Try my sausage stuffing flavoured with sage, pear and many more fragrant herbs. I make it every single year and my family never gets tired of it!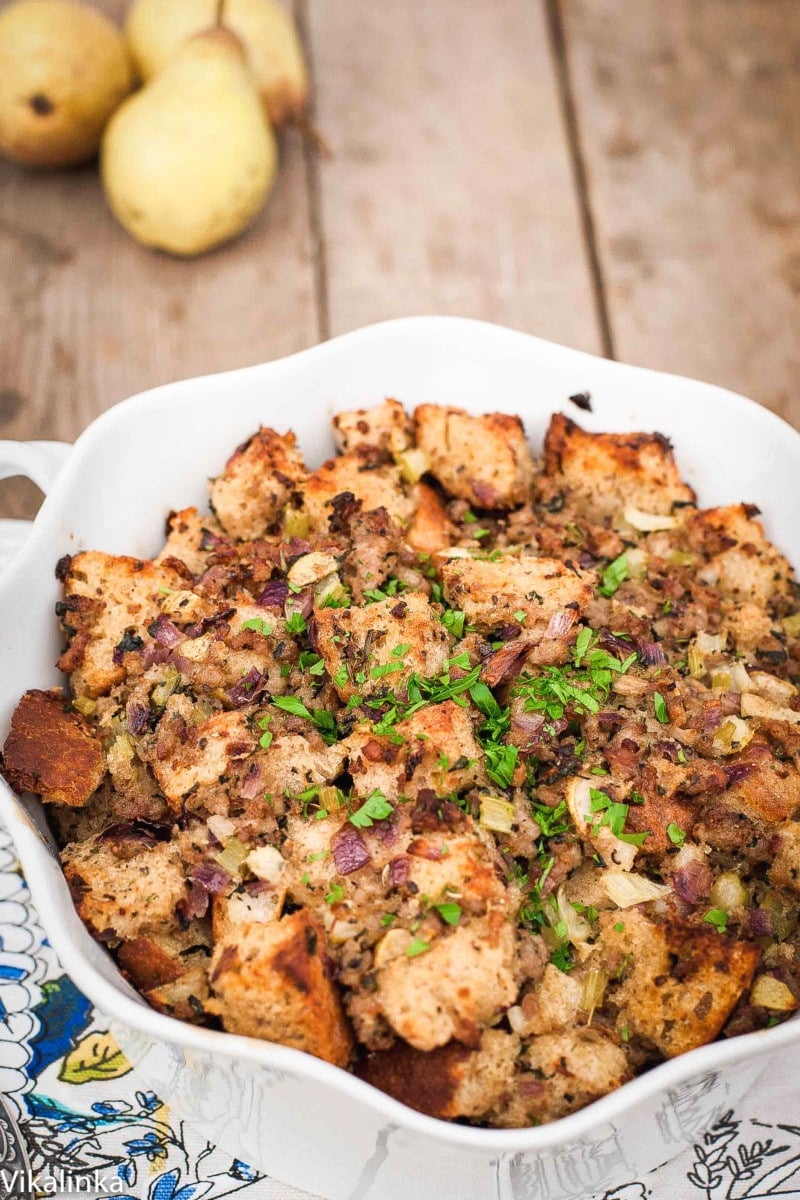 Recipe originally published on 10/2013, updated 11/2018
It's Thanksgiving in Canada on Monday and although we don't live there anymore we, as all Canada-adoring expats, celebrate the holiday every year.
September and the first week of October have been very busy for us. The beginning of the year is often challenging for me as I have to remember everyone's schedules and events. Sadly, organisation is not my forte.
So last Friday when Brad looked at the calendar and yelled out with a sense of urgency. "It's Thanksgiving on Monday!", I didn't think to double check but promptly ran to the only store in London that might sell turkeys in non-Christmas season and returned home triumphant carrying a 7 lbs bird plus all the trimmings.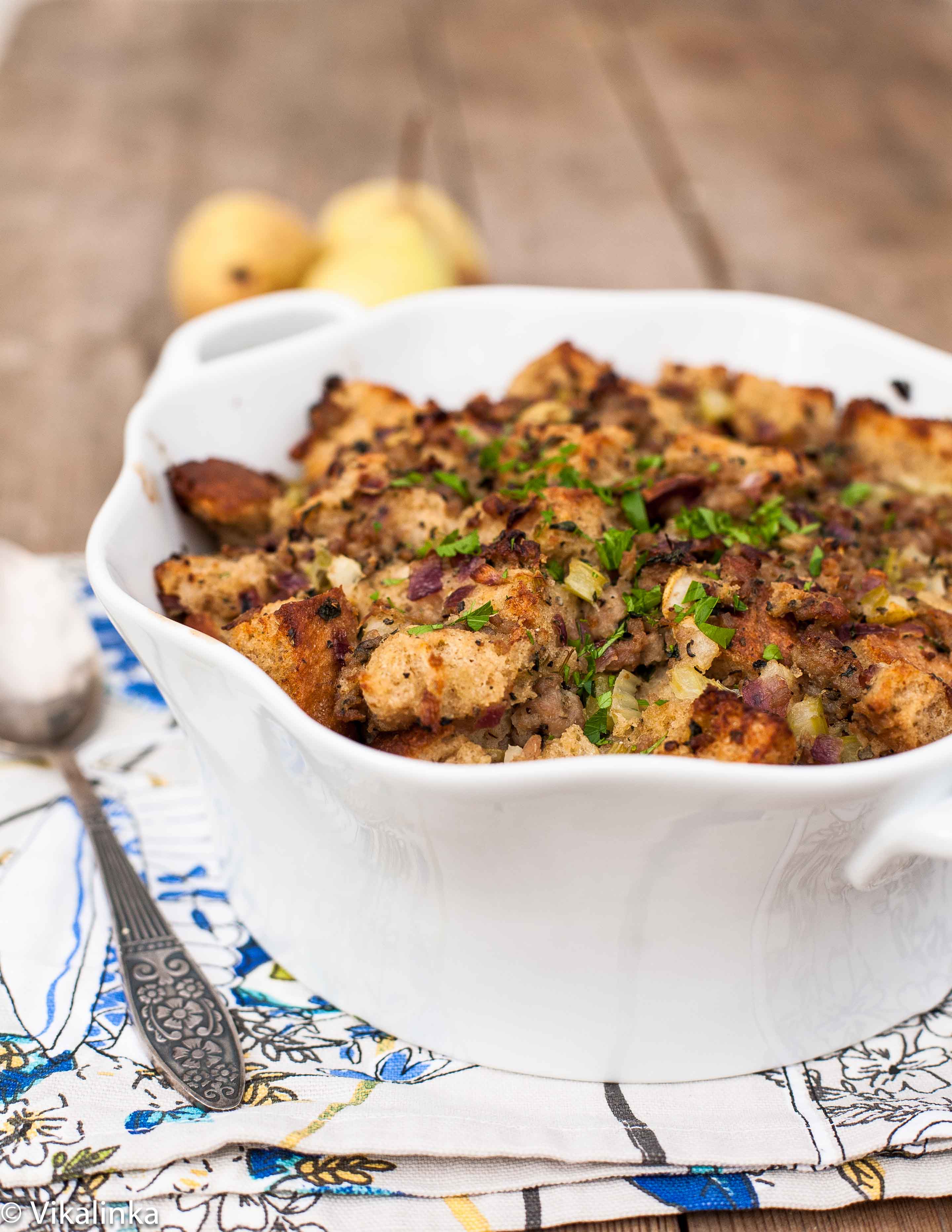 I also invited our friends over to share the Thanksgiving meal with us, and carried on defrosting the turkey. The next day it dawned on me that we were a week ahead of the schedule!
I guess it didn't really matter when you stop and remember being thankful so we celebrated last Monday. My dear husband was able to find the silver lining as usual.
Being a week ahead allowed me to get the recipe out to you in time!  And you are going to love this sausage and pear stuffing  recipe! It's our family's favourite. Once in a while I find a more exotic stuffing recipe and make it but we always go back to this one.
To me,  this stuffing has the best flavour combination to complement a roasted turkey.
What goes into sausage stuffing
Sausage, sourdough bread, parsley and sage create a wonderful medley but the real winner in this stuffing is slightly sweet and fragrant pear!
The pear shines in this meat heavy recipe adding a much needed sweetness and a touch of sourness. It brings a balance!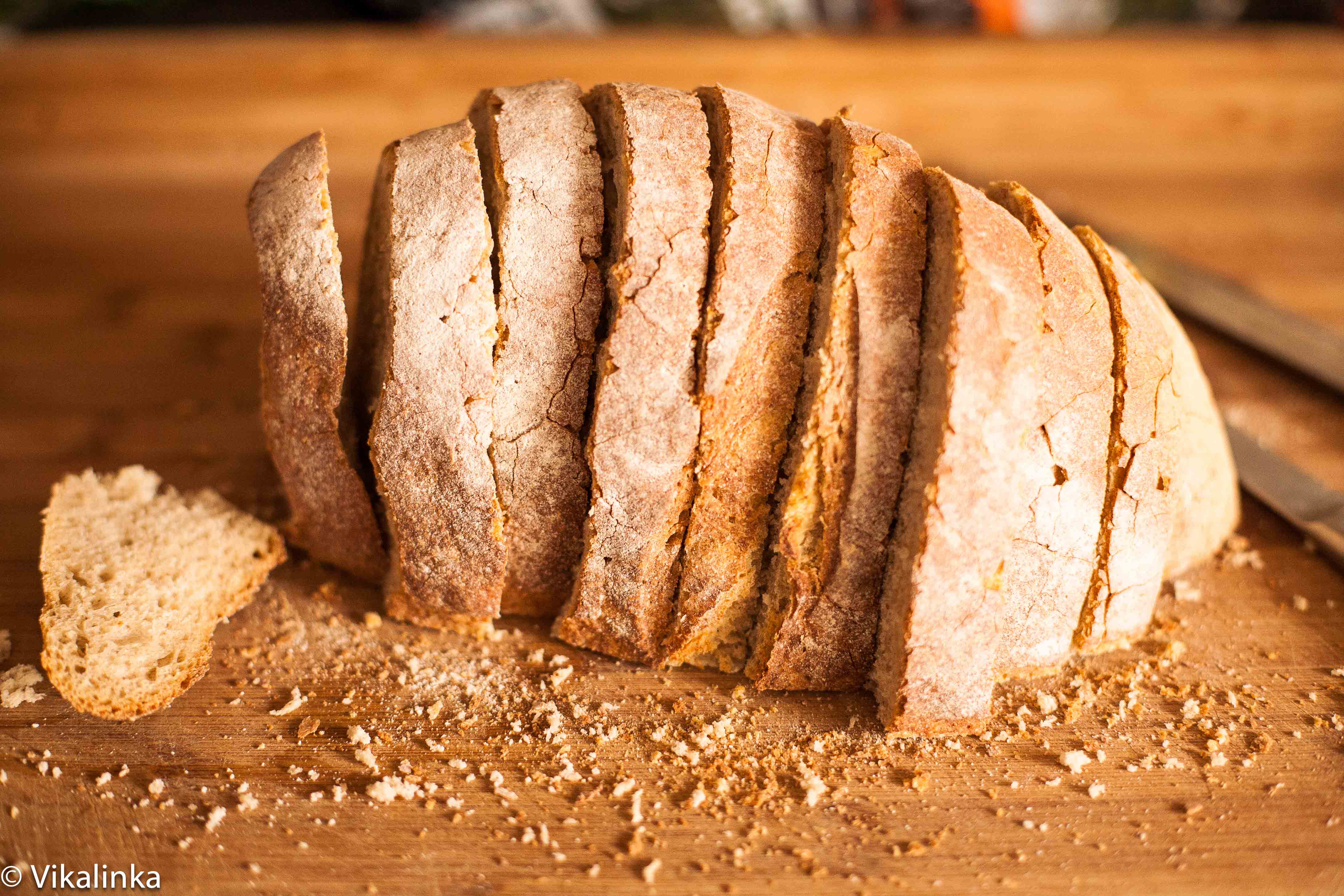 How to make Italian sausage stuffing
Use crusty bread for more texture. Sourdough is my favourite for its sour notes and interesting character.
I wouldn't recommend using bulk sausage, not nearly enough of flavour. Use good quality sausages with herbs and spices already added. I love Italian-style sausages here.
Take the time to brown everything first. Those little steps add up to a Big Flavour
Toss out dried herbs that have been sitting in your cupboard for ages and use fresh herbs! Sage and parsley are delicious in this sausage stuffing but rosemary and thyme will also work.
Don't stuff your turkey with it. Cook this sausage and pear stuffing in baking dish for for 30 minutes for a delicious crusty top.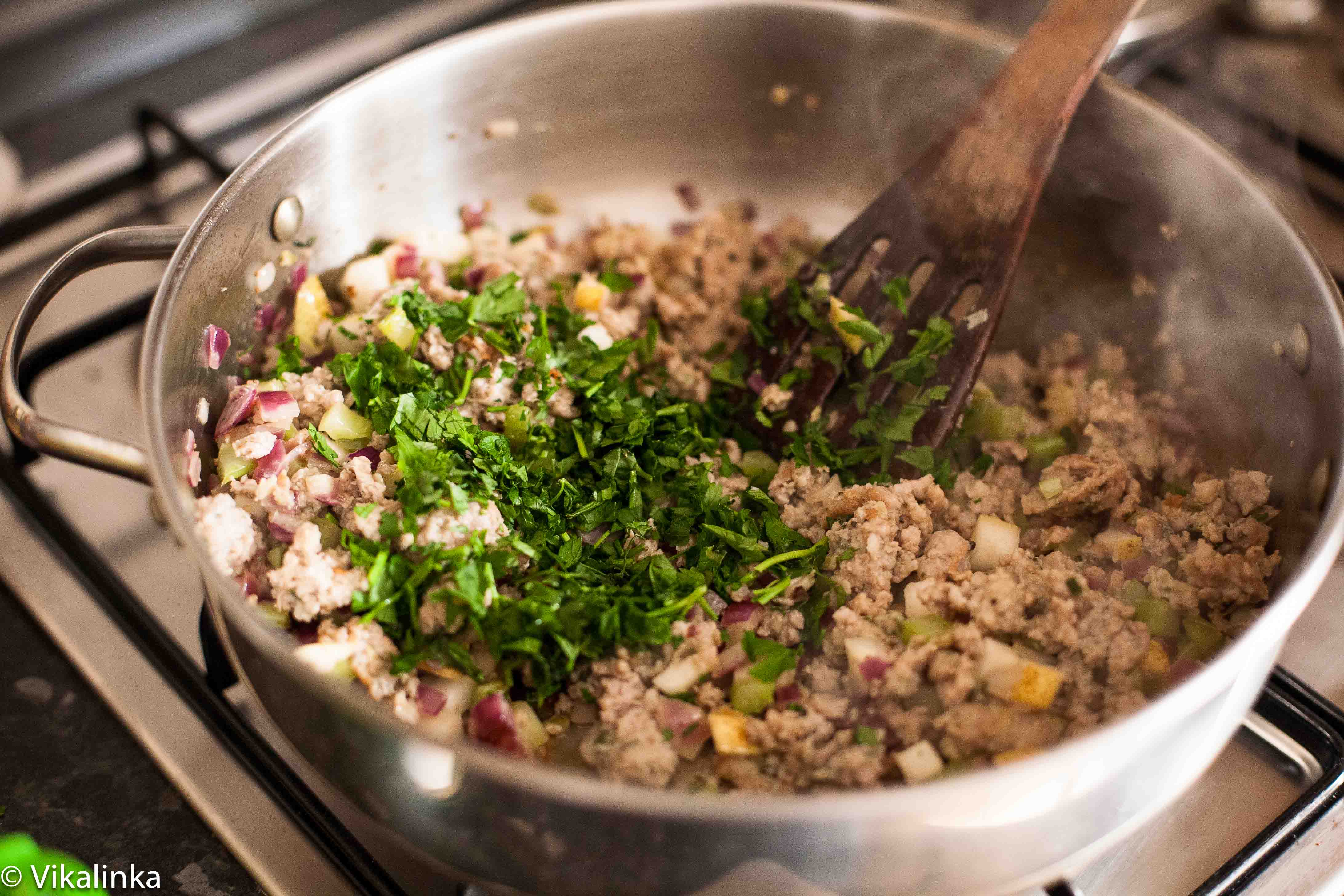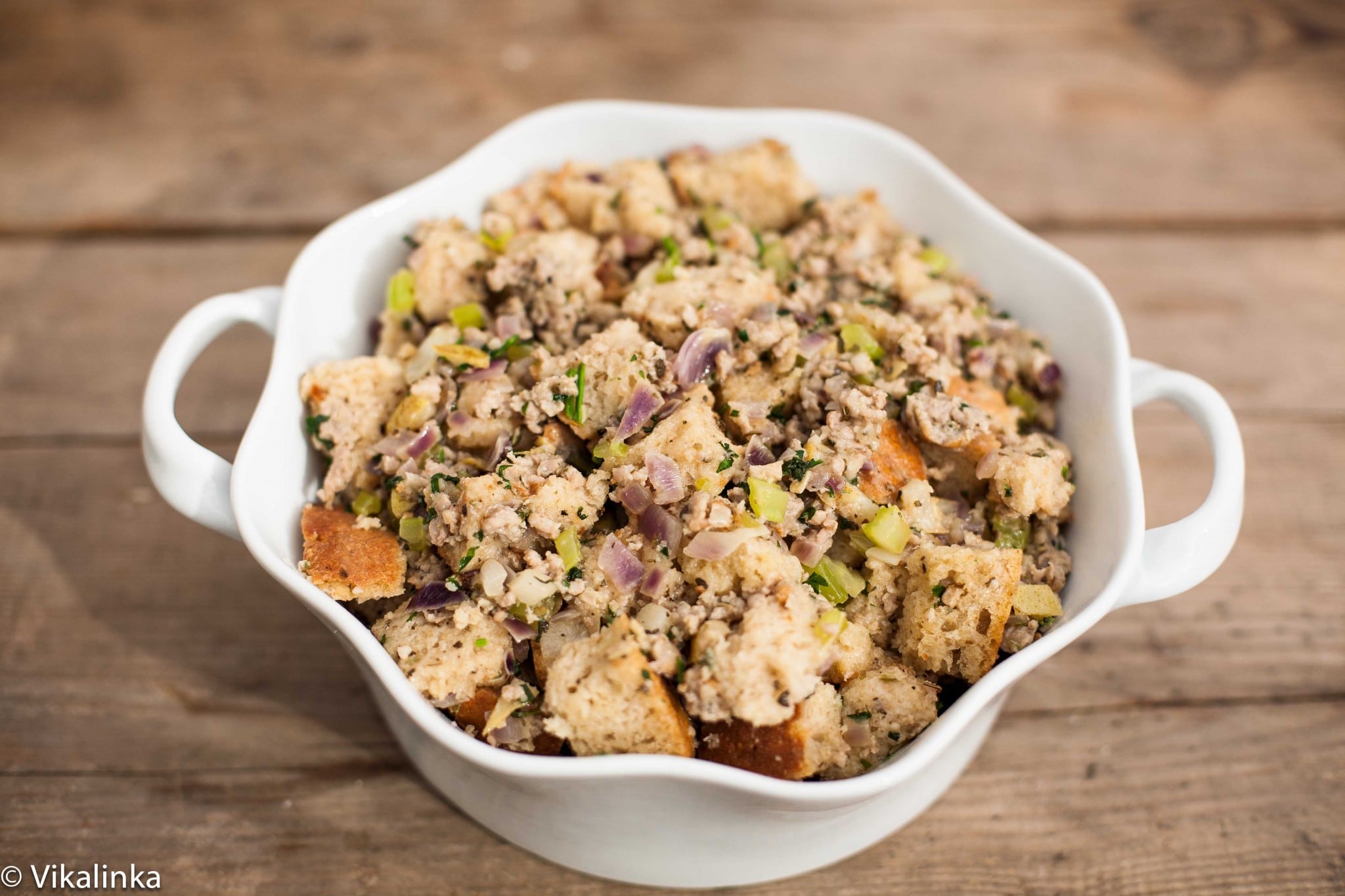 More Thanksgiving recipes: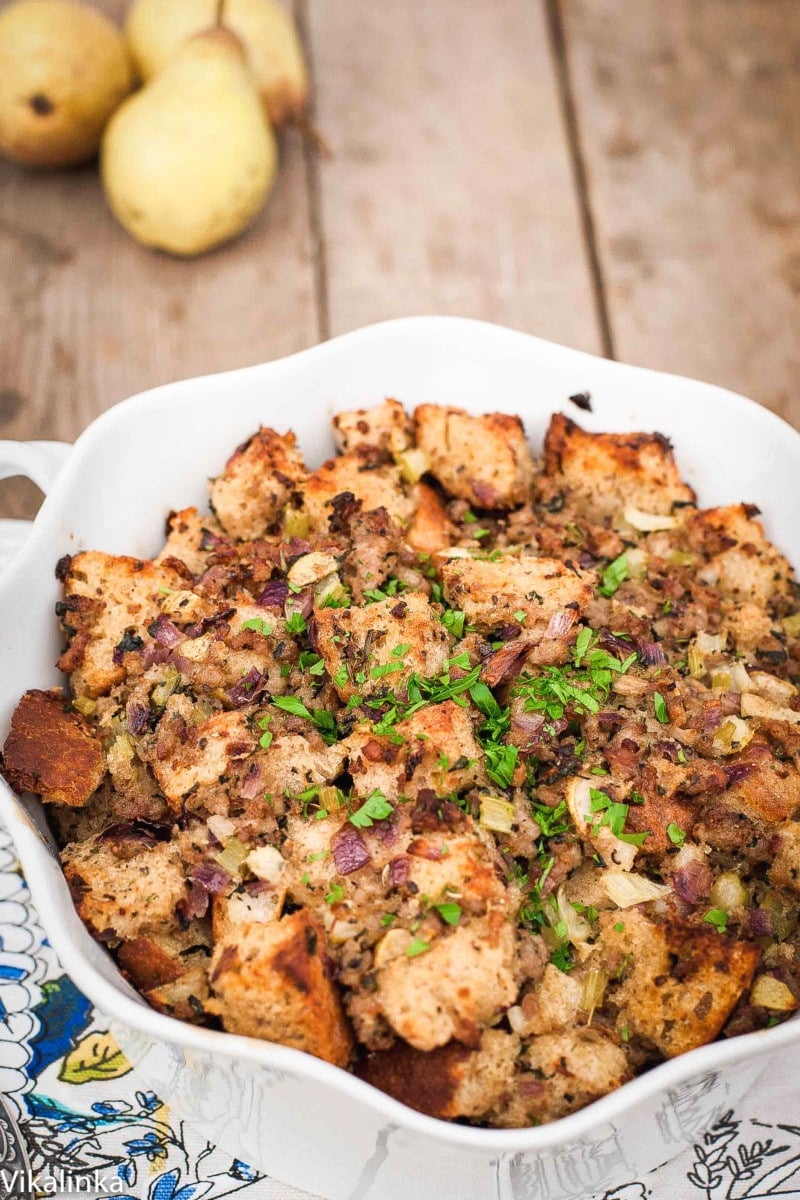 Ingredients
4

cups

sourdough bread

or any other crusty bread

6-8

Italian-style sausages

1

cup

chicken stock

2

stalks

celery

diced

1

onion

chopped

1

pear

diced

1

tbsp

fresh sage

chopped

1/4

cup

fresh parsley

chopped

1

egg

1

tsp

salt

1/2

tsp

pepper

1

tbsp

butter

1

tsp

olive oil
Instructions
Preheat oven to 350F/180C.

Cut your bread into cubes and put them in a large bowl. R

emove the sausage from casing and cook it in a frying pan (no extra oil needed) breaking it up with a wooden spoon.

Cook the sausage over medium heat until lightly browned for 3 minutes.

Then push it to the side of the pan and add chopped onion and diced celery, cook for 5 minutes until softened. (Give the sausauce a stir once in a while to avoid burning.) Then mix it together and add diced pear, sage and parsley and cook for 2 minutes longer.

Add the sausage mixture to the bowl with bread cubes, pour in chicken broth and mix to combine, then add beaten egg, salt and pepper and quickly stir everything together.

Empty the stuffing into a buttered baking dish and brush the top with a teaspoon of olive oil for a beautiful and golden crusty top. Bake at 350F/180C for 30 minutes.