Everything you need to know for roasting a turkey this holiday season! From the timings to the seasoning, this guide will help you serve the juiciest and the most flavourful turkey to your friends and family.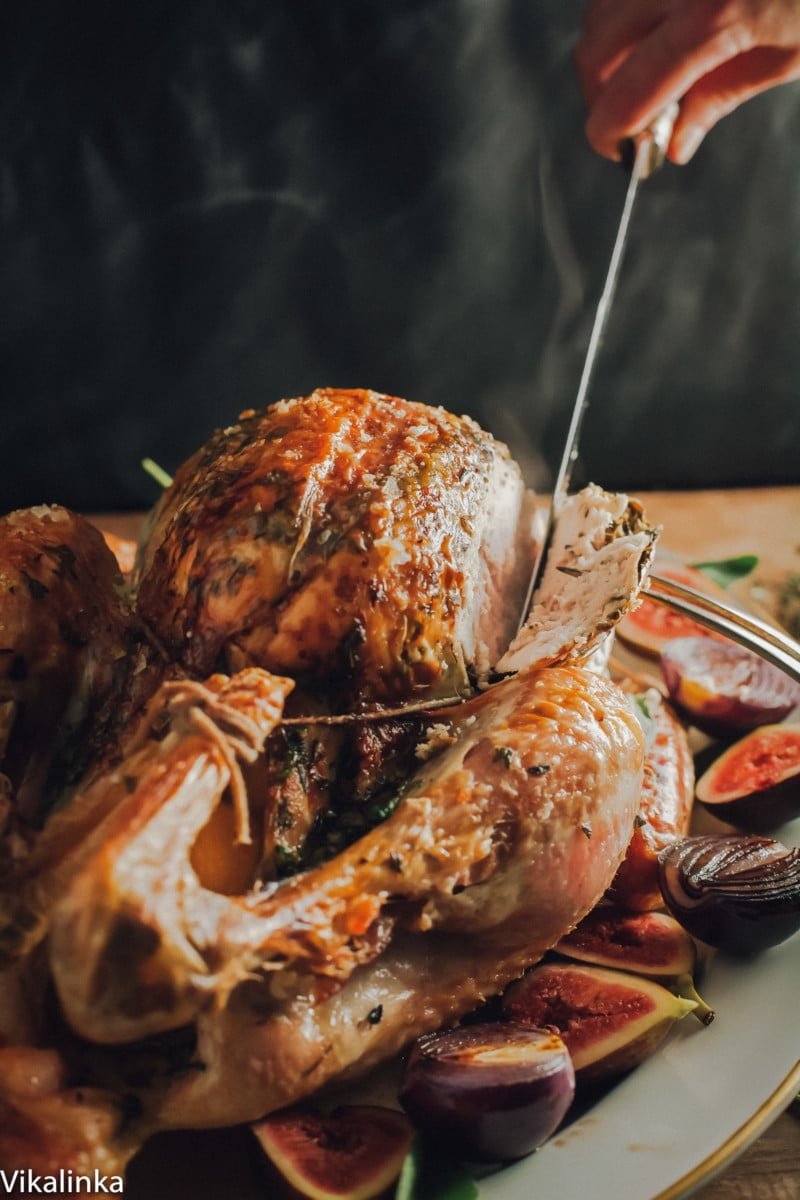 We are officially into the holiday season, and we need to talk TURKEY…seriously.
Who is gearing up for the holiday season and thinking of their festive menu with juicy and flavourful turkey crowning the meal?
If you are one of those people, I've got a recipe for roasting a turkey that is tried and true and I am sharing it with you today.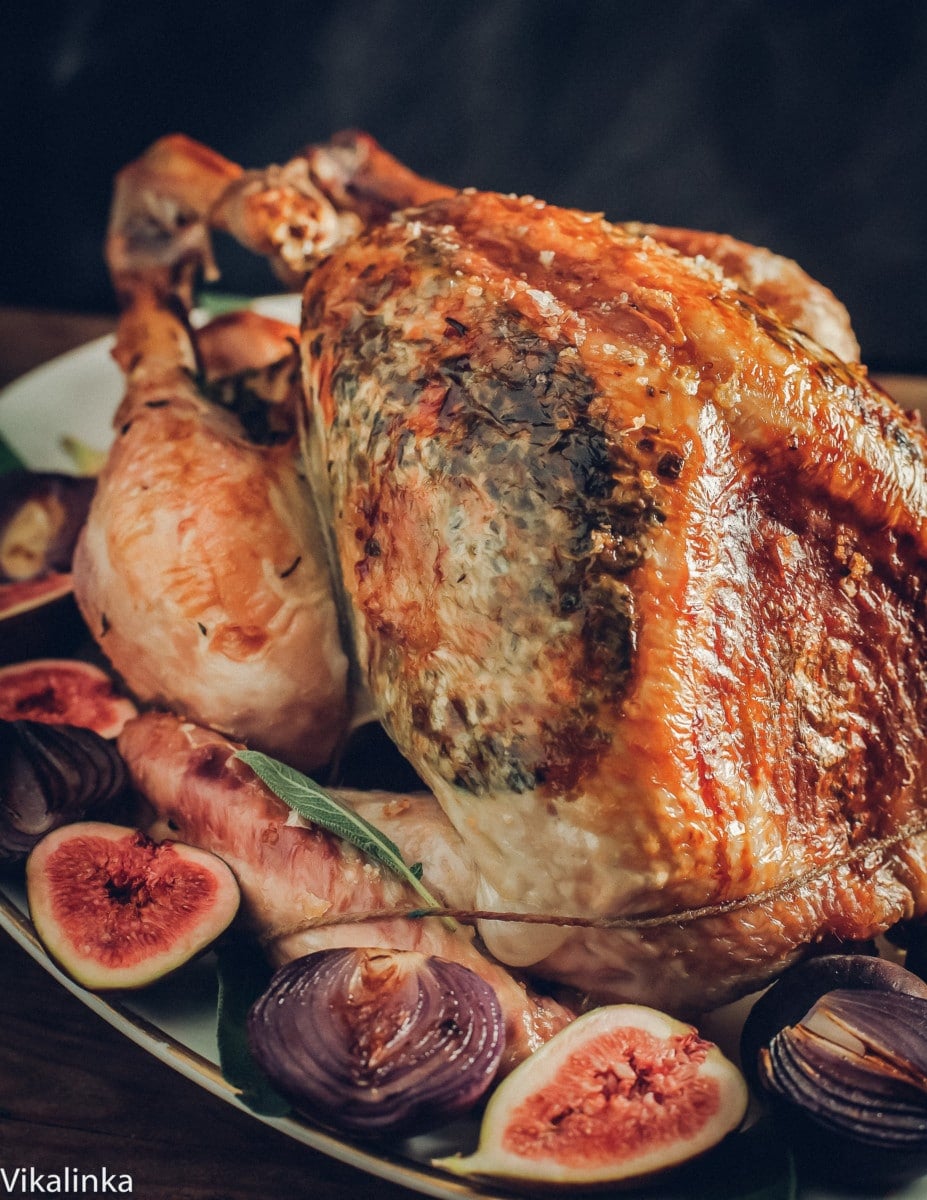 I hear a lot of talk of how it is downright impossible to cook a turkey that is not dry. Yes, there are a lot of factors against success.
It's giant.
It has two types of meat-white and dark, which need different temperature to cook well.
Did I mention it's giant?
Yet, I've cooked turkey for Thanksgiving and Christmas for the last 13 years, and I have yet to come across one we didn't like.
Now, I am not a magician and I don't like to brag but I do have several tricks that allow me produce a turkey that is NOT dry. And by "several" I mean 3. Ready??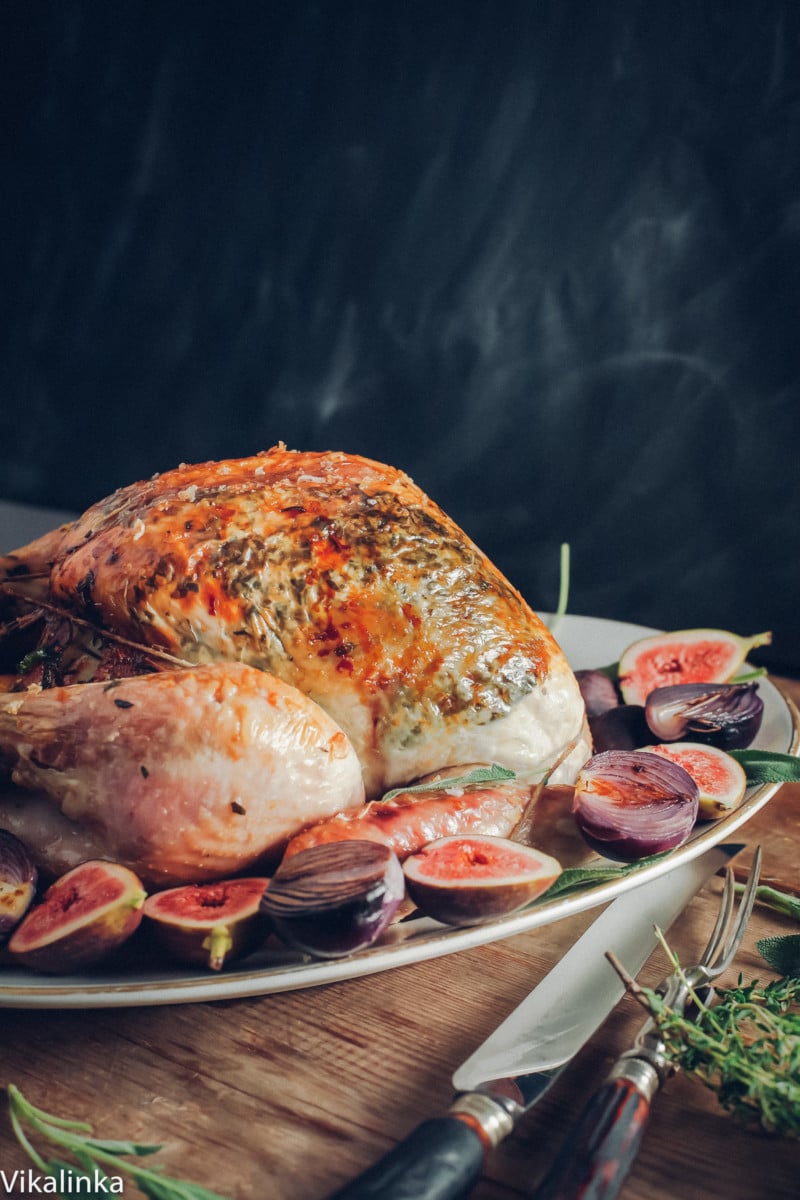 How to cook a juicy turkey
Trick number 1. ACCURATE THERMOMETER
It's impossible to tell whether you turkey is cooked all the way through without a thermometer. Because of the fear of serving a raw turkey and making your guests sick, people usually overcook it, which results in a very dry turkey.
Trick number 2. SMALL TURKEY!!!
What I mean by a small turkey is the one that weighs no more than 10lbs. There are usually so many side dishes on your holiday tables that there is rarely a gathering that requires more meat.
Just think back of your past Thanksgiving and Christmas dinners and try to remember how much leftovers you ended up with.
I know what you are thinking right now…You are thinking that you have a huge family and you NEED a huge turkey to feed them all. No, you don't.
Buy two 10 lbs turkeys if you must but don't buy a 25 lbs beast. It will never, ever be juicy. End of story.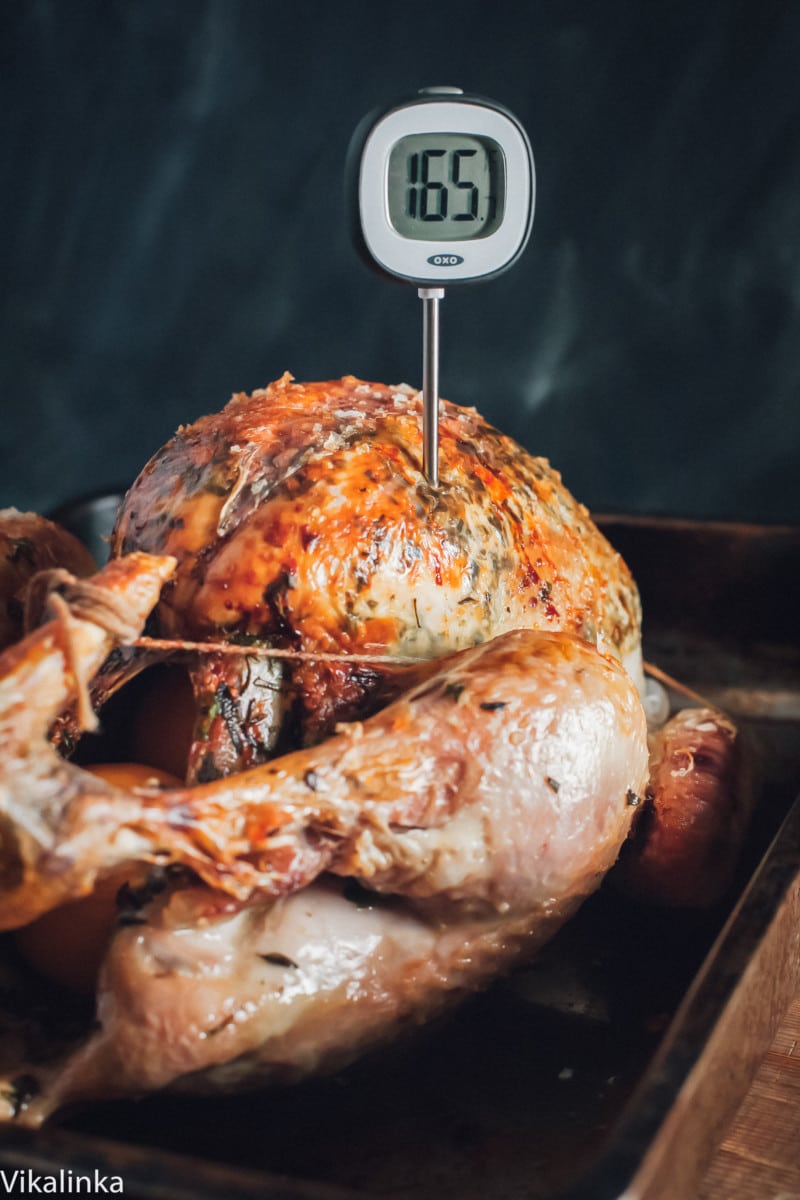 Trick number 3. LOADS AND LOADS OF AROMATIC HERBS AND TENDER LOVING CARE.
Turkey loves herbs and you cannot go wrong with loading your bird up with a mix of thyme, sage, rosemary, parsley, garlic and lemon.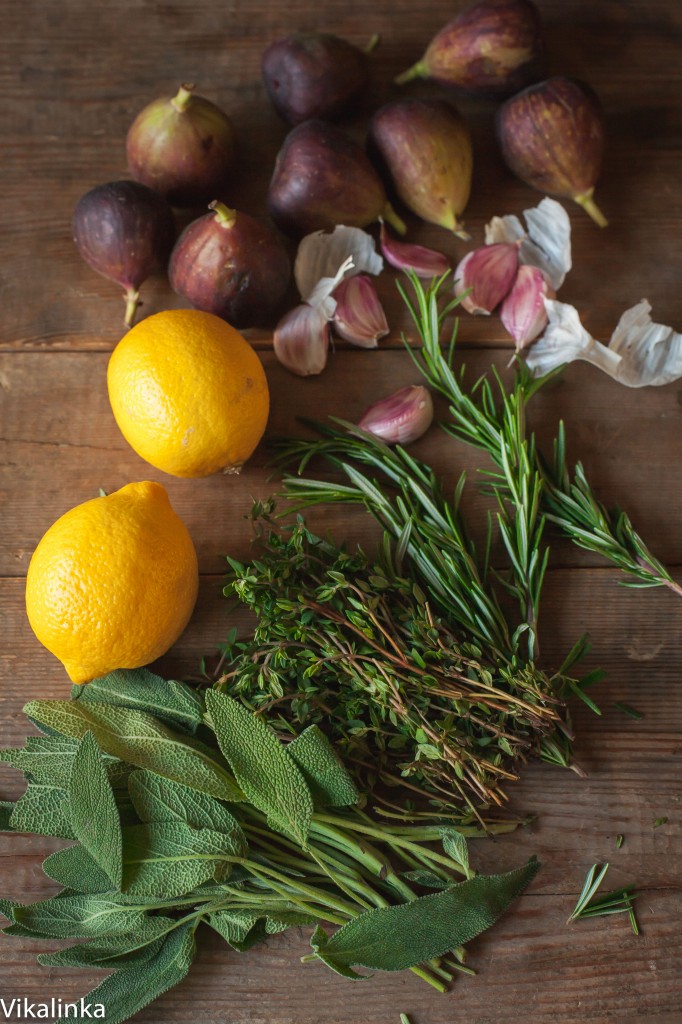 How do you prepare a turkey for roasting?
The simplest and easiest way to cook a flavourful turkey is to chop up a good combination of herbs.
Then mix them up with some minced garlic and lemon zest.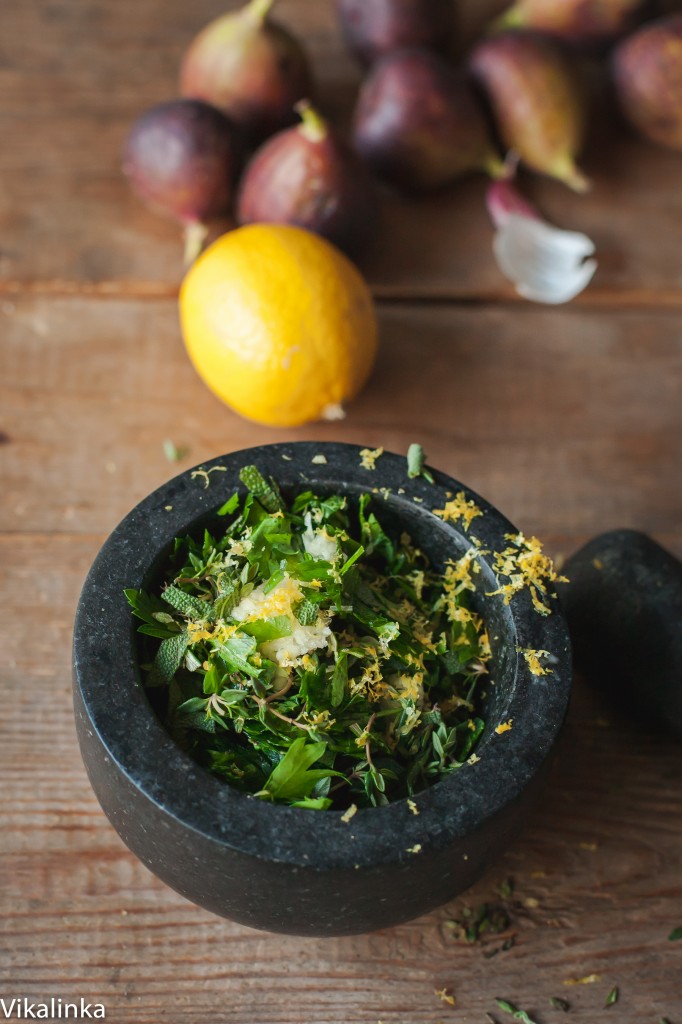 Then douse it all in extra virgin olive oil.
Carefully separate the turkey skin from the breast, and spread that herby goodness under the skin of your bird.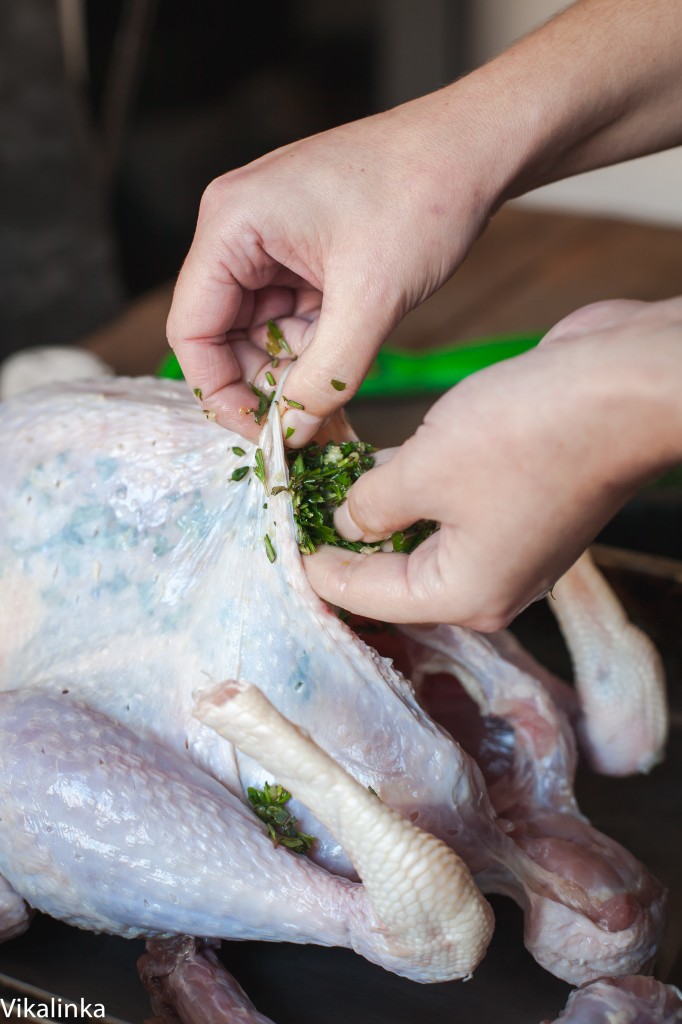 Then truss your turkey with a kitchen twine so it all stays snug.
Do so will keep your turkey nice and moist. Then slather it with some good olive oil and sprinkle with some flaky salt like Maldon, it will make the turkey's skin impossibly thin and crispy!!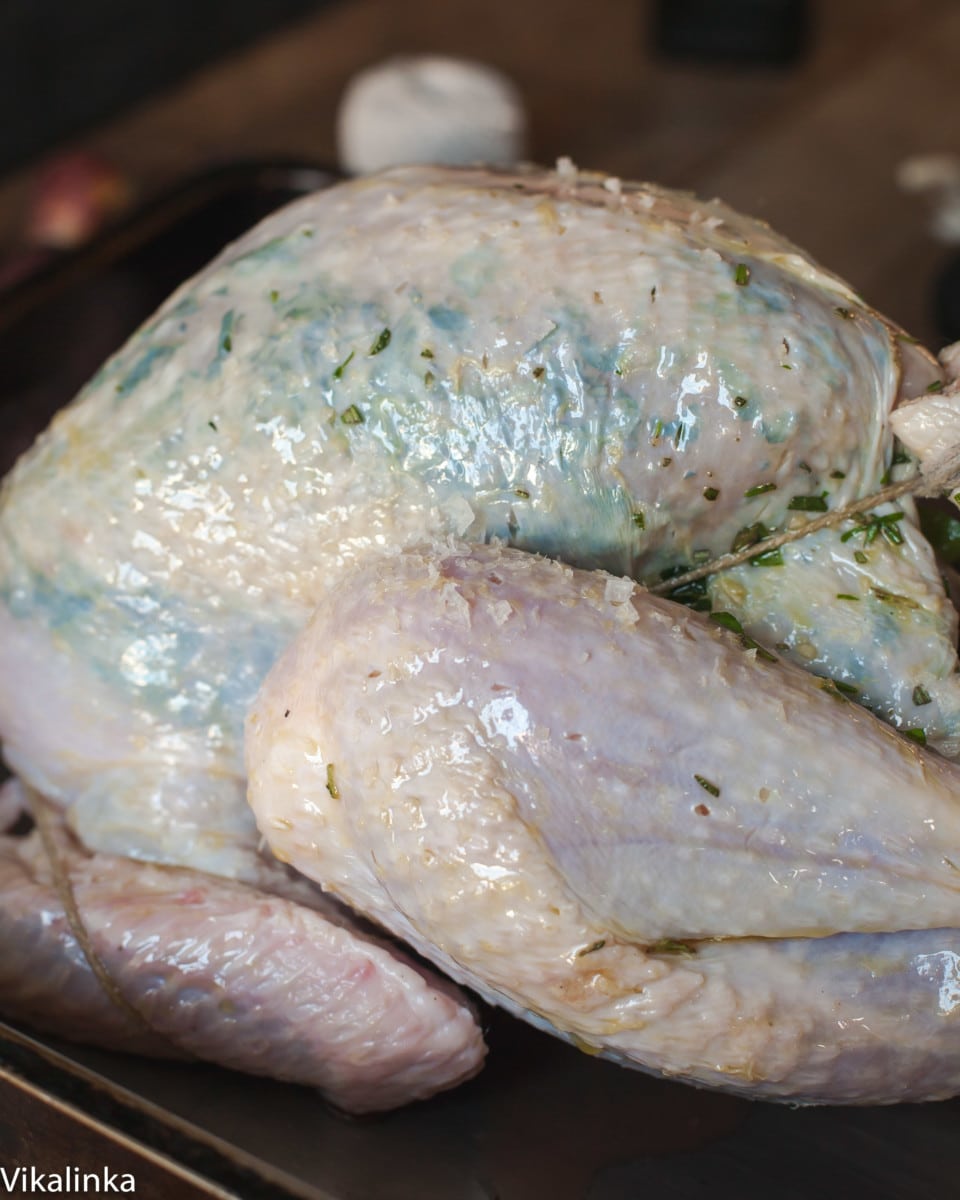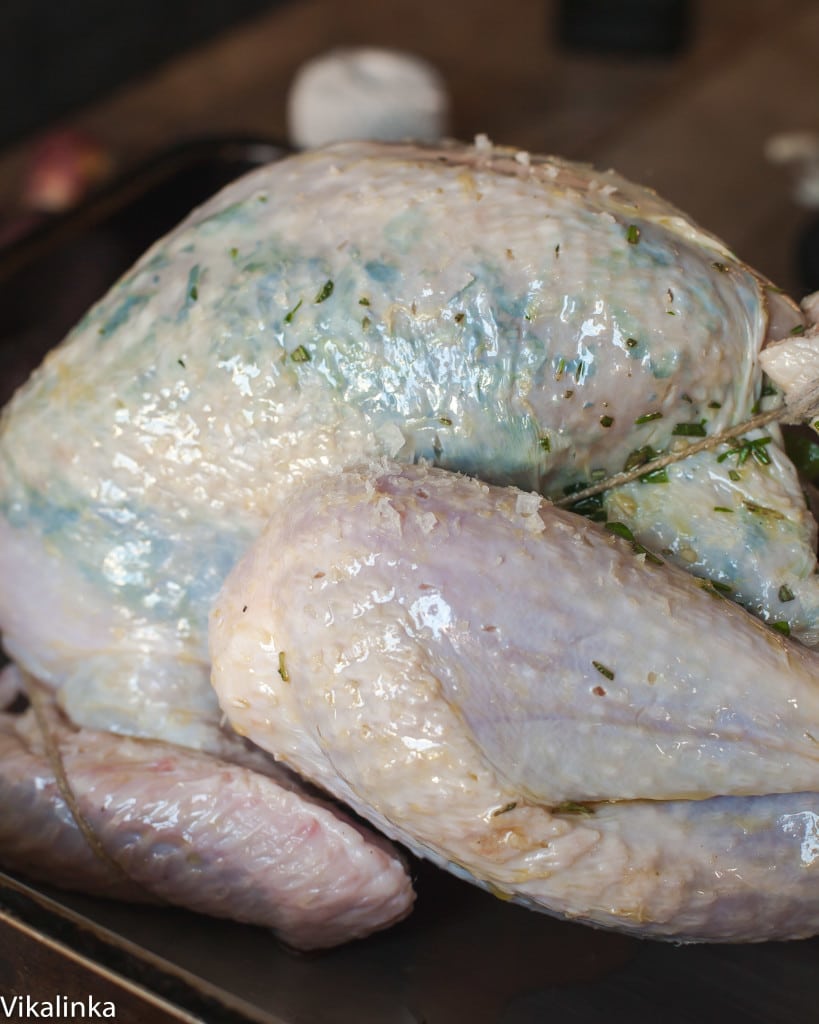 How long do you cook a turkey in the oven?
Roast your turkey according to its weight-approximately 20 minutes per lbs.
My turkey was 8 lbs and I cooked it for 2 hours to reach 165F/75C, which produced a juicy and fully cooked turkey.
Not a fan of turkey? Check out recipes for alternative holiday season heros!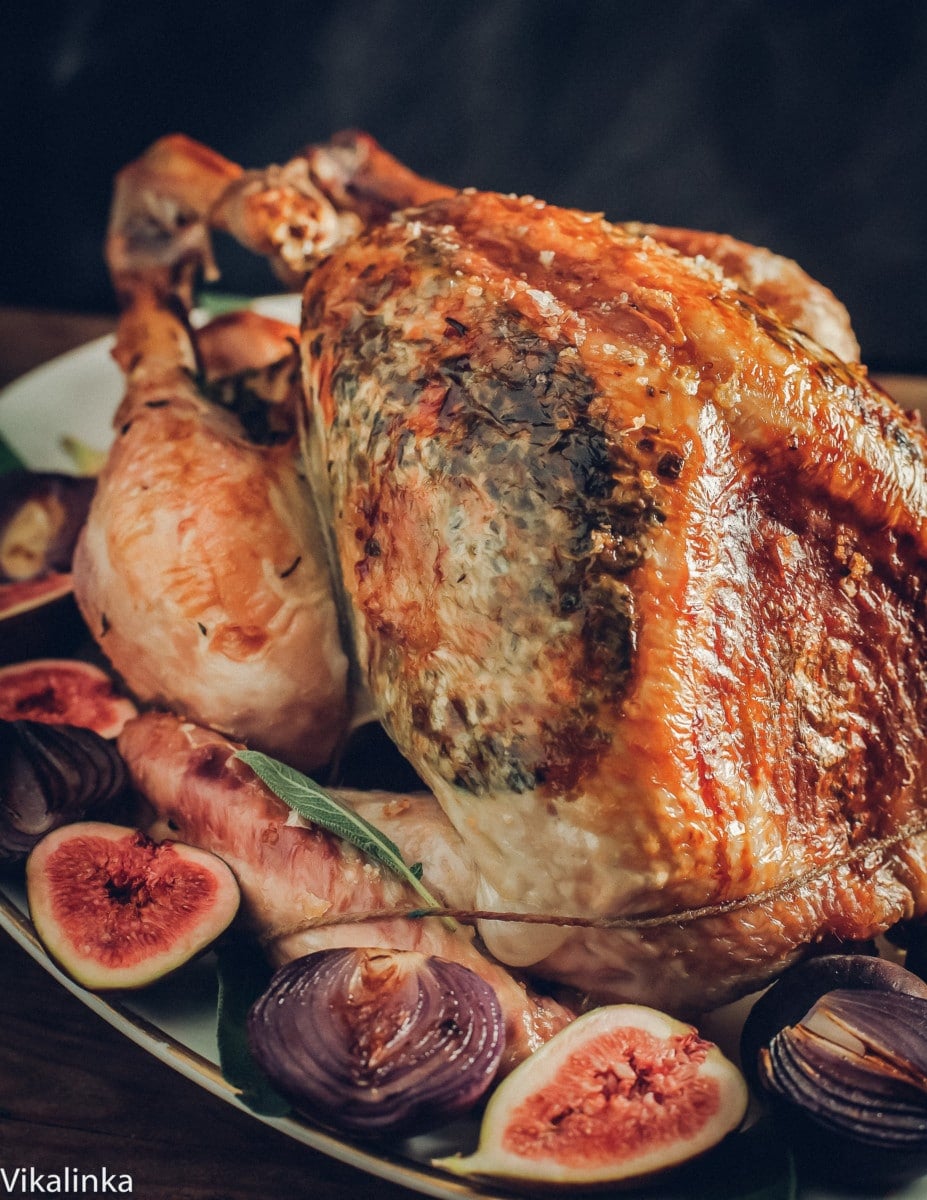 Ingredients
3.6 kg/8lbs

Turkey

50

g

A bunch of fresh herbs-sage

rosemary, thyme and parsley, chopped

4

cloves

garlic

minced

2

lemons

zest of 1 lemon

2

tbsp

olive oil

kitchen twine

flaky salt such as Maldon
Instructions
Preheat your oven to its highest temperature.

Rinse your turkey and dry with paper towels.

Place inside a roasting pan.

Chop up all herbs and combine with zest of 1 lemon, minced garlic and 2 tbsp of olive oil.

Gently peel back the skin that is covering turkey breast, grab a handful of the herb and garlic mixture and spread it all over the breast under the skin, repeat until the whole surface is covered. Use the rest of the herb rub for the cavity if you have any leftover.

Pierce lemons with a sharp knife in several places and place inside the cavity.

Slide a piece of kitchen twine under the turkey, bring the legs and together tie them with a twine, you can also run the twine along the side of the bird so the thighs also stay tucked in.

Rub the entire turkey with olive oil and sprinkle with flaky salt like Maldon.

Put the turkey in the oven and immediately turn the temperature down to 350F/18C.

Roast until the thickest part of turkey breast and turkey thigh reach an internal temperature of 165F/75C. Allow for 20 minutes per lbs of roasting time.

Baste with turkey juices every 30 minutes or so.
Nutrition Facts
Your Complete Roasting Turkey Guide
Amount Per Serving
Calories 340
Calories from Fat 135
% Daily Value*
Fat 15g23%
Cholesterol 154mg51%
Sodium 628mg27%
Potassium 509mg15%
Carbohydrates 2g1%
Protein 46g92%
Vitamin A 120IU2%
Vitamin C 9.8mg12%
Calcium 30mg3%
Iron 2mg11%
* Percent Daily Values are based on a 2000 calorie diet.