These bacon wrapped jalapeno poppers are a must for your next party. Warning: they will fly off the plate within seconds!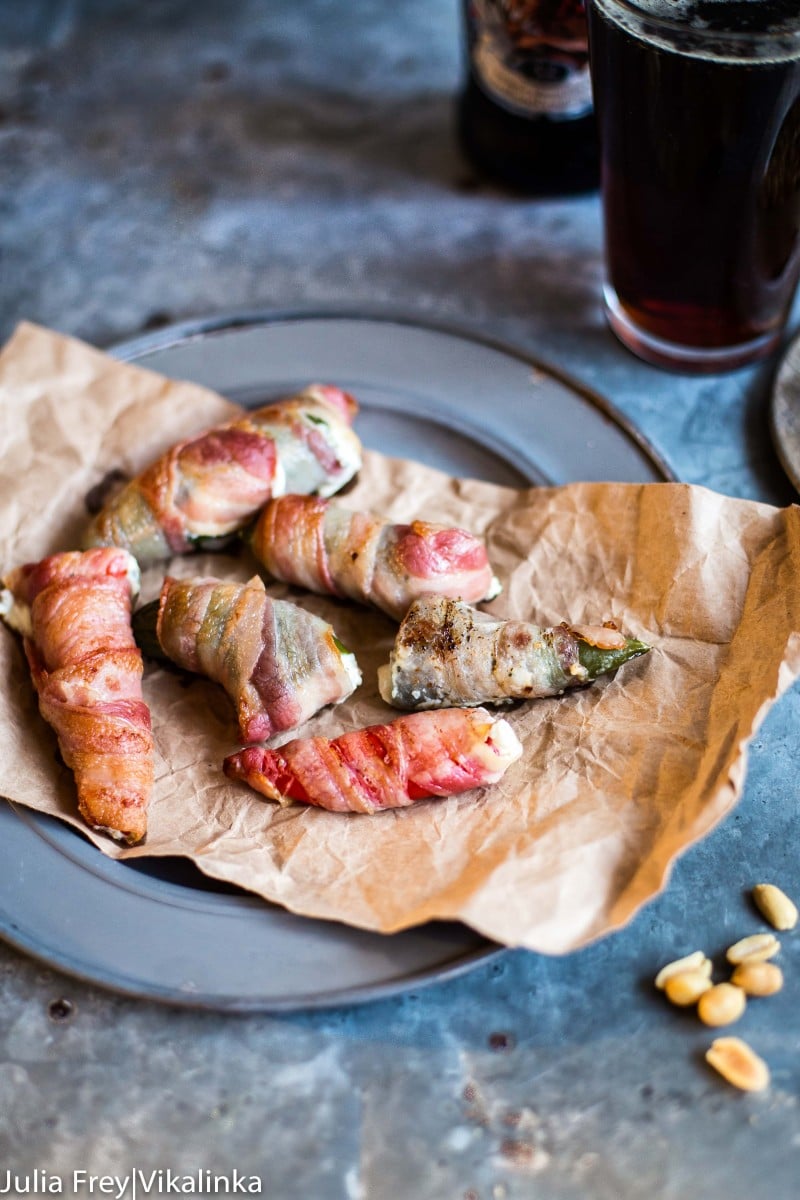 Both Brad's and my birthdays fall on the holiday season; the very end of November and the Christmas Day respectively, so you can imagine it is quite difficult to keep those days special as they get quickly absorbed by a long string of various celebrations.
We are both very aware that important dates are easily overlooked when the usual busyness of life kicks into a high gear during the holidays, and suddenly everything becomes about perfectly organised events rather than people .
We all know a fair share of "Grinches", those around us who either don't celebrate Christmas at all or do it very reluctantly. I believe what they are trying to protest is the idea of a holiday being taken over by a mixture of commercialism and a desire for an Instagram-like life.
As I reflect on this time of the year, I am realising this is what I am against as well! Me and the Grinches are the same!
As this year is drawing to a close, I am in a retrospective mood. Last year was a busy one for me, and I am not saying it in a humble brag sort of way but in a regretful way. Overwhelming busyness is what I am planning to eradicate next year.
The details is are still being worked out but what I do know is that I want to spend more time with my family and friends and less time worrying about the perfect life, career progression and expectations of excellence.
This holiday season was threatening to be a busy one as well. It started out with Brad spending his birthday on a plane but before the whirlwind of events had a chance to take us down, I reigned it in by carving out some time to enjoy each other's company away from my laptop, TV, house, this blog.
As soon as Brad recovered from his jet lag, I took him out to celebrate his belated birthday to our local pub for a burger and a pint. He ordered these bacon wrapped jalapeno poppers and hasn't stopped talking about them since.
We absolutely had to re-create them at home, which we did. 3 times! We made them for our friends and passed the obsession on to them. Now it's your turn!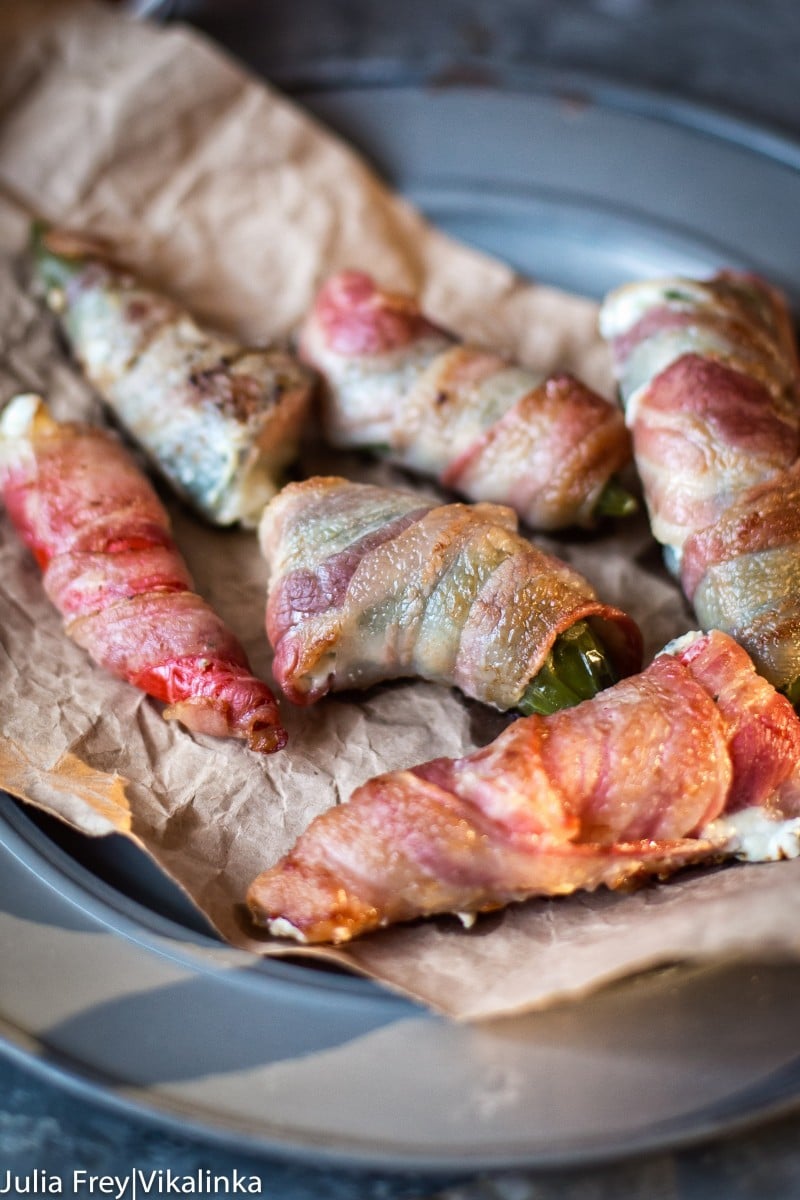 In a sense these bacon wrapped jalapeno poppers symbolise the next year for me, or at least my intentions for 2017! I want it to be just like these poppers enjoyable but unfussy.
Perfect for spending a few hours over with the ones you love without investing hours into planning and preparing for it it. Looking unassumingly plain and hearty (that's right, bacon, I am looking at you) but packing a surprise punch inside. I hope you will enjoy them as much as us and our friends!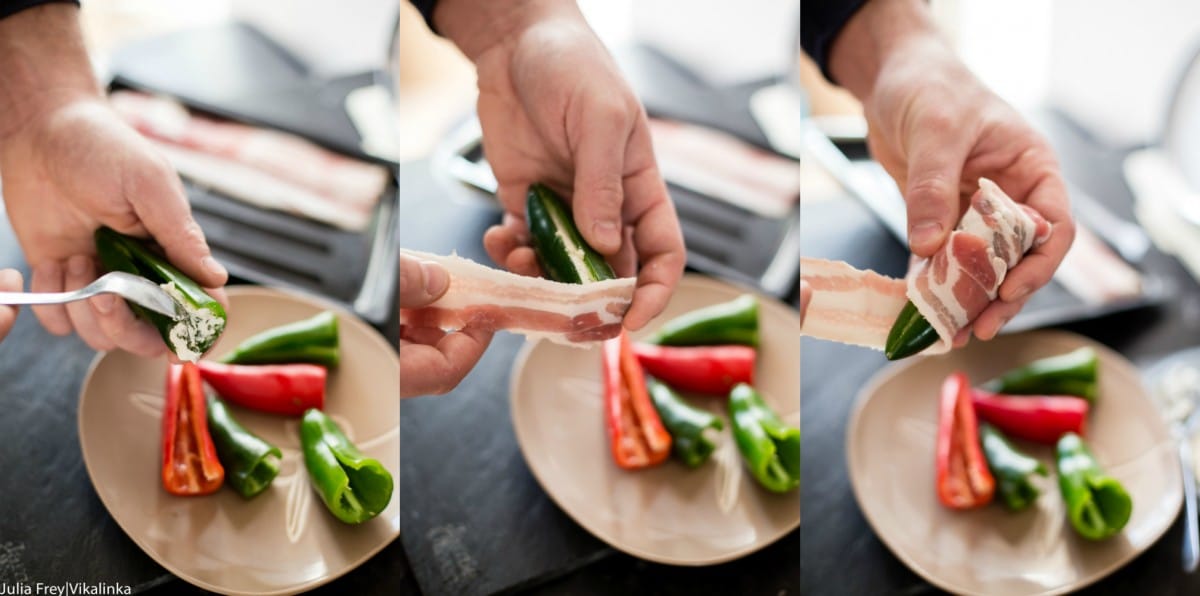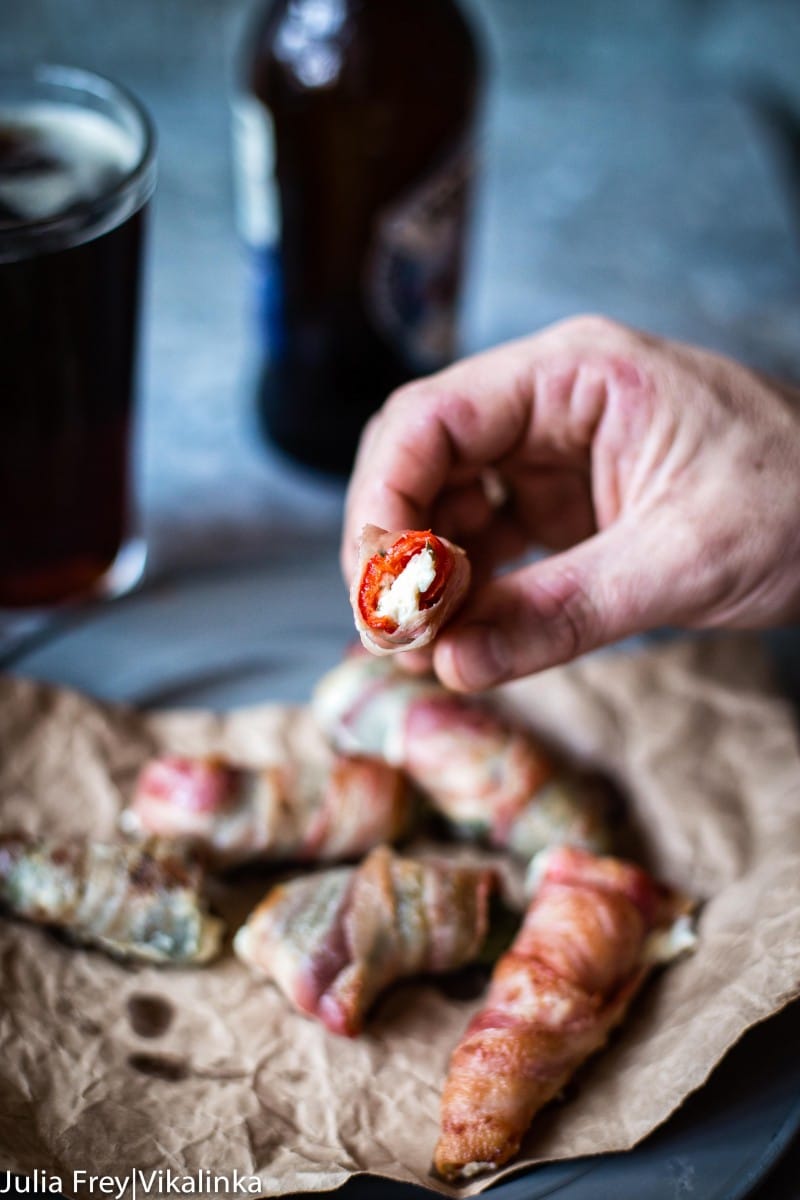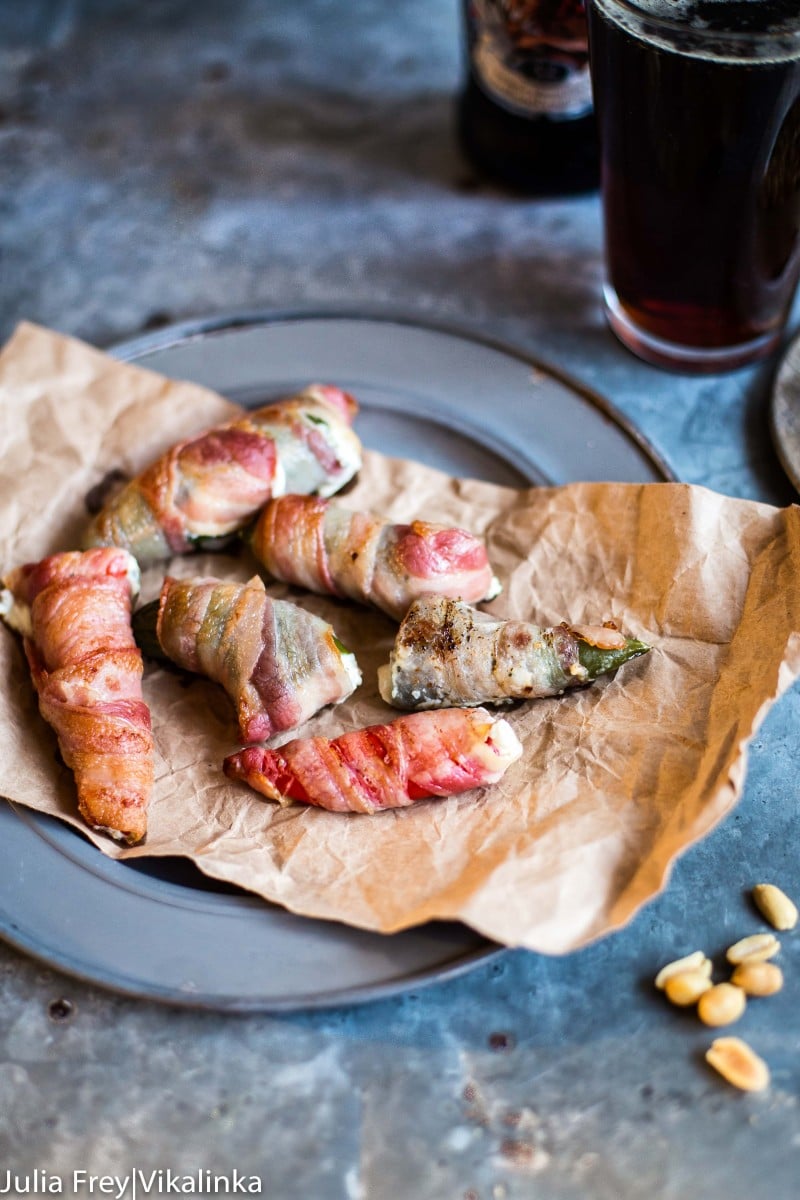 Ingredients
10

jalapeños

125

g/1/2 cup French roule cheese

soft cheese with herbs and garlic, or cream cheese

10

strips of bacon/streaky bacon in the UK
Instructions
Preheat the oven to 350F/180C

Prepare the jalapeños by cutting the tops off, slitting one side with a sharp knife and scraping the seeds off. Wear gloves if you have sensitive skin and wash the knife and cutting board well afterwards.

Fill jalapeños with approximately 1tsp of soft cheese (depending on the size) and wrap with a strip of bacon starting from the top and making sure the top and seam are well covered to prevent cheese from leaking out.

Bake in the oven for 20 minutes, then turn the broiler/grill on and cook for additional 3 minutes until the bacon is crispy.