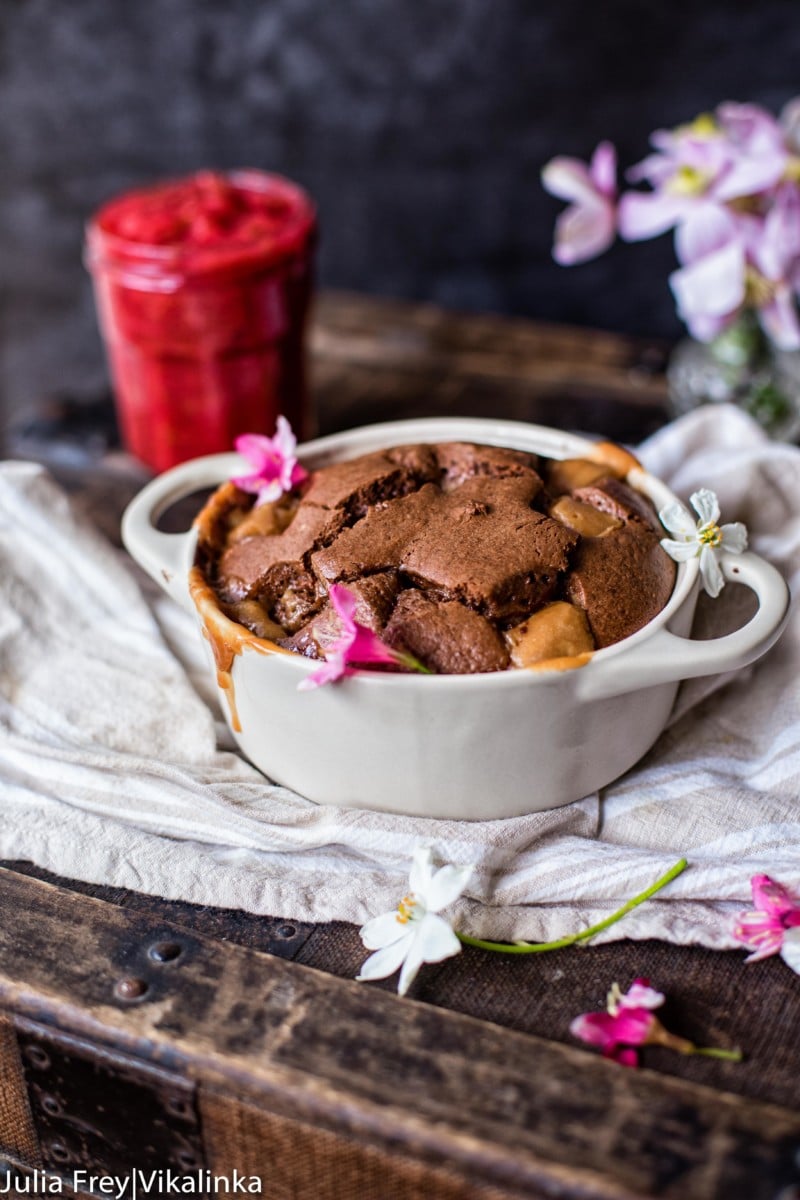 It's Friday and I've got CAKE but this time it won't take you all day to make and there is absolutely no chance at failing because this cake, my dears, is dead simple. It's the cake my kids made numerous times with no supervision. It's the cake that gets mixed in one bowl of your food processor and then poured into a baking dish. No special technique or skill required. What is amazing about this cake is that its simplicity is no way undermines its deliciousness.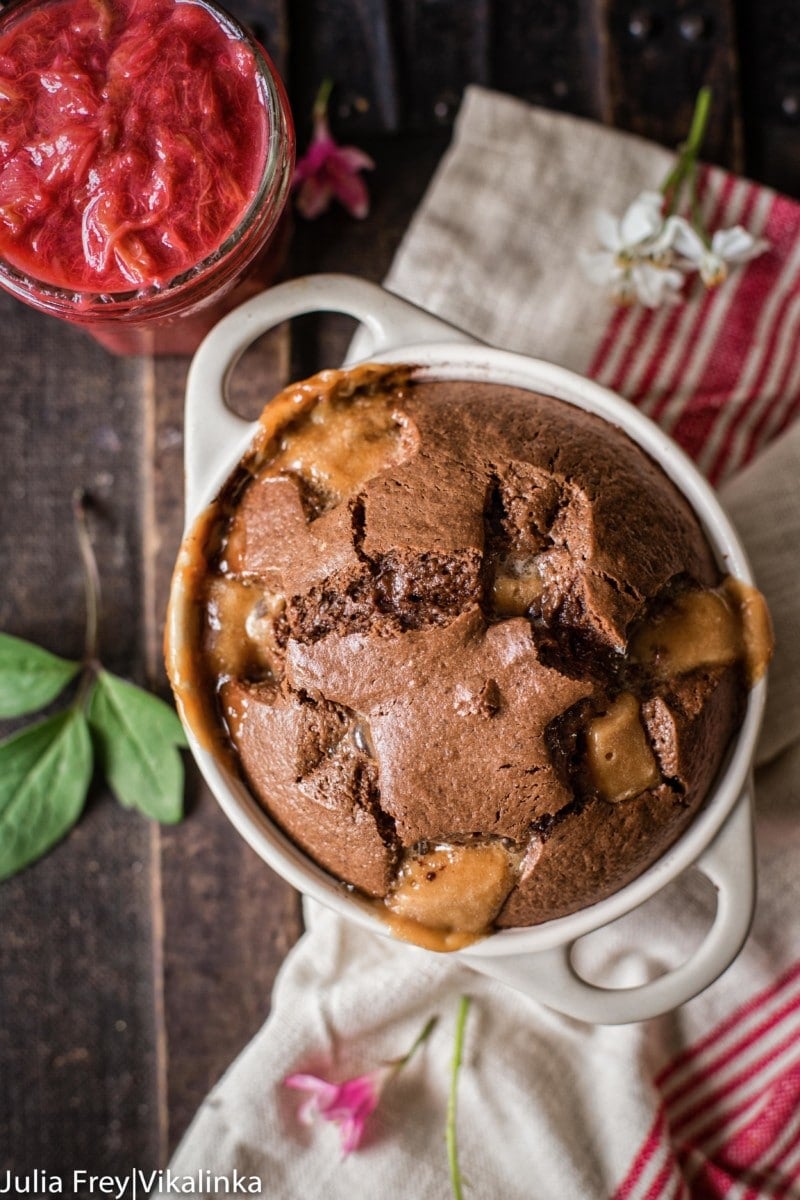 When I call this beauty a cake I apply the term somewhat loosely…it's more of a scoopable chocolate pudding with fudge bits baked into it. I love it served still warm with a dollop of whipped cream – or better yet creme fraiche – and a spoonful of homemade stewed rhubarb. And let me tell what a magical duet this slightly tart rhubarb and an intensely rich and sweet chocolate fudge cake is! It's impossible to imagine a better pair than those two! They truly complete each other.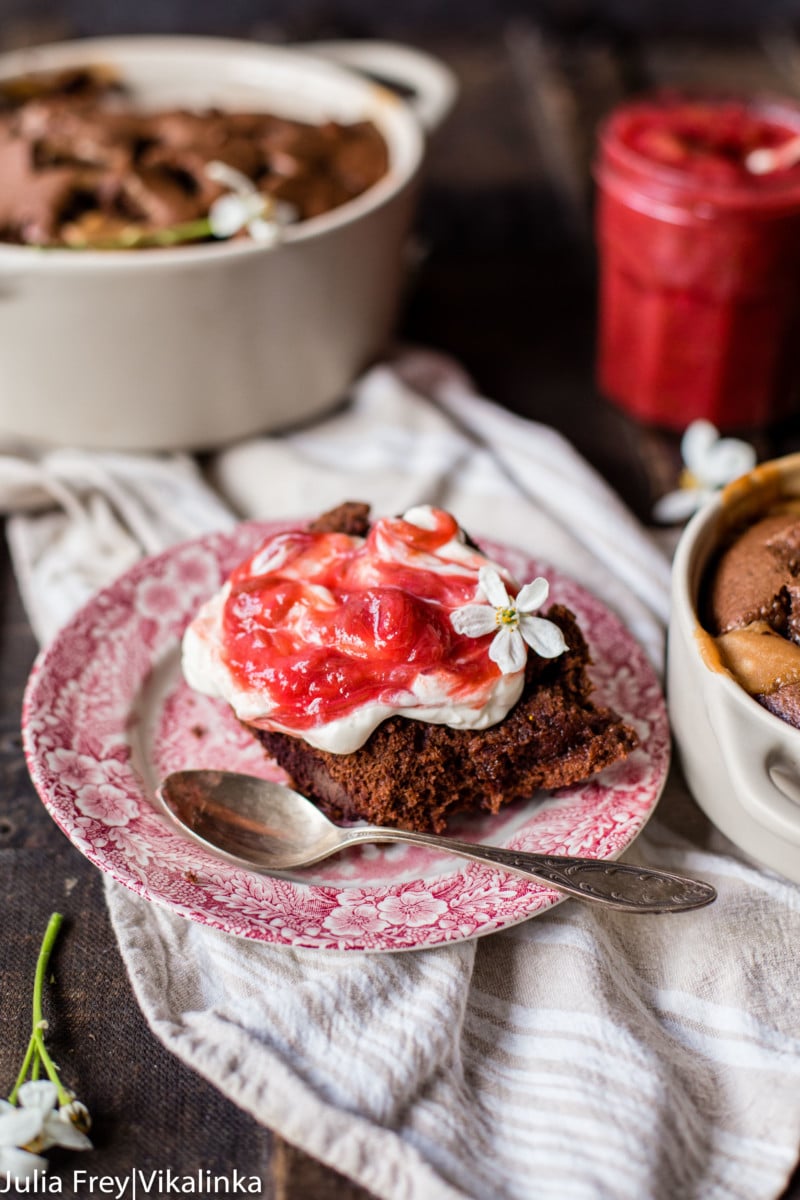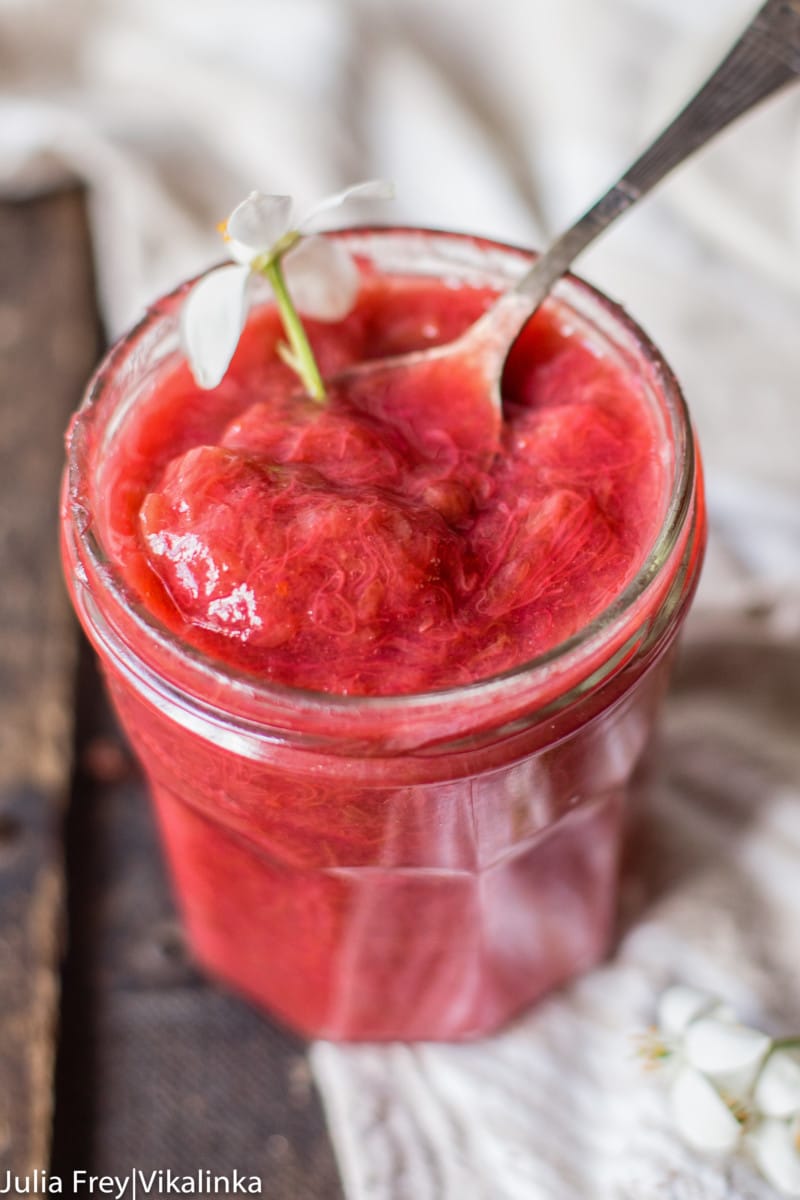 One of the reasons this chocolate cake tastes so good is because it's made with delicious fairtrade Divine chocolate and handmade fudge from The Fudge Company. When something starts with quality ingredients the taste is also quality!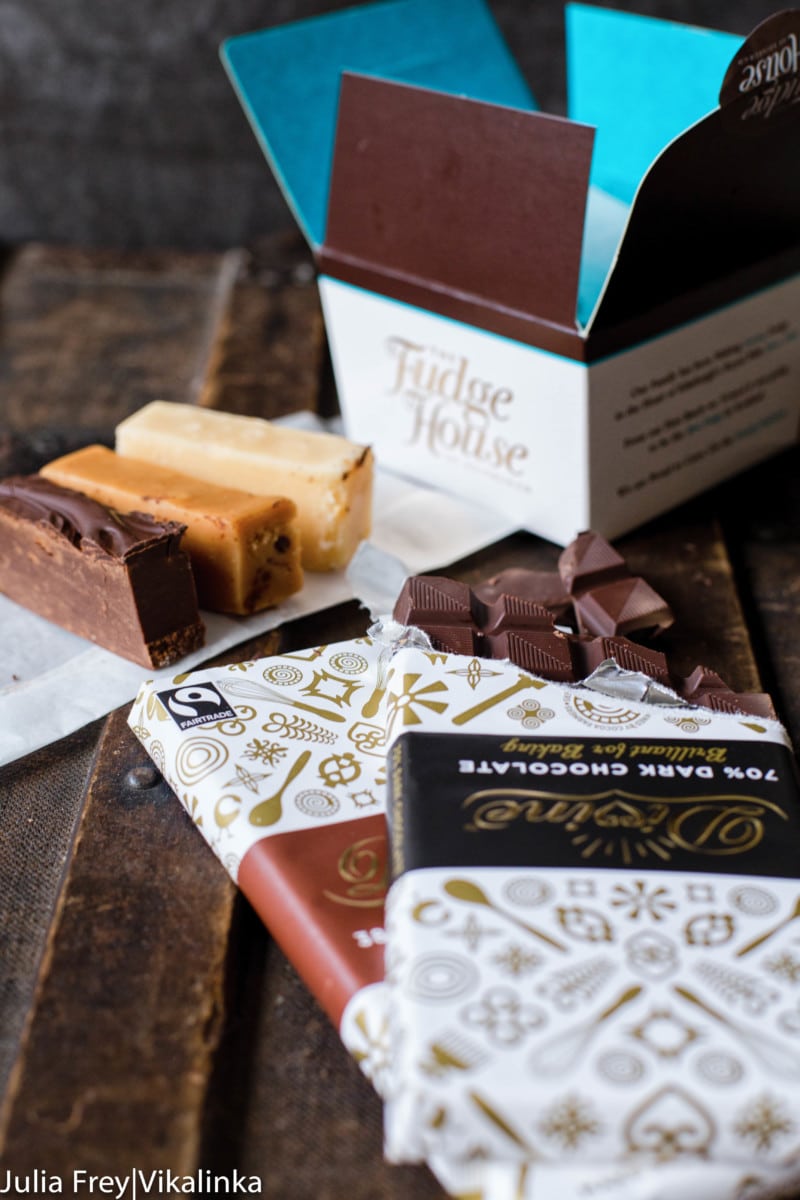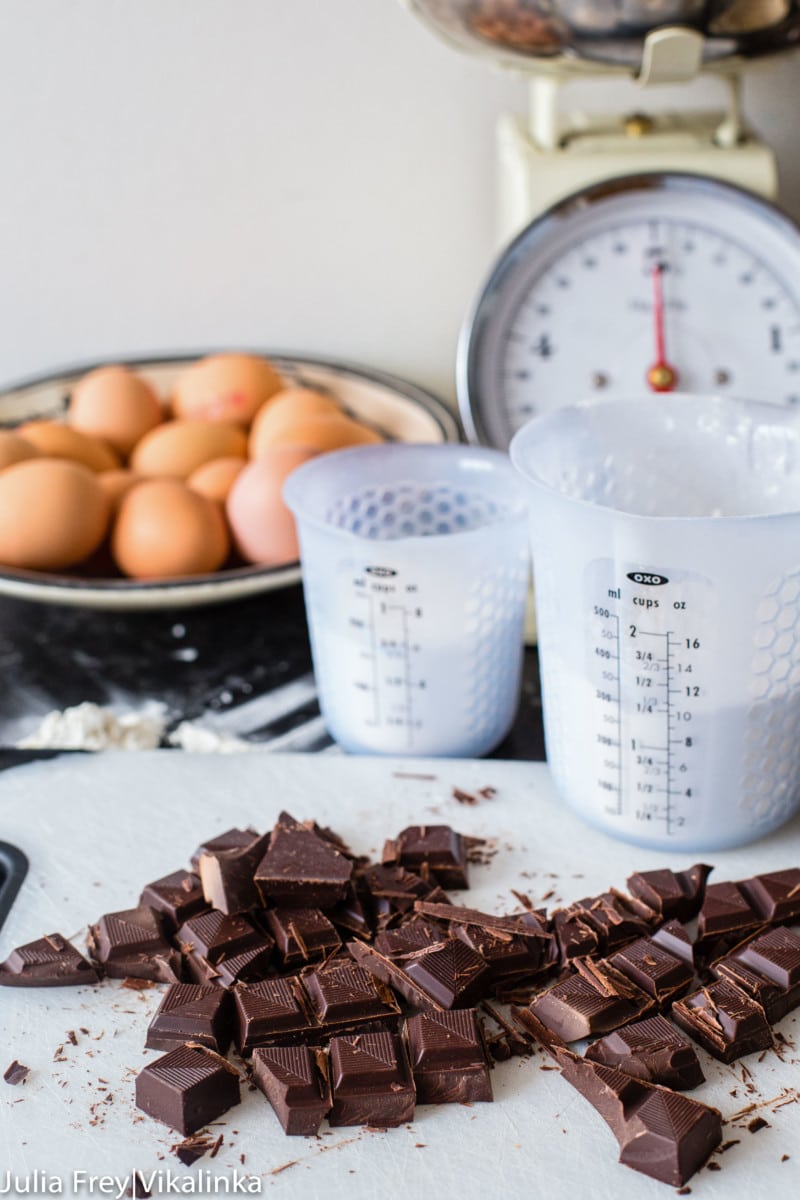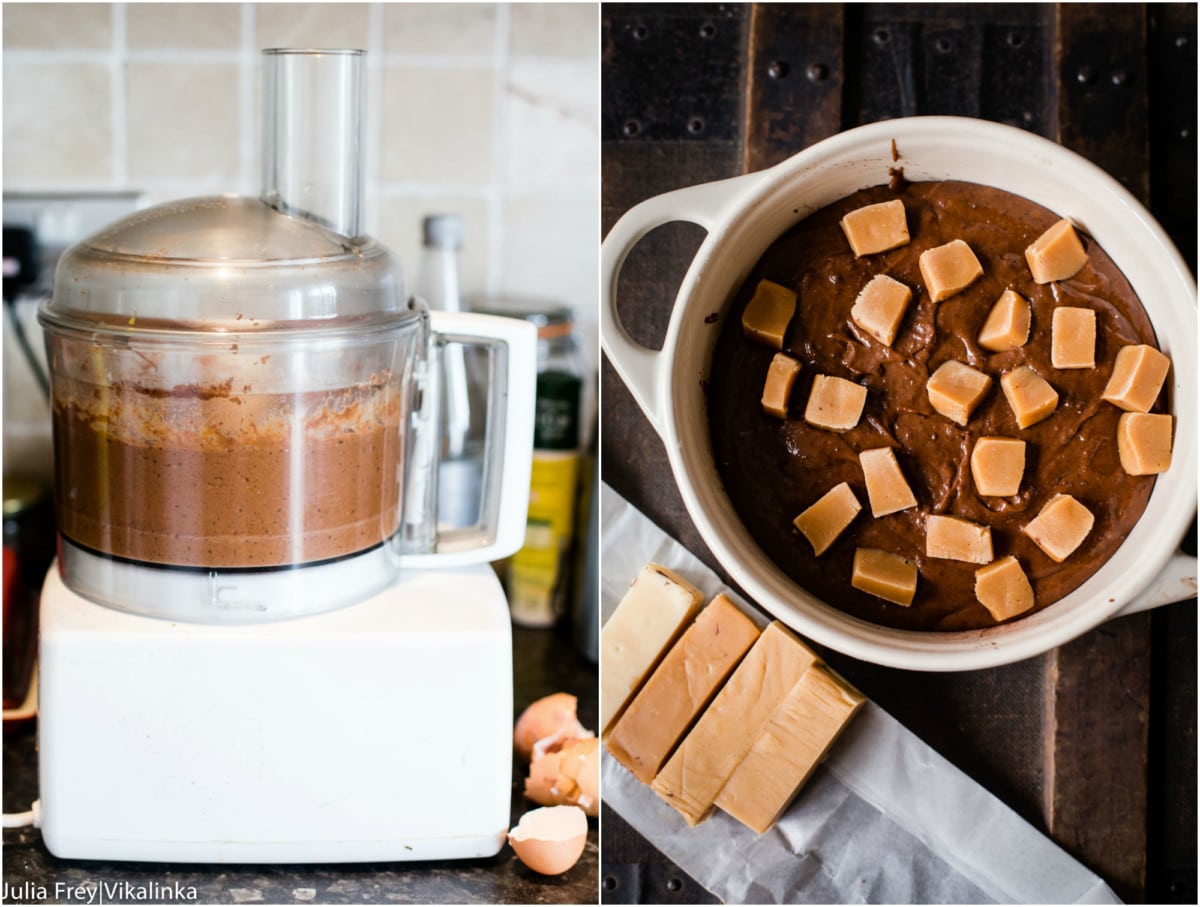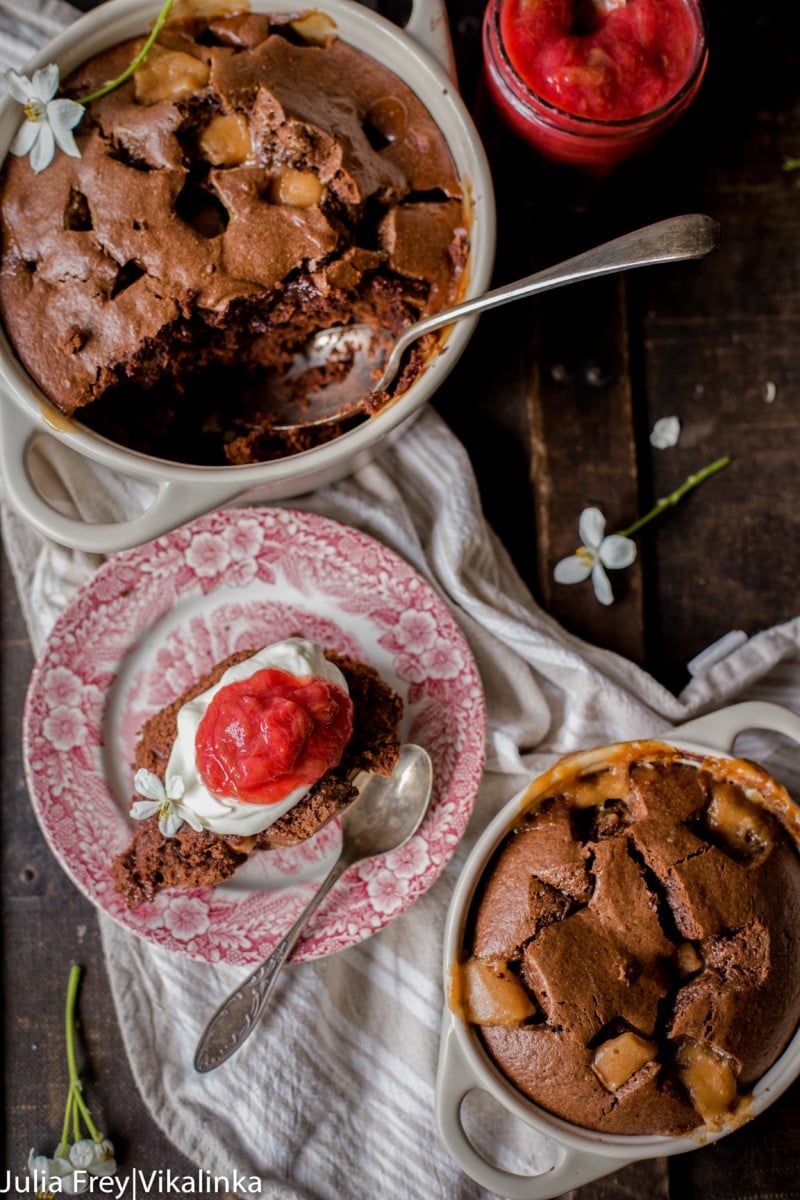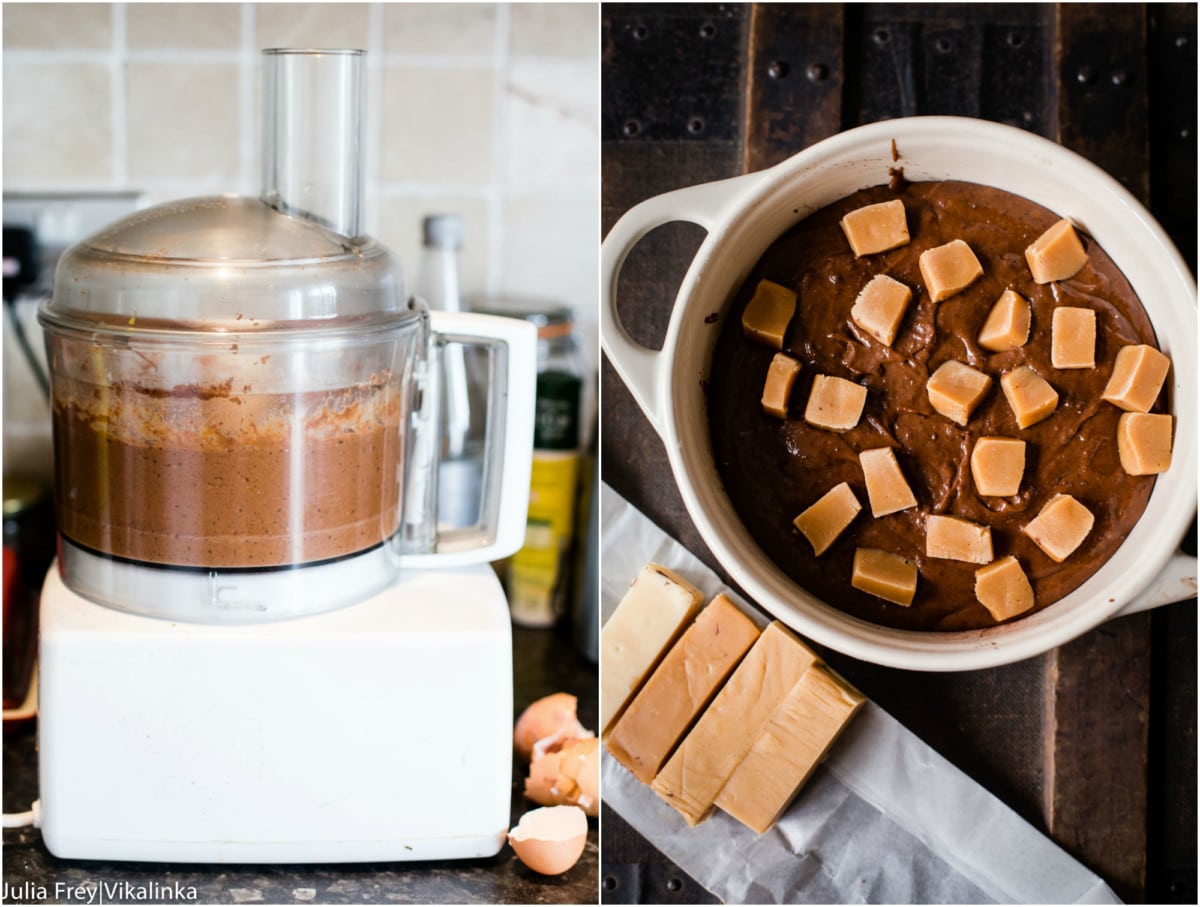 Ingredients
For the chocolate fudge cake
200

g/ 1 cup dark chocolate or chocolate chips

175

g/3/4 cup butter plus extra for greasing

120

g/2/3 cup granulated sugar

100

g/2/3 cup ground almonds

2

tbsp

unsweetened cocoa powder

4

eggs large

150

g/1 ⅓ cup flour

1 ½

tsp

baking powder

½

tsp

salt

100

g

fudge
For the stewed rhubarb
400

g/4 stalks rhubarb

3

tbsp

granulated sugar

zest of 1 lemon
Instructions
For the chocolate fudge cake
Preheat your oven to 325F/160C

Break up the chocolate into squares and put it in the food processor along with butter, sugar, almonds, cocoa powder and salt. Pulse until smooth. With the motor still running crack one egg at a time, then add flour and baking powder.

Grease a rectangular 9×13 baking dish and dust it with a bit of cocoa powder. Pour the cake batter into the pan and scatter the fudge pieces all over it. Bake for 18-20 minutes. Alternatively you can bake it in a deep 9" cake pan or a casserole dish for 30 minutes.
For the stewed rhubarb
Cut washed rhubarb stalks into ½" pieces and combine with sugar in a small saucepan. Heat over very low heat until rhubarb releases juice, then cover with a lid and cook for 15-20 minutes longer.

Serve the cake with whipped cream and stewed rhubarb.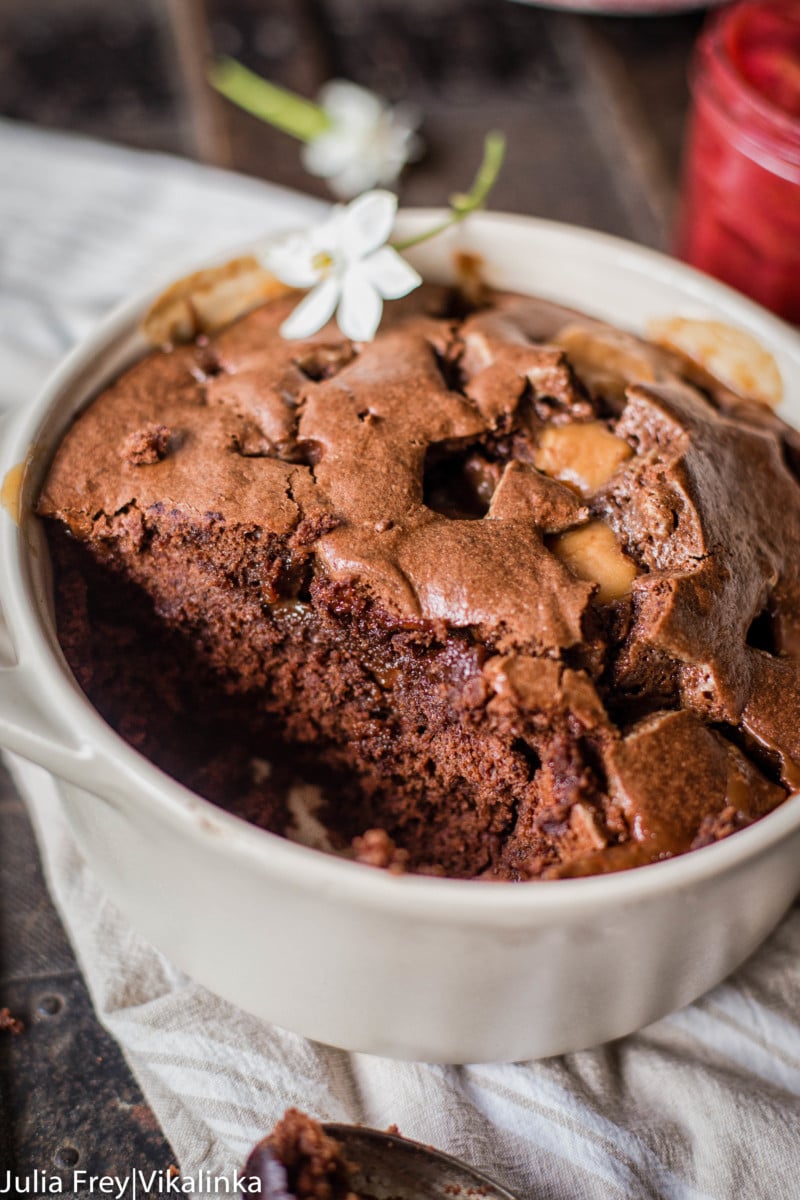 The Chocolate Fudge Cake recipe was slightly adapted from Jamie Oliver
(I was supplied with Oxo Squeeze and Pour Silicone Measuring Cups, Divine Chocolate and fudge from The Fudge house. All opinions remain my own)