Deliciously refreshing Rhubarb Moscow Mule!! We all need one!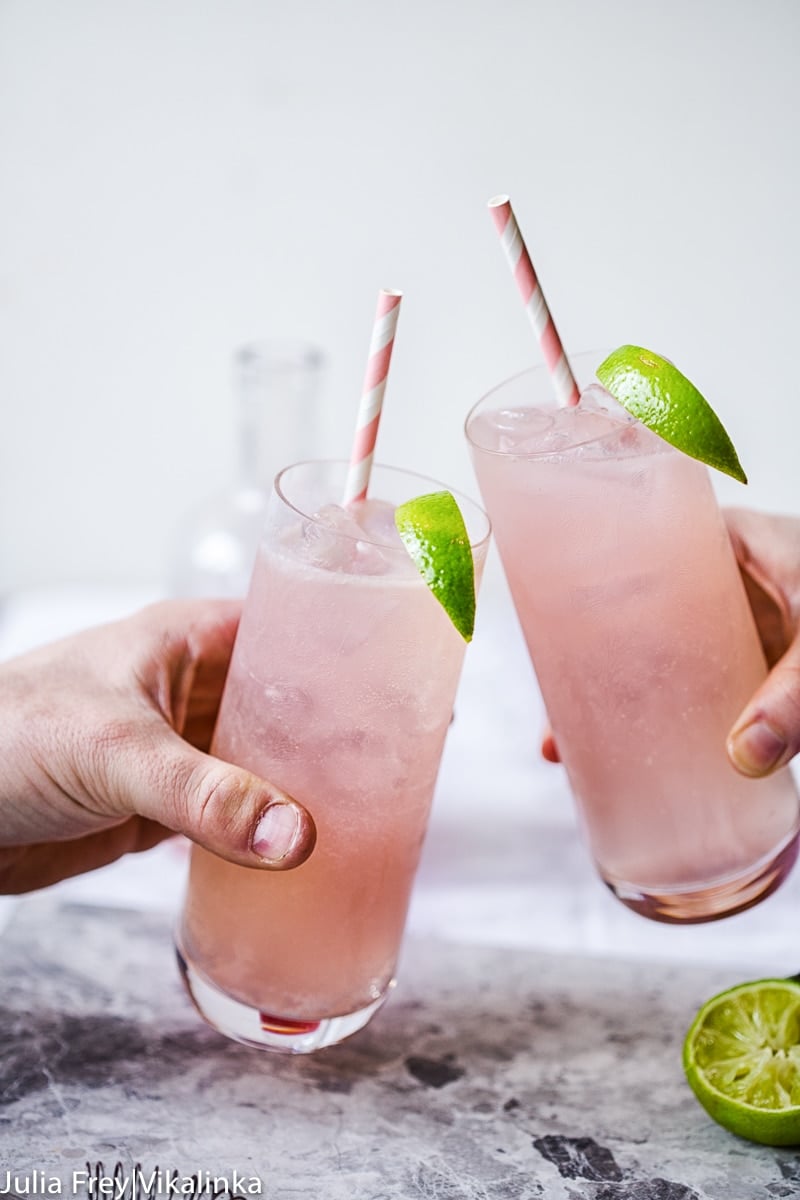 Guess where I am writing from?? MOSCOW!! I know it's just too cute, so I couldn't resist not sharing a Moscow mule recipe.
I did make it my own and actually Russian since there is absolutely nothing Russian about this drink apart from its name and vodka being one of the ingredients.
Anyway, I made my Moscow mule with a homemade rhubarb syrup, which is delicious! And if you don't like Moscow mules, you can pour the syrup over your pancakes or waffles or drink it straight. That stuff is pure gold!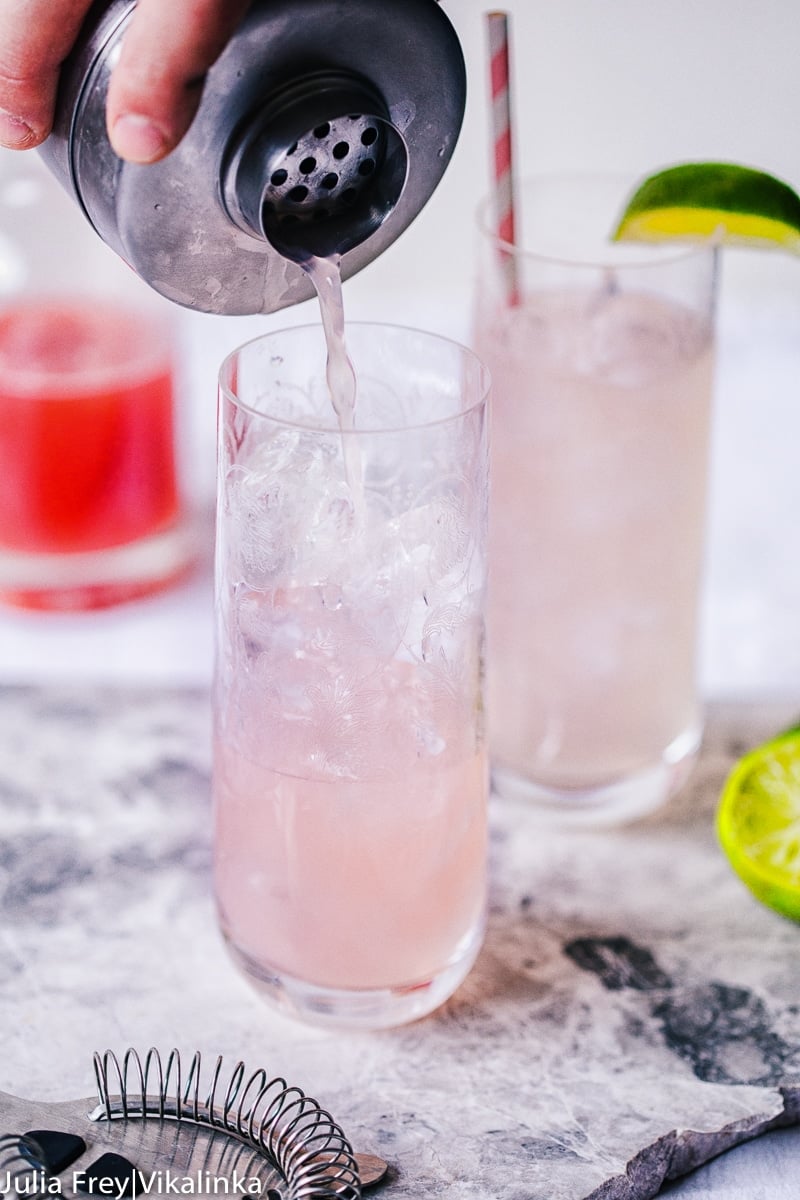 Prior to this bartending experiment I've had a Moscow Mule once in Russia out of all places! I was visiting St Petersburg for a work conference and the organisers threw us a party at the end of it.
I was sipping on my drink when I decided to ask the bartender what it was.
-"St Petersburg Mule", he replied.
-"Hmm, what did you change in the ingredient list to make it more St Petersburg?", I asked.
-"Nothing", he replied indignantly, " but you are drinking it in St Petersburg!"
And this little anecdote pretty much tells you the story of the rivalry between the two capitals of Russia.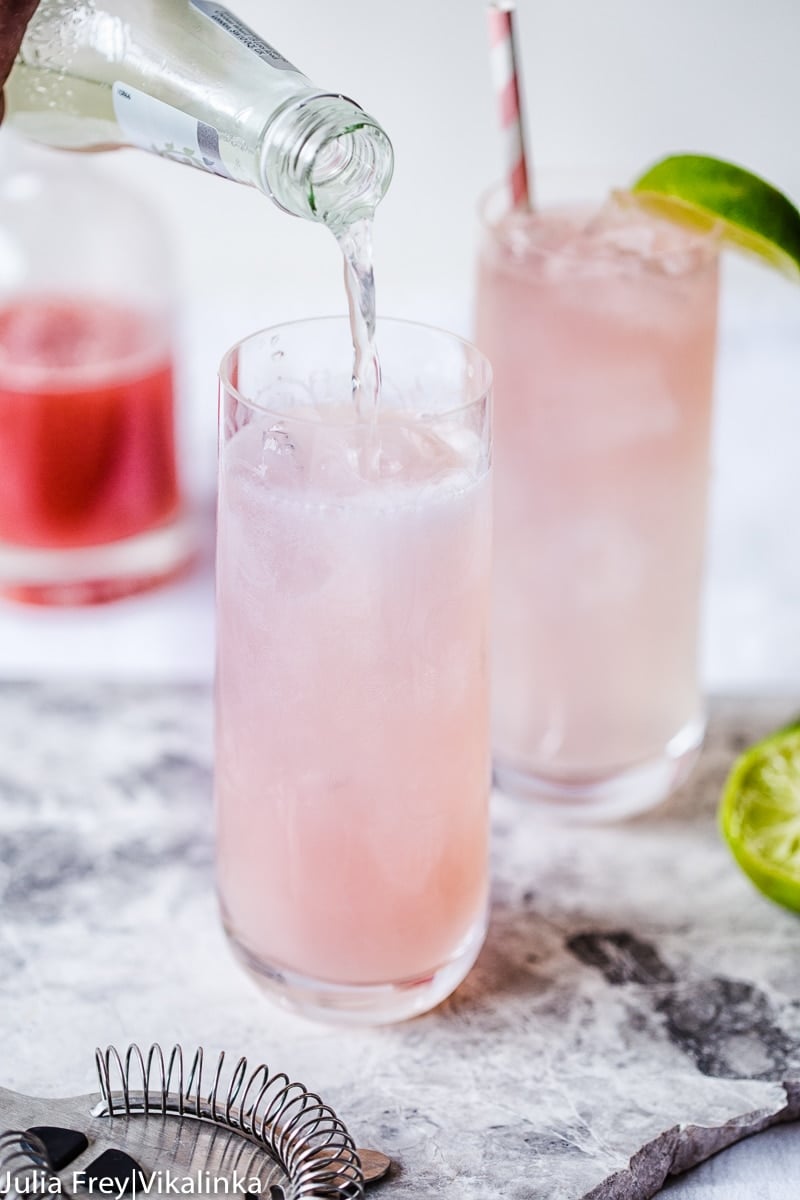 Alright, let's talk about these Moscow Mules.
First of all, this cocktail is so refreshing you will want to have it nearby every time you are sitting outside basking in the sunlight.
Secondly, it's a long drink and because you fill your glass with ice it's not crazy alcoholic but it IS crazy delicious. The rhubarb syrup definitely adds tangy and fragrant notes to this Moscow mule not to mention the most gorgeous blush of pink and that's how I like it!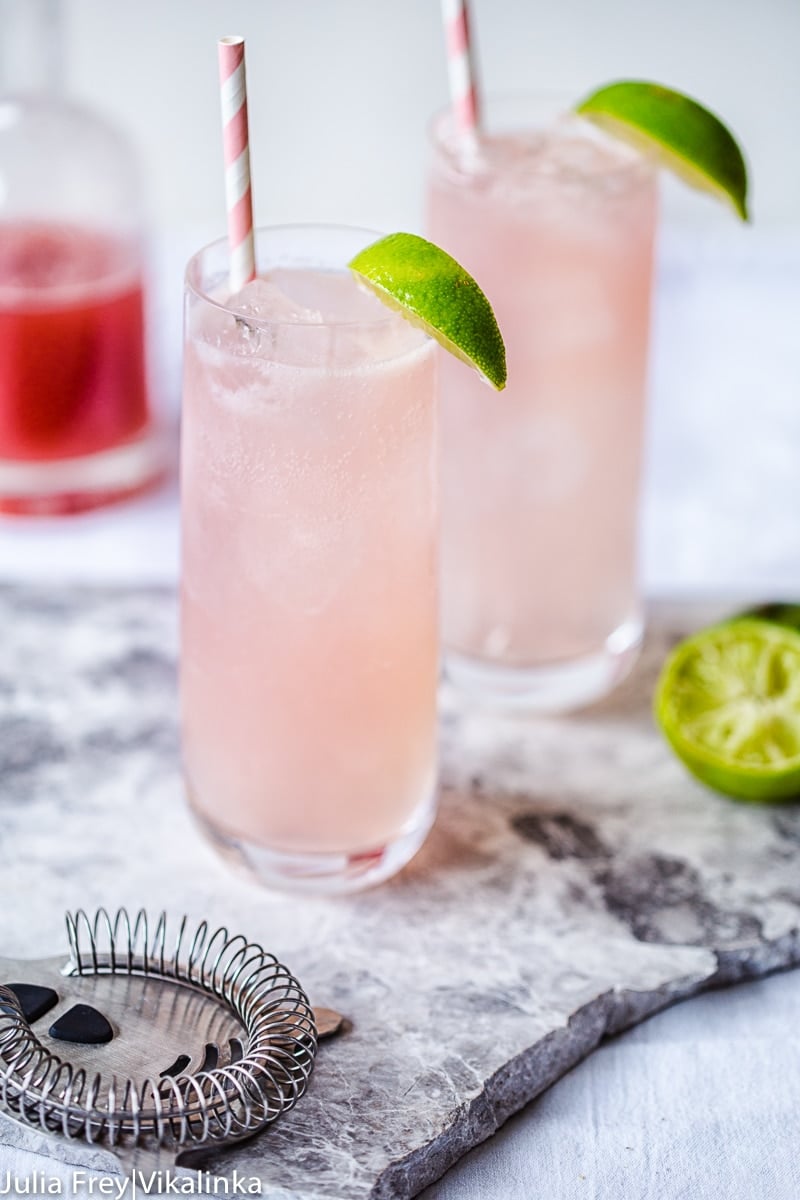 If you make my Rhubarb Moscow Mule, I would love to see your photos! Tag @vikalinka when you are sharing them on Instagram and I will see them!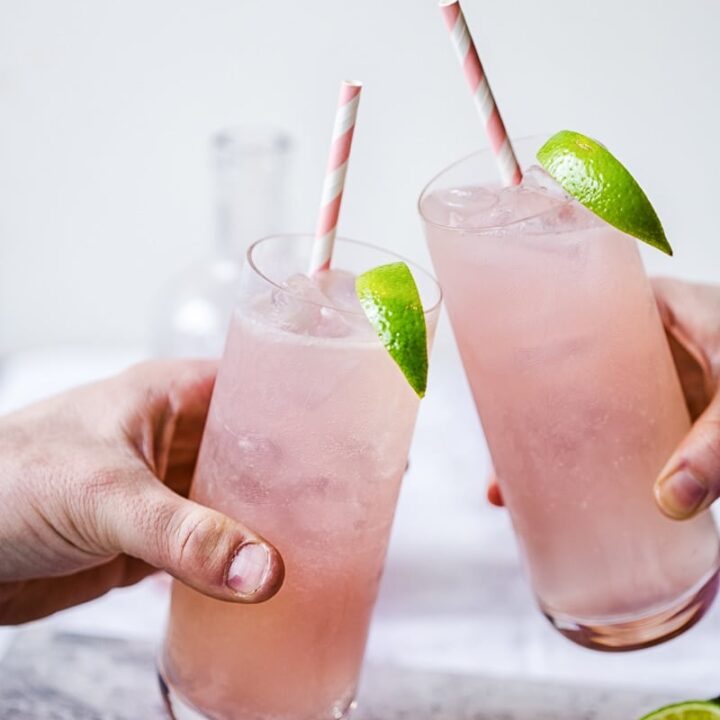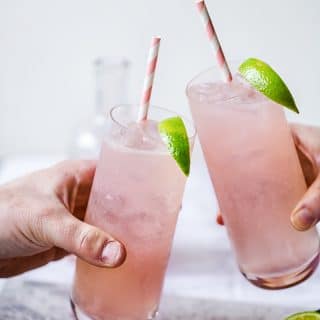 Ingredients
For the rhubarb syrup
4

cups/400g rhubarb

chopped

1

cup/200 g sugar

1

cup/250 ml water
For the Moscow mule
4

shots vodka

3-4

tsp

rhubarb syrup

2

tbsp

fresh lime juice

1

cup/250 ml non-alcoholic ginger beer

lime wedges to decorate glasses
Instructions
To make the rhubarb syrup
In a saucepan combine chopped rhubarb, sugar and water, bring to a boil and cook over low heat for 7-10 minutes until rhubarb is very tender and falling apart.

Put the rhubarb syrup though a fine sieve and store in a clean, sterilised bottle in a refrigerator.
To make Rhubarb Moscow Mule
In a cocktail shaker combine vodka, rhubarb syrup and lime juice with ice cubes, shake.

Pour into two tall glasses filled with ice and top with ginger beer. Serve with limes wedges.