Have you ever tried Espresso Martini? This gorgeous pick me up drink is delicious and easy to make!
Looking for another caffeine fix? Why not make our speedy Amaretti Tiramisu or Salted Caramel Affogato!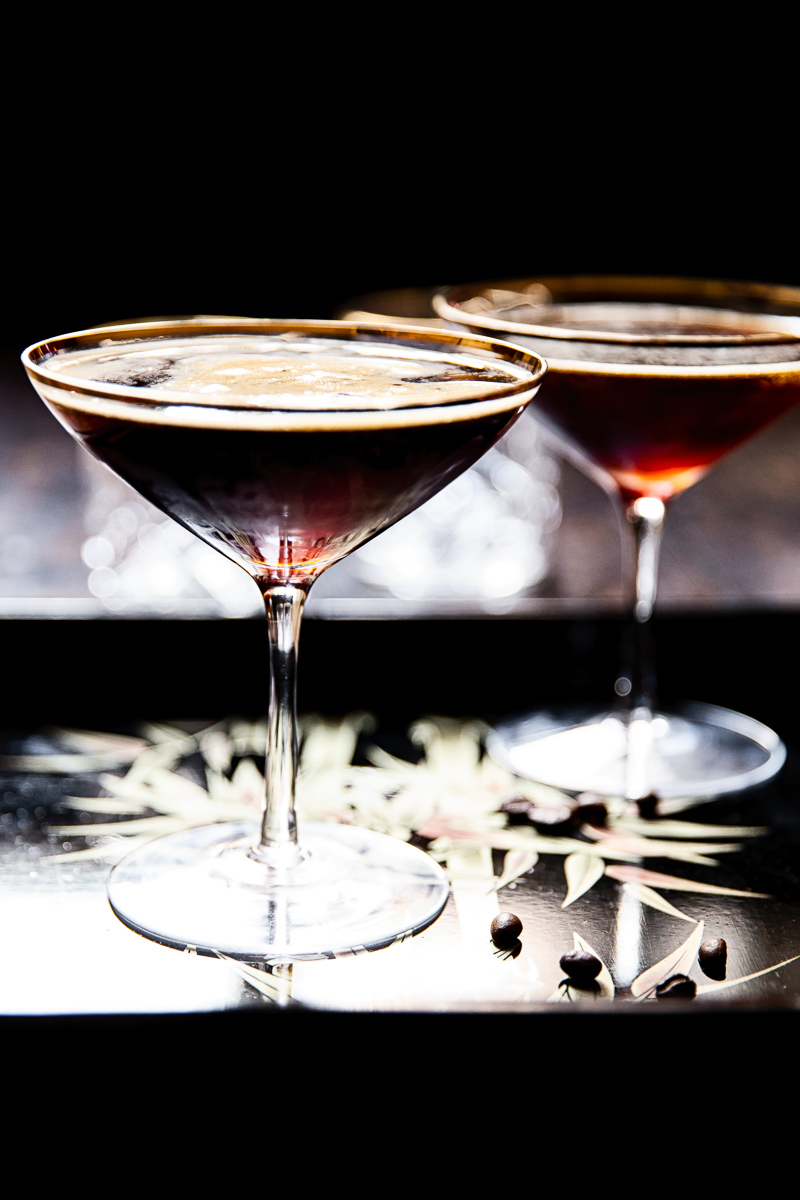 This post contains affiliate links. When you purchase through our links, we may earn a commission.
When I used to teach and come home late and exhausted on Friday nights, my husband would almost immediately hand me a beautiful glass filled with an espresso martini.
That was to celebrate the end of yet another long and tiring week and to ensure I wouldn't fade or worse fall asleep as soon as I settled on a sofa! He usually had plans for our Friday nights. Espresso martini has stuck as our favourite transition treat, marking the end of a work week and the start of weekend relaxation.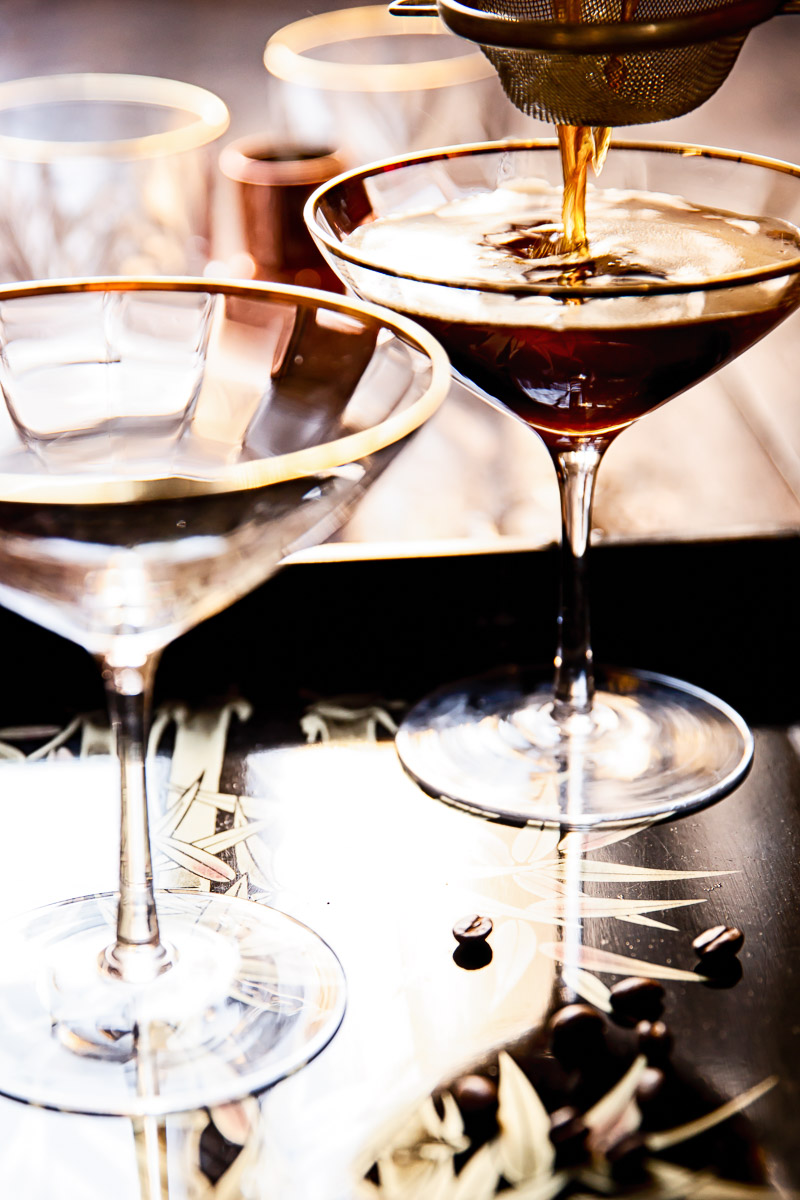 Espresso Martini is a great cocktail if you are a coffee lover. It's refreshing, invigorating and plain delicious!
Smooth espresso shot plus sweet liqueur aided by the powerful kick of vodka, this cocktail delivers the kick we usually expect of coffee. It wakes us up! Not a bad thing during the busy holiday season.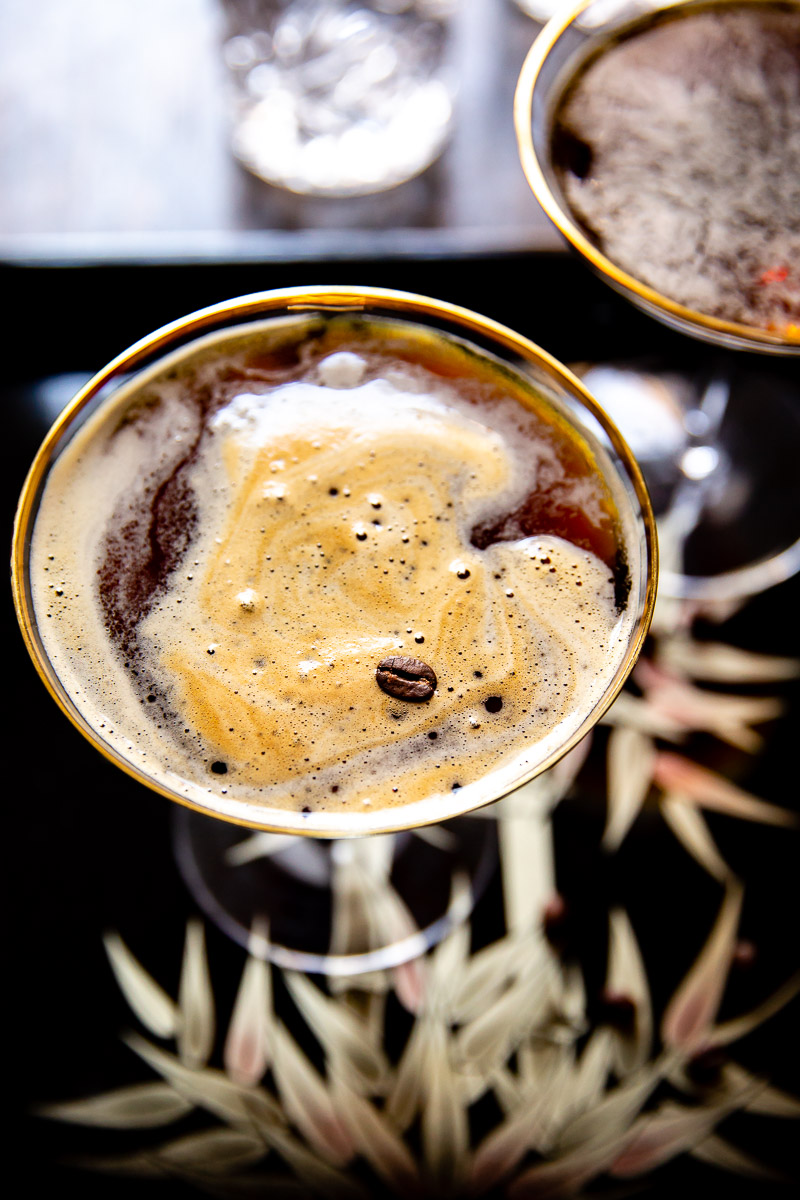 How do you make it?
The standard recipe consists of a shot of espresso, vodka and a coffee liqueur. There are many variations that use either Kahlua or Baileys. We prefer using Kahlua but any coffee liqueur will do.
The proportions for this recipe are 2:1:1, which means two parts vodka, and one part each of coffee liqueur and espresso. I find that measuring with a digital scale is the easiest method, but use whatever is simplest for you.
Pour all the ingredients into a cocktail shaker with plenty of ice and shake well, but not longer than 10 seconds or the ice with break down and dilute the drink. Pour into cold cocktail glasses, through a fine strainer if you have one.
Top tips
To get the most delicious espresso martini you need to use a freshly made and slightly cooled espresso but we've also experimented with using Conker's Cold Brew Liqueur that replaced espresso.
After a few tries with various ingredients, we settled on fresh espresso. No instant coffee or instant espresso powder will do the trick.
The rule with cocktails is that colder is always better, and it applies to espresso martini as well. Shake with plenty of ice to get it as cold as you possibly can.
Cool the glasses before pouring the martini in by adding them to a freezer or filling them with ice while you make the drink. This helps keep the drink cold and gives a frosted glass look.
A bit of foam looks amazing on this drink. Shake vigorously to generate foam, and pour through a fine strainer.
No garnish is needed, but floating a couple of coffee beans on top is simple but looks elegant.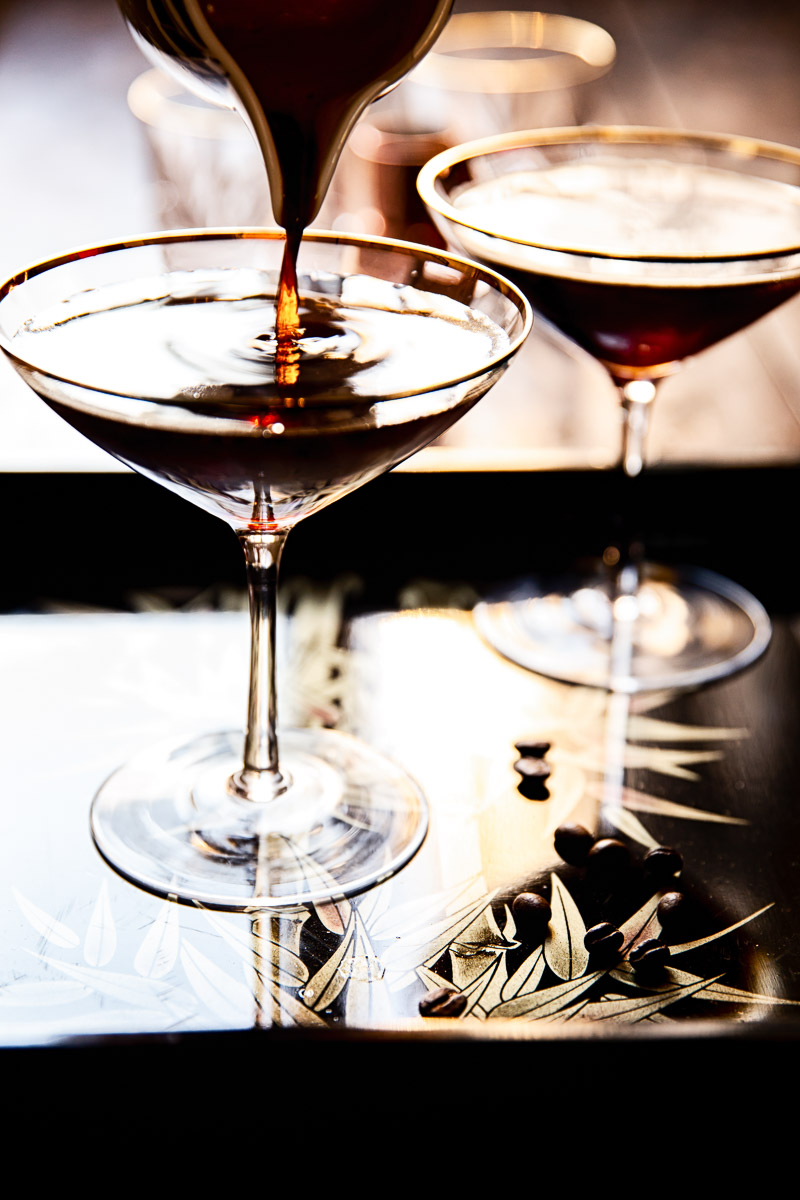 Espresso Martini variations
The beauty of this drink is that it is simple to construct. That means that you can easily modify it according to your taste.
Do you like a creamy cocktail? Adding an Irish cream liqueur like Baileys will make this a creamier cocktail.
Or you can splash a bit of a chocolate liqueur into the shaker to give it a more decadent taste.
A dalgona espresso martini is a fun variation using sugar and instant coffee. Instructions for how to make this are in the notes of the recipe card!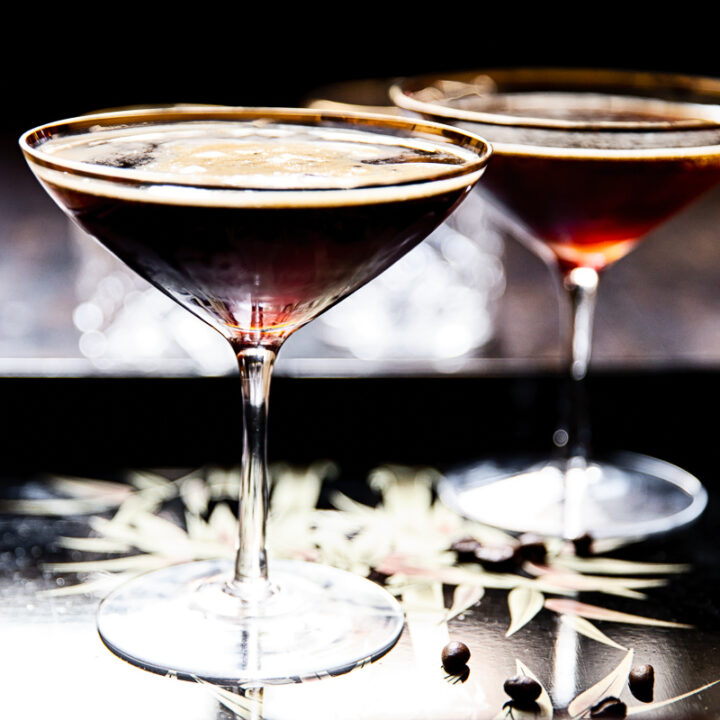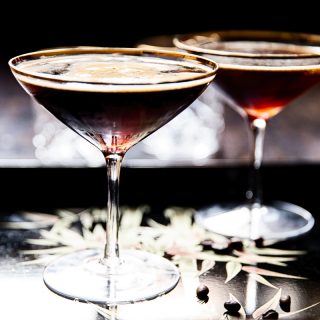 Espresso Martini
This Espresso Martini is a vodka based cocktail that is refreshing, invigorating and plain delicious.
Ingredients
2

oz

This is an affiliate link.

vodka

1

oz

coffee liqueur

such as Kahlua or Tia Maria

1

oz

espresso
Instructions
Combine vodka, coffee liqueur and espresso in a cocktail shaker filled with lots of ice and shake until the cocktail shaker is too cold to hold.

Pour in a chilled martini glass and garnish with a coffee bean if desired.
Notes
To make Dalgona Espresso Martini
Mix 2 tbsp. instant coffee with 2 tbsp granulated sugar and 2 tbsp boiling water. Whip with an electric mixer till light and foamy.
Top espresso martini with the mix.
Nutrition
Calories:
230
kcal
Carbohydrates:
13
g
Sodium:
6
mg
Sugar:
13
g