It's difficult to find a cocktail more fitting for winter festivities than this creamy treat! Here's our best ever recipe for Brandy Alexander!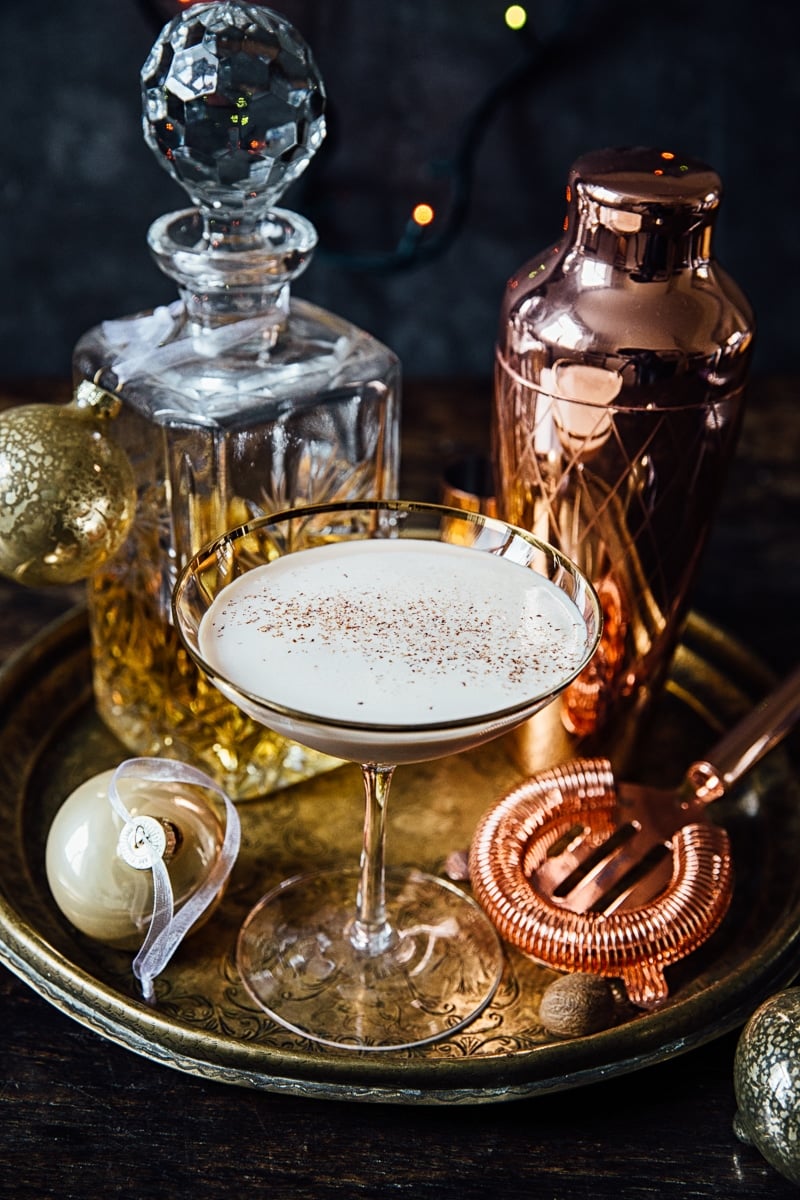 Are you hosting any holiday parties soon? I am and I really feel like I could use some fresh ideas for food and drinks, which incidentally how many of you feel, according to my little survey.
No worries I am here to help! And although my house has not yet been decorated for Christmas, I am slowly getting into the holiday spirit by staging little festive scenes for the blog. I am currently looking at twinkling lights that are still hanging leftover from the photoshoot. I might just keep them as they are making me so happy.
We've got four solid weeks left before the big day and I am planning to bring your holiday food and drinks all month long! I am kicking off this fun little project with a couple of dips and my favourite winter cocktail Brandy Alexander.
I have all kind of history with this cocktail. My husband discovered it years ago in a cocktail book I picked up from a discount pile on a whim. We didn't even own a cocktail shaker! The ingredient list alone sent him straight to Wal-Mart to buy our first bartender set. Yup, Wal-Mart…you read it right.
Our son's middle name is Alexander, so we decided that this cocktail and us, we are meant to be together. We don't make it often as it's pretty indulgent but Brandy Alexander always finds its way back to us around Christmas time!
I am usually not a fan of creamy cocktails but this one is absolutely perfect for the holidays. Call it dessert in a glass because it's basically what it is. Boozy, chocolatey, smooth. It's got it all! And that freshly ground nutmeg on top just sings Christmas.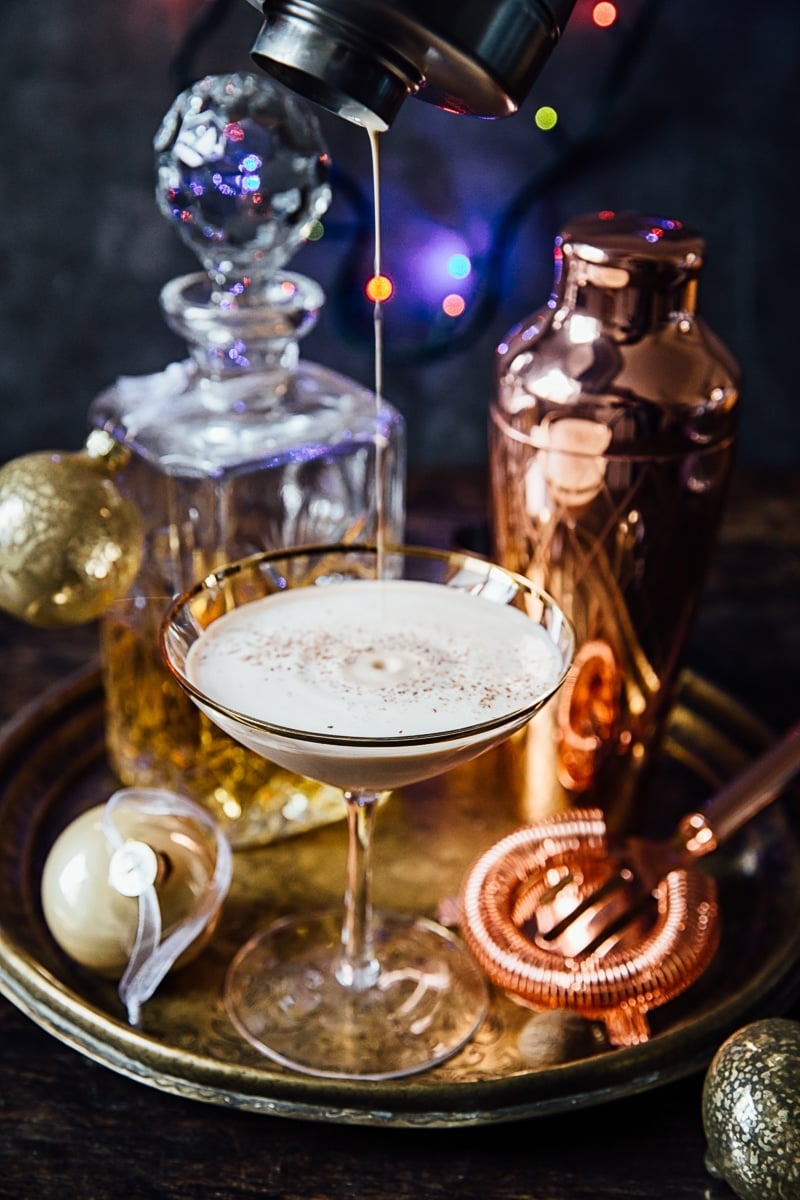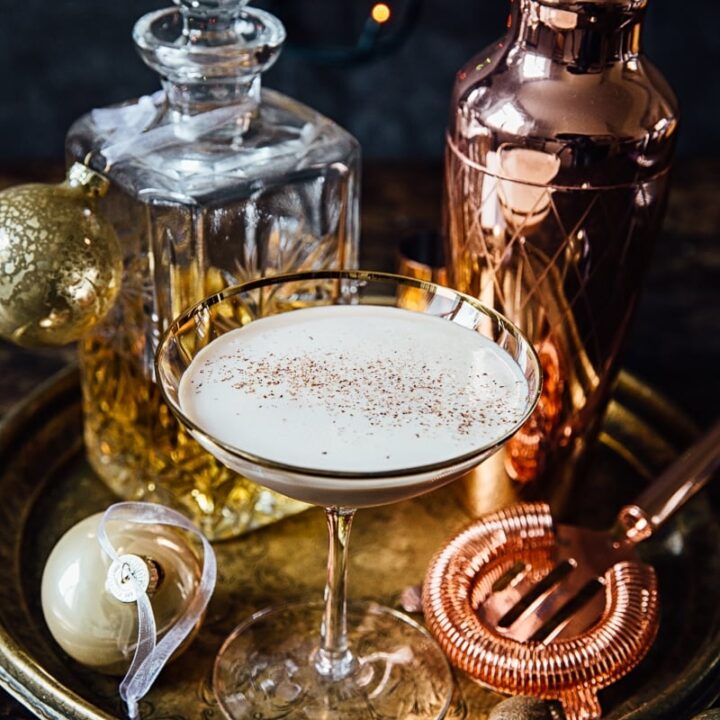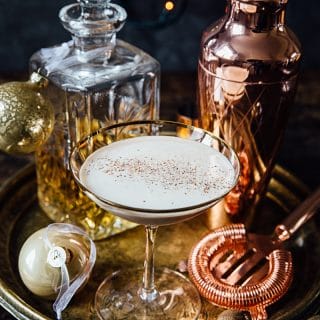 Ingredients
2

oz

Brandy or Cognac

I prefer Cognac

1

oz

Creme de Cacao

1

oz

Double Cream

ice cubes

a dash of nutmeg
Instructions
In a cocktail shaker combine all ingredients but nutmeg and shake vigorously with ice. Pour in a chilled cocktail glass.

Grate a bit of nutmeg on top.