Passion Fruit Mojito to celebrate the last days of the summer! Fruity, refreshing and utterly delicious cocktail that is easy to make at home!
For another version of the classic Mojito, take a look at my Mango Mojito! Or if you wish to create a theme, why not make my Summer Party Mojito Grilled Chicken Thighs and serve them with this delicious Orzo Salad with Grilled Zucchini.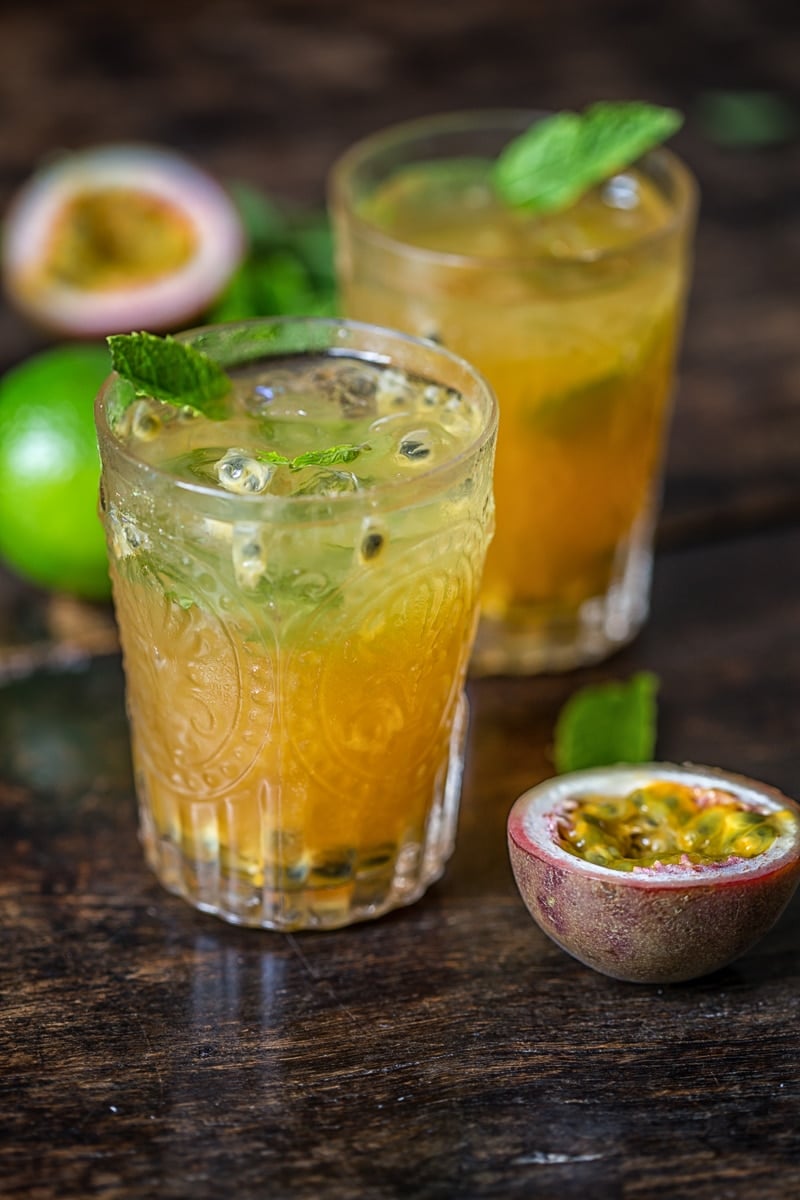 It's always interesting to me to see that kids in some parts of the States have already gone back to school, and therefore people declare their summer to be over. In the UK kids don't break up for summer until the third week of July, so for most of us here, the summer is still in full swing.
I am not interested in anything autumn. I don't want to think or read anything even remotely related to "back to school". What I do want is to enjoy the summer owed to me, sit in my garden or better yet somewhere on a beach and sip on these passion fruit mojitos late into the sunset.
Agreed?
Okay, truth be told I am nowhere near a beach. I am currently sat outside a beautiful house enjoying the view of a Swedish forest.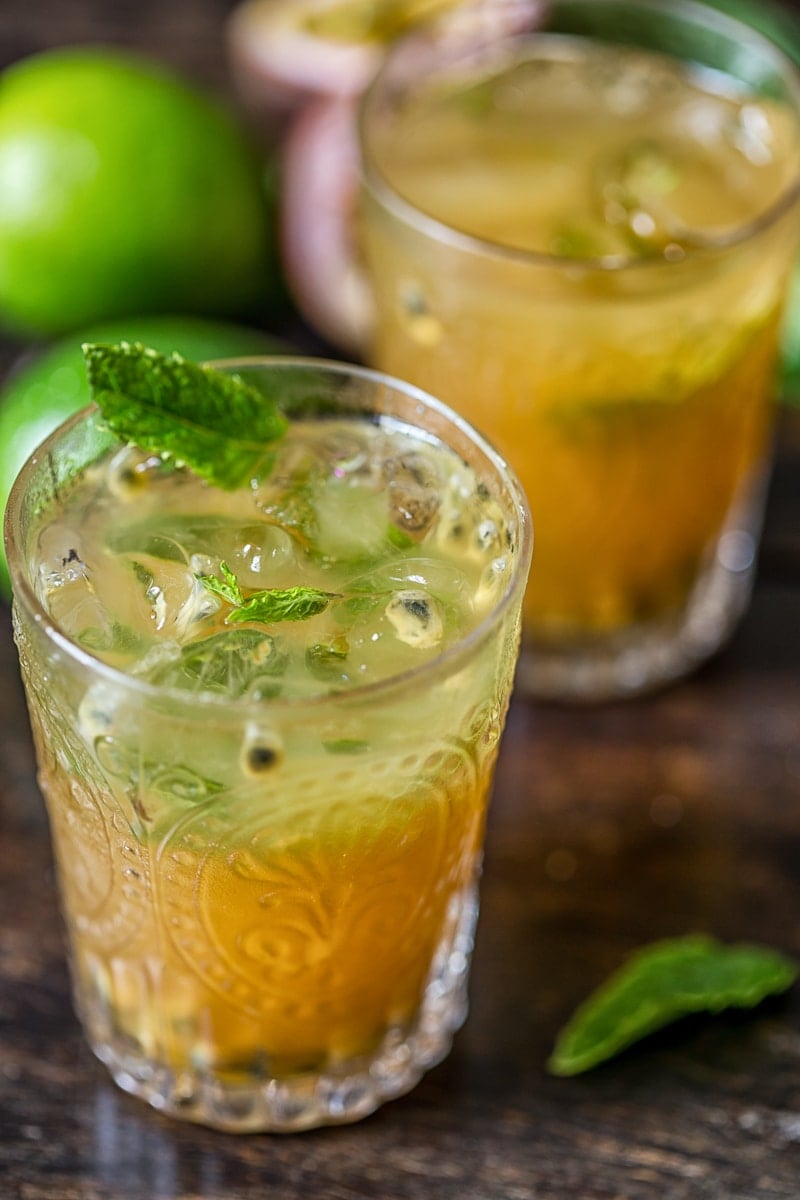 This is delicious and I do not say this lightly because it is truly the best mojito recipe I've ever tried came to me via a friend of a friend. We met at a barbecue where he was making pitchers and pitches of passion fruit mojitos for everyone.
I know, what a sweetie! He wife said that he made the best mojitos and I thought to myself, "Oh, they are so cute those newlyweds!" Well, it turns out it wasn't just love talking and he did in fact know a thing or two about mojitos.
That said friend is originally from Columbia, where according to him passion fruit grows the size of a small watermelon. Whoa! How was I not privy to this information before? I always assumed our passion fruit to be the regular size and not midgets as Alejandro dubbed them.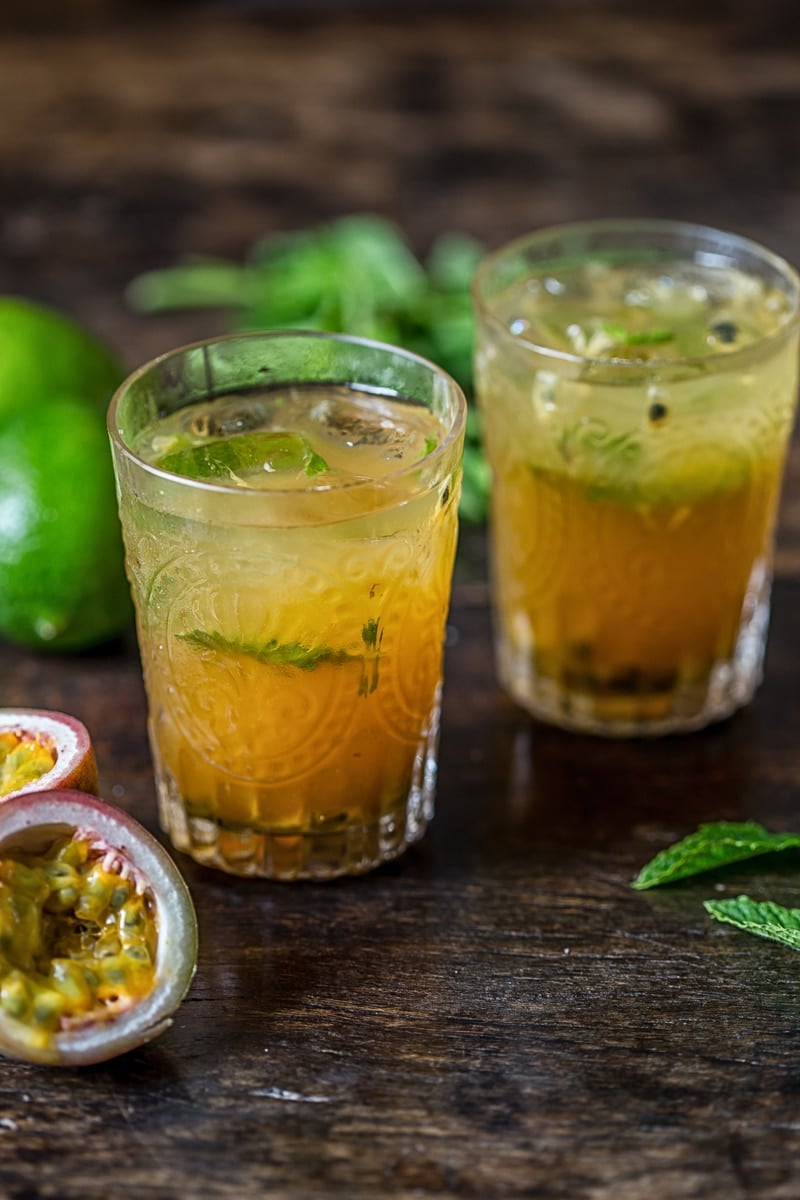 To make a long story short I grabbed my phone and wrote down the recipe right there on the spot before the head got too hazy. Enjoy and please, don't say goodbye to the summer just yet!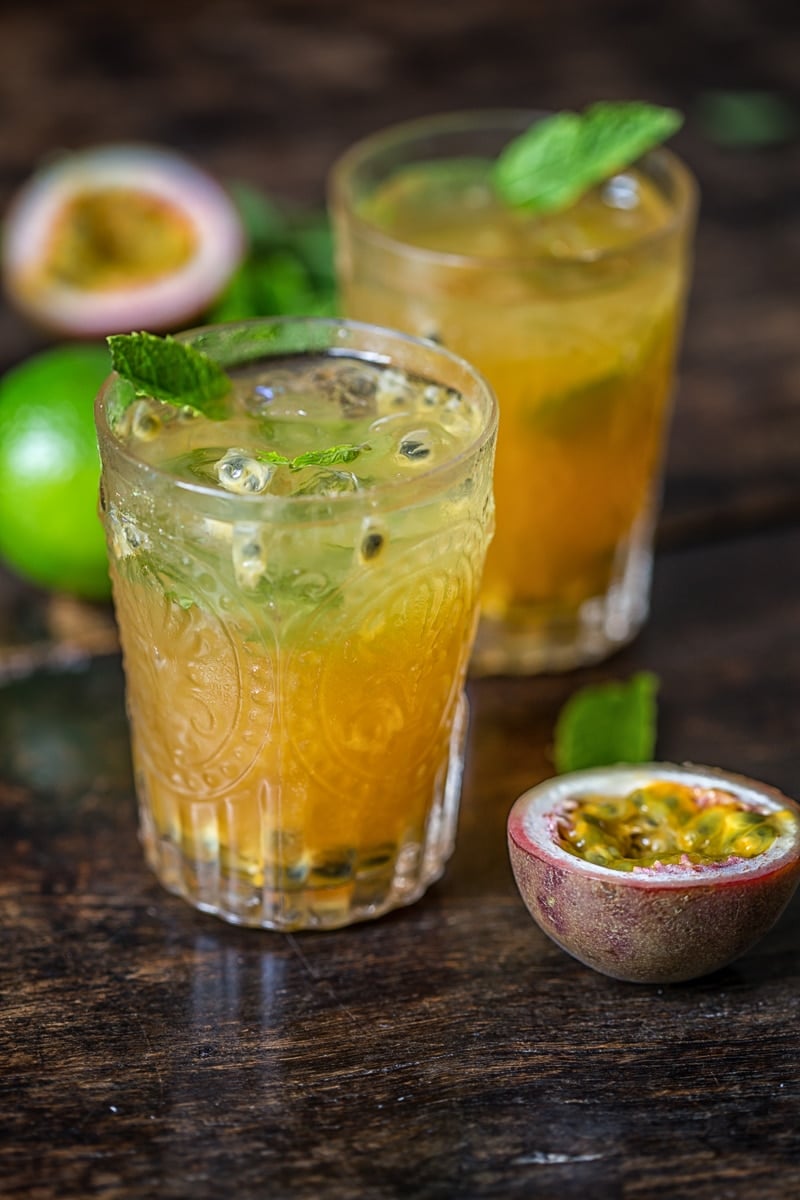 Ingredients
2

shots white rum

2-3

mint leaves

1

tsp

brown sugar

1/2

passion fruit

1/2

lime

juice of

ice

soda water
Instructions
In medium sized glass muddle mint leaves with brown sugar, add rum and let it sit for 5 minutes for the rum to infuse with the mint flavour and for the sugar to fully dissolve.

Stir, then add lime juice and scoop the inside of a passion fruit in the glass. Fill the glass with ice, top with soda water and serve immediately.