This Italian classic cocktail Sgroppino is absolutely delightful when served on its own or as a palate cleanser at the end of a dinner. Lemon sorbet drowned in fizzy Prosecco. What could be better?
Check out our Italian collection for even more recipe ideas!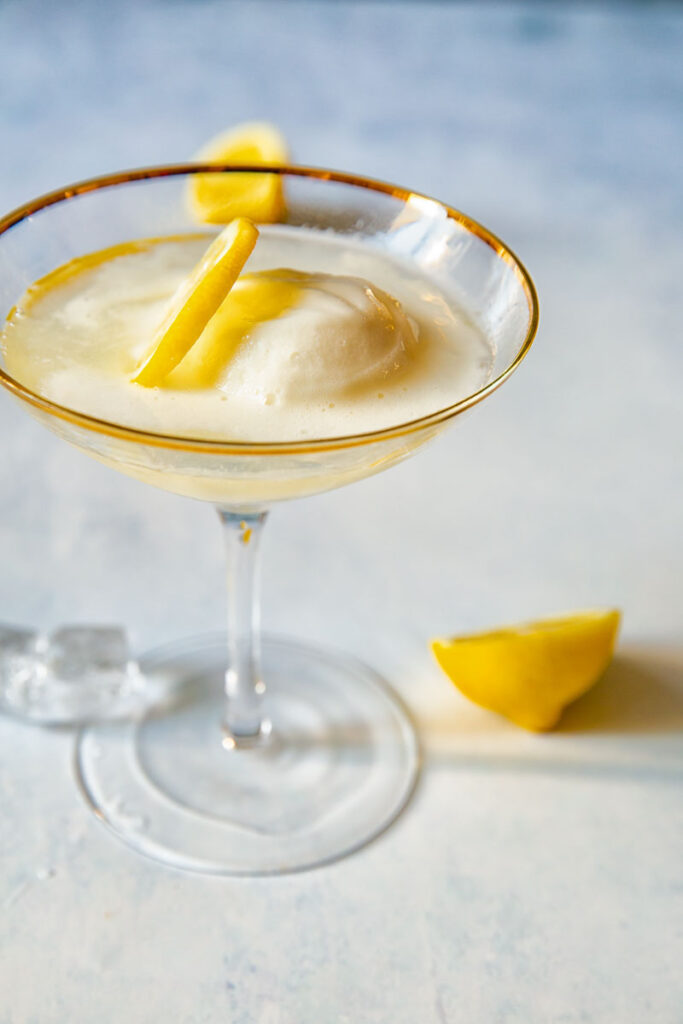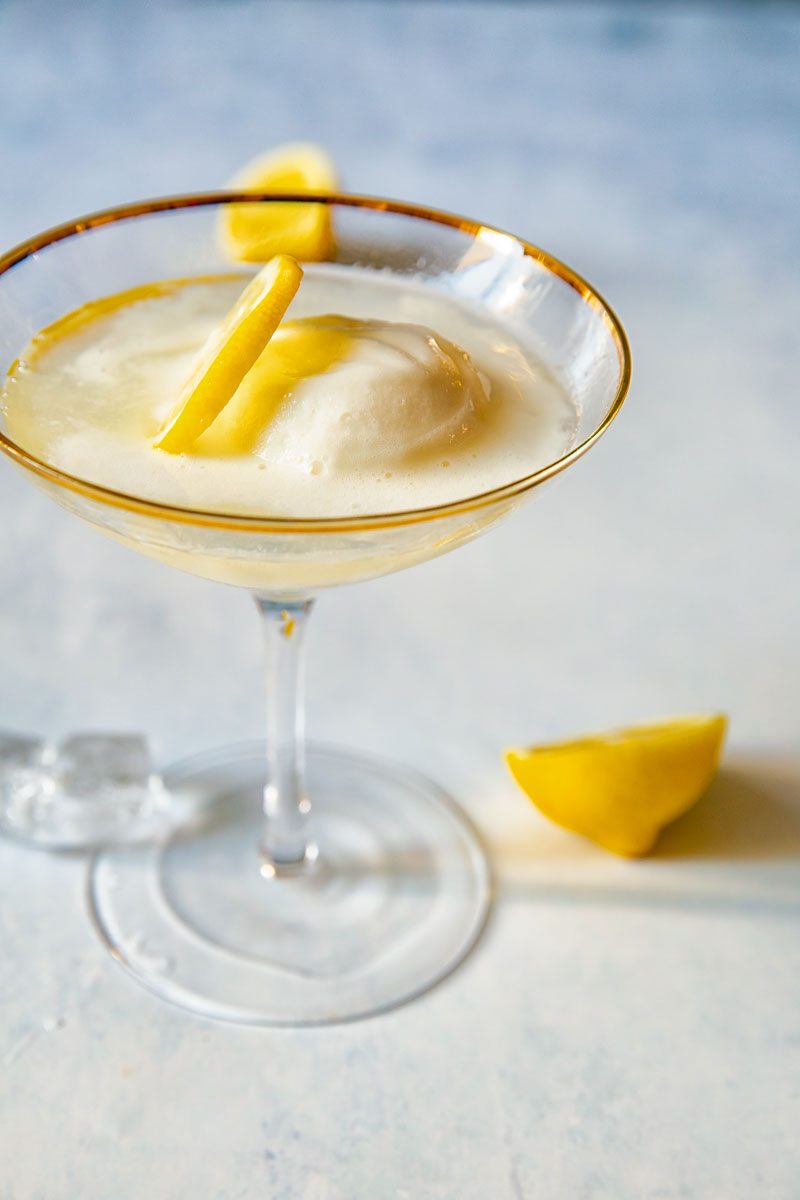 Sgroppino may not be the first thing to come to mind when trying to figure out how to finish a dinner. But maybe it should be!
It's as delicious and fun as an ice cream float but with the pedigree of an authentic Italian cocktail. Definitely one you need to test for yourself!
Could it be as good as imagined? Oh yes and then some more. This Lemon Prosecco Float will undoubtedly become a drink of choice throughout the warmer months. Or is it a dessert?

Introducing Sgroppino!
The history of the sgroppino goes all the way back to the 16th century, as Venetians were trying to figure out the best way to feel refreshed after a big meal. Or, if they weren't quite done, to freshen the palate between courses.
That long ago, ice and anything made of ice was quite the luxury, so this was something for those rich enough to linger over a multi-course feast. It has undoubtably changed over the years, but the essence of a fresh, sparkling treat has remained the same.
What does it taste like?
Imagine sweet and refreshing lemon sorbet that's been drowned in sparkling Prosecco. This delicious Italian cocktail really walks the line between a drink and a dessert.
Key to the taste of sgroppino is a good balance between sweet and sour. It has to be both to hit the right notes, which fortunately is pretty easy to achieve.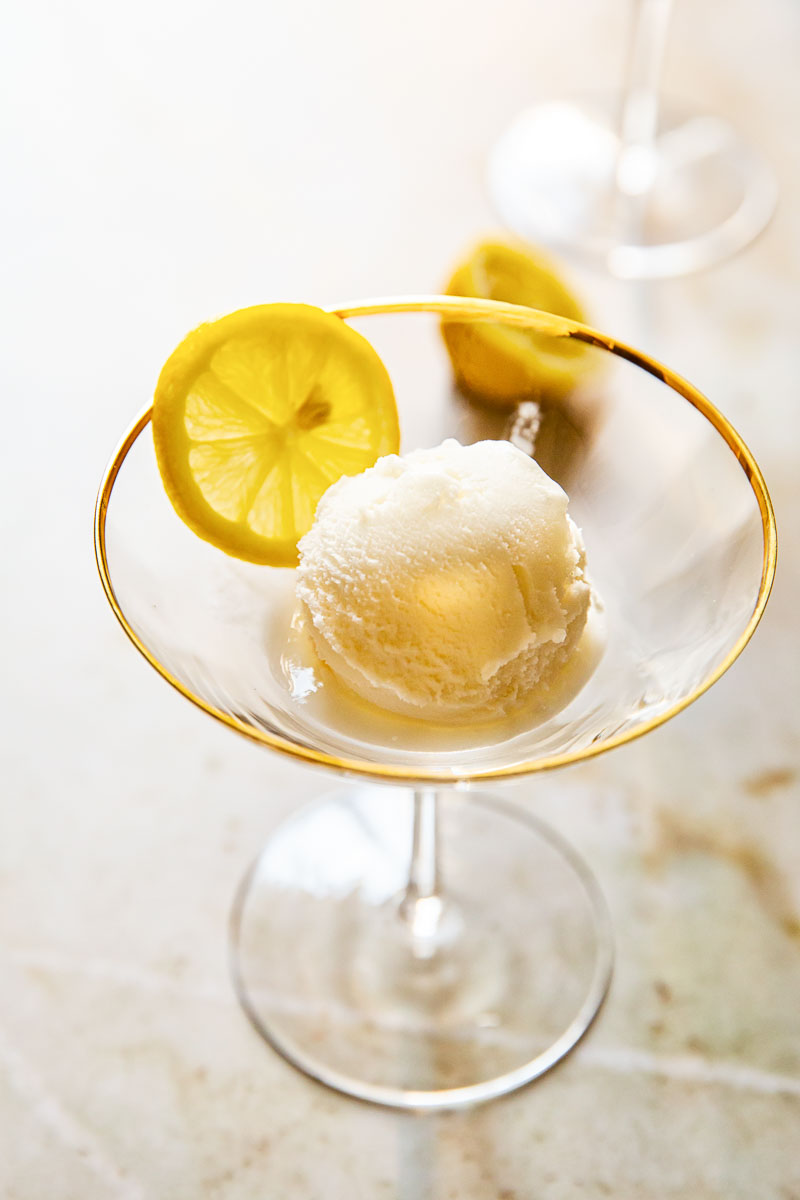 Ingredients
There are only three ingredients in this iconic Italian cocktail. Lemon sorbet, vodka and Prosecco. And although the ingredient list remains unchanged from recipe to recipe, the proportions vary.
It's all designed to be as refreshing as possible. The lemon sorbet speaks for itself, with a crisp sweet and sour taste.
Prosecco, and most sparkling wines, are underrated as a palate cleanser. The bubbles and acidity of the wine and are refreshing in their own right.
The vodka might seem like a pointless addition to the drink, but it actually adds a sharp edge to the drink that cuts through the sweetness and makes it feel a bit more grown up.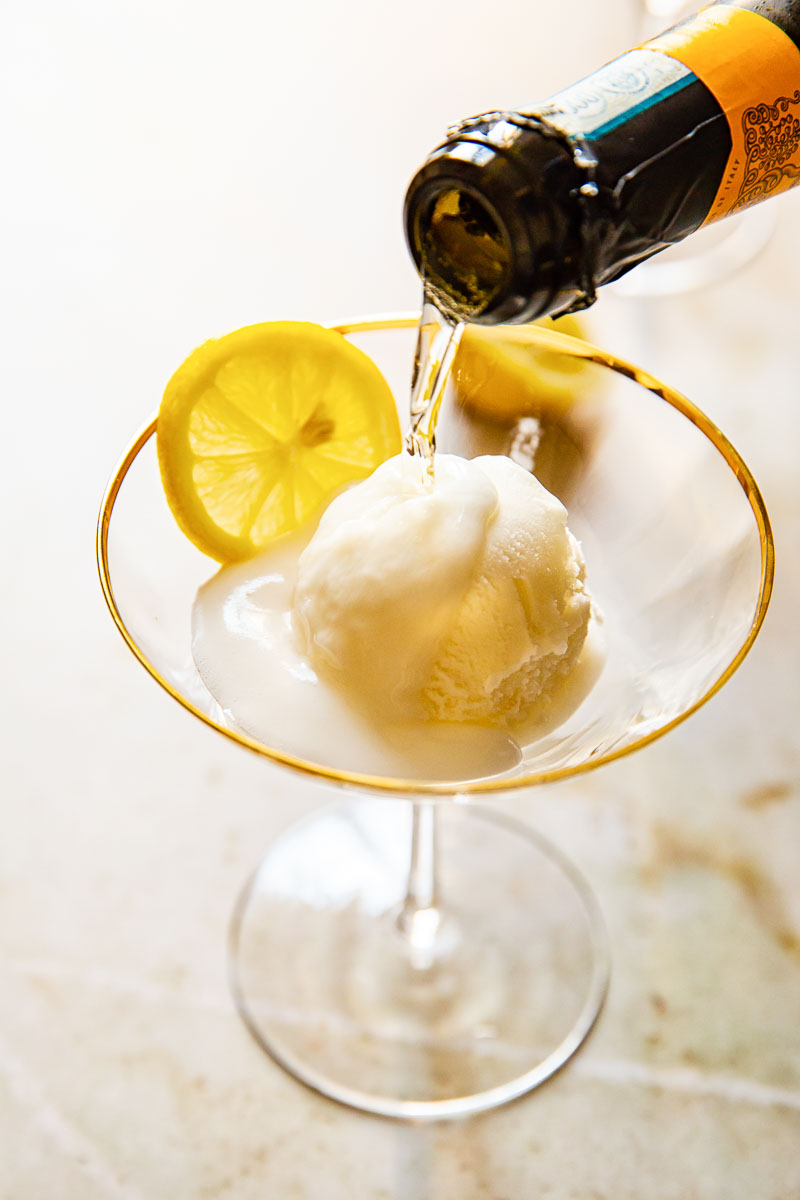 How do you make Lemon Prosecco Float?
Since we wanted to keep our warm weather cocktail delicate and refreshing, we decided to go light on vodka. So instead of adding a hefty ounce or more as some recipes suggest, we opted for just 1 tablespoon per serving.
This way the vodka still adds a nice sharpness to balance out the sweet lemon sorbet while keeping the alcohol level lower.
The method for making the drink is about as simple as can be. Simply add a scoop of lemon sorbet to the glass, add the vodka and pour the Prosecco over both. Everything will melt together into an amazingly delicious cocktial!
Often the ingredients will be blended together, but I think this loses too much visual appeal, not to mention fizz from the Prosecco. If you prefer a blended drink, combine the ingredients with a whisk in a bowl large enough to fit all servings.
As an Italian refreshment, it's pretty much expected to use Prosecco for this float. Don't say this too loud, but choose whichever sparkling wine you prefer, regardless of origin!
To keep the drink as cold as possible, place the glass in a freezer for a few minutes before serving. Chilling will avoid warming the sgroppino, while the frosted glass makes for a great look!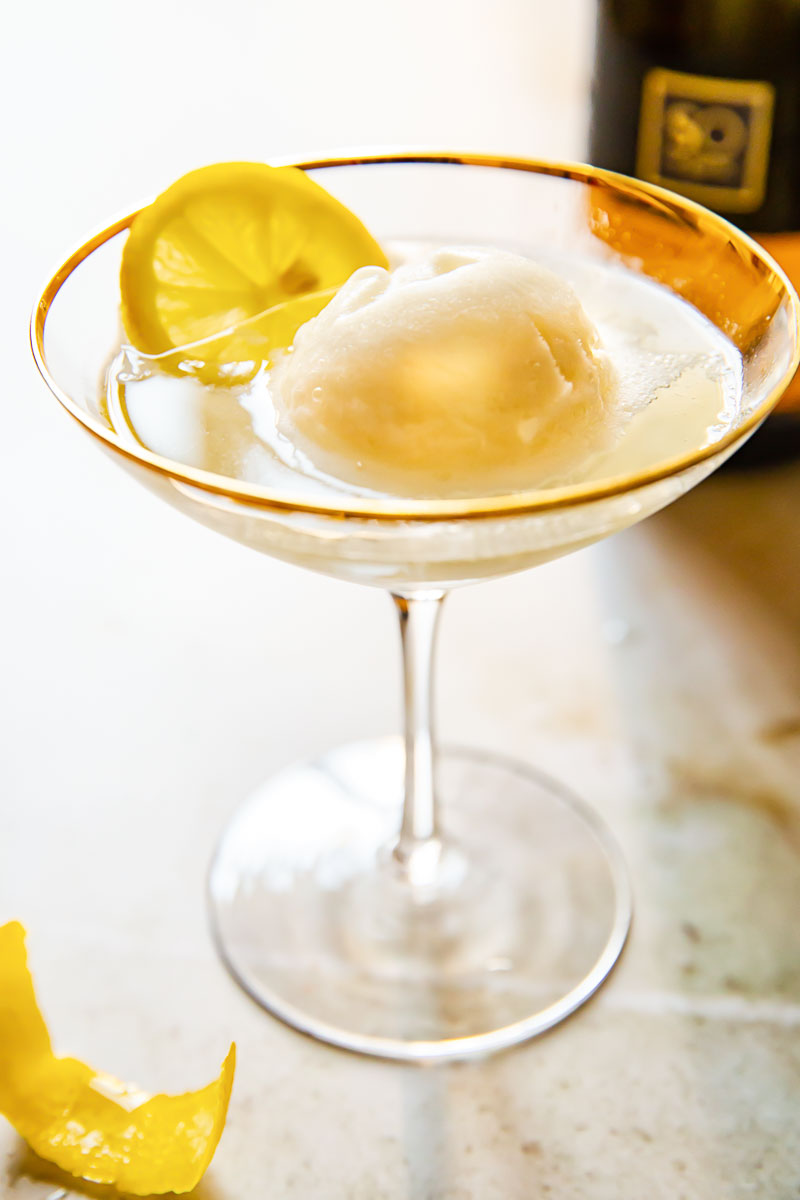 Serving suggestions
Sgroppino translated from the Venetian dialect means "to untie", so it's believed that the drink can release your stomach from knots or other discomfort. Italians are firm believers in "digestivos" after their big meals.
Traditionally it is served at the end of a meal as a palate cleanser. Given the vibrant lemon flavour that comes from lemon sorbet and bubbly Prosecco, it works a treat.
However, I can easily see myself enjoying it as a light summer aperitif or even a dessert. If you'd like something to nibble on, serve these Prosecco Floats with amaretti or little cantuccini biscuits.
I've garnished by sgroppino with a slice of lemon to match the flavour of the sorbet. But mint is another option, equally as fresh and perfect for this drink!
More summer drink recipes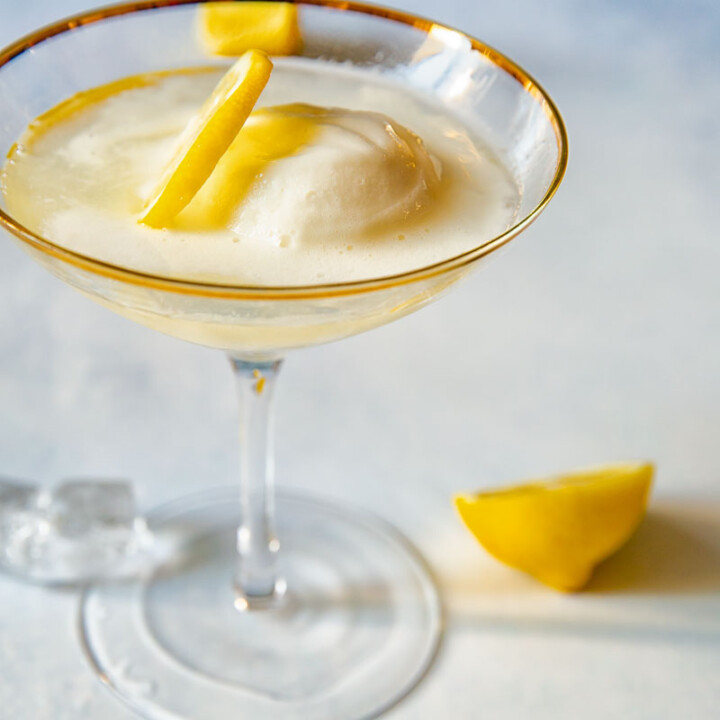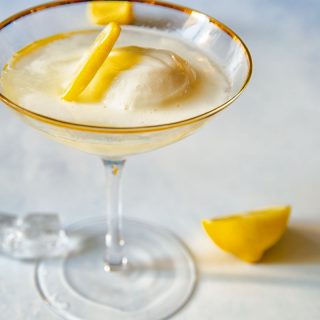 Lemon Prosecco Float Sgroppino
This Italian classic cocktail Sgroppino is absolutely delightful when served on its own or as a palate cleanser at the end of a dinner.
Ingredients
1

scoop

lemon sorbet

1

tbsp

This is an affiliate link.

vodka

125

ml

/ ½ cup prosecco

1

slice

lemon
Instructions
To a chilled coupe glass add one scoop of lemon sorbet, drizzle vodka over it. Then top with prosecco and garnish with a slice of lemon.
Notes
Sgroppino is often combined as a slushy drink. If this is more to your preference, simply whisk the ingredients in a bowl. Avoid whisking more than you need to preserve as much of the bubbles as possible.
Nutrition
Calories:
201
kcal
Carbohydrates:
24
g
Protein:
2
g
Fat:
1
g
Sodium:
65
mg
Potassium:
110
mg
Fiber:
2
g
Sugar:
17
g
Vitamin C:
4
mg
Calcium:
11
mg
Iron:
1
mg