The most delicious and festive looking this Pomegranate French 75 will wow your guests this holiday season!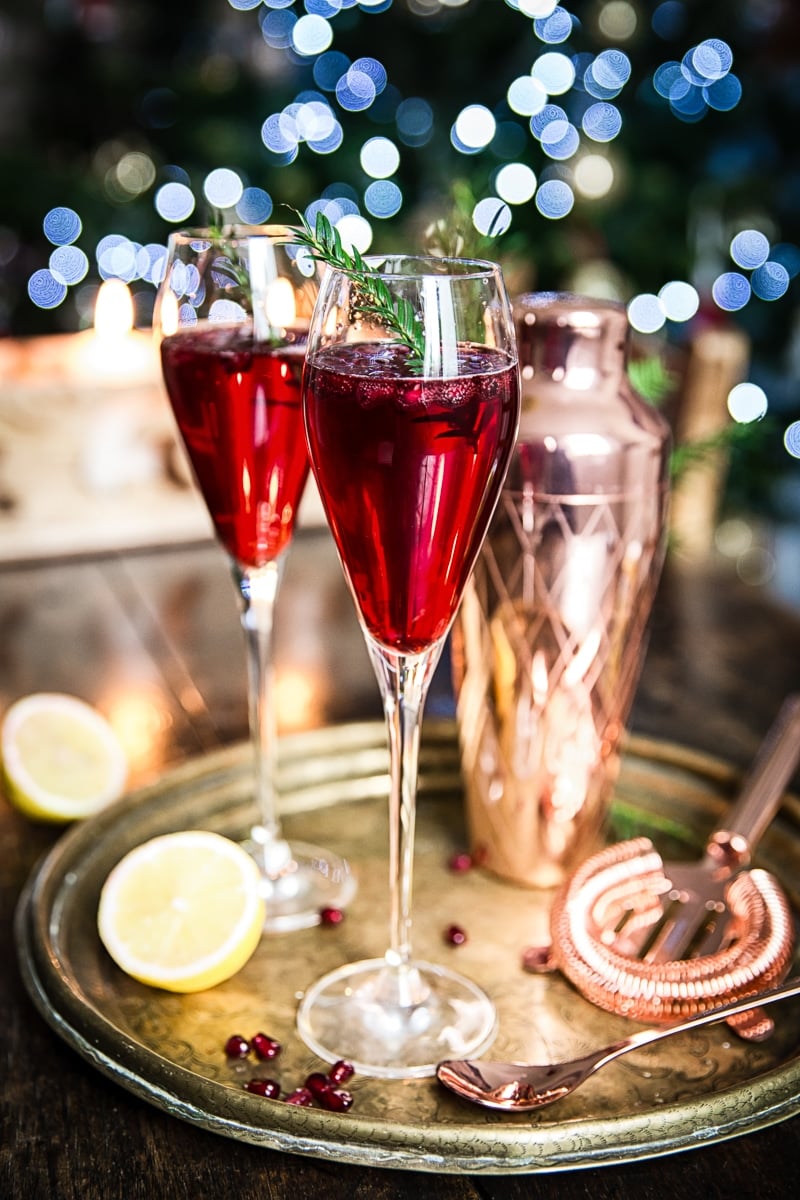 (This post was created in partnership with Splenda®. I was compensated for my work, all opinions remain my own.)
Oh Christmas season how I love thee! My house is decorated and has never looked prettier. The presents are patiently waiting to be wrapped and gifted. My fridge and pantry are heaving with all the festive goodies, and I haven't even started baking pies and cookies!
This thing is I am not sure how much I will bake this year as it's only our little family celebrating together. And I really, really don't want to come out five pounds heavier on the other side of the year. You might be surprised to know that I don't really have a sweet tooth and neither does my daugher. The boys in the family are another story!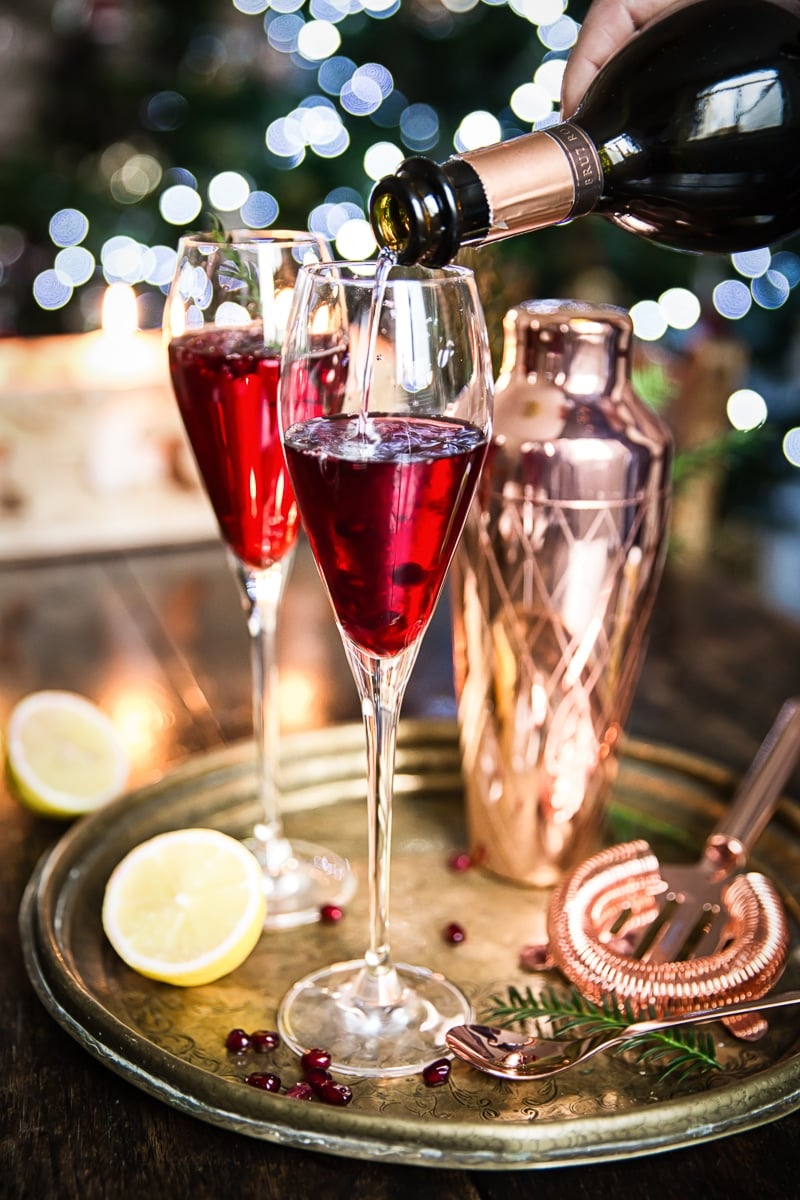 But even with the lack of a sweet tooth Christmas time is the time to indulge and it's amazing to see how quickly our habits change! I wouldn't really consider sitting down to my favourite TV show with a box of chocolates any other time of the year but I am in December and not thinking twice about it!
Not to mention all the parties we attend leading up to Christmas with all the delicious sweets and drinks. Often we don't even think about calories that come from drinks, at least I forget about them, it's only liquid! Bad habit for sure!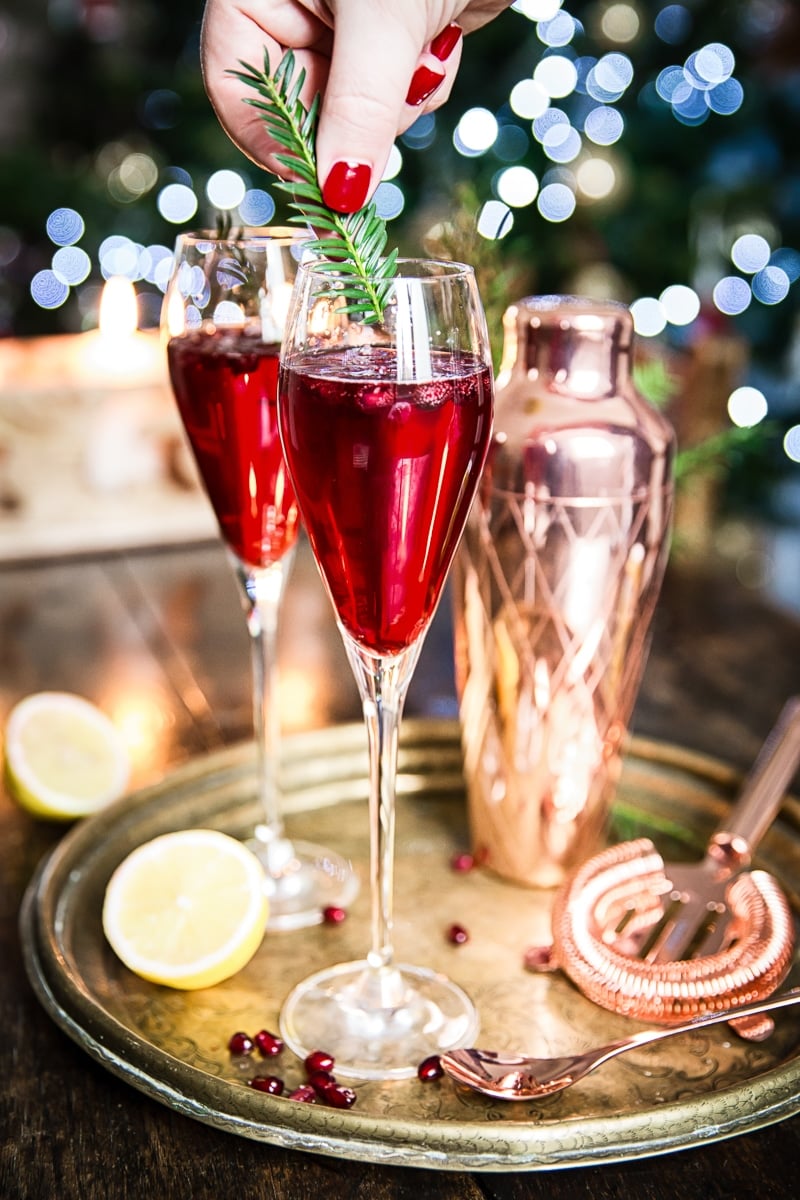 Recently I was invited to a workshop led by a nutritionist Helen Bond where we discussed our sugar consumption. I went in feeling pretty good about myself as I'd told you I don't have a sweet tooth. I drink my coffee and tea without sugar and generally don't over indulge. Whenever I bake I barely have a slice. A few sweets are tempting to me, maybe a square of dark chocolate but that's it.
The information I received was really sobering though. Even if I don't have too much sugar I realised that my kids do! An average teenager is said to consume more than 90g of sugar a day while the recommended limit is 30g. Sadly I have to admit that my darling boy is absolutely hooked on candy. I alway thought it was no big deal. He is young, active and as thin as a rail.
Not good reasons at all, especially since it's common knowledge that too much sugar in our diets cause tooth decay, boosts calorie intakes and eventually might lead to obesity and diabetes.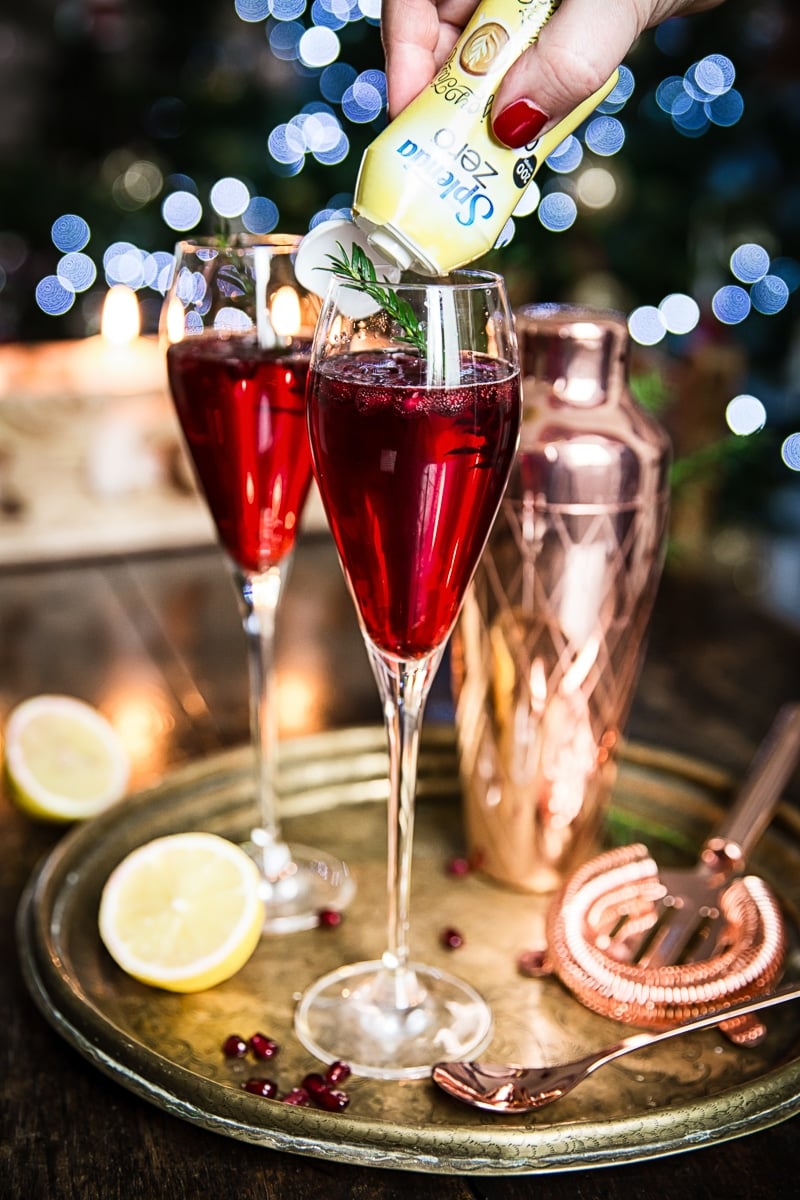 I am not one of those people who goes to the extreme and all of a sudden excludes all sugar out of my diet but I do believe that reducing it is definitely worth it!
So how do I do it? Splenda® sweetener is my personal favourite but you already know that if you've been following my blog for a while! My family has been affected by Type 1 Diabetes and Splenda® is something we've always incorporated into our diets to lower the sugar intake. It doesn't have to replace ALL sugar you eat but every little helps!
This Pomegranate French 75 was created with that idea in mind. I adapted the classic recipe by replacing simple syrup with SPLENDA ZERO™ Liquid Sweetener. It dissolves immediately and you only need one or two little squeezes! Once I made Blackberry Basil Lemonade with it and everyone absolutely loved it!
Real pomegranate juice adds a beautiful colour so fitting for the season as well as pomegranate seeds, that look like precious jewels in your drink! You can top it with champagne or prosecco. Or skip gin and top it with soda water for a delicious non-alcoholic version!
Discover more recipes on my blog using Splenda sweetener here!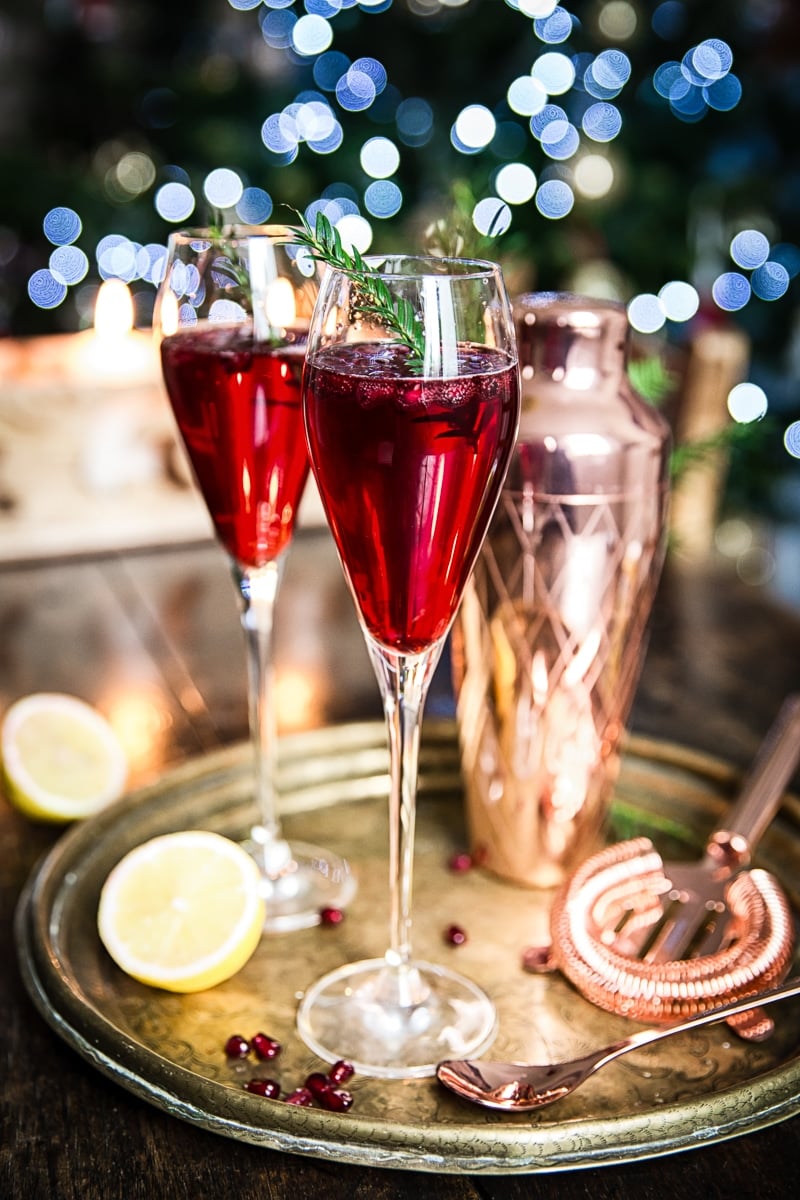 Ingredients
150

ml/ ⅓ cup pomegranate juice

40

ml

/1.5 oz gin

juice of ½ lemon

2-4

squeezes SPLENDA ZERO™ Liquid Sweetener

Champagne

Prosecco or Soda Water/Tonic Water

Pomegranate seeds

optional

2

evergreen sprigs for decorating
Instructions
In a cocktail shaker combine pomegranate juice, gin, lemon juice, SPLENDA ZERO™ Liquid Sweetener and shake with ice.

Pour in champagne flutes and top with champagne or soda water. (For non-alcoholic version omit gin and top with soda water or tonic water).

Drop a few pomegranate seeds in each glass and decorate with evergreen sprigs for a festive touch.