Watch me make a Valentine's version of this White Christmas Truffle Cake and see how easy it is!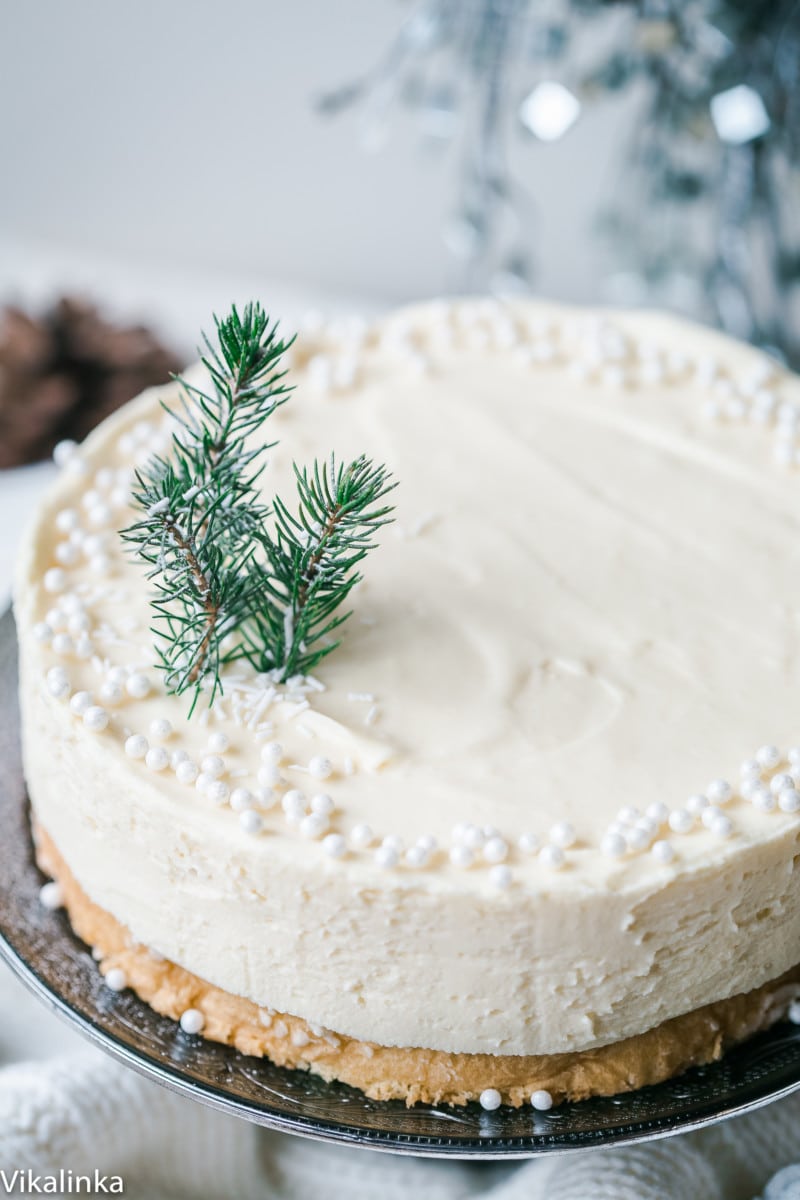 I've lived through quite a few white Christmases in my lifetime although not lately but there is one that was the most memorable: Brad's and my first Christmas as a married couple.
I had a very specific idea of what I wanted this white chocolate truffle cake to be but when I looked at it my mind immediately turned to that first Christmas because the cake looked a bit Charlie Brown. That's right I just used Charlie Brown as an adjective.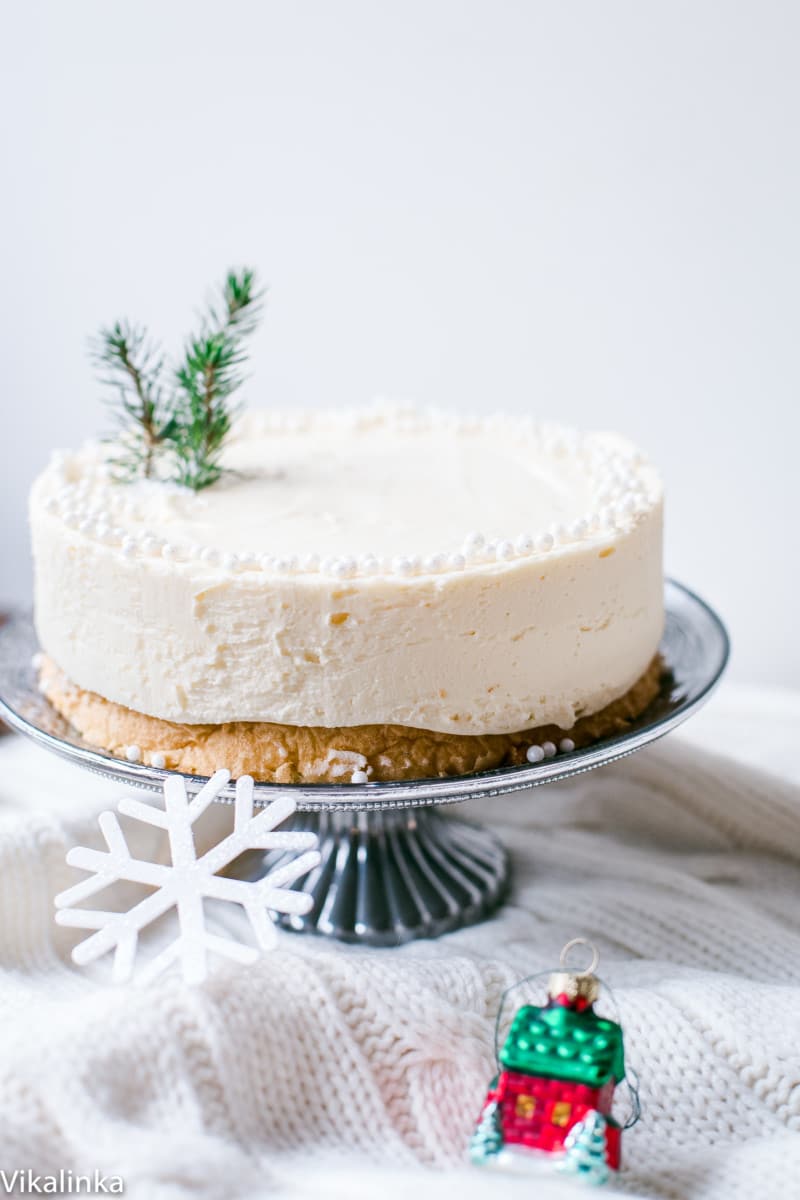 Brad and I got married when were still in college and, like all college students, we were incredibly poor and living in the States. Our barren little apartment was desperately needing a little holiday cheer, which we felt strongly could only be helped by a tree.
A trip with a saw to a nearby little forest gained us a sad little tree – somehow two feet tall and three feet wide, with scraggly branches and unmissable bare spots – which only Charlie Brown could have managed to love.
Still, it was our first tree together, and so, no matter how objectively underwhelming the tree might have been, it remains our favourite.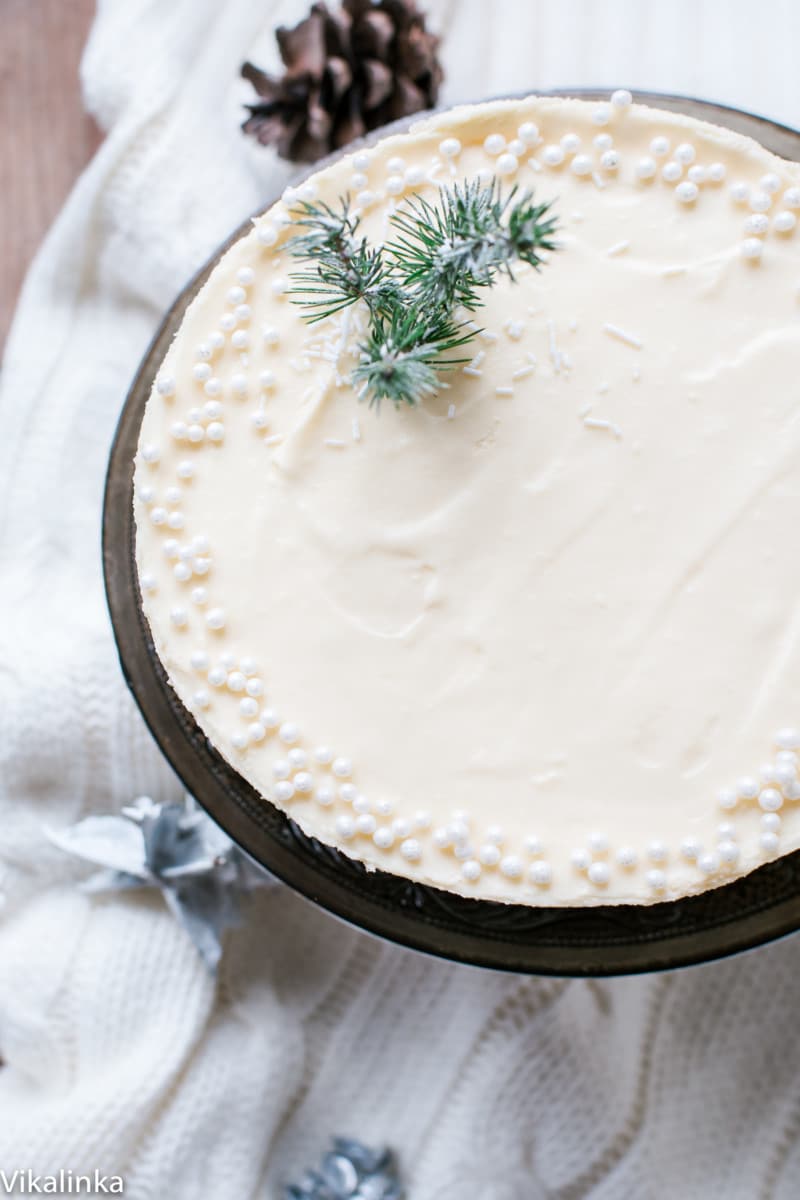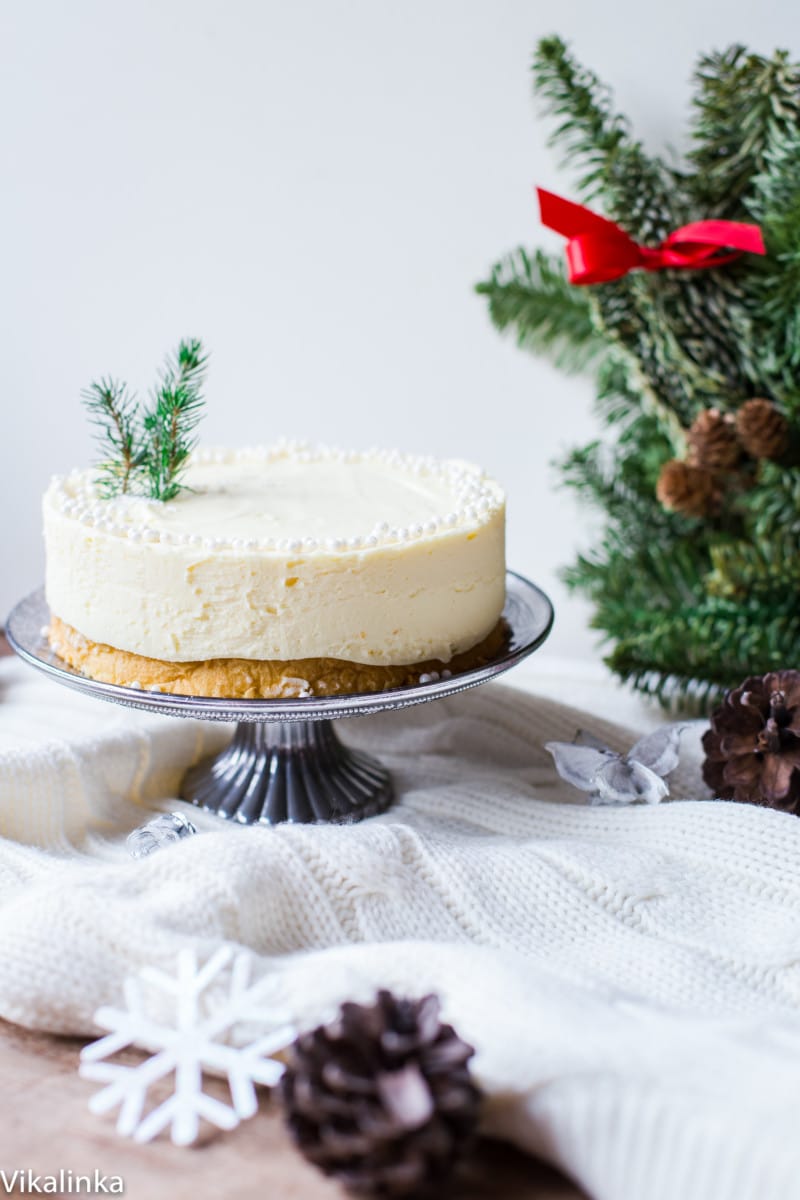 I so love our humble beginnings as a couple I created a lesson based on Charlie Brown Christmas for my English students and taught it last week.
I think they enjoyed hearing funny stories about their teacher but I am sure I was the one who enjoyed watching Charlie Brown Christmas episode the most.
The part when Linus steps into the spot light and tells everyone of  the real meaning of Christmas had me almost in tears and the grand finale when all kids fuss around the sad little tree for a minute and when they step back we see how truly gorgeous the little tree was. Isn't this what Christmas makes us all do?
Slow down, reflect on its true meaning and then begin noticing beauty in everyday things…and feel thankful we are invited to take part in them.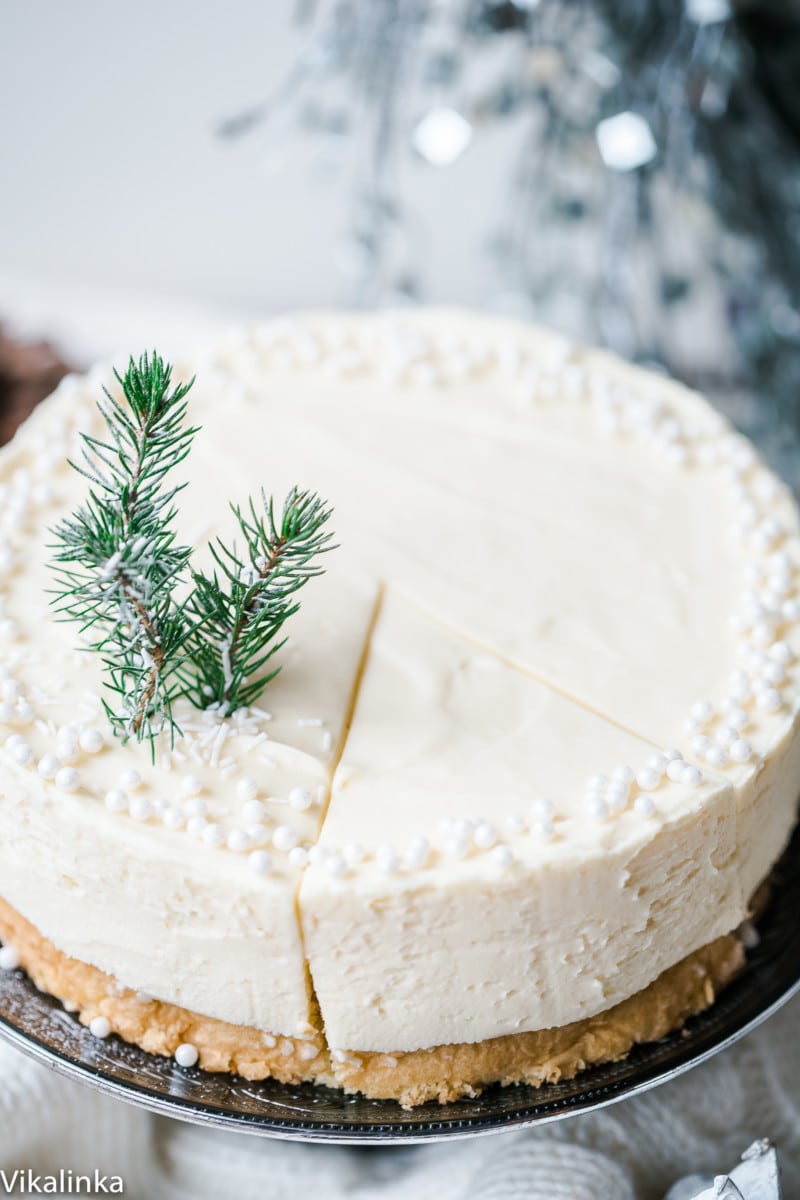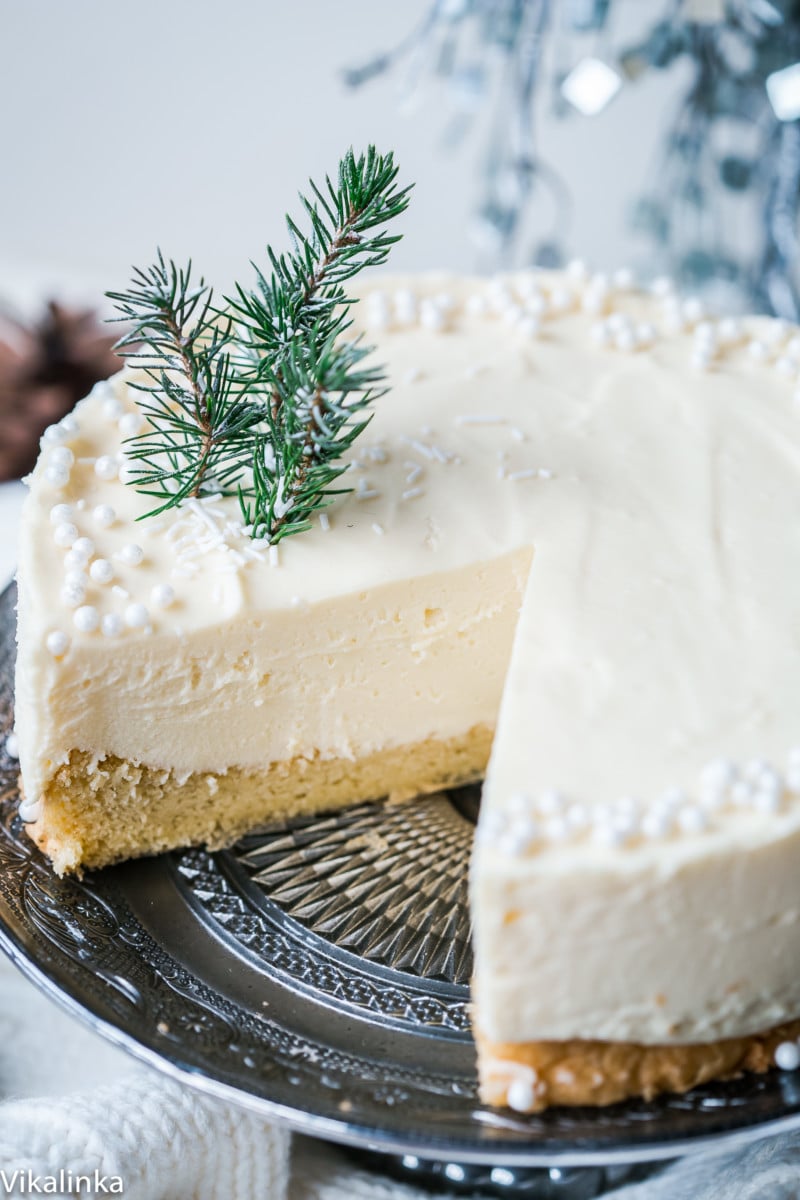 What is White Christmas Truffle Cake?
As the name suggests, this creation is part cake, part truffle, and therefore the most luxurious thing one would expect on Christmas. The cake layer has three ingredients as does the truffle topping. Simple and elegant.
This white chocolate truffle cake is perhaps the simplest cake I've ever posted on Vikalinka. It took me no longer than one hour to do…including baking.
Tips for making White Christmas Truffle Cake
I live in England and what I have found through 4 years of blogging is that dairy products differ between countries, especially mascarpone cheese. Ours comes from Italy and made with no stabilisers and is higher in fat, so for best results buy the highest quality ingredients you can afford.
Also the fat content of double cream in England is 48%, which is responsible for the firmness of the truffle layer.  What helps with making the truffle layer smooth and not grainy is mixing mascarpone in the cream and chocolate mixture right before it completely cools.
The chocolate has to be measured by weight. 12 oz equals 3 1/2 chocolate bars, avoid chocolate chips.
Please read the recipe directions and all comments before starting on your cake. Enjoy!
Update: So because I love you all and it's Christmas I actually made this cake on Instagram stories and also posted them to my Facebook page. I did use dark chocolate this time as I wanted to try a variation on it, but you can still easily see the consistency of the truffle layer at different stages. And if you are a dark chocolate lover, you can see the recipe for Chocolate Truffle Cake here.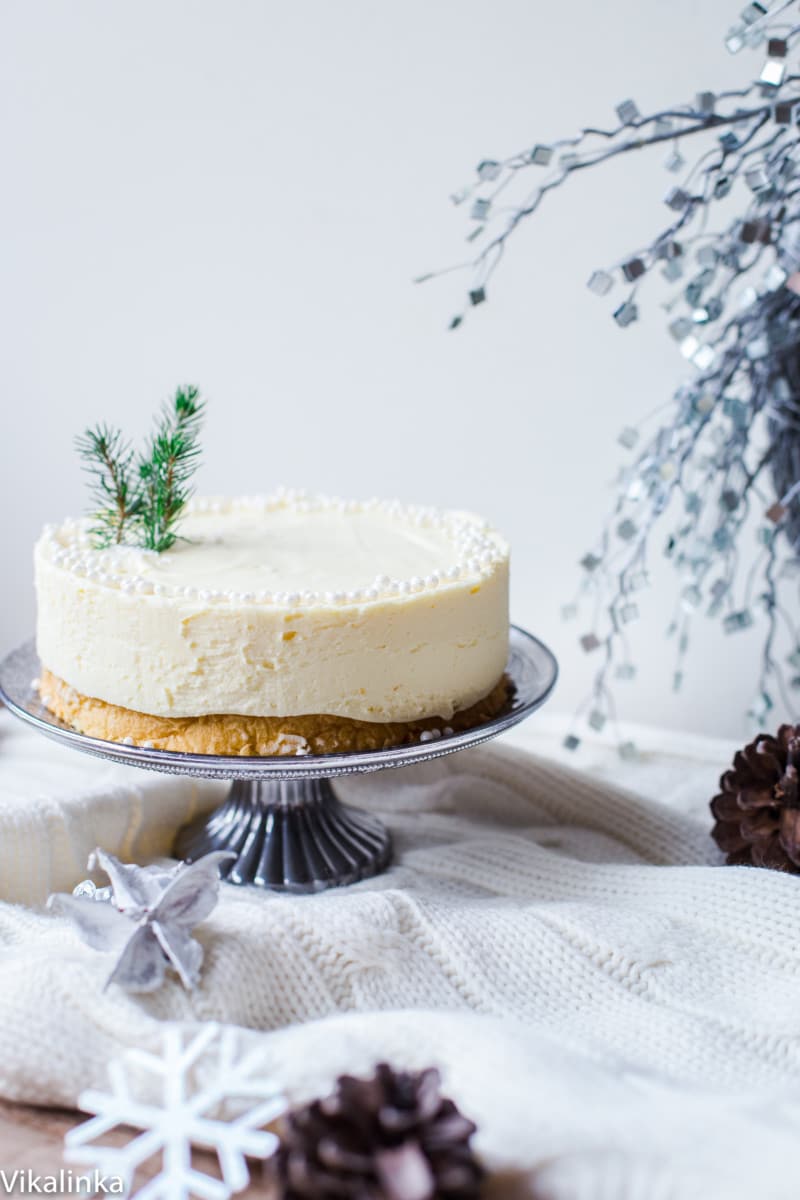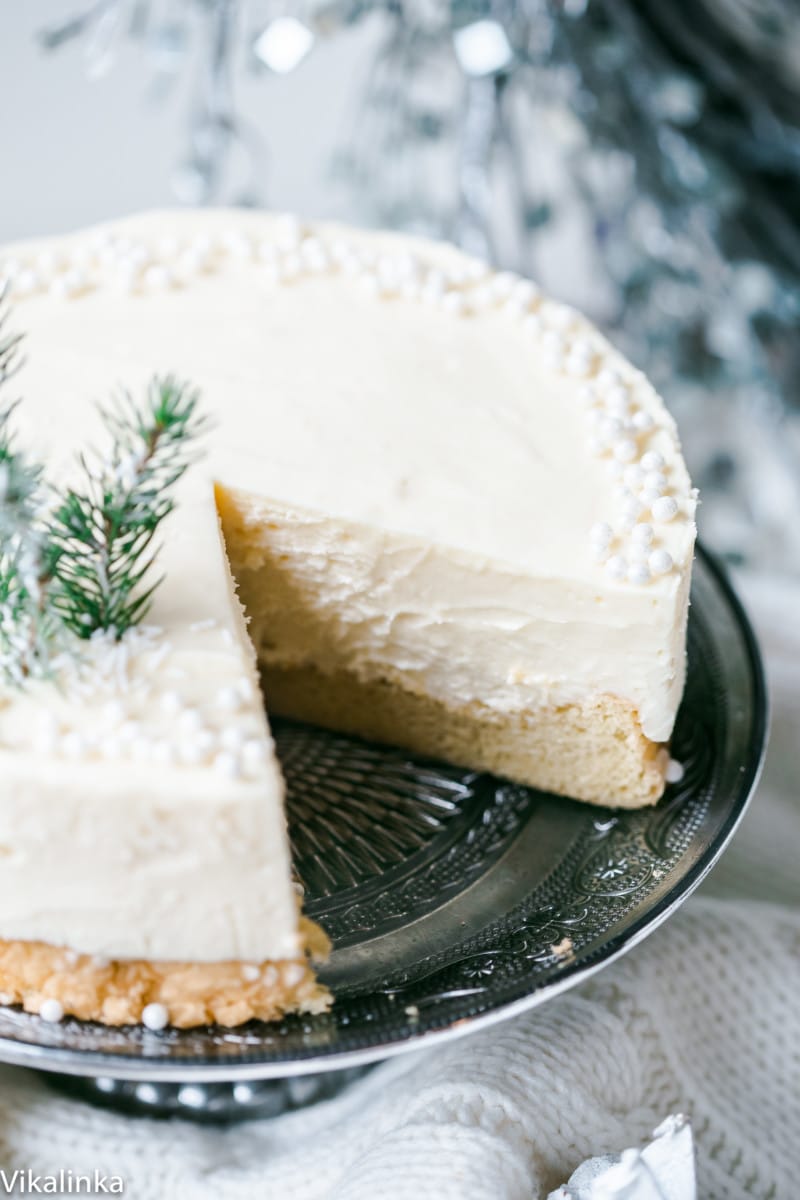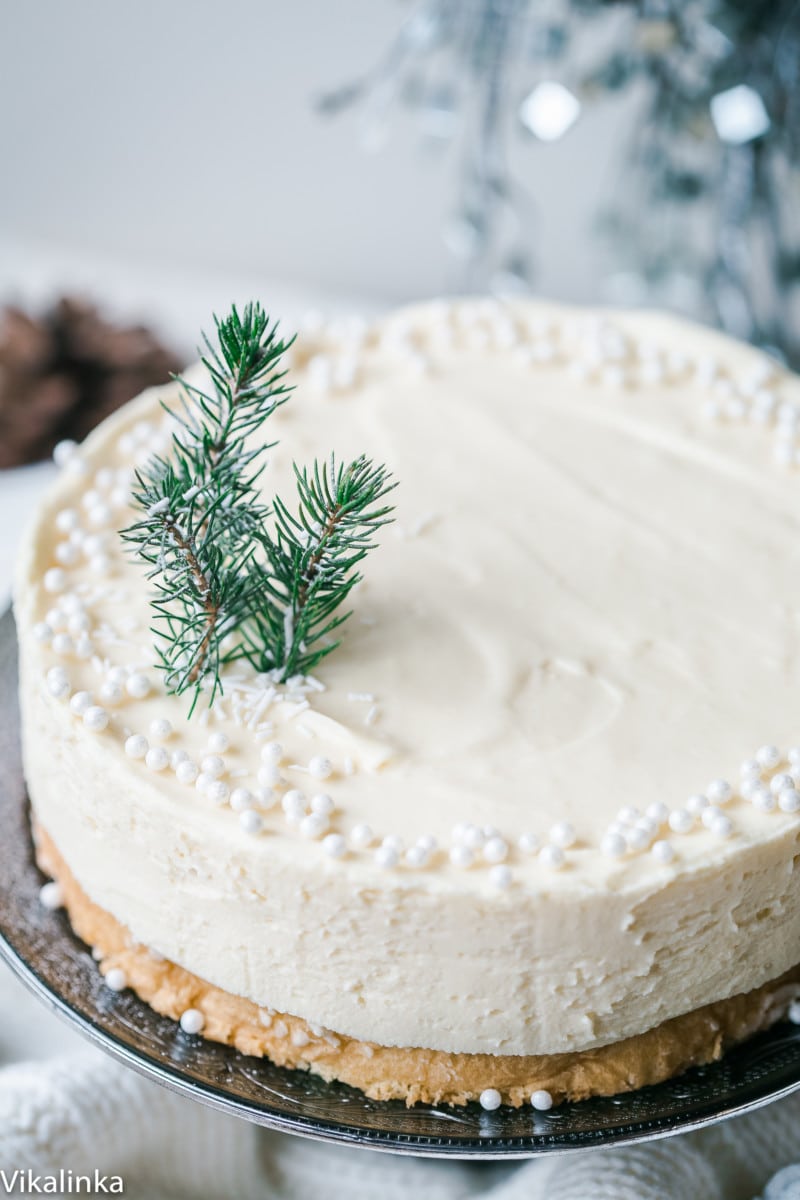 Ingredients
For the cake layer
3

eggs

1/3

cup/65 g sugar

1/3

cup/45 g flour

1

tsp

vanilla extract
For the truffle topping
1 1/4

cups/ 300 g double cream/heavy cream

I used 48% fat double cream

12

oz/350 g white chocolate

chopped, not chocolate chips (measured by weight)

9

oz/250 g mascarpone or cream cheese

full fat only
Instructions
For the cake layer
Preheat the oven to 350F/180C. Butter and dust with flour an 8"/20 cm round springform pan.

Beat room temperature eggs, vanilla and sugar in a medium bowl for about 3-5 minutes with an electric mixer until white, foamy and triple in volume.

Fold sifted flour in 3 additions with a spatula, be careful not to deflate the cake batter. If after the addition of the flour the volume goes down significantly, the cake will not rise properly.

Bake in the preheated oven for 15-17 minutes until a cake tester comes out clean. The baked sponge should have risen to at least double the height of the unbaked batter. Cool on a wire rack.
For the truffle topping
Bring the cream in a saucepan to a boil. Add chopped white chocolate and stir with a whisk until the chocolate in melted and completely incorporated into the cream, As soon as it's done take off the heat and let the mixture come to a room temperature.

Add mascarpone and whip with a hand mixer until smooth. If using cream cheese instead of mascarpone, whip the cheese until light and fluffy before adding cream and chocolate mixture and blending the ingredients together. Do not pre-whip mascarpone or it might separate from over-beating. Mix mascarpone and the cream/chocolate mixture together with a hand blender until combined, approximately 2 minutes. (The consistency of the truffle layer should be similar to thick sour cream.)

Put the sponge layer back in the springform.

Pour the truffle mixture on top of the cake in the springform pan and chill in the refrigerator for at least for 2 hours or better overnight.

Run a knife along the sides of the cake to release it from the pan, then carefully unmold it and move to a cake stand.