Christmas with homemade Baileys Truffles will always be a touch sweeter! Grab the easy recipe now!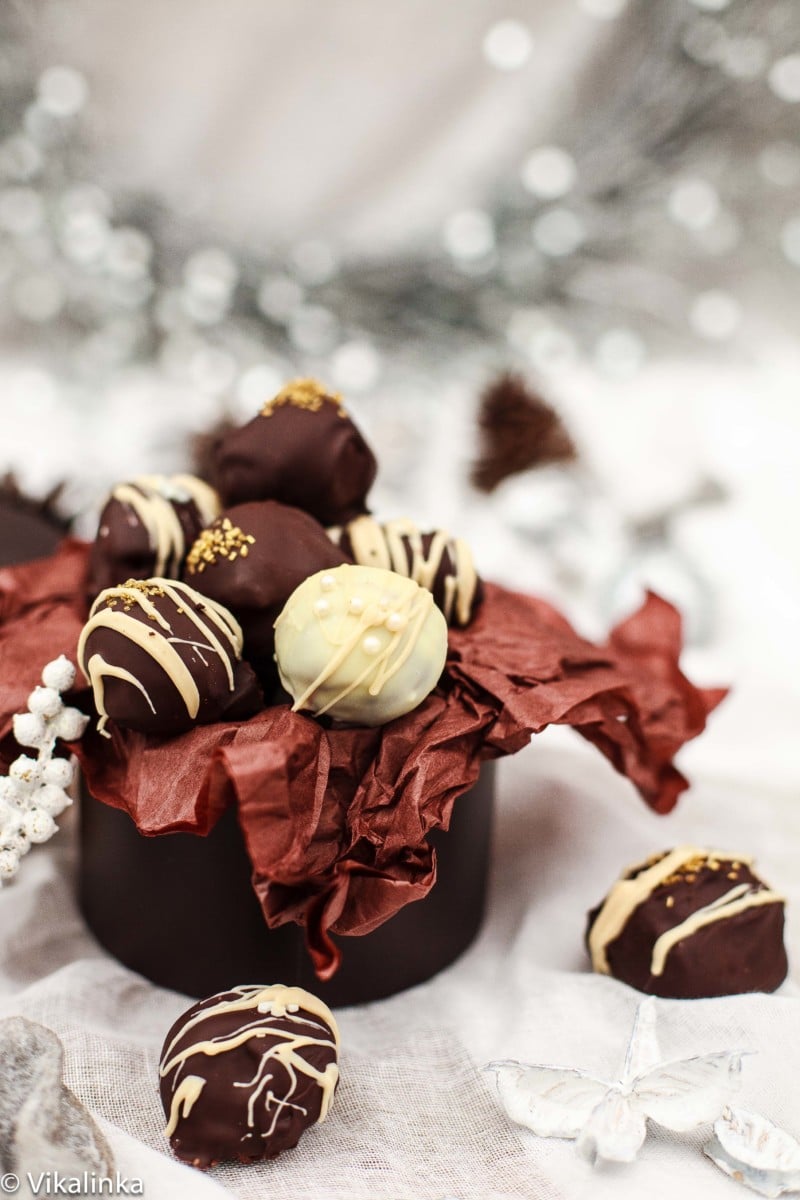 Christmas is a time to indulge in decadent treats that are usually off limits the rest of the year. Unfortunately for me, my expensive taste doesn't fit within a reasonable budget.
How do I survive without Costco in England? I make my own truffles.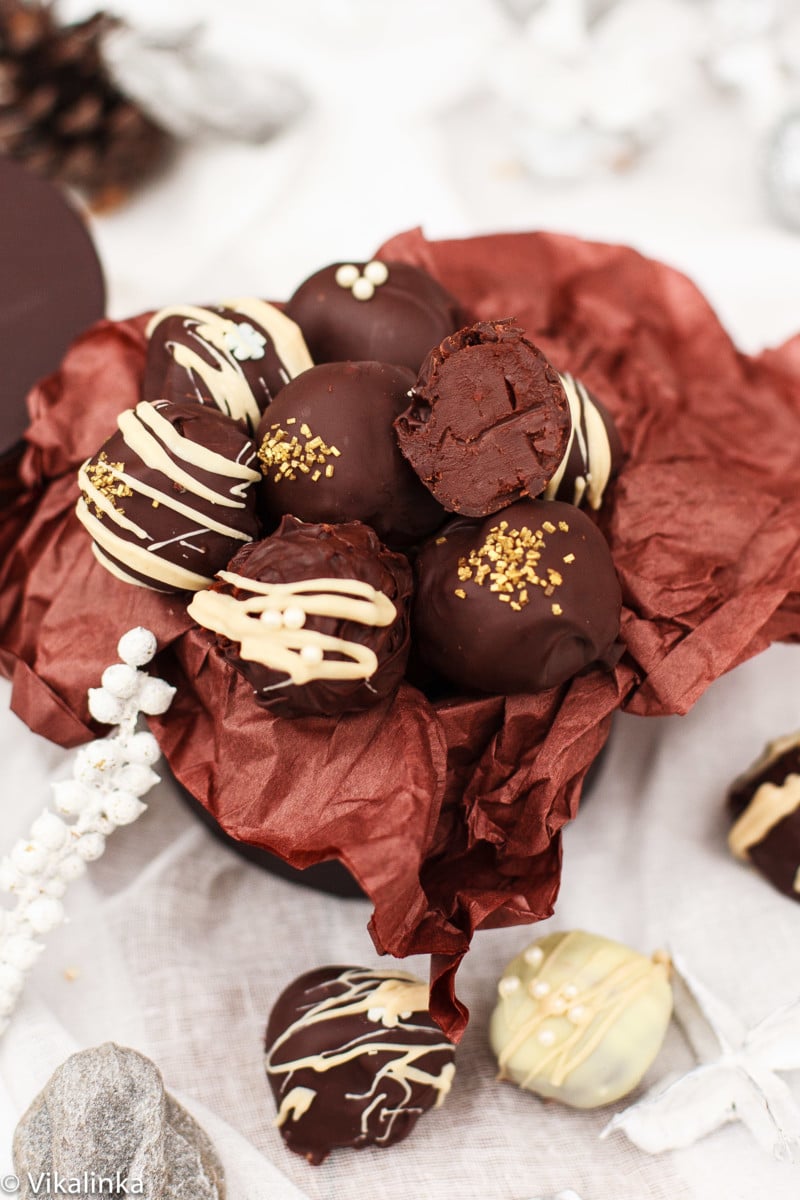 Why do I make homemade Baileys Truffles?
If you do the same, you end up with delicious truffles that are a fraction of the price of store bought brands.
Homemade Baileys truffles are infinitely more delicious with the added bonus of having your arms covered in chocolate up to your elbows.
No exaggeration. It's great fun. Do it in the evening with a Christmas movie playing in the background and you won't feel like you are stuck in the kitchen.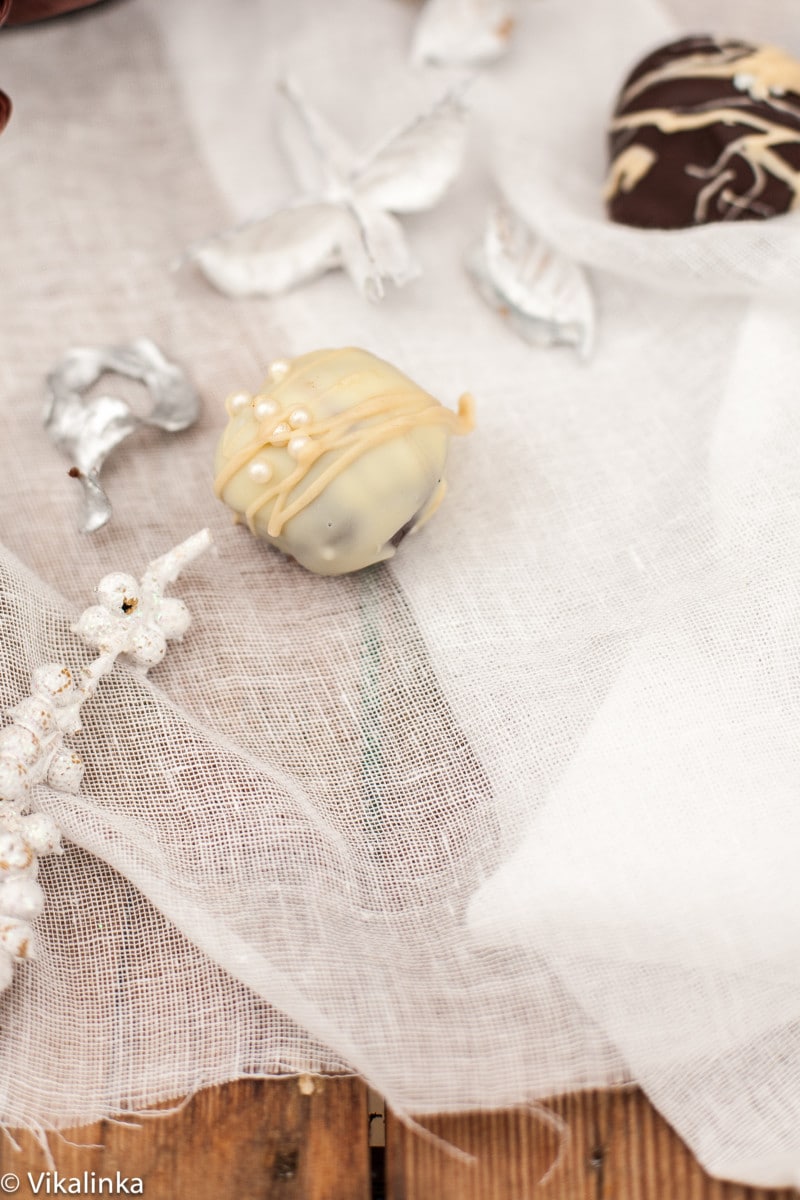 As much as truffles are fun to make they are even more fun to decorate! Involve your children and turn it into a great family activity.
This recipe makes enough truffles to give some away as homemade Christmas gifts. Who wouldn't love a box of decadent sweets in their stocking!!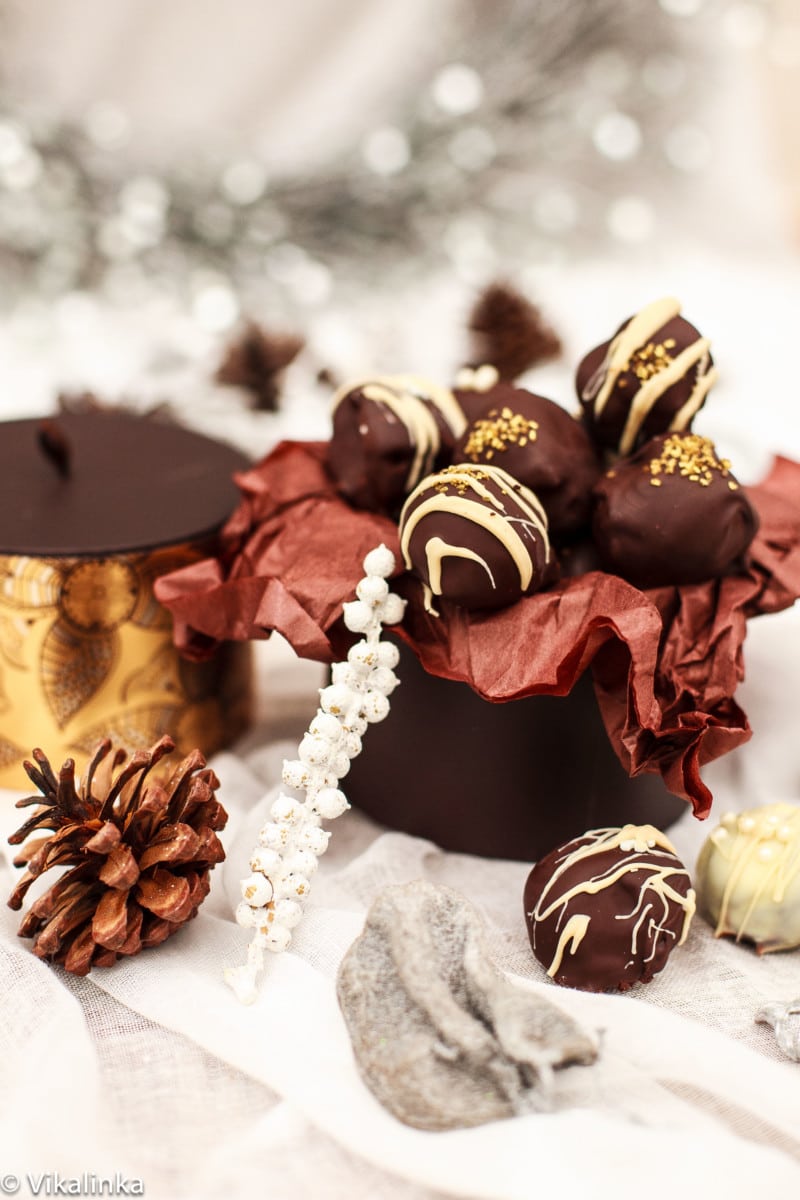 This recipe is easily adaptable to any flavour. I made mine with Irish Cream but you can use any liqueur you like or leave it out, you truffles won't suffer one little bit.
If you are a white chocolate lover check out this recipe for White Chocolate and Coconut Truffles.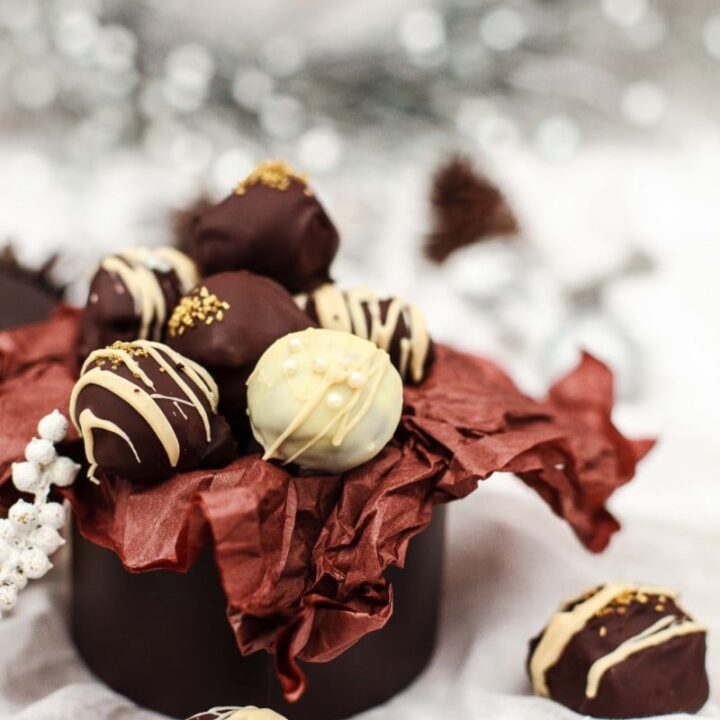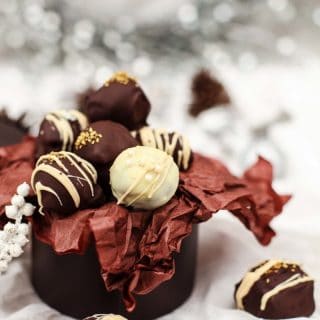 Baileys Truffles
Christmas with homemade Baileys Truffles will always be a touch sweeter! Grab the easy recipe now!
Ingredients
Dark Chocolate

chopped- 270 g/ 1 ⅓ cup minimum 66% cocoa

Unsalted Butter- 150 g/ ⅔ cup

Double Cream/ Whipping Cream- 150 ml/ ⅔ cup

Irish cream liqueur

such as Baileys- 100 ml/ ½ cup
For the coating
Dark Chocolate or half dark and half white chocolate-250 gr

Sprinkles

sugar beads, coloured sugar for decorating
Instructions
Put the chocolate and butter into a heatproof bowl set over a pot of simmering water and melt them both, slowly.

When the mixture is smooth, take the bowl off the heat and whisk in the double cream and Baileys.

Put a plastic wrap over the bowl and put it in the fridge, leave there for 2 hours or longer.

Melt your chocolate for the dip the same way you melted the mixture for the truffles in a double boiler.

When ready, use a round spoon or a melon baller to scoop out the truffles. Don't worry if they are not perfectly round like store bought. The real truffles aren't!

Dip each truffle into the melted chocolate and take it out with a fork so the excess chocolate will drip off and put on parchment paper, sprinkle with coloured sugar or anything else you like to decorate. You can also drizzle contrasting colour of chocolate.

Leave truffles in a cold place to set.