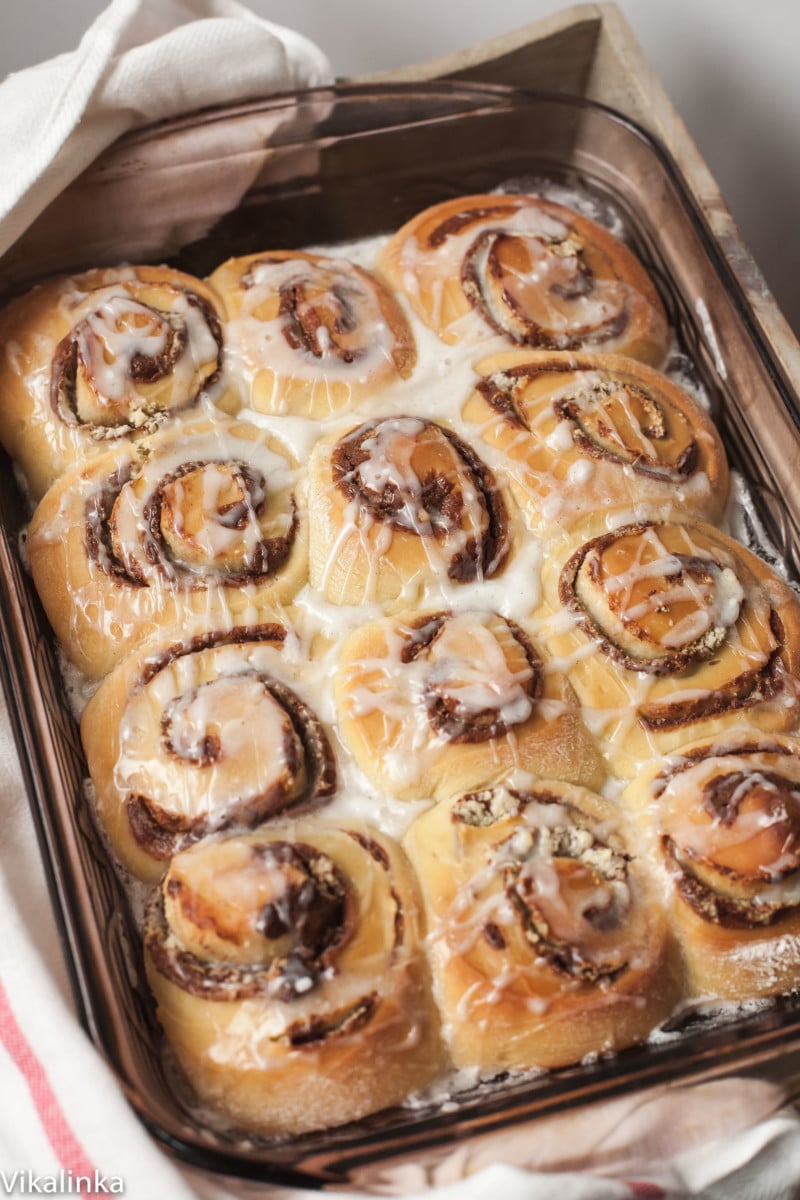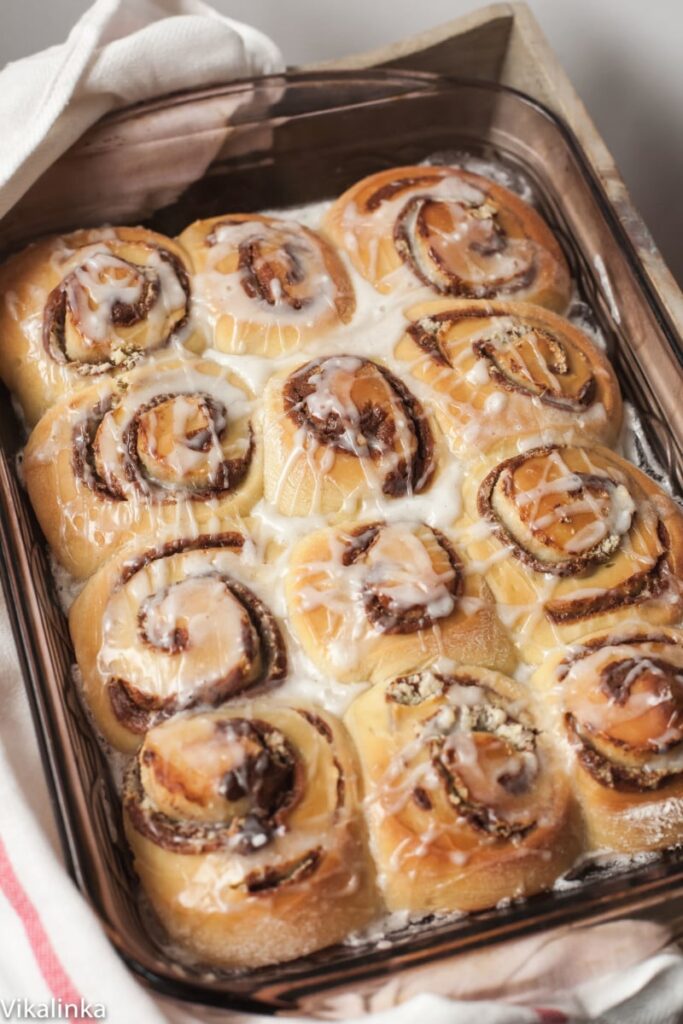 I have zero business baking today. None whatsoever. I have a big test coming up on Friday and I still have loads of work to do. But…look at those rolls…they are everything that is simple, uncontrived and true.
In other words, opposite to what my life is right now. I needed them to feel like I can create beautiful things. I needed that burst of confidence.
So I mixed up the dough close to midnight last night and went to sleep a wee bit happier.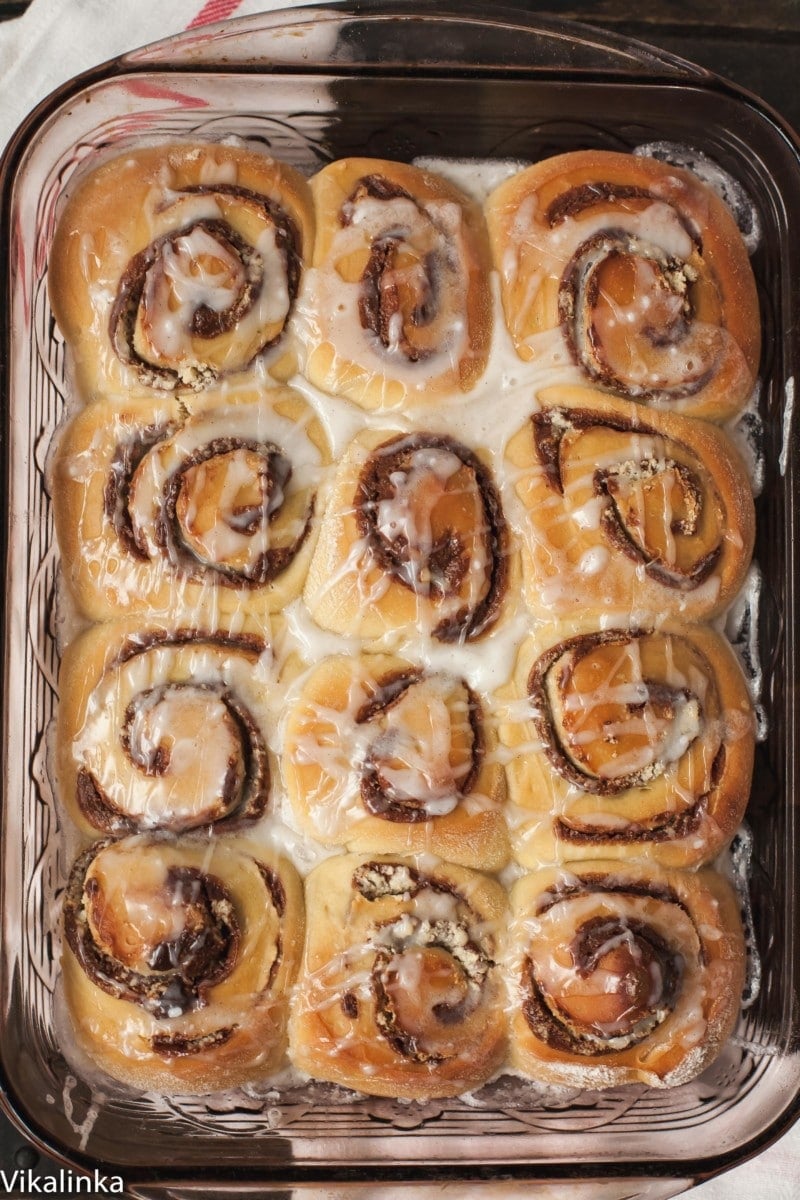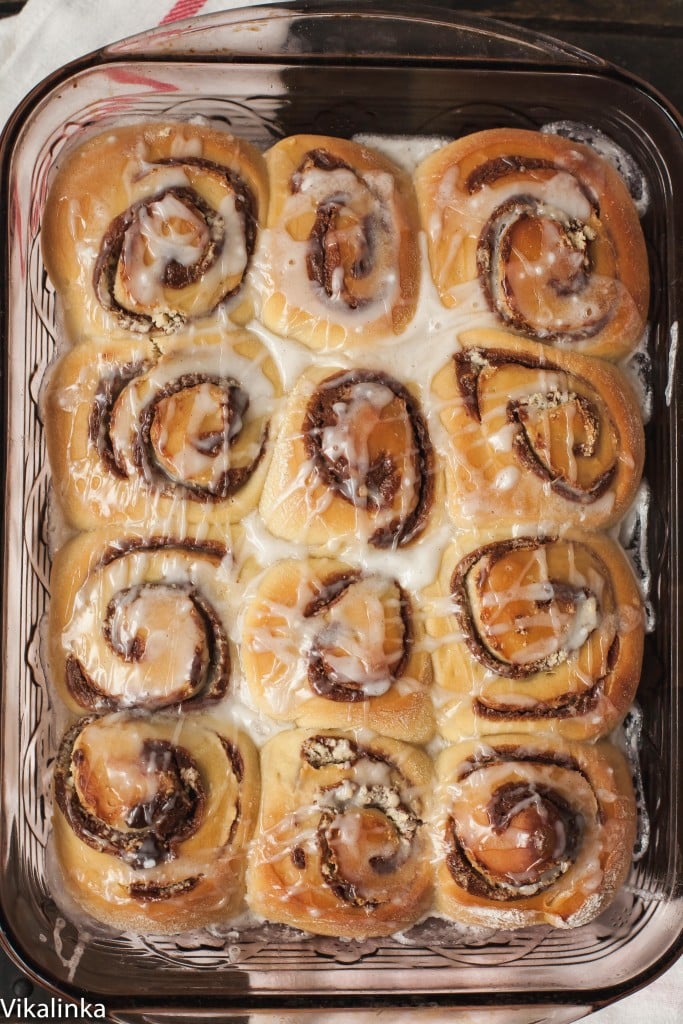 These rolls are quite special. I borrowed the dough recipe from Taste of Home but the filling came to me in a dream…okay it was more of a daydream. The one where almond croissants appear often.
I crave them any time of the day. I will happily trade any meal for a cup of coffee and a croissant that explodes into thousands of flakes as soon as you bite into it only to reveal a creamy almond filling.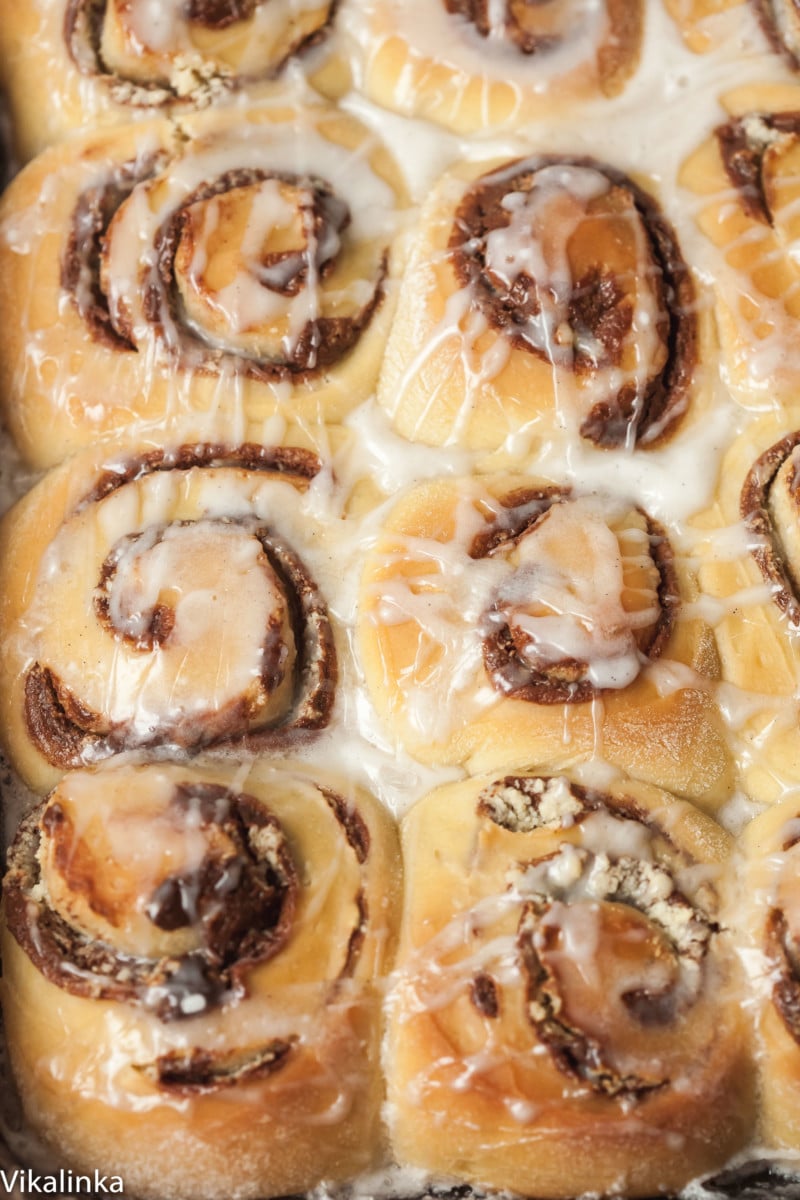 With that thought in mind I knew what I wanted inside my rolls. Almonds and chocolate or to be more exact homemade almond nutella I made recently and still had exactly half a cup left.
Don't worry you don't have to go all frontier woman and make everything from scratch. A store-bought Nutella will do just fine but to get that intense almond flavour you have to make your own.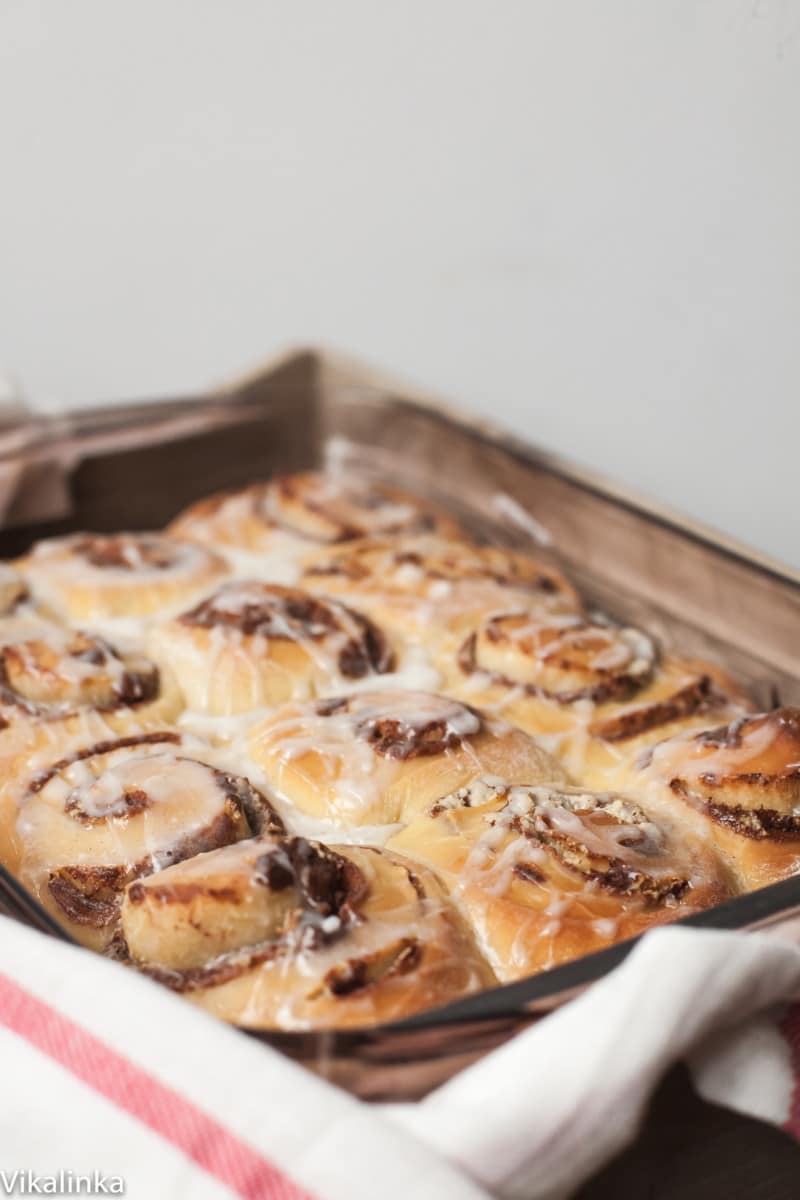 I am not the one for super sweet sauces and glazes but this Vanilla Bean and Almond glaze is necessary!!!
So these rolls are overnight, no-knead, pillowy soft bits of heaven. What are you waiting for? Go make them.
If you love this recipe but don't want to weight overnight, try my Quick Puff Pastry Cinnamon Rolls!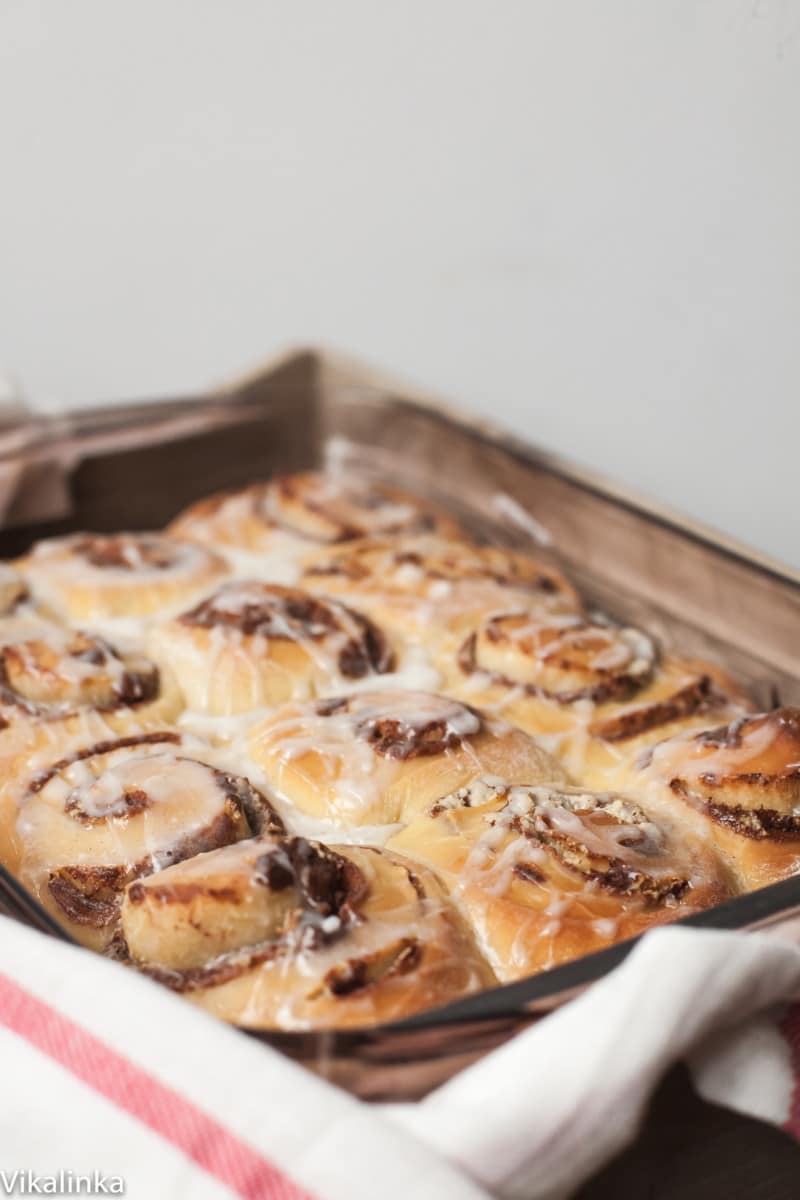 Ingredients
For the dough
2

packages

1/4 ounce each active dry yeast

1-1/2

cups

warm water

110° to 115°

2

eggs

1/2

cup

butter

softened

1/2

cup

sugar

2

teaspoons

salt

5-3/4

cups

all-purpose flour
For the filling
1/2

cup

Nutella

divided

1/2

cup

Ground Almonds

divided
For the glaze
3/4

cup

icing sugar

4

tsp

whole milk or half and half

1

tsp

almond extract

1

vanilla bean

seeds of
Instructions
In a small bowl dissolve both packages of yeast in warm water. Let it sit for a couple of minutes.

In a large bowl combine egg, butter, sugar, salt, yeasted water and 3 cups of flour. Mix until well combined.

Add the rest of the flour to make very soft dough. Mix quickly but do not knead. The dough will be sticky.

Cover with plastic wrap and leave overnight in the fridge. (My house is cold so I left mine out on the counter.)

In the morning turn out the dough on a well-floured surface and divide into two, roll into balls. Cover one ball with a tea towel to prevent drying out while you working on the other one.

With a rolling pin roll the dough into a rectangle 18X12", spread with 1/4 cup of Nutella leaving 1/2" border and sprinkle with 1/4 cup of ground almonds.

Roll tightly starting from the long side. Pinch seam to seal and place on a cutting board seam side down. Slice into 12 pieces and arrange them on a well-oiled 13X9 baking pan.

Cover with a tea towel and let it rise for 1 hour in a warm place.

Repeat the same process with the remaining dough.

Bake in the preheated oven at 375 F/ 190C for 25 minutes.

While the rolls are baking prepare the glaze. Split a vanilla bean lengthwise with a sharp knife and scrape out vanilla seeds.

In a small bowl mix icing sugar with milk, almond extract and vanilla bean seeds.

Drizzle over warm out of the oven rolls.