Have you ever made deliciously chewy butterscotch cookies? Better yet have you ever made cookies your slow cooker? Well…now you can! My slow cooker butterscotch cookie is one giant hunk of joy!
Slow cookers make cooking so easy! We have many more slow cooker recipes for you to try!
As my kids get older it becomes so much harder to keep them full! But I do love trying, and to have tasty treats waiting for them when they get back from school.
This butterscotch cooking has the chocolate and toffee flavours kids crave. It's filling too, which means they are guaranteed to be happy and satisfied!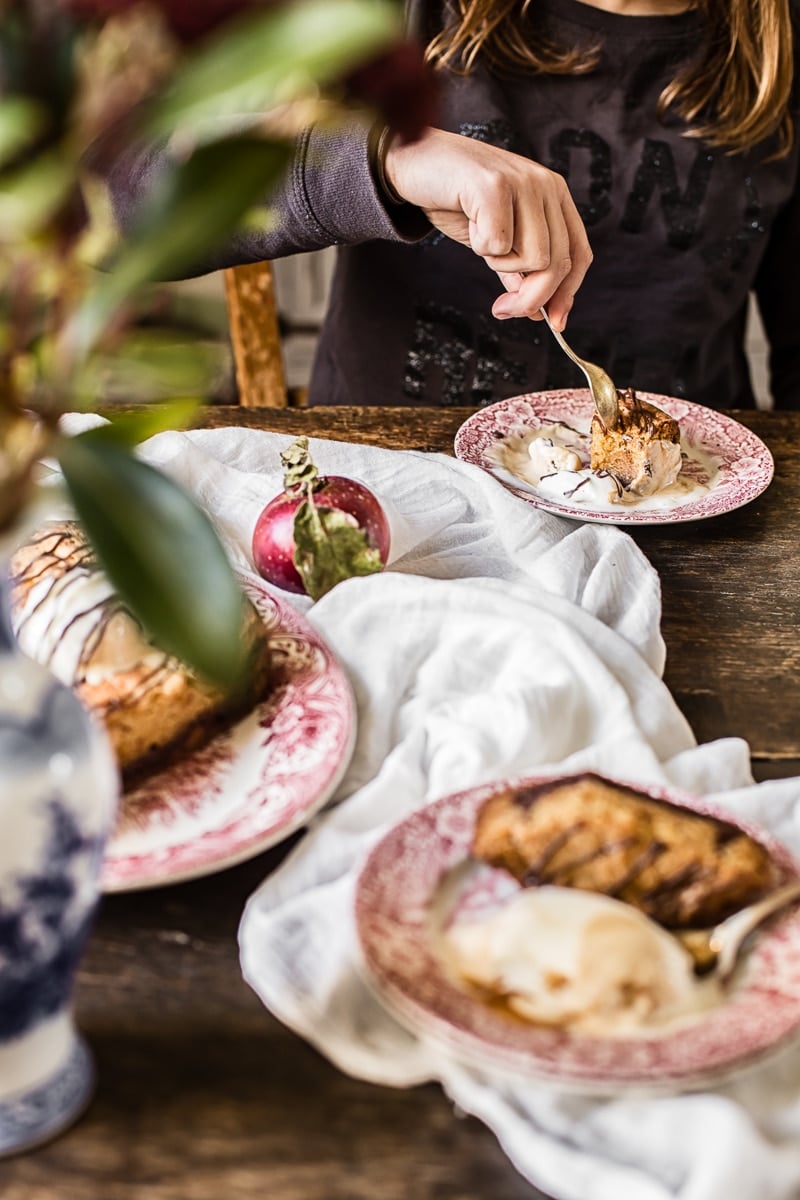 This cookie is just so good when it is warm and fresh from the slow cooker. The inside is soft and gooey, just like a freshly made cookie should be!
If your kids are anything like mine, this butterscotch cookie will be gone in a flash!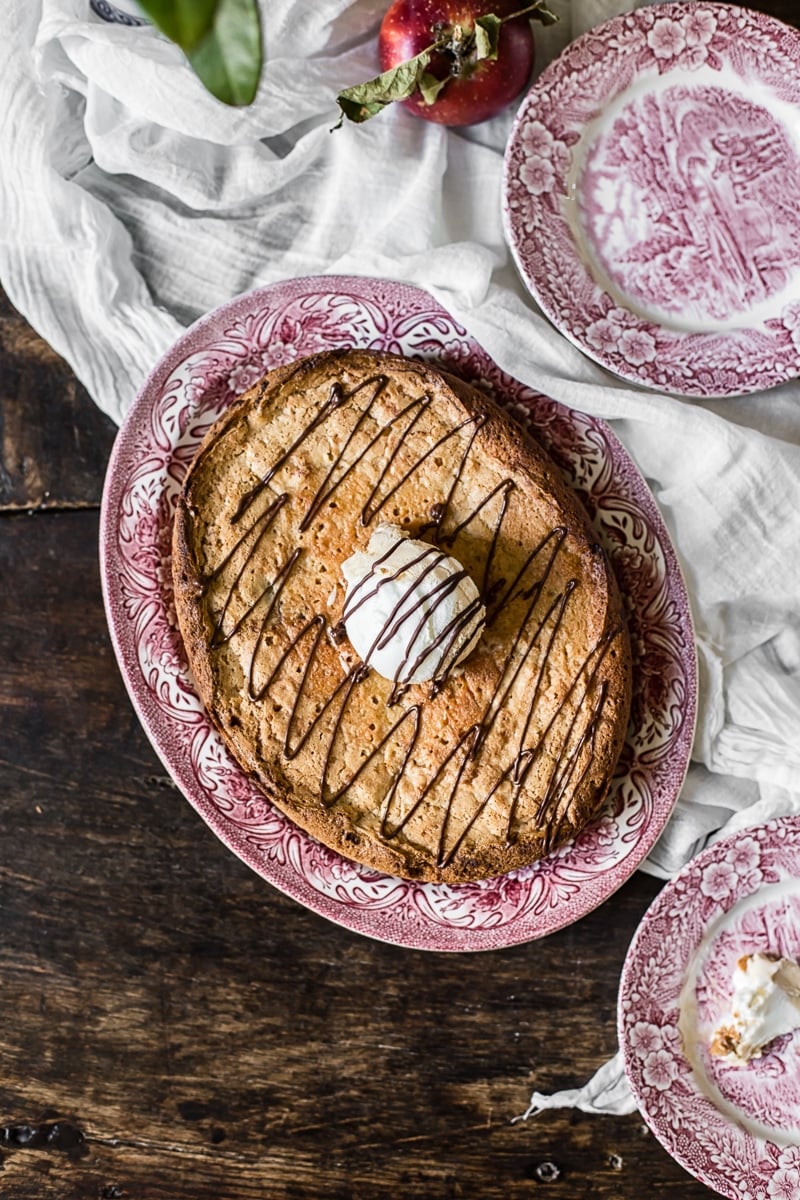 Slow cooker baking
When you spend as much time in the kitchen as I do, you'll want a few recipes that are low effort. That's why I'm always on the lookout for brilliant shortcuts like this one! Equipment like slow cookers are there to make our kitchen lives easier, and that's exactly what happens here.
I love food made in a slow cooker, but I never really associate it with desserts. Instead I tend to think of hearty meals made in the morning and simmering away all day.
So I decided to try out my slow cooker but in a way I've never done before. I've made soups and stews and even pulled lamb taco filling in my slow cooker but I have never made a dessert.
It turns out that slow cookers are great for baking. They heat up very evenly and it keeps your oven free for other use.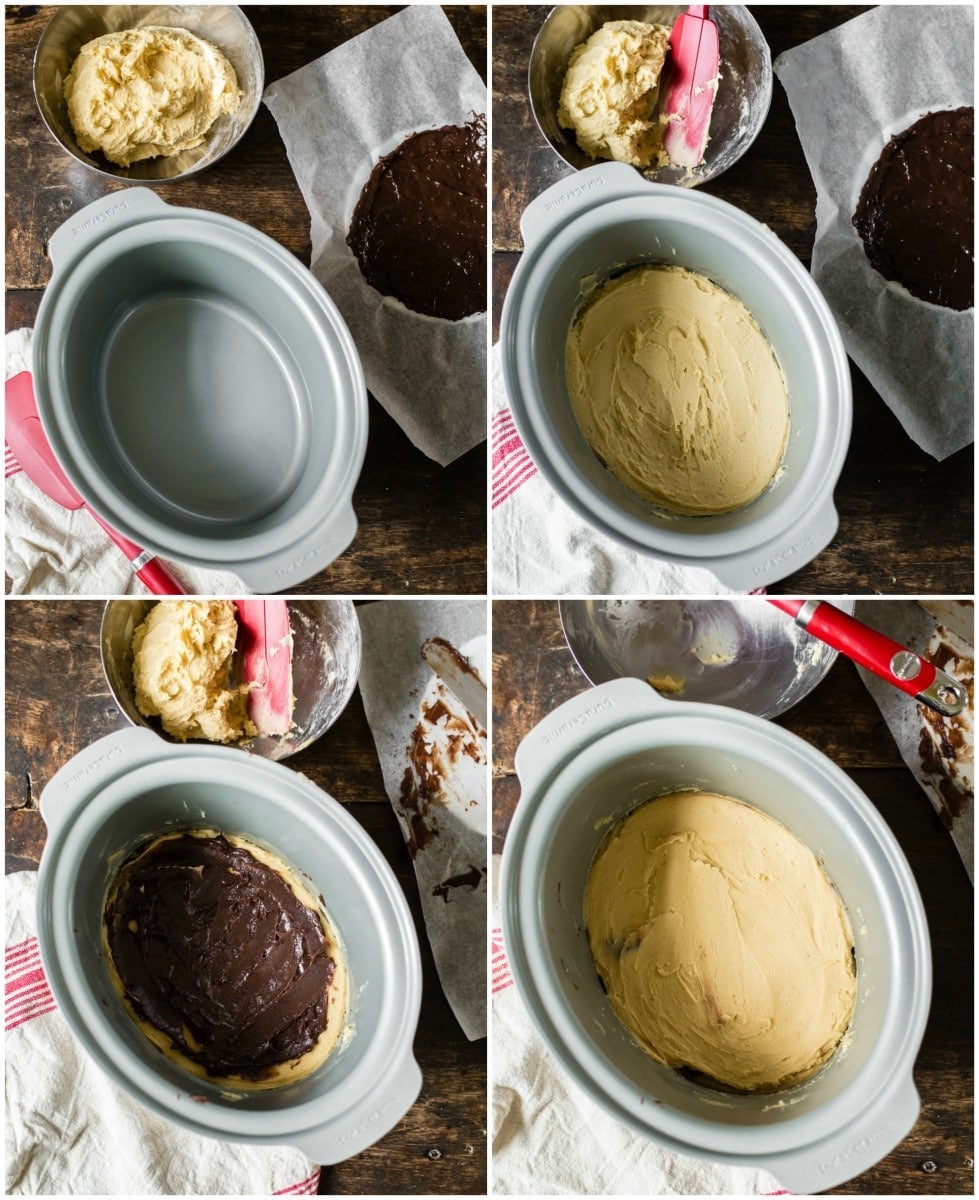 Tips and tricks for slow cooker baking
Tempting as it is, don't peak too often! Lifting the lid lowers the temperature and will affect the baking.
Grease the insert of the slow cooker before adding the batter. This will make it easier to take the cookie out when it is done.
Use gloves or hot pads to remove the insert. It can get very hot!
Butterscotch cookie bars
This slow cooker cookie recipe is not mine. It was developed by celebrity chef Neil Rankin and looked like something I could adapt.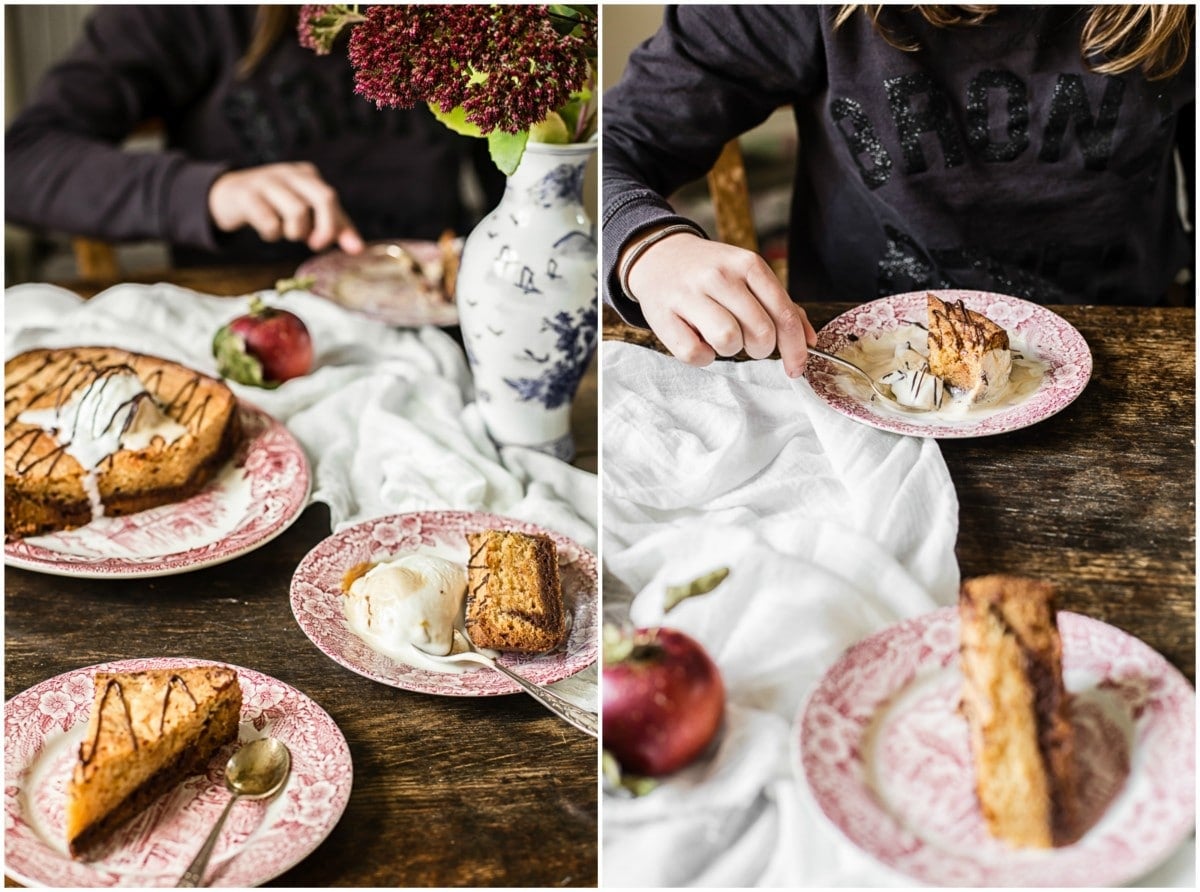 The cookie comes out slightly wobbly in the centre with warm chocolate butterscotch literally oozing out. Perfectly chewy butterscotch cookies as you know it!
These photos were taken after the cookie cooled but it's best to eat it warm and topped with vanilla and toffee ice cream!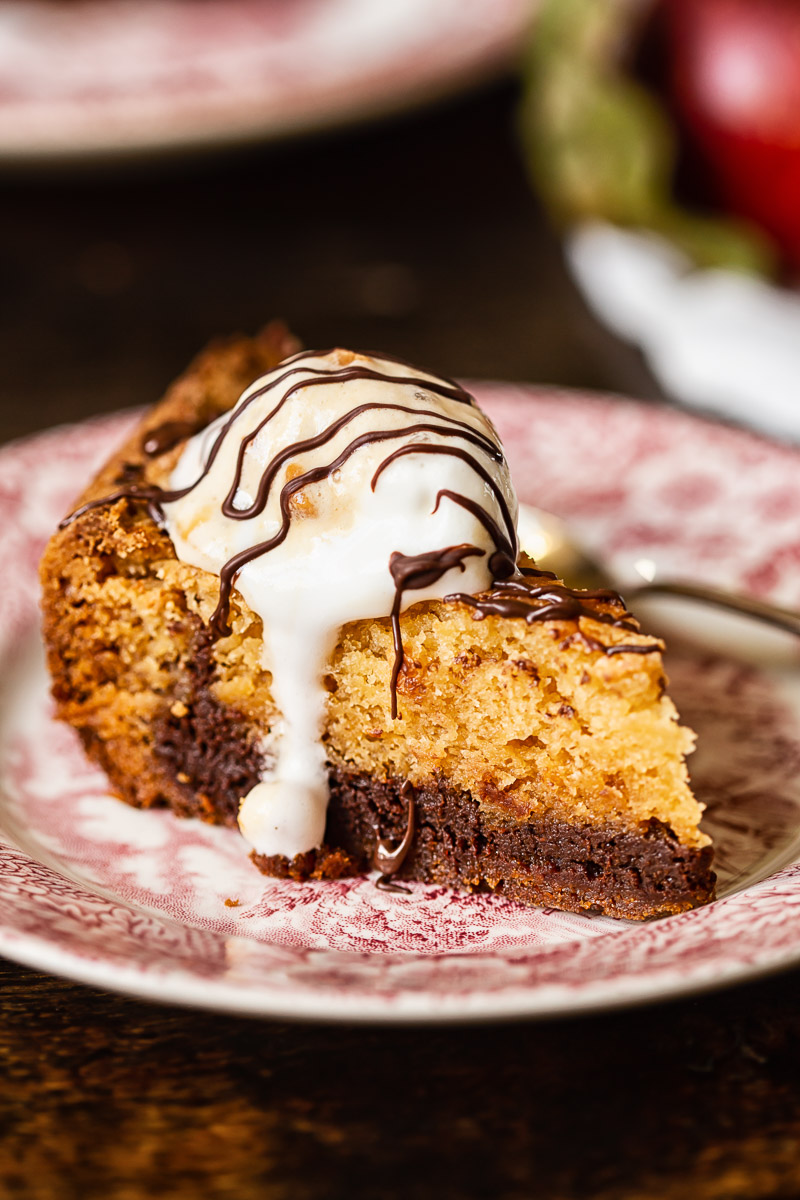 More cookie recipes: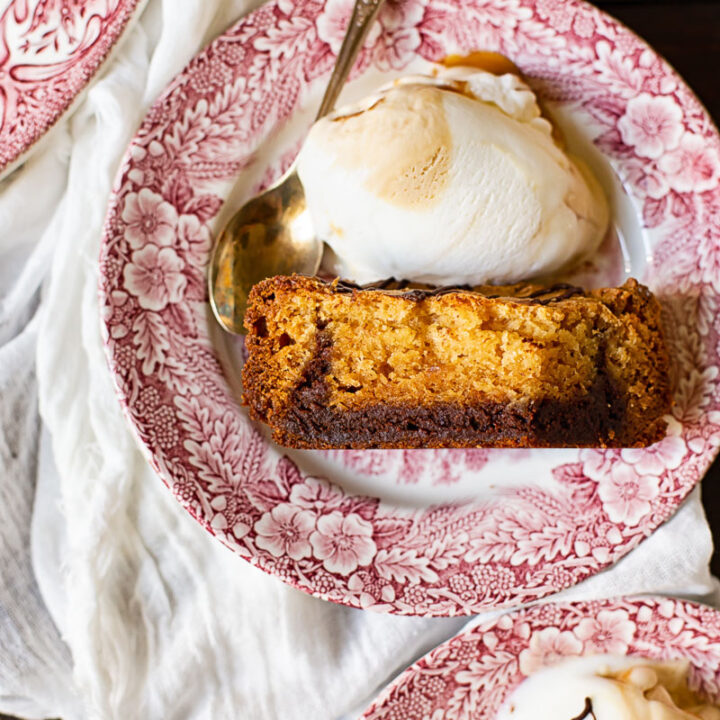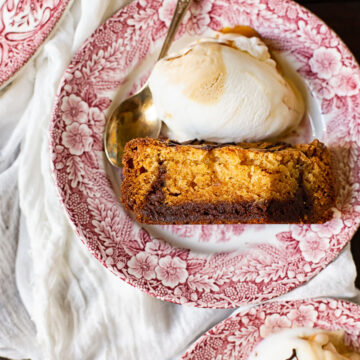 Slow Cooker Chocolate Butterscotch Stuffed Cookie Bars
Warm, chewy cookies with a gooey centre made easy in your slow cooker!
Ingredients
For the cookie
280

g/2 ¼ cups flour

1

tsp

baking powder

1

tsp

salt

240

g/1 cup butter

80

g/1/2 cup light brown sugar

200

g/1 cup caster sugar

1

tsp

vanilla extract

2

egg
For the chocolate butterscotch
2

tbsp

unsalted butter

200

g/2/3 cup sweetened condensed milk

2

tbsp

cocoa powder

1

tsp

vanilla extract
Instructions
Remove the inner aluminium pot of the slow cooker and place on the stove top. Add the butter, condensed milk, a pinch of salt and the cocoa and bring to a boil, stirring constantly with a wooden spoon. Reduce the heat to medium-low; cook for 3-5 mins, stirring constantly, until the mixture is thick and shiny and starts to pull away from the bottom.

Stir in the vanilla and vigorously mix again. Pour the mixture onto a buttered plate or a plate covered with parchment paper. Chill till firm.

In a small bowl, whisk together flour, baking powder, and salt.

In a large bowl, beat together butter, brown sugar, and sugar until light and fluffy. Add vanilla and eggs and beat until combined.

Add flour mixture to wet ingredients and beat until just combined. (The mixture can now be chilled for about half an hour to make it easier to handle before proceeding).

Cover the base of your pot with half the mix. Add the butterscotch mix and then make another layer on top with the rest of the dough. Set your slow cooker to low for 4 hour cooking then turn it up to high for the last 30 mins uncovered.

Slice into bars and serve warm with vanilla ice cream on the side.
Nutrition
Calories:
605
kcal
Carbohydrates:
77
g
Protein:
8
g
Fat:
31
g
Saturated Fat:
9
g
Polyunsaturated Fat:
7
g
Monounsaturated Fat:
14
g
Trans Fat:
1
g
Cholesterol:
57
mg
Sodium:
626
mg
Potassium:
244
mg
Fiber:
1
g
Sugar:
49
g
Vitamin A:
1287
IU
Vitamin C:
1
mg
Calcium:
124
mg
Iron:
2
mg