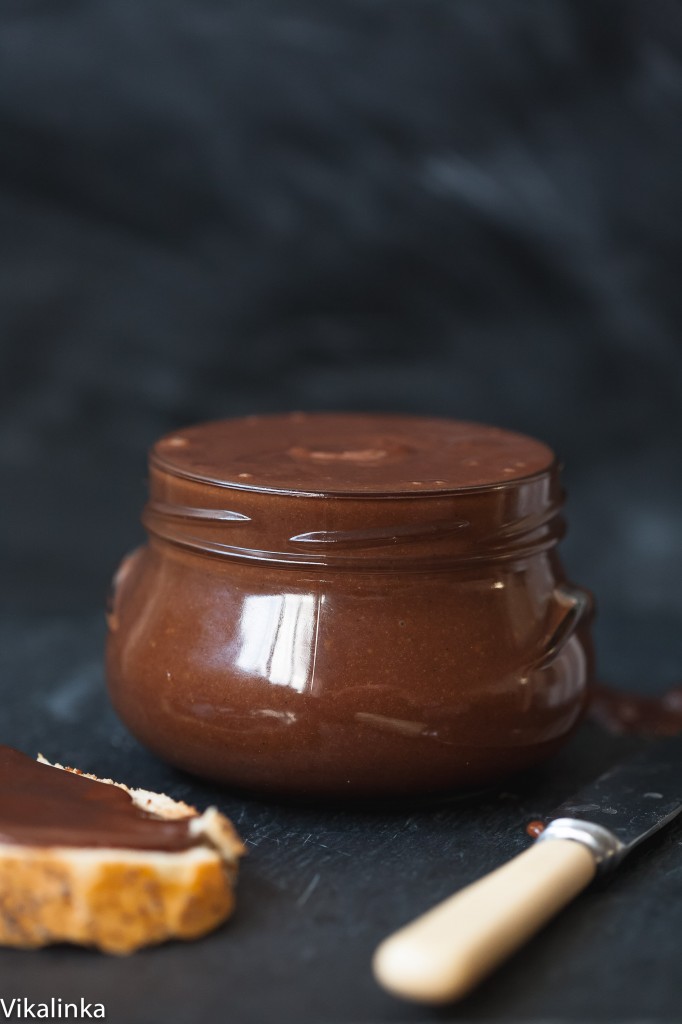 Happy World Nutella day!! What, you didn't know it existed? Apparently, February 5th has been declared to be World's Nutella Day since 2006 and since it also happens to be my mom's birthday we have all the more reasons to celebrate!
They say imitation is the highest form of flattery so it's safe to assume Ferrero Rocher, the producers of Nutella will be pleased to the moon and back that I decided not spend money on their product and create a healthier, tastier version at home. But who is comparing, right?
My homemade version is the true nutella because nuts, namely almonds, are the base of this chocolatey spread! Only natural ingredients, my friends, nothing else! Dry roasted almonds, dark chocolate, a little bit of honey to sweeten it, coconut oil and vanilla bean paste. It's so incredible I could just bury myself in the little jar and never leave.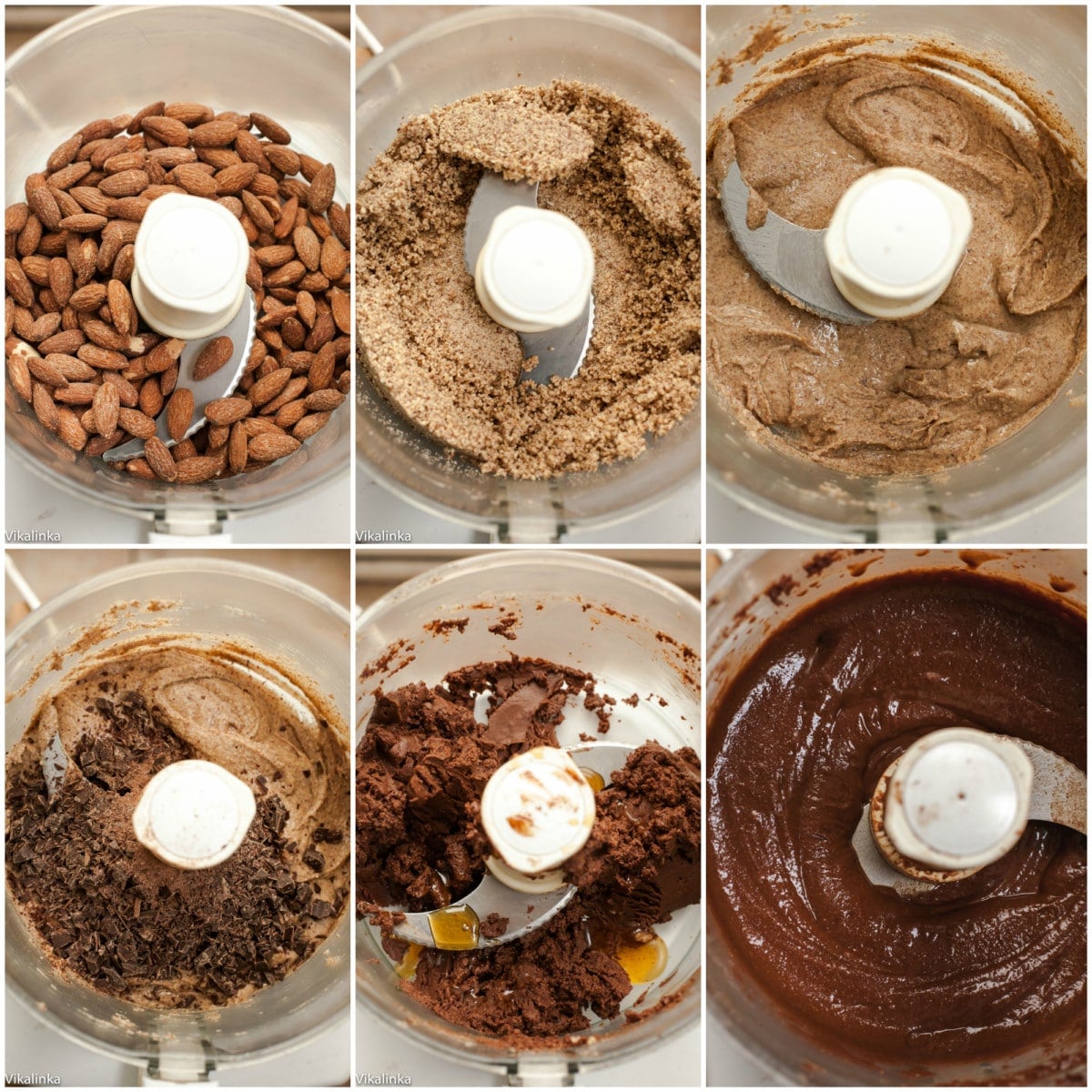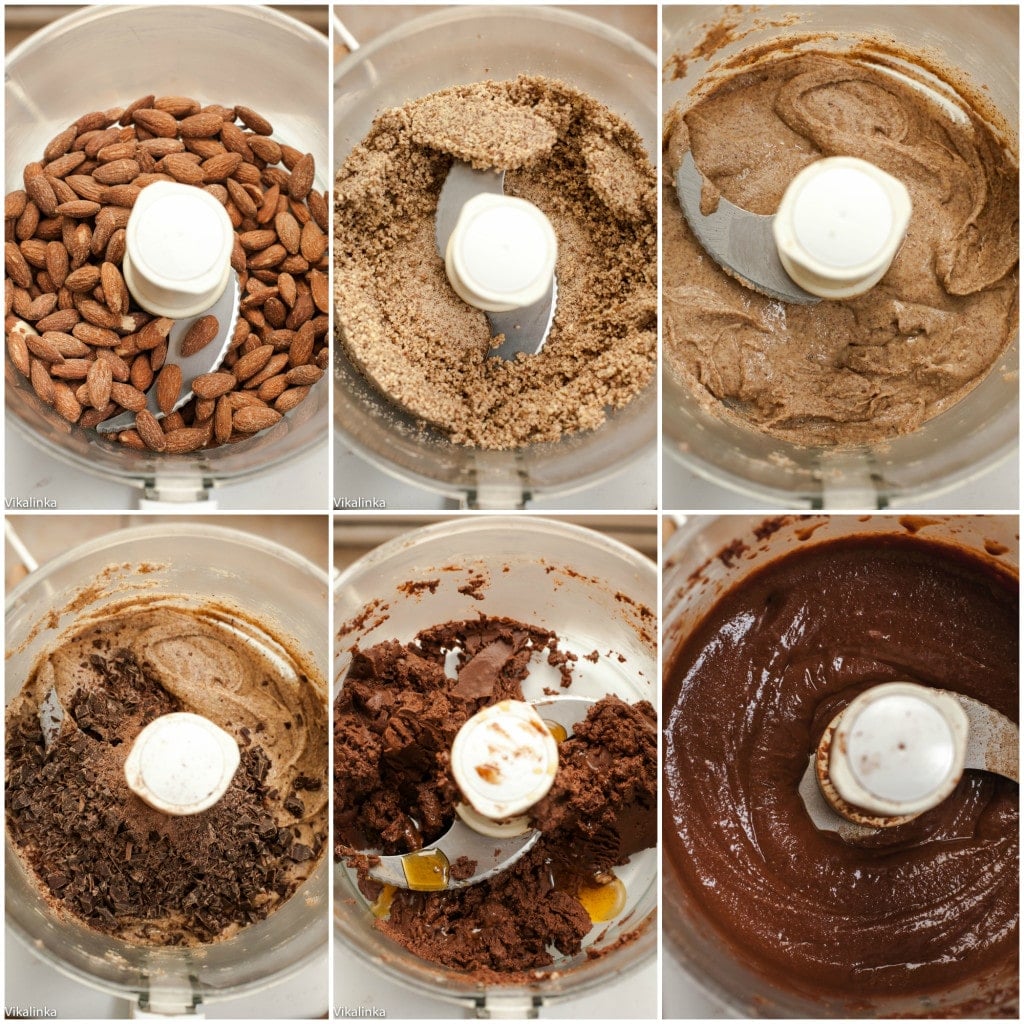 I used almonds instead of hazelnuts simply because I've had a bag of them kicking around in my freezer since before Christmas and I really wanted to use them up, plus I absolutely adore almonds and wanted to experiment. The result by far exceeded my expectations. I like Nutella as much as the next person but having a jar of it in my pantry never tempts me. This homemade version is a source of all kinds of anguish, especially when I study, all I dream about is a big spoonful of it!
Here is you go enjoy and you are welcome!
*Store a jar of this homemade nutella in a kitchen cupboard or it will get hard and unspreadable in the fridge and try to use it within a week or 10 days.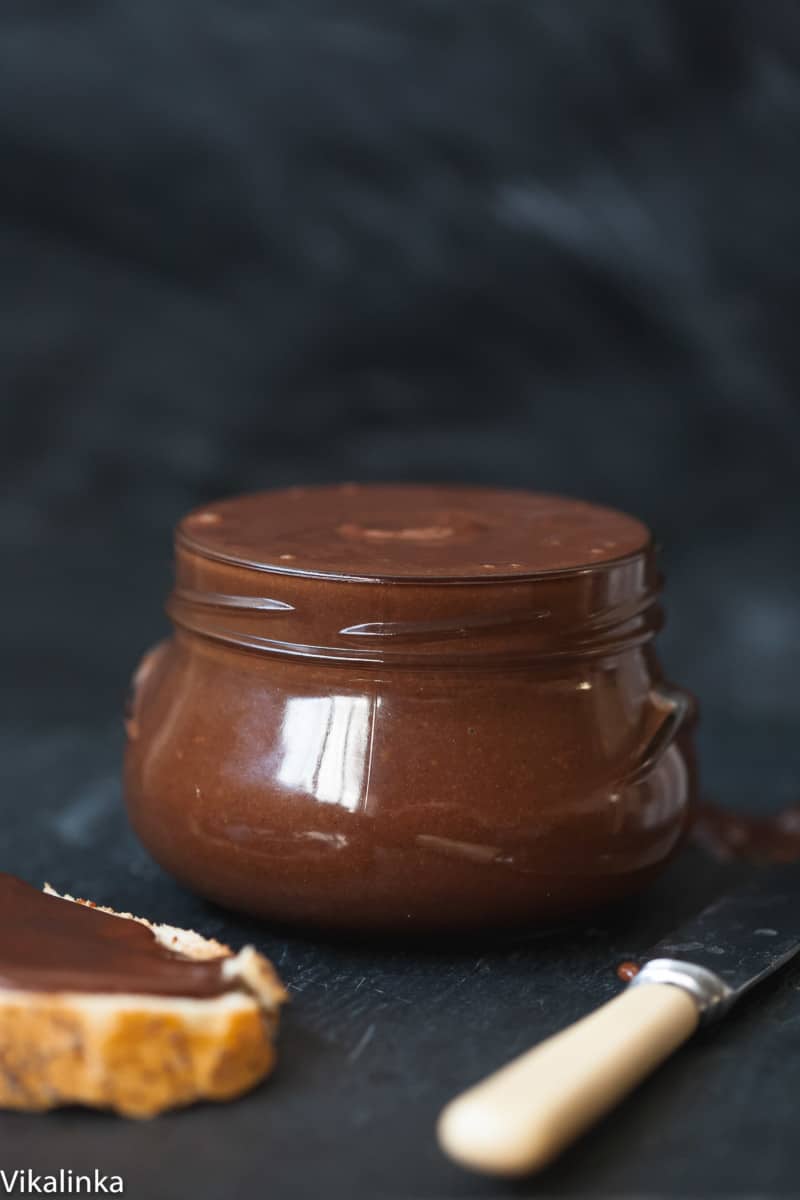 Ingredients
300g/2

cups

dry roasted almonds

salted

100g/3.5 oz

dark chocolate

chopped

2

tbsp

honey

1

tsp

vanilla extract

2

tbsp

coconut oil
Instructions
Process almonds in a food processor until runny. This will take up to 10 minutes depending on how powerful your machine is.

Add chopped chocolate directly into the bowl of your food processor and process until smooth.

Taste the paste and determine how much honey you want to add. If your almonds are salted add 2-3 tbsp of honey to your taste and vanilla extract. Add a pinch of salt if your almonds are unsalted.

Continue processing to incorporate honey and vanilla into your paste, which will become clumpy at this point.

With the motor of the food processor is still running add melted coconut oil through the shoot. Process a minute or two longer until desired consistency.
Nutrition Facts
Homemade Almond Nutella
Amount Per Serving
Calories 135
Calories from Fat 99
% Daily Value*
Fat 11g17%
Cholesterol 1mg0%
Sodium 1mg0%
Potassium 142mg4%
Carbohydrates 7g2%
Protein 4g8%
Calcium 43mg4%
Iron 1mg6%
* Percent Daily Values are based on a 2000 calorie diet.