Making homemade peanut butter is the easiest thing in the world. It's also the best thing in the world because you can flavour it with anything you like. Guess what I chose?!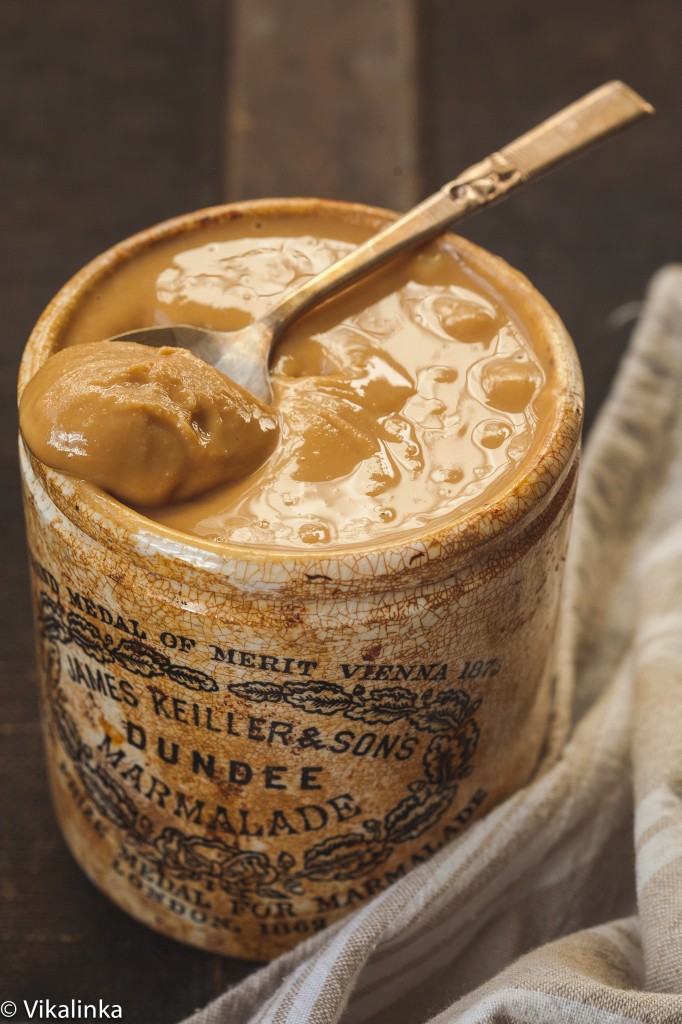 I remember when natural peanut butters first hit the market. I was really excited about having a no additives and preservatives product and while I really appreciated the health benefit of such peanut butter, I was quite disappointed with the texture.
It separated into thick, stodgy lumps of ground nuts and oil. Because it was natural it had to be refrigerated but the cold turned it into a solid, grainy mass which, in turn, made it nearly impossible to stir in order to blend it together.
Gradually, many people went back to the regular peanut butter.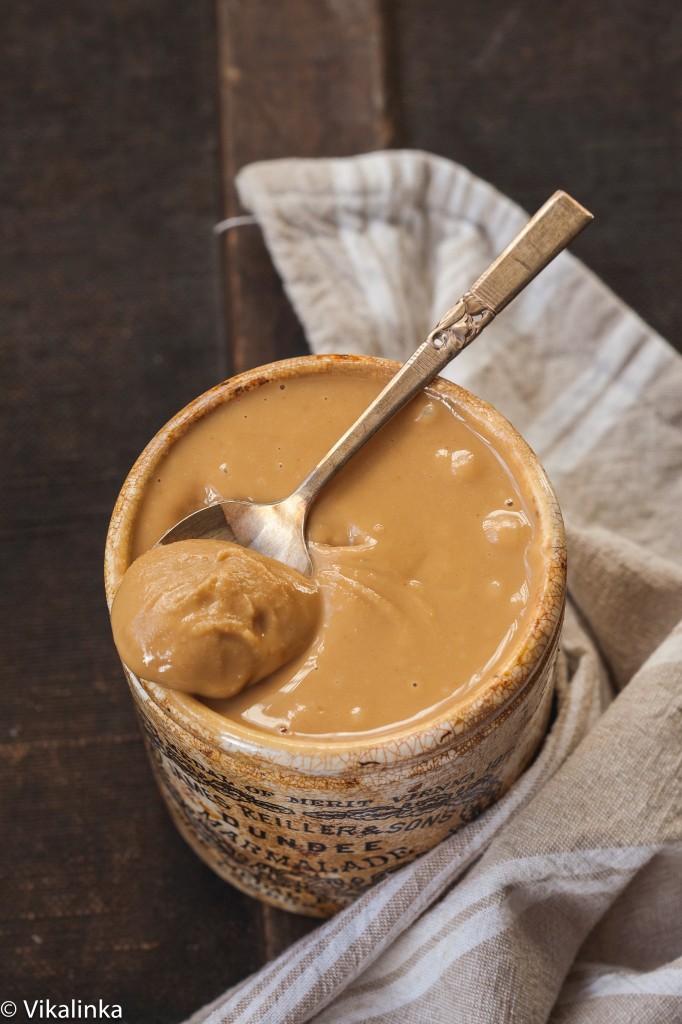 Until a few days ago I remained convinced that lumpy peanut butter was the only way a natural peanut butter could be made.
Little did I know that throwing a bag of peanuts into a food processor produces velvety smooth butter that begs to be spread. On everything.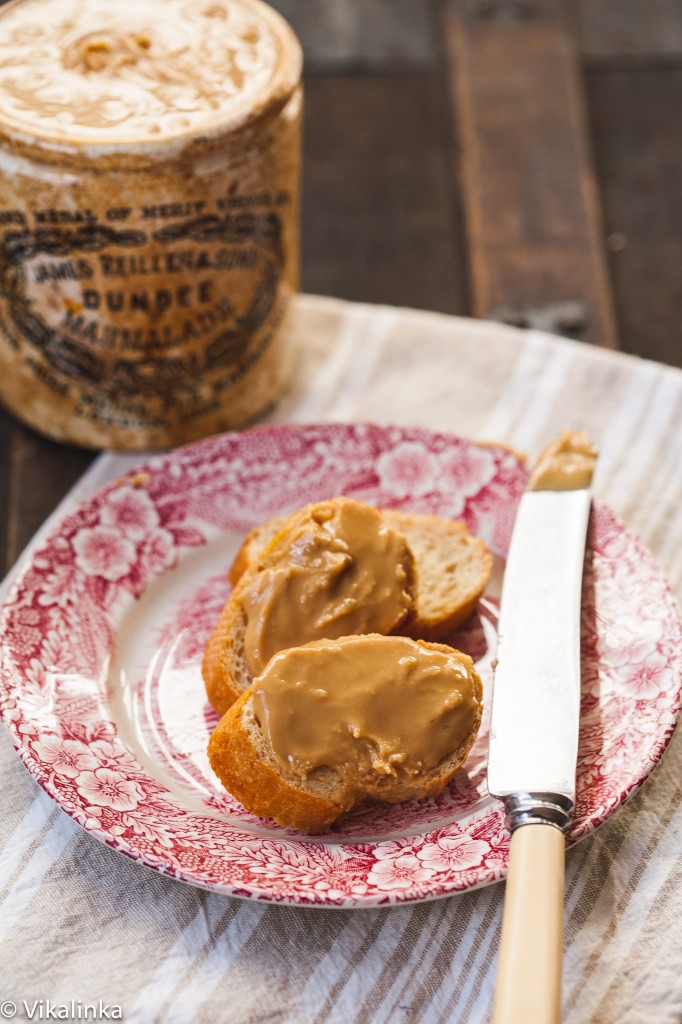 So here is my ingredient list. Ready? Peanuts. That's it.
Okay, if you really want to know all of it I will let you in on a little secret. I've spiked it with a dash of real Canadian maple syrup.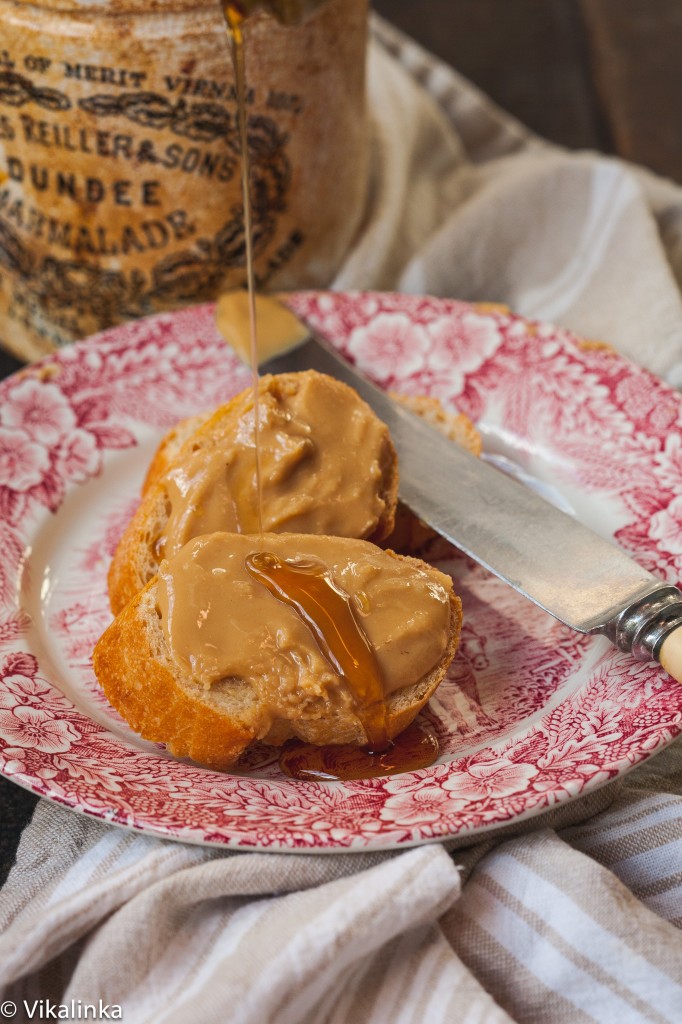 The key to a silky, smooth peanut butter is a good powerful food processor and patience. You start with a bag of peanuts.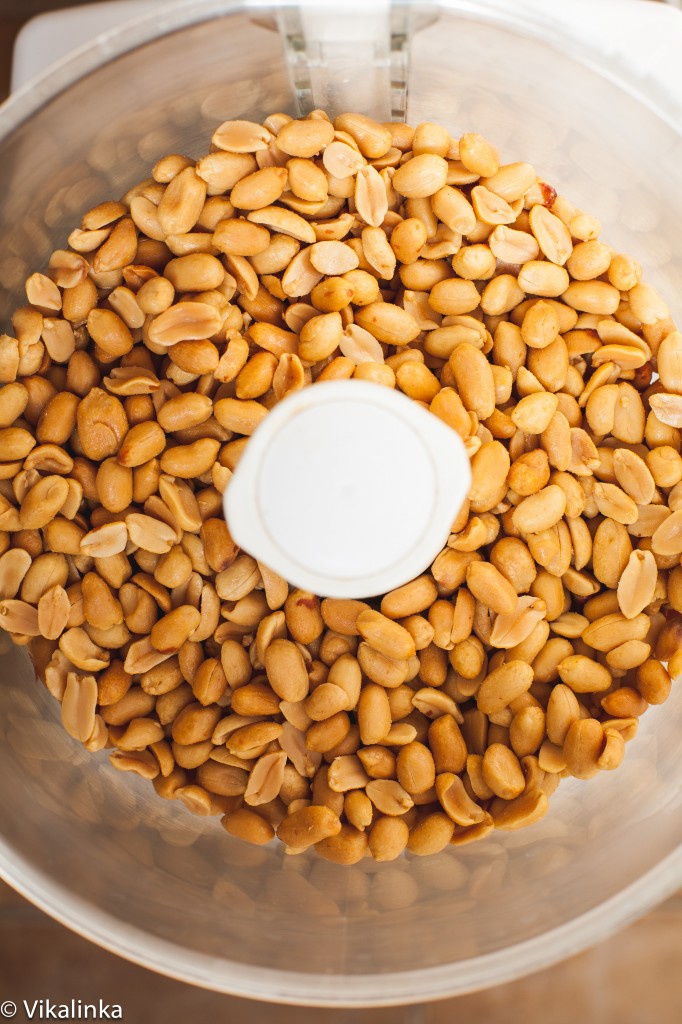 Hit the START button and process for a minute or so, then stop the motor and scrape the sides. Keep blending.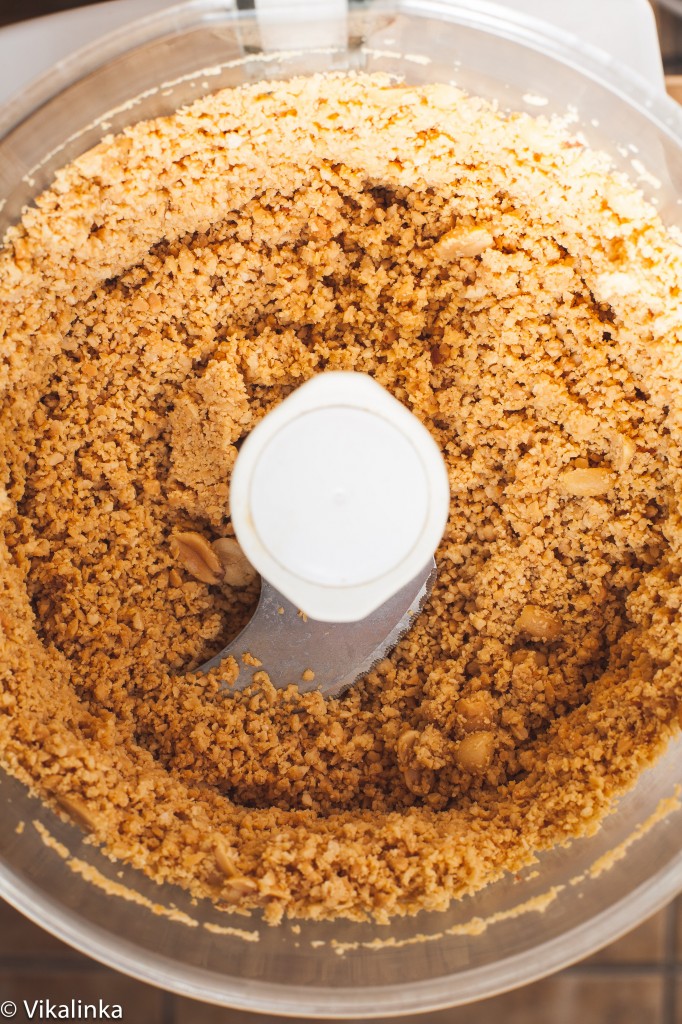 At first it will turn into a thick mass that is hard to stir with a spoon, not unlike the grocery store variety I was mentioning above.
At that point, add 2 tablespoons of real maple syrup and a pinch of salt and keep blending. It will take 3-4 minutes to get to an even and creamy texture.
*Note: Skip salt if using salted peanuts.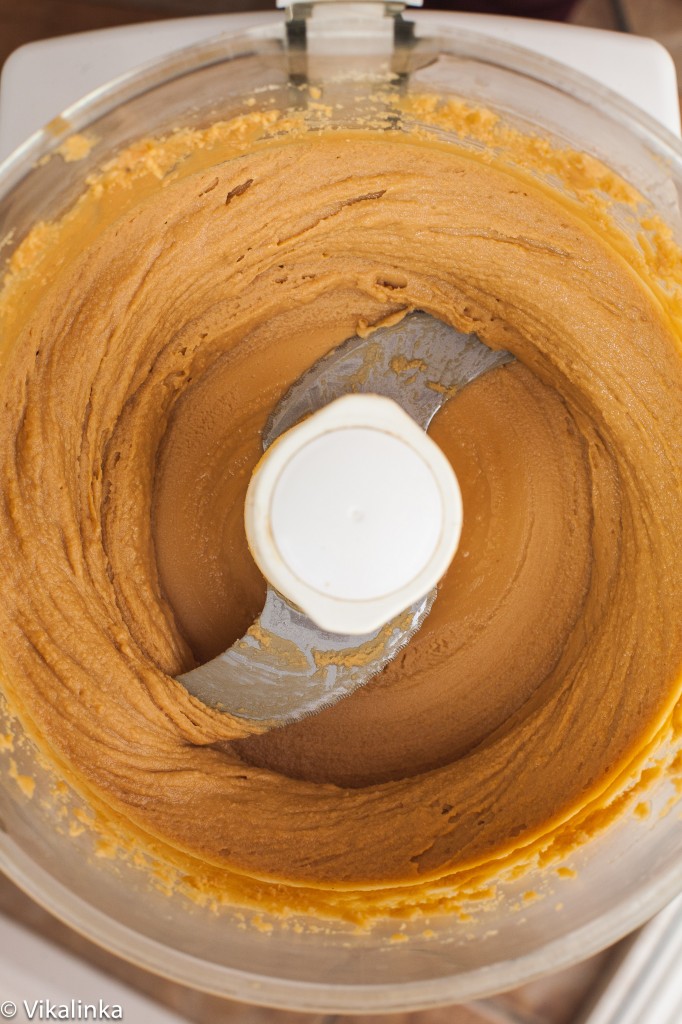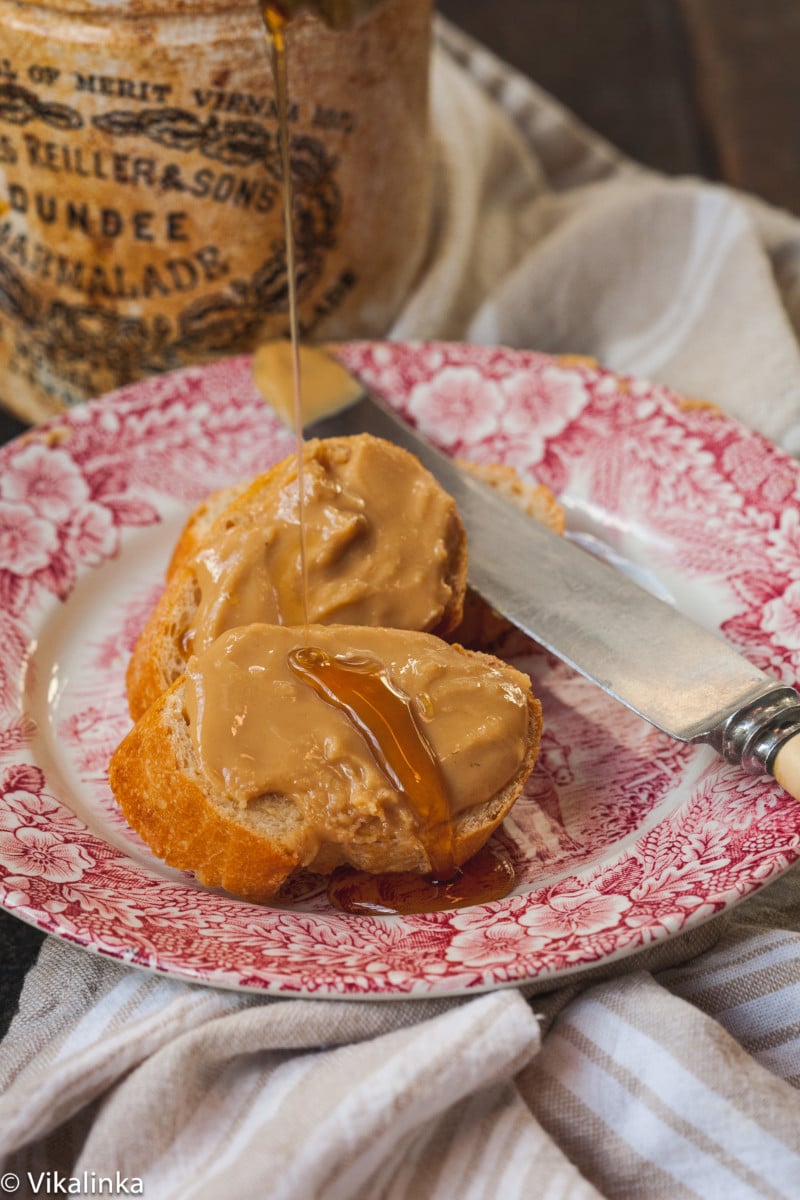 Ingredients
500

g

/3 cups Roasted peanuts

2

tbsp

Maple Syrup

1

tsp

Salt
Instructions
Add peanuts to the bowl of a food processor and process for 1-2 minutes. Open the lid and scrape the sides. The mixture will be grainy.

Continue blending for another minute. Open and scrape the sides once again, season with salt and maple syrup.

Blend for 2-4 minutes until silky smooth in consistency.

*If you like your peanut butter chunky, reserve 1/4 cup of peanuts, coarsely chop them or lightly process in a food processor and mix in with the smooth batch.
Nutrition Facts
Maple Syrup Spiked Peanut Butter
Amount Per Serving
Calories 148
Calories from Fat 108
% Daily Value*
Fat 12g18%
Sodium 122mg5%
Potassium 191mg5%
Carbohydrates 5g2%
Protein 7g14%
Calcium 29mg3%
Iron 1mg6%
* Percent Daily Values are based on a 2000 calorie diet.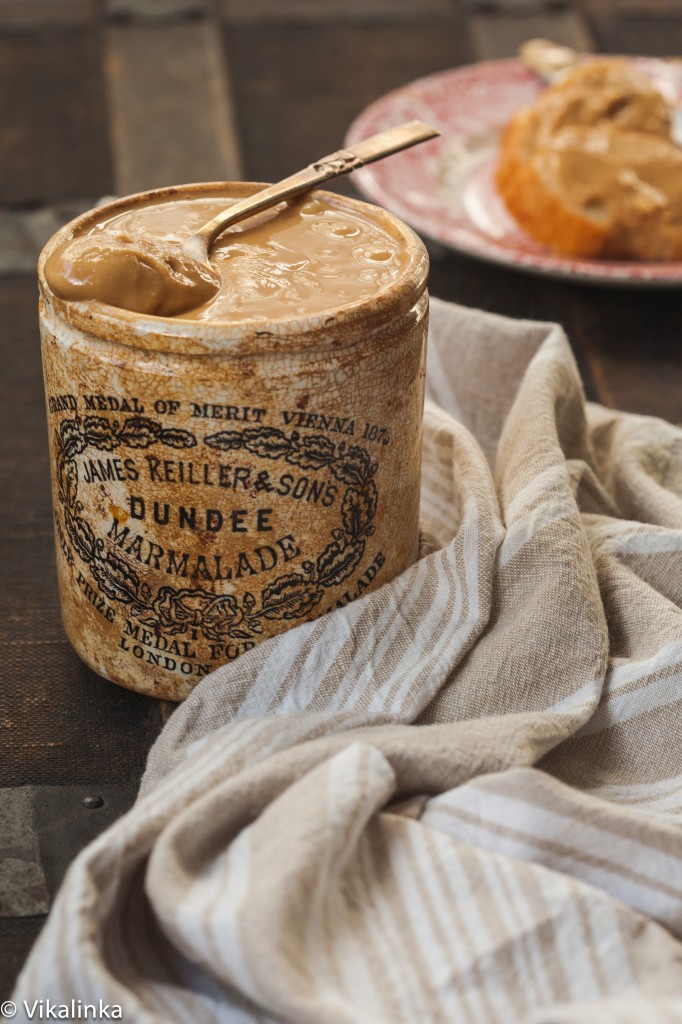 I've had this homemade peanut butter in the fridge for nearly a week now. No sign of separating and the texture remains smooth, creamy and easily spreadable.