Homemade Honey Cinnamon Cashew Butter is much easier to make than you think. Just throw everything in your food processor and choose your flavourings!

The main reason I've been hanging out less and less with you guys is because I've been working more and more at my day job.
Life's been so busy around here that sadly, not as much cooking happening to the point that we find ourselves with an empty fridge. An overstuffed fridge with all things imaginable is usually what happens in any food blogger's kitchen not a bare boned one with a couple carrots and a shrivelled up celery stick.
Every minute of my day is accounted for and mornings are the worst. Gone are the days of lazy breakfasts and multiple cups of coffee.
Nowadays I am lucky if I can manage to stuff a piece of toast in my mouth on my way out the door! But my new schedule did get me thinking: since I barely have time to eat in the morning, whatever I do eat better be good and better last me till 2pm when lunch rolls around, if I'm lucky.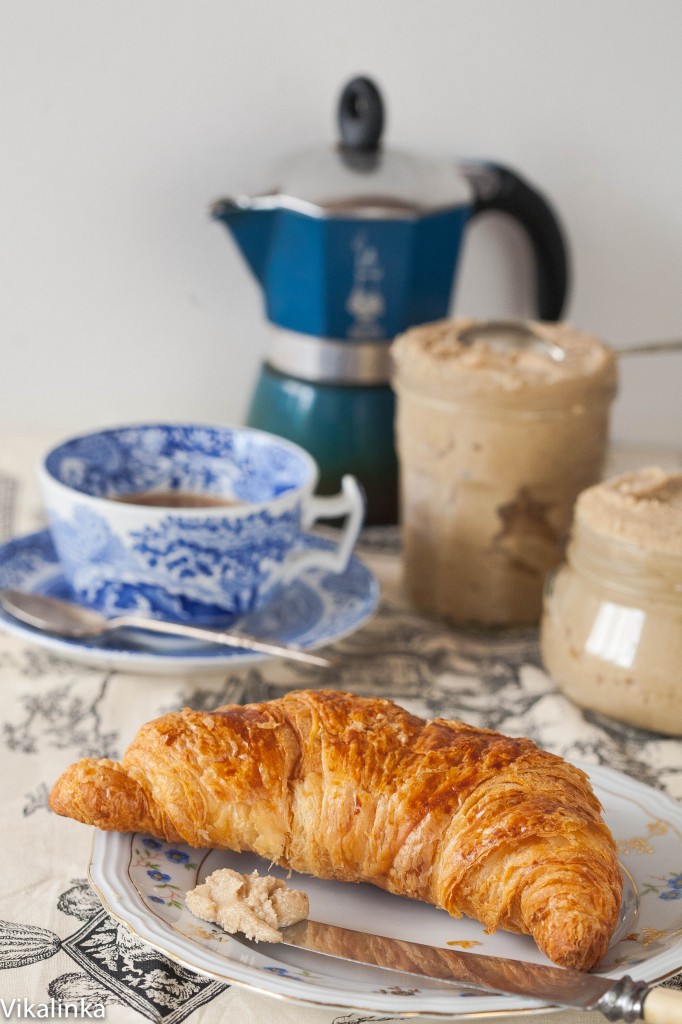 A few weeks I ago I made my own peanut butter and as soon as my daughter tasted it, she said, "Mummy, when this jar is gone you just have to make it again because I will always want to eat it!"
She wasn't exaggerating, it was that gooood, epic even! Well, it was gone in a flash, and I was ready to experiment and make more, but this time I found myself with a couple bags of cashews.
Added to that was a bag of mixed nuts so I threw them in as well. I've never made cashew butter before and I wasn't sure if the peanut butter method would also work with cashews. It didn't.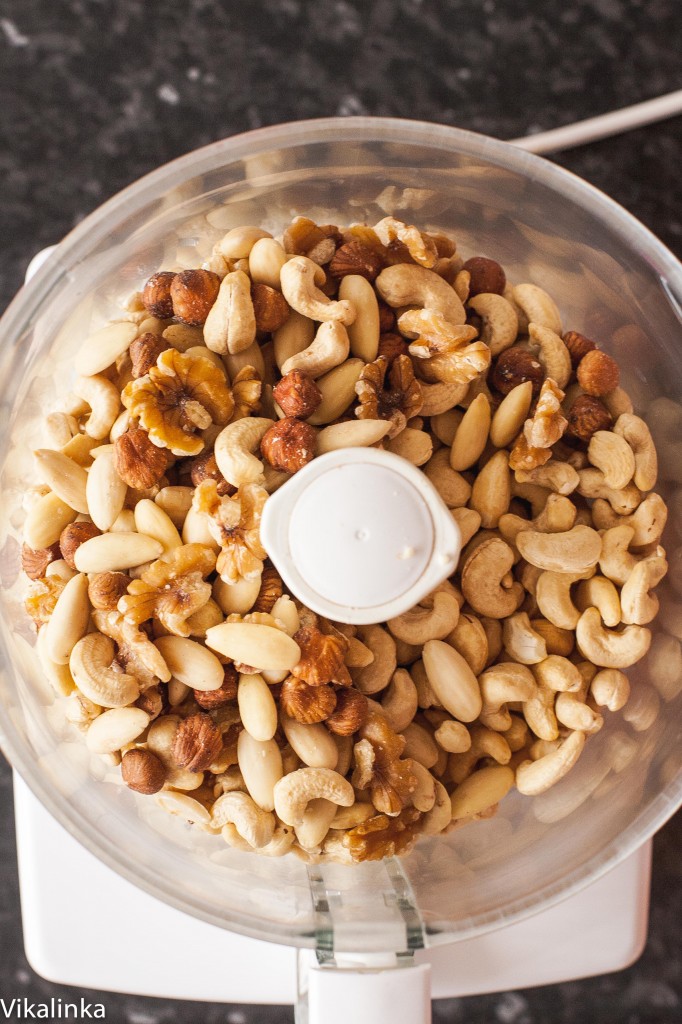 Cashews just don't have enough natural oil like peanuts do and no matter how long I processed them in my snazzy Magimix food processor they were unwilling to turn into butter.
I knew more oil was needed but I was reluctant to add vegetable oil, and olive oil would bring too much of its own flavour.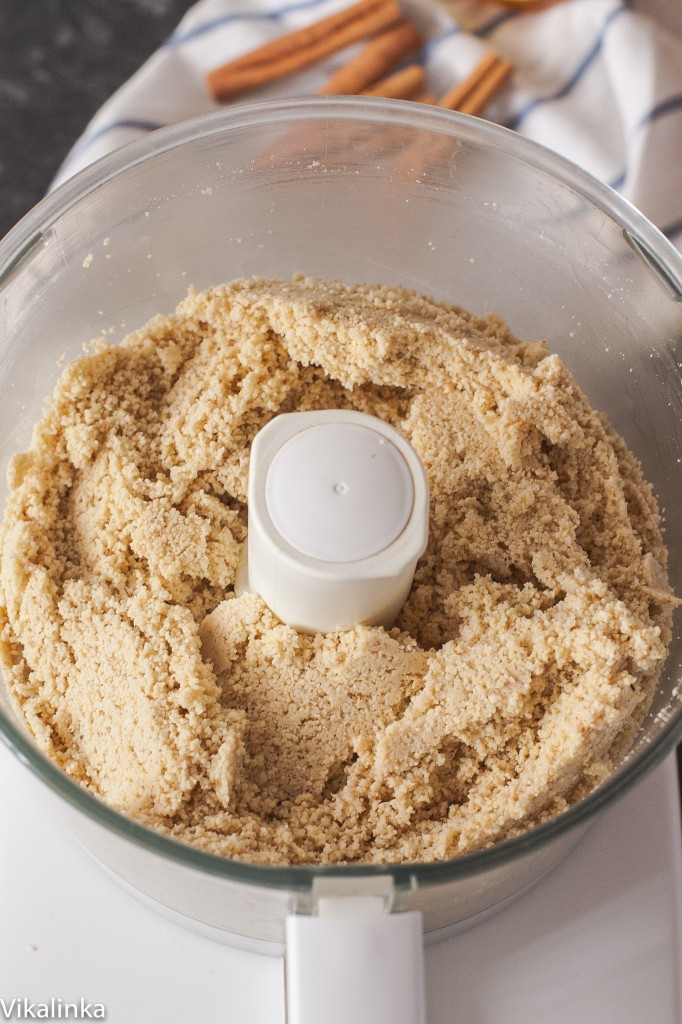 Then I remembered that I brought a jar of coconut oil but I haven't had a chance to use it yet. That's right, I am coconut oil virgin. It was time to change that.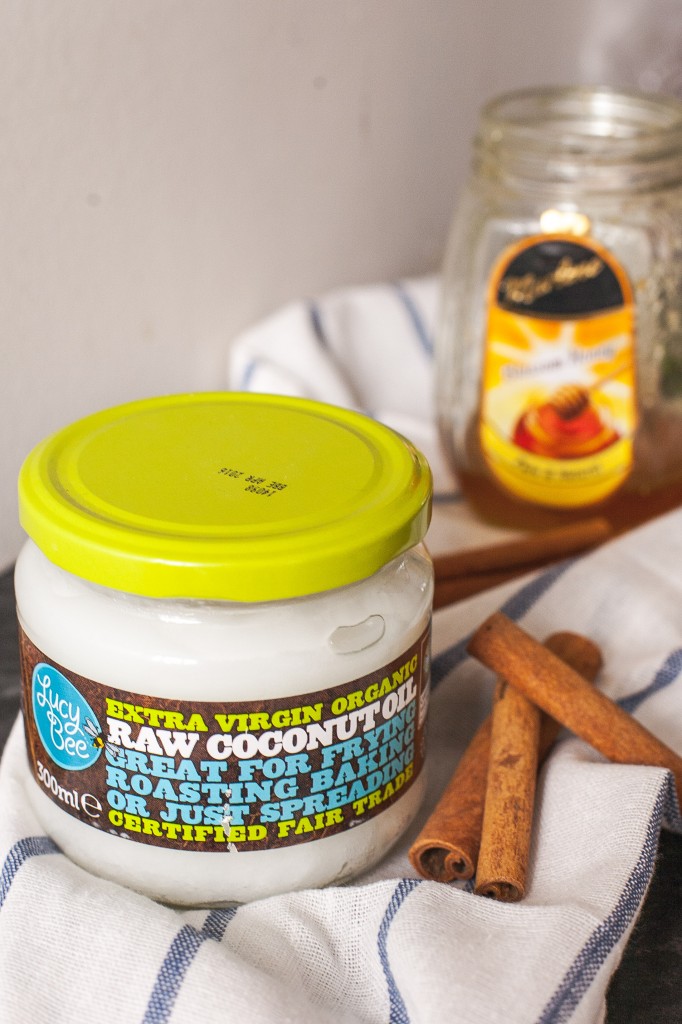 Am I ever glad I did. A light coconut flavour blended perfectly with the flavours of honey and cinnamon but also let the dominant flavour of cashews shine.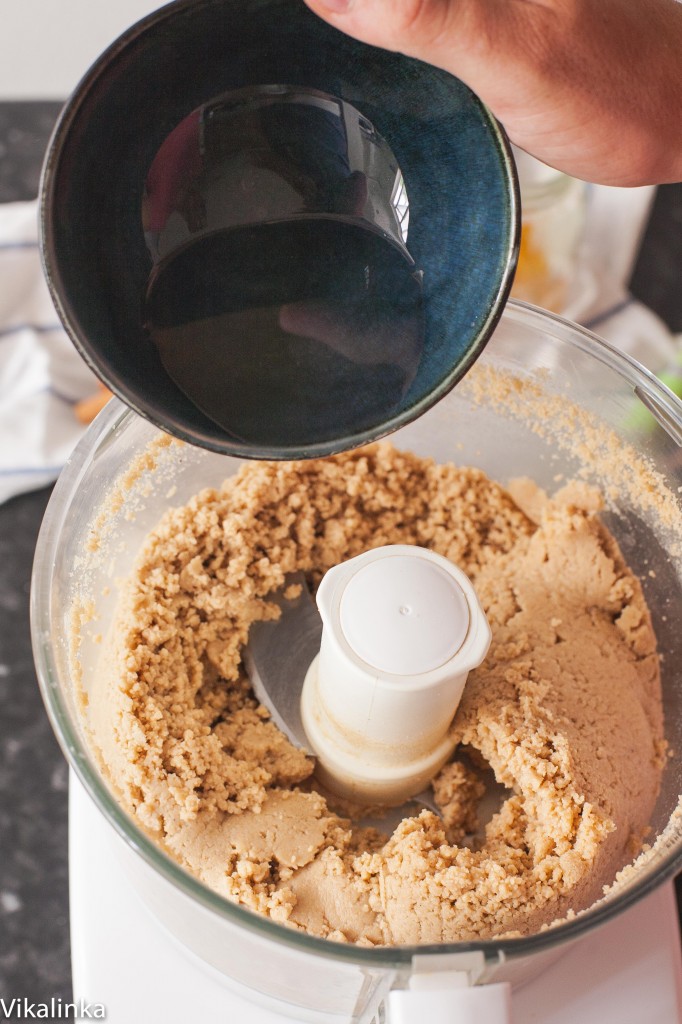 Melted coconut oil also added a much needed creaminess to my cashew butter that turned the nutty mess into a delicious and spreadable butter. Voila!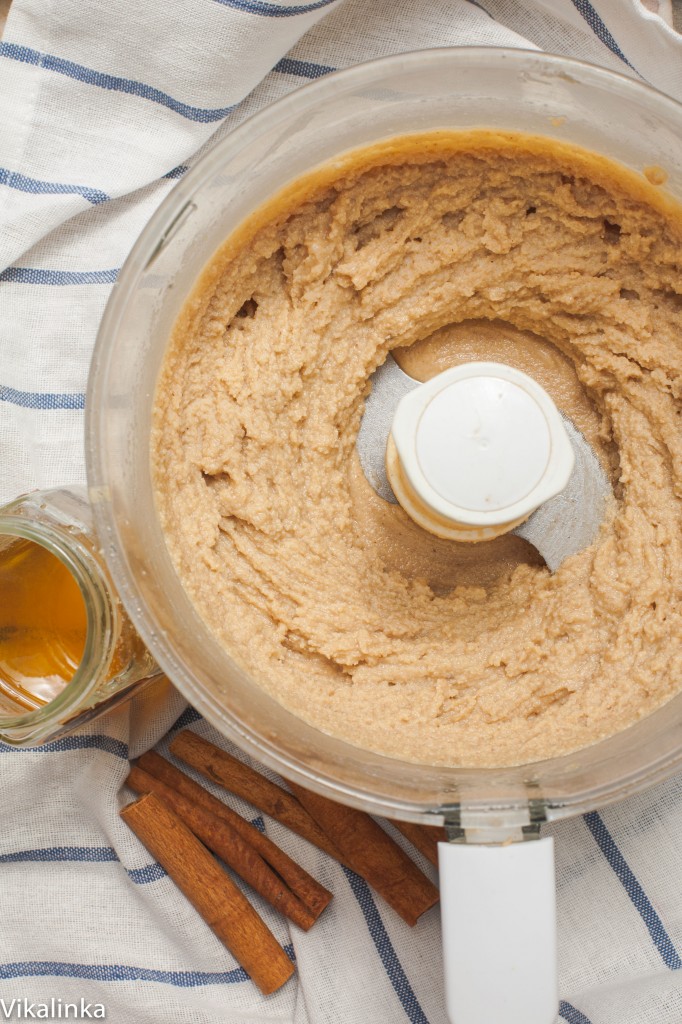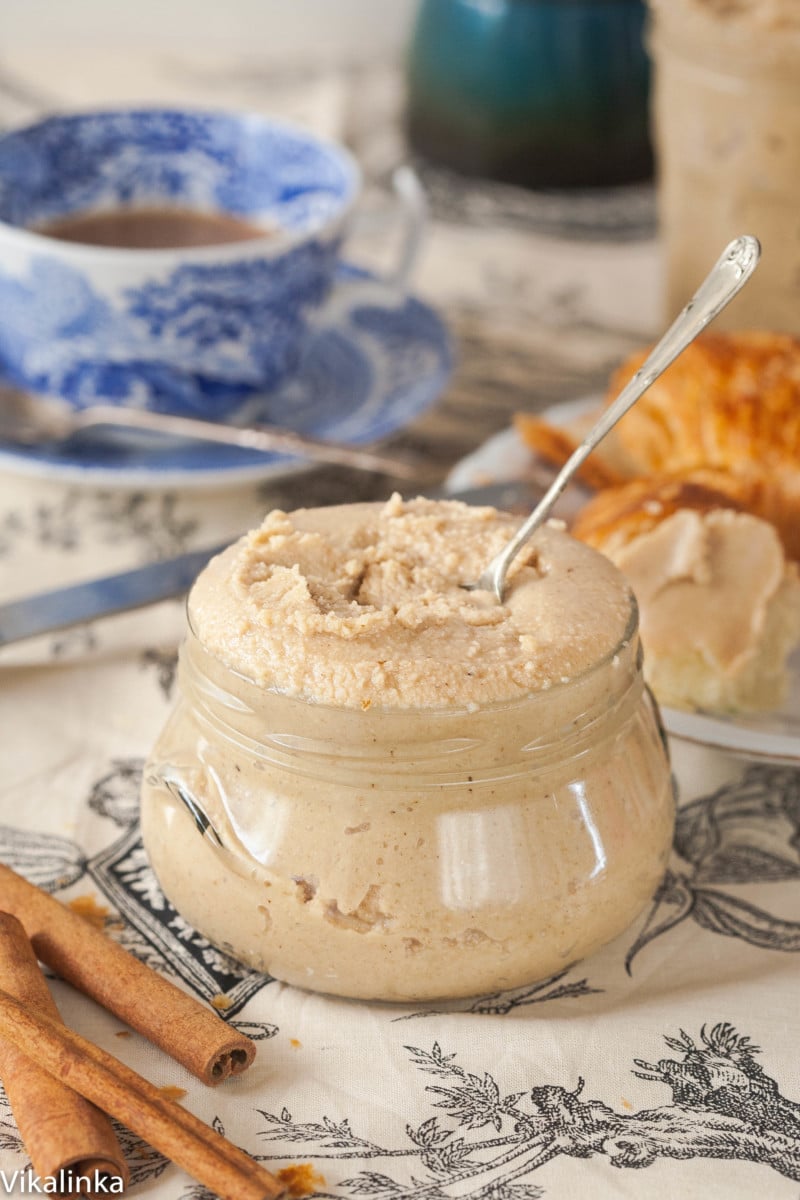 Ingredients
600

g

cashews

or 2/3 cashews + 1/3 mixed nuts like walnuts, almonds and hazelnuts

2

tbsp

honey

1/2

tsp

salt

1

tsp

cinnamon

3

tbsp

coconut oil
Instructions
Add nuts to the food processor and process for 3-4 minutes until finely ground, stopping the processor every minute to scrape down the sides.

Add honey, cinnamon and salt. Pulse for a 30 seconds.

Add melted coconut oil through the chute while the motor still running and blend until desired creamy consistency.

Keep refrigerated.
Nutrition Facts
Honey Cinnamon Cashew Butter
Amount Per Serving
Calories 191
Calories from Fat 135
% Daily Value*
Fat 15g23%
Sodium 62mg3%
Potassium 198mg6%
Carbohydrates 11g4%
Protein 5g10%
Vitamin C 1mg1%
Calcium 12mg1%
Iron 2mg11%
* Percent Daily Values are based on a 2000 calorie diet.
It tastes truly luxurious and elevates my plain, everyday toast to an incredible height of sophistication. Can you imagine what it does to a croissant? I will let you figure it out on your own. 🙂