If you are looking for a special occasion/breakfast in bed recipe…These bakery style blackberry muffins are for YOU!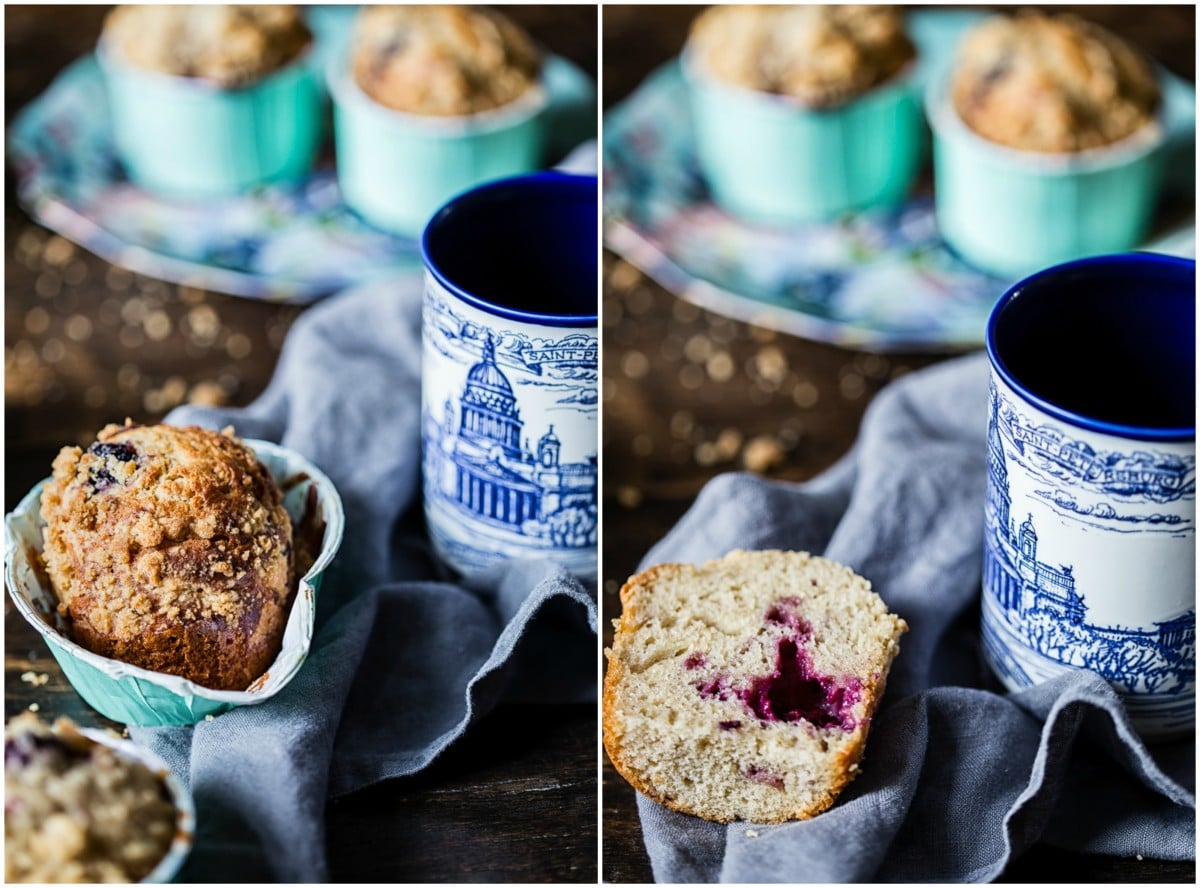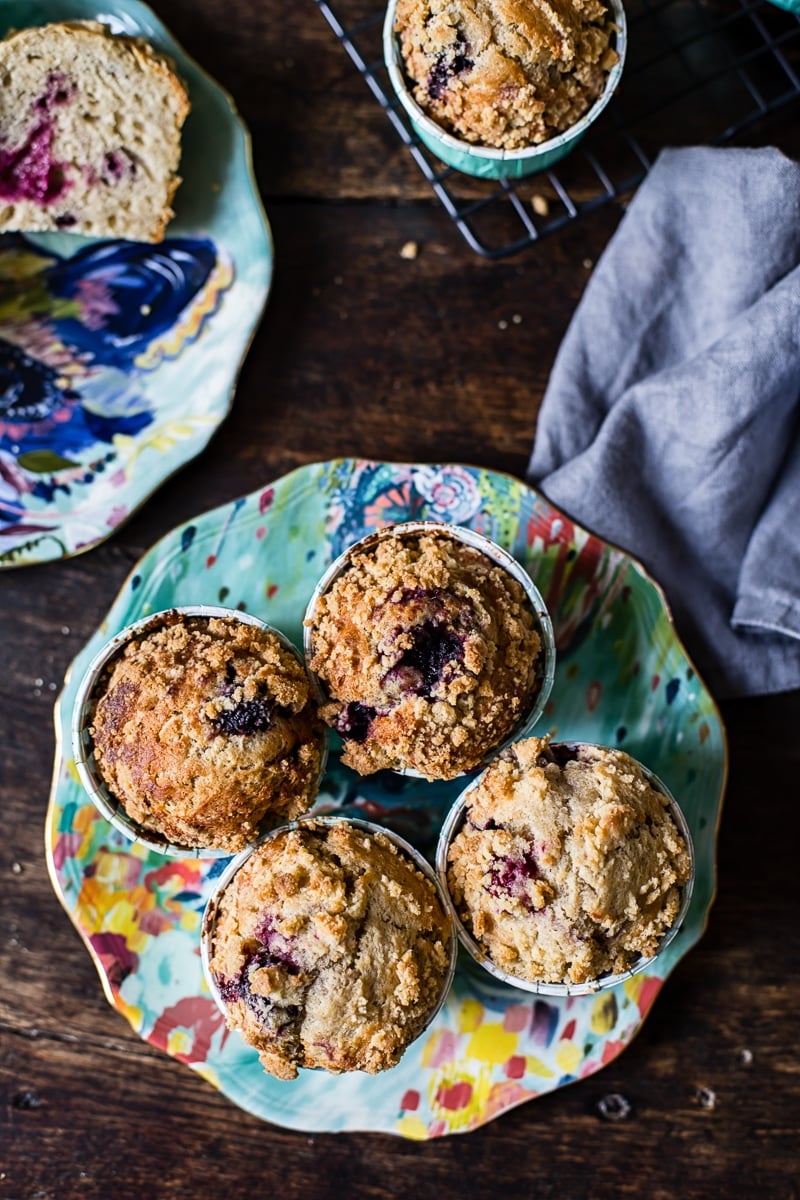 I don't bake nearly as much as I used to and mostly because we are quite health-conscious in this house. I never want to have loads of baked goods laying around that are just so dang tempting!
But once in a while is okay and that 'once in a while' happened yesterday.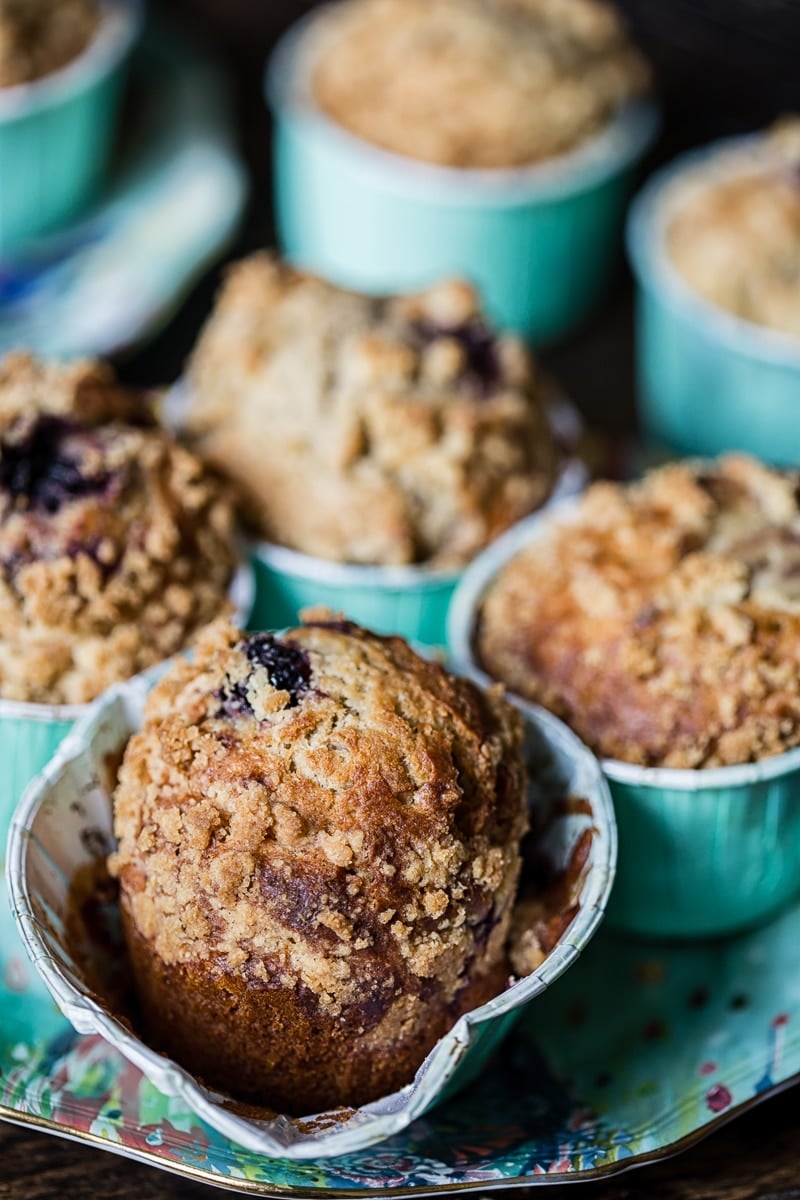 I've written many posts about our love for wild blackberry foraging and this past summer we were especially industrious, the evidence for which you'd see as soon as you open our freezer and on this blog.
1/3 of our freezer is filled with bags of frozen blackberries. Great, you would think and I would agree but on the other hand, it's really cutting down on our freezer storage capacity!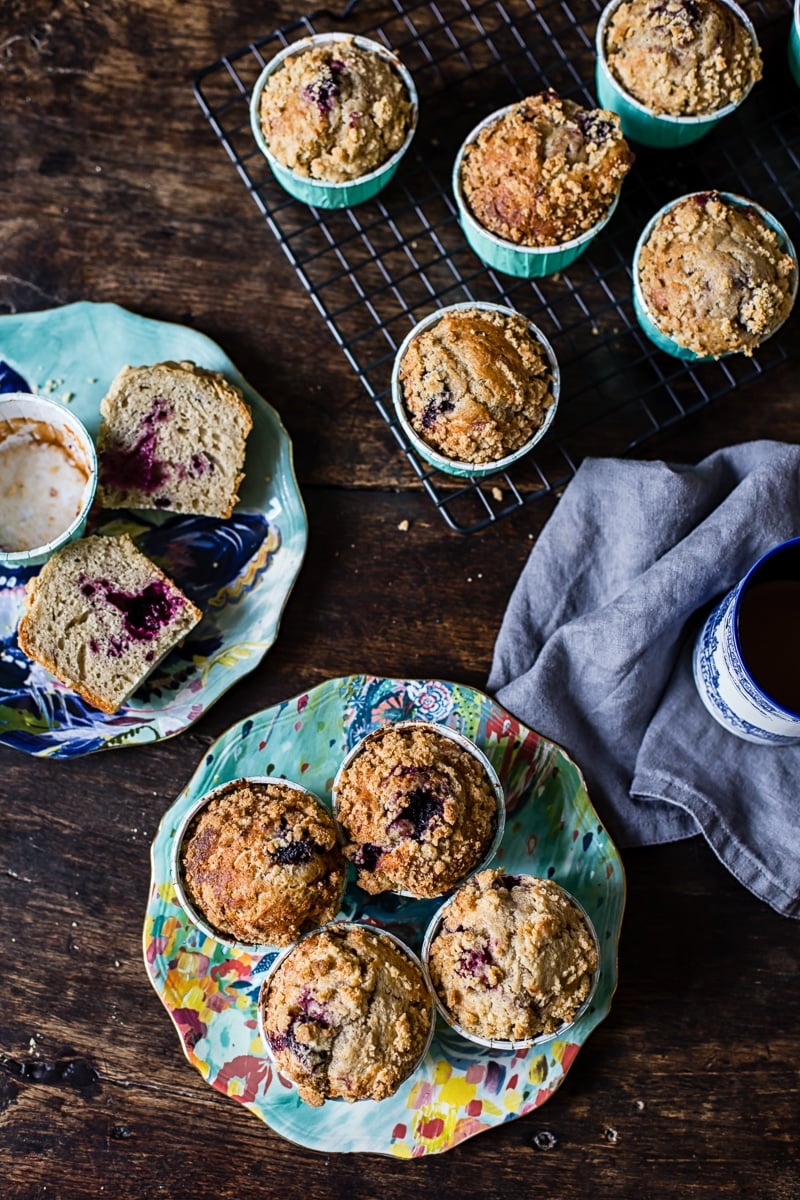 In other words, I knew I needed to start baking with blackberries to save the freezer space! You see my dilemma, right?
Another reason to make these delicious blackberry muffins is because my daughter has never been a breakfast eater.
I never pushed her because I was the same as a child but now that she is in secondary school and starts her day at 6 am and keeps going until 4 pm, she needs her calories!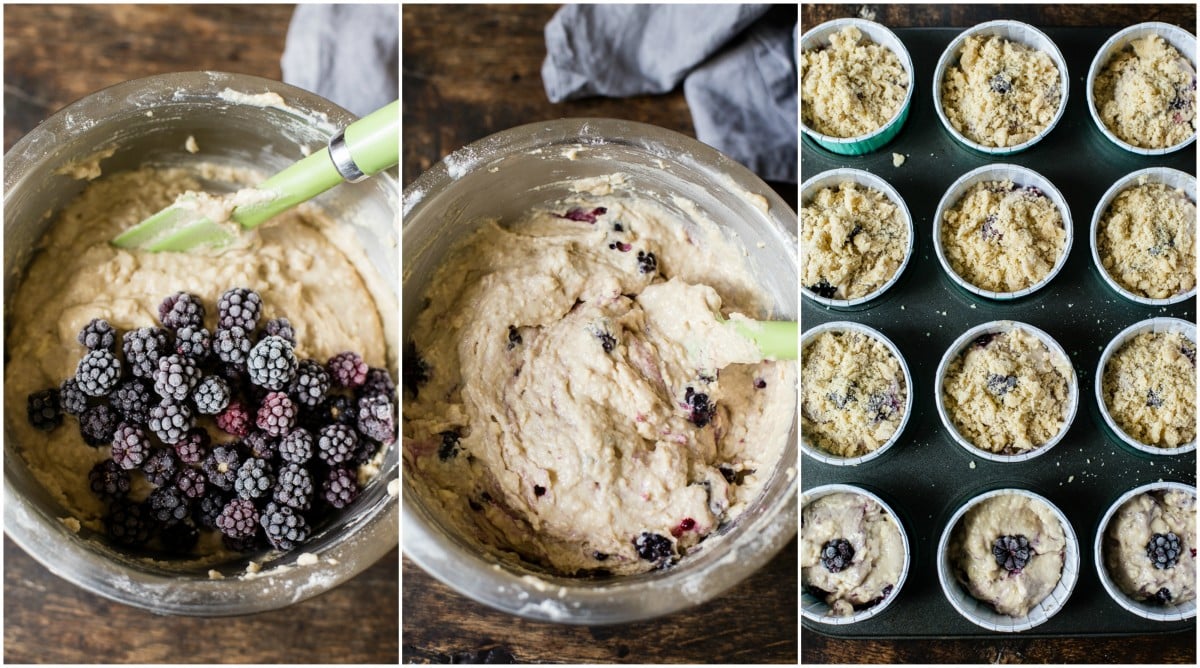 She doesn't like to eat breakfast but she will eat these muffins because they are special. They are MAGICAL.
Soft and buttery crumb studded with plump blackberries, that turn into jammy pools of sweetness with a hint of summer, then topped with brown sugar streusel. Are you tempted yet?
Better yet, the recipe for these blackberry muffins with a streusel topping is full proof. It's a recipe that I've used for years and today I am sharing it with you!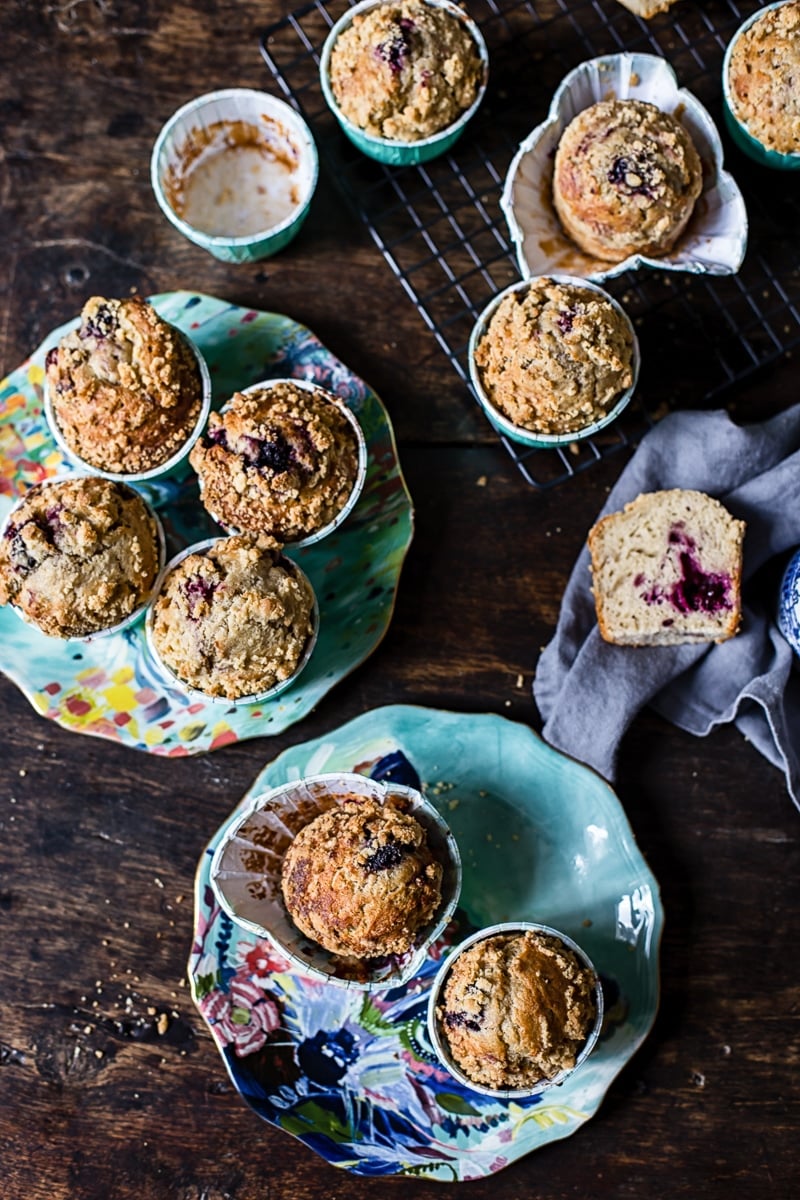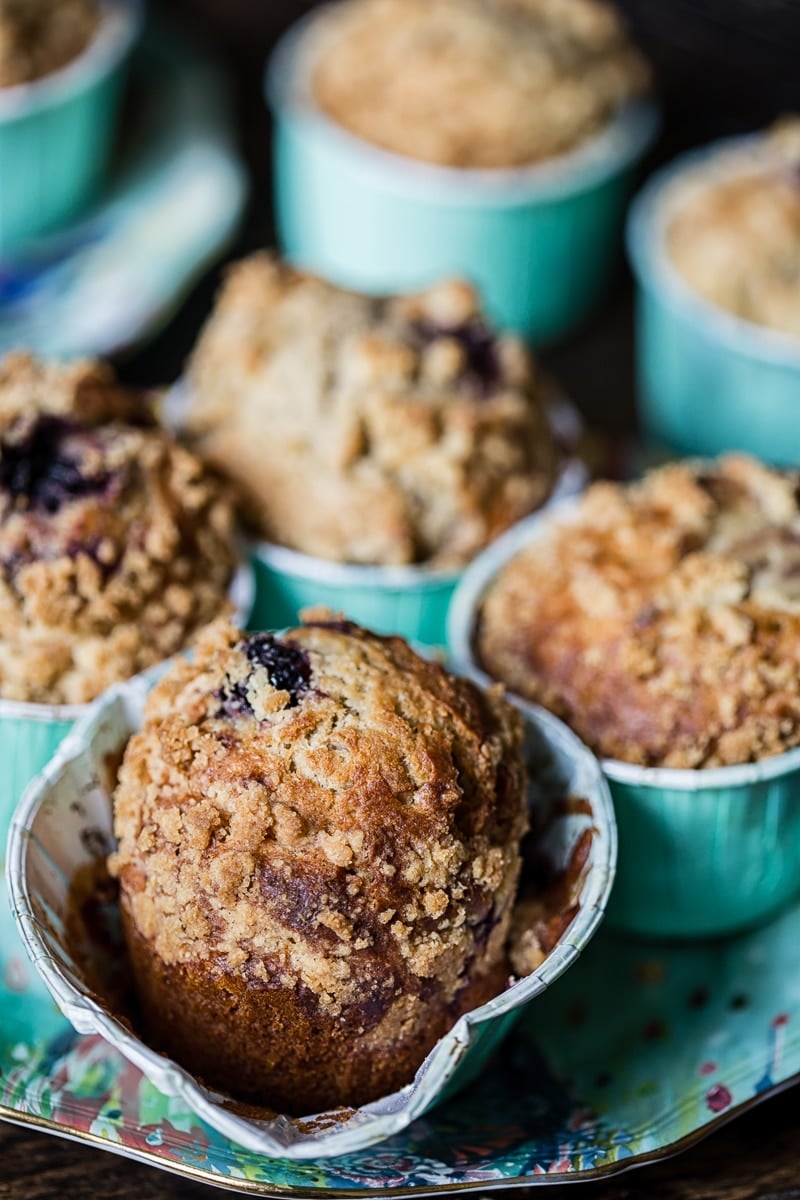 Ingredients
2½

cups/300 g all-purpose flour

3/4

cup/165 g light brown sugar

2

tsp

baking powder

1

tsp

baking soda

1/2

tsp

salt

1/2

cup/125 gr butter

1

cup/250 ml yogurt

2

eggs

large

¾

cup/190 ml milk

1

tsp

vanilla

1

cup

blackberries

fresh or frozen
For the streusel topping
2

tbsp

butter

1/4

cup/30g flour

2

tbsp

light brown sugar
Instructions
Preheat the oven to 350F/180C.

In a large bowl mix the flour, sugar, baking powder, baking soda and salt and cut butter in with a pastry blender.

In a small bowl mix lightly beaten eggs, yogurt, vanilla and milk.

Add the wet ingredients to the dry ones.

Add blackberries. Stir gently in order not to crush blueberries.

Make the streusel topping by mixing all the ingredients with a fork.

Scoop into greased or paper lined muffin tin, sprinkle with a pinch of the streusel topping and bake at 350F/180C for 20-25 minutes.