Lemon blueberry muffins for the win! It will become your favourite recipe!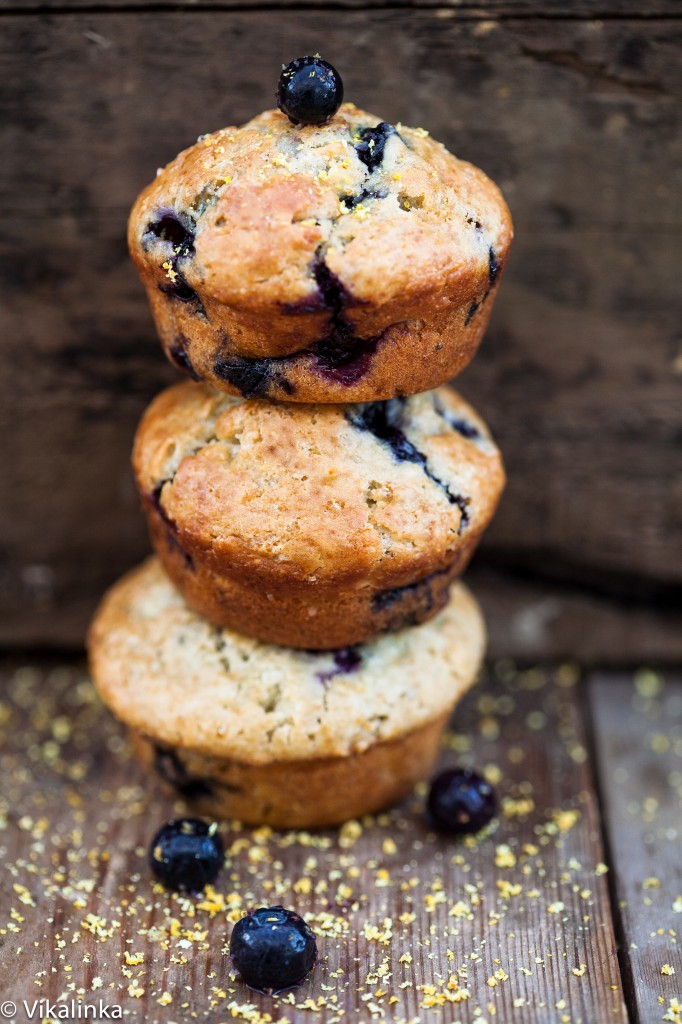 Have I ever told you that nothing makes me feel organised than a freezer full of homemade muffins that are stored for a rainy day? Considering that we live in England that day is often here.
In all seriousness, I absolutely adore having fresh muffins waiting for my kids at home after school. Such a perfect snack! Especially if they are made by you and you know exactly what  ingredients went in.
These lemon blueberry muffins for example are made moist with yogurt and loads of blueberries with an addition of not much sugar.
I usually make this recipes into 12 good sized muffins but this time I used an ice-cream scoop to portion them and I got 18 smaller ones. You see you can avoid all the guilt and have a little piece of indulgence that is portion and therefore, calorie controlled!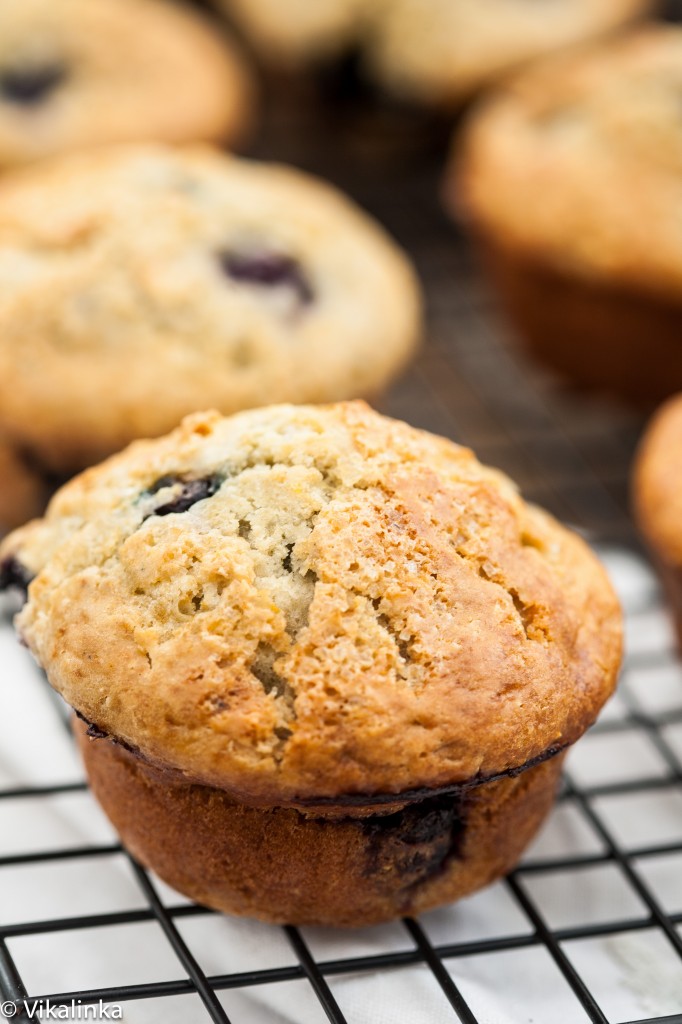 I just talked about my obsession with Lemon and Blueberries combination in my Blueberry and Limoncello Cheese Crepe recipe and here I go again.
These muffins are a pure delight-soft and fluffy, studded with blueberries and livened up with lemon flavour that filled my house with irresistible aroma.
I could barely wait for them to get out of the oven and had my coffee pot at the ready as soon as they were baked.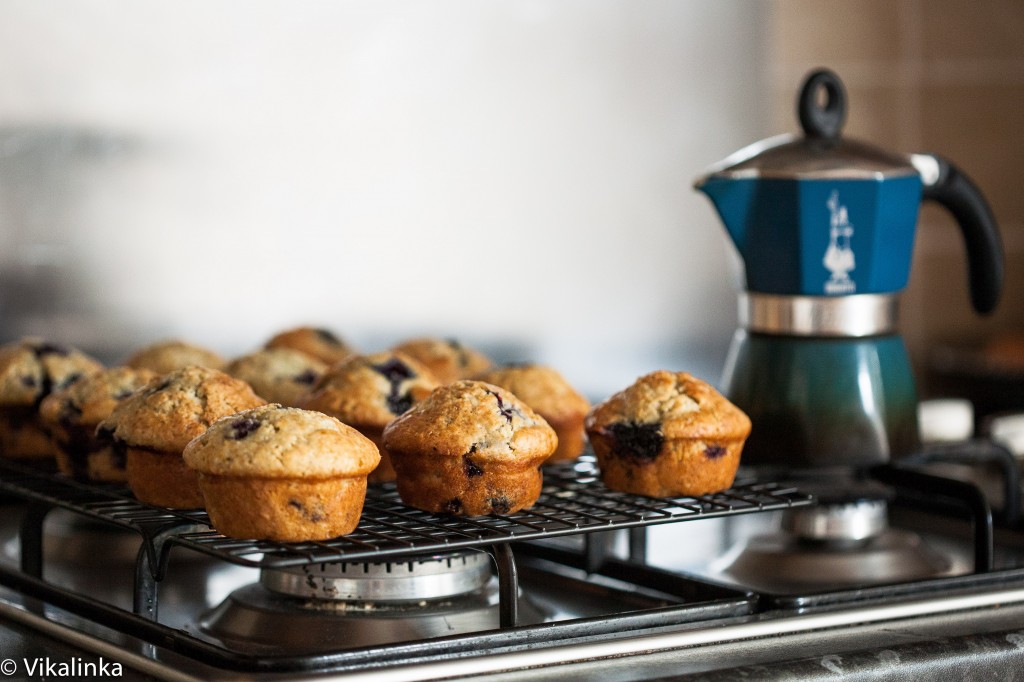 The recipe for these Lemon Blueberry Muffins couldn't be easier and more full-proof.
Just mix your dry ingredients and cut butter in with a pastry blender. (Don't my Matryoshka Doll measuring spoons look adorable!)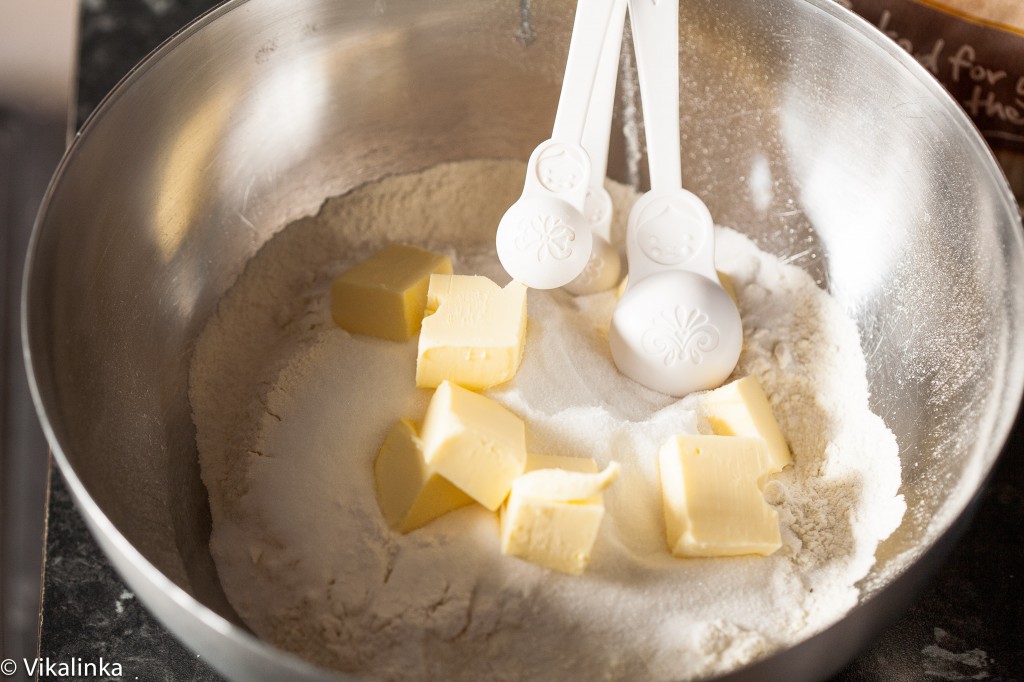 Then add mixed wet ingredients to the dry ones.
Top with fresh or frozen blueberries and a good measure of lemon zest and mix gently.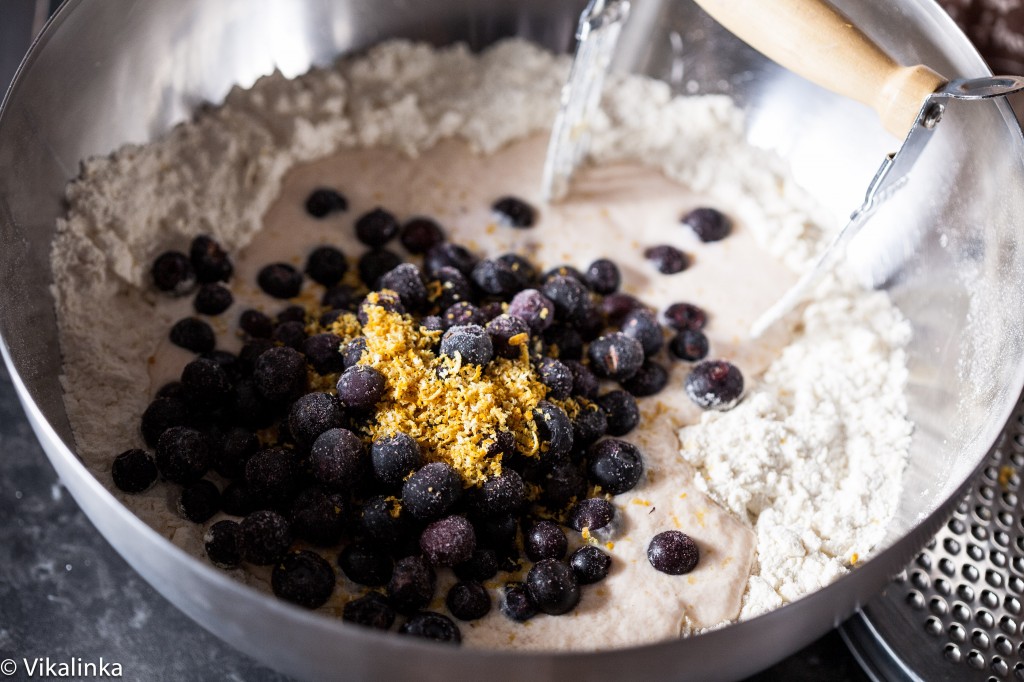 Scoop them in the greased or paper lined muffin tin, sprinkle with a pinch of Demerara/Turbinado sugar for extra texture and bake!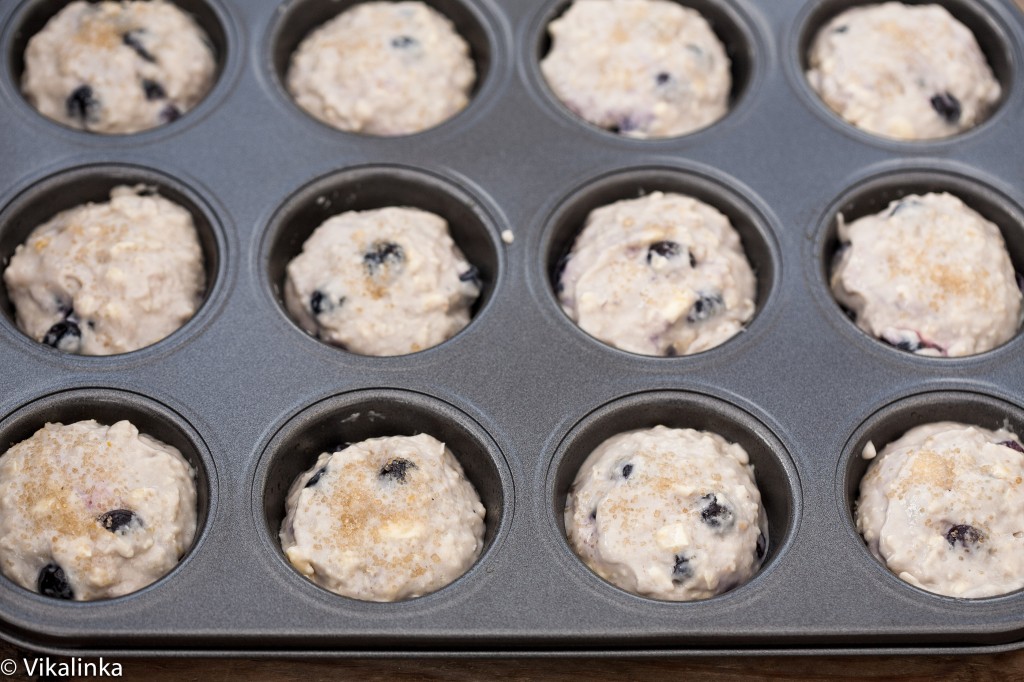 Such an easy recipe that yields gorgeous lemon blueberry muffins EVERY time! Feel free to use any fruit you like.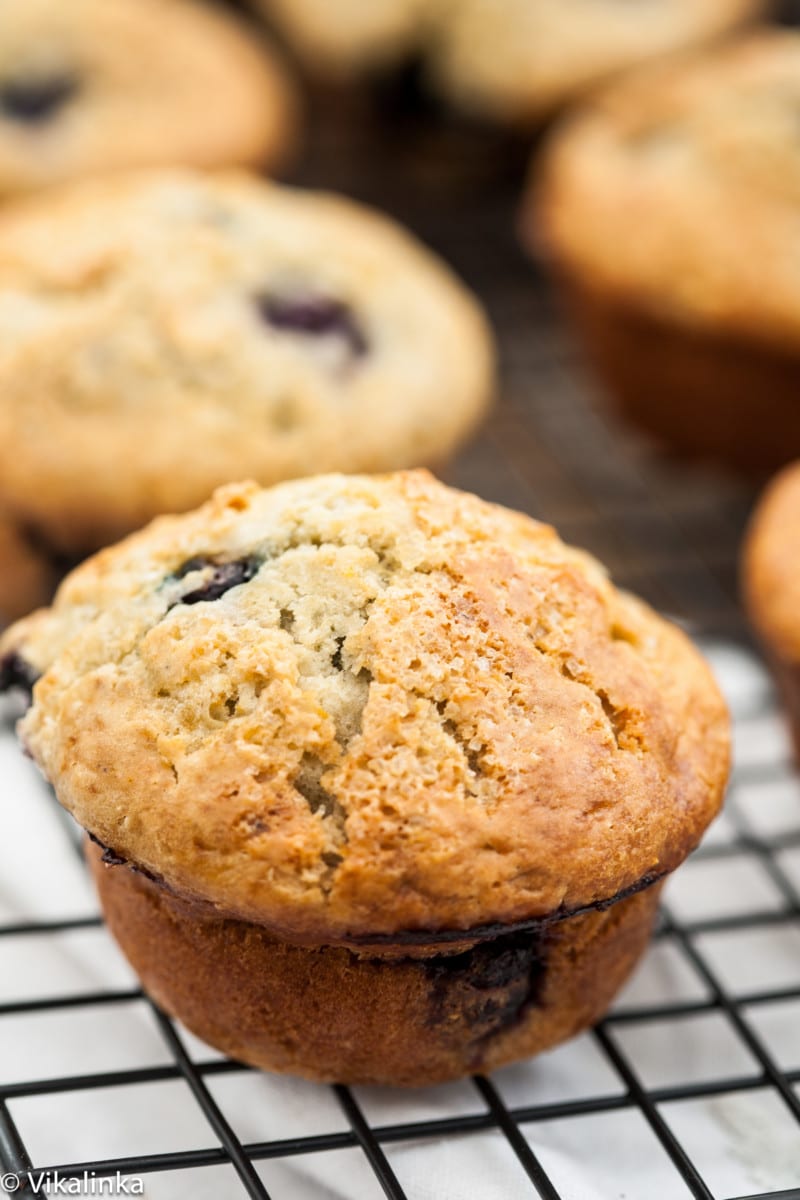 Ingredients
All purpose flour-2 1/2 cups

Sugar-3/4 cup

Baking powder-2 tsp.

Baking soda-1 tsp.

Salt-1/2 tsp.

Butter-1/2 cup/125 gr.

Plain yogurt-1 cup/250 gr

Egg-2 large

Milk- 3/4 cup

Vanilla essence- 1 tsp.

Lemon- zest of one lemon and juice of 1/2

Blueberries

fresh or frozen-1 cup

Demerara/Turbinado sugar for sprinkling

optional
Instructions
Preheat the oven to 350F/180C.

In a large bowl mix your flour, sugar, baking powder, baking soda and salt and cut butter in with a pastry blender.

In a small bowl mix lightly beaten eggs, yogurt, vanilla essence, lemon juice and milk.

Add wet ingredients to the dry ones.

Add blueberries and lemon zest. Stir gently in order not to crush blueberries.

Scoop into greased or paper lined muffins tin, sprinkle with a pinch of Demerara/Turbinado sugar and bake at 350F/180C for 20-25 minutes.