This layered blackberry fool is my favourite way to enjoy fresh blackberries in the summer.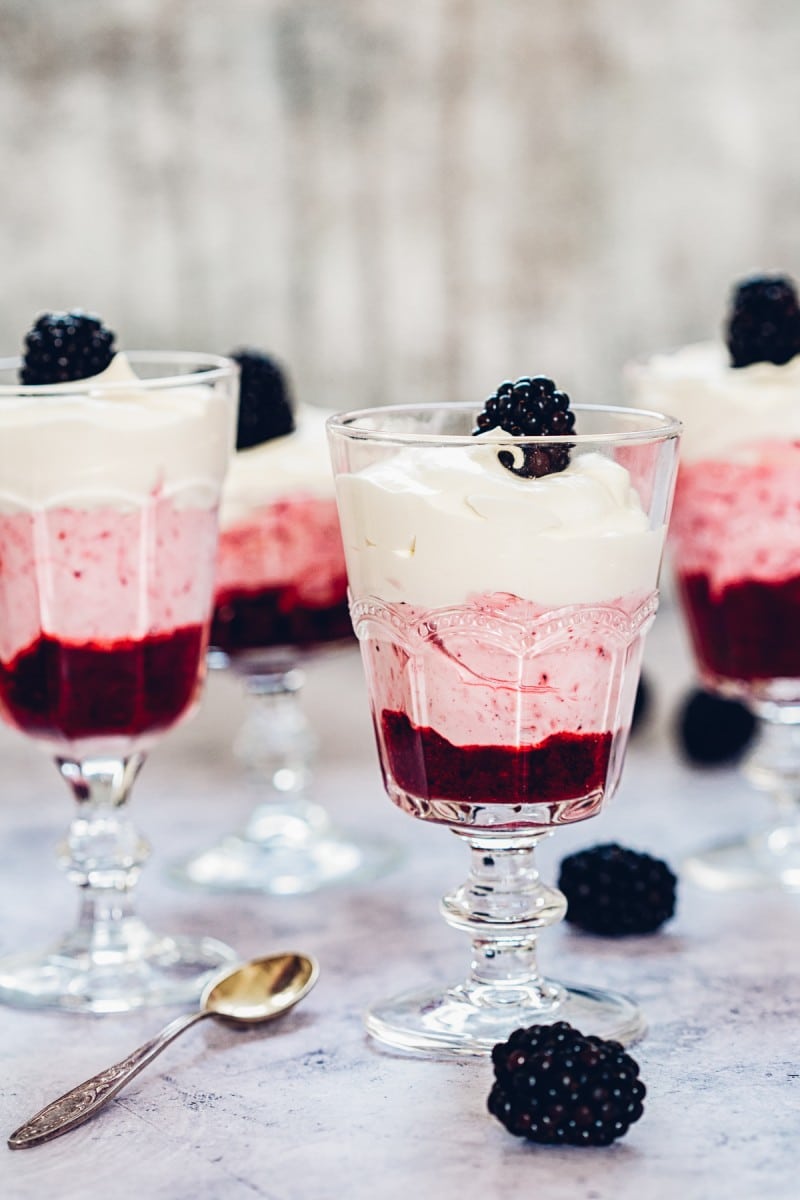 (This post is sponsored by Driscoll's Victoria Sweet Blackberries, all opinions remain my own.)
Despite my deep love for the berry, I never really knew that there can be so much difference between varieties.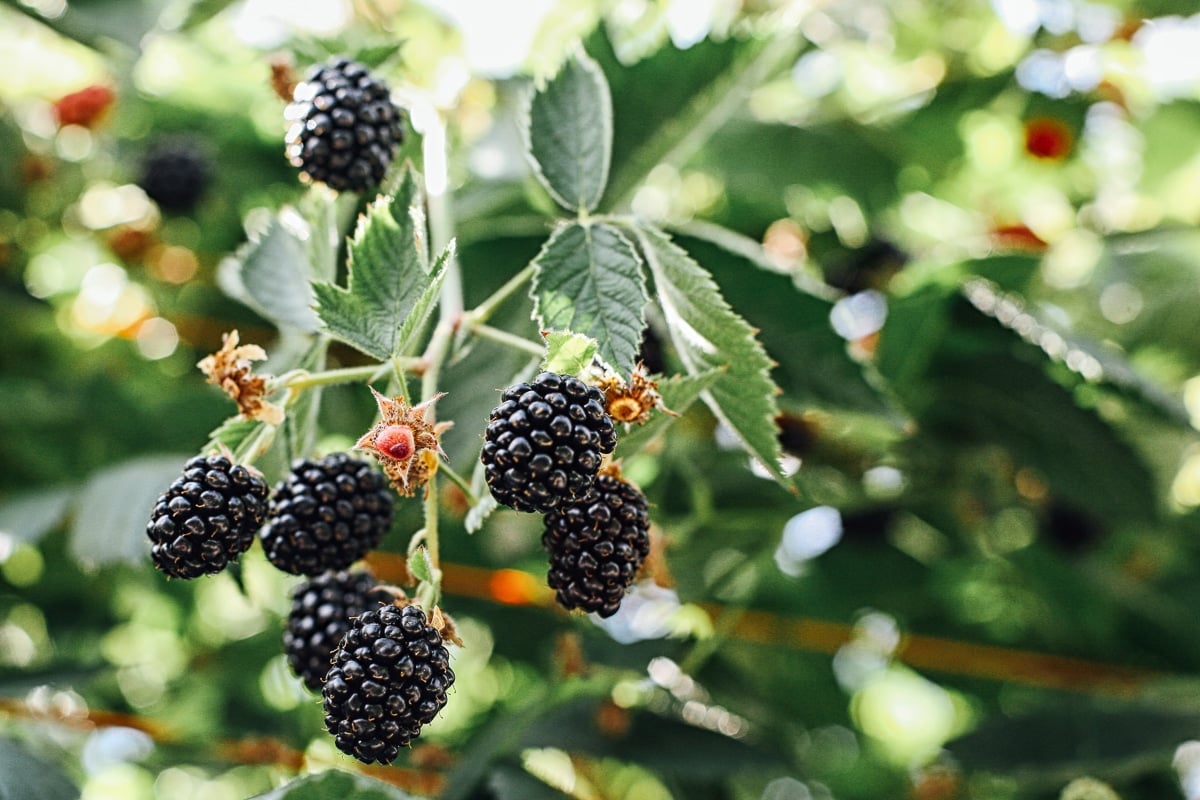 We pick blackberries from a field near our house, a family tradition each autumn. They are plentiful, small and tart, and of no real pedigree.
But I found a completely different sort of blackberries on a farm in lovely Kent. These blackberries are sweet, plump, and huge – two bites to get one down!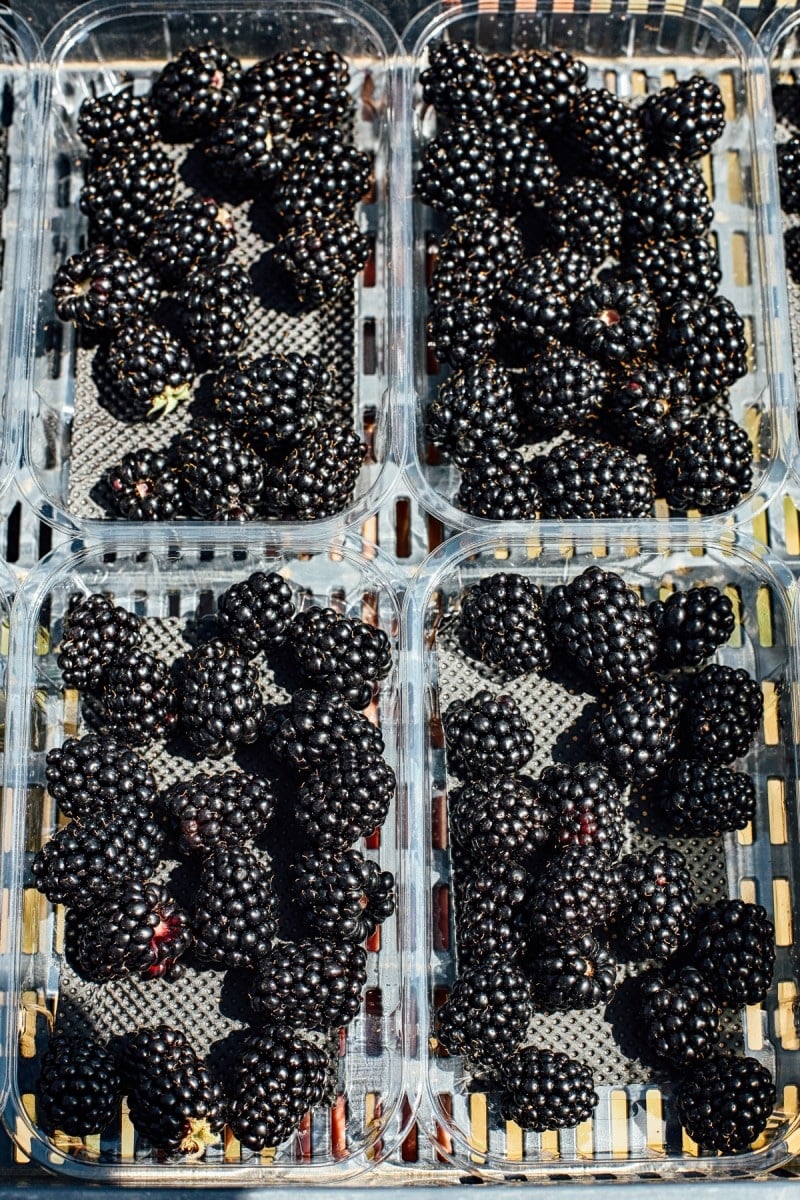 The farm is one of sixty in the Berry Gardens cooperative, which grows a range of soft fruit across the UK. But the purpose of this visit is their exclusive UK contract to grow a unique type of blackberry developed by Driscoll's.
Appropriately called 'Driscoll's Victoria Sweet Blackberries', they are really next level fruit, and a huge step up from those picked in the local woods.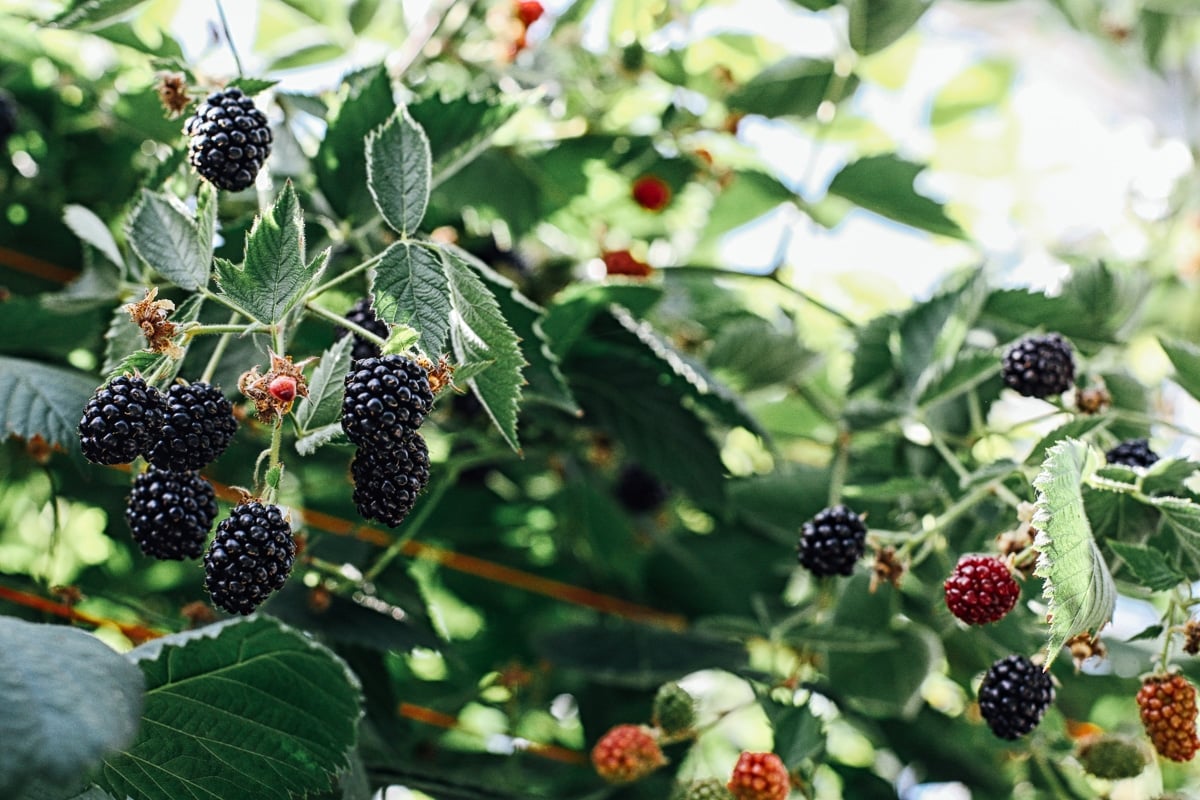 I visited two locations of Clock House Farm, owned and run by the same family since 1903, and growing a range of soft and stone fruit. The first location had a huge spread of blackberry plants in a massive glasshouse.
Having some production indoors allows growers to spread the harvest out to more of the year, meaning that we get fresh blackberries for most of the year.
The goal is for year-round blackberries, which is great news for those of us with an addiction for the berries. For now, we can find them in supermarkets and many other stores from May through October.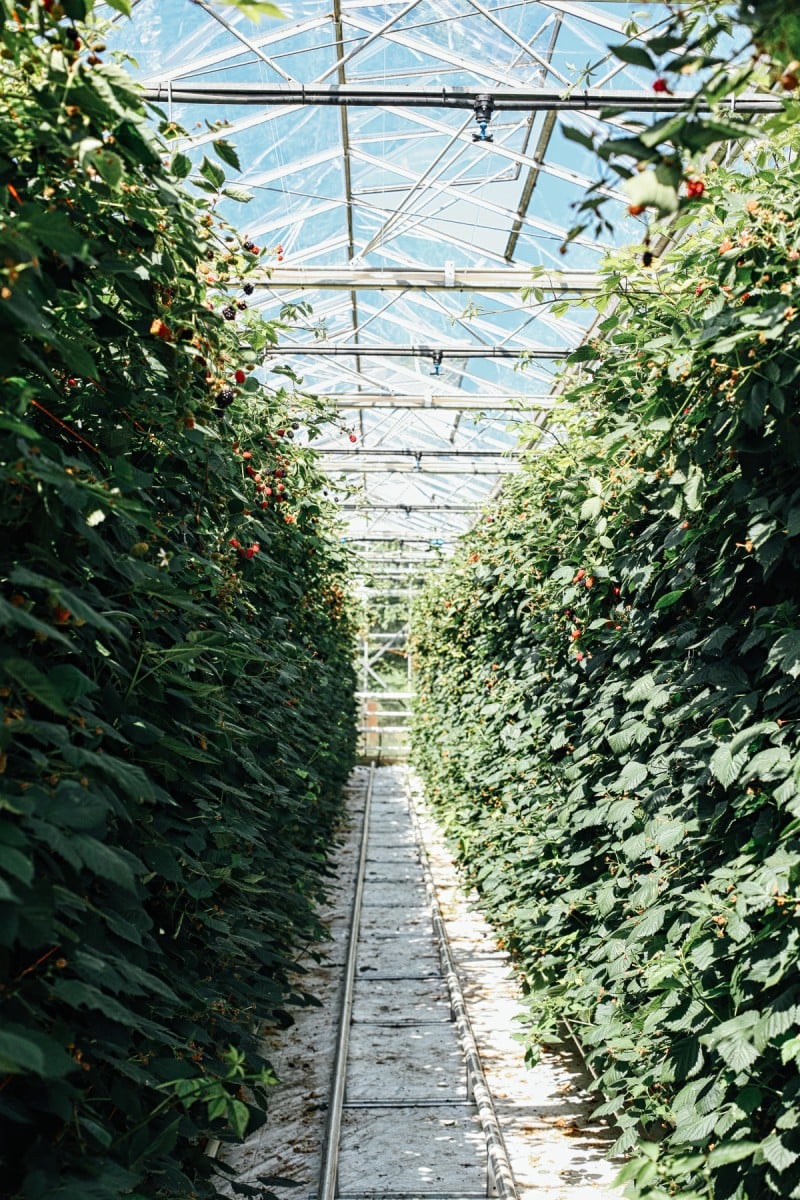 The glasshouses mean that growing can be carefully controlled, with all sort of changes happening throughout the day to make sure that the berries are consistently delicious, with perfect colour and size.
But that doesn't mean that everything happens indoors. At another location I saw a field of plants covered by tents. I gather this is a bit of a challenge, as the not infrequent wind storms that come through England can cause a bit of a mess.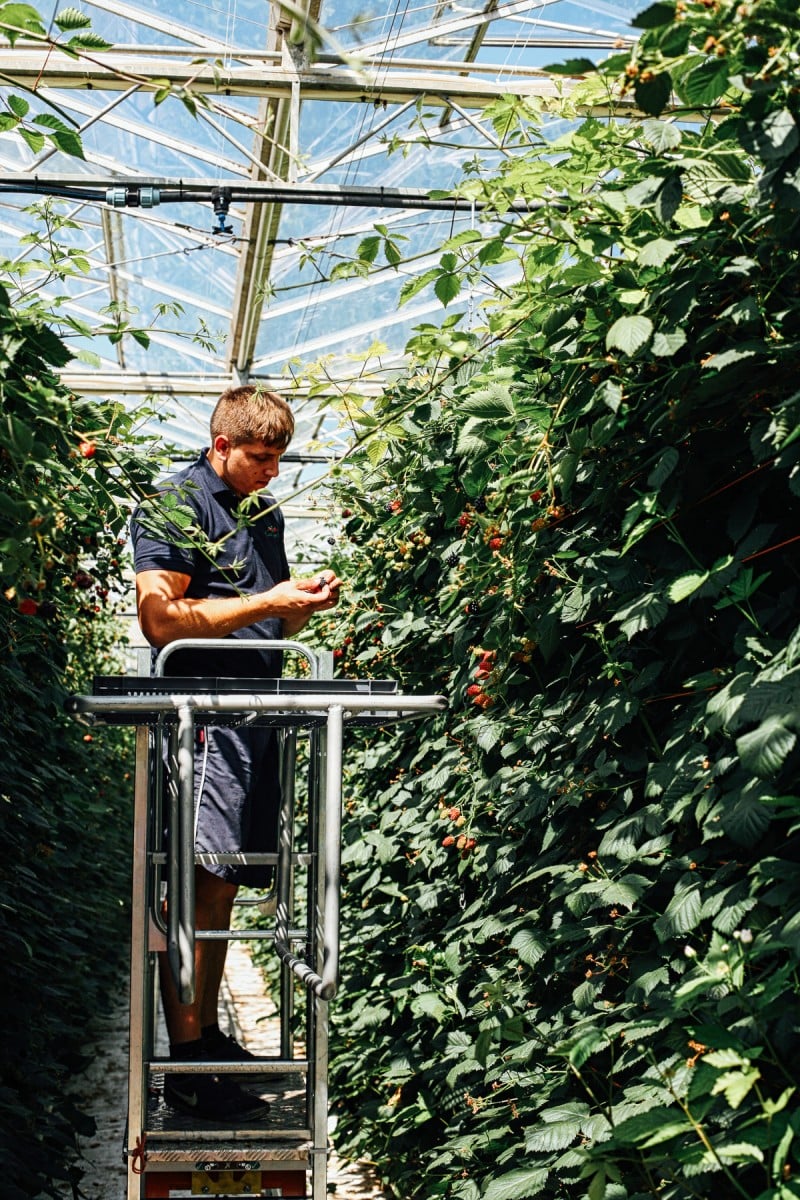 In both locations, the same formula gives us great berries. They need the even temperature, consistent water, and plenty of sun to give that deep colour we love.
And they need to be eaten fresh, which is why Berry Gardens works with growers and shops to get produce on the shelves in as little as 24hrs after picking.
The science involved doesn't mean the human touch is ignored. Each berry is handpicked at peek ripeness to ensure we get the best fruit possible.
If they cost slightly more, it is money well spent. The taste is extraordinary, meaning that they can be used in ways others cannot, especially if you like to sit down with a pile of berries as a snack or make this magnificent Blackberry Fool.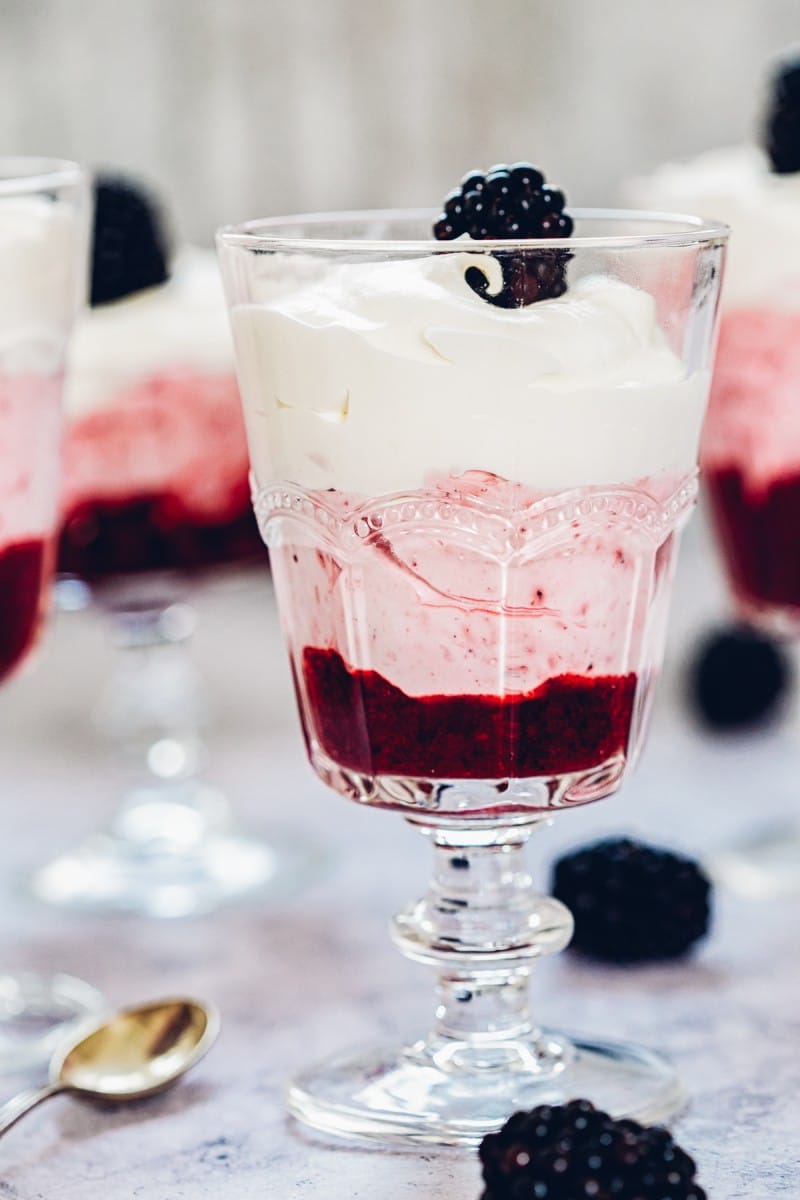 What is Blackberry Fool?
That's a funny name I have to admit but any fruit fool simply means a whipped cream based dessert with fresh or cooked fruit folded into it.
In this cake the blackberries are crushed and layered in the glass. The first layer consists of blackberries alone, then blackberries are folded into vanilla flavoured whipped cream and finally a layer of whipped cream with a blackberry on top.
A simple thing made beautiful and delicious!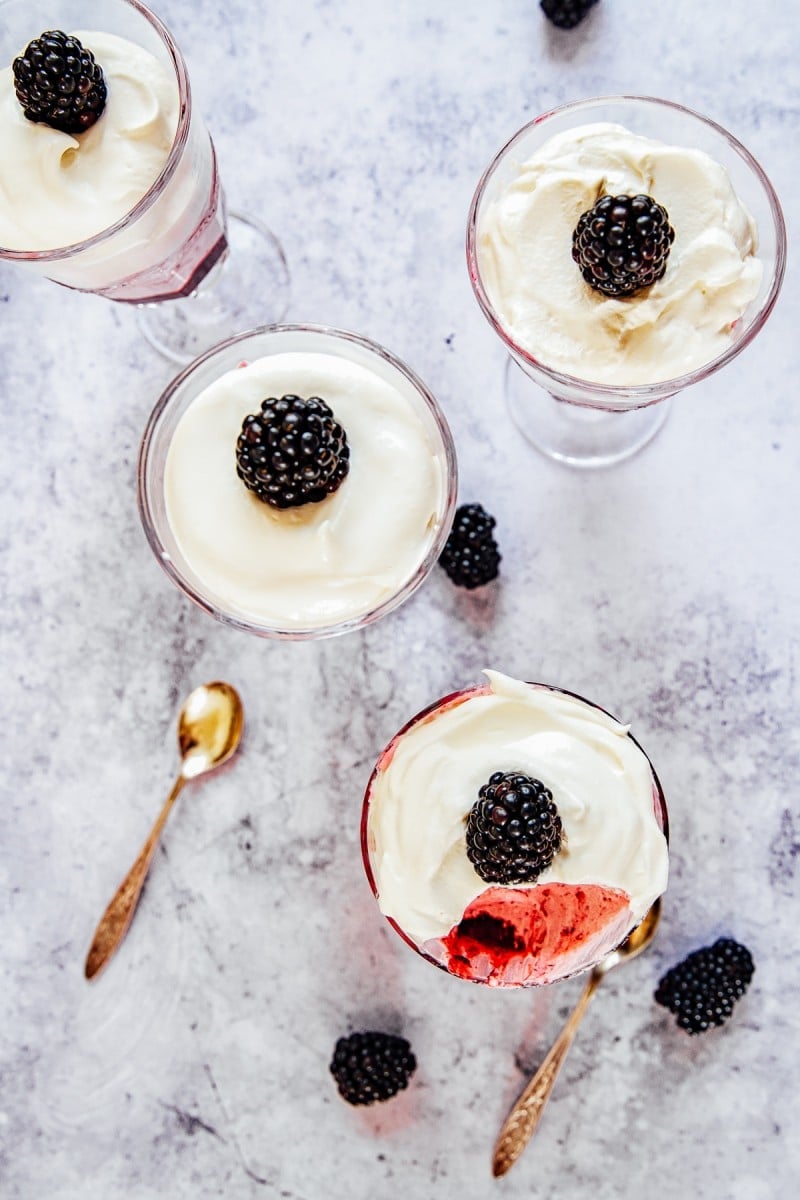 For more blackberry recipe inspo click here!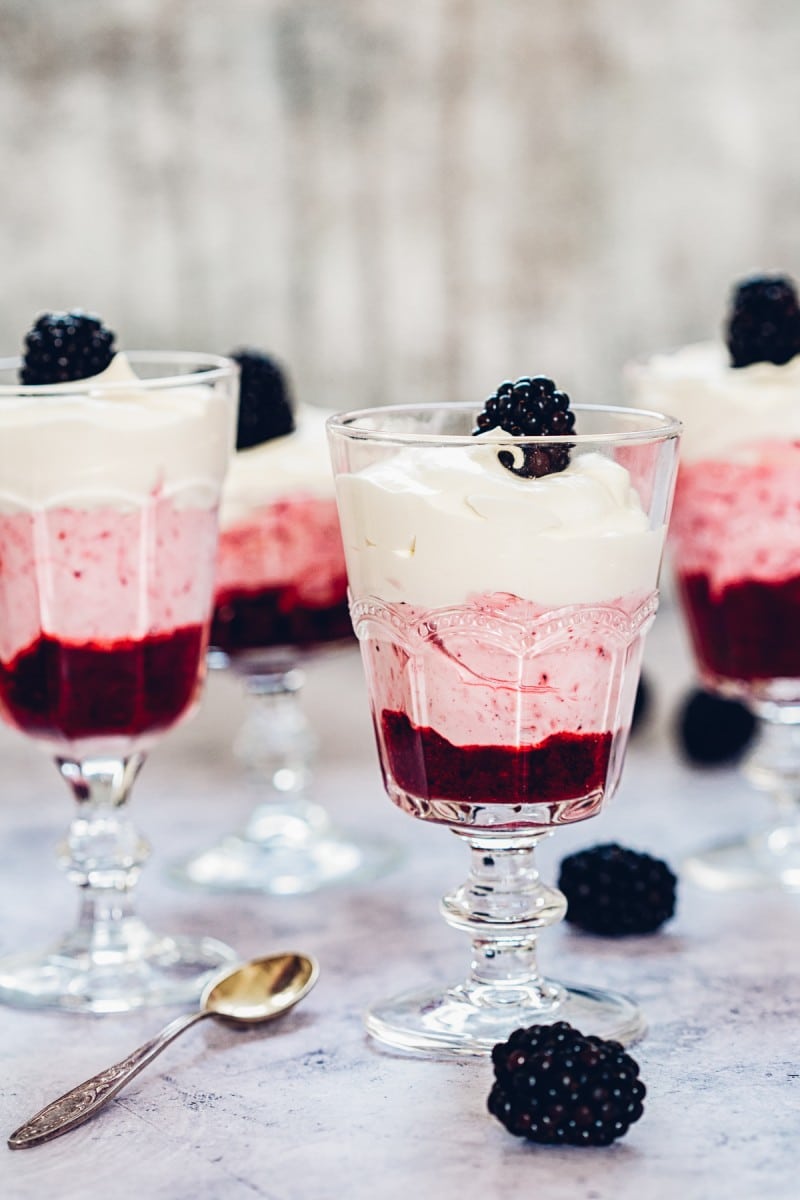 Ingredients
200g/1 1/2 cups

blackberries

fresh

500ml/2 cups

double cream/whipping cream

3

tbsp

icing sugar

1

tsp

vanilla
Instructions
Reserve 4-6 blackberries for decorating. In a small bowl crush blackberries with a fork or blend in a food processor. (You may add 1 tbsp of sugar to the blackberries if they are not sweet enough.)

In a large bowl whip double/whipping cream with icing sugar and vanilla until soft peaks form. Do not overbeat as you want softly whipped cream.

Divide whipping cream into equal parts. Take 1/3 of the mashed blackberries and fold gently into 1/2 of the whipped cream with a spatula.

Have 4 serving glasses ready for layering the blackberry fool. Start by dividing the remaining mashed blackberries among 4 glasses. Then top with blackberry cream and finish with vanilla flavoured whipped cream.

Decorate each Blackberry Fool with one or two blackberries. Serve immediately or keep chilled until serving.
Nutrition Facts
Layered Blackberry Fool
Amount Per Serving
Calories 459
Calories from Fat 396
% Daily Value*
Fat 44g68%
Cholesterol 163mg54%
Sodium 45mg2%
Potassium 89mg3%
Carbohydrates 9g3%
Protein 2g4%
Vitamin A 1750IU35%
Vitamin C 0.7mg1%
Calcium 77mg8%
* Percent Daily Values are based on a 2000 calorie diet.