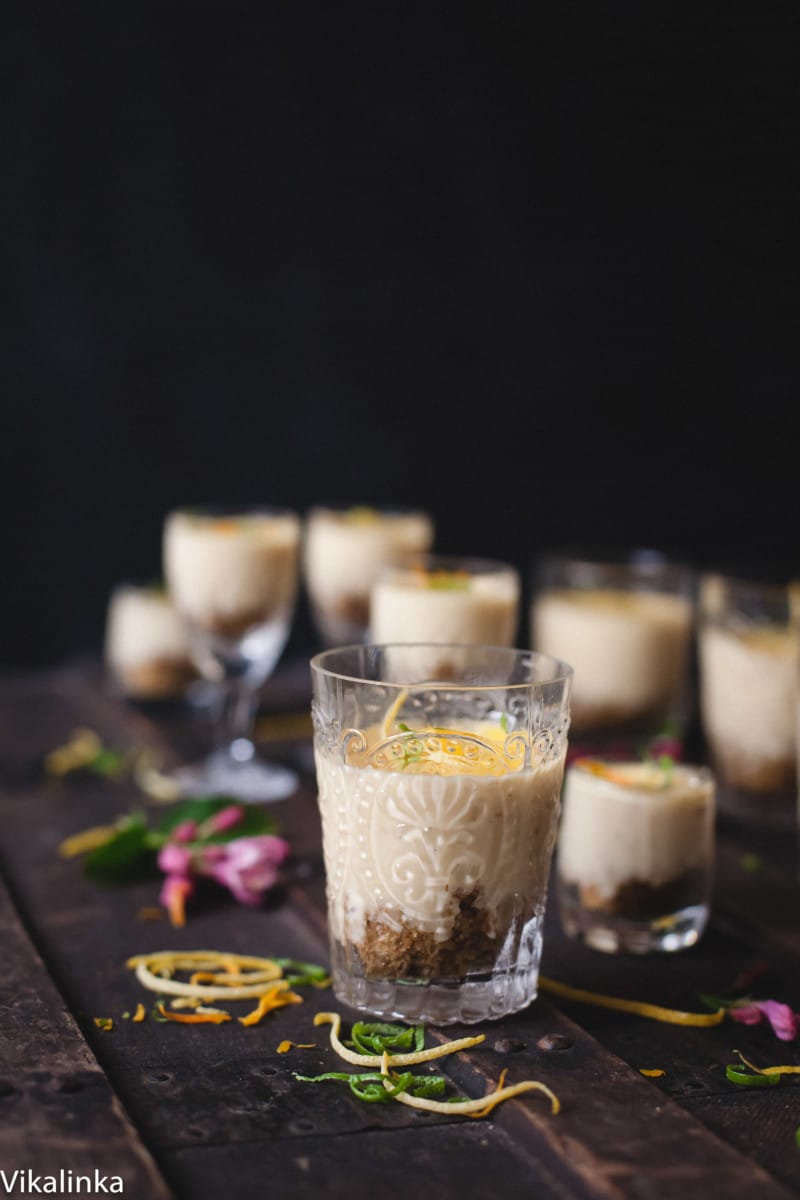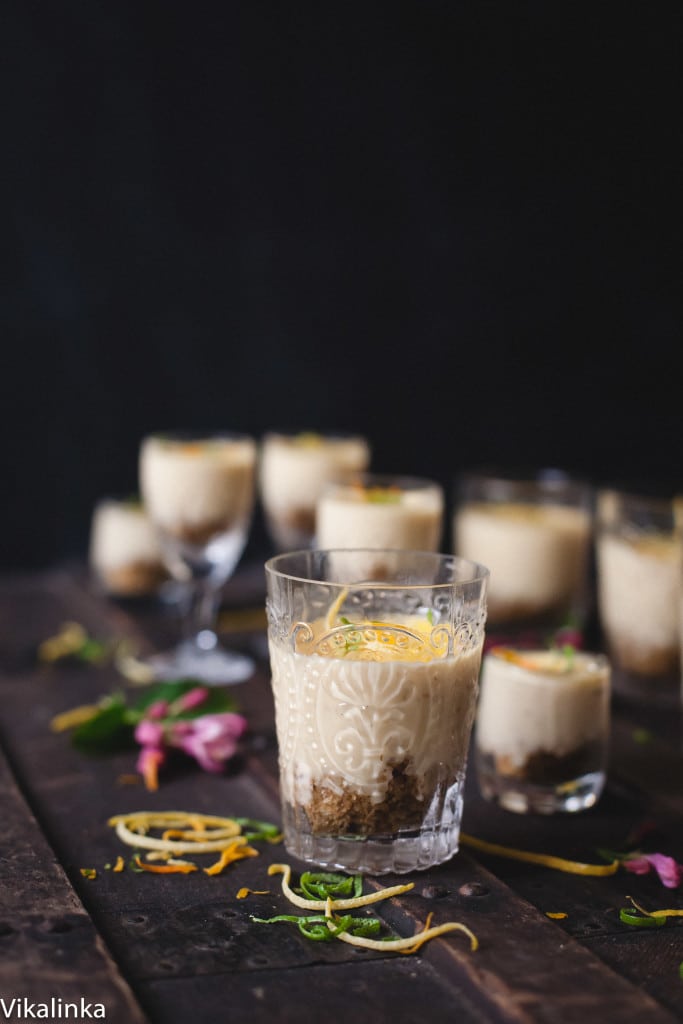 It was a Saturday afternoon and I was dragging my feet home after a particularly heavy week of studying, paper writing and exams. I felt especially sorry for myself as I had to get up before 7 am on a weekend, travel to central London to take a 3-hour long mock test in preparation for my BIG exam that is yet to come.
As soon as the front door swung open, I was gently kissed by a sweet whiff of vanilla. Mmmm…I was in for a great surprise. Brad was cooking up a storm and to top it off he was also making a dessert.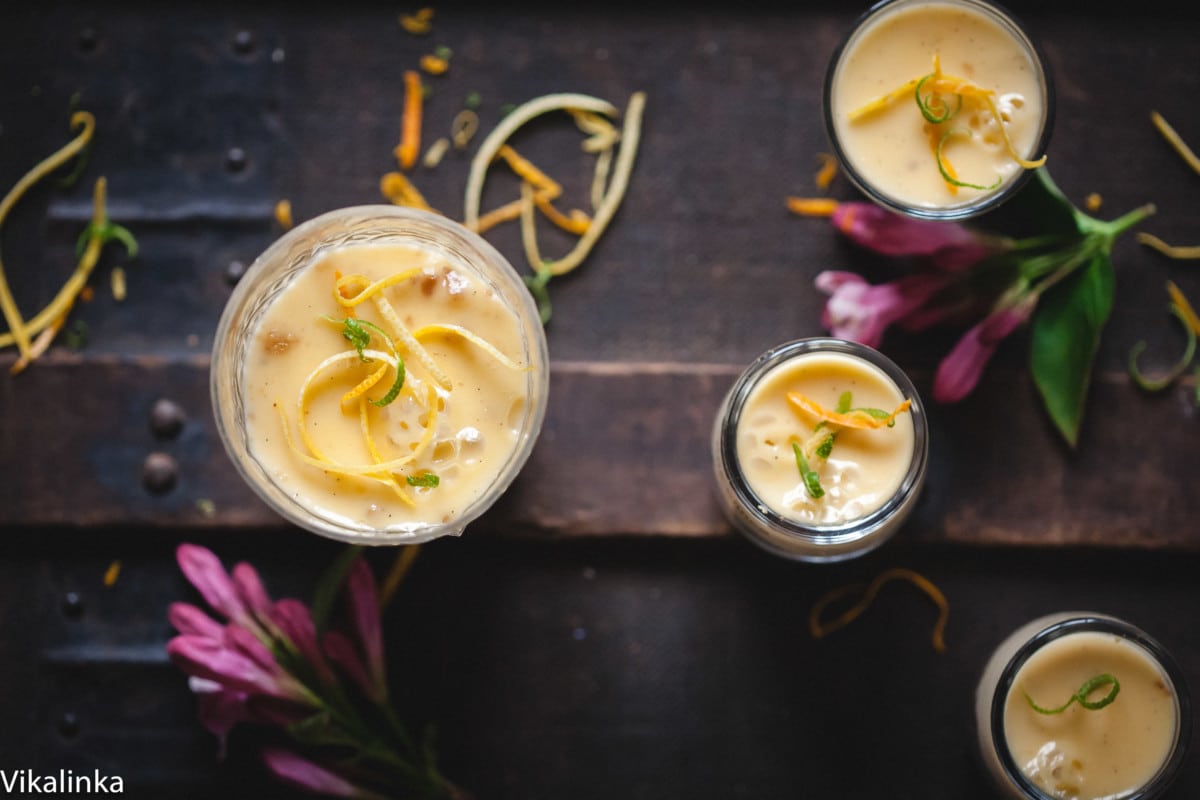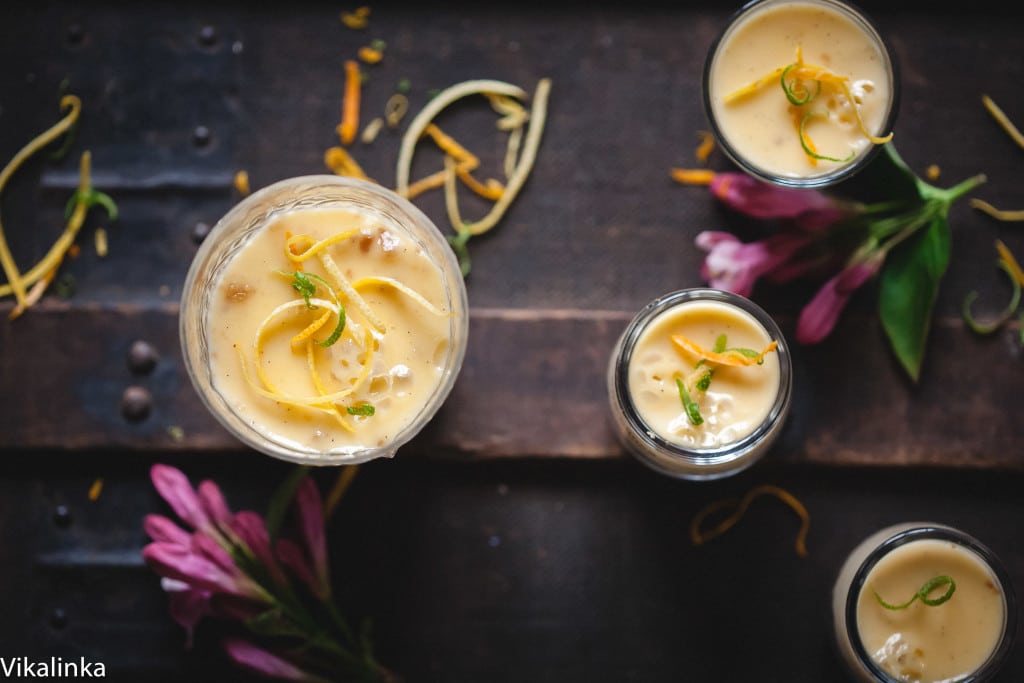 I am pretty sure it was the first proper dessert he made apart from a fruit salad, and I absolutely love him for his fearlessness! His usual state of mind is to plunge himself into anything new no matter how complex and unfamiliar it is, thinking he'd just have to figure it out somehow along the way.
Posset is an ancient British pudding and lately it's been experiencing a bit of renaissance here in England. I've been seeing it everywhere-new cookbooks, shiny magazine pages and social media. I couldn't wait to give a go myself but was too busy with my course work to busy myself in the kitchen. Brad knew nothing of this. He just chose to make it because it looked simple enough.
This pudding, and I use the word 'pudding' here as Brits do as in "anything sweet", is some sort of magic. All you do is mix cream with citrus and pop it in the fridge, and somehow it sets and turns into heavenly cheesecake-like little bites!
This pudding, infused with flavours of warm and comforting vanilla, then hit with bold lemon and cheeky grapefruit, is so delicious we knew it was our duty to share this goodness with you, friends. Plus, you barely need a recipe, just follow the photo guide!
We filled all little cups and glasses we had around no matter shape or size! This way, when you are feeling peckish you can have a tiny glassful of lil something for your sweet tooth. No guilt!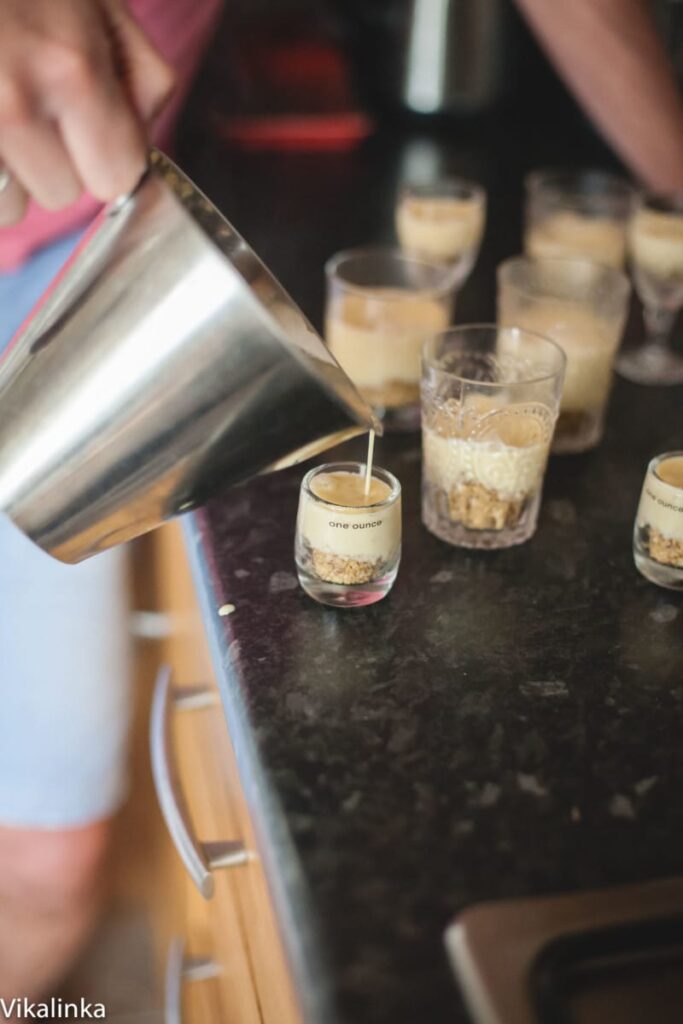 Ingredients
For the base
50

g/1/2 cup-hazelnuts or almonds

5

digestive biscuits/or any other biscuits/cookies

30

g/ 2 tbsp unsalted butter

melted
For the creamy filling
200

ml/ 1 cup freshly squeezed juice of grapefruit and lemon

1 grapefruit, 2-3 lemons

100

g/1/2 cup sugar

1

vanilla bean

seeds scraped out

600

ml/ 2 1/2 cups double cream/whipping cream
Instructions
Toast the almonds in a dry pan over low heat for 3-5 minutes. Cool and chop.

Crush biscuits into crumbs, mix in chopped nuts and melted butter.

Fill glasses with the biscuit base and put in the fridge to chill.

Zest grapefruit and lemons, cut them in half and juice into a measuring cup.

Split your vanilla bean in half with a sharp knife and scrape the seeds out, add the seeds and the bean to the zest.

In a small pot combine sugar, citrus juice, zest, vanilla bean and seeds, bring to a boil over medium heat, turn the heat down and let it simmer for 15 minutes until it turns into a syrup. It should coat your spoon when it's done but shouldn't be too thick.

Take it off the heat, add cream and put it back on the stove, heat it gently over low heat while stirring for 10 minutes. Cream will thicken.

Take it off the heat and strain the cream filling through a fine sieve to catch zest, vanilla bean and all other bits. This step will leave you with a silky smooth pudding.

Take your cups and glasses out of the fridge and fill them with the cream mixture.

Put them in the fridge to set for 2 hours.

Serve garnished with orange, lime and lemon zest or white chocolate curls!
* Recipe slightly adapted from Jamie's Great Britain by Jamie Oliver