Have you ever enjoyed garlic and herb flavoured butter in a restaurant? It's so easy to make at home using just 5 ingredients!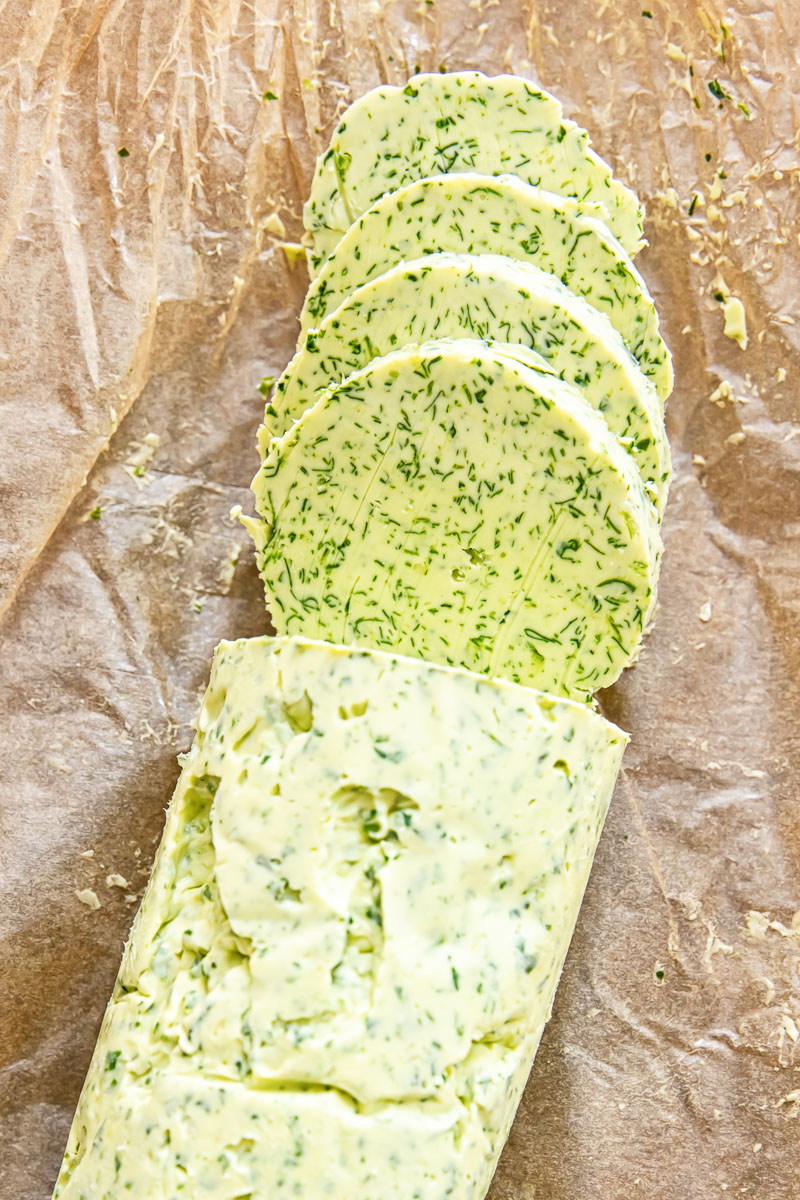 I am a self-proclaimed condiment addict. I have a second refrigerator dedicated solely to sauces, different types of mayo, mustards, etc. I've said it many times and I will say it again. Condiments and garnishes are what can elevate any dish from very simple to divine.
Flavoured butter falls in the same category for me. Have you ever been served an exciting bread basket before your meal at a restaurant? I grew up on very good bread, so this part is important to me.
And have you ever had that bread accompanied by flavoured butter? If you are nodding yes to these questions, I have no doubt you will want to repeat that experience at home.
Good quality butter needs no improvement but mediocre butter can been made 100 times better by being infused with a bit of extra flavour.
The recipe I am sharing today is for garlic and herb infused butter but it is just the beginning. The flavour infusions are endless and once you start on this simple recipe, you won't be able to stop.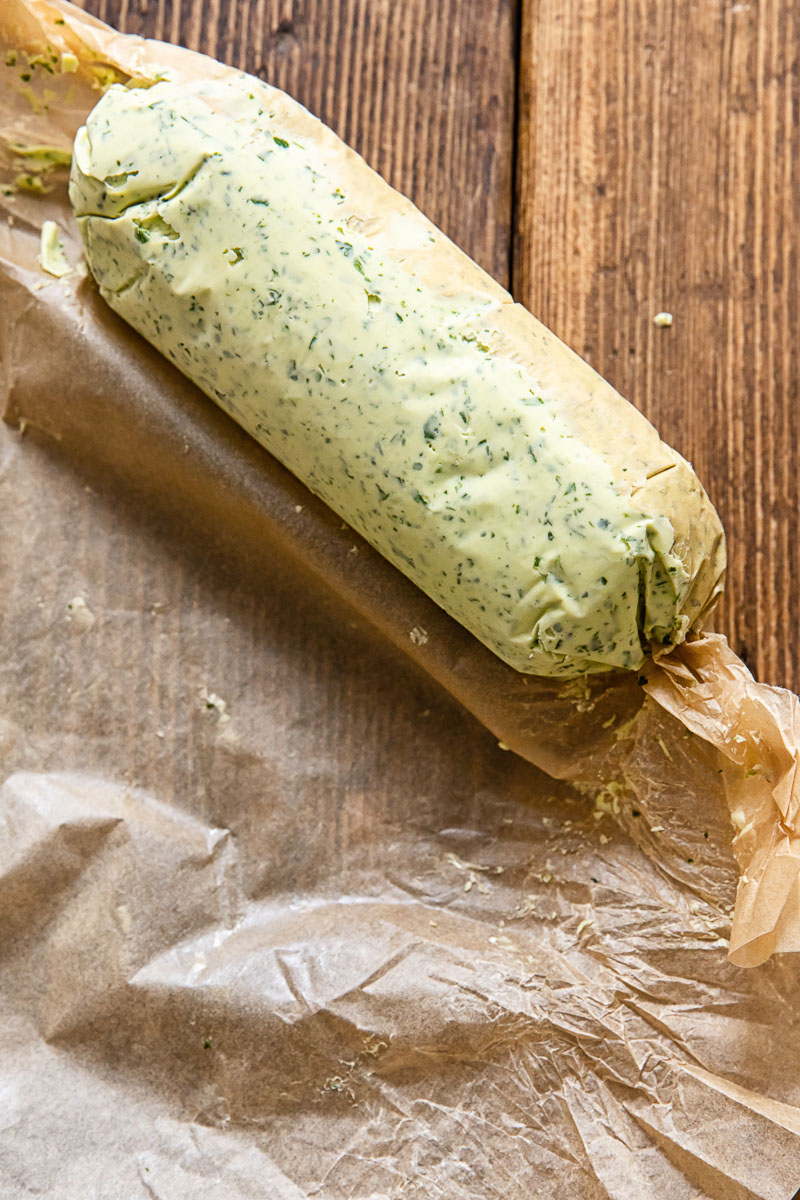 Flavoured Butter
We are all used to flavoured cream cheese but it's not common to see flavoured butter in local supermarkets. I am not sure if it's difficult to produce commercially or there is no demand for it but it is undoubtedly delicious!
Adding a bunch of herbs to a softened block of butter is the first thing that came to my mind in the middle of the summer. However, you can expand your options beyond the usual herb and garlic.
Sun-dried tomato and basil butter sounds good to me. Or how about truffle and parmesan? Wouldn't that be delicious on pasta? The possibilities are endless. Just pause for a minutes and think of what you'd like to eat and I am sure ideas will flood your mind.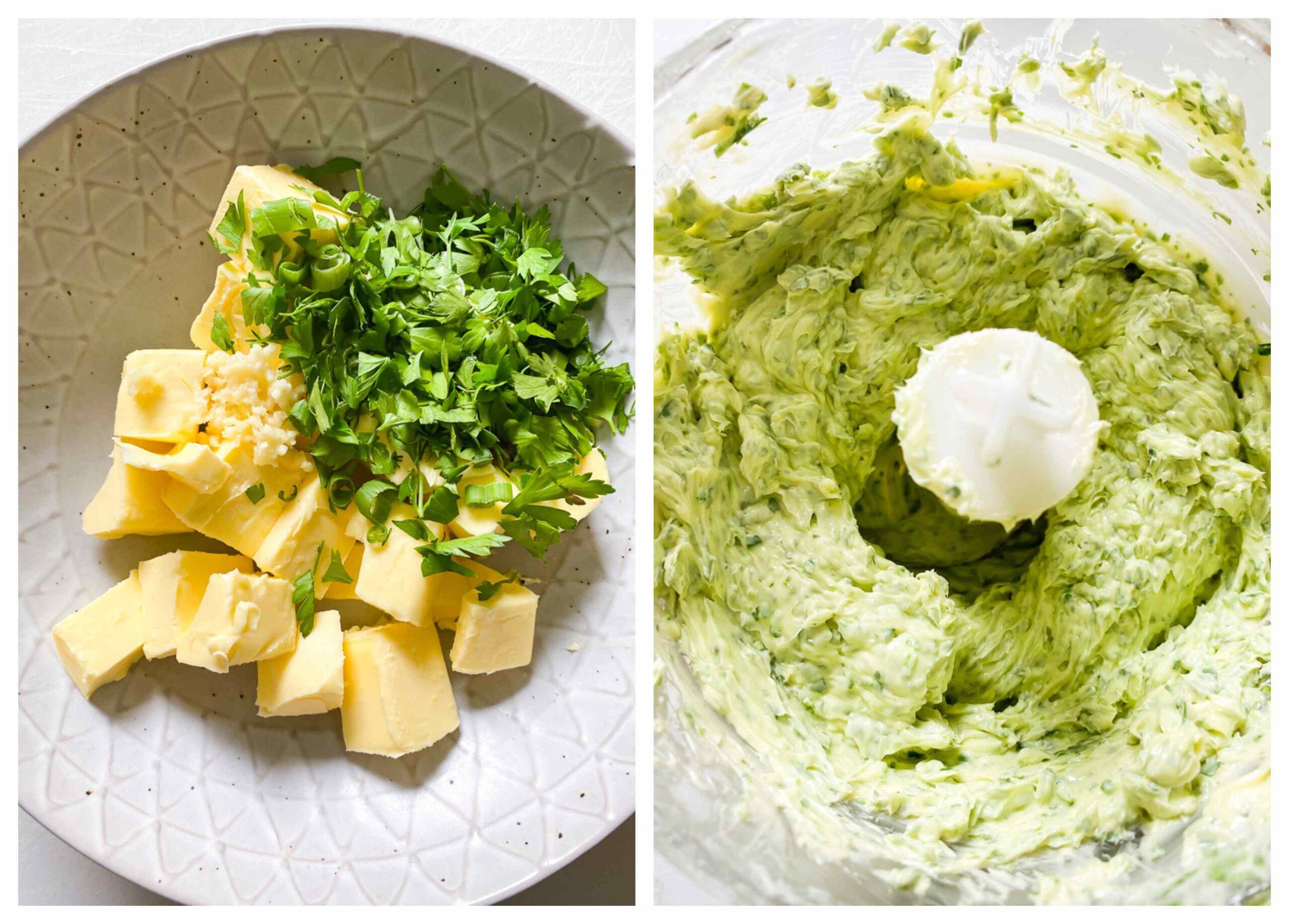 Recipe Tips and Notes
There is not much to this recipe besides blending the butter with garlic and soft herbs. I used a mix of parsley, dill and green onions simply because I nearly always have then on hand.
However you can use tarragon, chives or basil. Pick the herbs you enjoy the most and create your own blend!
The process is very simple. Use softened but not runny butter and mix with the chopped herbs and minced garlic. You can simple whip everything together in a bowl or use a blender for a finer texture like I did.
If the taste of raw garlic is too strong for you, roast it first. Roasted garlic tastes more mellow and slightly sweet.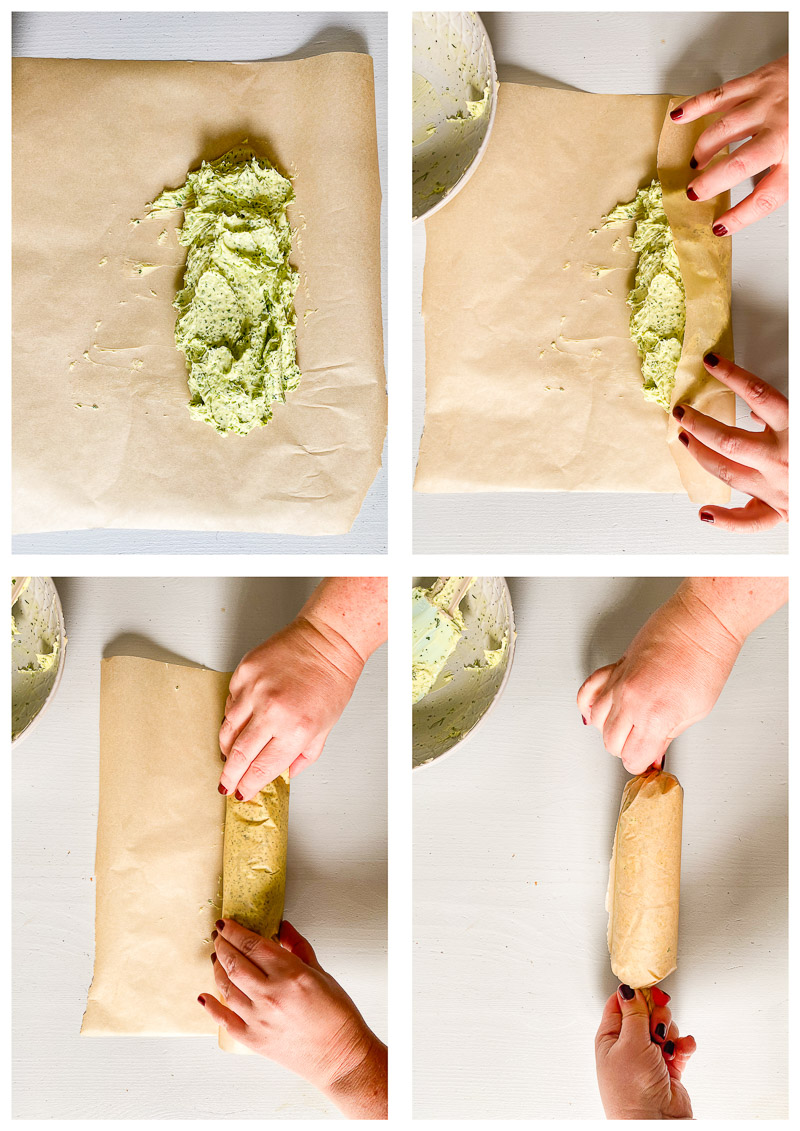 How you can use flavoured butter
The uses for this herb butter are limitless! Are you a fan of grilled cheese sandwiches? Spread this butter on the outside of your bread slices before cooking for more flavour!
What about using your herb butter for frying eggs in the morning or spreading it on bagel or toast?
In the summer, you can slather some of this herby goodness on your steak, grilled chicken or baked potato. That extra boost of herbs and garlic will immediately elevate your dish.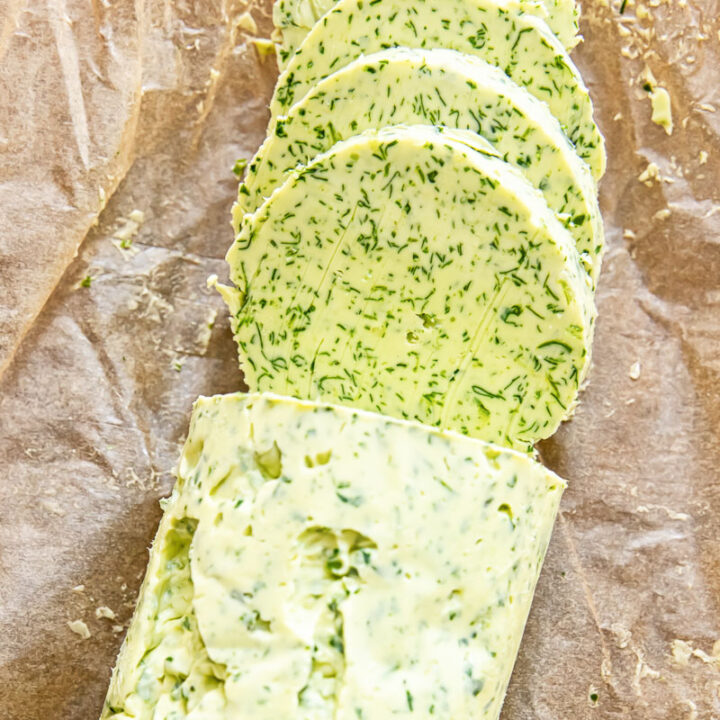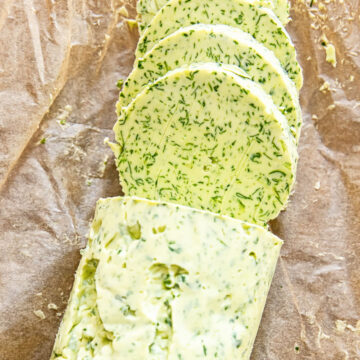 Garlic Herb Butter
Have you ever enjoyed garlic and herb flavoured butter in a restaurant? It's so easy to make at home using just 5 ingredients!
Ingredients
250g/8 oz

butter, softened

salted or unsalted

30g/1/2 cup

herbs (mix of parsley, dill and green onions)

1-2

cloves

garlic
Instructions
Prepare the herb butter buy mixing together softened unsalted or salted butter, minced garlic and fresh herbs.This could be done in a bowl with a fork or in a food processor for a finer textured butter.

Scrape the herb butter onto a sheet of parchment or waxed paper, roll it up and twist the ends to look like a Christmas cracker. Refrigerate till firm.
Nutrition
Calories:
72
kcal
Carbohydrates:
0.1
g
Protein:
0.1
g
Fat:
8
g
Saturated Fat:
5
g
Polyunsaturated Fat:
0.3
g
Monounsaturated Fat:
2
g
Trans Fat:
0.3
g
Cholesterol:
22
mg
Sodium:
65
mg
Potassium:
10
mg
Fiber:
0.04
g
Sugar:
0.02
g
Vitamin A:
351
IU
Vitamin C:
2
mg
Calcium:
4
mg
Iron:
0.1
mg