This baba ganoush recipe is the one everyone enjoyed in the summer when eggplants are at their best!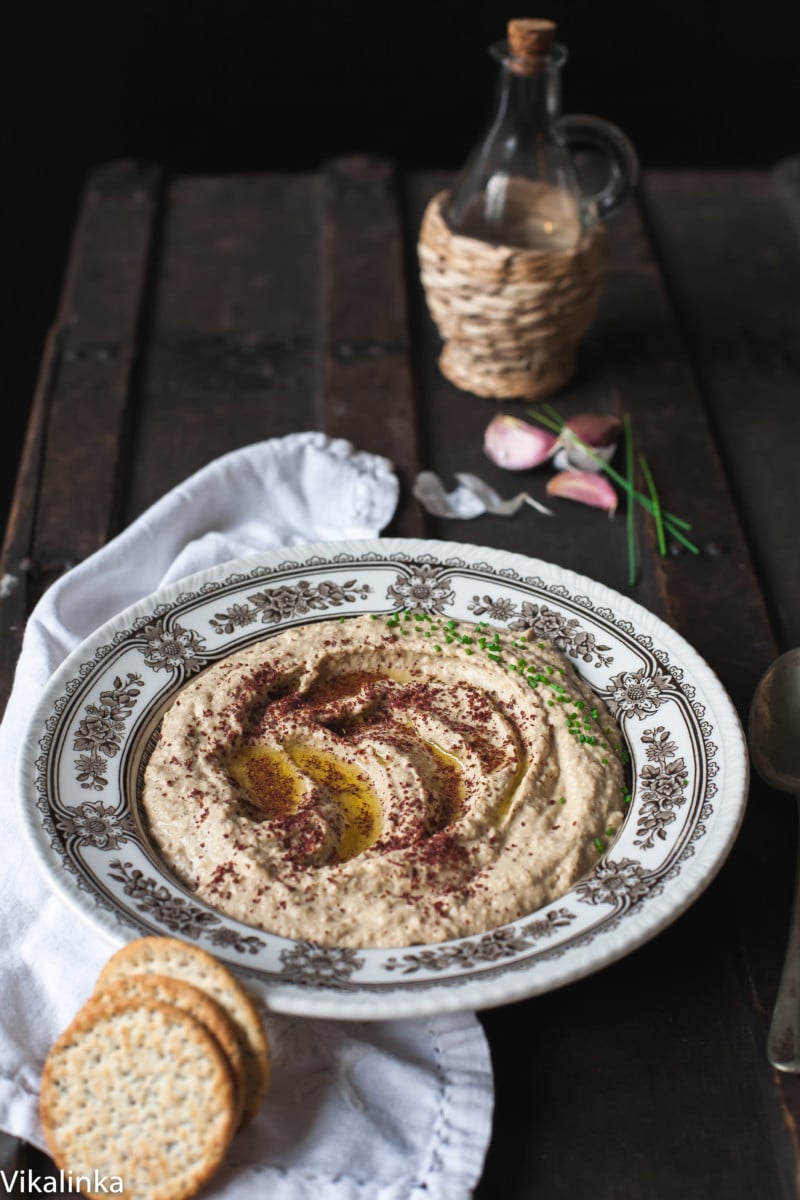 I love eggplant and everything that is made from that gorgeous purple vegetable. When I was little my mom made an eggplant caviar, a vegetable spread that exists in various shapes and under a multitude of names all over Eastern Europe and the Mediterranean. My brother and I ate it piled on good crusty bread all summer long. Now looking back I marvel at how effortlessly healthy our diet was. Chips didn't exist in the 80s Russia.
However, my favourite way of eating eggplant was something less healthy but, undoubtedly, delicious. I still remember sitting in the kitchen on warm summer evenings while my mom would fry countless eggplant rounds and stack up them up intermittently with thick fried tomato slices slathered in garlic and mayonnaise, the real deal, not Hellmann's. The eggplants and tomatoes would give out juices that upon sitting would mingle with oil, garlic and mayonnaise and create the most delicious dressing with no effort from the cook whatsoever. Rustic cooking at its best.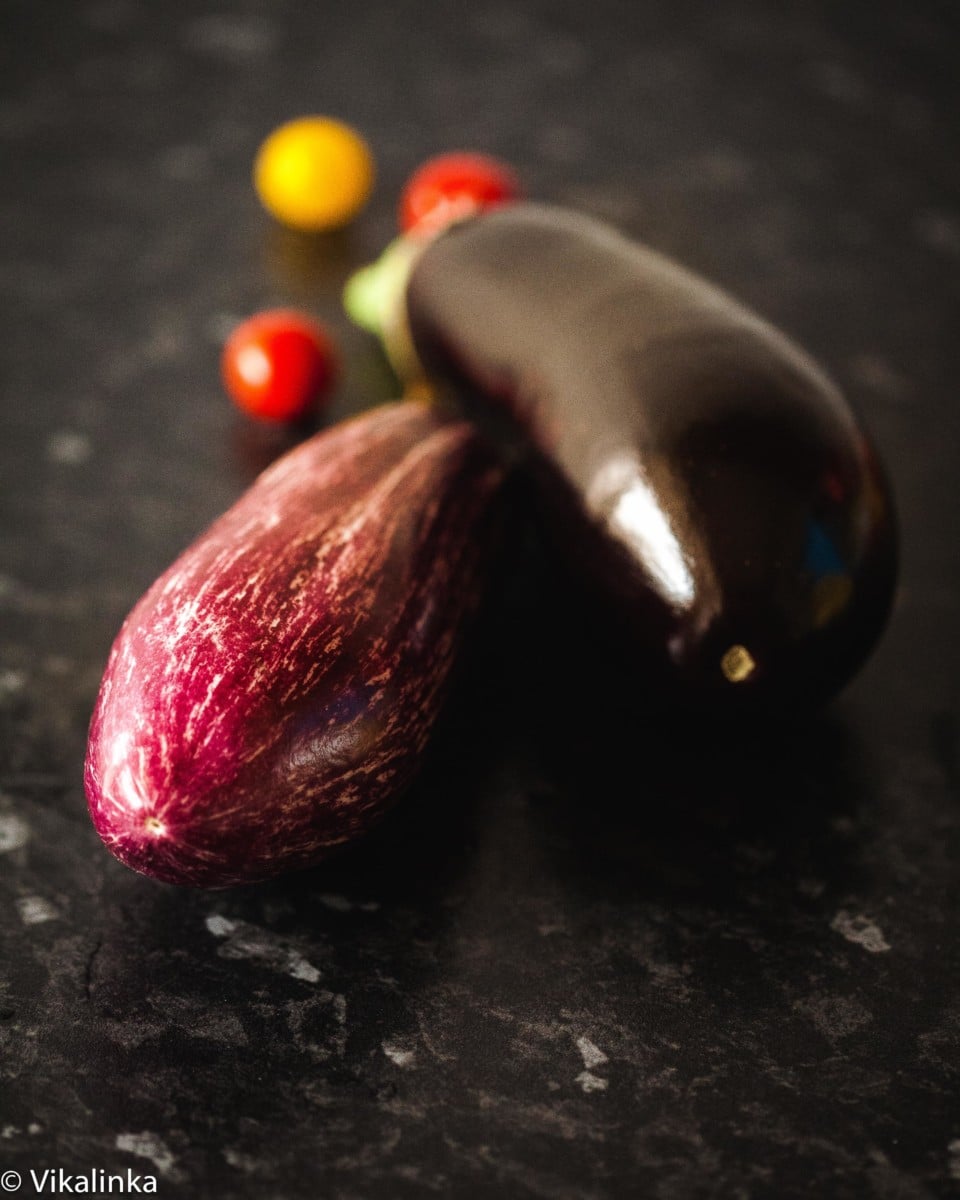 I feel like eggplant doesn't enjoy the popularity it has in other parts of the world and one of my life's goals is to turn as many people on eggplant as I can. I've been pretty successful so far and I have no plans of stopping now.
Baba Ganoush is not something I ate growing up but I've embraced it fully since I discovered it. Apart from it's awesome name, Baba Ganoush has several excellent qualities. It's a dip. It's made from roasted over open fire eggplant, which gives it the smoky flavour. It's healthy. IT'S A DIP. Need I say more? Alright, I've also added sumac to a fairly basic recipe.
Sumac is a tangy, lemony spice often used in Mediterranean and Middle Eastern cooking. It's delicious in salads or when used as a seasoning for grilled meat and fish. It's also delicious sprinkled over baba ghanoush or hummus. I've tried it once for this salad and was hooked ever since.
This Baba Ganoush is delicious with anything dunkable you can think of. We love eating it with warm pita bread, tortilla chips, crackers or fresh veggies. It's also an incredible filling for wraps when combined with rotisserie chicken and vegetables of your choice.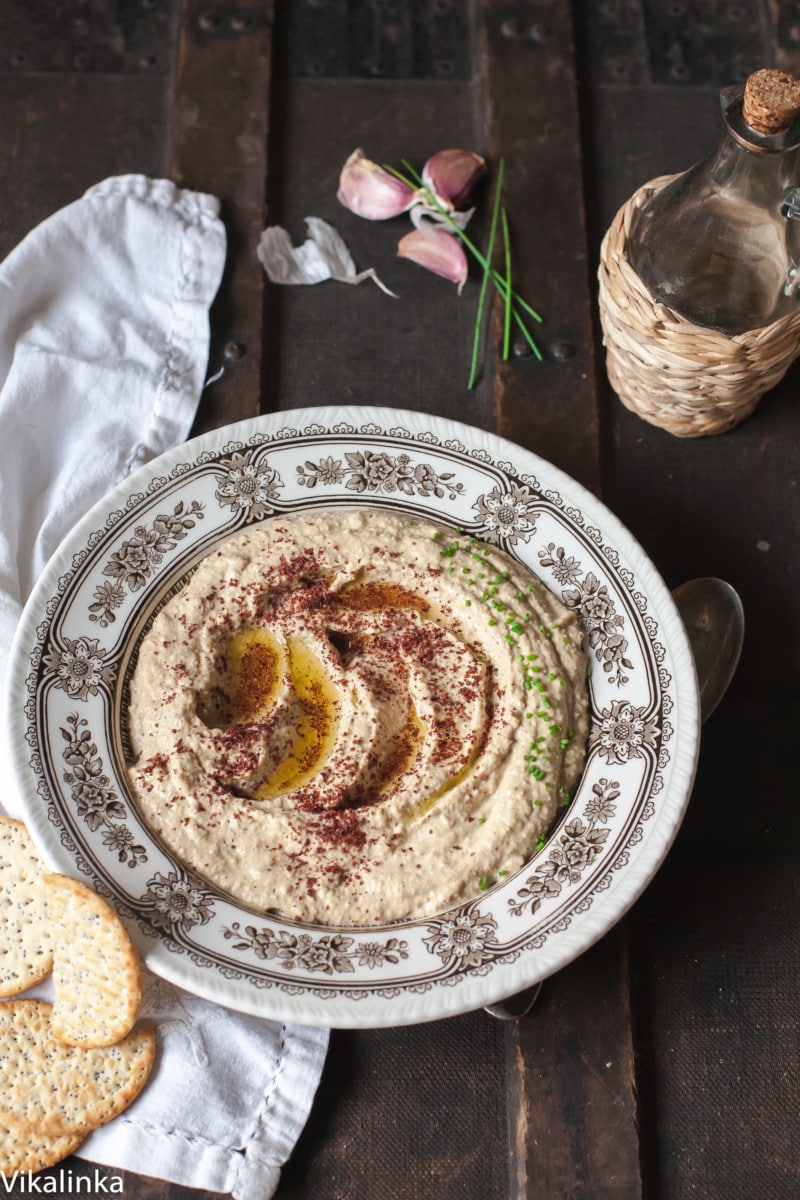 Ingredients
2-

eggplants

2

cloves-garlic

½-

lemon

juice of

2

tbsp- tahini

2

tbsp- olive oil

salt to taste

1

tsp- sumac

divided

chives for garnish

optional
Instructions
Prick the eggplants with a fork all over and place on a baking sheet, then arrange it on the top level of the oven approximately 6 inches away from the element. Broil the eggplants until the skins are charred, about 10 minutes on one side, then turn them over and broil for 5 minutes longer or until the skin is charred and the flesh has collapsed.

Peel the eggplants and put the flesh in the food processor together with garlic, freshly squeezed lemon juice, tahini, olive oil, salt and half of sumac. Pulse until smooth, taste and add more salt if needed.

Serve sprinkled with more olive oil and sumac.
Nutrition Facts
Smoky Baba Ganoush with Sumac
Amount Per Serving
Calories 85
Calories from Fat 45
% Daily Value*
Fat 5g8%
Sodium 4mg0%
Potassium 362mg10%
Carbohydrates 10g3%
Protein 2g4%
Vitamin A 35IU1%
Vitamin C 8mg10%
Calcium 18mg2%
Iron 1mg6%
* Percent Daily Values are based on a 2000 calorie diet.