This simple yet delicious chicken marinade does two things well. It tenderises the chicken breasts, which prevents them from drying out during cooking. It also imparts delicious flavour of lemon, garlic and smoked paprika. This marinade recipe is ideal for grilling or oven baking!
For another chicken marinade recipe, check out Mojito Grilled Chicken Thighs.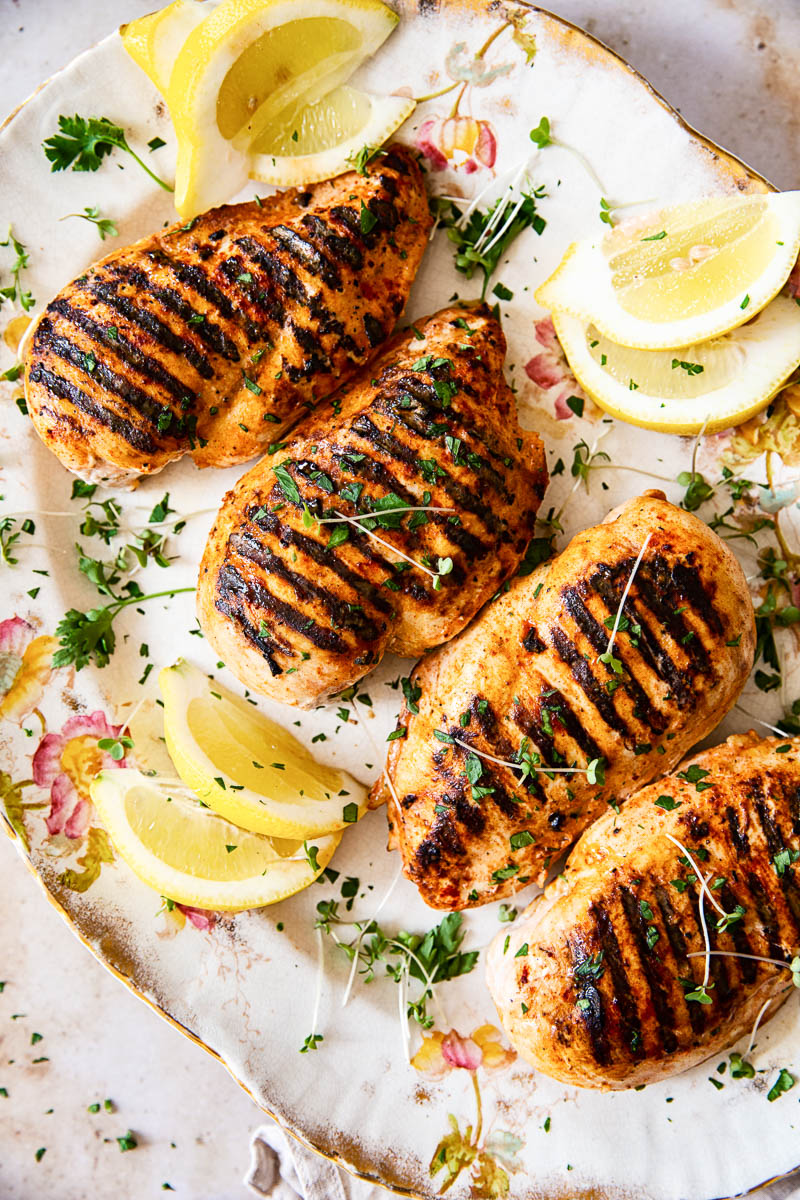 The grilling season is here and we couldn't be happier. Yay, for lighter meals cooked outside, fresh produce and summer holidays!
Burgers are great but most of the time I find myself wanting something a bit lighter. I prefer grilled chicken for my BBQs and if you share my affection, you will want to know my secret for tender and juicy chicken breasts cooked over fire.
4 Ingredient Chicken Marinade
buttermilk
garlic
smoked paprika
lemon juice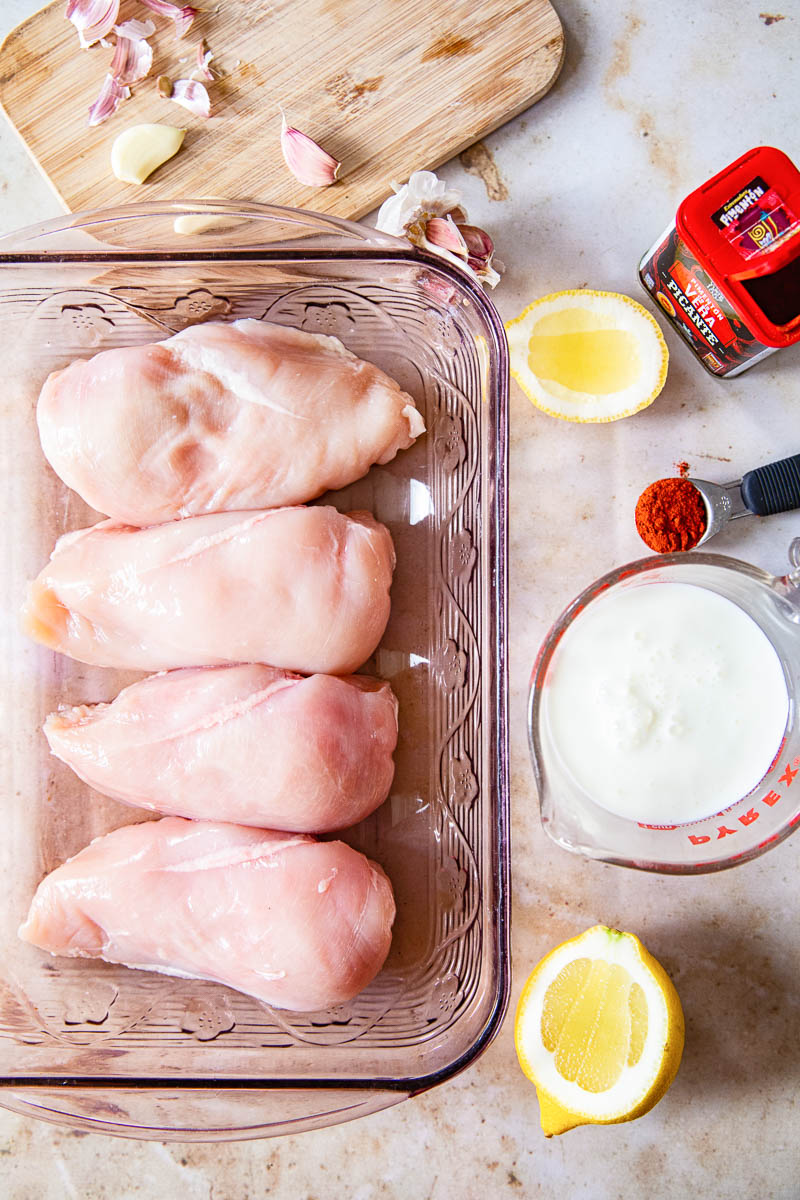 What is meat marinade?
Marinade is a liquid mixture that is designed to add flavour and improve the texture of various meets through tenderising them.
What does buttermilk do to chicken?
The marinade recipe I am sharing today is quite special if not slightly unusual. It is buttermilk based.
Buttermilk is a magic ingredient as it tenderises the chicken and makes it juicier, which is extremely important when cooked in the intense heat of the grill.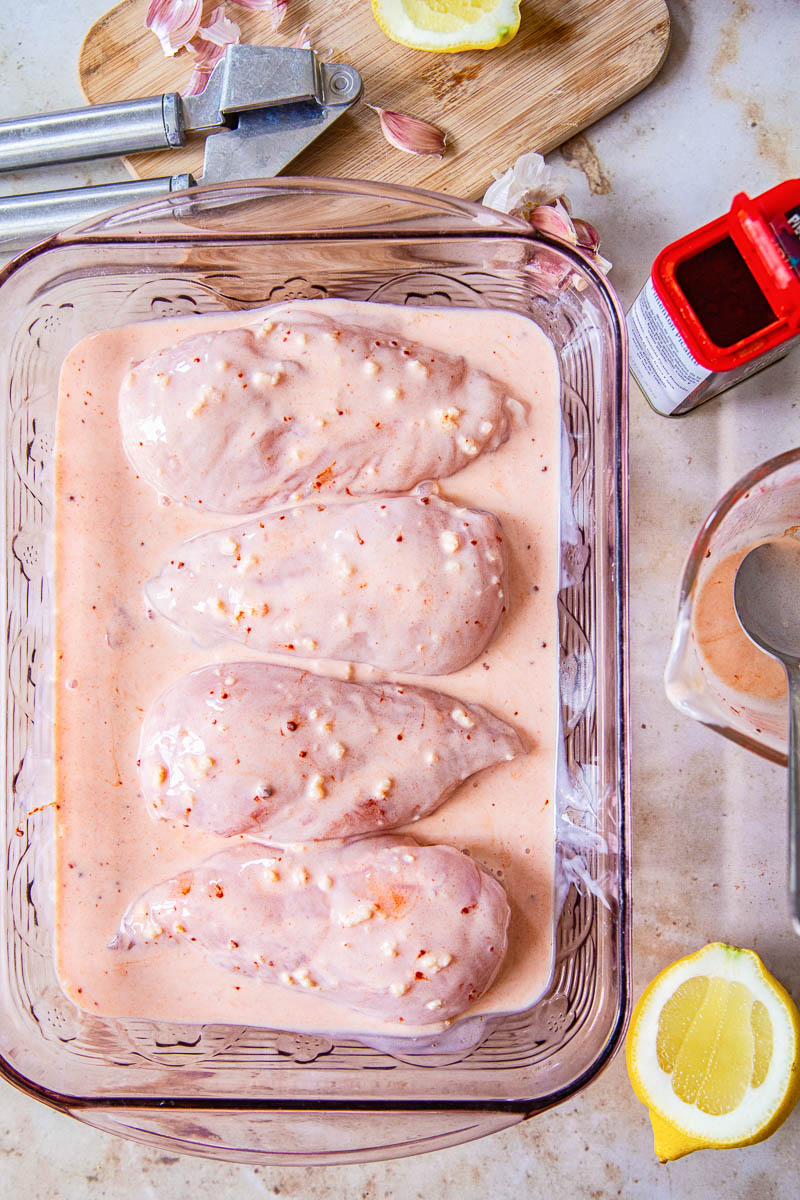 How long can I marinate chicken for?
I recommend marinating chicken overnight for best flavour, always in the fridge. 2 hours is the shortest amount of time, in which the chicken will still benefit from this marinade.
You should never marinate chicken longer than for 2 days according to food safety guidelines.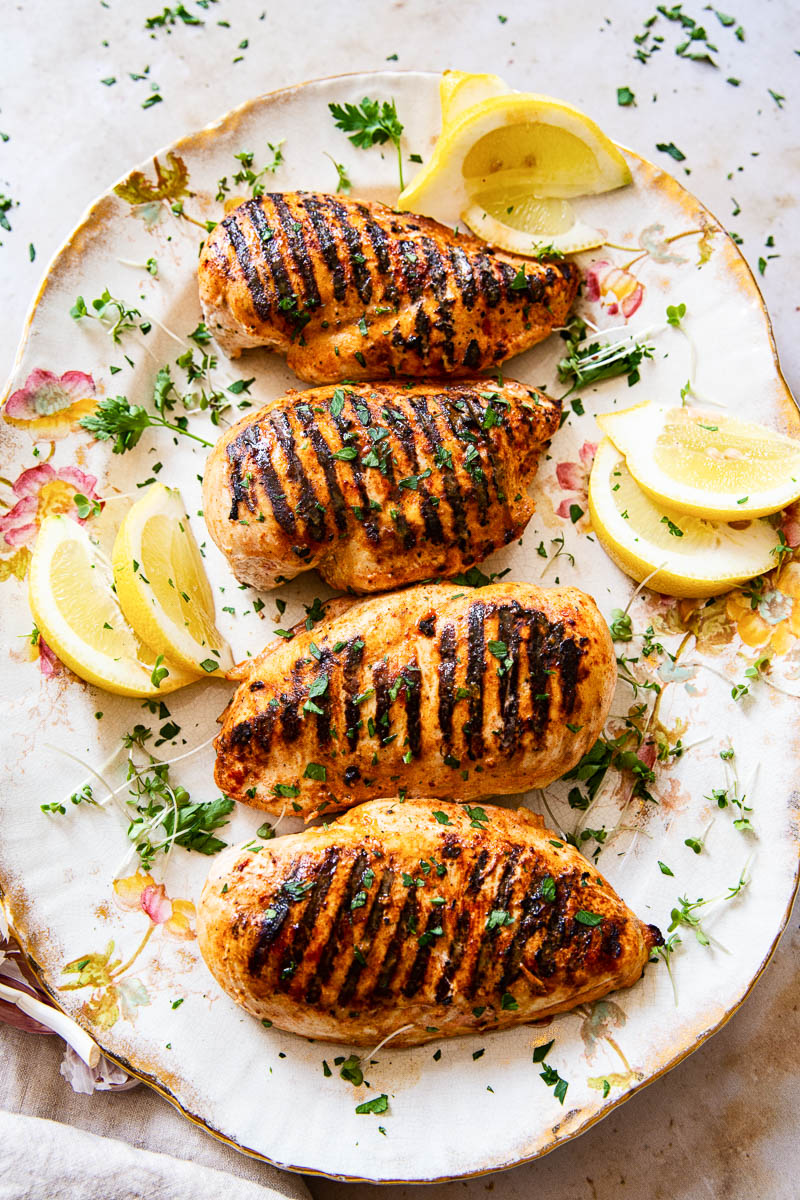 What container should I use for marinating?
Avoid using metal, aluminium foil or glazed pottery containers as the acid in the marinade will react with the listed materials.
Can I use chicken marinade as a sauce afterwards?
Generally yes but only after it's been boiled for at least 10 minutes. However, it is not the case with the buttermilk based marinade. It should NOT be used as a sauce but discarded.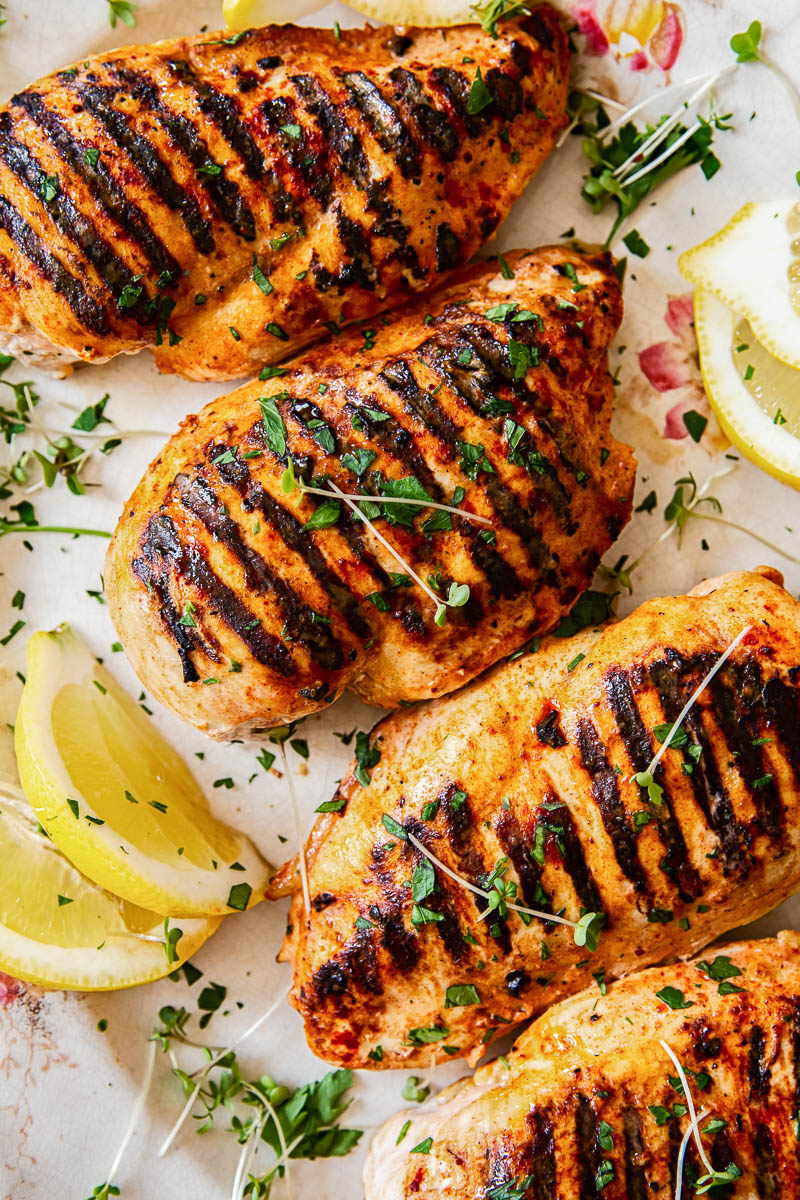 Side dishes to go with your grilled chicken: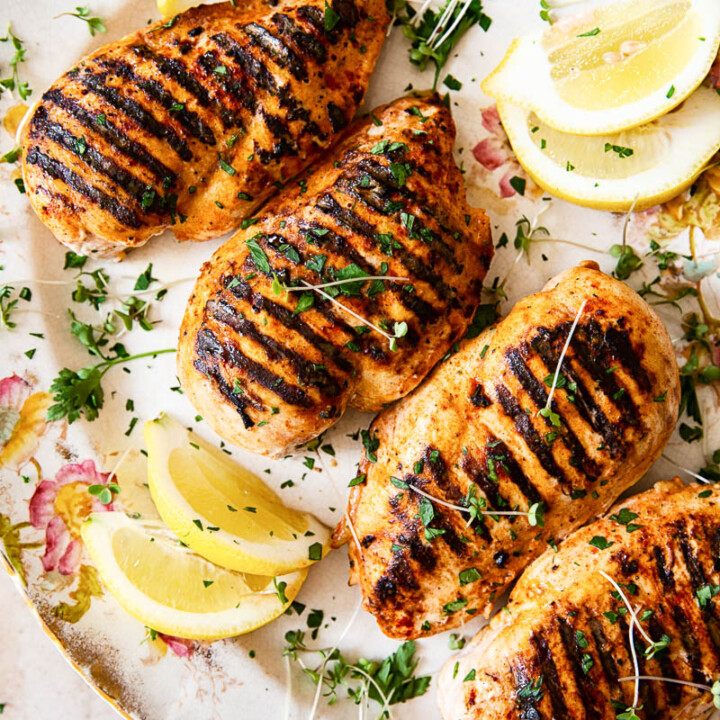 Chicken Marinade Recipe
Buttermilk based chicken marinade flavoured with lemon, garlic and smoked paprika. Ideal for cooking chicken on the grill or in the oven. This chicken marinade recipe covers 2 lbs of chicken.
Print
Pin
Rate
Ingredients
For the chicken marinade
250ml/1cup

buttermilk

or kefir

2

cloves

garlic, pressed

1

tsp

smoked paprika

I used Spanish smoked paprika

1

tsp

lemon juice

2

lbs

chicken breasts or skinless, boneless chicken thighs
Instructions
In a small bowl combine the buttermilk, pressed garlic, smoked paprika and lemon juice. Pour over chicken breasts or thighs and marinate for at least 8 hours.

Salt and pepper the chicken before grilling.

Grill chicken breasts on the grill for approximately 6 minutes on each side until cooked through and internal temperature registers at 165F/75C.