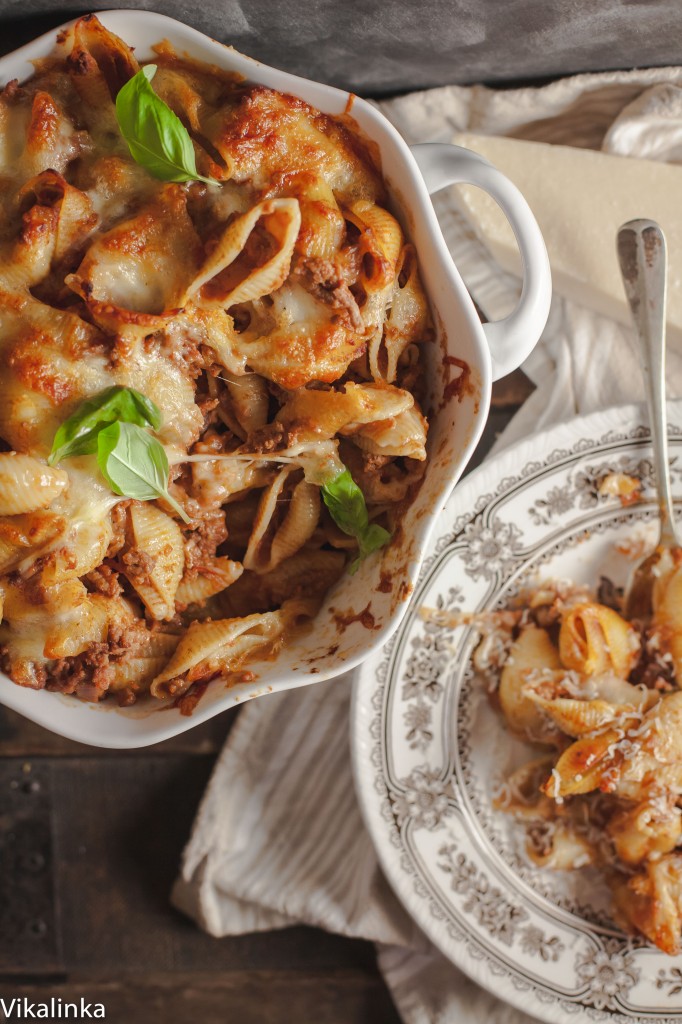 This pasta recipe is a one pot wonder, I tell ya! I make a lot of pasta dishes…2-3 times a week…but this one is special. My kids were the most enthusiastic eaters and Brad declared it to be "most special pasta" ever. Whoa! I have no idea what I did right and but I am guessing simple store bought pesto elevated a regular pasta bake to something AMAZING!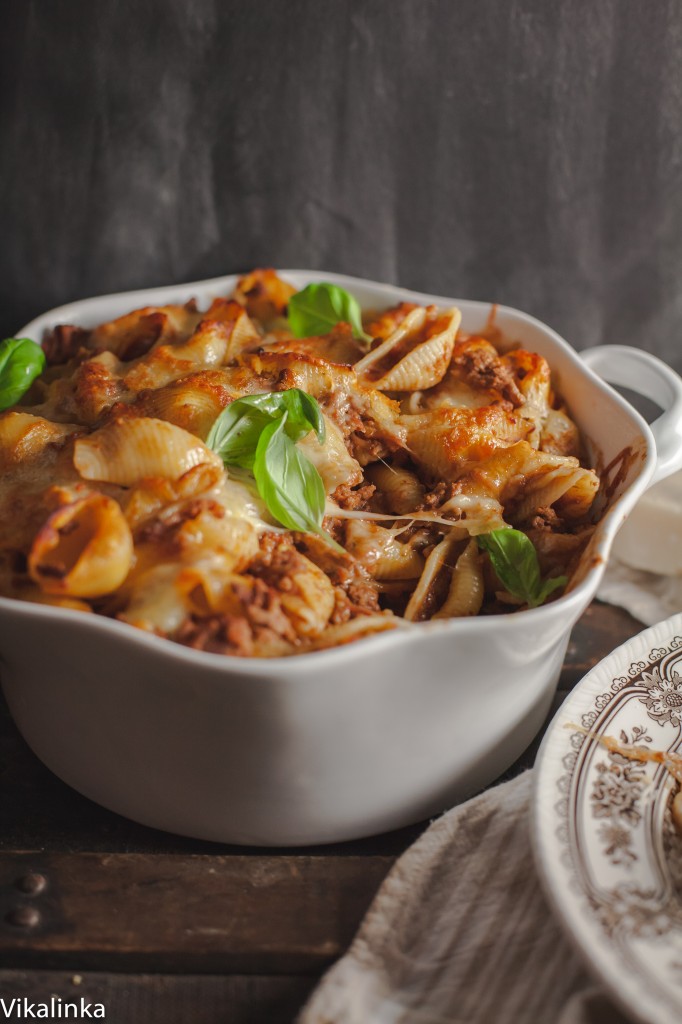 And the best thing is this pasta is quick…a true midweek hero! This was cooked after I got home from work so you can understand I had no energy for things fancy yet fancy I got. I love when that happens with no effort at all.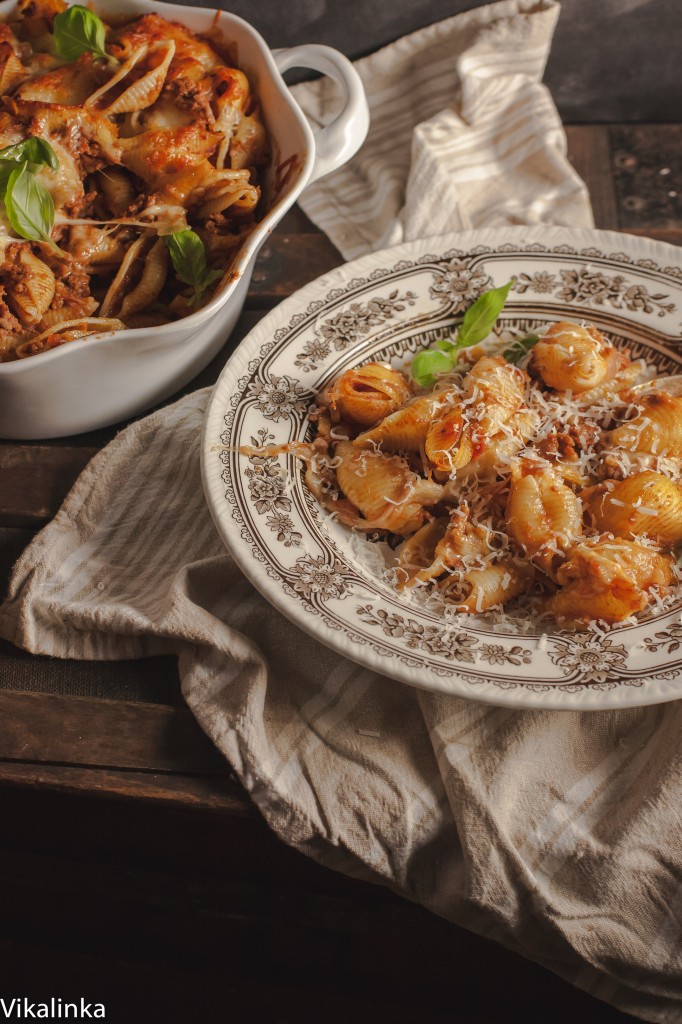 You know what else is great about this pasta dish? It's delicious and sophisticated enough for a dinner party. Just throw in some nice bread, olives or any antipasti you love and your guests will be endlessly impressed. I am not exaggerating in the least, they will feel like they've attended a nice Italian restaurant. Wouldn't you if you were served a plate of this?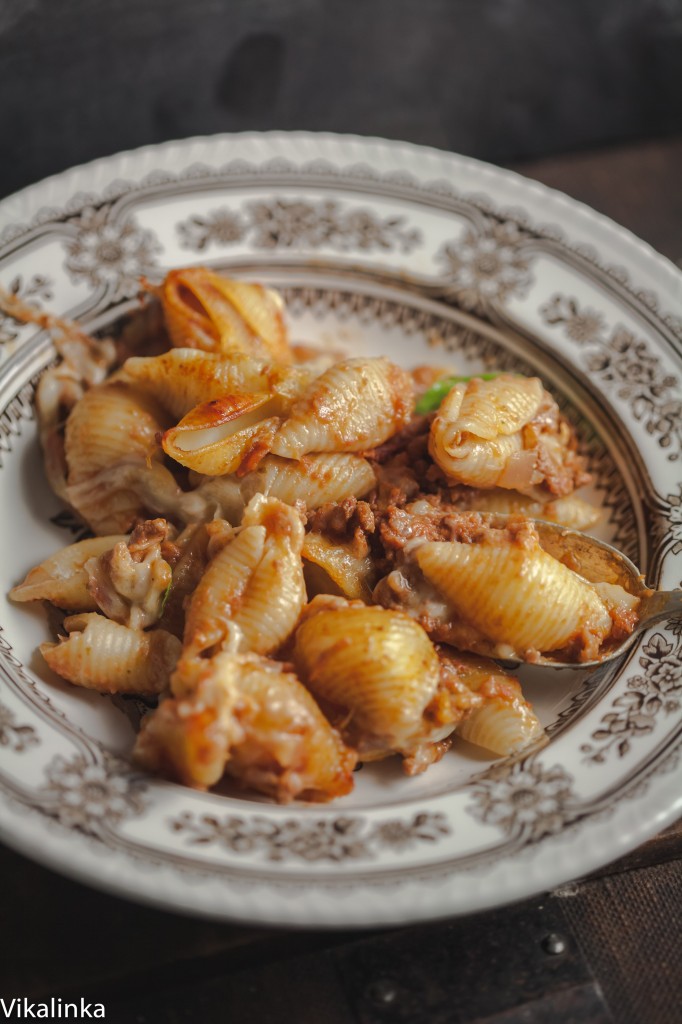 You can make this with any short pasta you like or have on hand but let me tell you why shells are the best: they are cute and bite-sized but the most amazing thing is that they serve as little scoops that hold that delicious meat sauce oh…so…perfectly.
If you are hesitant about combining tomato sauce and pesto I understand. I was too…after all it's one or another, right? Fortunately I still decided to give it a go and what I realised was that pesto infused the meat sauce with gorgeous basil flavour while the cheese and pine nuts gave it a more creamy and luscious texture. That is why this pasta bake is NOT ordinary!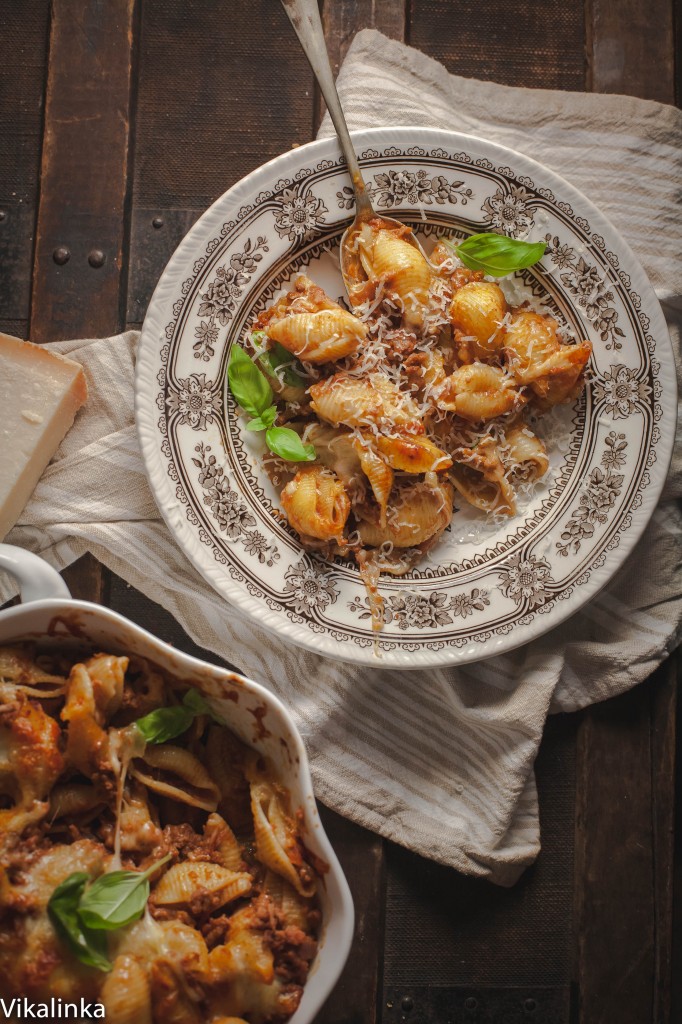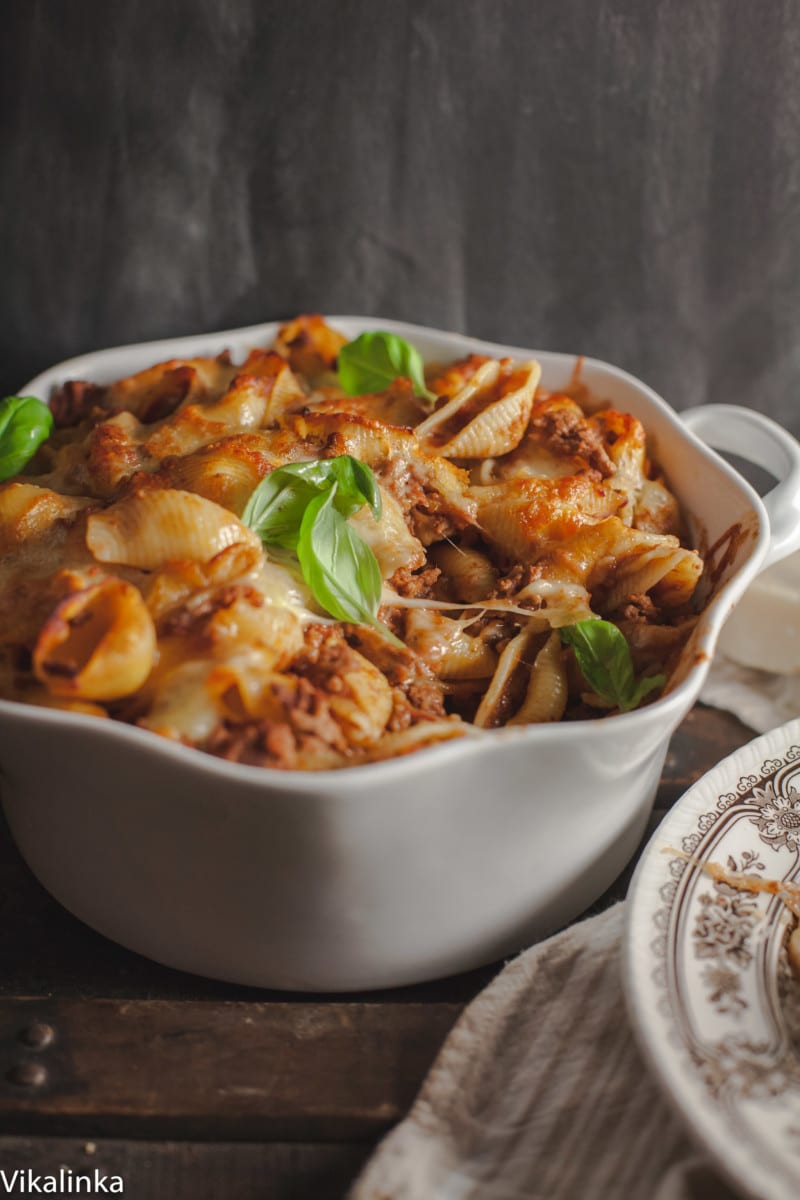 Ingredients
1

tbsp

olive oil

1

onion

chopped

4-5

fresh basil leaves or 1 tsp dried basil

1

lbs

ground beef

extra-lean

2

cups/800 gr/2 cans chopped tomatoes

1 1/2

tsp

salt

1/2

cup/ 125 ml store-bought pesto

1

lbs

pasta shells

1 1/2

cups/150 gr mozzarella

grated

1/4

cup

freshly grated Parmesan
Instructions
Heat the oven to 400F/200C.

Cook chopped onion in olive oil over low heat for 5-7 minutes until soft but not coloured.

Add ground beef and cook, stirring it the whole until no longer pink.

Add, salt, chopped basil and canned tomatoes, bring to a boil and then turn the heat down and simmer for 20 minutes, stir one in a while and break up any large tomato chunks with a wooden spoon.

While the sauce is simmering, cook the shells in a large pot according to package instructions. It's important not to overcook pasta but cook it al dente as it will be further cooked in the oven.

At the end of cooking time stir pesto into the sauce and take it off the heat.

Drain pasta and gently toss it with the sauce in the same pot the pasta was cooked in.

Put half of the pasta in the baking dish and sprinkle with half of mozzarella and Parmesan.

Top it up with the remaining pasta and sprinkle with more mozzarella and Parmesan.

Bake in the oven for 15 minutes until cheese is golden and pasta is hot and bubbly.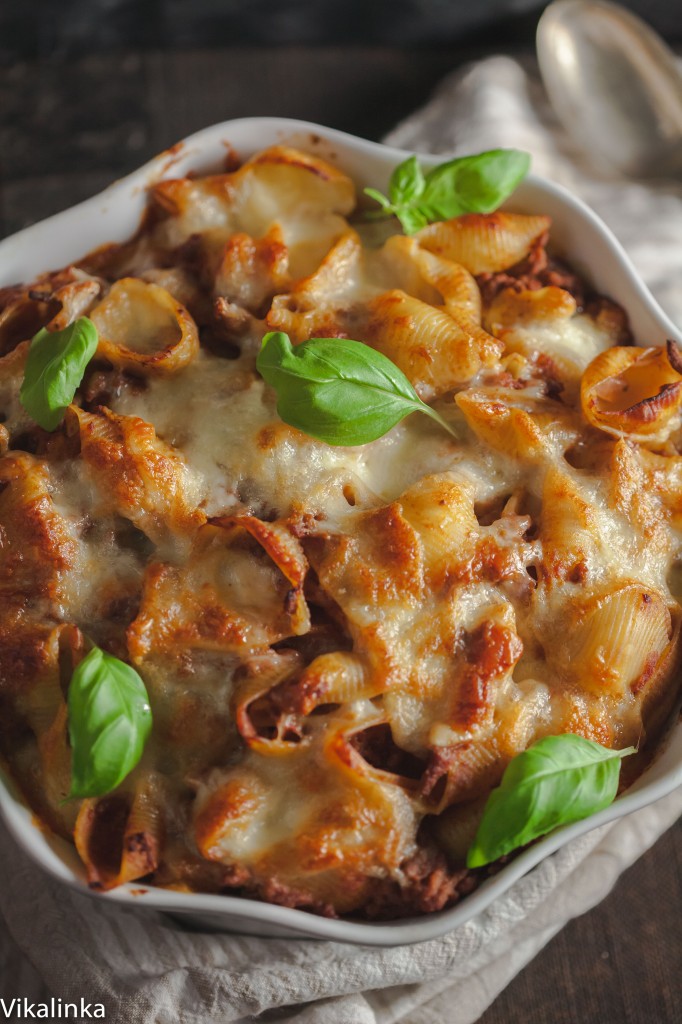 *The recipe is slightly adapted from Food & Wine magazine cookbook.