This Persian Chicken Salad is a Persian version of the Russian Salad Oliver! How incredible is this connection of two countries so far apart!

Don't you feel that lunch is the most "unloved" meal of the day? We are often far too busy to think about what to eat in the middle of the day. The result is we either get an expensive and often unhealthy takeout or eat the same ol' boring sandwich. In other words, nothing to write home about.
Well, not all is lost and I've got an excellent reason for you to get excited about breaking into your lunchbox again. Persian Chicken Salad is a modern update on the timeless classic. This energy boosting salad made with tender and juicy chicken breasts, crunchy vegetables and black smoky olives and seasoned with yogurt and lime dressing and loads of herbs. It's especially delicious in a wholewheat pita mixed with a bunch of spinach leaves. So fresh and satisfying!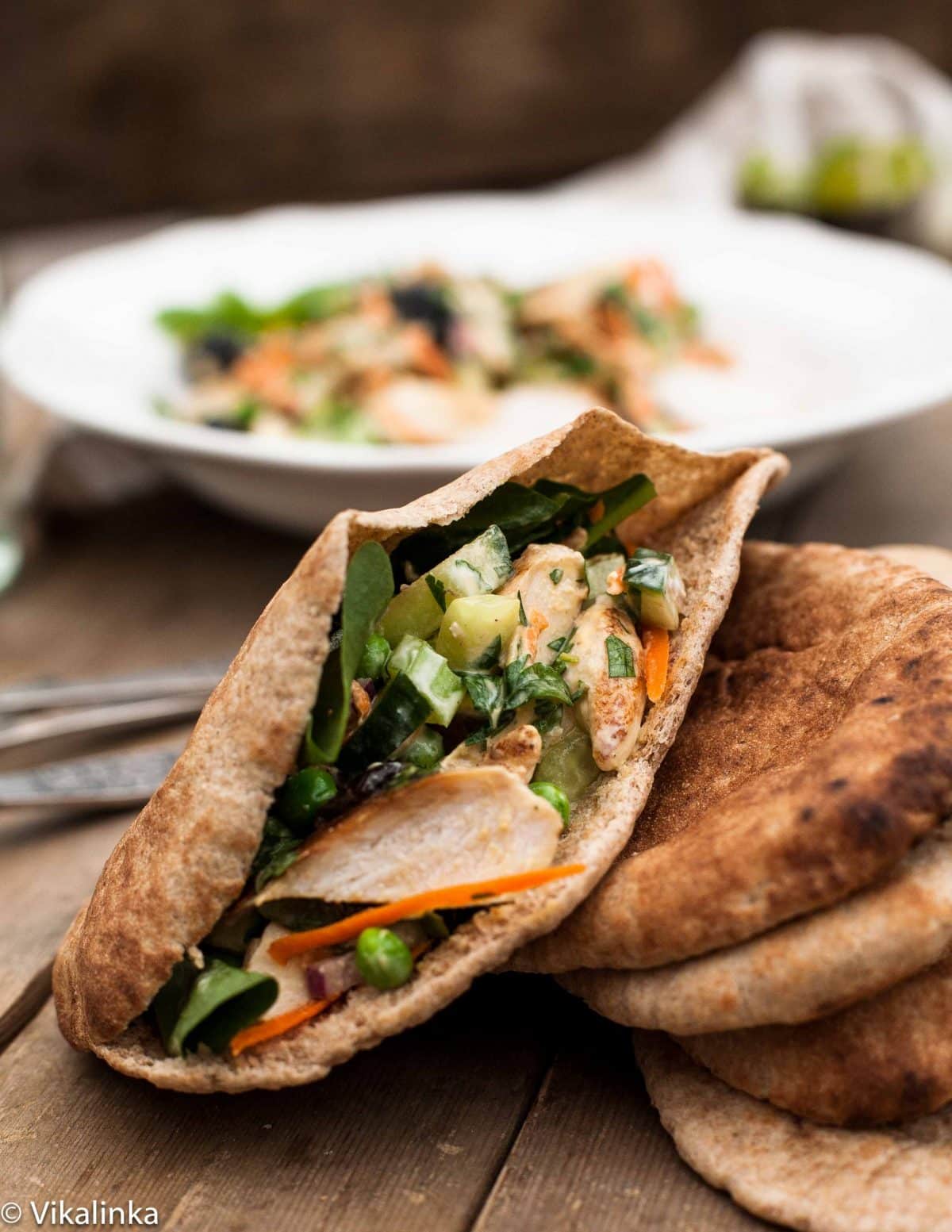 Eating it in a pita pocket is so appealing to children! Here is your school lunch sorted. My kids love anything that is wrapped in a warm and delicious pita bread!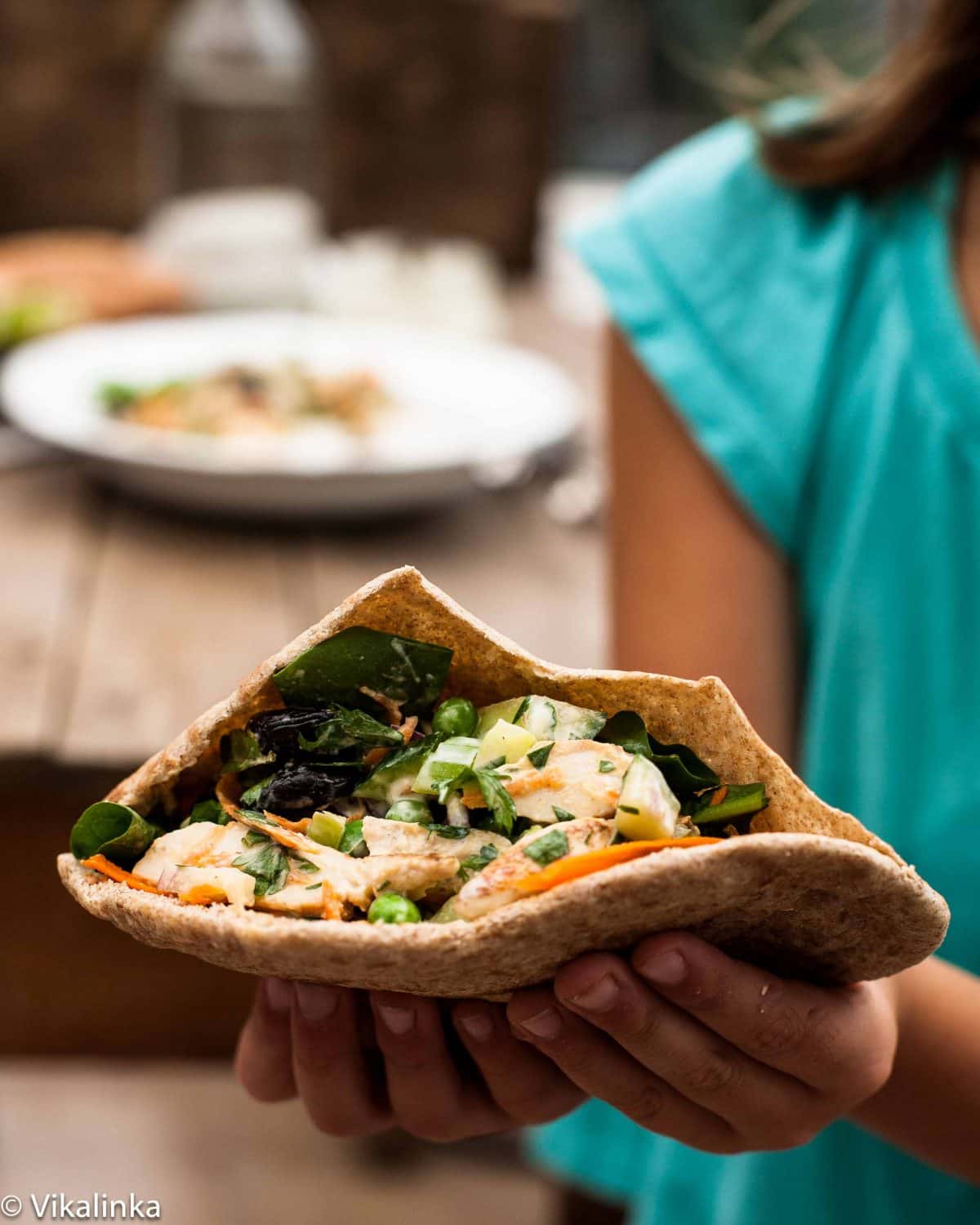 Ingredients: (Serves 4)
Boneless Skinless Chicken Breasts- 3
Olive oil ( for cooking chicken)- 1 tbsp.
Salt-1 1/2 tsp.
Pepper- 1/2 tsp.
Plain Greek Yogurt- 1 cup
Mayonnaise (I used low fat)- 1/3 cup
Dijon Mustard- 1tbsp.
Lime juice- from 2 limes
Carrots (grated)- 4 medium
English Cucumbers (diced)-2
Celery (diced)-2 ribs
Frozen petite peas (thawed)-1 cup
Red Onion( chopped fine)- 1 small
Black Olives (halved and pitted, I used Smoky Moroccan Olives but Kalamata Olives will work as well)- 1/2 cup
Flat leaf Parsley(chopped)- 1/3 cup
Fresh Basil(chopped)- 1/2 cup
Wholewheat pitas-4
Method:
1. Heat a tablespoon of olive oil in a frying pan and brown your seasoned with salt and pepper chicken breasts on both sides over medium heat until done, about 5 minutes per side, it might take a couple of minutes longer if your chicken breasts are very thick. Remove from the pan, let it cool until it's safe to handle and slice crosswise into bite-sized pieces.
2. In a small bowl mix together yogurt, mayonnaise, mustard, lime juice and remaining salt and pepper. In a large bowl combine together chicken, carrots, cucumbers, celery, peas, onion, olives, parsley and basil and carefully toss together with the dressing.
3. Serve in a pita pocket or on its own for a gluten-free lunch.