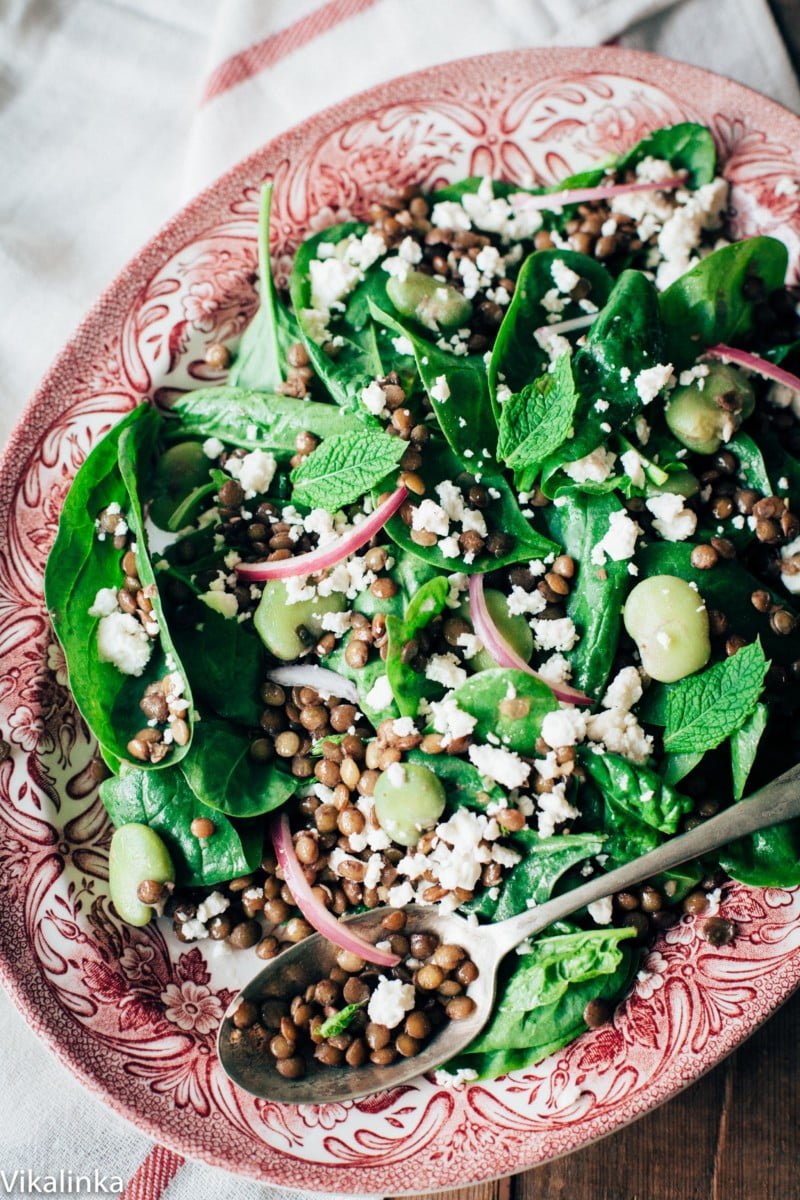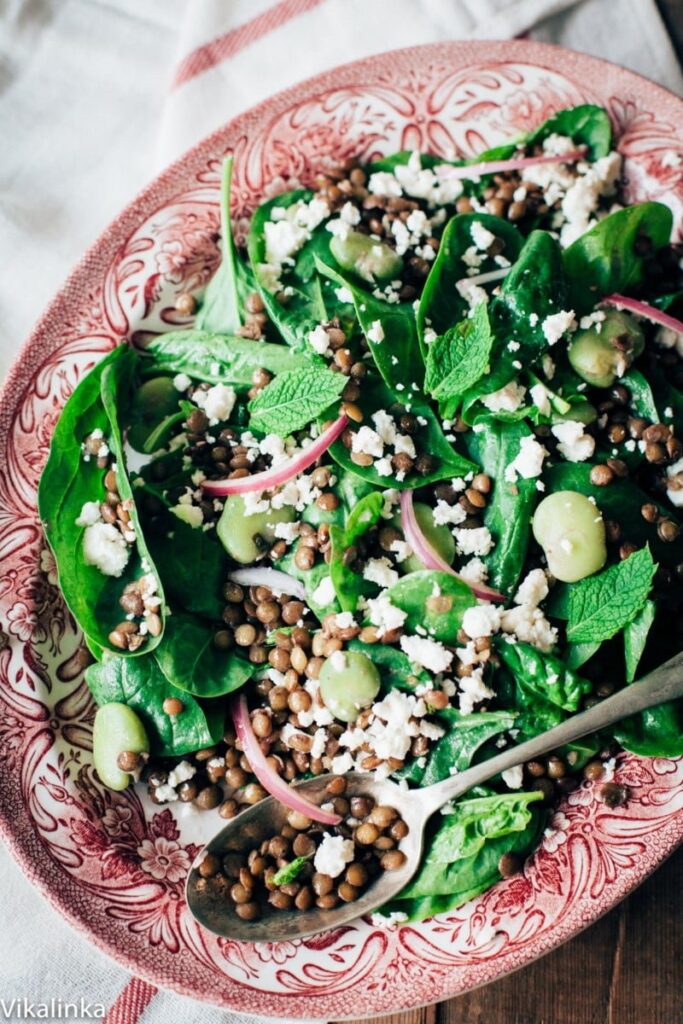 I feel like last year was a blur, which made me constantly bemoan the busyness of my life. For 18 months I've lived barely aware of what is happening outside of my job and then my studies. It consumed me in a way that at first was exhilarating, then tiring and finally unbearable.  Still I was determined to carry on because that's what I do. I don't quit. Ever. Besides that's what it takes to survive in the beautiful and simultaneously brutal city like London, or so we are told.
Funny thing is life has a way of slowing us down when we least expect it. That happened through me quitting my job in less than ideal circumstances a week ago and learning that my daughter broke her collarbone at a camp a few days later. Woah.
Last fews days have been filled with shock, fear, anxiety and finally acceptance. This summer will be different from what was originally planned but I am already seeing beauty in stillness. I have time to drink my coffee in the morning, eat when I am hungry and not when I have free 10 minutes, finally enjoy my children's attempts at humour and really be there in that moment with them. I actually have time to shell beans. Well… I am still getting used to the idea that I can spare 20 minutes of my day to shell beans.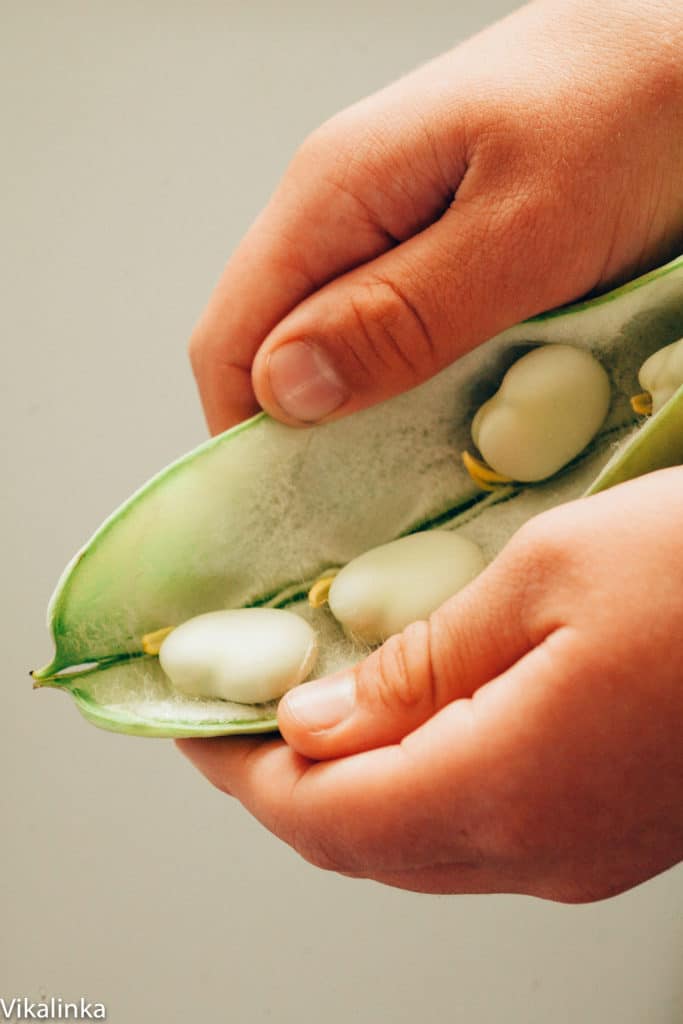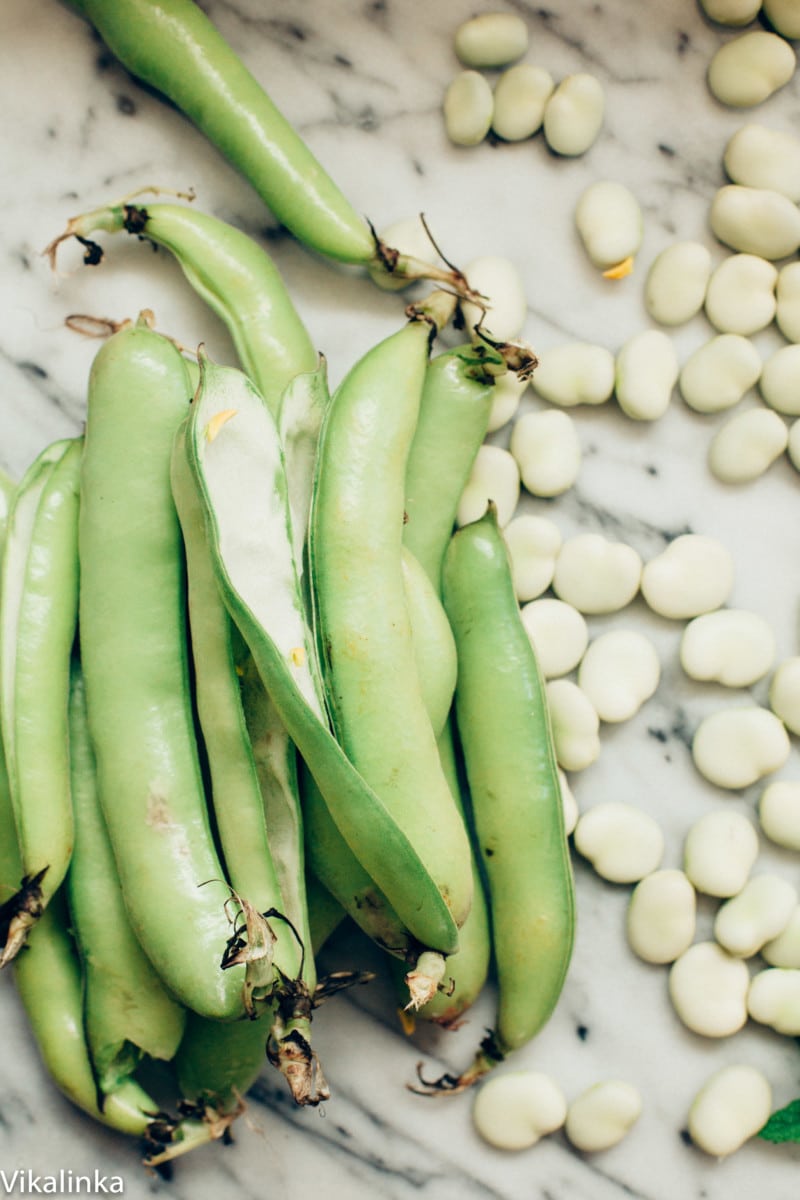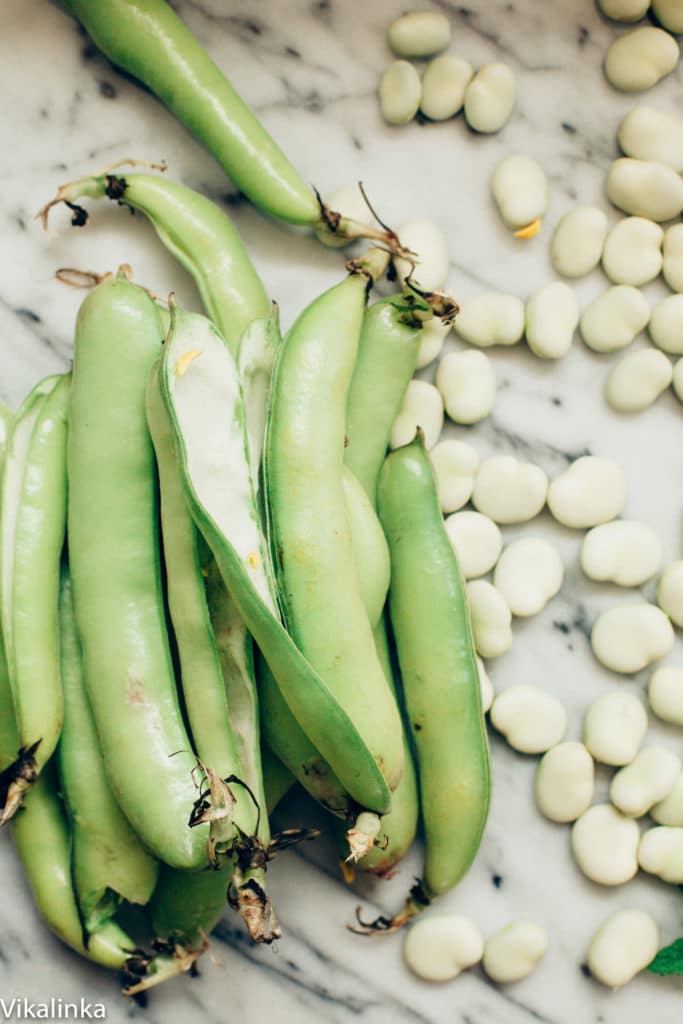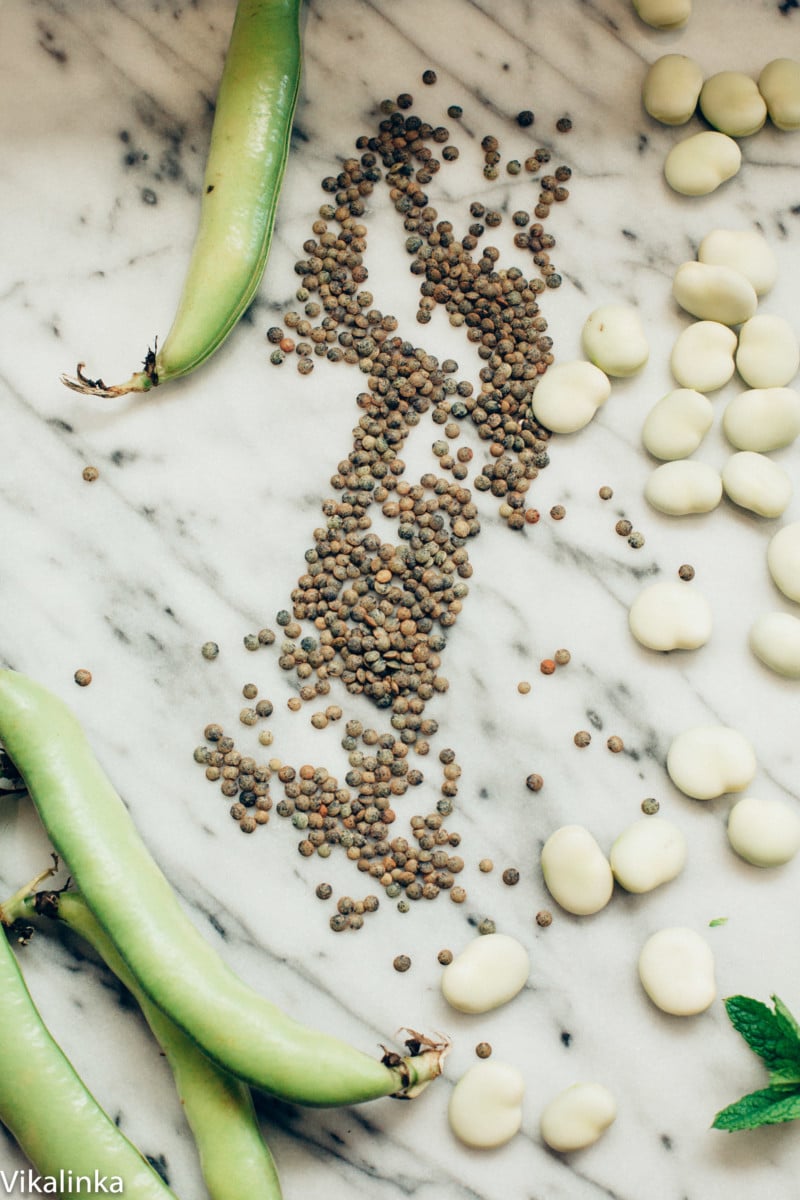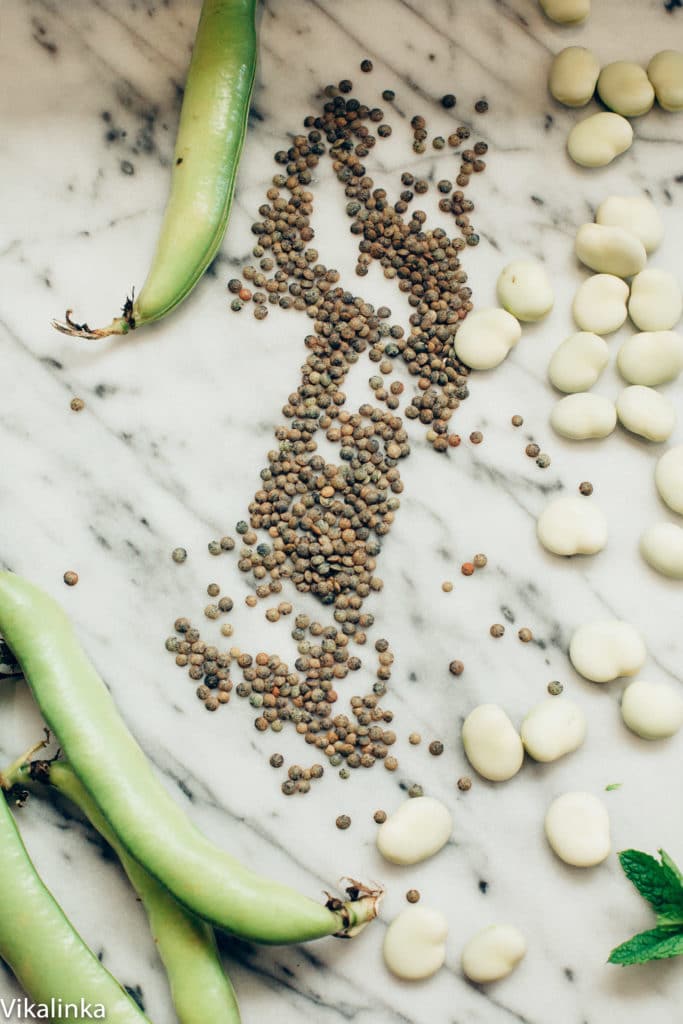 This salad was inspired by a recent restaurant visit. I ordered duck confit and it came served on a bed of lentils mixed with broad beans and a bunch of other things I do not recall, but what I do remember is how beautifully they paired with rich and delicious duck.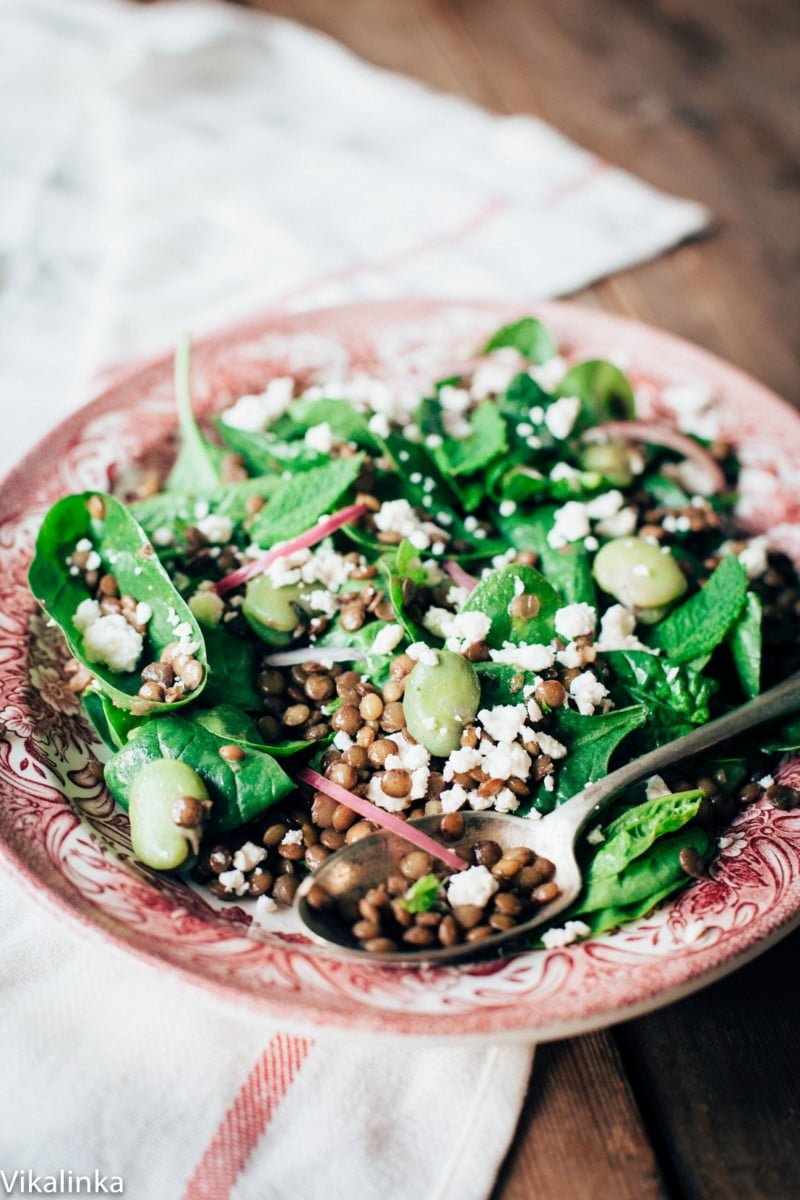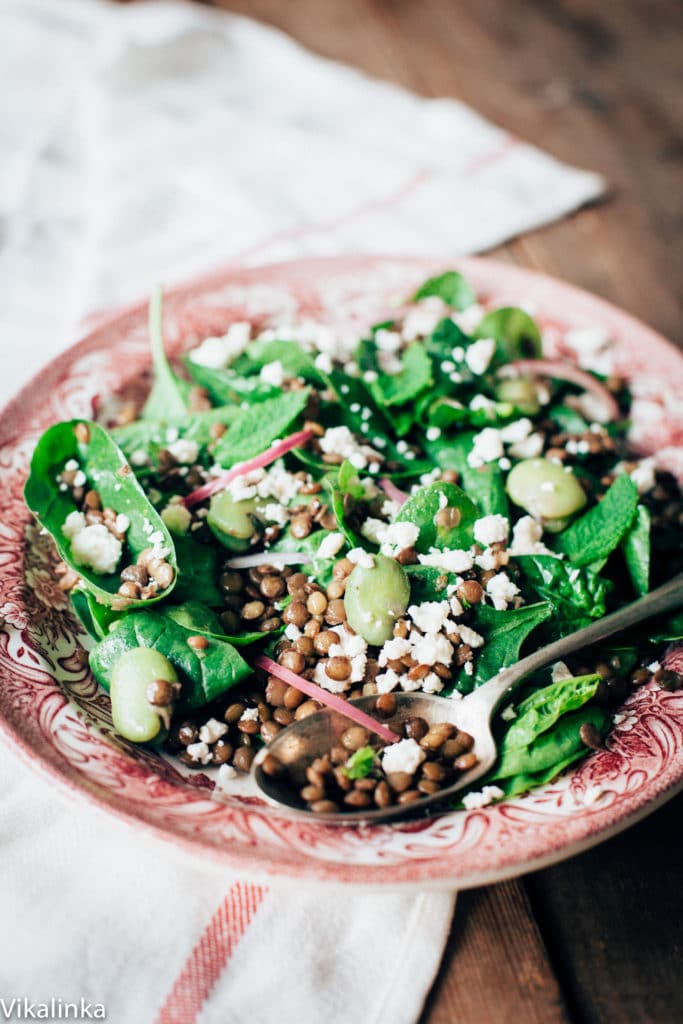 Broad beans, also known as fava beans, are now in season, so when I spotted them while shopping earlier this morning my mind immediately connected them with duck legs I had waiting for me in the fridge.
I didn't have a firm plan of how I would cook them but I knew a good vinaigrette was needed to infuse life into them, so I grabbed an empty jam jar and a fistful of mint and thyme, red wine vinegar, honey and olive oil…had a little think and added garlic. When in doubt, always add garlic….and salt. Chop, pour, shake and out came a beauty of a dressing.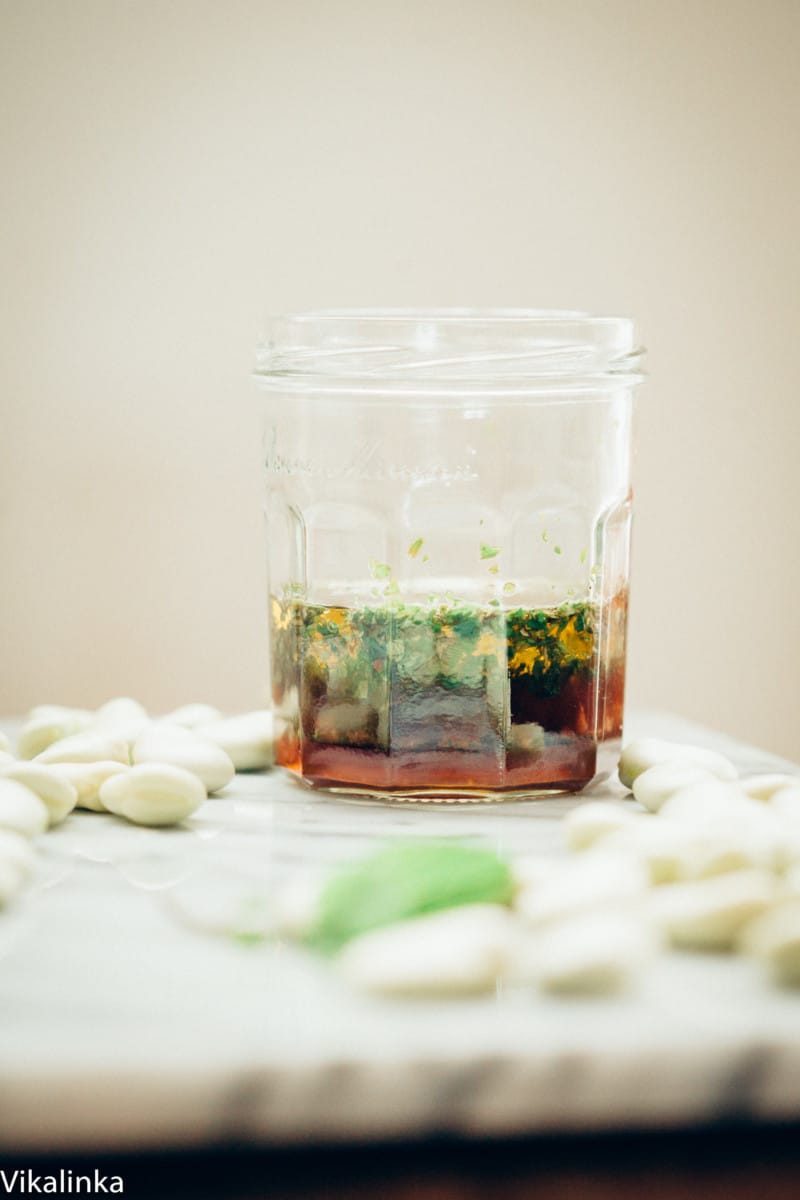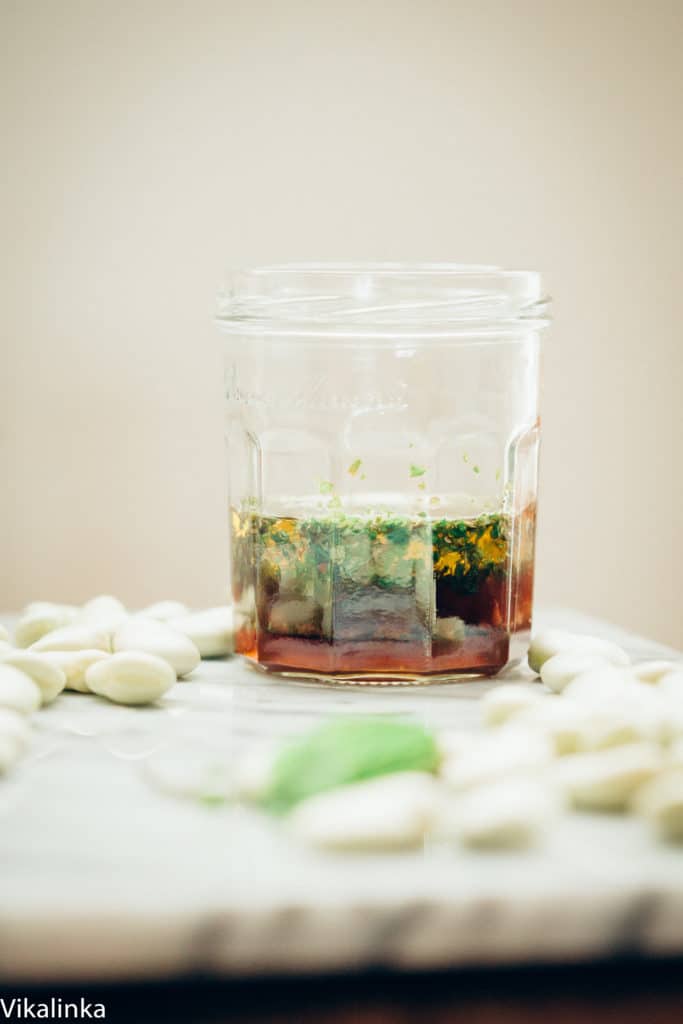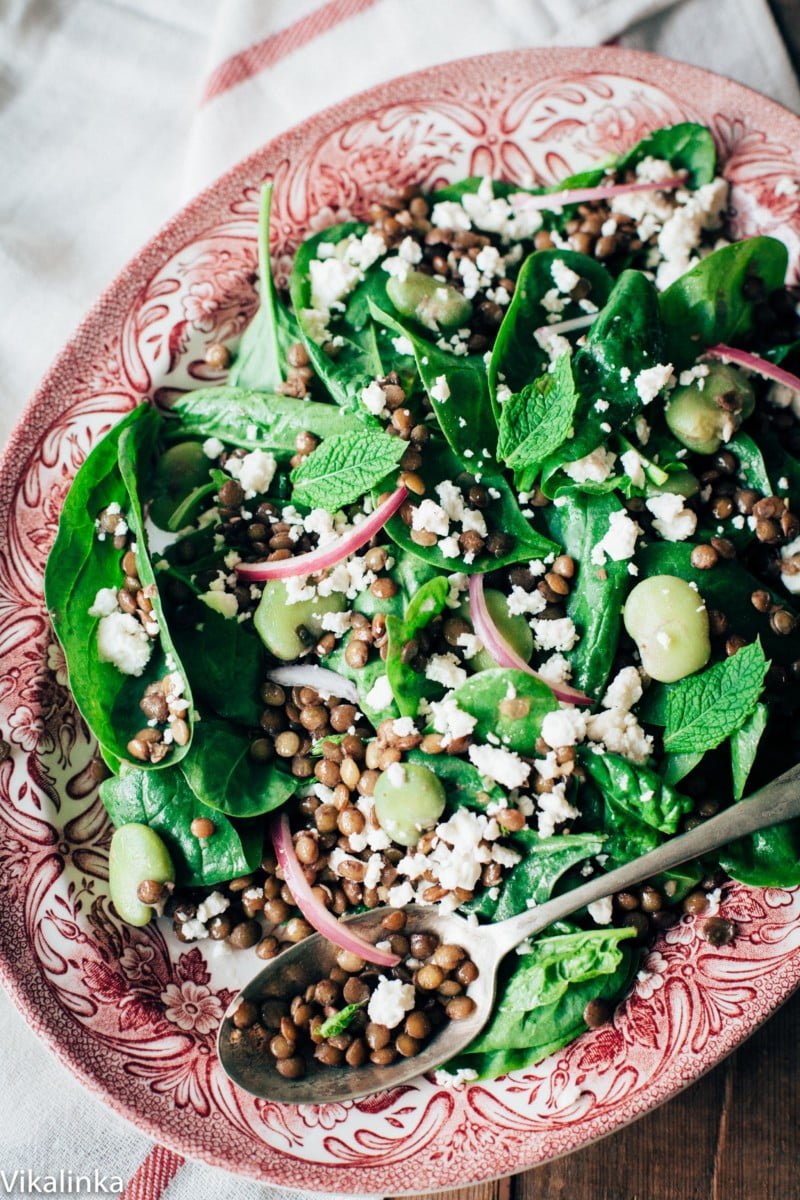 Ingredients
1

cup

green lentils

dried

3

cups

water

salt

1

cup

broad beans

shelled/500 g in pods

2

cups

baby spinach

1/2

small red onion

sliced

1/4

cup

feta cheese

crumbled

3-4

mint leaves
For the Honey Vinaigrette
2

tbsp

honey

2

tbsp

red wine vinegar

4

tbsp

olive oil

4-5

mint leaves

minced

4-5

thyme sprigs

leaves only minced

2

cloves

garlic

minced

salt and pepper to taste
Instructions
Cook lentils in 3 cups of water and bring to a boil, add salt and cook for 25-30 minutes. Lentils should still be quite firm to the bite for this salad.

Meanwhile shell broad beans and steam them for 5-7 minutes. Cool slightly and peel the outer skin off.

In a jam jar combine honey, red wine vinegar, olive oil and minced mint, thyme and garlic.

Add salt and pepper, put a lid on and shake until the mixture is emulsified, then add sliced red onions and set aside. This step with allow onions to marinate slightly and lose their bitterness.

Drain cooked lentils, add broad beans and vinaigrette and toss lightly with honey vinaigrette while lentils are still hot. That would help them absorb more flavour.

Cool in the fridge.

Before serving combine with spinach, feta and mint leaves.

Serve cold.