This millet salad with summer vegetables and lemon garlic dressing is healthy, filling and happens to be gluten-free!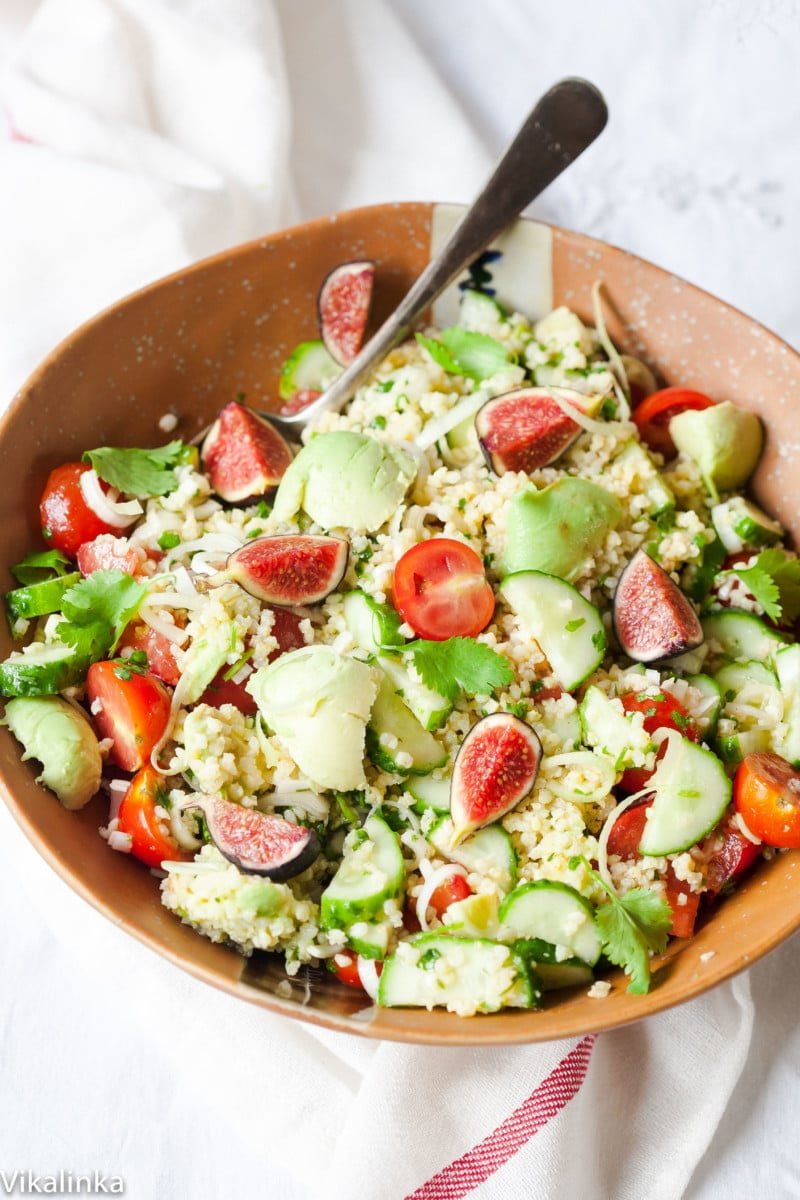 Have you ever heard the expression "never trust a skinny chef"? Well…there is a reason for it. I am no chef but I cook a lot and I eat it too because I am sensible like that and it tastes darn good.
The sad part of this story is that I've come to a point that sitting down in my jeans requires a lot of breath holding. I don't like it one single bit.
Weight gain is an occupational hazard, guys! Food bloggers need to be compensated for it like my mom does for working in a chemistry lab!!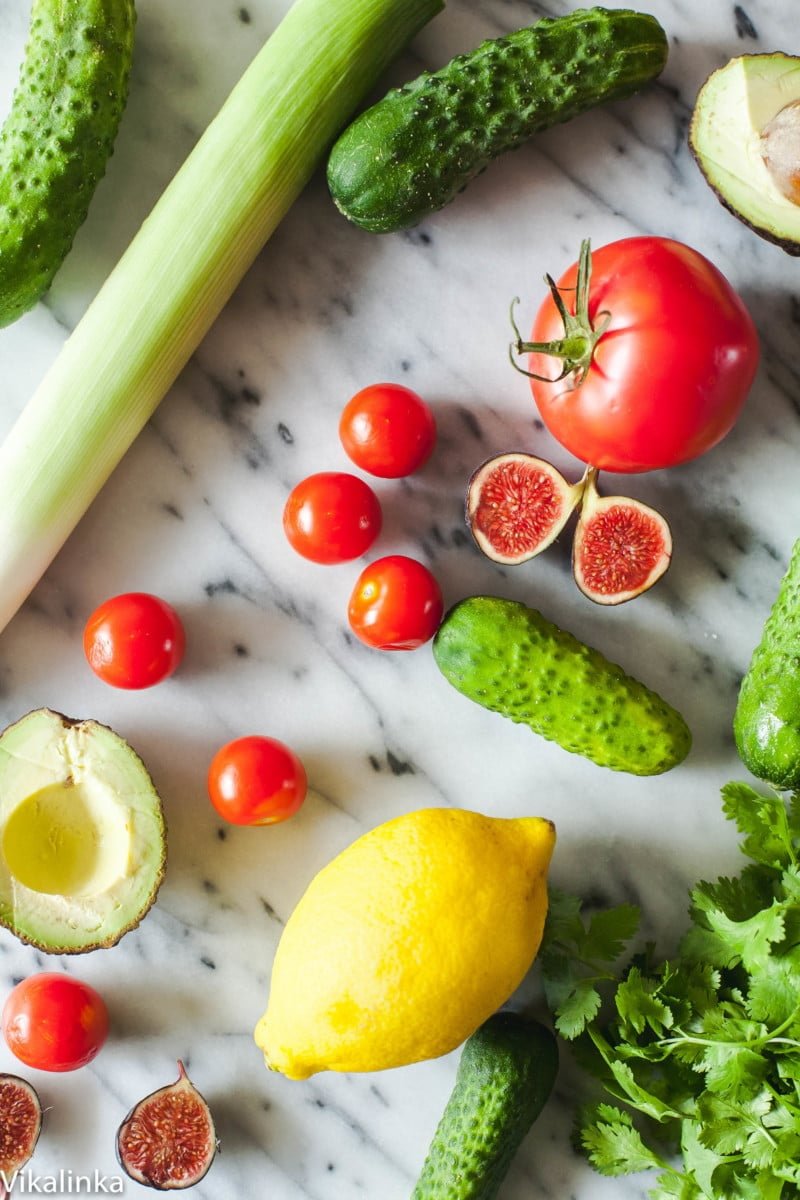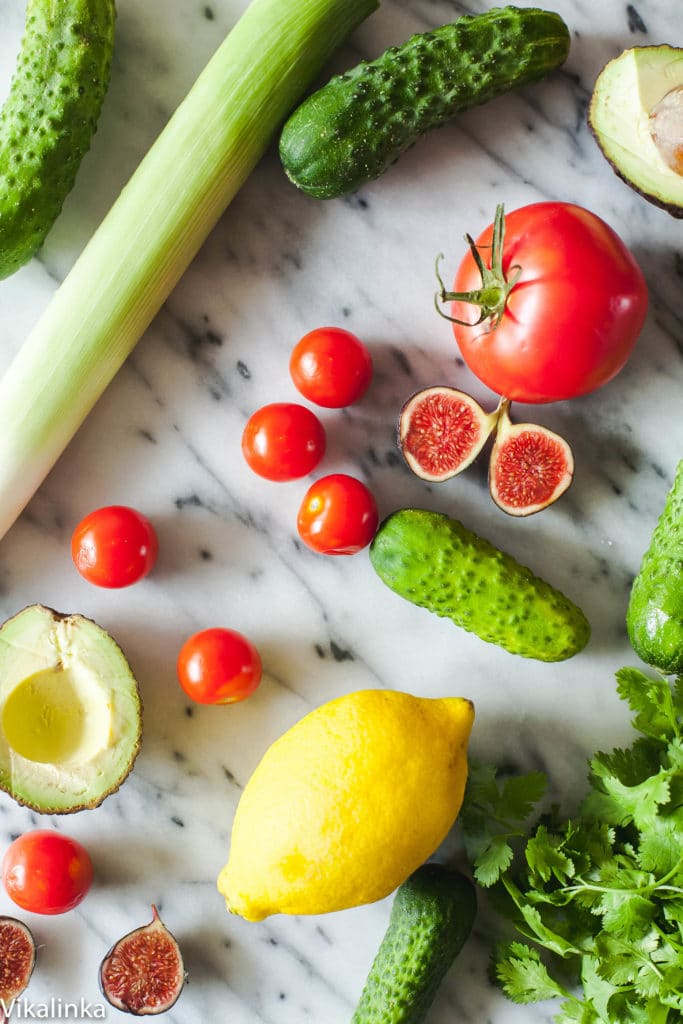 Have I conjured up enough sympathy from you or you are ready to walk away from the computer? Don't go…I've got a tasty millet salad to share. I am thinking I am not going to get paid for eating so better make sure what I am eating is a bit healthier.
Salads immediately come to mind when I think healthy. I also happen to love them, sadly one downside is they are not very filling. However I've noticed that they do a much better job at satisfying hunger when mixed with healthy grains.
The grain I am using today is millet. A similar salad was served to me by my lovely neighbour, ( Hi Jaga!), another millet lover, and that' where the inspiration came from.
Nutritionally speaking it stands on equal ground with quinoa, it's full of protein and it's also gluten-free but texture-wise it's more reminiscent of couscous although has much more flavour! I've been smitten by this tasty grain lately and I've written about it here and here.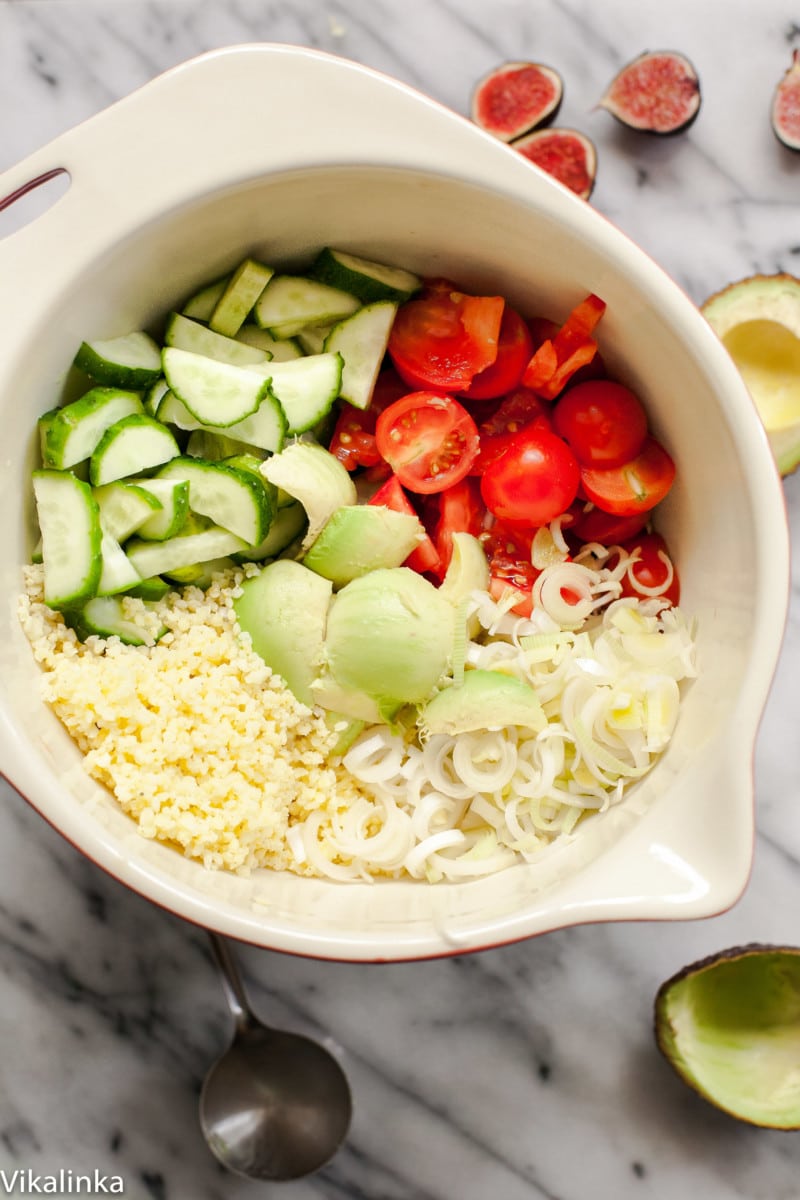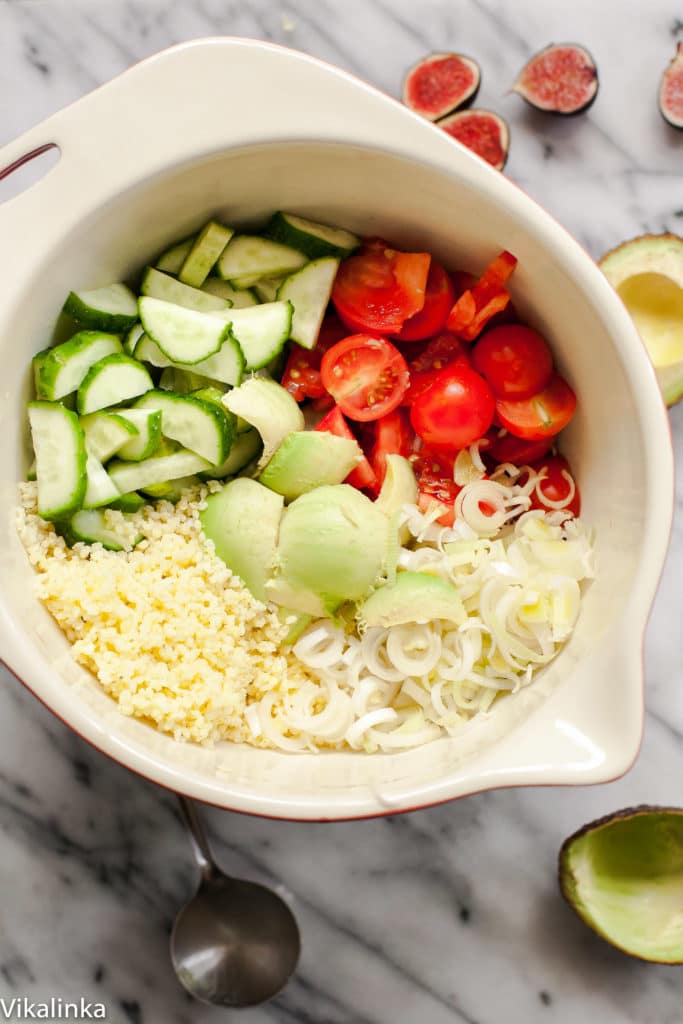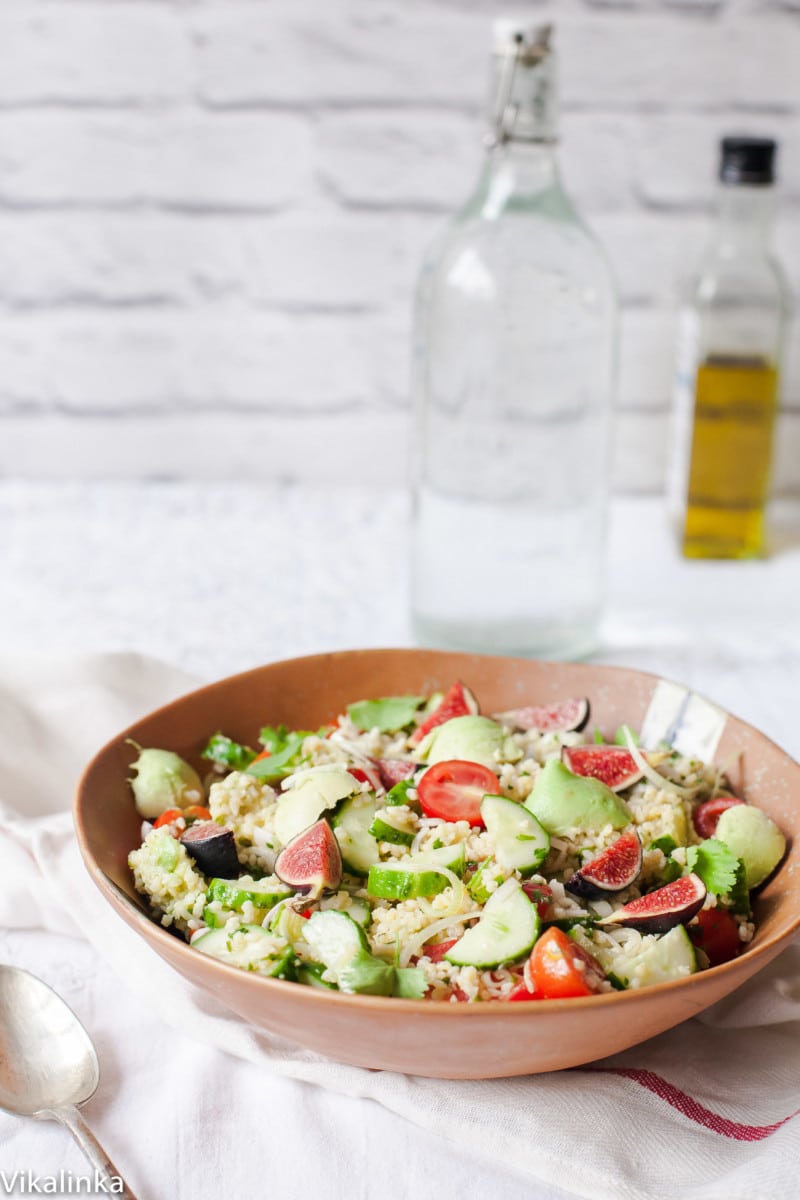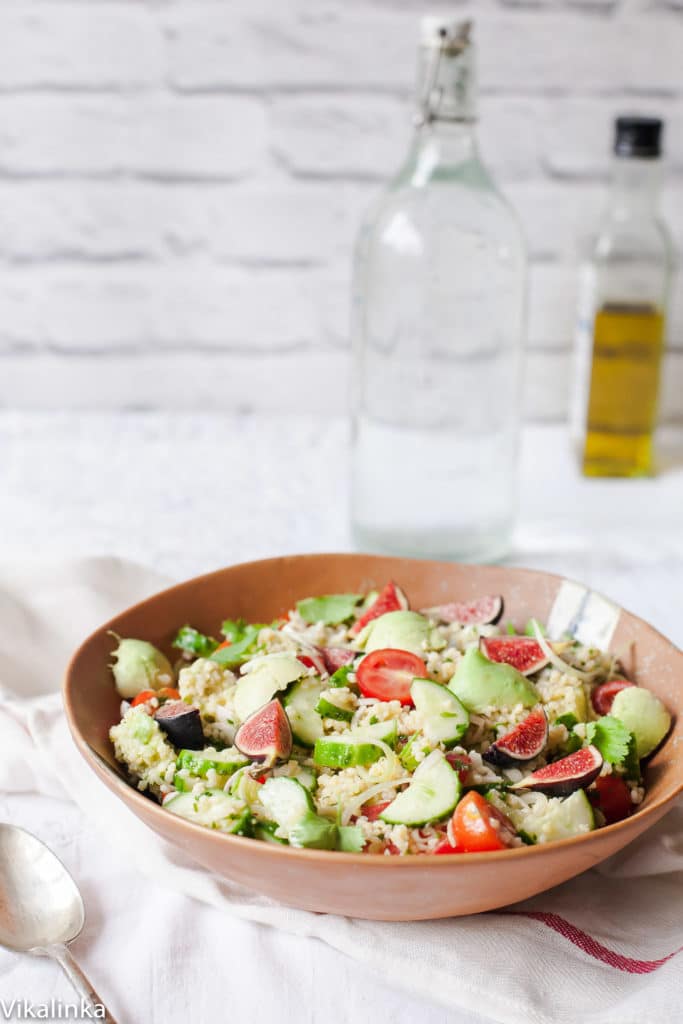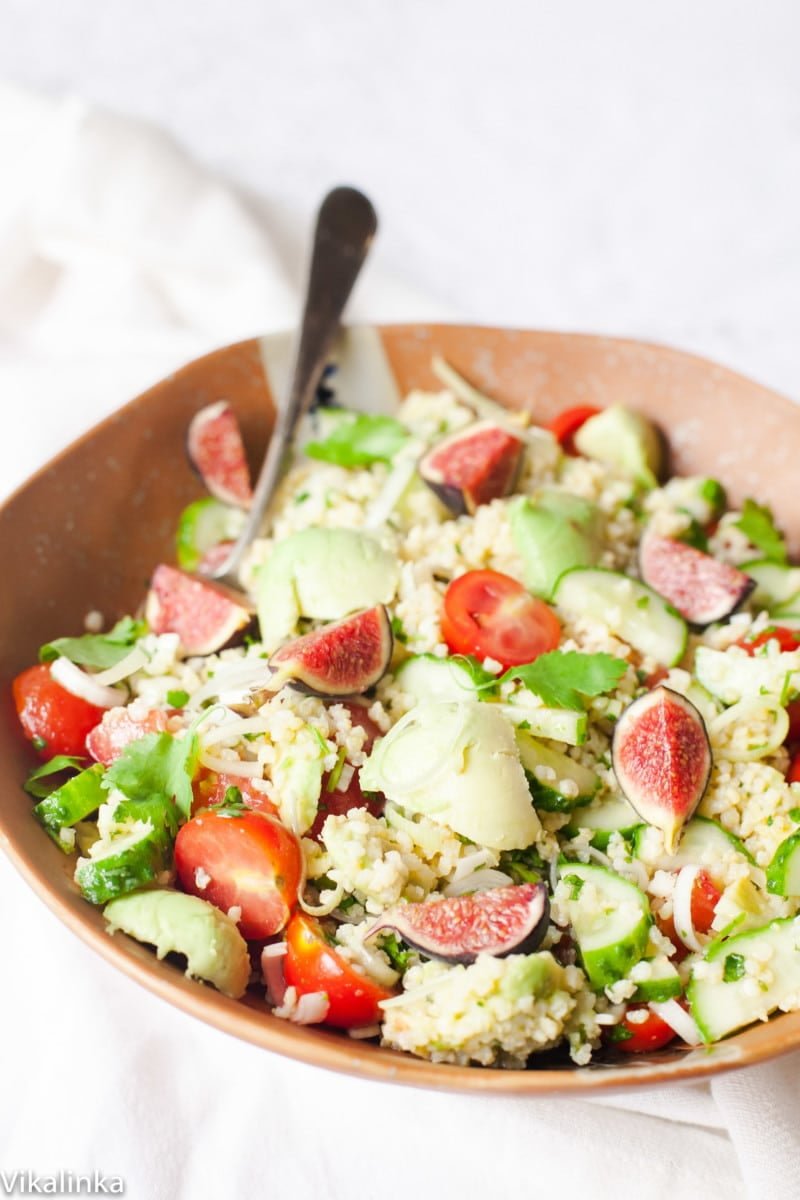 Ingredients
1

cup

millet

4-5

small cucumbers

sliced

5-6

cherry tomatoes

halved

1

medium tomato

diced

1/2

leek

sliced

1

avocado

diced

4-5

mini fresh figs

quartered
For the dressing
1

clove

of garlic

finely minced

1/2

cup

cilatro

chopped

1/2

lemon

juice of

1

tbsp

honey

3

tbsp

olive oil

salt
Instructions
Place millet in a medium pot and cover with water approximately 1" above the grain. Cook over medium heat for 10 minutes. Drain and cool. Cooked millet should be fluffy and not clumpy.

Combine all salad ingredients in a large bowl.

In a jam jar mix all salad dressing ingredients, cover with a lid and shake until well combined.

Drizzle the salad with the dressing and stir lightly to combine. Taste and adjust the seasoning if necessary.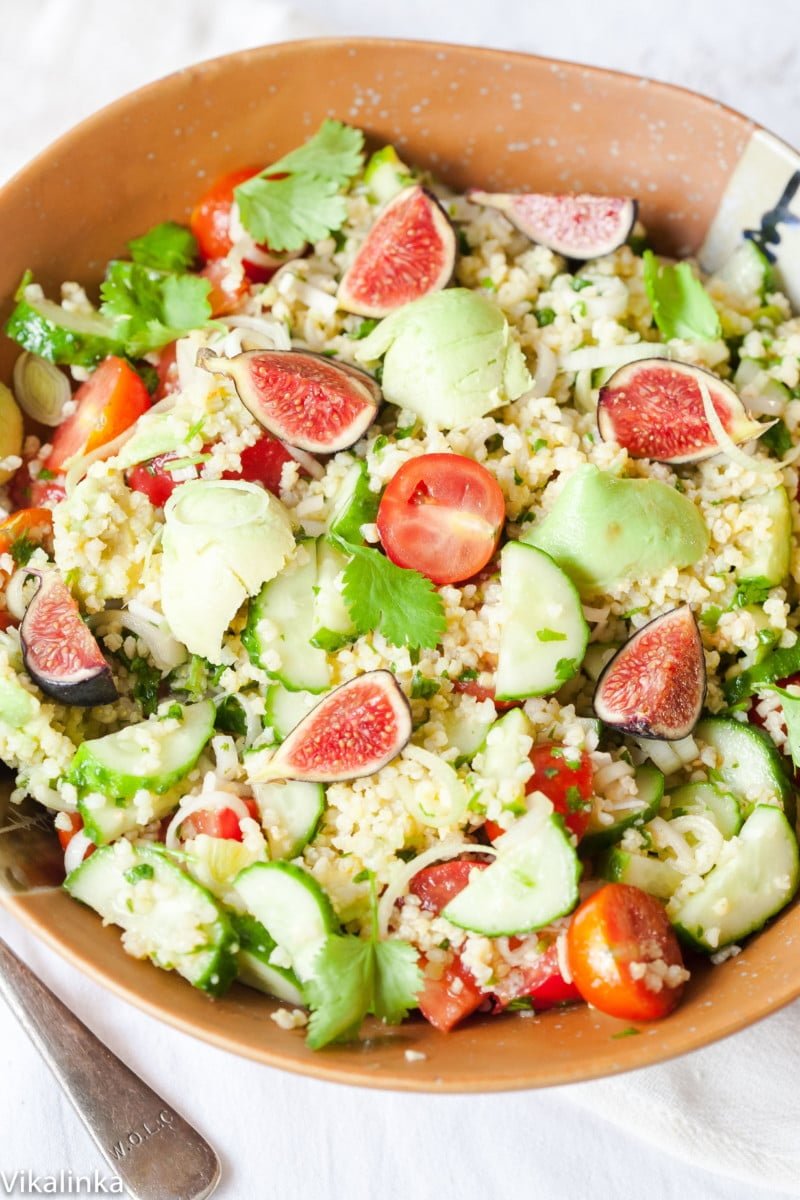 This millet salad works with any vegetable and grain or legume combination. Personally I've enjoyed it with quinoa, couscous, buckwheat and even lentils.
The veggies also change depending on the time of the year. I've gone through my Salad Pinterest board to find more salad recipes for you that could be eaten as a meal on their own.
Herbed Quinoa and Pomegranate Salad from Cookie and Kate
Zucchini, Ricotta and Orzo Salad from Cygnet Kitchen
Butternut Squash and Cranberry Quinoa Salad from Little Broken
Thai Lamb Salad with Miracle Noodles from Supergolden Bakes
~Cheers, Julia