This no churn pistachio ice cream is so easy but tastes like it came from an Italian gelateria. It uses prepared pistacchio crema for its authentic taste!
Take a look at our Blackberry and Pistachio Ice Cream Eton Mess if you can't get enough of this amazing ice cream flavour.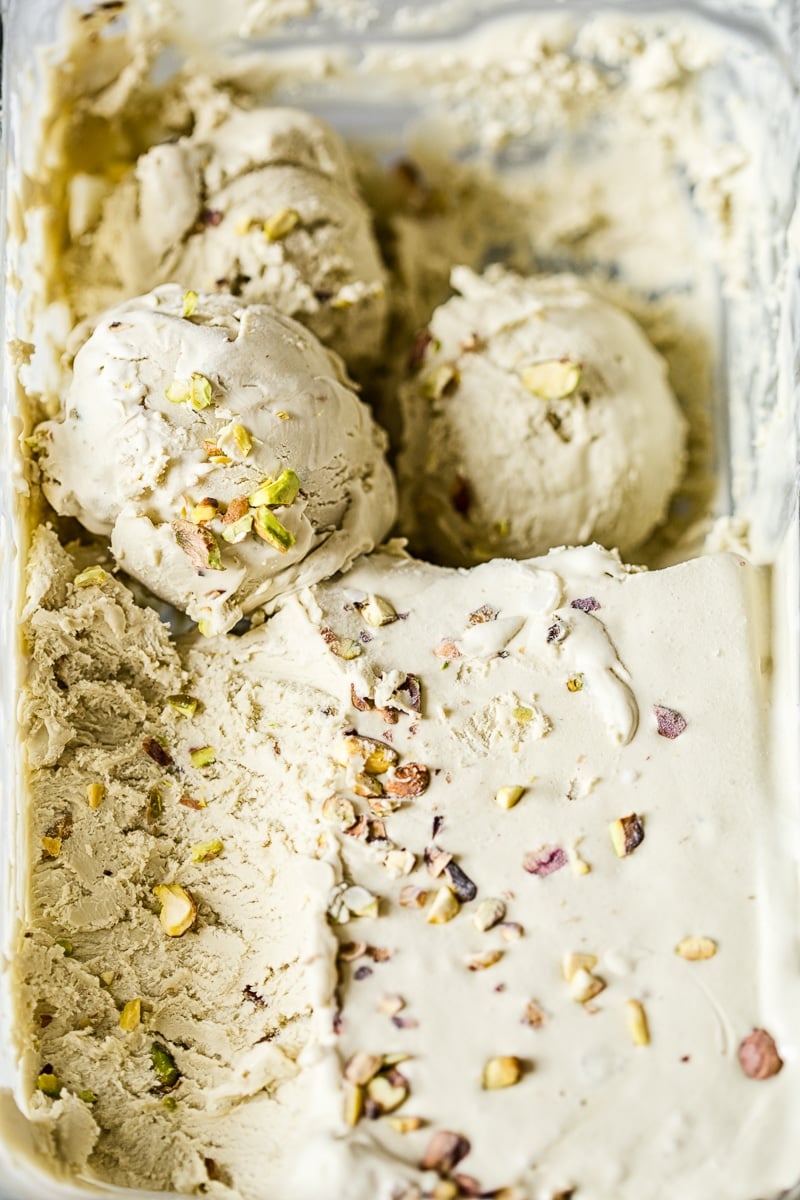 The first time we tried pistachio ice cream was in Italy and it was instant love, especially for my husband. Two of the best things about Italian gelato are unusual flavour combinations and fresh ingredients, which isn't easy to replicate at home.
I did however find a way to make this homemade ice cream taste just as good. My secret weapon is using pistacchio crema as the base.
If you don't know what I am talking about, let me explain. Pistacchio crema is a delicious and sweet spread, not unlike Nutella, but made with pistachios instead of hazelnuts. Because it is made with real pistachios and not artificial flavours, it tastes like the real deal!
It is very popular in Italy and could be used in a variety of ways. You can spread it on toast, fill cakes and pastries with it or make your own ice cream.
You are probably wondering where you can purchase such a miraculous spread. It is available on Amazon as well as in specialty shops and Italian delis. It is well worth your money!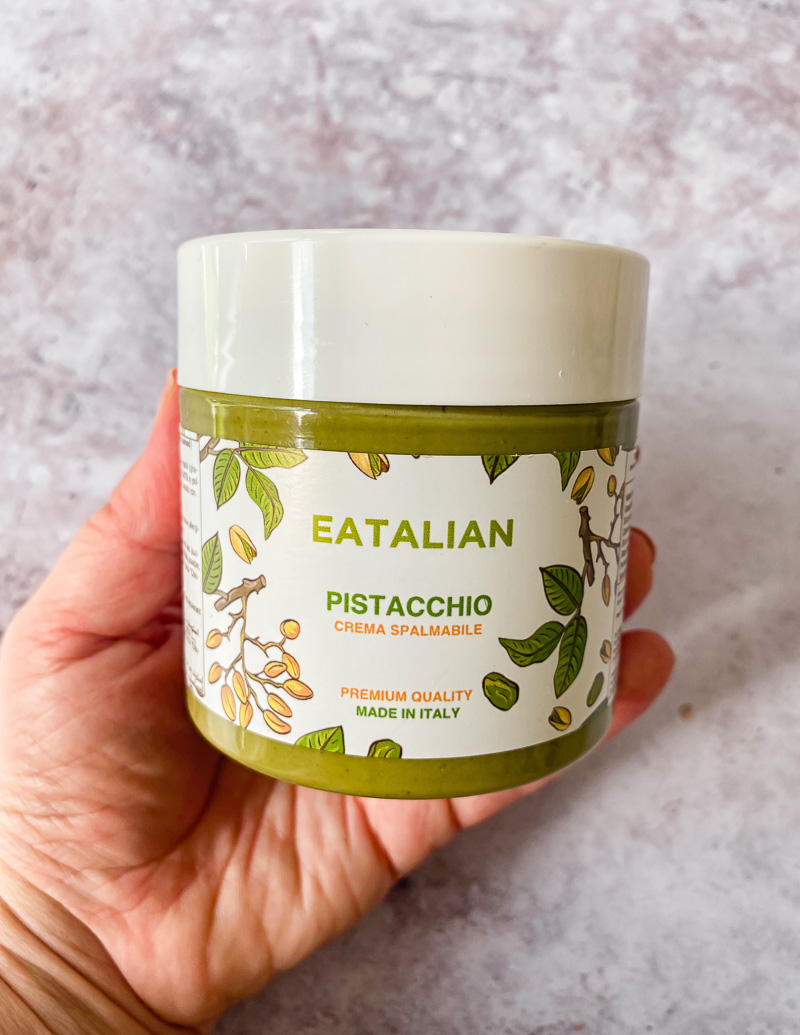 No Churn Ice Cream
The no church method is not new but it works well, and it is perfect for making my easy pistachio gelato. The recipe only requires 5 ingredients and apart from the spread, they are everyday staples.
You will need heavy cream or double cream in the UK, sweet and condensed milk, pistacchio crema, chopped pistachios and a pinch of salt. That's it!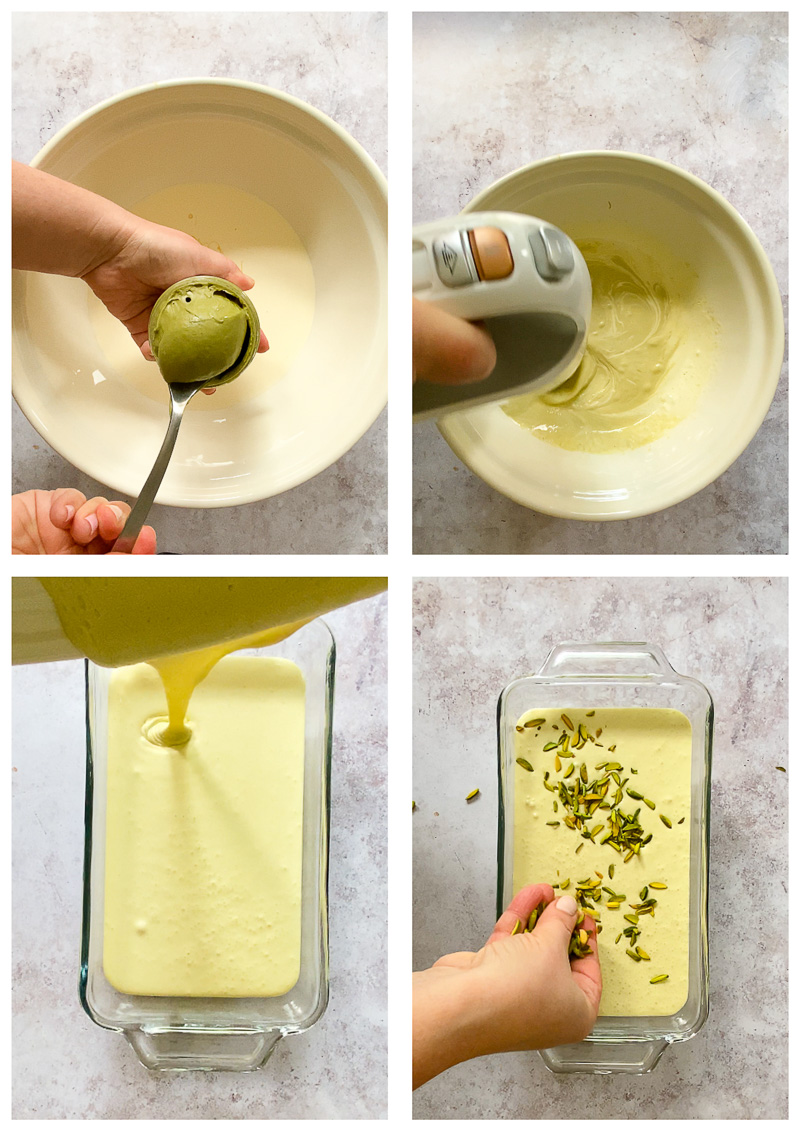 Recipe Tips and Notes
Use heavy cream only. 36% fat content and higher.
If you can't source the pistachio cream in your supermarket, look on Amazon or other online retailers.
Don't overwhip, we are only looking to combine the ingredients and get a bit of air into the mix.
Do add chopped pistachios, they bring a nice texture and extra flavour to this ice cream.
Double wrap before putting in the freezer. I use plastic wrap, then top it with foil.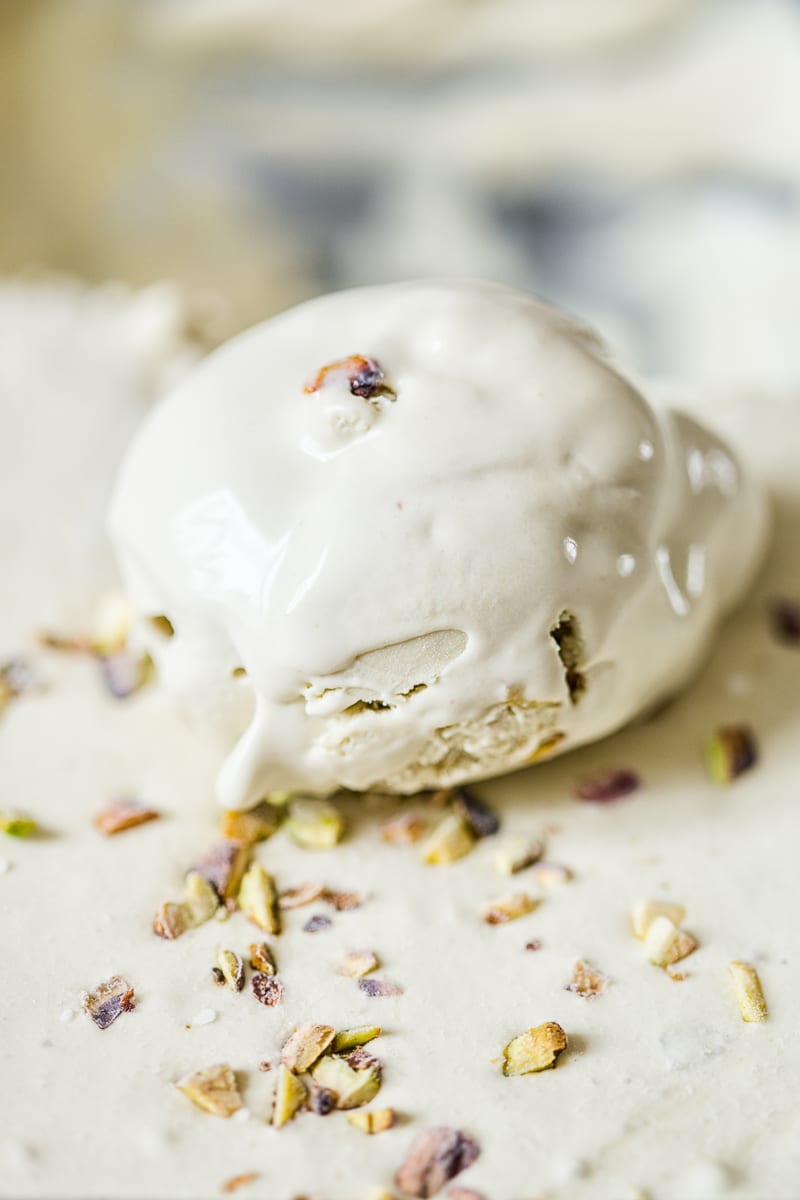 Favourite No Churn Ice Cream Treats to Try: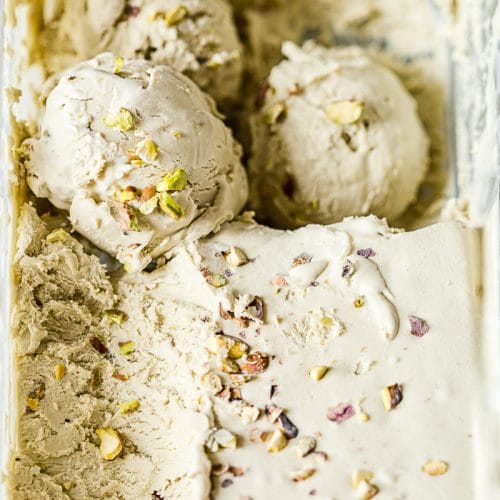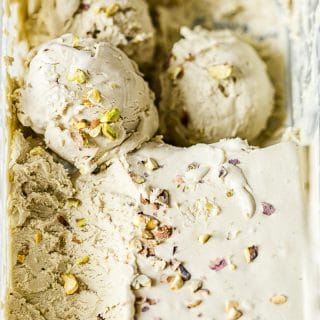 Easy Pistachio Ice Cream (No Churn)
This no churn pistachio ice cream is so easy but tastes like it came from an Italian gelateria. Authentic flavour made at home!
Ingredients
500ml/2 cups

double/heavy cream

395g/14 oz

sweetened condensed milk

100g/1/3 cup

pistacchio crema (spread)

½

tsp

salt

2

tbsp

chopped pistachios
Instructions
Toast pistachios on a dry skillet over medium heat until fragrant and slightly browned. Remove immediately, chop and set aside.

In a large bowl whip all the ingredients with an electric mixer until soft peaks form, don't overbeat, we are not looking for a whipped cream here.

Pour in a freezer safe container, sprinkle chopped toasted pistachios and gently swirl them in the mixture. Cover with a cling wrap and aluminium foil and freeze for 5-7 hours.