This recipe for traditional spaghetti bolognese is a tasty and economical way to feed your family! Ground beef slowly braised in aromatic tomato sauce with onions, garlic, carrots and celery is what you want to serve with your pasta!
If you love a bolognese sauce, why not look at my simple recipe for Slow Cooker Beef Bolognese Sauce.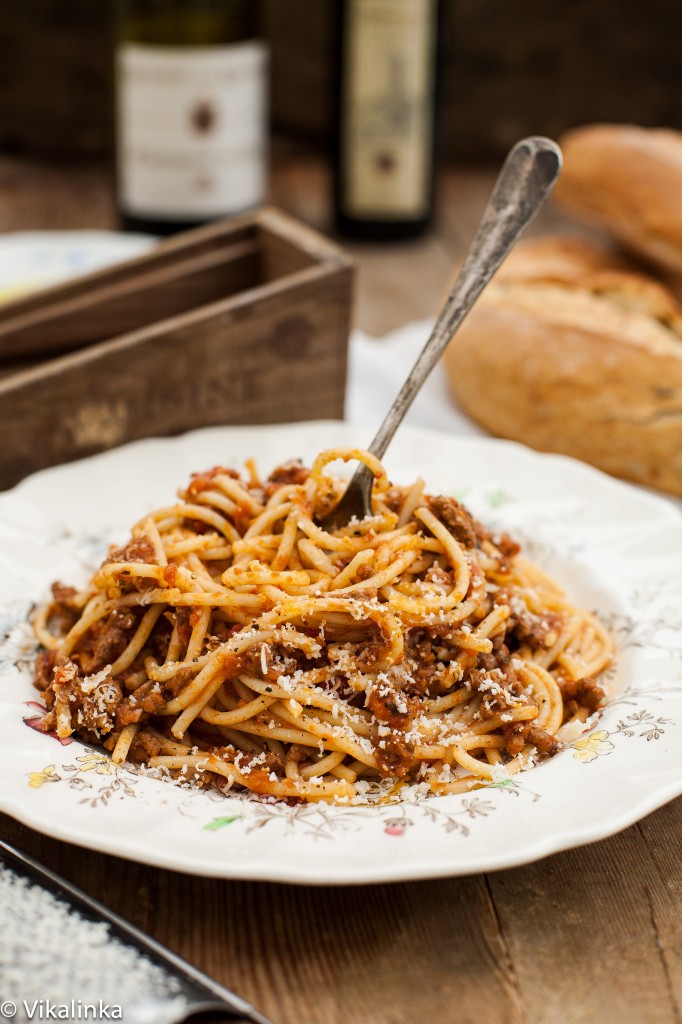 Do you ever feel overwhelmed at the realisation you've got a large party coming over for dinner and you are completely unprepared? That's where I found myself yesterday.
College friends of ours were flying through London for one night only and because I was so excited and occupied with sorting out where 10 people are going to sleep in our tiny house I completely overlooked dinner plans until the morning of.
What could I make to feed 10 people that will satisfy and please both adults and some little picky eaters?
Spaghetti Bolognese of course! Who doesn't love pasta drenched in meaty tomato sauce!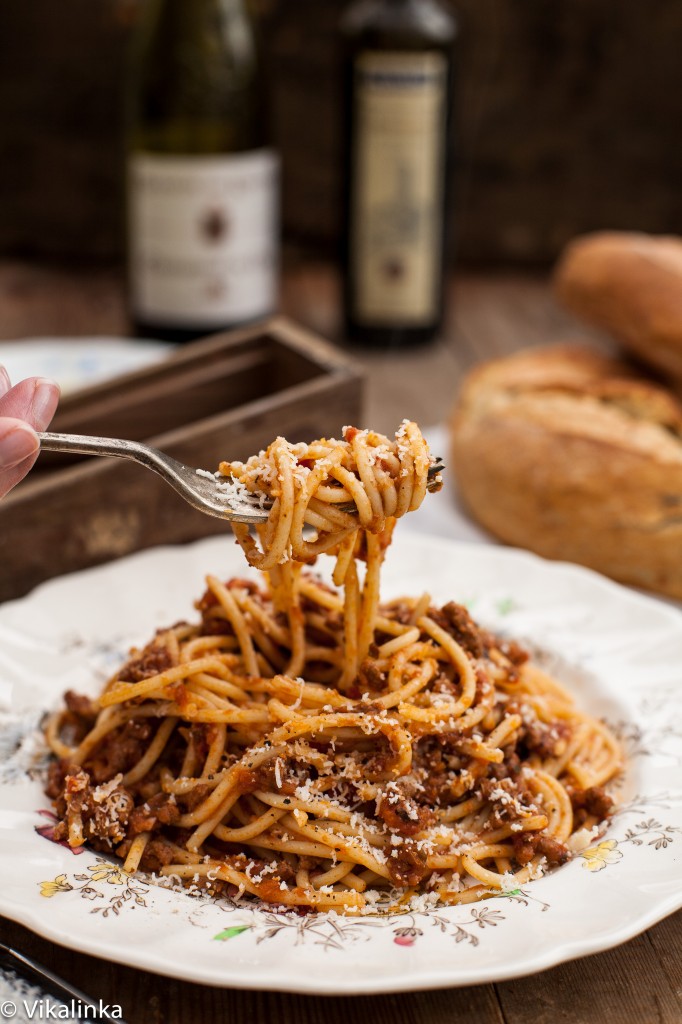 Why Spaghetti Bolognese is a cheap option to feed a crowd
This Bolognese sauce is incredible, and since it's made from scratch there are no preservatives. The main ingredients are inexpensive canned tomatoes, loads of healthy veggies, herbs and a pound of ground beef.
Can you believe I fed 10 people with 1 lbs of beef and had plenty of leftovers that were demolished for tonight's dinner?!
Making this very authentic Italian sauce is very easy and required no special skills. The end result is stunning and miles aways from that awful tomato sauce from a jar.
This traditional spaghetti bolognese is a real winner. Your family will thank you for it!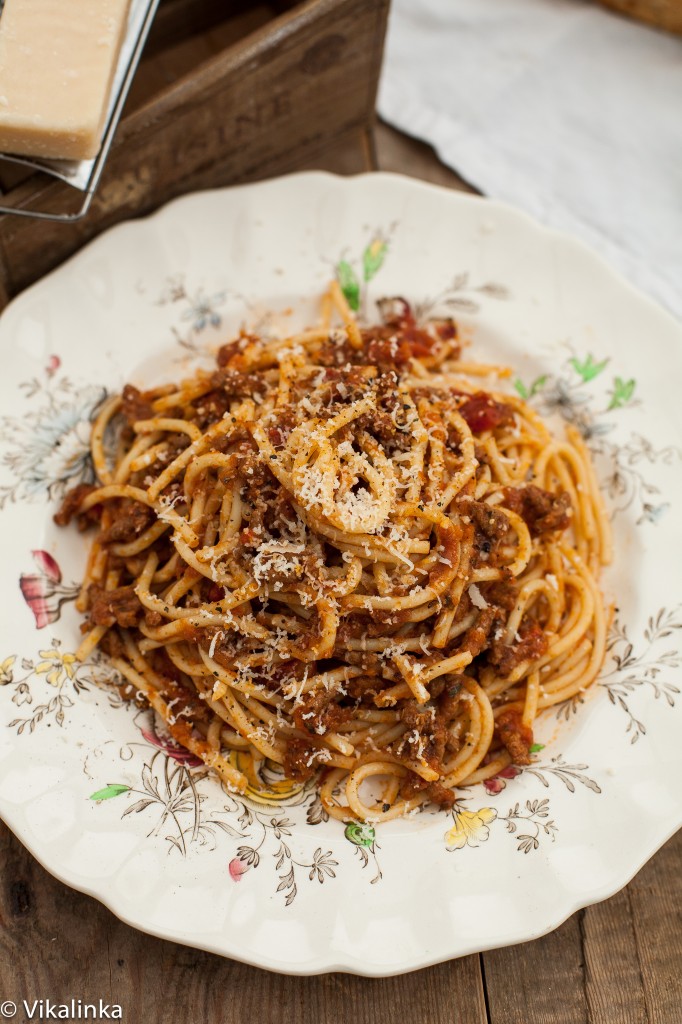 What can I serve with spaghetti bolognese?
Serve it with a favourite chopped salad and nice crusty bread that could be dipped in extra virgin olive oil and balsamic vinegar.
Take a break from garlic bread smothered in butter and choose heart-healthy olive oil. My kids absolutely love it. 🙂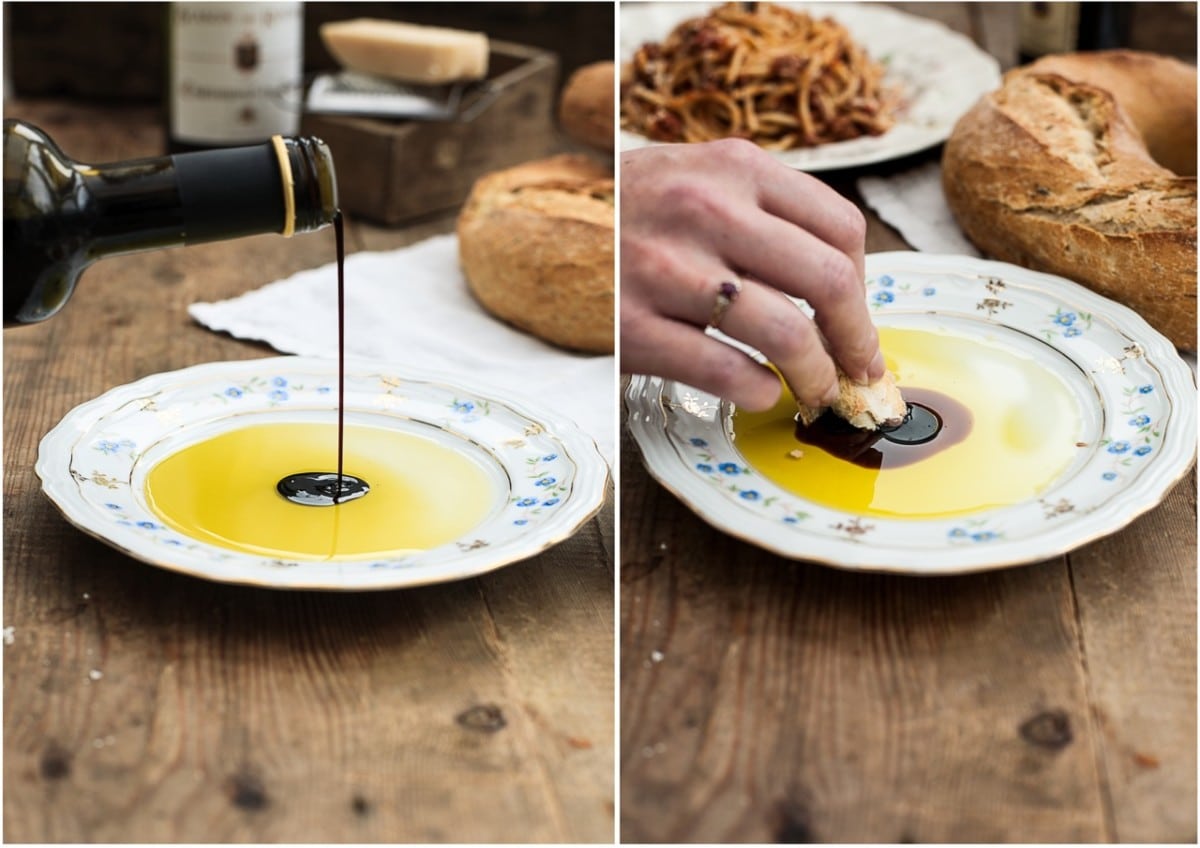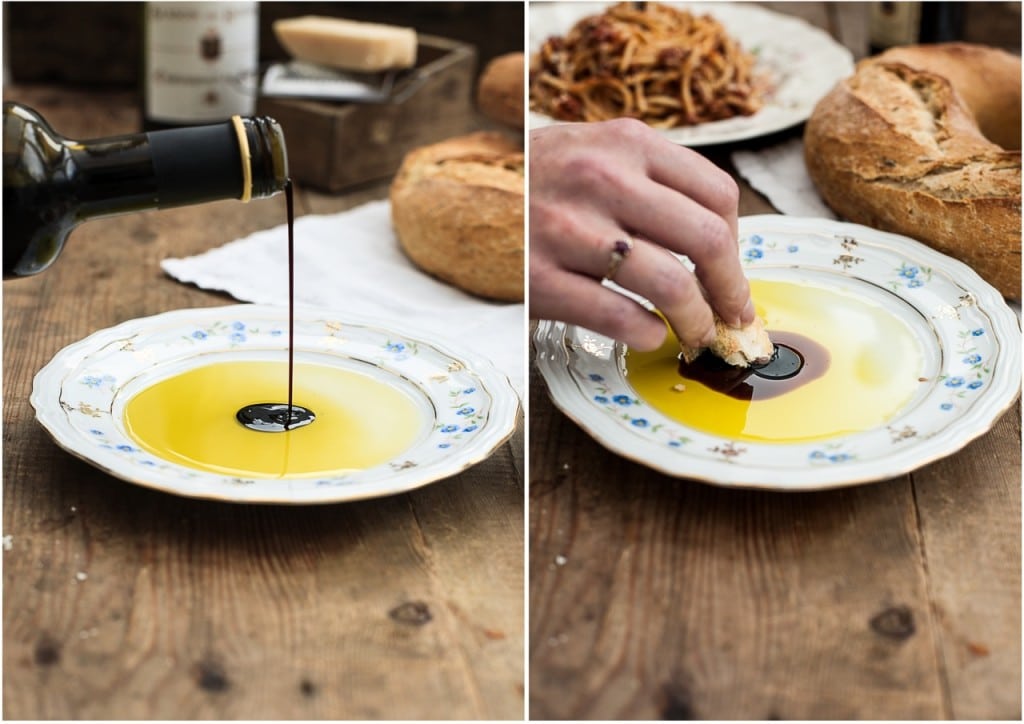 My time saving tips for making this Traditional Spaghetti Bolognese
When I have some time to spare or I just want to zone out in the kitchen without anyone bugging me I dice all vegetables by hand-onions, carrots, celery. But last night time was short, so I simply threw everything in the food processor and gave it a whirl.
Same flavour, less effort plus if you have picky eaters they will have no idea how many vitamins are hidden in that spaghetti sauce. 😉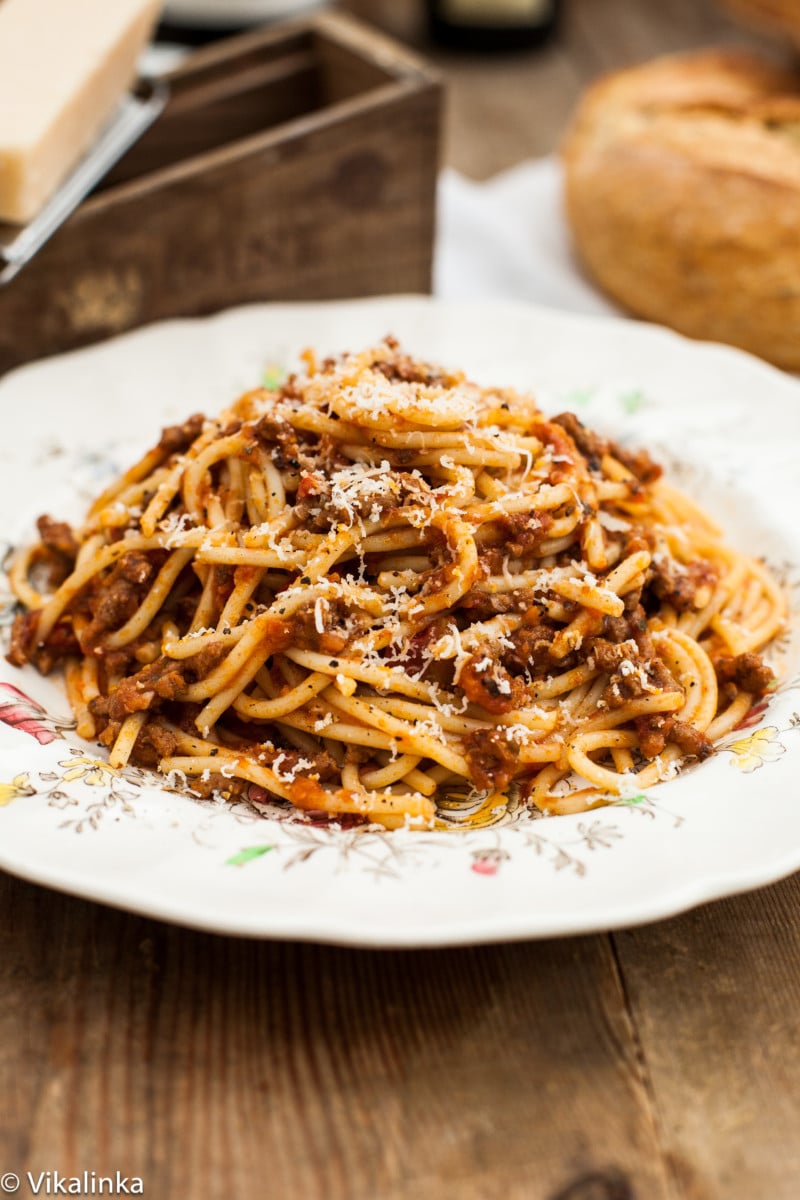 More Italian sauces to try: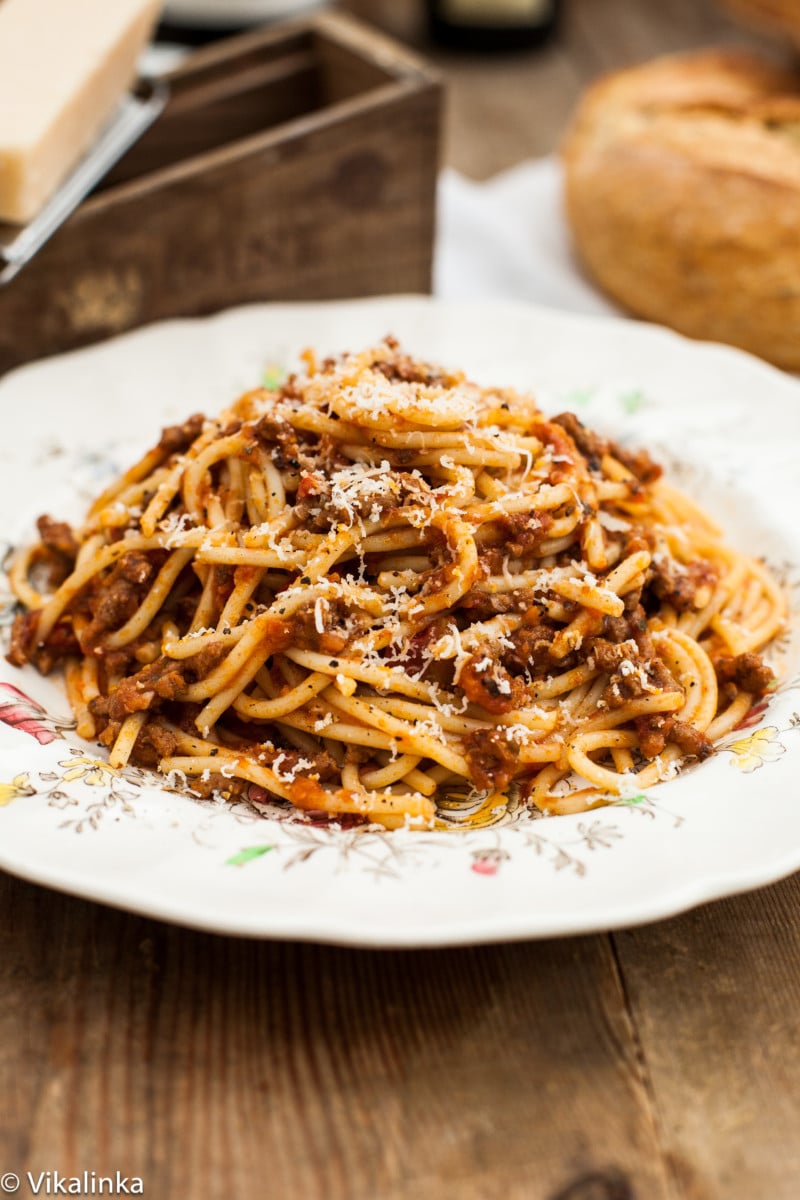 Cook Time:
2
hours
30
minutes
Total Time:
2
hours
45
minutes
Ingredients
Pancetta or bacon

optional, diced- 50 gr/ 2-3 strips

Olive oil- 2 tbsp.

Onions

diced-1

Carrots

diced-2

Celery stalks

diced-2

Garlic-2-3 cloves

Fresh Basil- a bunch or dried basil- 2 tsp.

Diced Tomatoes

canned- 2 X 400gr/14 oz cans

Dried Oregano- 2 tsp.

Ground Beef

extra lean- 1 lbs.

Salt and pepper to taste

Spaghetti- 1 lbs.
Instructions
In a large and deep frying pan or wide dutch oven fry diced bacon.

To the same pan add diced onions, carrots, celery, minced garlic and chopped basil stalks (they add so much flavour!). If you are using lean bacon or pancetta add a splash of olive oil and cook on low heat for about 5-7 minutes.

Pour in canned tomatoes and ground beef, fill both empty cans with water and add it to the sauce with a pinch of salt and pepper

Sprinkle in some dried oregano and torn basil leaves (reserve a few small ones), bring it to a boil then turn the heat down and let it simmer with a lid ajar for for 2.5-3 hours stirring it once in a while.

When your Bolognese is nearly done boil a large pot of water and cook spaghetti according to package directions. (I usually cook 2 min less than the package recommends, your pasta continues cooking when you combine it with sauce and you really don't want it overcooked!)

Drain your spaghetti and add your pasta to the sauce, stir gently and take off the heat. Top with reserved basil leaves.

Serve with freshly grated Parmesan cheese.