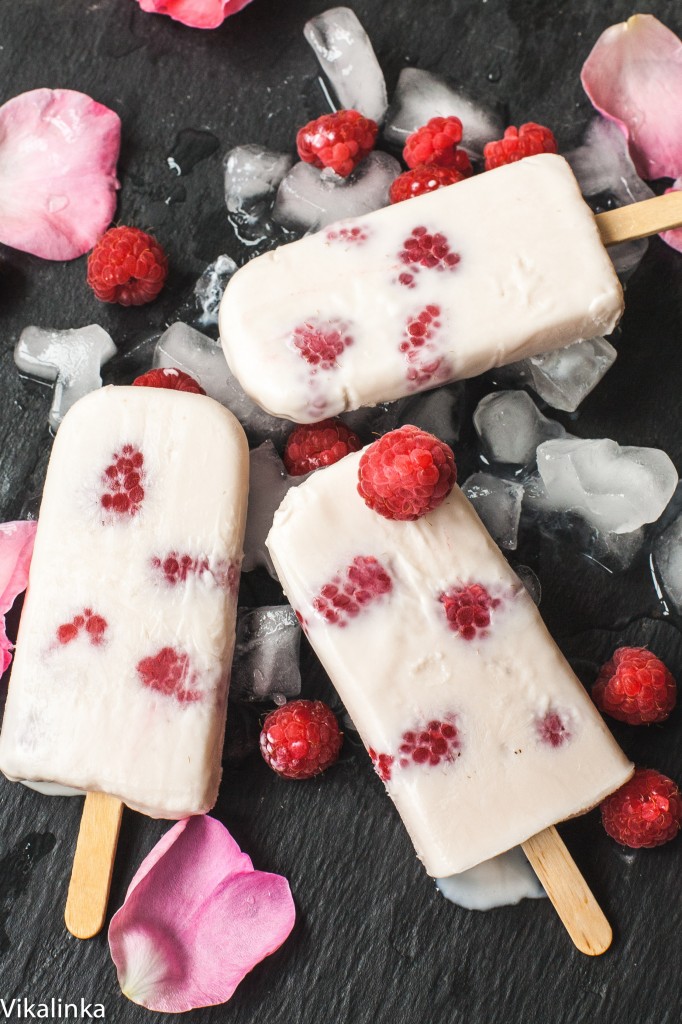 After doing a quick math on my fingers I came to a staggering realisation-it's our 4th summer in England and also the best one! We've seen so much sunshine so far that the purchase of two garden loungers feels completely justified and even necessary.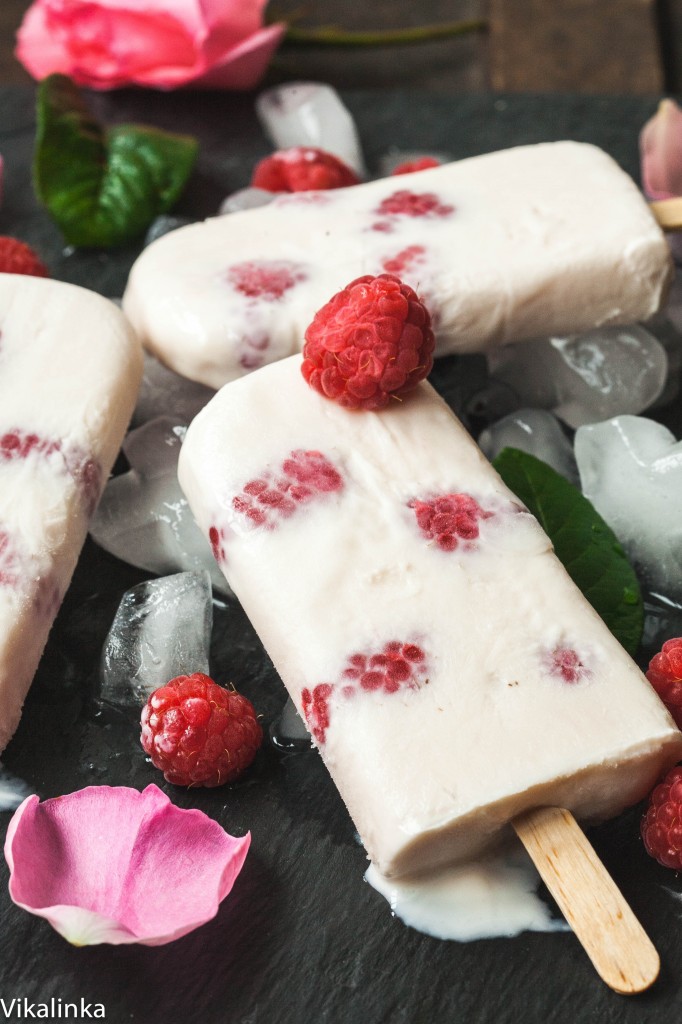 This is the first summer I felt the need to make my own gelato and now these pops. 🙂 My kids were literally circling me as I was mixing them up which actually took a whole 5 minutes. I prefer making my own treats whenever I have time so I know exactly what goes into my children's tummies. Fortunately for me and incidentally for you, my friends, these treats require no time commitment and use ingredients you most likely already have in your fridge like fruit and yogurt.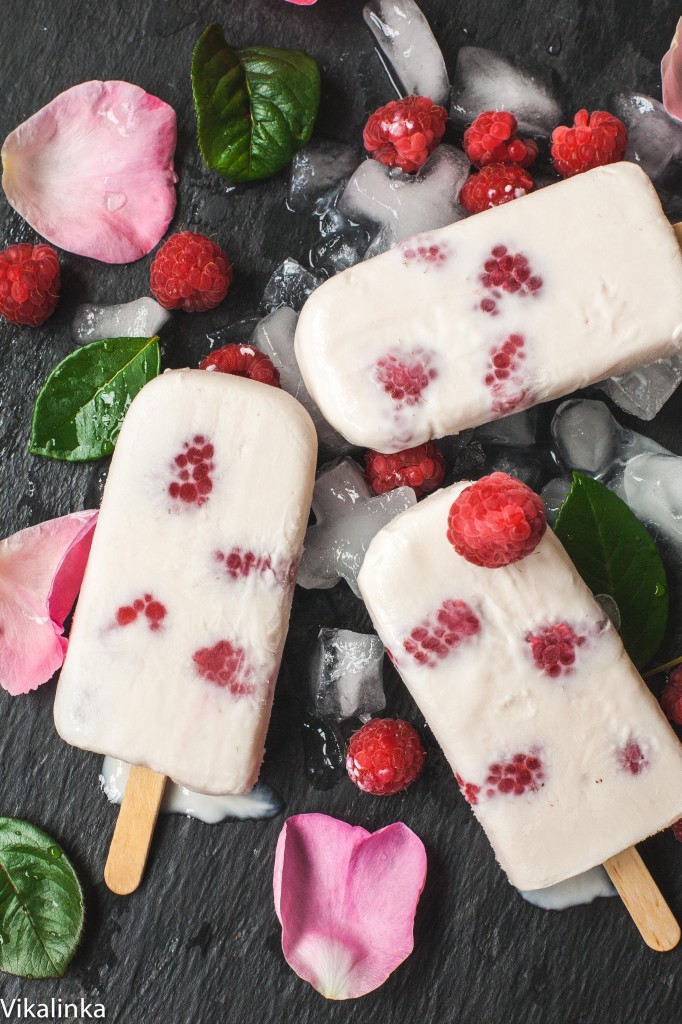 There is nothing groundbreaking about the flavour combination here except for ONE thing-rose water that takes these plain and humble frozen treats to a near gourmet level. A bottle of organic rose water was kindly provided by Steenbergs Organic for all Food Blogger Connect attendees and ever since I spotted it in my goodie bag I was itching to use it.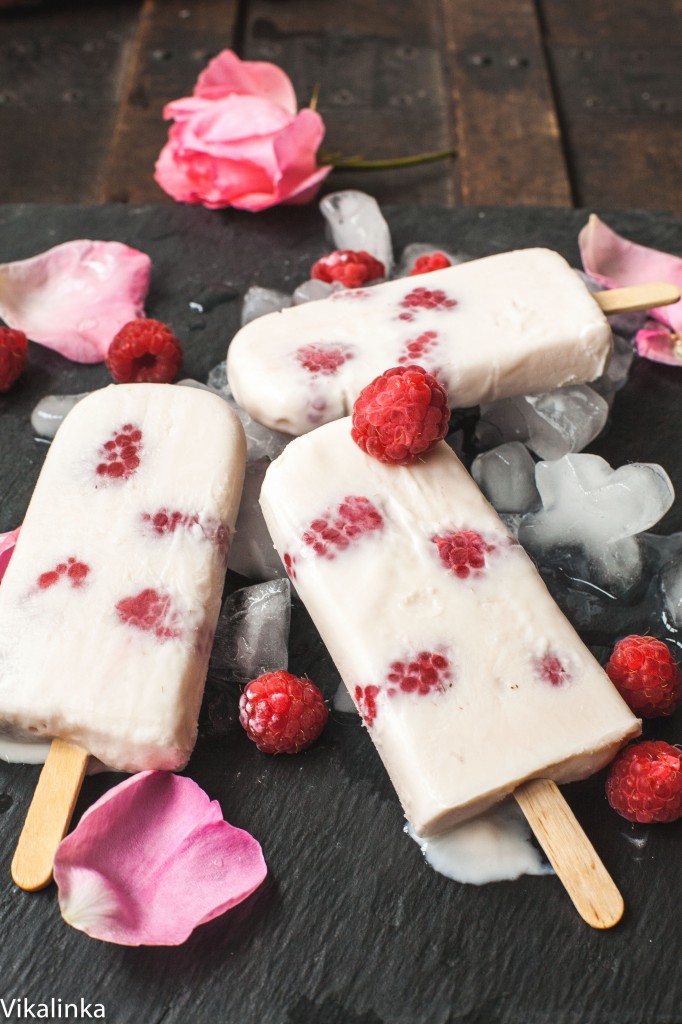 Rose water gives a subtle floral scent to these refreshing treats that is instantly evocative of the morning dew on delicate rose petals seen on long walks, afternoon dips in the lake and reading novels in the hammock, in other words, a summer holiday. Exactly what everyone needs whose  summer is being spent in a hot and dusty city!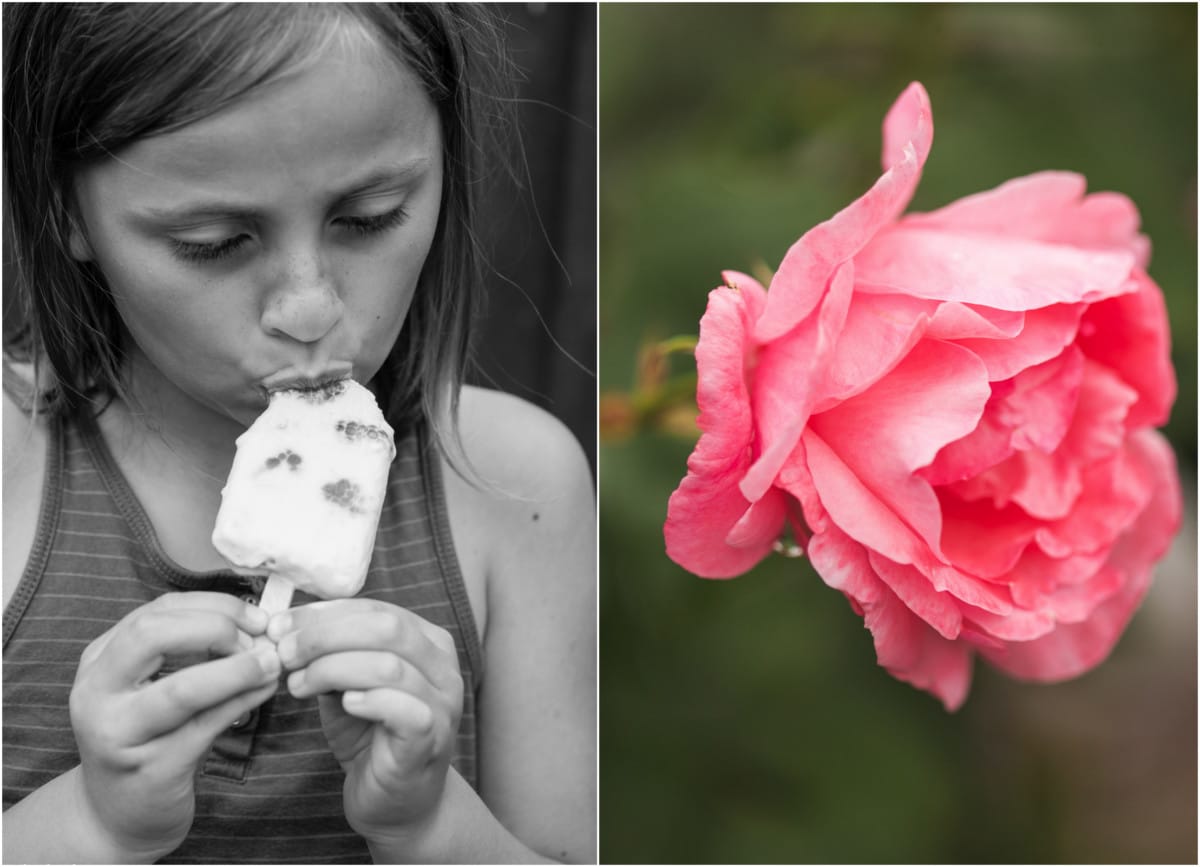 Ingredients
750

ml/3cups- Greek yogurt

plain

50

gr/1/4 cup-sugar

1

tbs

- Chambord or any other raspberry flavoured liqueur

optional

1

tsp-rose water

150

gr/1cup- fresh raspberries
Instructions
In a medium bowl mix Greek yogurt and sugar until sugar dissolves completely.

Add Chambord if using along with rose water.

Fill 6 popsicle molds and freeze for 30 minutes.

After 30 minutes insert wooden popsicle sticks and continue freezing until firm.

Un-mold the pops by running under warm water.