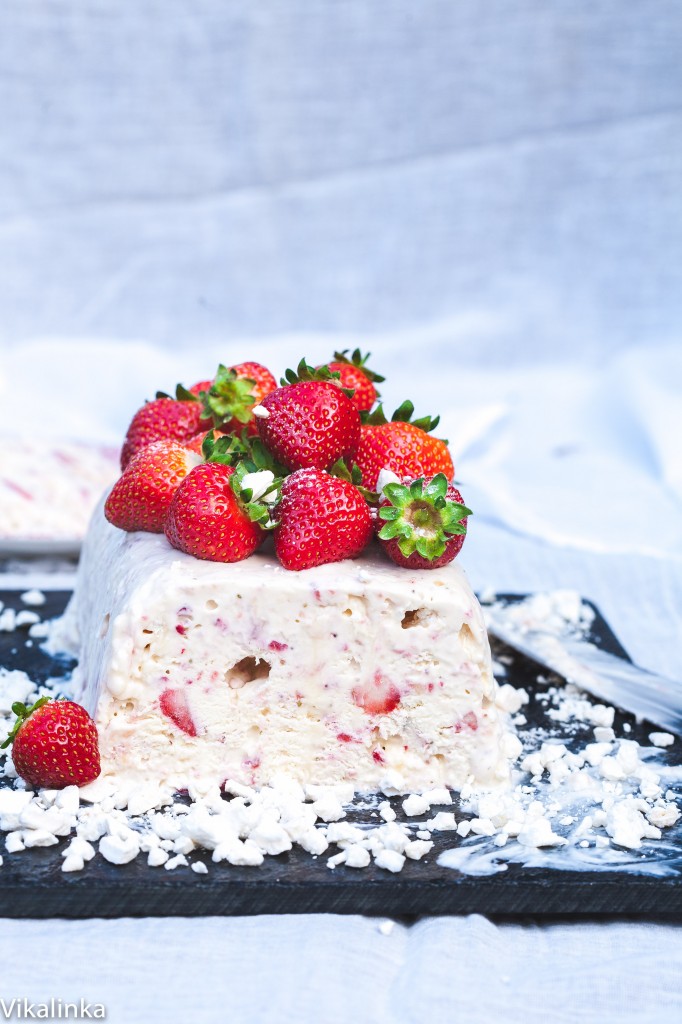 This past week I've had the joy of two friends stay with me. My friend Noemi came from the States and her sister Elizabeth all the way from Devon. 😉 I know I am starting to think like a British person because a 4 hour train ride from the other side of the country seems like a long journey!
Noemi is one of the most enthusiastic and fun-loving people and is a huge anglophile! She wouldn't stop talking about "seeing castles" the entire time she was here and the first day we were having barbecue she bought black pudding to grill instead of a burger.
Funnily enough, none of us living in Britain, that is the remaining 10 guests, were willing to touch the stuff.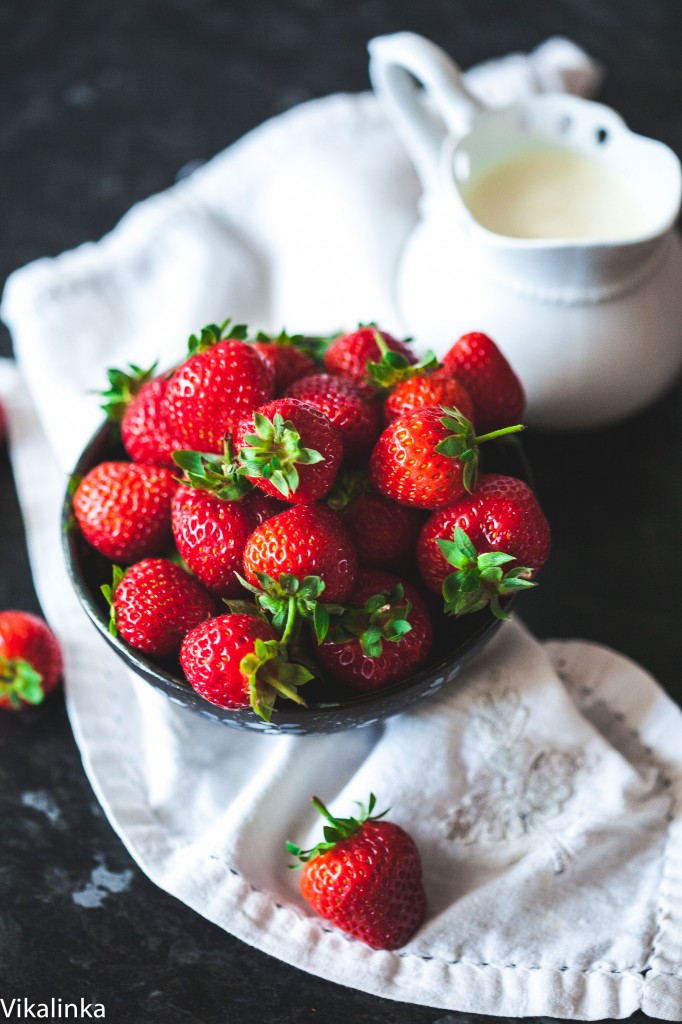 After living in this beautiful country for a while one begins to lose the sense of wonder of how truly beautiful England is so having my friend here allowed me to see it through her eyes and fall in love once again with all things British.
Noemi's zest for life is truly contagious, her unstoppable desire to try new things always inspires and amazes me. Food….no…delicious food is definitely at the top of her list.
Elizabeth and I were set to provide a truly British experience and since the weather was uncharacteristically lovely we went for a picnic. Noemi being an über talented photographer took a million photos, so stay tuned for a British picnic inspiration.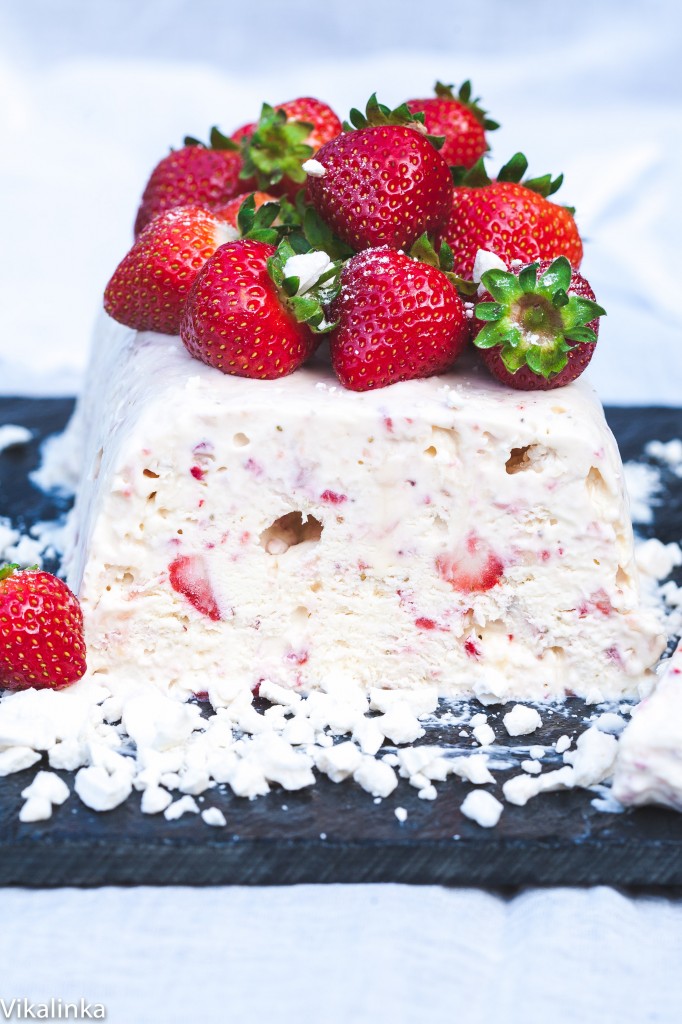 No dessert is more British than Eton Mess; a mixture of whipped cream, strawberries and broken meringue pieces. It's traditionally served at the annual Eton College cricket game and is a true classic.
As soon as we started planning our picnic I knew Eton Mess should crown the meal. However, 3 girls talking incessantly over many cups of tea leaves little time for cooking so my good intentions never came to be.
My friends left but the idea stuck around and a couple of days later I finally got to make it. The dessert itself went through 3 different stages in the process-from being a traditional pudding served in a glass to briefly being made into an ice cream and eventually morphed into semifreddo.
That's just how my creative process goes. I can't help it!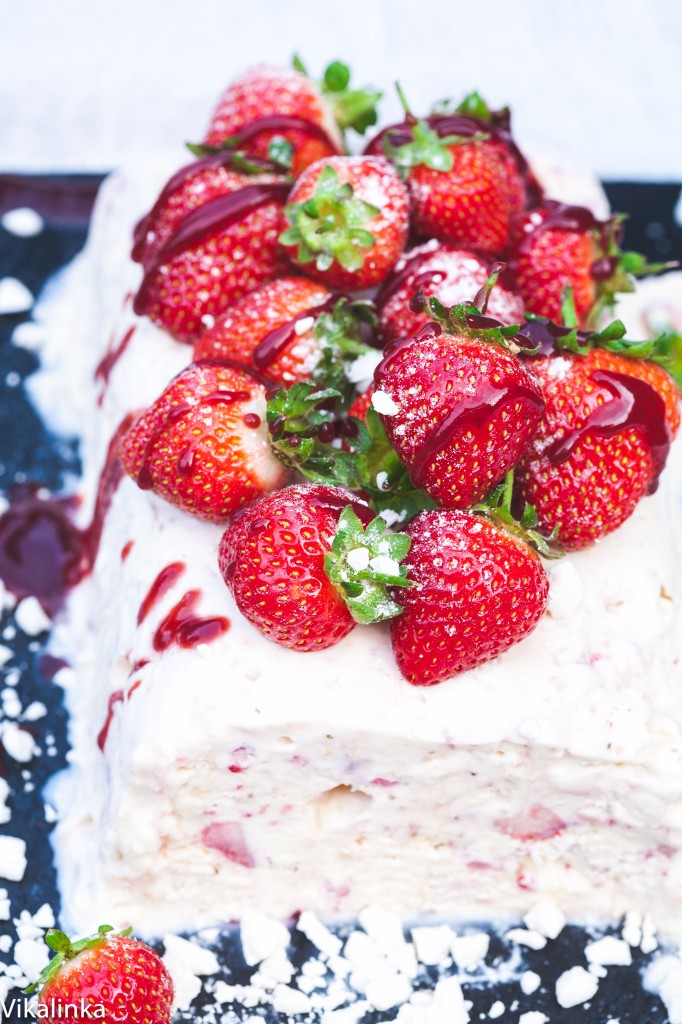 What is semifreddo?
Semifreddo is Italian for half-cold and, essentially, has a texture of frozen mousse. At this point you are probably thinking, mousse sounds hard but don't give up on me yet.
This dessert consists of 4 ingredients and takes 15 minutes to whip together plus time in the freezer. This British dessert is creamy, silky, studded with fresh strawberries and broken meringue, which after sitting in cream overnight takes on a pleasant marshmallow-y texture.
Besides, it's incredibly refreshing on a hot summer day.
All you have to do is to whip cream with sweet and condensed milk, then fold in chopped strawberries and broken meringue and freeze it!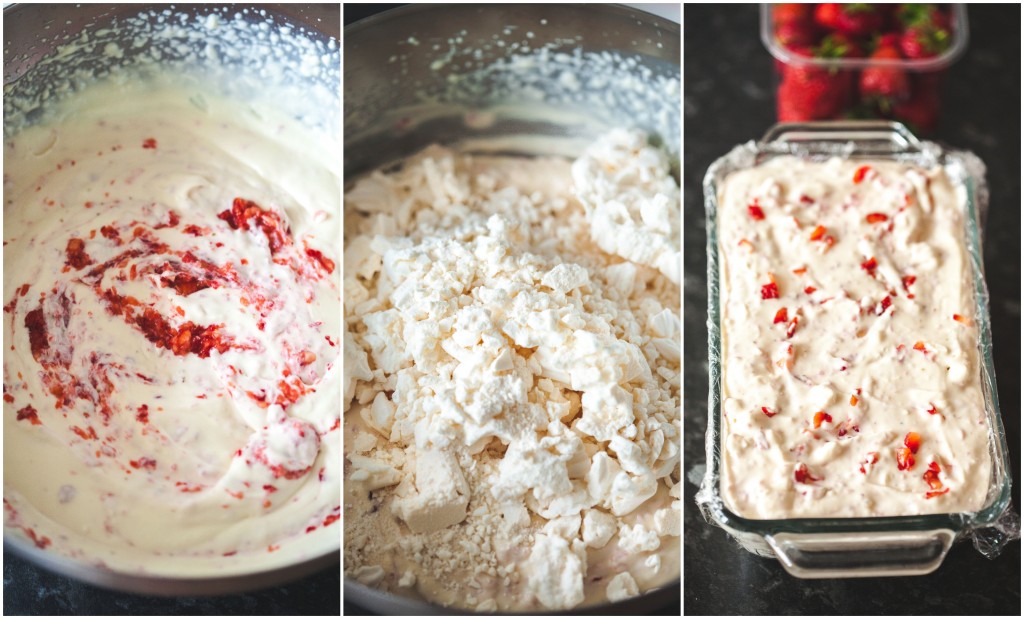 After a night in the freezer, un-mould it and WOW your friends and family. A stunning dessert that took you no time to make! Just slice it as you would a good ice cream cake and serve with more strawberries!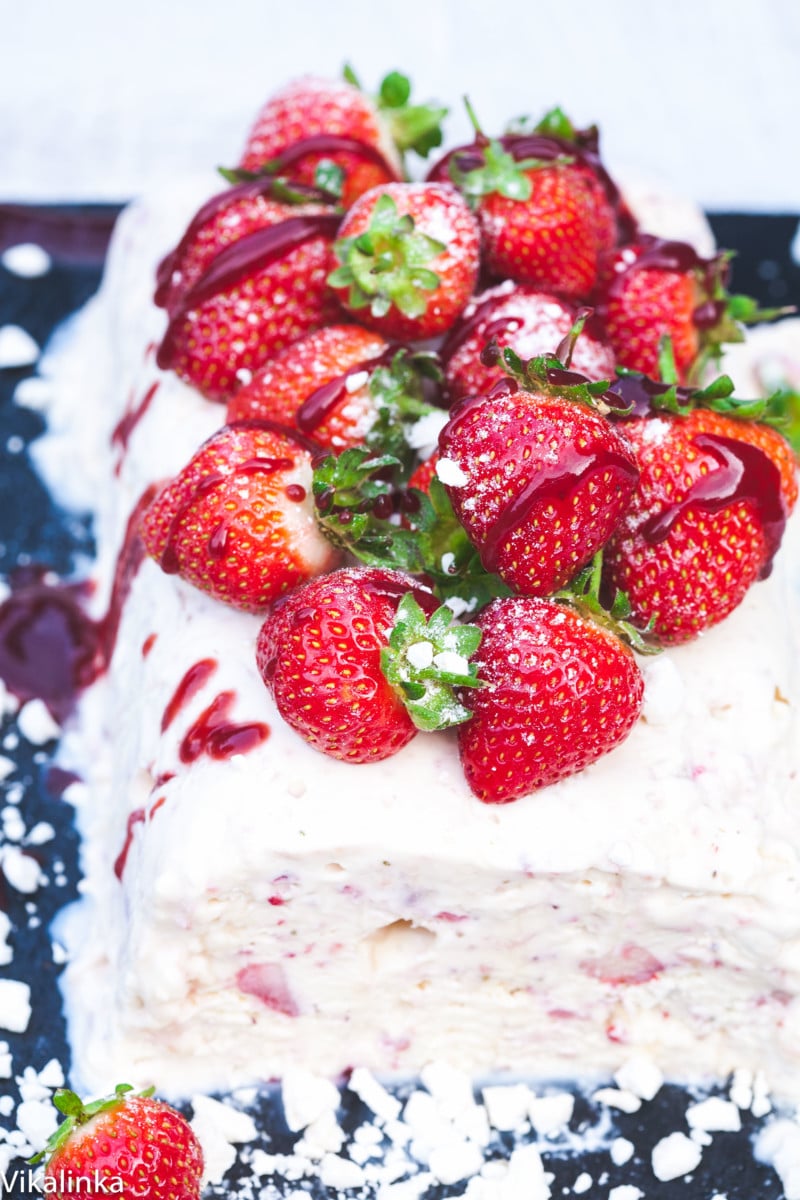 Ingredients
500ml/2 cups

whipping cream/double cream

397g/14 oz

sweetened condensed milk

2

tsp

vanilla

150g/5 oz

fresh strawberries

4

meringue nest

ready made, broken into small pieces

Strawberry coulis

optional
Instructions
In a large bowl combine whipping cream and sweet and condensed milk with good quality vanilla.

Whip until soft peaks form, don't over-beat, we are not looking for a whipped cream here.

Chop strawberries finely or quickly pulse them in the food processor, drain the juice.

Crumble store bought meringue with your hands or use a rolling pin.

Gently fold strawberries into the cream mixture, then add broken meringue.

Line a loaf pan with a cling film or aluminium foil with the ends over-hanging for easy un-moulding and fill it with the cream mixture.

Bring the cling film ends over to cover the top of the semifreddo, then wrap the whole pan in double layer of aluminium foil.

Freeze over night. For easy un-moulding, let your semifreddo sit on your countertop for a few minutes, then put your serving dish on top of the loaf pan and quickly turn it over, peel the cling film off and top with additional strawberries.

You may drizzle it with some strawberry coulis, jam or sauce for extra drama.
Nutrition Facts
Eton Mess Semifreddo
Amount Per Serving
Calories 307
Calories from Fat 198
% Daily Value*
Fat 22g34%
Cholesterol 82mg27%
Sodium 70mg3%
Potassium 208mg6%
Carbohydrates 24g8%
Protein 4g8%
Vitamin A 841IU17%
Vitamin C 10mg12%
Calcium 148mg15%
Iron 1mg6%
* Percent Daily Values are based on a 2000 calorie diet.