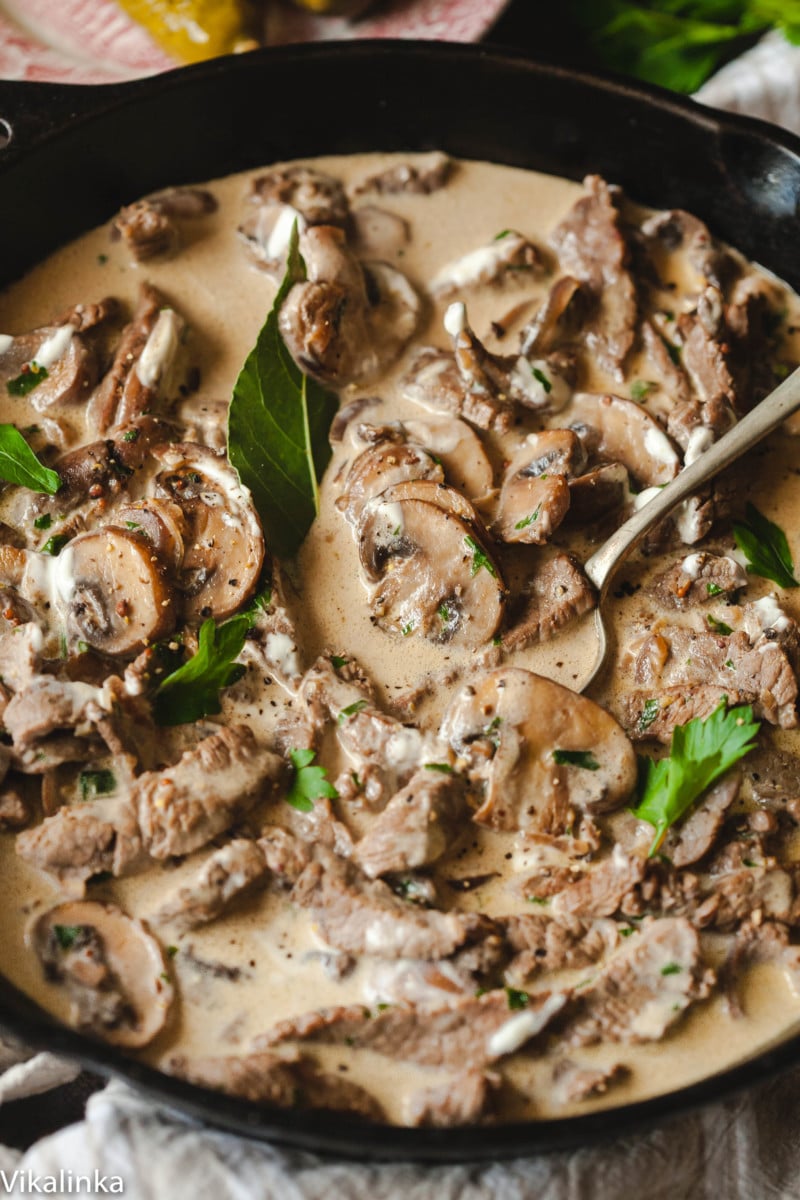 I've been binge watching Chef's Table on Netflix lately. Have you seen it? It's a documentary on world's most exciting chefs, people that have brought something fresh and innovative into their national cuisine. One of my favourite episodes was about Massimo Bottura and his restaurant in Modena, Italy in season 1. The guy is an absolute creative genius…I can't even understand how his mind works but at first not everyone was impressed. When he first started introducing his Italian food reimagined, people didn't like it and complained it wasn't traditional. There is no prophet in your own time, right?
I am currently on season 3, and to my surprise one of the chefs that was profiled in the second episode was from Moscow. Vladimir Mukhin is a new rising star of the culinary world, and his restaurant White Rabbit is currently number 18 out of the top 50 world restaurants. That's incredible, considering no one even knows what Russian food is about outside of vodka and perhaps borscht! I was looking forward to watching the episode, but what came next took me by surprise. I was born in Russia and spent my childhood and adolescence there, but I've been pretty disconnected from the country for the last 20 years partially by circumstances, partially by choice, so seeing what has been happening there both good and bad made me feel many emotions.
But let's go back to the Russian food. When I first started Vikalinka over 4 years ago, I was set on documenting old family recipes for my kids' sake but somehow that changed along the way. Still I post Russian recipes whenever I can, and interestingly enough the recipe for my Beef Stroganoff is THE most popular recipe on my blog to date. So with this in mind I decided to make a video and make my Beef Stroganoff even more accessible to you, my friends!
Best things in life are simple.  Let's take this Beef Stroganoff for example. Hearty and satisfying dish with an incredible depth of flavour, it is one of the best things Russian cuisine has to offer!
Video filmed by Anthony Hurren Photography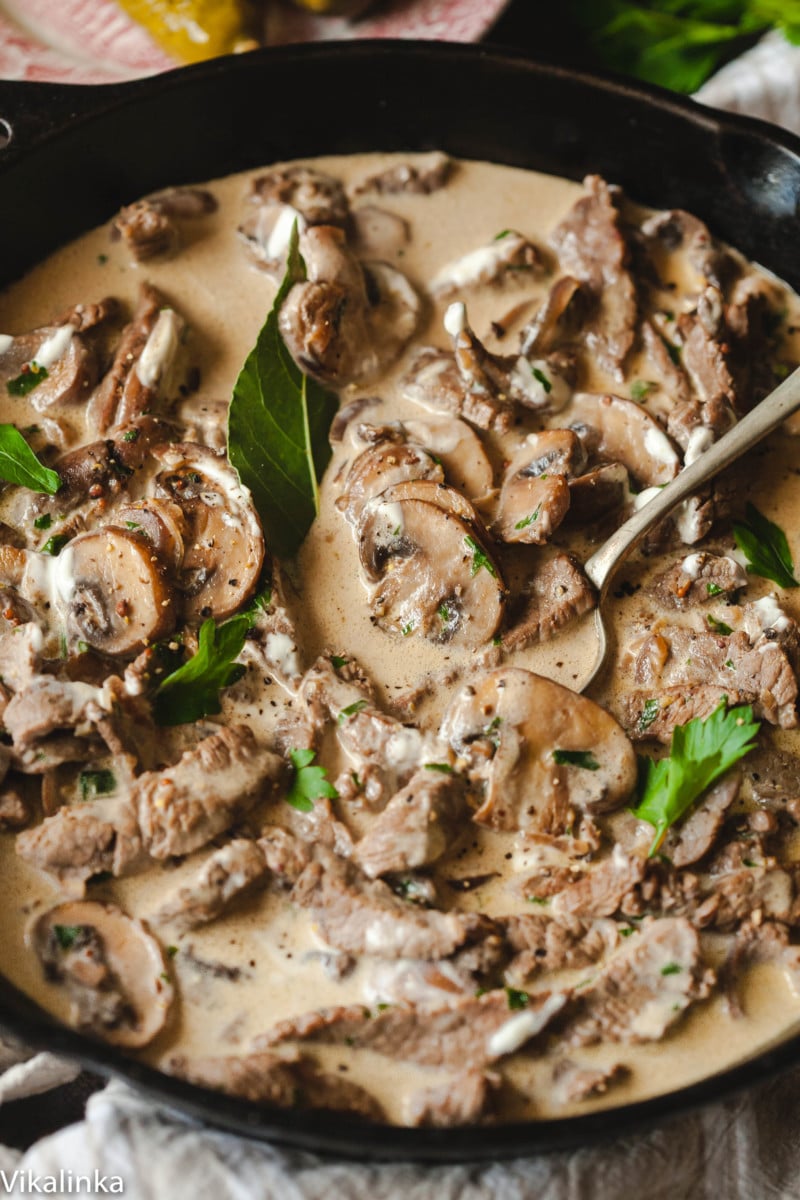 Ingredients
1

tbsp

oil

1

tbsp

butter

1

onion

sliced

1/2

lbs

mushrooms

1

lbs

good quality sirloin or rump steak

cut in strips

1/4

cup/70ml brandy

salt and pepper

1/2

cup/125 ml beef stock

1

bay leaf

1

tsp

dijon mustard

1

cup/250 ml sour cream

1

tbsp

parsley or dill

chopped
Instructions
In a frying pan heat oil and butter over medium heat, saute onions and mushrooms with a pinch of salt and pepper until mushrooms are cooked and onions are tender for approximately 5 minutes.

Remove the mushrooms and onions from the pan and set aside.

To the same pan add steak, salt and pepper and quickly fry for approximately 3 minutes until sealed.

Add brandy and scrape the bottom of the pan with a spatula to release the flavour into the sauce, add the beef stock, mustard, bay leaf, bring the onions and mushrooms back to the pan, bring everything to a boil and cook for 5 minutes over low heat.

Add sour cream, stir to combine and simmer for a couple of minutes over gentle heat and take it off the heat.

Garnish with chopped parsley or dill and serve over mashed potatoes.