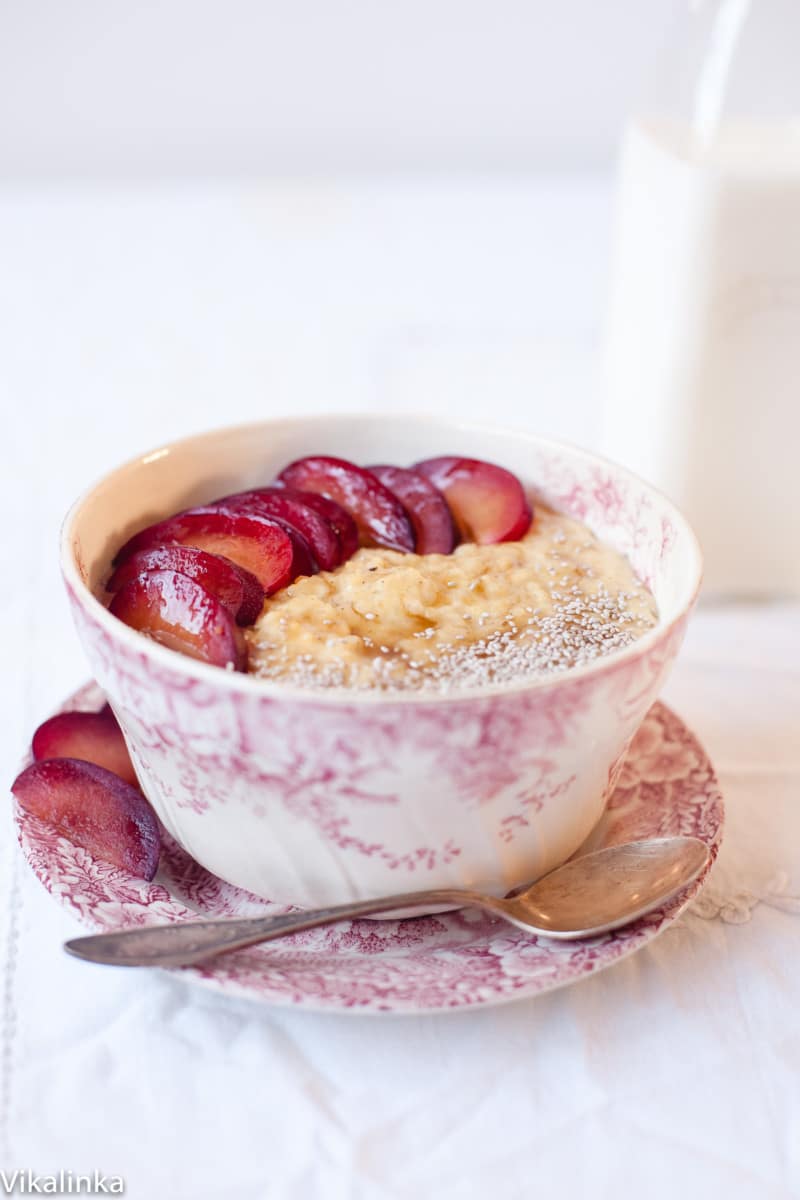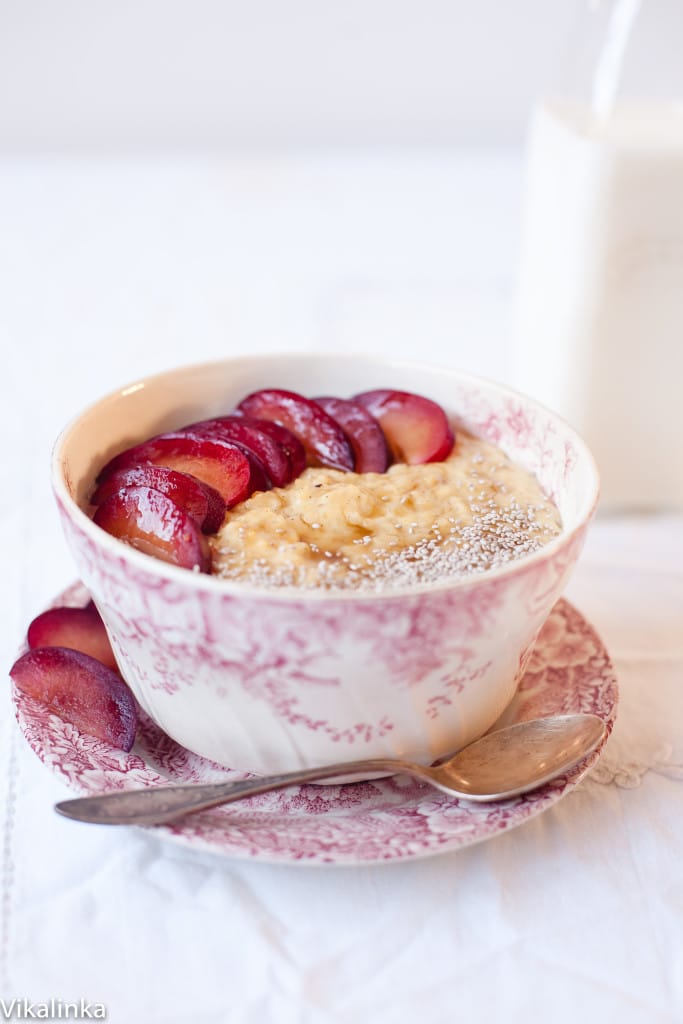 We keep hearing from all kinds of sources that breakfast is the most important meal of the day but it's hard to treat it as one simply because we are all so busy in the morning! And if you are anything like me it takes you at least half hour before you are lucid. Or maybe you are one of those bright and cheery ones at the crack of dawn like 3/4 of my household, either way this millet porridge I've got going today is a beautiful sight to behold.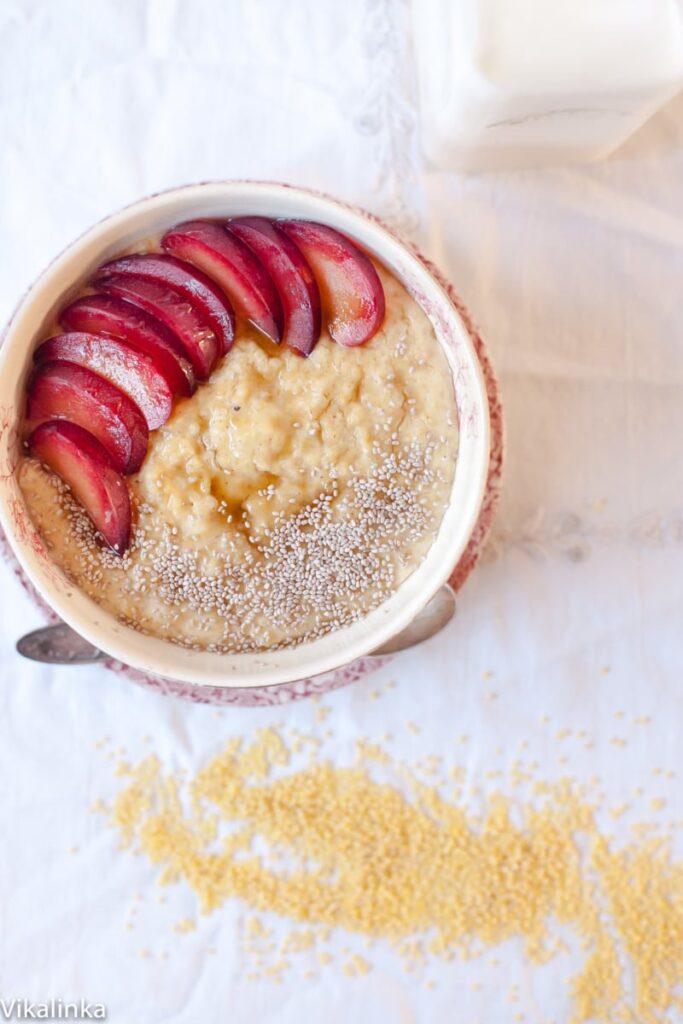 Millet porridge or as it is called "kasha" is something every child is Russia grew up on or any grain kasha for that matter. I personally couldn't stand the sight or smell of any of them when I was little. I still have horror memories of summer camp breakfasts-rows and rows of tables lined up with streaming bowls of kasha. Lucky for me there was also bread, butter, hard-boiled eggs and hot cocoa. That's right Russian children drink hot chocolate for breakfast. 🙂
Now, however, I appreciate their health benefits as well as the taste. Just imagine sinking your spoon into hot and creamy blend of wholesome grain, milk and brown sugar topped with ripe and juicy honey-drizzled plums! That's what your mornings should be made of.
Sprinkle your porridge with a teaspoon of chia seeds and your health factor just got bumped up by a thousand….scientifically speaking. Oh did I mention that millet is also gluten-free in case you were wondering?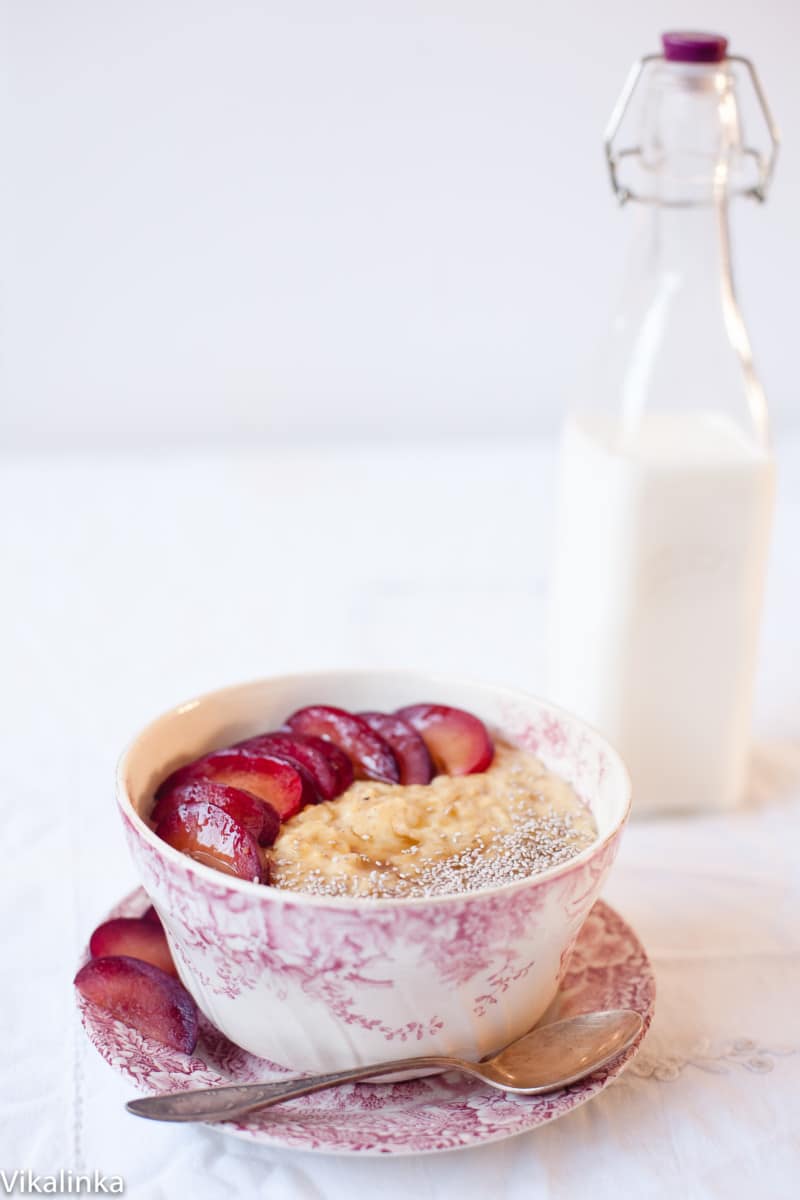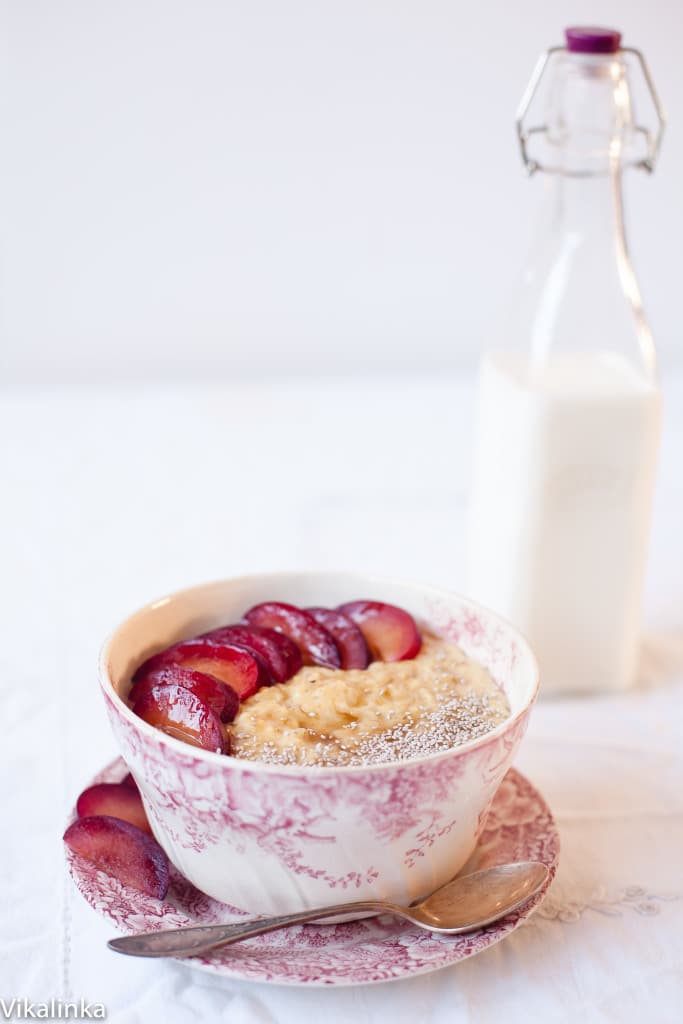 Ingredients
1

cup-millet

3

cups-milk

you can used any milk you like-soy, almond, coconut

2

tbsp-brown sugar or more to taste

a pinch of salt

4

plums

2

tsp-honey

2

tsp-chia seeds

optional
Instructions
In a medium pot combine millet, milk, sugar and salt and bring to a boil.

Turn the heat down to a low and simmer for 15 minutes stirring once in a while until the grain is tender.

Check on your porridge half-way through to make sure it hasn't gone dry and add a splash of milk or water if needed to keep it loose and creamy.

Serve with sliced plums or any other fruit in season and a little drizzle of honey.

Sprinkle some chia seeds if desired.