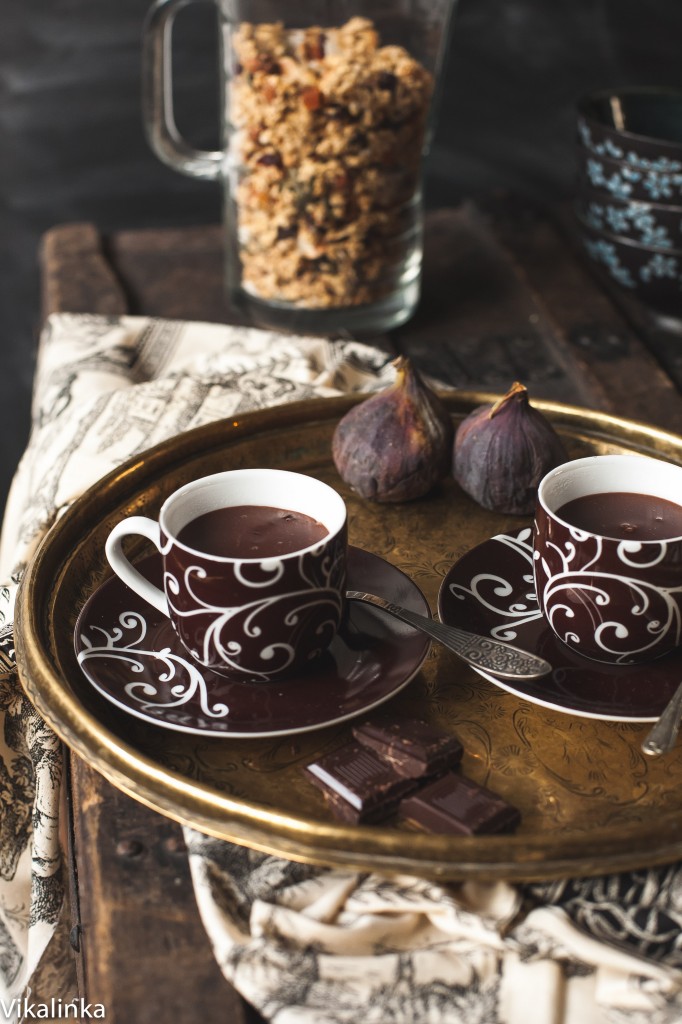 What? You don't start your day with a cup of hot steaming cocoa? If not you are really missing out.
I teach a lot of Italians…A LOT. When someone starts to learn a foreign language you have to ask them about things they are passionate about to get them excited about speaking in that language.
Naturally, my Italian students and I talk about food. I ask them what they ate for breakfast and then sit back and smile as I hear…chocolaite, biscweets, frueet".
 At first I was quite shocked to learn that a seemingly healthy nation gives hot chocolate to their children for breakfast until childhood memories started to come back. I too had hot cocoa for breakfast as a child-a completely normal breakfast in Europe! Unfortunately, too many years abroad have changed me.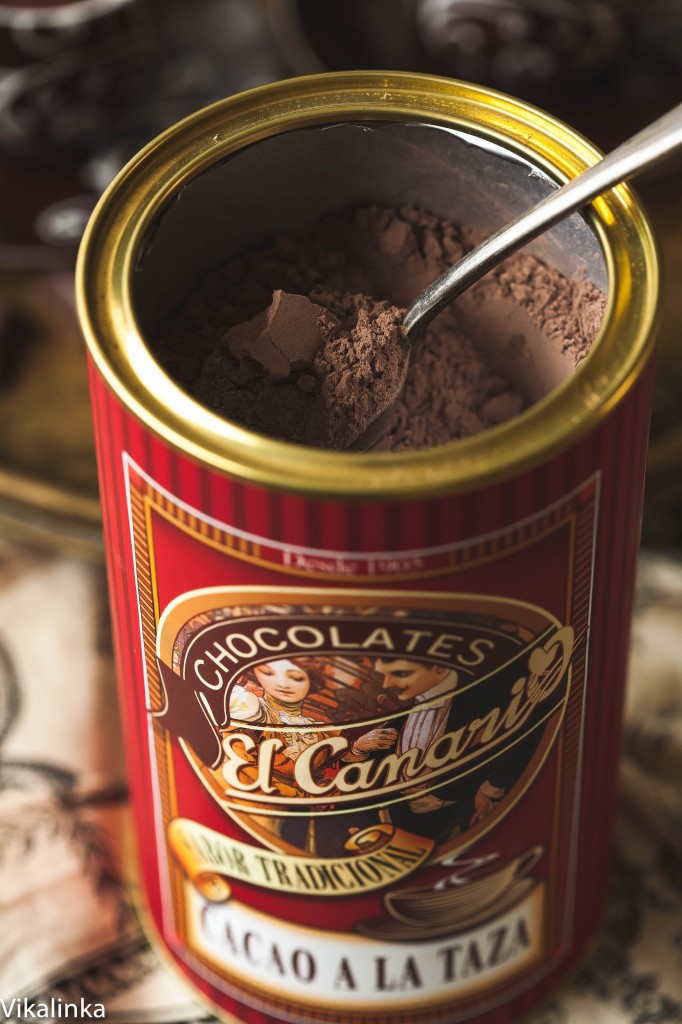 A scoop of good quality chocolate plus a cup of milk is no worse than a sweet latte but so much more luxurious!
Drink your hot cocoa in tiny espresso cups and save yourselves loads of calories. Common sense and so much style!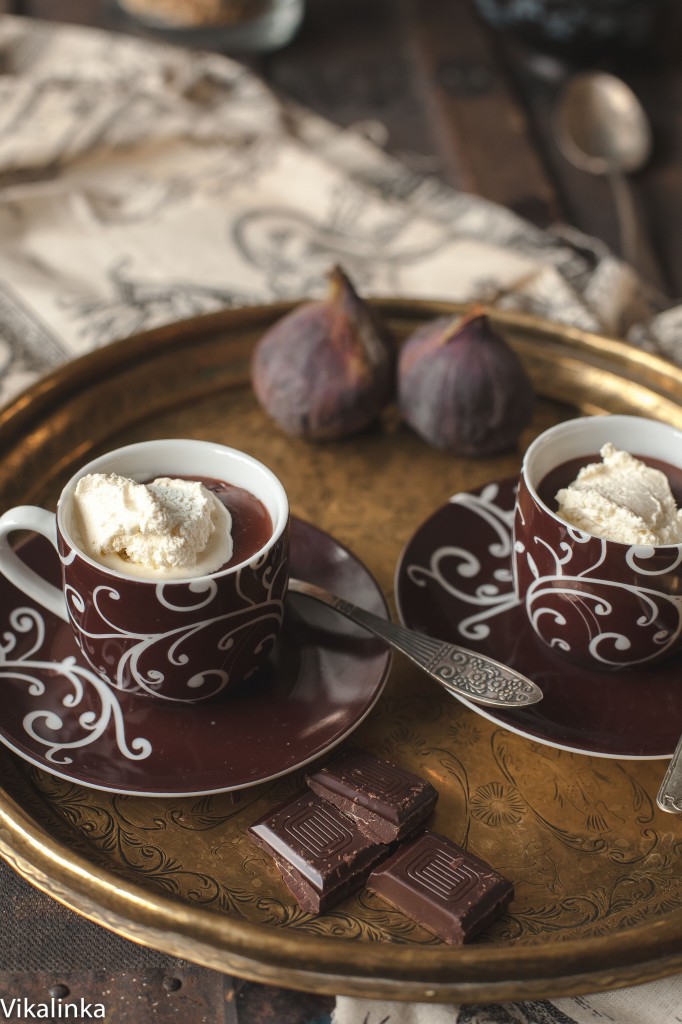 Now that I convinced you that your grumpy morning needs some tasty chocolate let me tell you about this granola I made.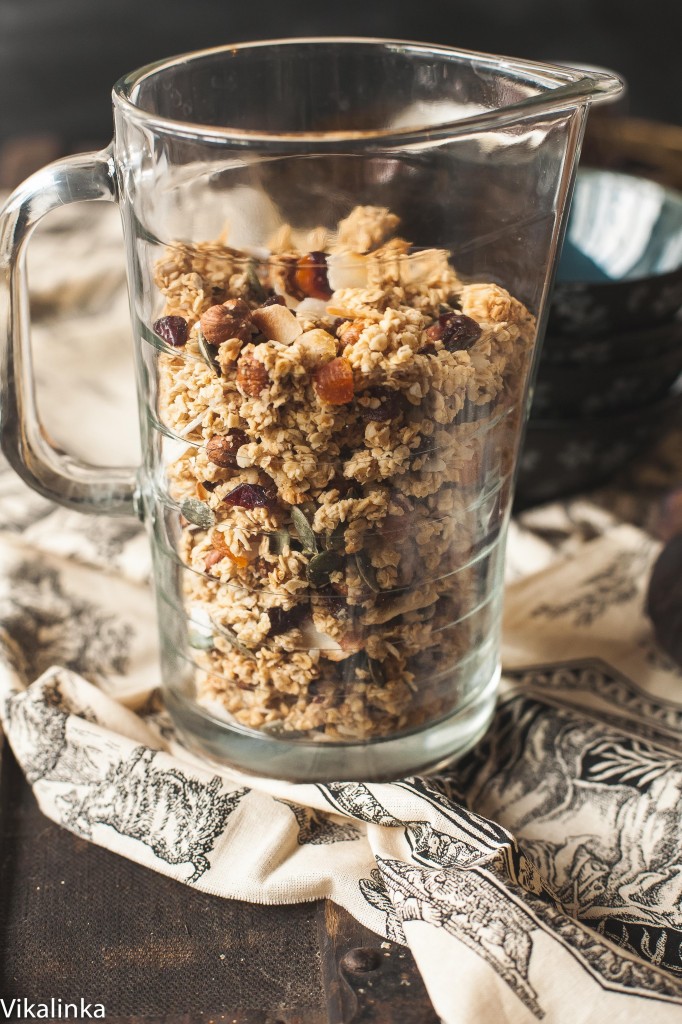 So crunchy, so sweet but no refined sugar in view. My granola is sweetened with real Canadian maple syrup and a tad of honey.
Organic oats, pumpkin seeds, hazelnuts, dried apricots and raisins, large coconut flakes and a lil' bit of coconut oil to raise the crunch factor.
Oh boy, it's become the highlight of my morning! I even brought some to work in case I don't have time to eat in the morning. I can't get enough.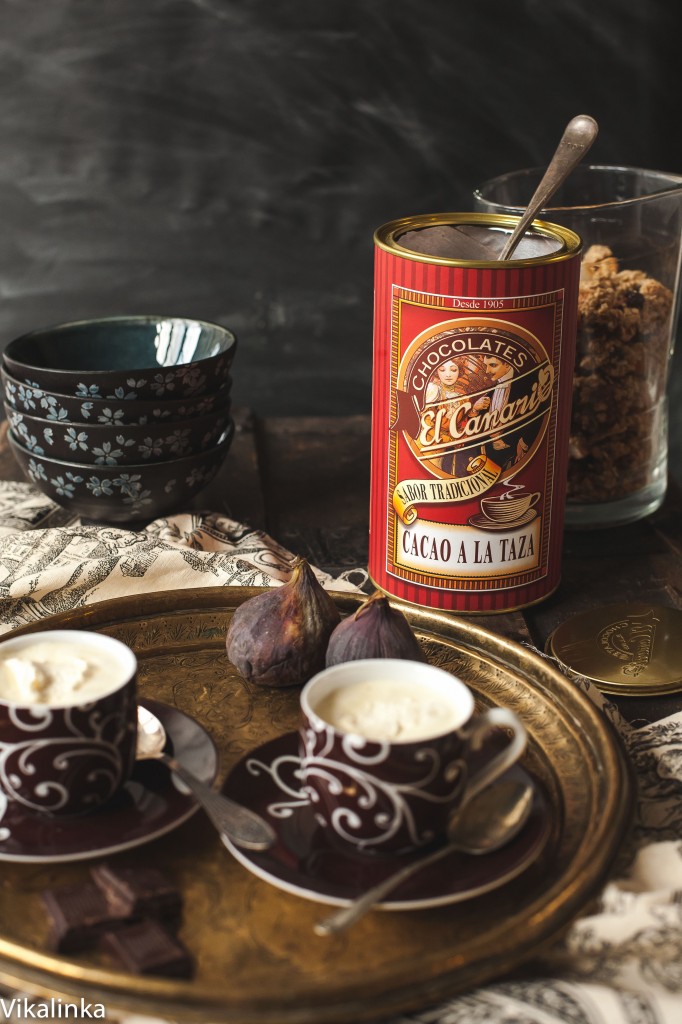 On Saturday though when I could afford to take it a bit slower I enjoyed my bowl of granola with a cup of El Canario Spanish drinking chocolate from Culture Vulture.
I didn't know anything about Culture Vulture or that particular brand before it showed up on my door steps and I thought to myself that nothing can beat hot chocolate we always order in Italy, but I was pleasantly surprised. It was rich, thick and decadent like a good chocolate pudding.
My kids were over the moon.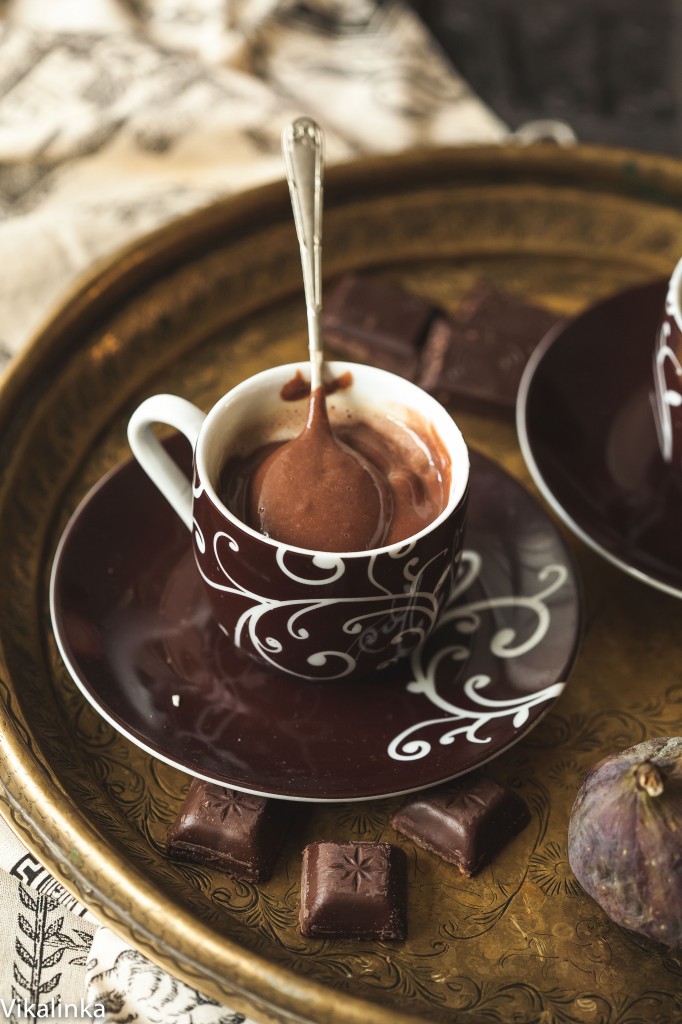 You can easily order it online and the tin is so large it will last you through the cold months. If you live too far away and can't get it online, you still enjoy a delicious cup of cocoa and here is the recipe.
Now back to granola. After I started making my own granola I never bought another box. Homemade granola tastes so much fresher, it's healthier since you control the ingredients and the amount of sugar and oil plus you can put only the things you truly love.
Ingredients
2

tbs- coconut oil

1/2

cup/125 ml-maple syrup

I used real Canadian maple syrup

2

tbsp-honey

3

cups/300gr- oats

preferably organic

1/4

cups-hazelnuts

1/4

cup-pumpkin seeds

1/3

cup- dried fruit

apricots, cherries, raisins etc

1/4

cup-large coconut flakes
Instructions
Preheat oven to 180C/350F

In a large bowl whisk together melted coconut oil, maple syrup and honey.

Add all the remaining ingredients except for dried fruit and coconut flakes, combine and press the mixture into a parchment lined baking sheet (this way no extra fat is needed for greasing).

Bake in the preheated oven for 15 minutes. Take it out, break into clusters and mix in dried fruit and coconut flakes, bake for additional 10 minutes. Let cool and store in an airtight container.