I can teach you how make clarified butter at home? Why? Read on!! I will make you a believer! In clarified butter that is.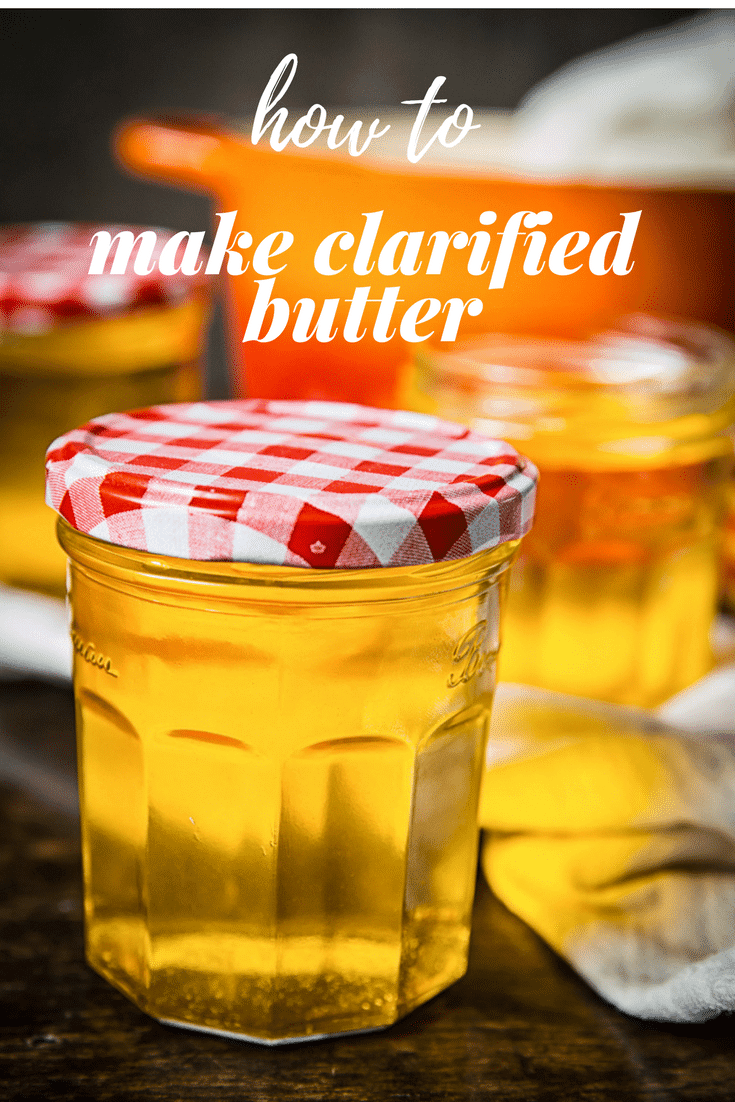 Clarified butter is something I am quite passionate about or should I say my mother is passionate about and she passed that love onto me. Do you have any idea what I am talking about?
When I made clarified butter the other day I was so excited I shared a photo in my Instagram stories,where I polled my readers about how much they were familiar with it.
It turned out 80% of them didn't know what I was going on about!
What is clarified butter aka ghee?
Alright, have you heard about ghee? If the answer is yes, then we are almost there. Clarified butter or as it is called in Russia 'toplenoe maslo' and 'ghee' are very similar.
They both go through a process where the butter is heated until the milk solids float to the top, which are then skimmed off.
What you get in the end is amber coloured butter with almost caramelised scent and flavour. It will make your house smell amazing! Ghee is cooked a bit longer until the butter turns a slightly deeper colour and acquires a nutty taste.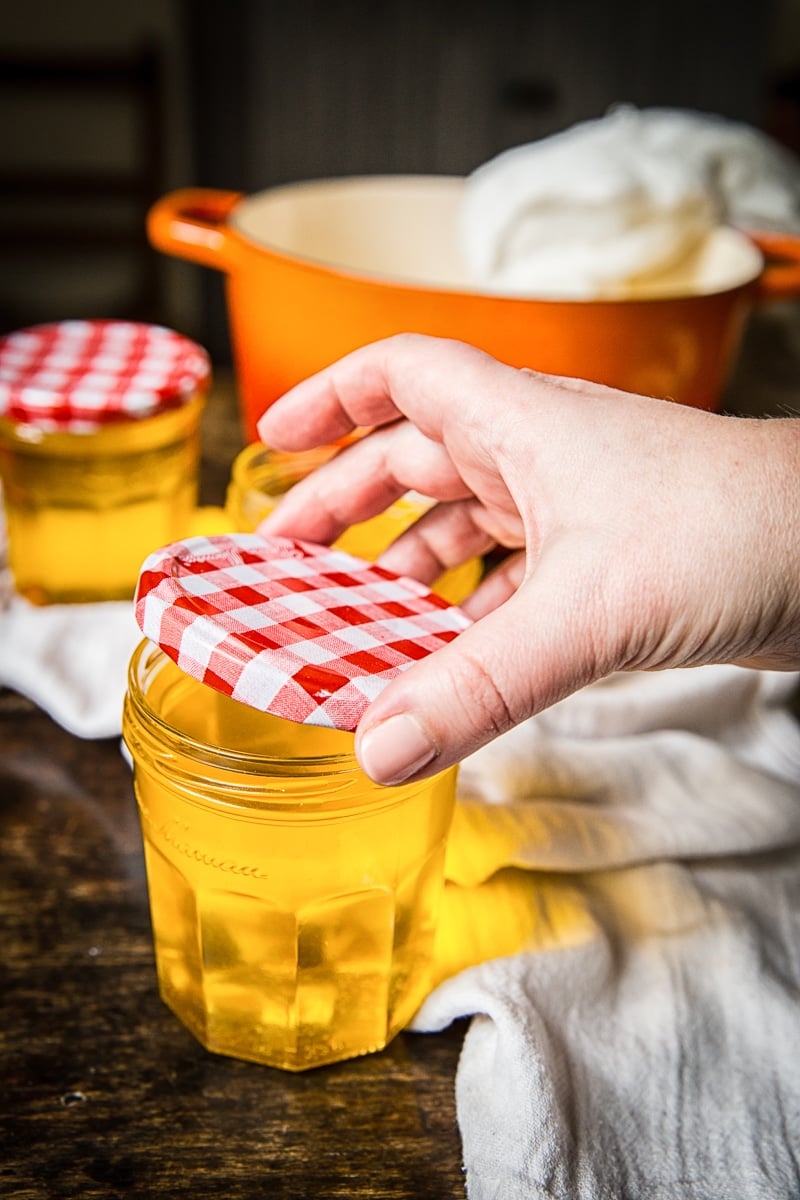 Why Make Clarified Butter
The process of clarifying butter significantly rises its smoking point, so you can fry in butter without it burning.
It removes dairy from butter, so those with dairy allergies can enjoy it.
It prolongs its shelf life, so the butter won't go rancid. (It does NOT need refrigeration!)
Finally, it gives the butter the most delicious and unique taste, you will want to put it on everything!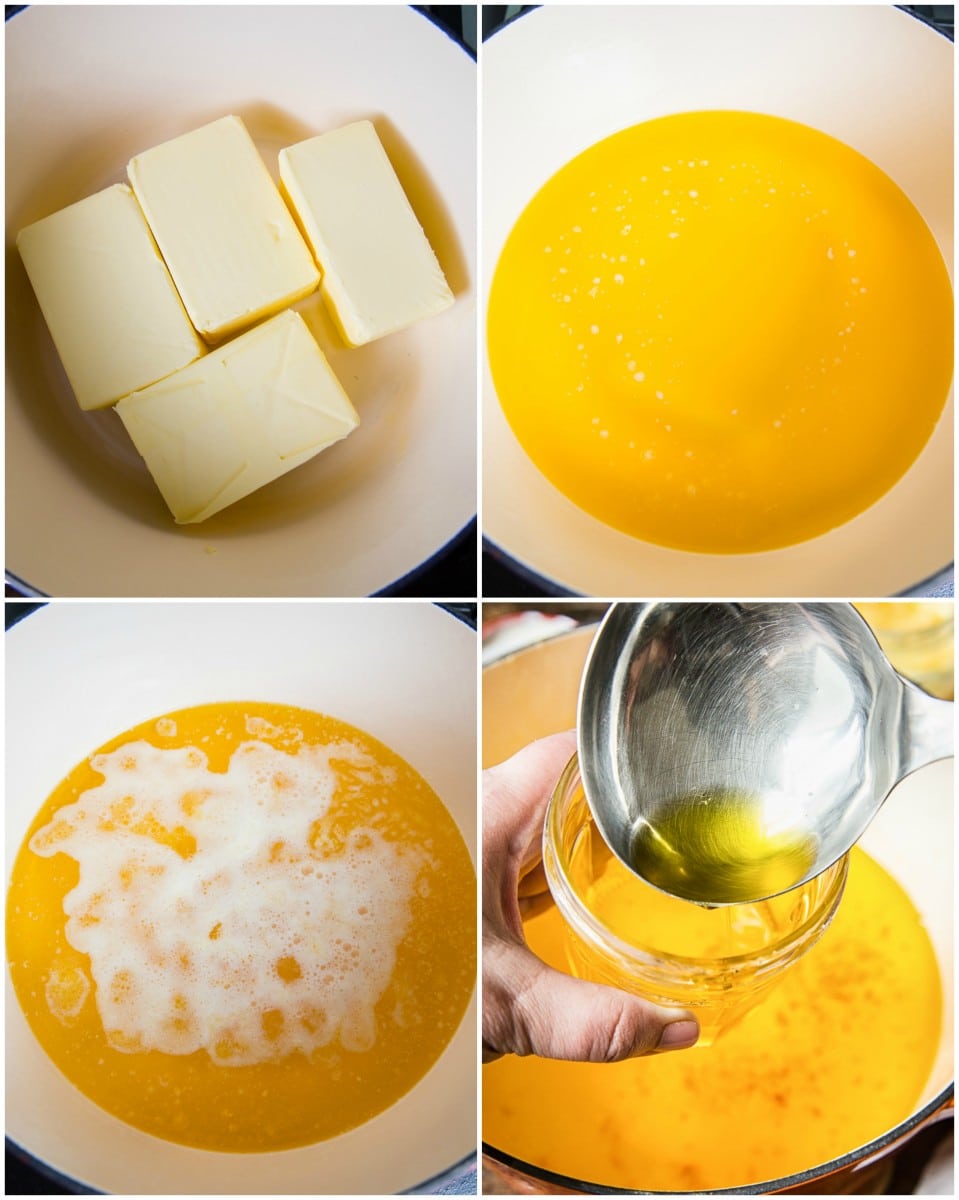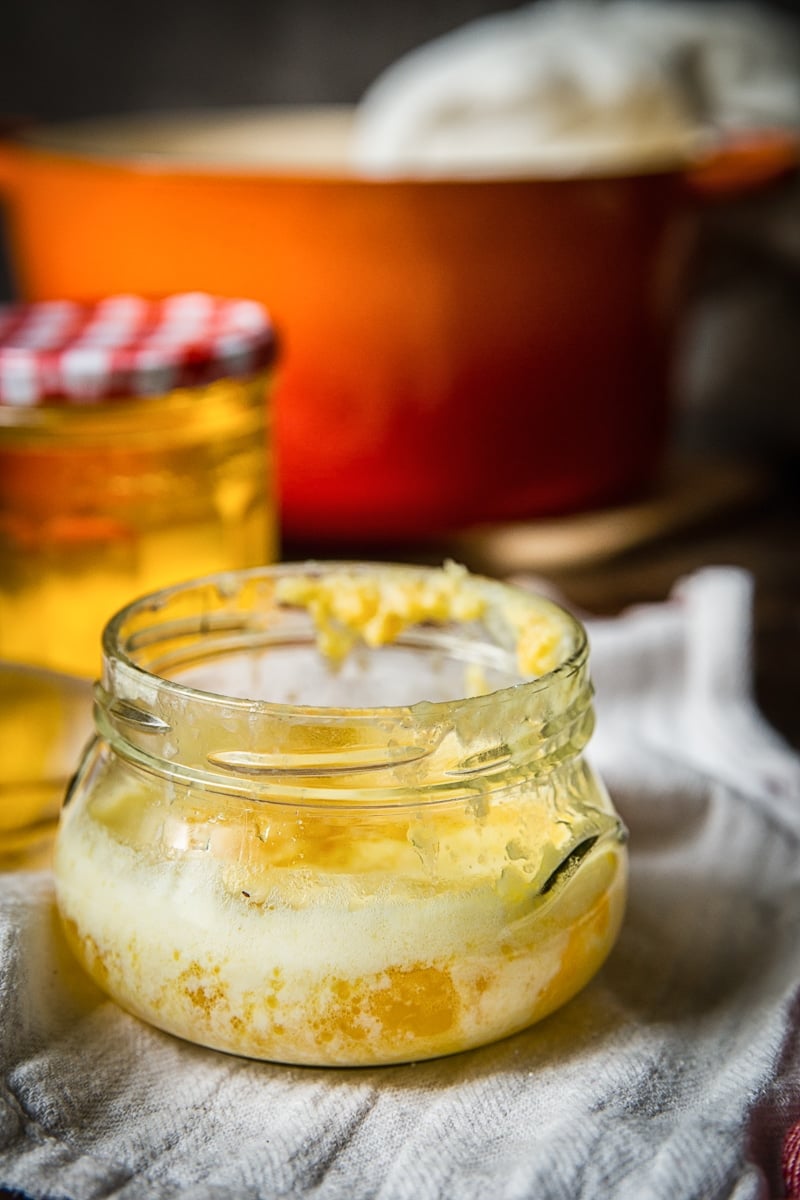 (Picture above: Skimmed off milk solids, don't throw them out, you can add them to soups, broths or scrambled eggs. They still carry that delicious butter flavour!)
The most common uses for clarified butter
Frying for adding extra buttery flavour (try frying steak and thank me later)
Making sauces (especially hollandaise…hello Eggs Benedict on repeat)
Popping corn
Grilled cheese sandwich (okay I added this one because…YUM)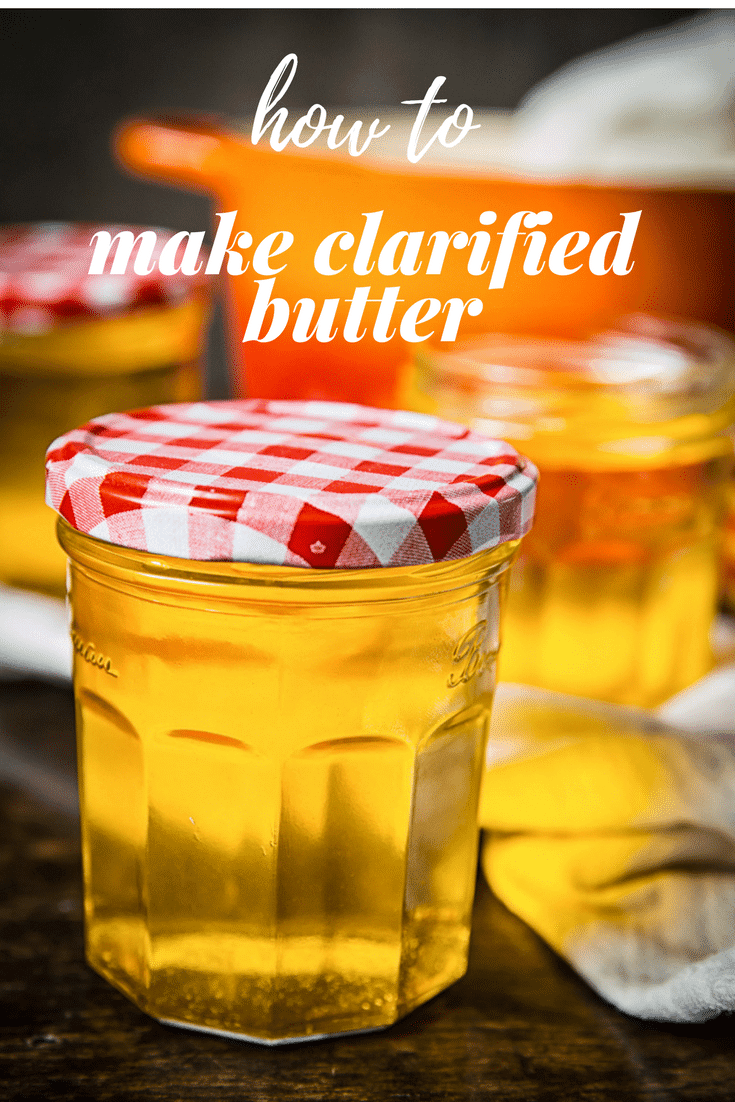 Ingredients
1

kg/2lbs unsalted butter

no less than 80% fat content
Instructions
Put butter in a cast iron pot or any thick-walled pot and melt over the lowest heat possible. Once milk solid begin to float to the top skim them off. Continue the process until the butter is amber in colour and transparent, take off the heat. It takes about 45-50 minutes to clarify 2 lbs of butter. (Roughly 25 minutes per pound of butter.) You should be able to see the bottom of the pot.

Ladle the clarified butter into clean jars. Pour the butter through a cheesecloth for the last jar to filter out the sediment.