Try my Nepalese Red Lentil Dahl for a healthy and vegetarian dinner option! Red lentils cooked with onions, garlic, ginger and aromatic spices into a delicious curry served over plain rice.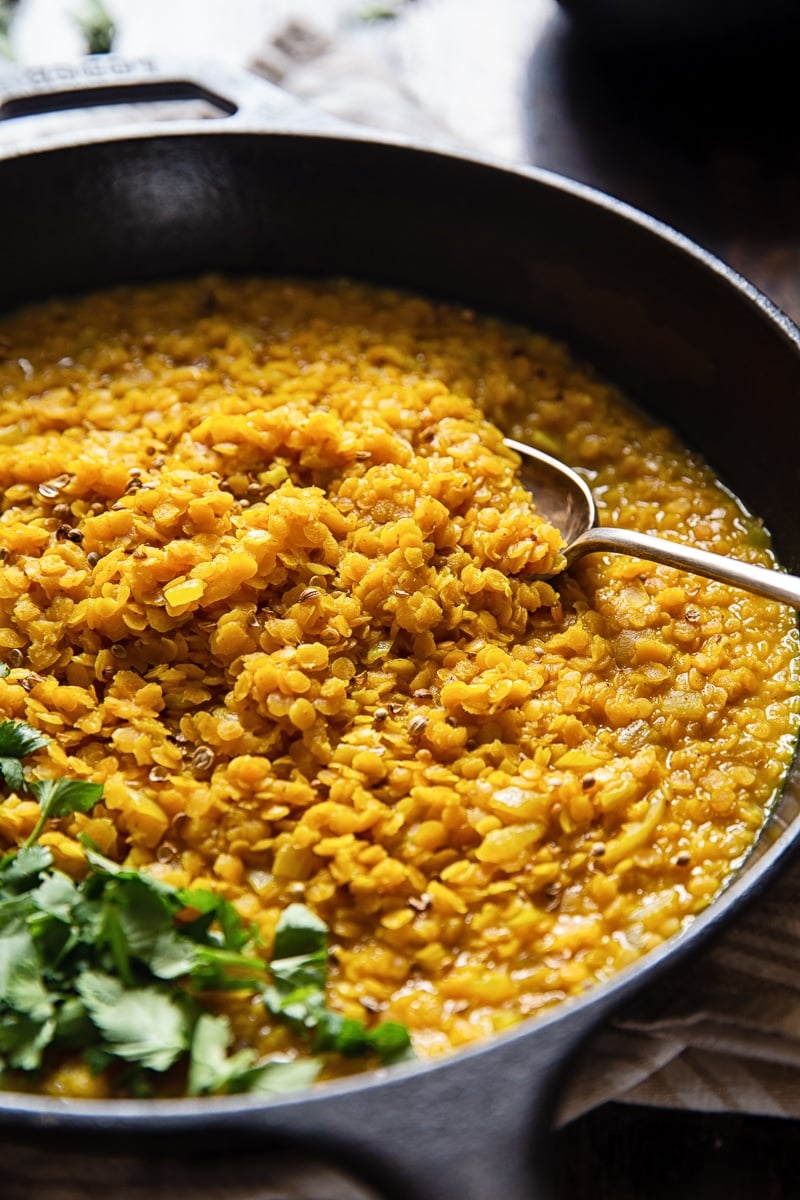 A month after Brad and I got engaged he left for Nepal and I went to live in the Philippines for a year. Crazy? Looking back, I really do think so!
We spent almost a year apart, then were married only 7 weeks after returning to the States. During those long months all we had for communication was email and handful of 10 minute phone calls. No Skype, no FaceTime…
How we survived I have no idea but that year apart has proven to be one of the most romantic times we've had. His letters were amazing, I still read them from time to time.
I knew everything there was to know about his life in Kathmandu and whenever he was away from the city up in the mountains.
He talked a lot about food and the passion he developed for everything Nepali. There were many foreign words I didn't understand, one of them being- Dahl.
What is dahl?
Dahl, dhal or dal was some sort of a lentil soup/curry that was apparently served at every single meal and, instead of getting fed up with that stuff, he kept insisting it was glorious. Traditionally it is served with rice and called Dahl Bhat.
Every cook has their own recipe that slightly differed from the other but Brad never tasted one dahl he didn't like. I was so curious I asked him to learn how to cook.
When he got back home he had a recipe carefully copied into a stained, dog-eared notebook that lived through Everest with him. He couldn't wait to cook it for me.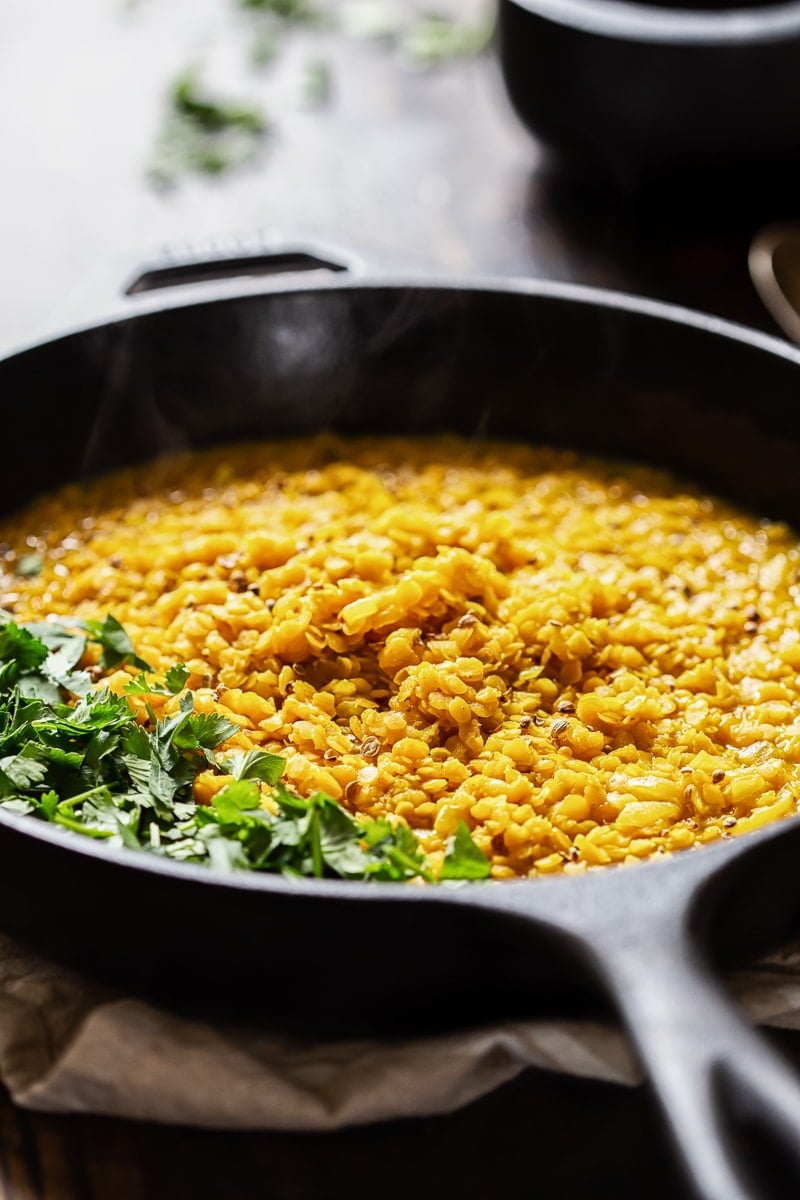 I was smitten with the idea of him wanting to cook for me, and loved it. It became a staple in our house.
I was amazed that such simple ingredients produced such deep and rich flavours. This recipe is a part of our story and I know we will cook and eat dahl for ever.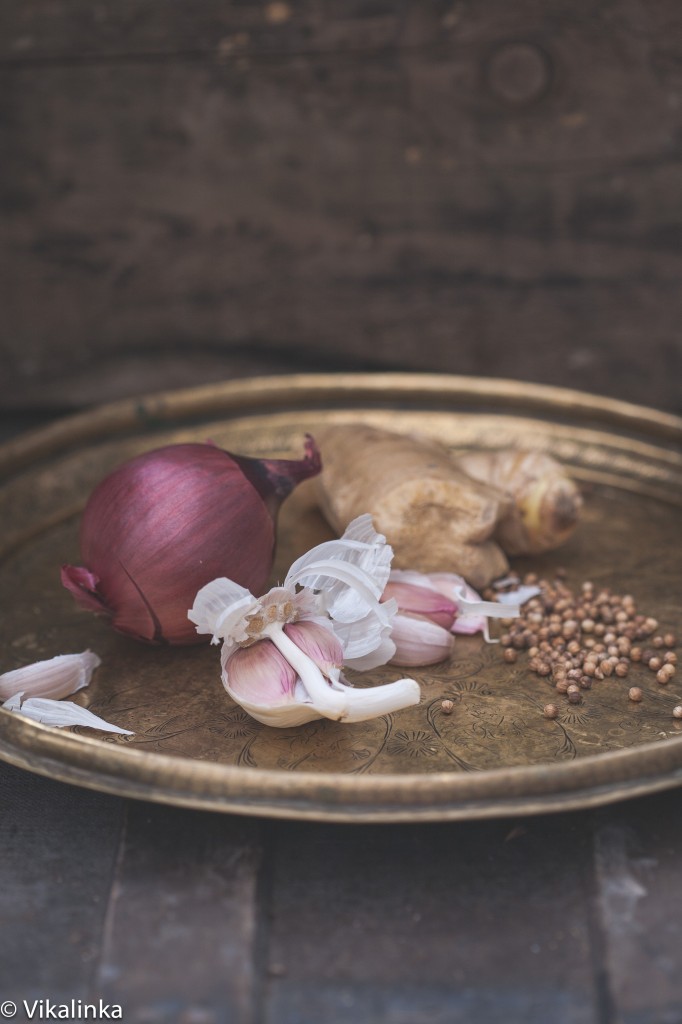 One of the best parts of this simple dish is the combination of spices- ginger, coriander, garlic, just a hint of red chillies.
So warm and comforting. So simple to make.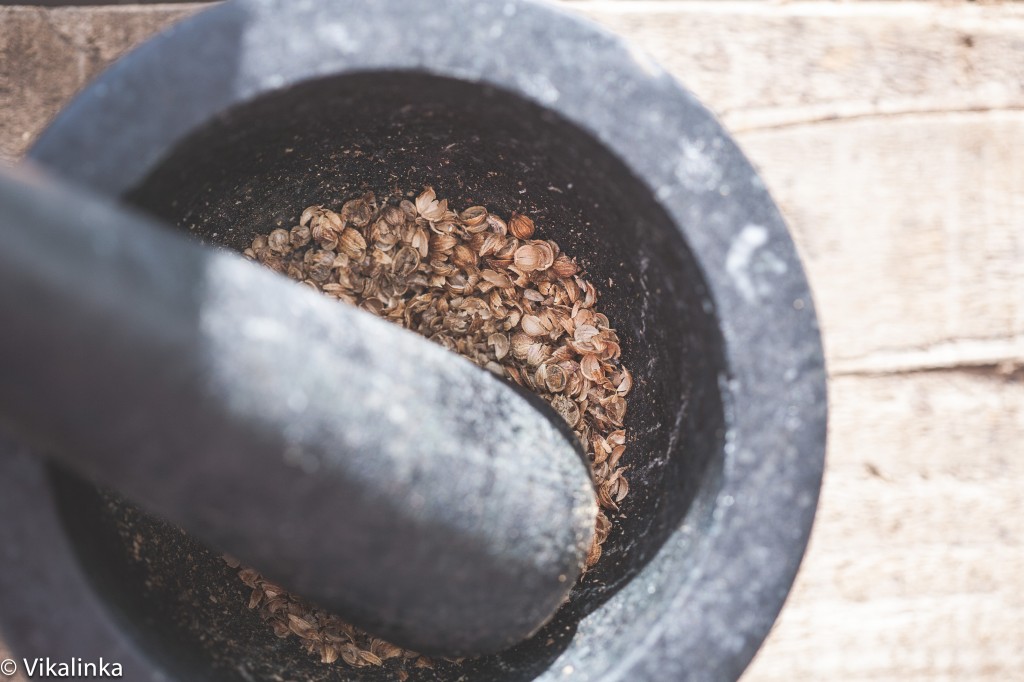 What to serve with dal
Whenever we have dahl for dinner we always have other dishes to complement it. Although it could be served on its own over Basmati rice, it's so much more delicious in combination with various curries, pickles, chutneys, naan etc.
If you are looking for recipes to get inspired do check out these recipes.
Chickpea and Butternut Squash Curry
Indian Spiced Meatballs in Curry Sauce
Simplified Cauliflower and Potato Curry "Aloo Gobi"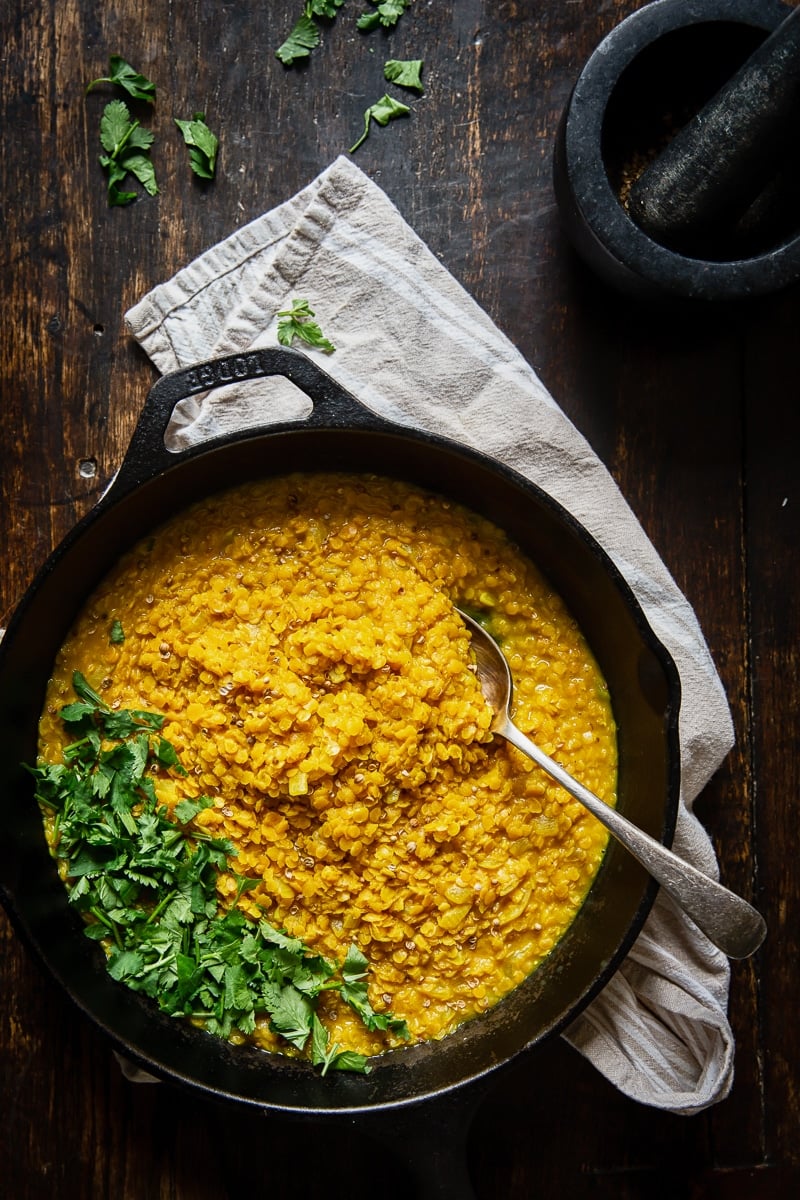 Ingredients
2

tbsp.- ghee or oil

1-

onion

chopped

2

cloves- garlic

crushed

2

" piece- ginger

grated (about a size of your thumb)

1

tsp.- coriander seeds

crushed

½

tsp- turmeric

½

tsp- red chilli powder

225

gr/1 cup- red lentils

750

ml/3 cups- water

½-1

tsp-salt

2

tbsp- cilantro

chopped
Instructions
Heat ghee or oil in a deep pan and and cook onion over medium heat for 5-7 minutes without browning too much.

Turn heat to low and add garlic, ginger, crushed coriander seeds, turmeric and red chilli powder, stir to combine and cook for 3-5 minutes longer.

Add washed red lentils and stir to coat them with the onion and spice mixture, cook them while stirring for 2-3 minutes. (This step helps the lentils to keep their shape and texture).

Add water, turn heat up and bring it to a boil, add salt, then turn it to a medium-low and simmer for 15 minutes.

When the lentils are tender but still mostly hold their shape, stir in fresh chopped cilantro and take it off the heat.