Aperol Spritz will always be synonymous with Italy and holiday for me. Therefore I drink it whenever I need a holiday fix!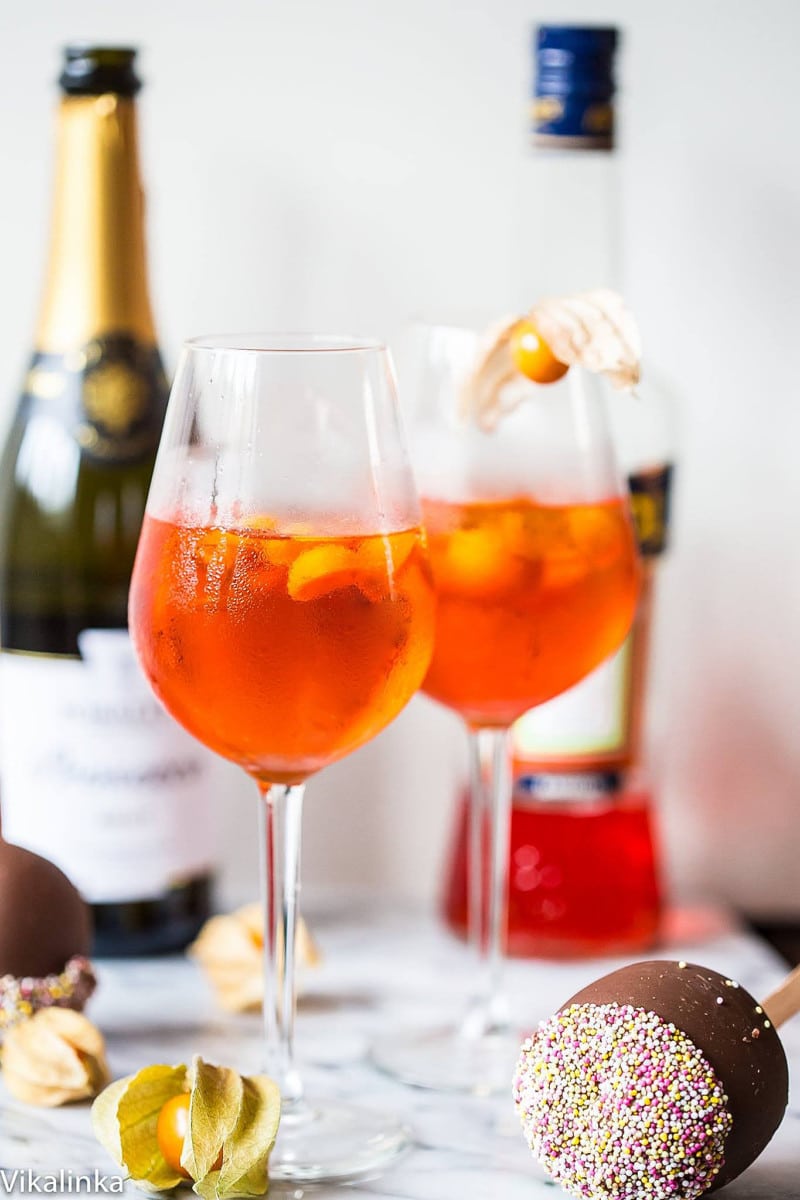 (This post was created in partnership with Aperol)
What is orange, delicious, perfectly autumnal but not pumpkin? Aperol Spritz, of course!
I am stupidly excited to write about this favourite of mine. I first spotted this vividly orange drink on our very first trip to Italy about 6 years ago. My curiosity was peaked mostly because come 5 pm everywhere we looked in any Italian city, town or village we could see people sitting outside, chatting and sipping on this gorgeous orange sparkler
. I wanted to order it immediately but I didn't know what it was called and was too embarrassed to appear an ignorant foreigner. It actually took me at least 2 or 3 trips to muster up courage, point to one of them out to waiter and say, "I want THAT".
And since I have never ordered another drink in Italy besides an occasional glass of wine with dinner.
https://instagram.com/p/13RAq4rTKq/?taken-by=vikalinka
Getting an evening Aperol Spritz became such a tradition for Brad and I that we couldn't imagine being out people watching on an Italian piazza without getting one, especially because Aperol was not available in the UK when we first discovered this delicious drink.
So what is this Aperol Spritz I am talking about?
Essentially, it's a cocktail but a very easy one to make. Only 3 ingredients needed. Prosecco, Aperol and Soda water.
It is usually served with a slice of orange in a white wine glass. I made mine with physalis for an autumnal twist. Aperol itself has a very unique and delicious taste, which comes from a blend of sweet and bitter oranges and many herbs and roots. Although made with oranges it doesn't really taste like orange, it so much more complex!