Aperol Spritz is Italian number one choice for their happy hour and for a very good reason. It's delicious and refreshing!
For a real Italian experience, how about following your drink with our Bruschetta Trio?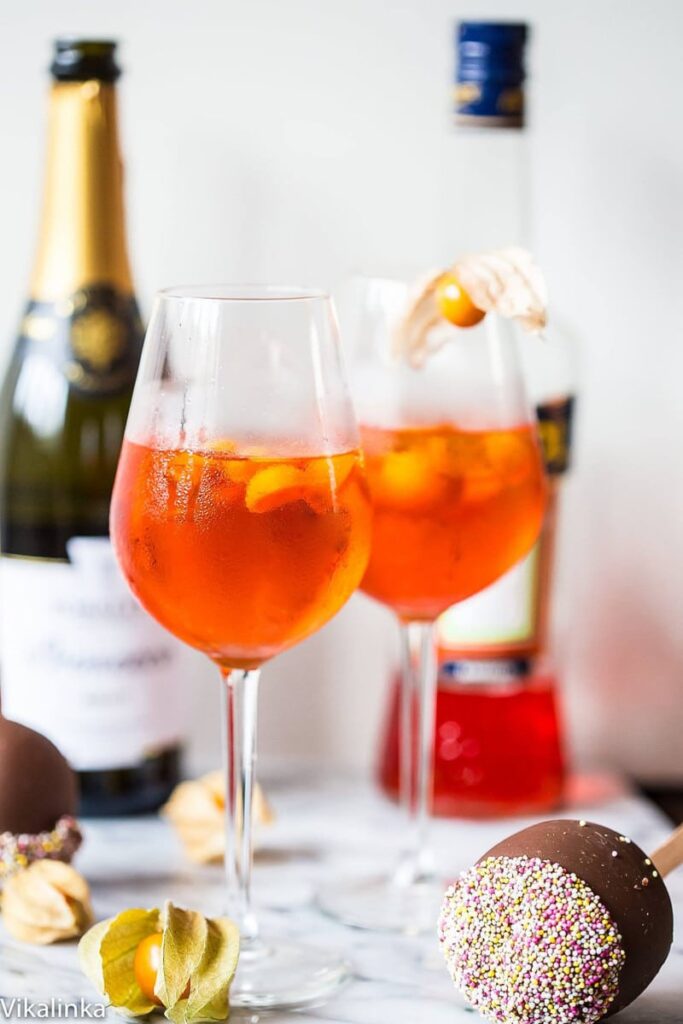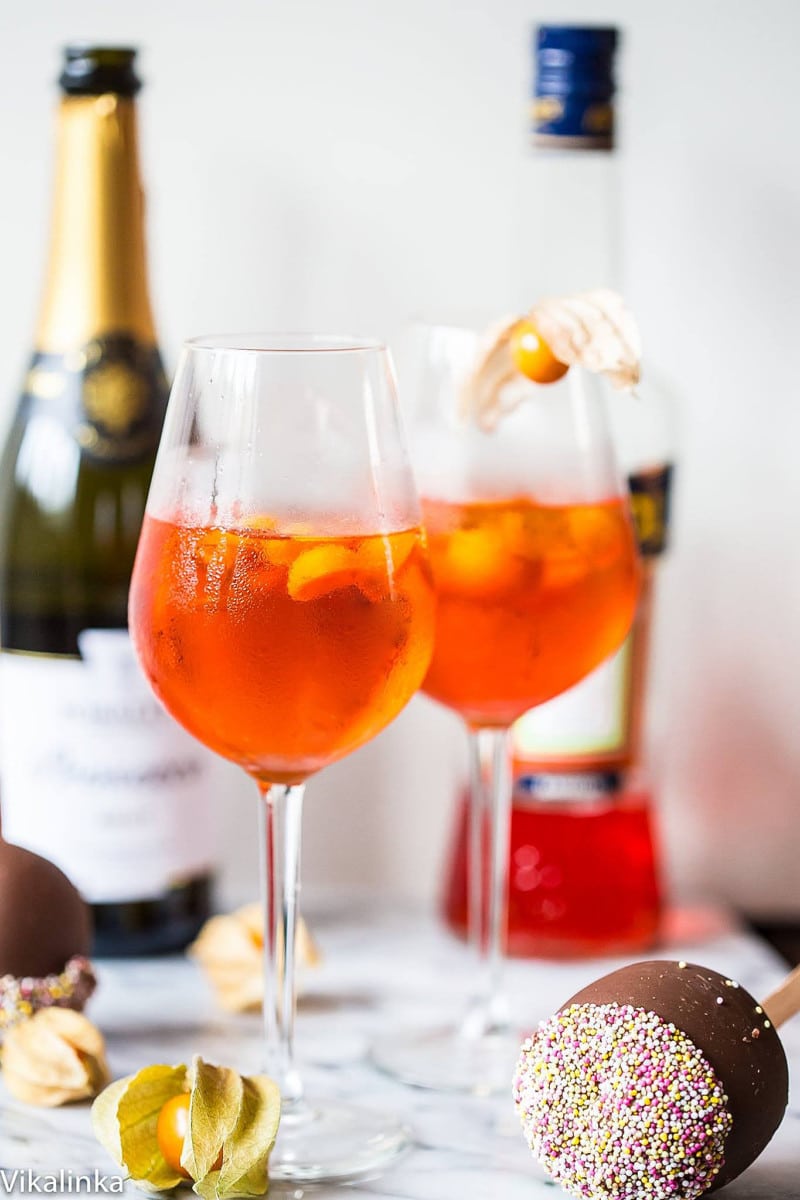 When it comes to summer recipes, we need to think of some amazing things to drink, not just eat. And when the sun is shining on a beautiful afternoon, it just has to be an Aperol Spritz!
I first spotted this vividly orange drink on our very first trip to Italy. When the it came to the afternoon, this beautiful drink was everywhere I looked in every piazza. People were sitting outside, chatting and sipping on this gorgeous orange sparkler.
I wanted to order it immediately but I didn't know what it was called. Eventually I roused up the courage to point one of them out to waiter and say, "I want THAT".
And since I have never ordered another drink in Italy besides an occasional glass of wine with dinner.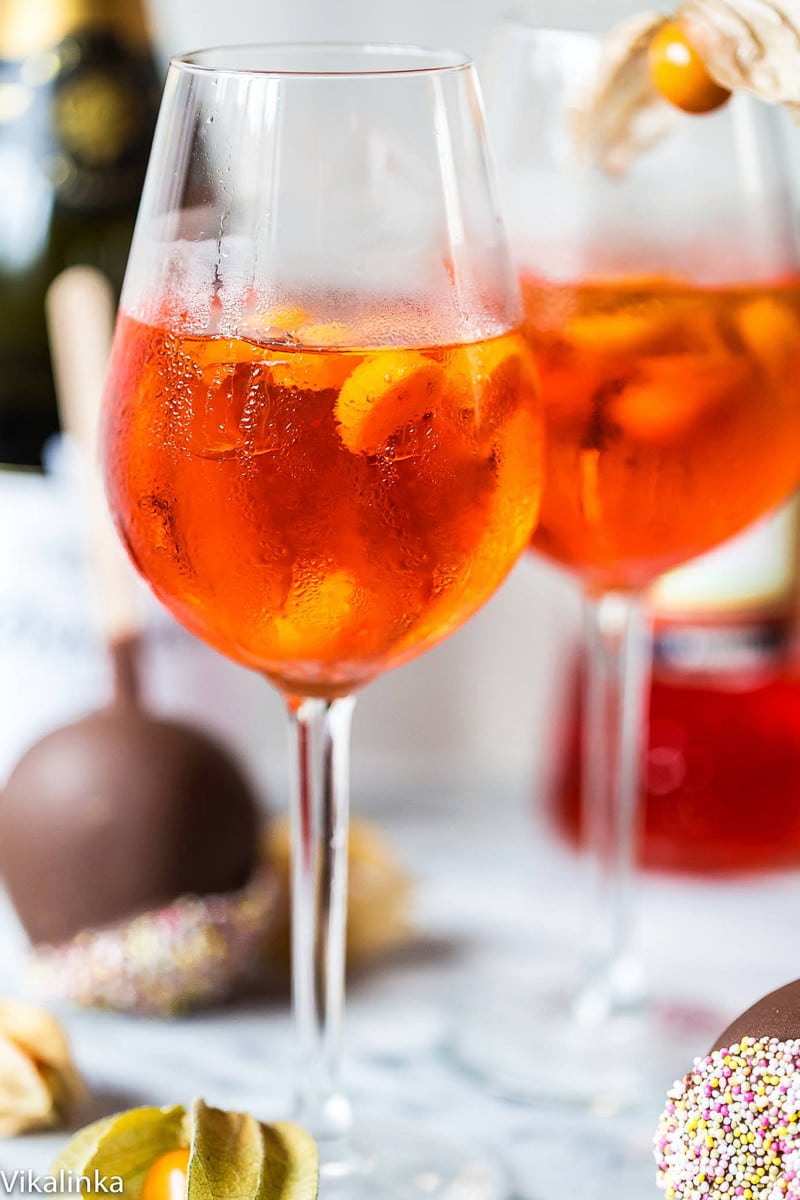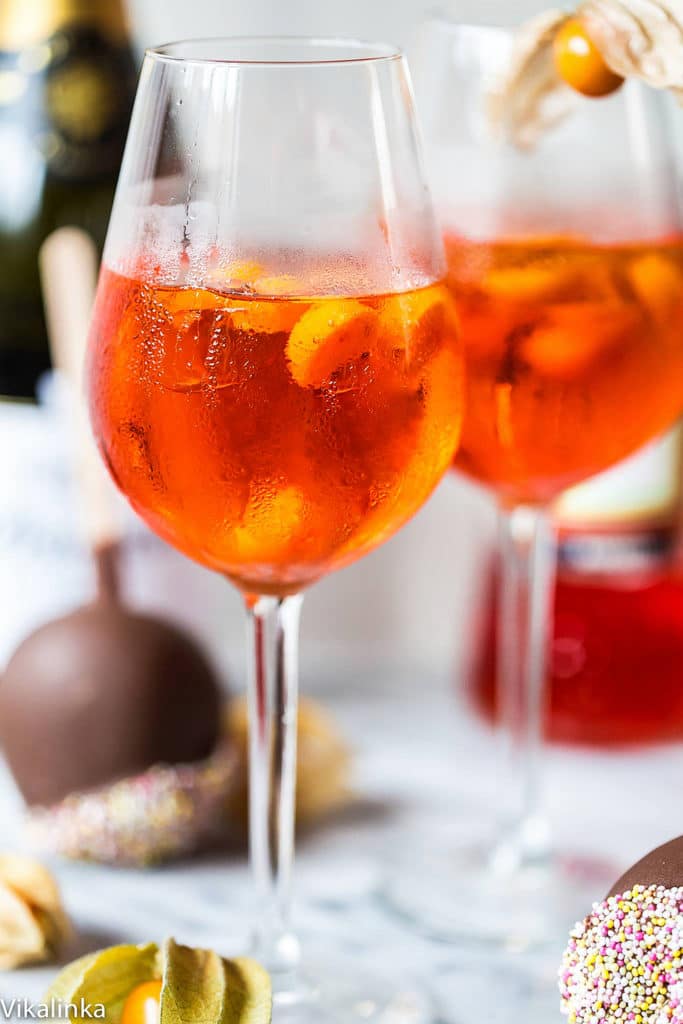 Getting an evening Aperol Spritz became such a tradition that I can't imagine people watching on an Italian piazza without getting one, especially because Aperol was not available in the UK when we first discovered this delicious drink.
So what is this Aperol Spritz I am talking about?
Ingredients
An Aperol Spritz is a cocktail but a very easy one to make. Only 3 ingredients are needed: Prosecco, Aperol and Soda water.
It is usually served with a slice of orange in a white wine glass. I made mine with physalis for an autumnal twist.
Aperol itself has a very unique and delicious taste, which comes from a blend of sweet and bitter oranges and many herbs and roots. Although made with oranges it doesn't really taste like orange, it so much more complex!
The bitter taste of Aperol is important since this is served as an aperativo. Italians believe that it helps to open up the stomach and prepare it for a meal. A negroni is another drink that does the same thing!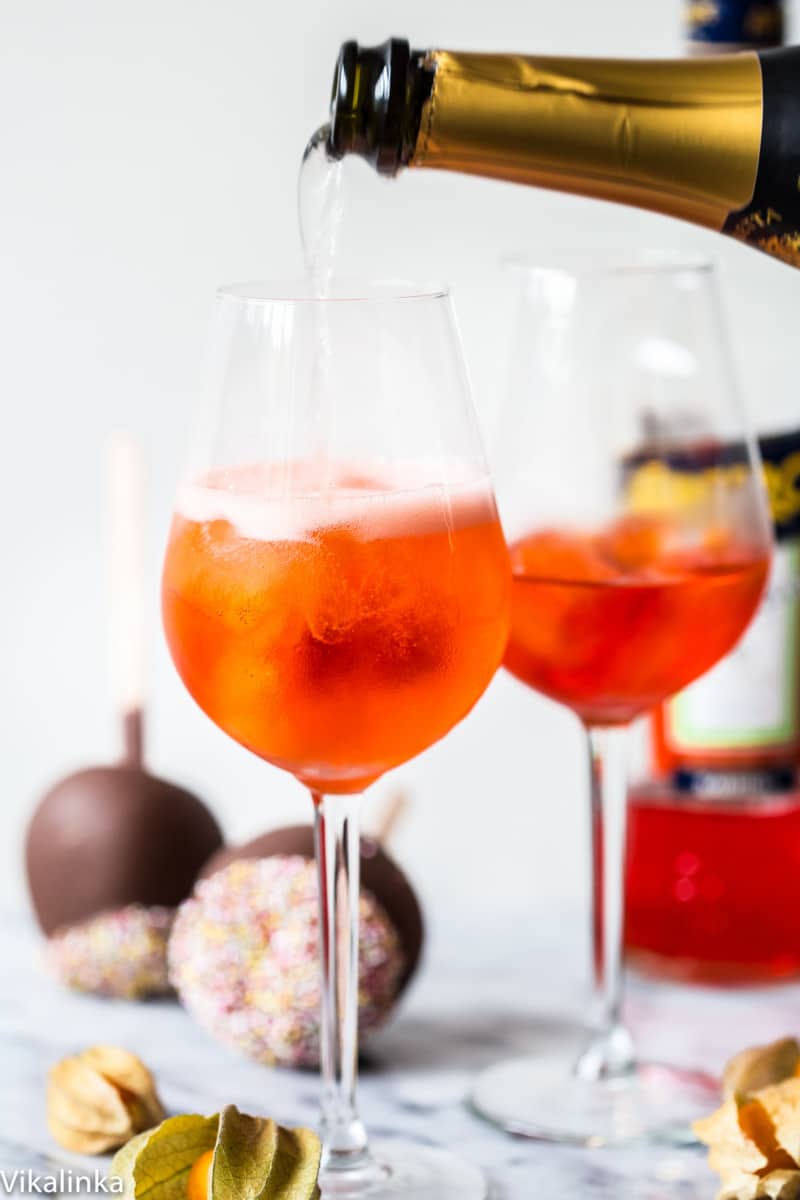 How to serve
In Italy, an Aperol Spritz is usually served as an aperitivo, or pre-dinner drink. Because Italians normally eat quite late, it's normal to have a drink and snack in the late afternoon. Some of my best memories of Italy are around an aperitivo in a piazza on a warm day!
When ordering an aperitivo in Italy it should be accompanied by olives, crackers, meats, cheese, chips or snacks like crostini. It's less than a meal but still very satisfying!
Although that is the Italian way, a spritz stands up perfectly well if you want to serve it without snacks. Enjoy it on a hot day for something really special!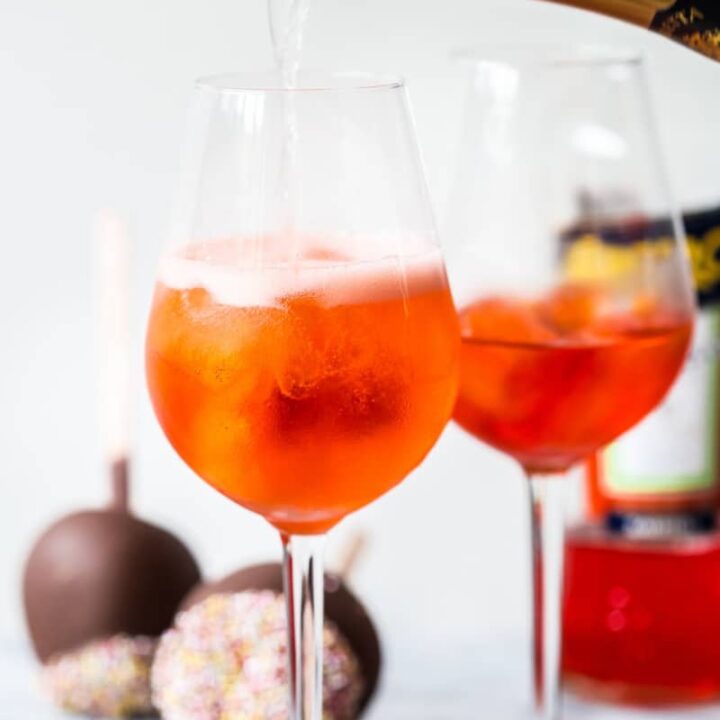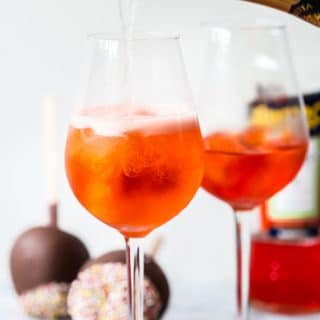 Aperol Spritz
Refreshing Italian aperitif with sparking wine.
Ingredients
75

ml

/ 1.5oz Prosecco

or other sparking wine

50

ml

/ 1oz Aperol

25

ml

/ 0.5oz soda water/club soda

Orange slices or halved physalis

for garnish
Instructions
Pour all three ingredients over ice and stir gently to combine.

Serve with a slice of orange.
Notes
I used physalis as a garnish instead of orange for a seasonal twist.
Nutrition
Serving:
1
g
Calories:
190
kcal
Carbohydrates:
17
g
Protein:
0.1
g
Fat:
0.1
g
Saturated Fat:
0.1
g
Polyunsaturated Fat:
0.1
g
Monounsaturated Fat:
0.01
g
Sodium:
14
mg
Potassium:
81
mg
Sugar:
17
g
Calcium:
8
mg
Iron:
0.3
mg