Hosting a crostini party is the easiest way to entertain! Here are my 4 favourite recipes!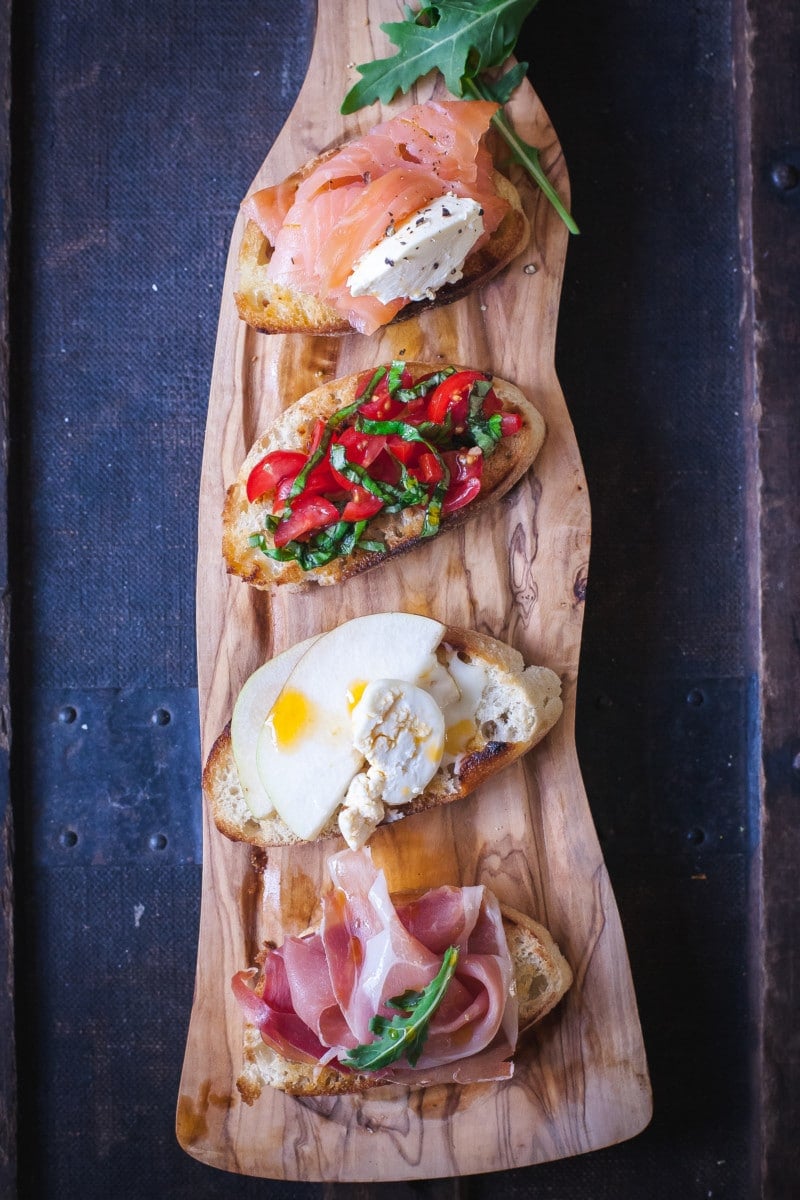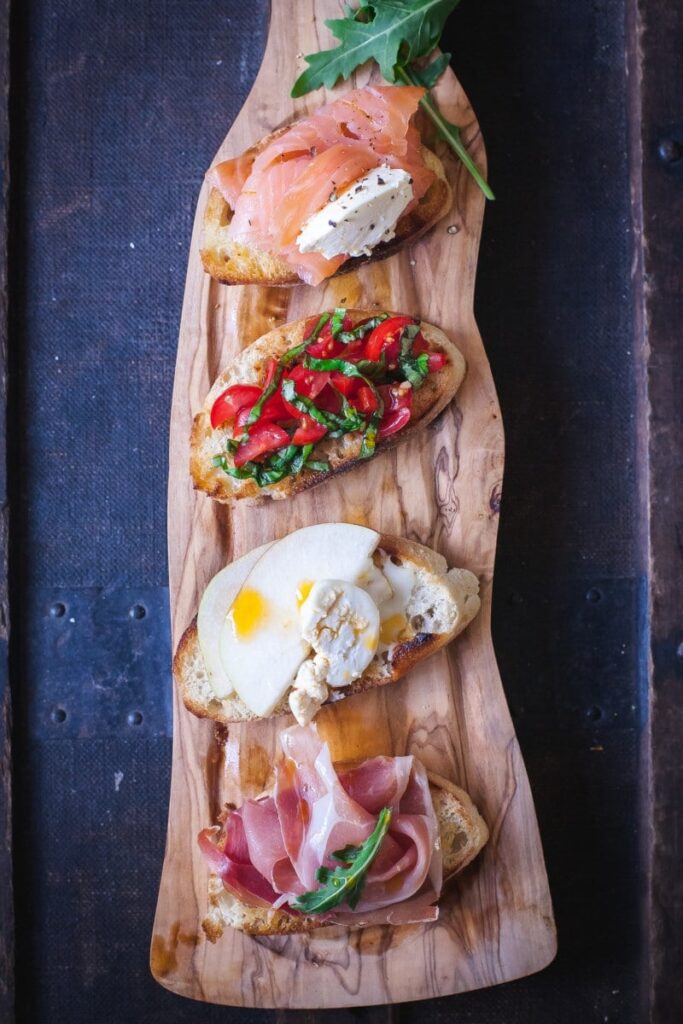 Brad and I were lucky to sneak away for a few hours to celebrate our 14th wedding anniversary. Very early on in our marriage we got amazing advice from someone much older and wiser.
We have been following it religiously ever since we heard one of our college professors say, "You have to celebrate things that are important to you!" Simple truth but so easy to overlook in the mad pace of modern life.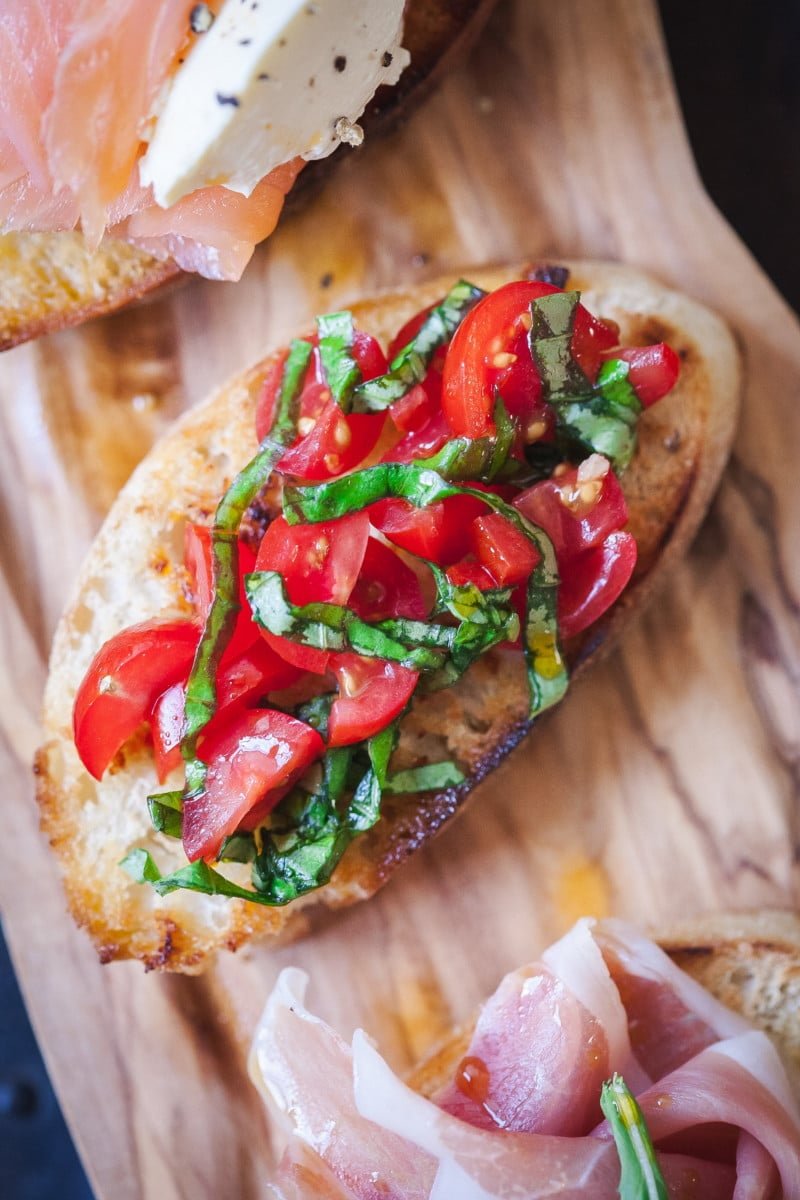 Although we were eager to get out we felt a bit tired to go all the way to central London, so we settled on a local restaurant we always enjoy in Blackheath.
This post was inspired by little crostini we ate to start our dinner-little crispy toasts topped with all things imaginable.
Brad couldn't stop talking about them days after, so there was only one thing to do. Make them at home. Fortunately for us, they only take a few minutes to prepare.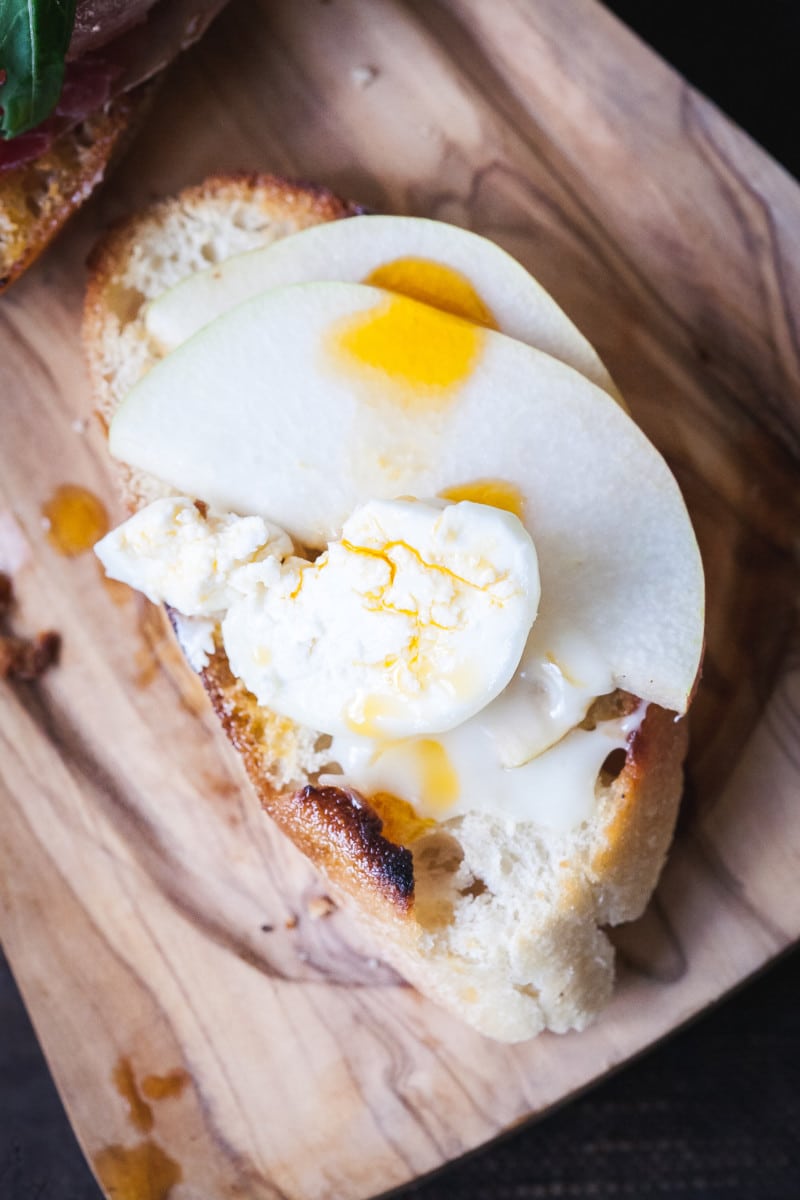 What are crostini?
If you are not familiar with crostini, they are small rounds of toasted bread topped with various delicious things. You can really have your imagination run wild when choosing toppings!
How To Make Them
Step One. Toast some bread with olive oil.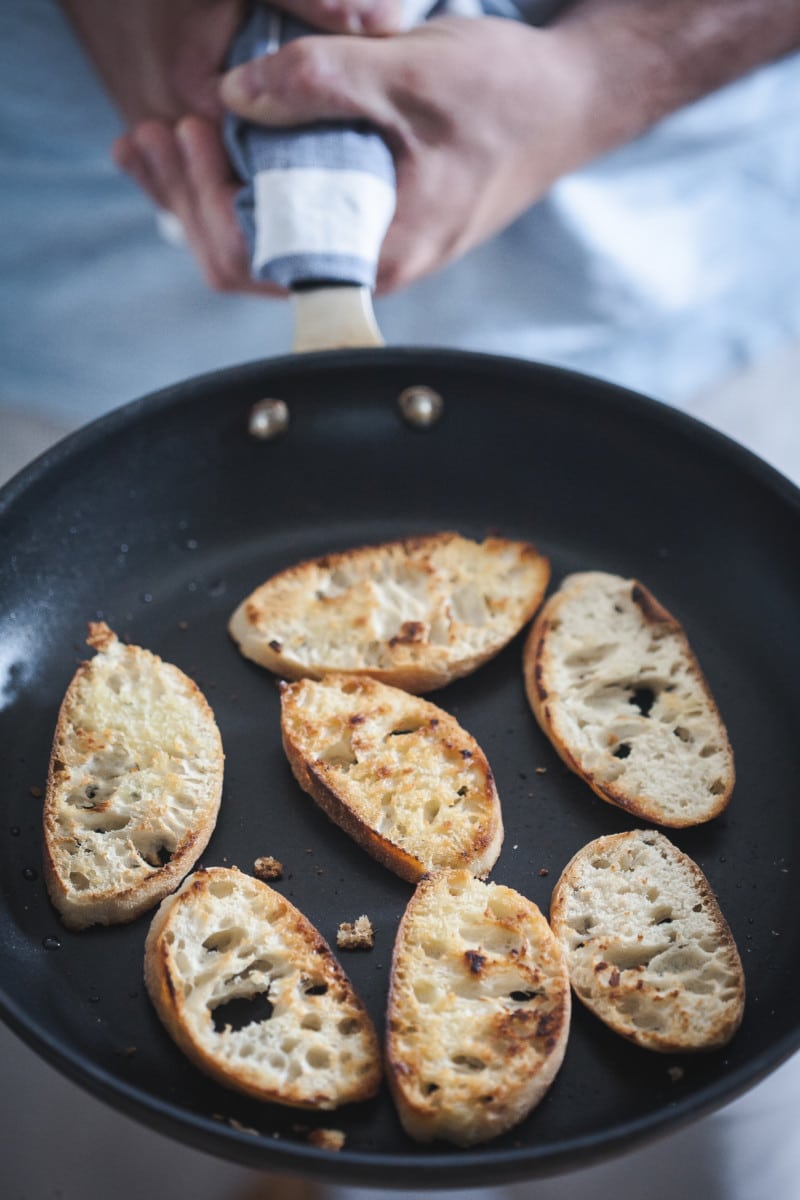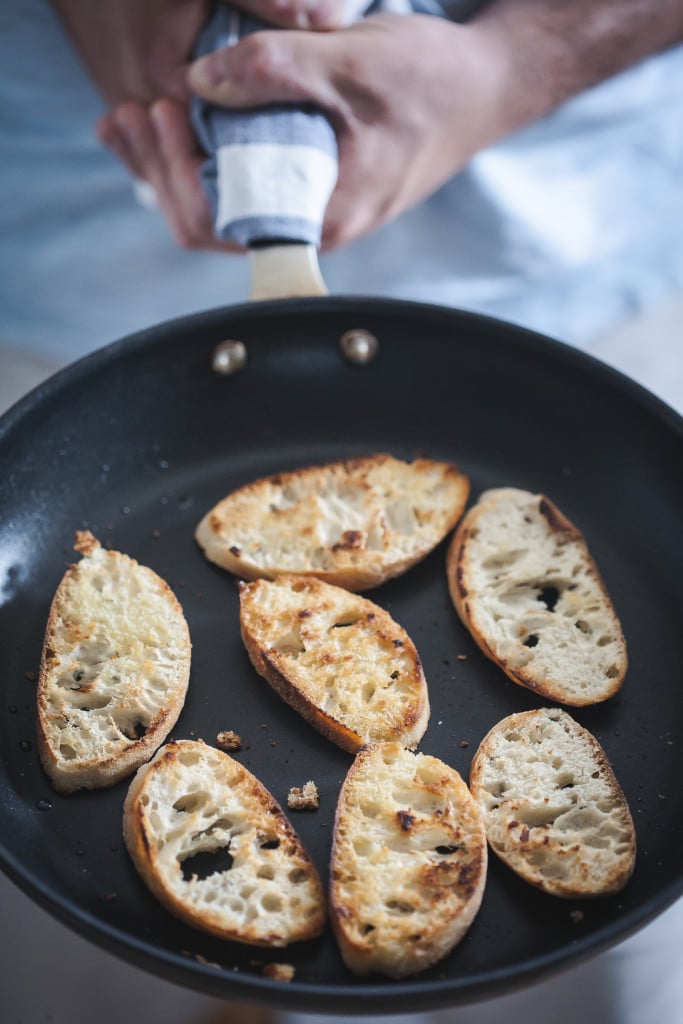 Step Two. Survey your fridge, pantry and countertops and decided on the toppings. Here is what we rustled up.
Prosciutto
Arugula
Smoked Salmon
Pear
Goat Cheese
Cherry tomatoes and basil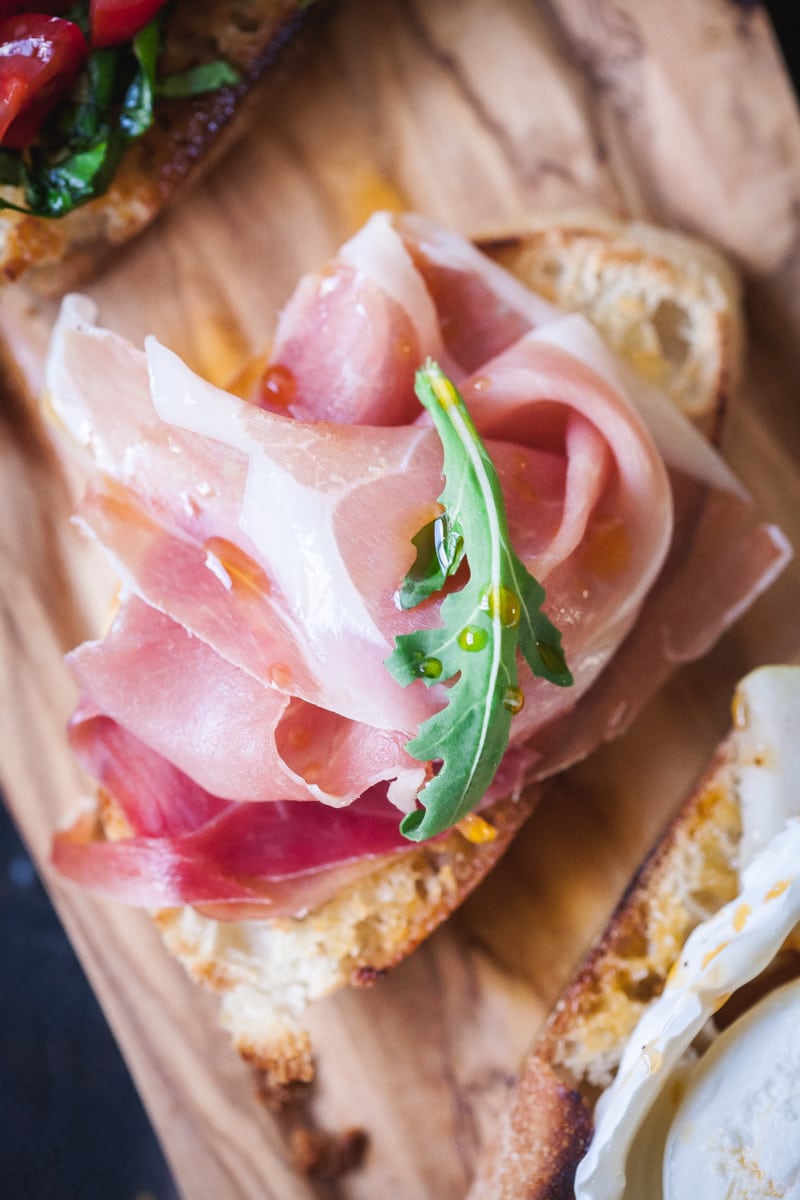 I hope you will enjoy them as much as we did.
And if you come up with new toppings, don't be shy, share them in comments below! Happy weekend, friends!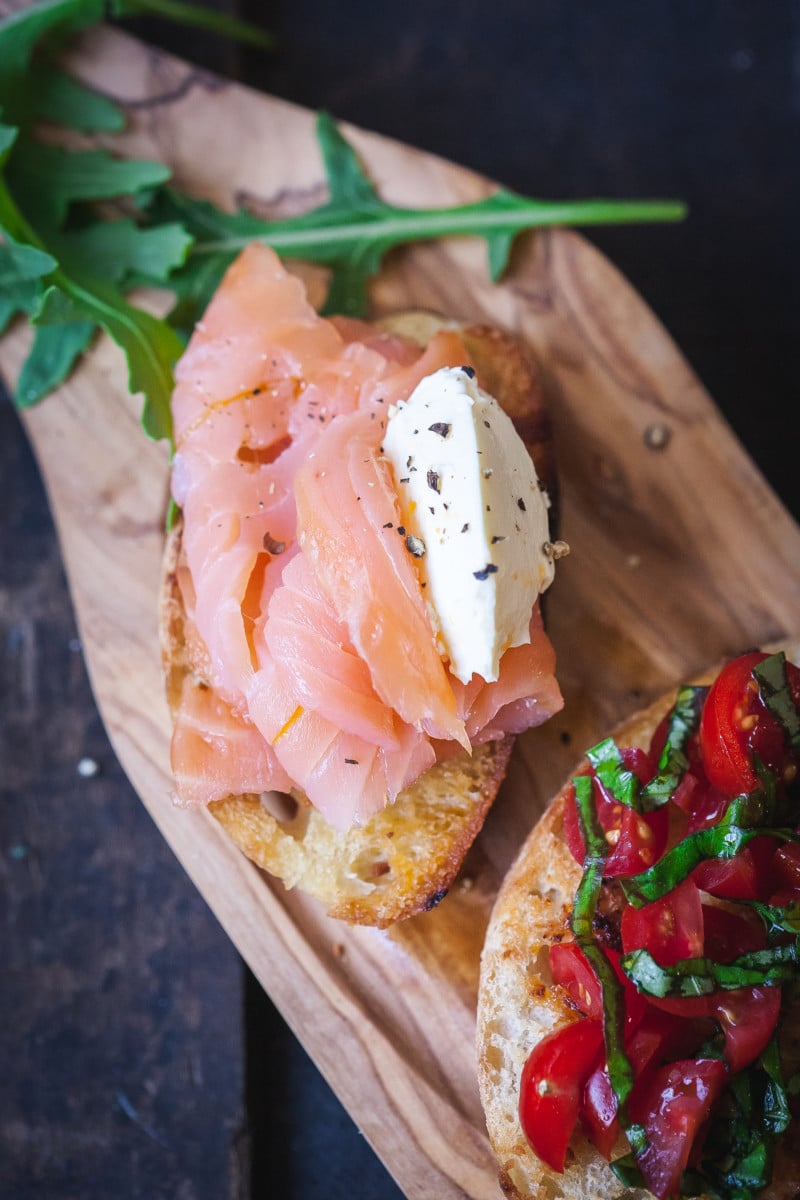 More Recipes for Little Bites: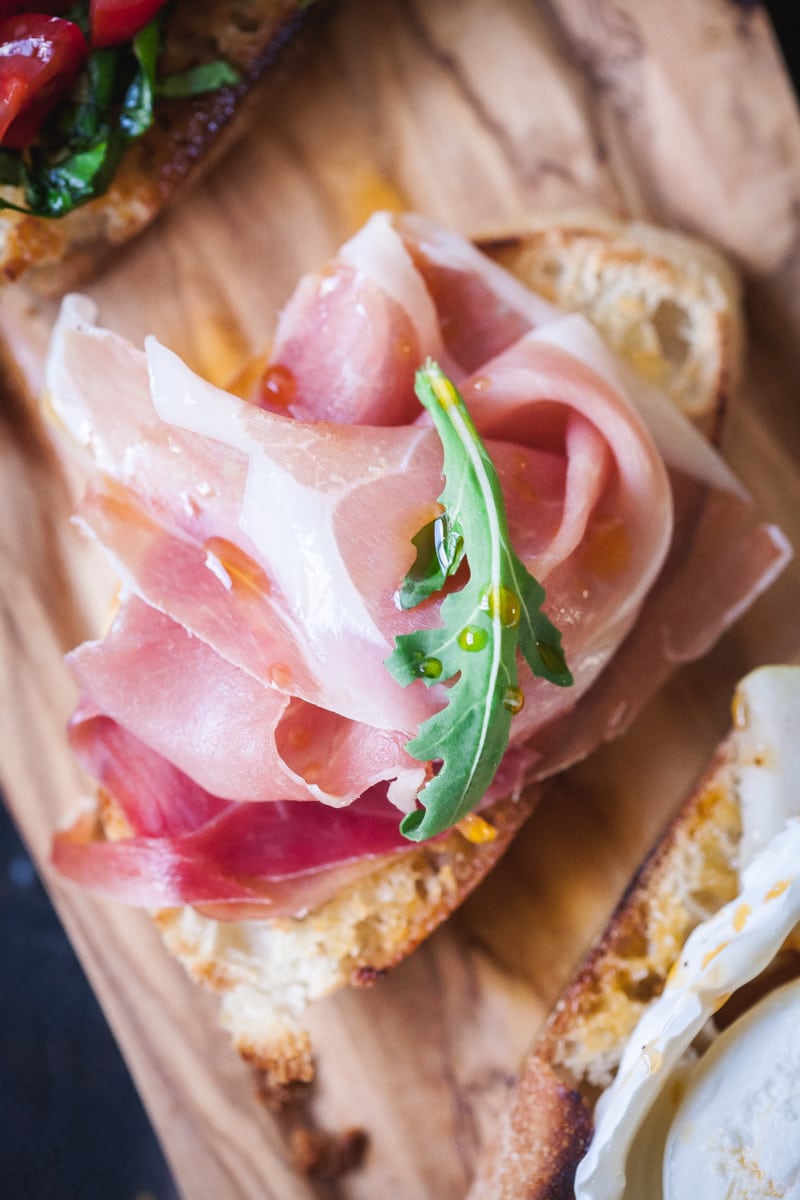 Ingredients
1

baguette

1

tbsp

olive oil

1

firm but ripe pear

thinly sliced

8

slices

of goat cheese

8

slices

of prosciutto

6-8

cherry tomatoes

quartered

3-4

basil leaves

sliced

salt

8

slices

smoked salmon

1

cup/250 ml double cream/ heavy cream

8

leaves

of rocket/arugula

chilli infused olive oil

optional
Instructions
Slice baguette and toast slices in olive oil in a frying pan until crispy.

Combine quartered cherry tomatoes, basil, ½ tsp of olive oil and salt. Set aside.

Slice pear and goat cheese. Set aside.

Pour double cream in a jam jar and put the lid on, shake until firm for about 5 minutes. Alternatively you can whip it with a hand mixer.
Crostini with pear and goat cheese drizzled with chilli infused olive oil.
Top each crostini with 2 thin slices of pear, 1 slice of cheese and drizzle of chilli infused olive oil.
Crostini with cherry tomatoes, basil and sea salt
Top each crostini with the mixture of cherry tomatoes and basil.
Crostini with prosciutto and arugula
Top each crostini with a slice of prosciutto and one small arugula leaf
Crostini with smoked salmon and whipped cream
Top each crostini with a slice of smoked salmon and a small dollop of whipped cream