These summertime gin and tonic cocktails will make living EASY! Simple and reliable G&T made Three Ways!
For another favourite cocktail made with gin, take a look at our Lemon Drop Martini made all grown up and sophisticated.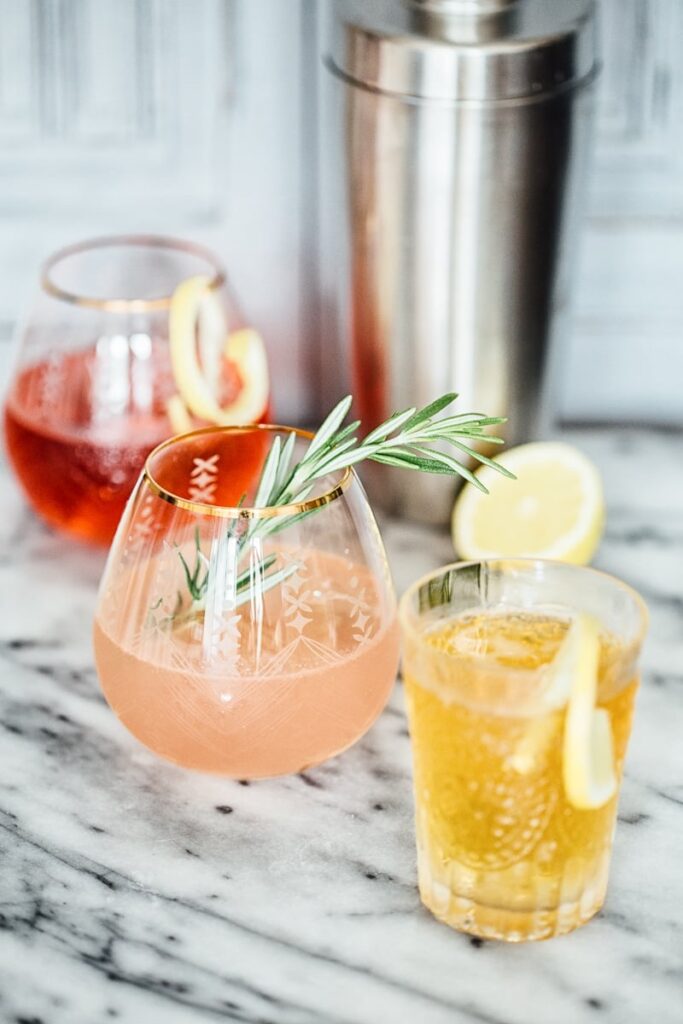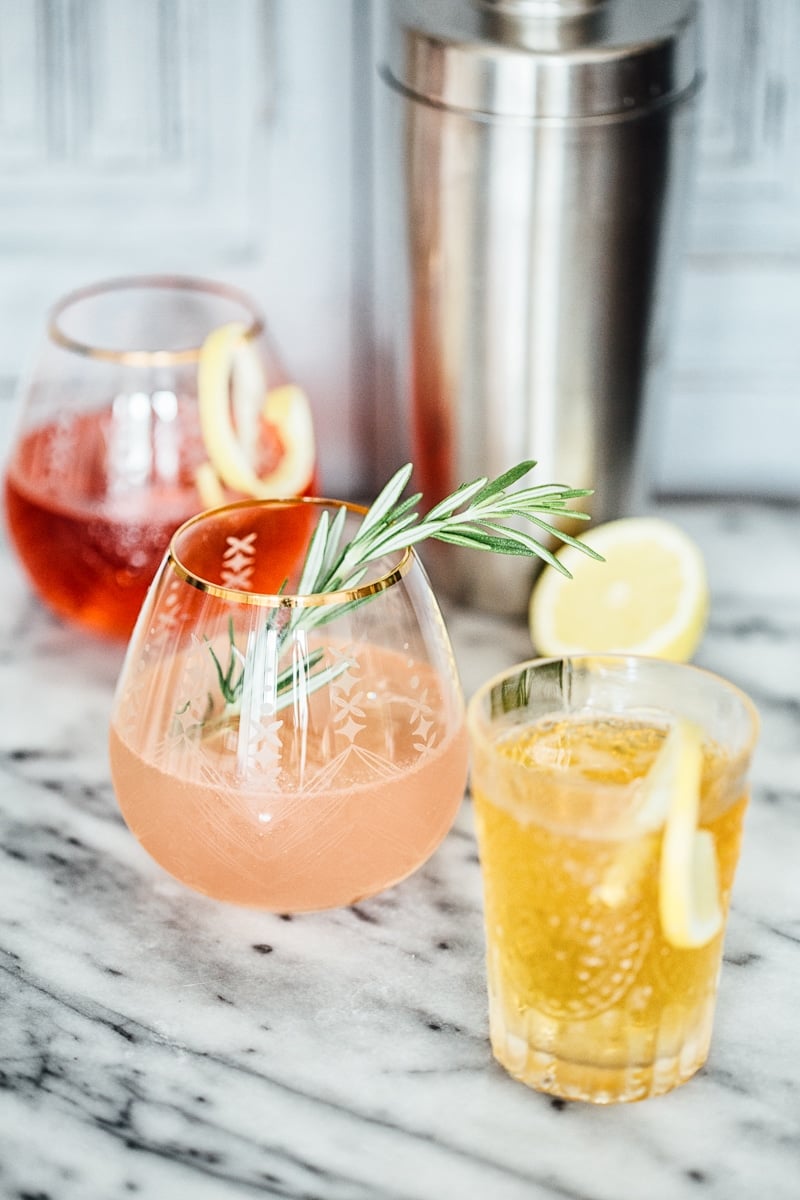 This post contains affiliate links. When you purchase through our links, we may earn a commission.
Summer to me is synonymous with sitting in my garden and enjoying the weather. I've been dreaming of doing nothing but this all weekend long.
And a chill weekend is best spent with a drink in hand. That's how I've come up with a few tasty varieties of our summer favourite, gin and tonic.
Since we drink the classic version with a wedge of lime quite often, it's not a bad idea to add a bit of pizzazz from time to time. And so I present to you Gin and Tonic Reimagined!
Classic Gin and Tonic
Gin and tonic has been around for a very long time, all the way back to the 19th century as British soldiers and officials in India struggled to overcome malaria. The common solution was quinine, which was an effective treatment for malaria but tasted awful.
So some clever soul invented a drink with water, sugar, lime and gin to help them choke it down. As you can imagine, it all went down rather well.
Over time, the drink made it back to Britain, where it became and remains popular, eventually spreading around the world.
Classic gin and tonic is going through a bit of a revolution as boutique gins and hipster tonics become ever more common. That's no bad thing as a drink will only taste as good as its ingredients!
But as an old school formula, there are plenty of other opportunities to bring new twists to this old favourite. The only limit is your imagination, but to get you started, three of my favourites are below!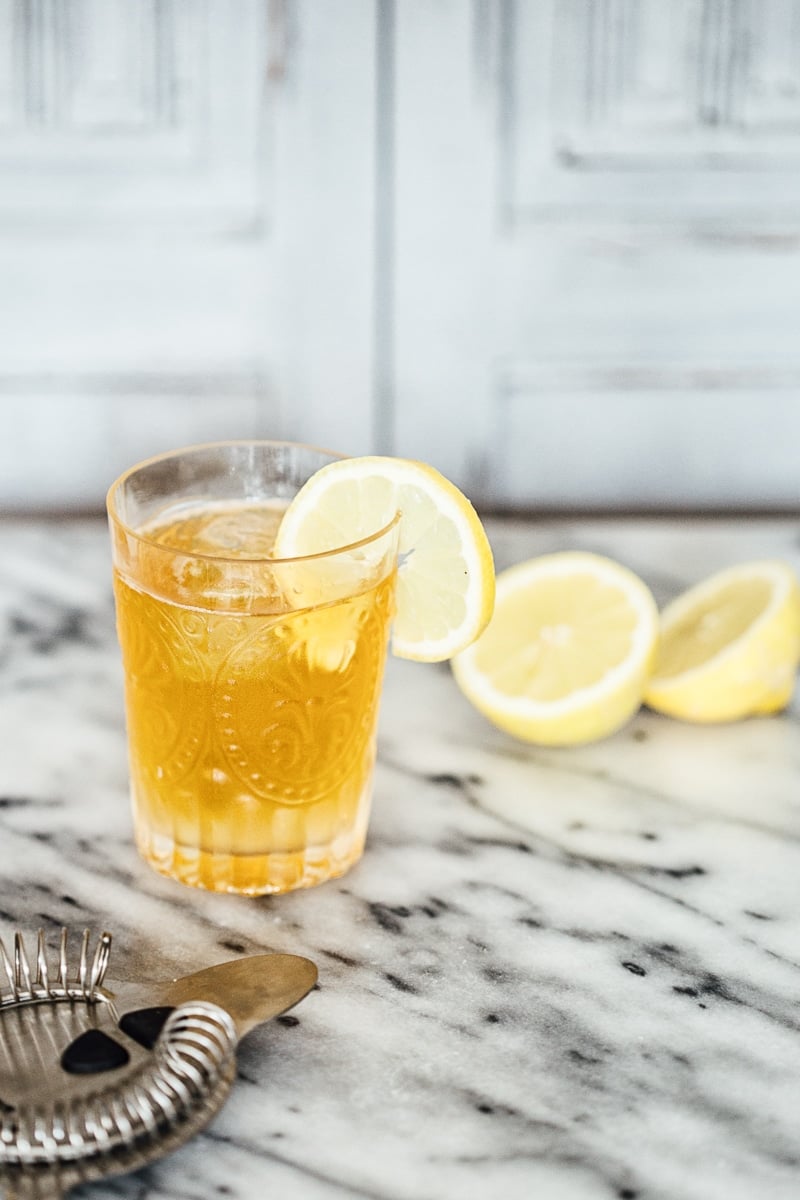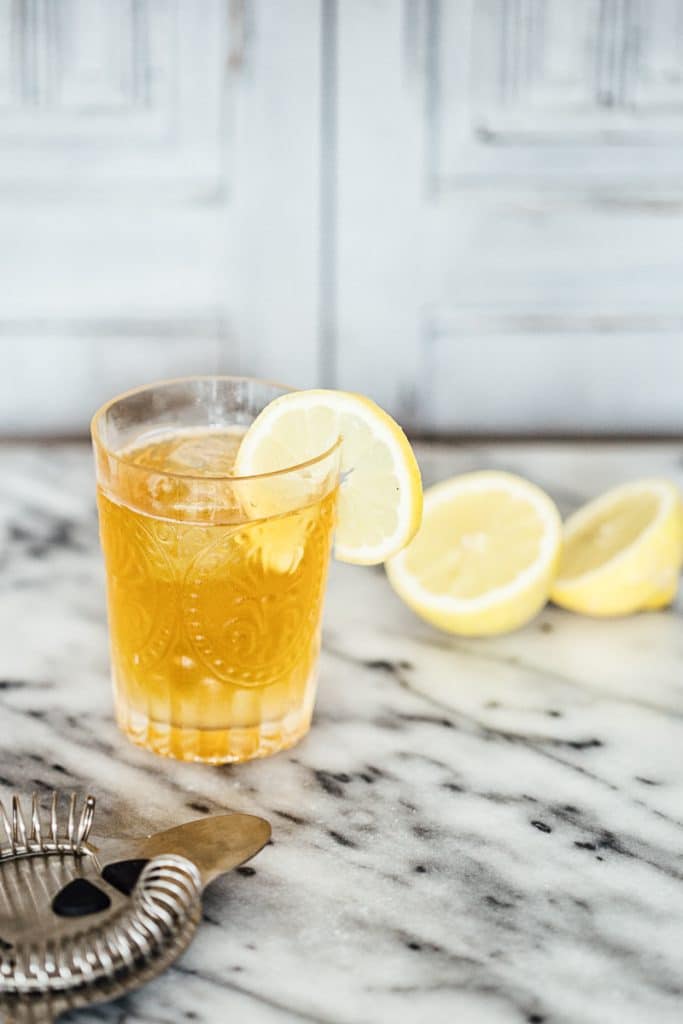 Earl Grey Gin and Tonic
I love Earl Grey Gin and Tonic for its bergamot flavour and scent that is delivered by delicious earl grey tea. It is both refreshing and elegant, and very delicious!
It does take a bit more planning, though, as it takes time to infuse gin with the earl grey tea. Don't let it infuse for more than hour, though, or bitter flavours will start to come through.
Hibiscus and Lemon Gin and Tonic
Out of these three fantastic drinks, my top choice is Hibiscus and Lemon Gin and Tonic because of its vibrant colour! I am a sucker for all things pretty!
Hibiscus is a flavour that might not be for everyone, but I think it's lovely. The tartness of hibiscus is a perfect counterbalance for the sweetness of tonic water.
It's best to make the hibiscus tea in advance to give it time to cool. You might want to play with the amount of the tea used in each drink to get it suitable for your taste.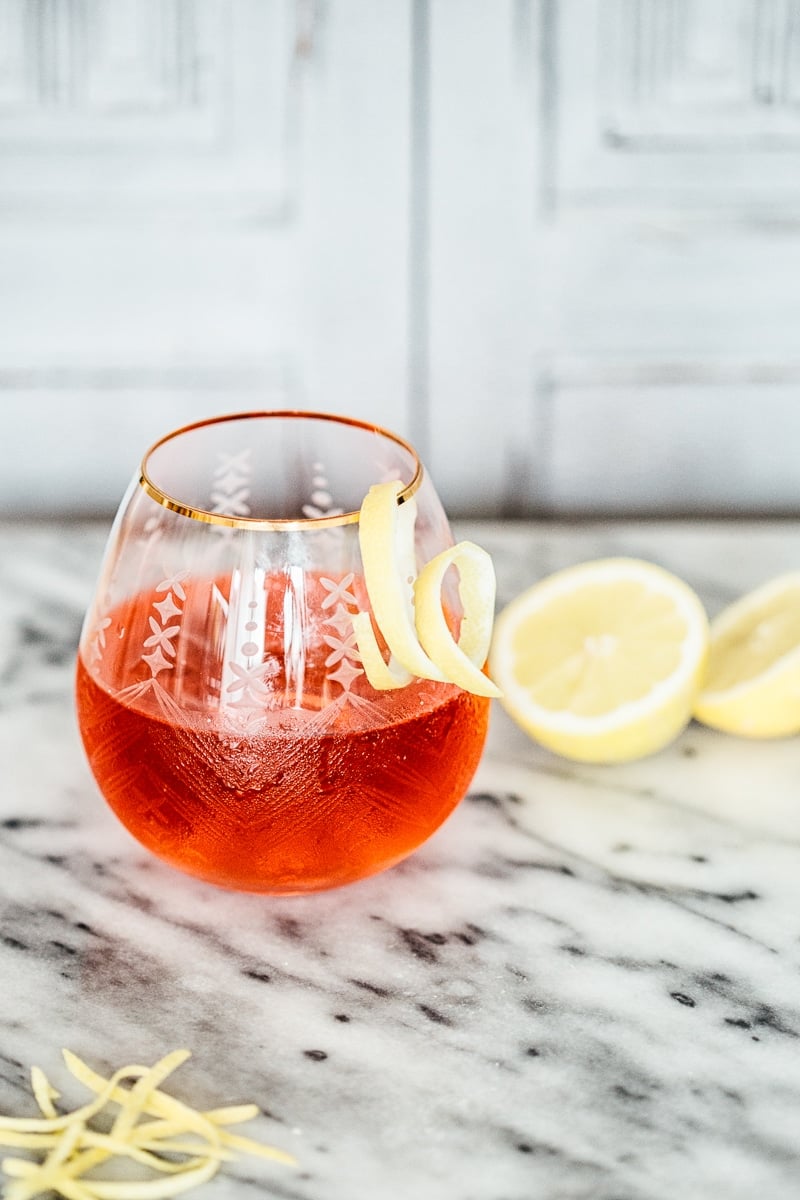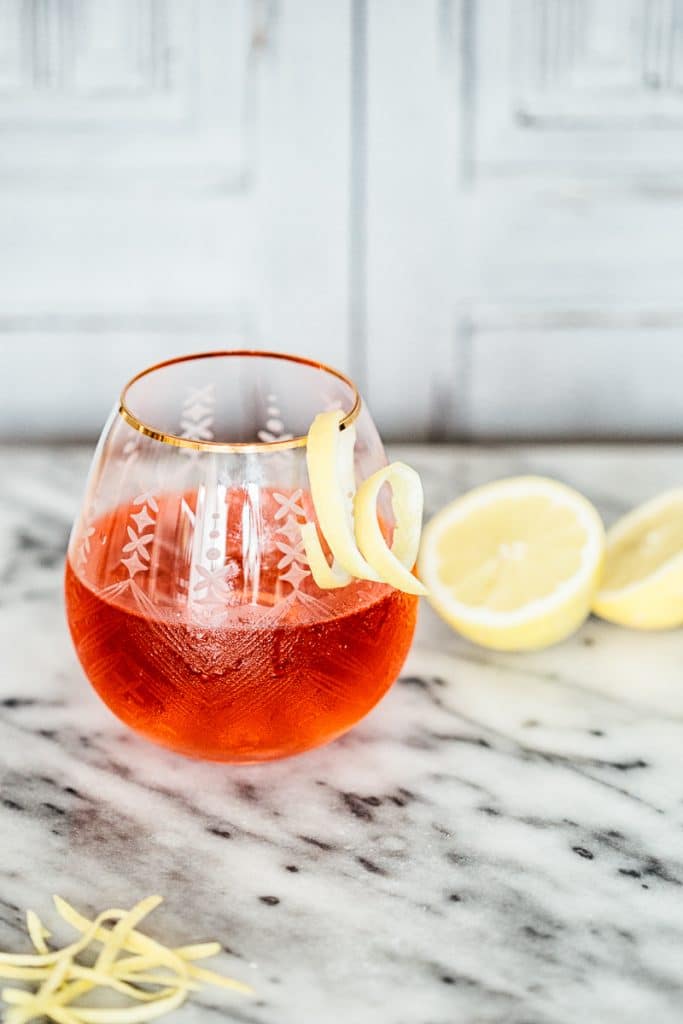 Rosemary and Grapefruit Gin and Tonic
What makes this version so special is its delightful mix of fruity and herbal notes that come both from the gin itself and rosemary. Plus you really can't go wrong when adding in a refreshing citrus like grapefruit!
For this version, it's best to use a cocktail shaker and start by muddling the rosemary to release its scent. If you don't have a shaker, use a tall glass or jug and strain when its time to pour into the glass. You'll also need to stir rather than shake.
Give it a good shake with the rest of the ingredients except for tonic water. This will meld everything together allow the rosemary time to infuse the drink.
Pour into a glass filled with more ice and top with tonic water. I love to add another sprig of rosemary as a garnish.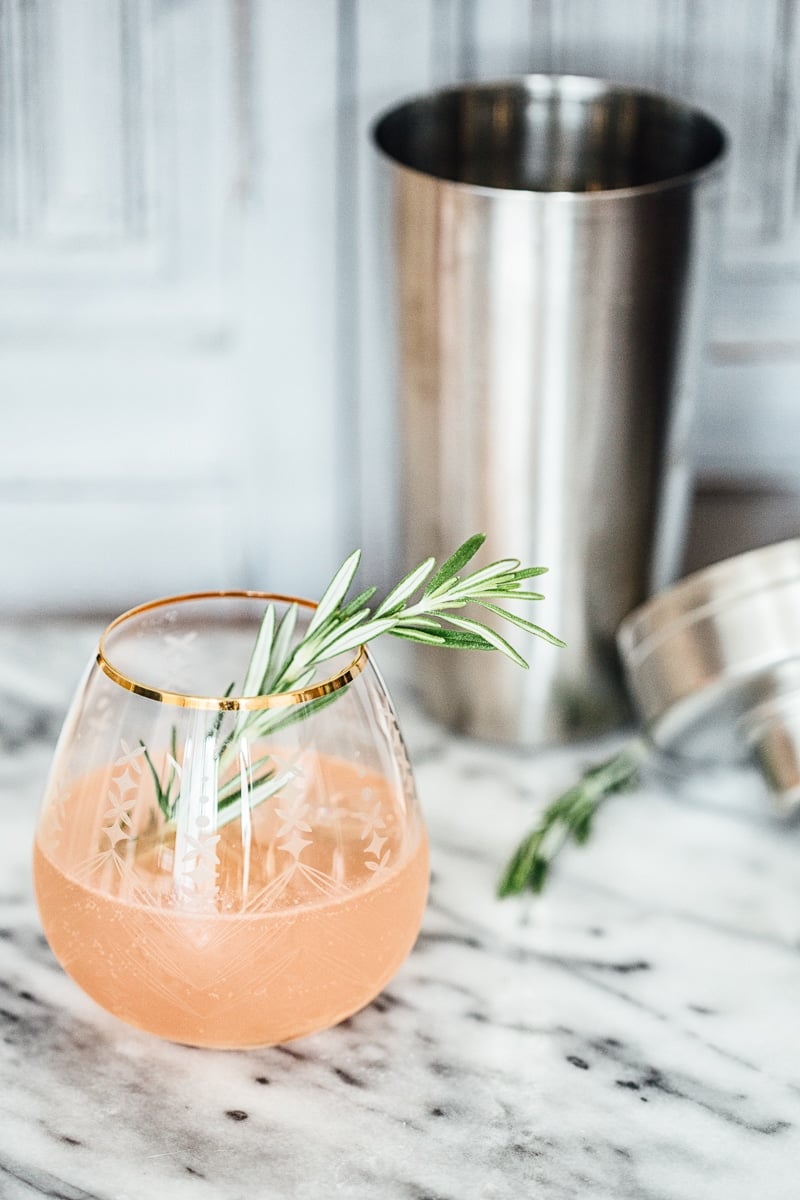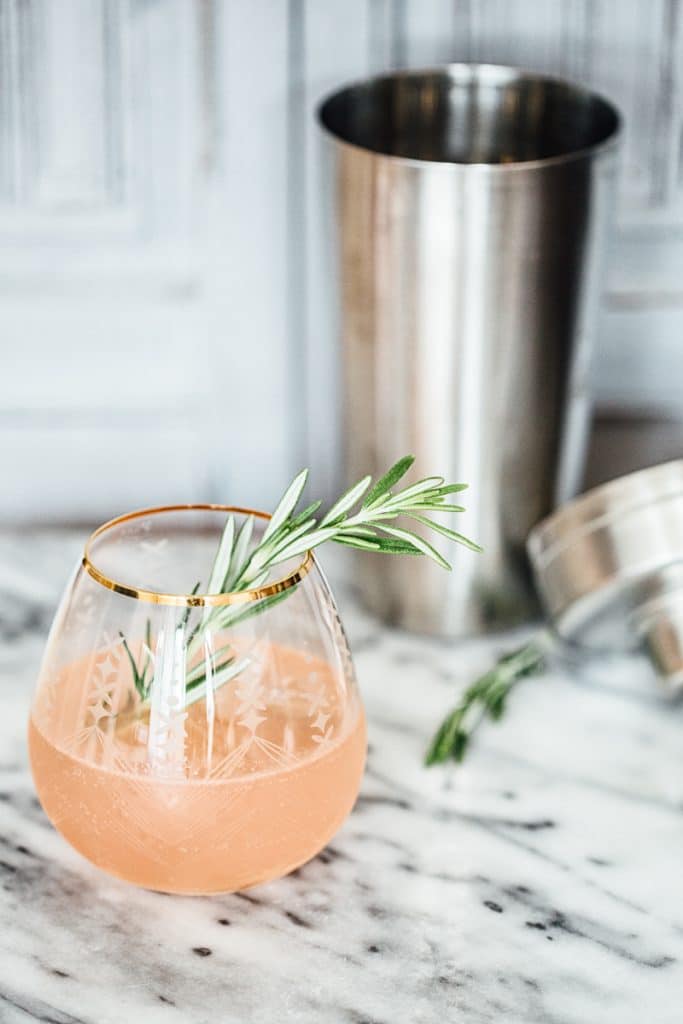 Which one do you think would be your favourite?? The only way to find out is to do the gin and tonic tasting like we did!!
Tips and notes
One of the keys to great cocktails is making them as cold as possible. It's so simple, but also easy to get wrong. When making drinks like gin and tonic, this means starting with chilled tonic water and using plenty of ice. Chilling the glasses can also be a great touch!
Tonic water makes up a large part of these drinks, so buying a good quality version will have a big impact on the taste. Fortunately there are a lot of great tonic waters being made so try out a few to find one you love.
Because the gin and tonic water are added separately, there is a tendency to layer somewhat and not combine without a bit of encouragement. I find it helpful to give each drink a light stir, just enough to combine the ingredients but not enough to make the tonic water go flat.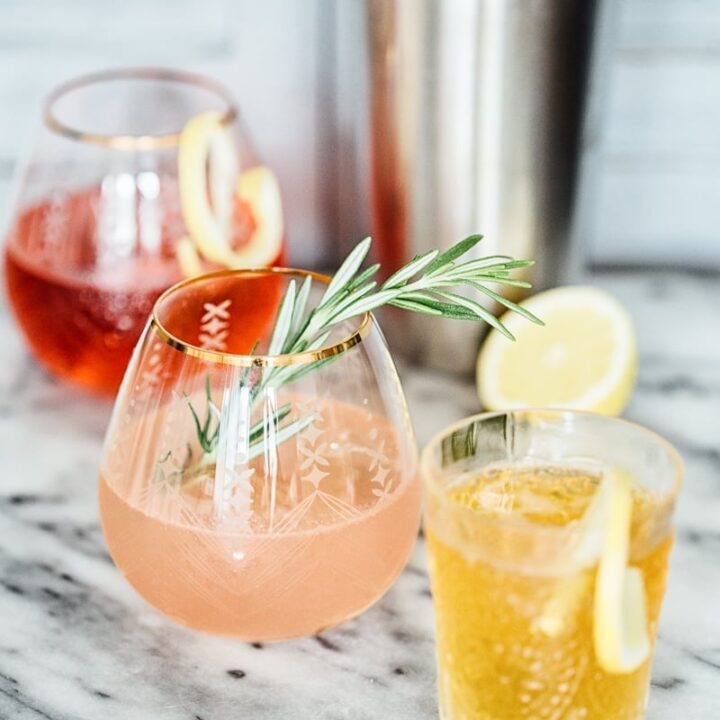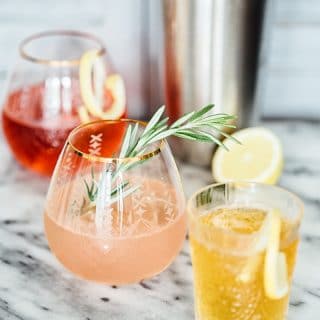 Three Creative Ways with Gin and Tonic
Gin and tonic cocktails with various flavour infusions.
Ingredients
For the classic gin and tonic
25

ml

/1 oz gin

125

ml

/ ½ cup tonic water
For the Earl Grey Gin and Tonic
1

earl grey tea bag

lemon slice
For the Hibiscus and Lemon Gin and Tonic
25

ml

brewed hibiscus tea

1

tbsp

fresh lemon juice
For the Rosemary and Grapefruit Gin and Tonic
25

ml

/1 oz fresh grapefruit juice

1

rosemary sprig

plus one as garnish
Instructions
For the Earl Grey
An hour before making cocktails make earl grey infused gin by steeping one bag of good quality earl grey tea in 250ml/1 cup of gin for no longer than 1 hour.

To make the cocktail pour 25ml/1oz of earl grey infused gin into a short glass with a few ice cubes. Top with tonic water and garnish with a lemon slice.
For the Hibiscus and Lemon
In a short glass pour gin, cooled hibiscus tea brewed according to package directions and lemon juice over ice cubes and top with tonic water. Garnish with a lemon twist.
For the Rosemary and Grapefruit
In a cocktail shaker muddle rosemary with grapefruit juice, add gin, ice and shake.

Strain into a short glass with more ice and top with tonic water. Garnish with a rosemary sprig.
Nutrition
Calories:
74
kcal
Carbohydrates:
4
g
Protein:
0.2
g
Fat:
0.1
g
Saturated Fat:
0.02
g
Sodium:
28
mg
Potassium:
69
mg
Fiber:
0.1
g
Sugar:
3
g
Vitamin A:
6
IU
Vitamin C:
13
mg
Calcium:
10
mg
Iron:
0.2
mg