This hot crab dip recipe is brilliant in its simplicity. It's quick to throw together and easily customisable to your own taste. A real party pleaser!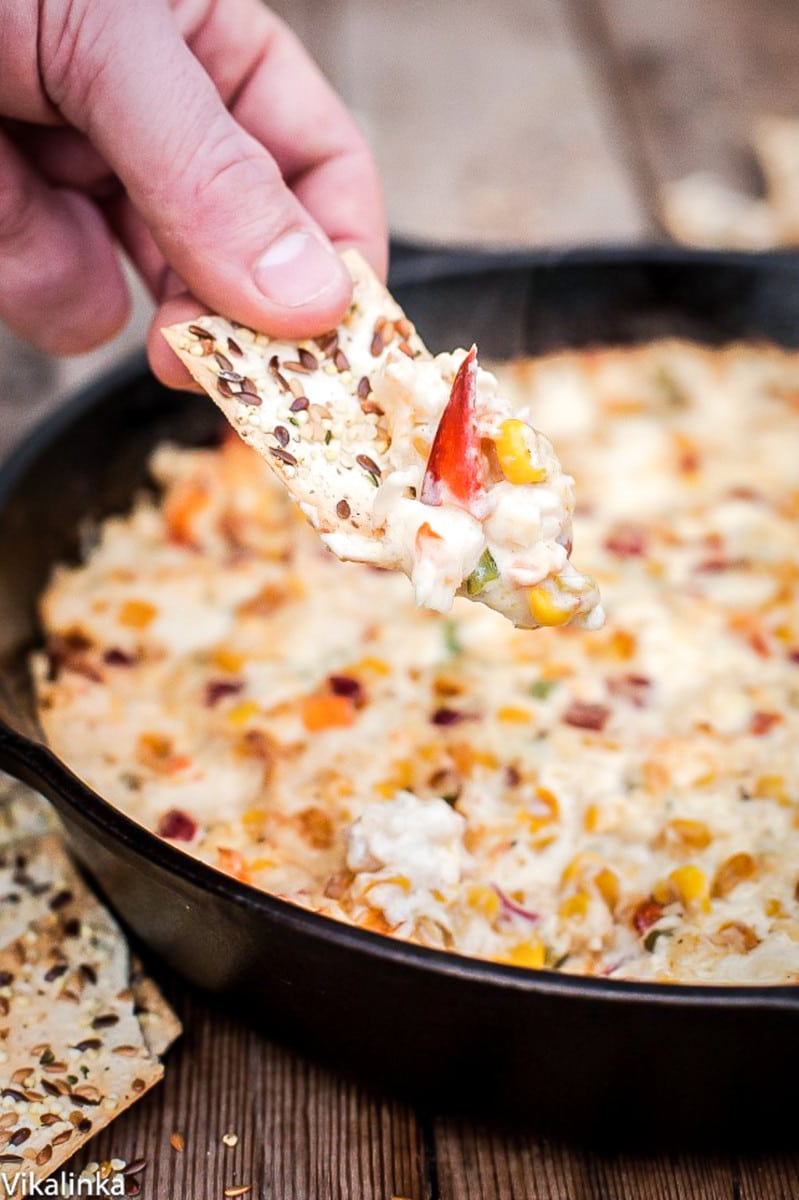 New Year's Eve is only a day away and excitement is building up in our little family. No, we are no tired of celebrating. Bring on the bubbly, tasty little bites and everything sparkly!
This hot crab dip recipe I am sharing with you today is a variation on the crab and corn salad I make every New Year's Eve without fail. The recipe came from my mom, and the woman knows how to cook!
That salad is a huge hit with everybody from any ethnic background, which surprised me at first because it's a very Russian salad.
I didn't think it was possible to improve on it but I am pretty sure I just did, and I feel like doing a happy dance.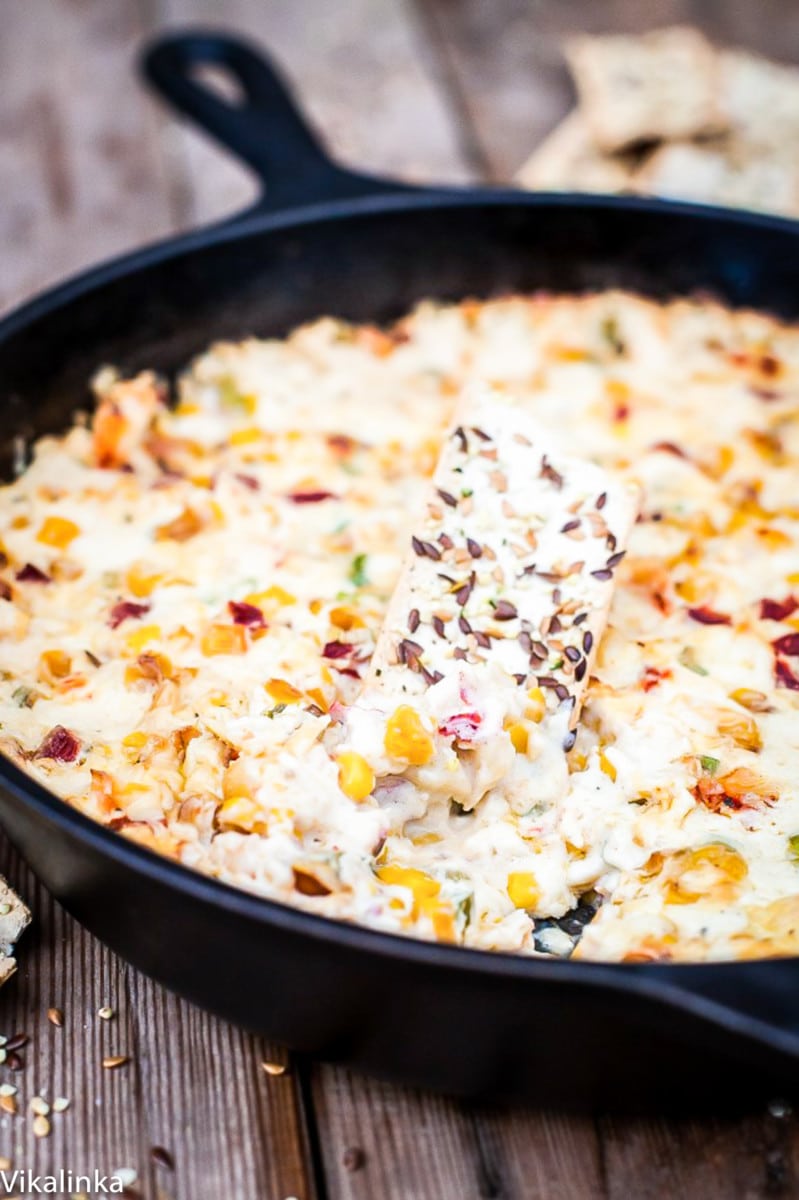 Should I spend the money on real crab for a hot crab dip?
The crab salad I usually make is served cold using imitation crab and canned corn. (You are probably rolling your eyes right now but believe you me it's delicious.)
Today I upped the ante and used REAL crab and roasted corn! Yum times 1000, that's what I got.
If you don't want to use real crab, go ahead and throw shrimp into it.
I did both because when, after lots of shouting and swearing (under my breath) I finally cracked that shell, I found very unsatisfactory amount of crab!! Seriously, minuscule amount. So I had to think fast and improvise.
What ingredients go into hot crab dip?
Crab meat or other seafood such as shrimp, lobster, etc.
Corn
Marinated red peppers
Cream cheese and mayo for creaminess
Cheese of your choice
Green onions
Seasoning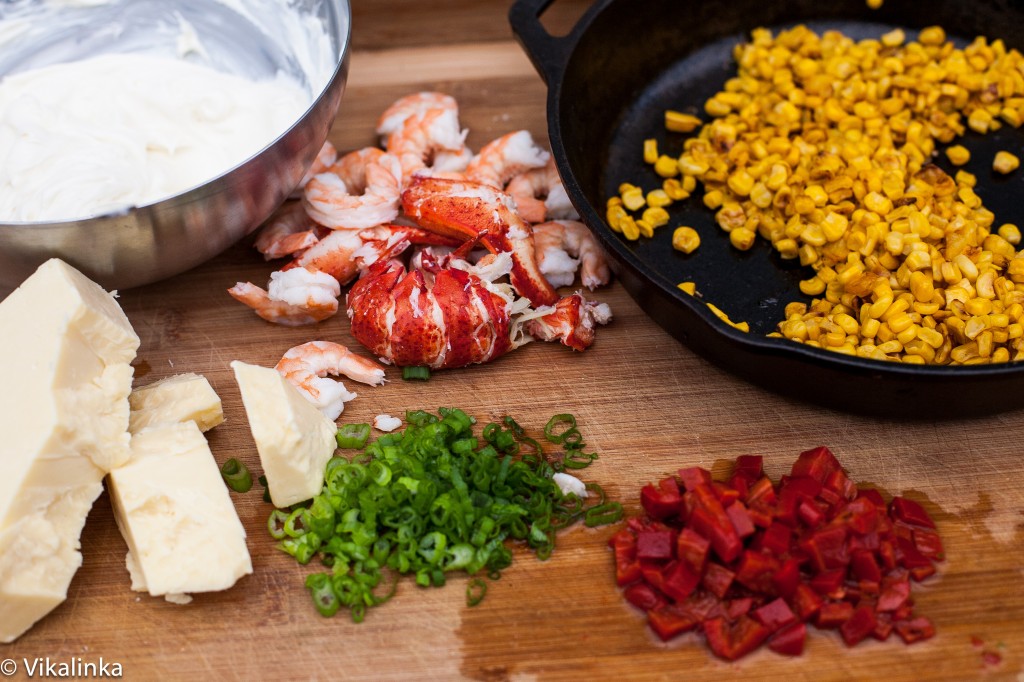 I wasn't sure if using real crab or lobster for that matter was worth the money, and my kitchen being covered in crab juice from me smashing the shell with a rolling pin.
But the first bite settled the score. Friends, it's WORTH it.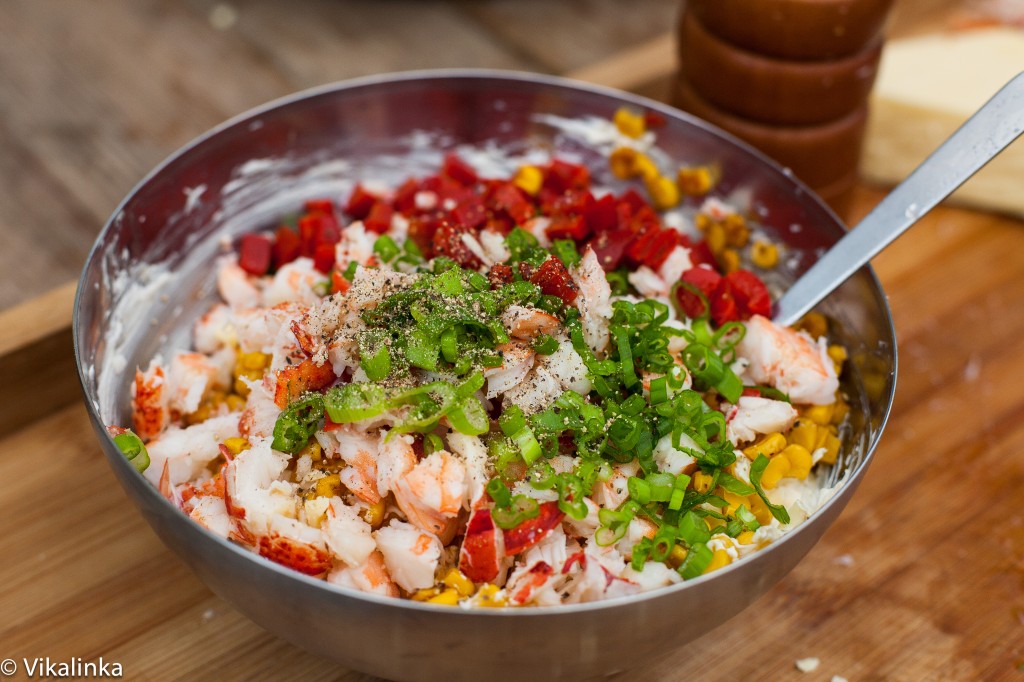 More dip recipes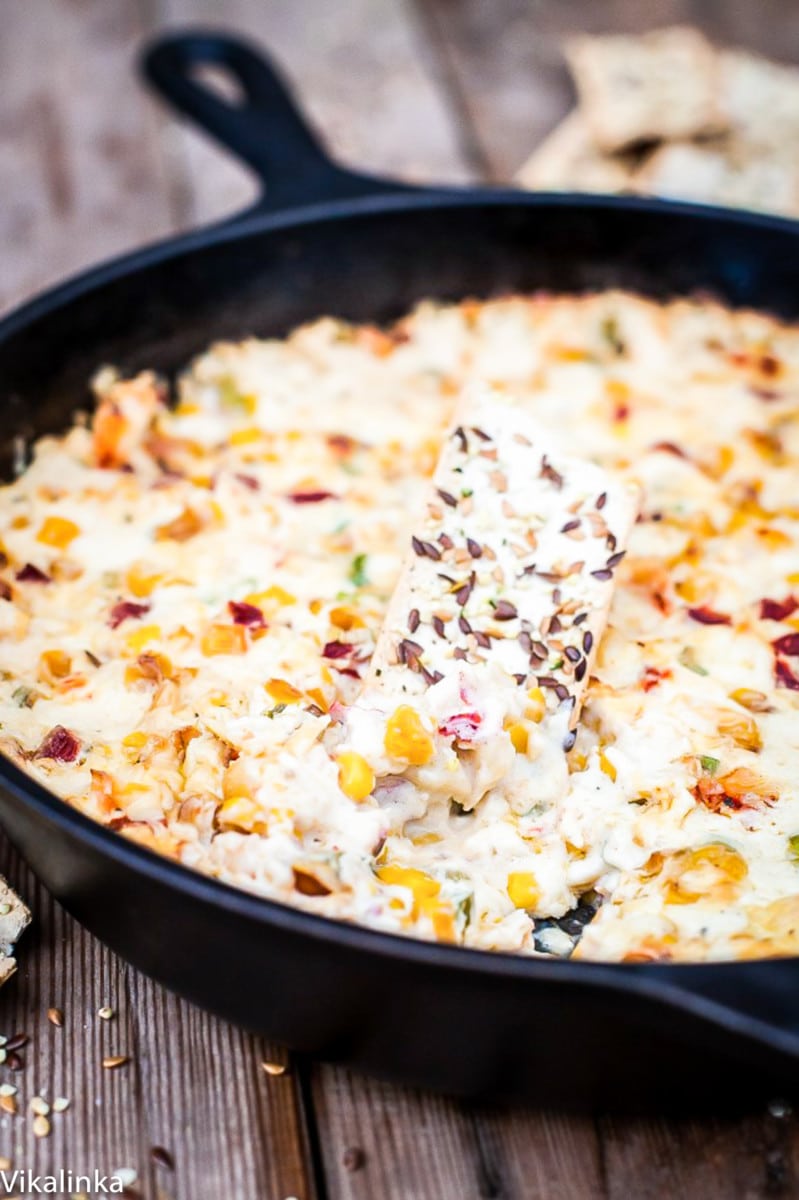 Ingredients
Frozen corn- 1 cup

Olive Oil- 2 tsp.

Crab meat or shrimp

chopped - 1 cup

Marinated Red Pepper

chopped- 1 pepper

Green Onions

sliced- 4

Cream cheese

I used low fat- 2/3 cup

Mayonnaise

I used low fat- 1/3 cup

Mature English Cheddar

or your favourite cheese, shredded- 1 cup

Black pepper to taste
Instructions
In a shallow dish or a skillet combine corn with olive oil and roast in the oven at 400F/200C for 20 minutes, stirring once in a while until corn is slightly charred.

Meanwhile, chop up your crab making sure there is no cartilage left.

Combine cream cheese and mayonnaise until smooth in a medium bowl.

To the same bowl add roasted corn, chopped crab meat, chopped red pepper, sliced onions and shredded cheese.

Stir to combine and season with a pinch of freshly ground pepper.

Return to the same shallow dish in which you roasted corn and bake for 20 minutes at 400F/200C until hot and bubbly.

Serve with crackers or crusty bread.
*This recipe was adapted from Better Homes and Gardens.