Only four days in Paris? With so much to see, you'll benefit from a good plan. Here's what to see and tips on how to make the most of any visit.
Love travelling? Take a look at Vienna and Vienna Christmas Markets.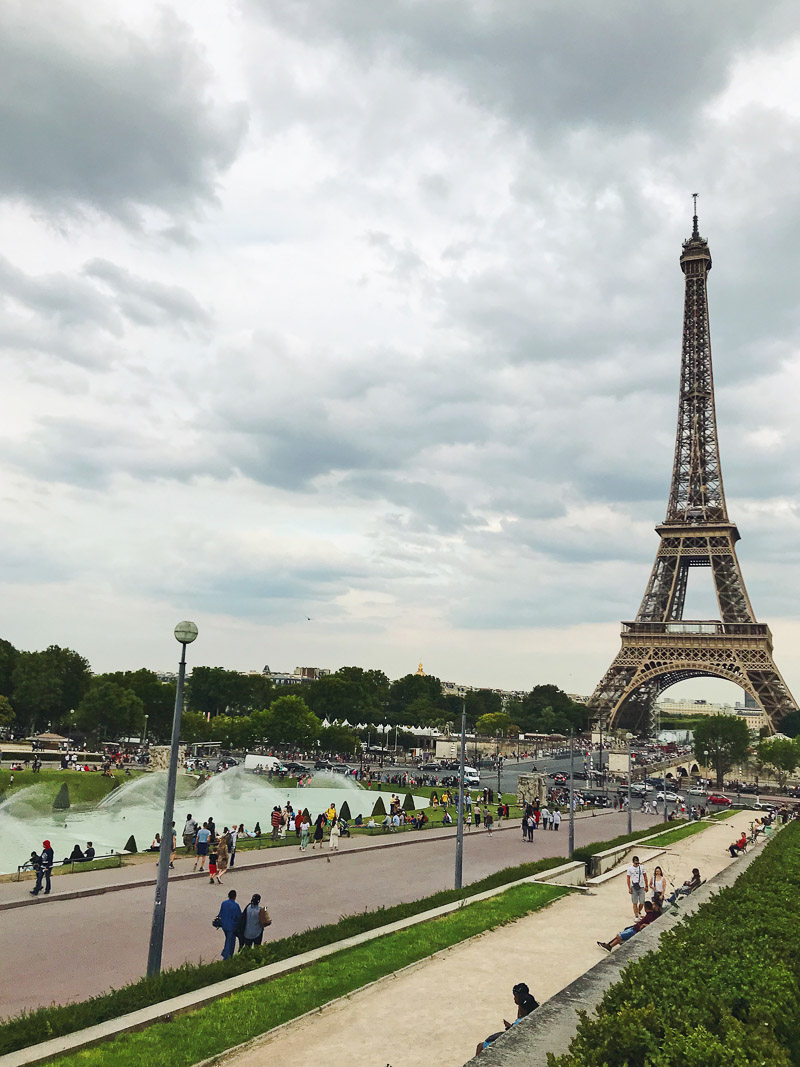 Paris is fantastic.
It really is. Its reputation is well earned, and it surely deserves to be placed high on any list of what to see in Europe.
But it is also big, expensive, and stuffed to the gills with tourists. It can all get a bit overwhelming if you aren't prepared. With so much to see and do, a little preparation will go a long way to make sure you get as much out of your four days in Paris as you possibly can.
Fortunately, even with just four days in Paris, you can see a selection of the main sites while still stepping off the beaten path. You'll just need to plan ahead.
So here is hard earned advice on how to make the most of any trip, especially if you can only spend four days in Paris.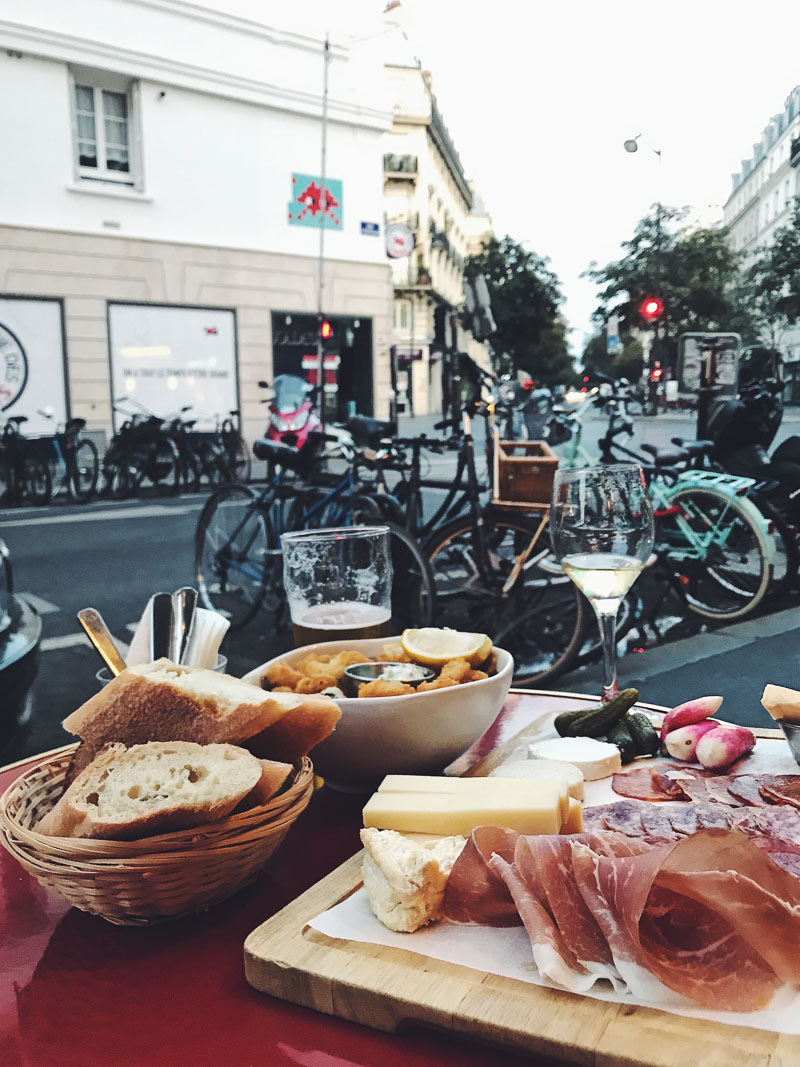 Set your priorities when you only have 4 days in Paris
There is truly no shortage of sites worth your time and attention. You will need to stay much longer than four days to see all of them, and trying to see everything in a few days will turn a holiday into a lot of work.
You may disagree, of course, but I am convinced that it is best to see a city well than to see it all. That means missing out on a seeing a few sites to make sure you see the best ones well. Once feet and minds get tired, it's tough to really appreciate what is being seen.
You may, of course, want to pack more in and are absolutely welcome to do so. A few other ideas you may want to add into your schedule will be listed at the end.
To see the main sites, like the Eiffel Tower, Arc de Triomphe, and the Louvre, be prepared to come early to beat the crowds and get the best photos. At no point will the sites be completely empty, but a bit of forward planning can mean that you miss the truly busy times.

Day one
Schedule a visit to the Arc de Triomphe first thing after breakfast and, if you absolutely must, stroll down the Champs-Élysées. Best to avoid unnecessary stops there – we're still paying off an orange juice unwisely purchased a few years back.
A better direction is towards Jardins du Trocadéro (20-30 mins), from where absolutely every tourist must take a photo of the Eiffel Tower. Keep walking to the Champs de Mars for a less stereotypical but no less stunning view.
Always book ahead if you want to go up the Eiffel Tower. There are different options depending on how high you want to go, and how many stairs you choose to face.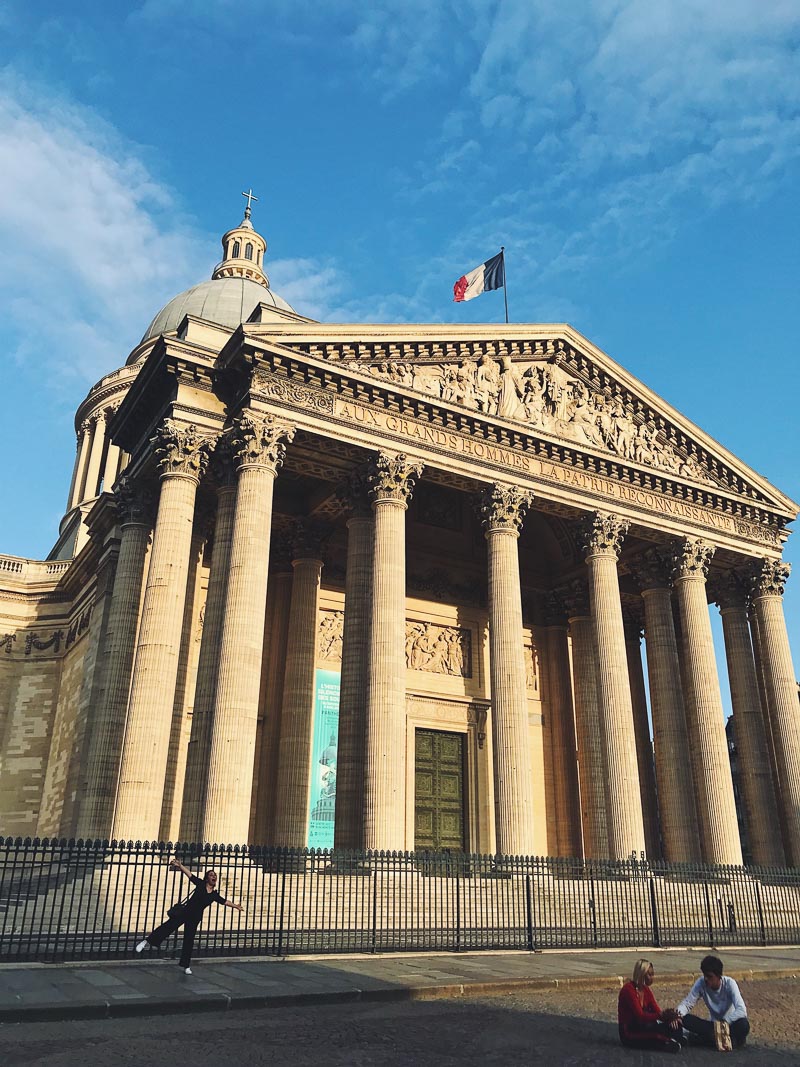 Lots of places to eat as well, when you are ready for lunch, but take your time to find something that is putting some effort into serving genuinely French food.
Finish the day with Musée d'Orsay, one of the truly great galleries and not to be missed. Do note that it is closed on Mondays by six every day except Thursday, so plan your pace accordingly.
Plenty going on if you care to mill about the area, especially if you move in the direction of Les Invalides, or along the Seine, till you are ready to eat. The Latin Quarter is known for its restaurants, so no need to go far. If late-night jazz is appealing, rumour has it that the area has a few good options.

Day two
Block the whole day out for a trip to the Palace of Versailles, the legendary palace of French kings and an impressive bit of real estate. While well worth a visit, you won't be the only person making the trip. The lines to get in are imposing, and exposed to the elements.
A timed entry is strongly advised, and while this theoretically locks you into a specific time, we were allowed in early without any issues. It is well worth the timed entry booking to avoid the lines, and more than a little satisfying to see looks of envy as we walked straight in through the front door.
Unfortunately the crowds continue inside, so be ready to battle your way through the palace.
However long you choose to spend in the palace itself, save time and energy to walk through the fantastic gardens. There is plenty to enjoy, so take your time to soak it all in.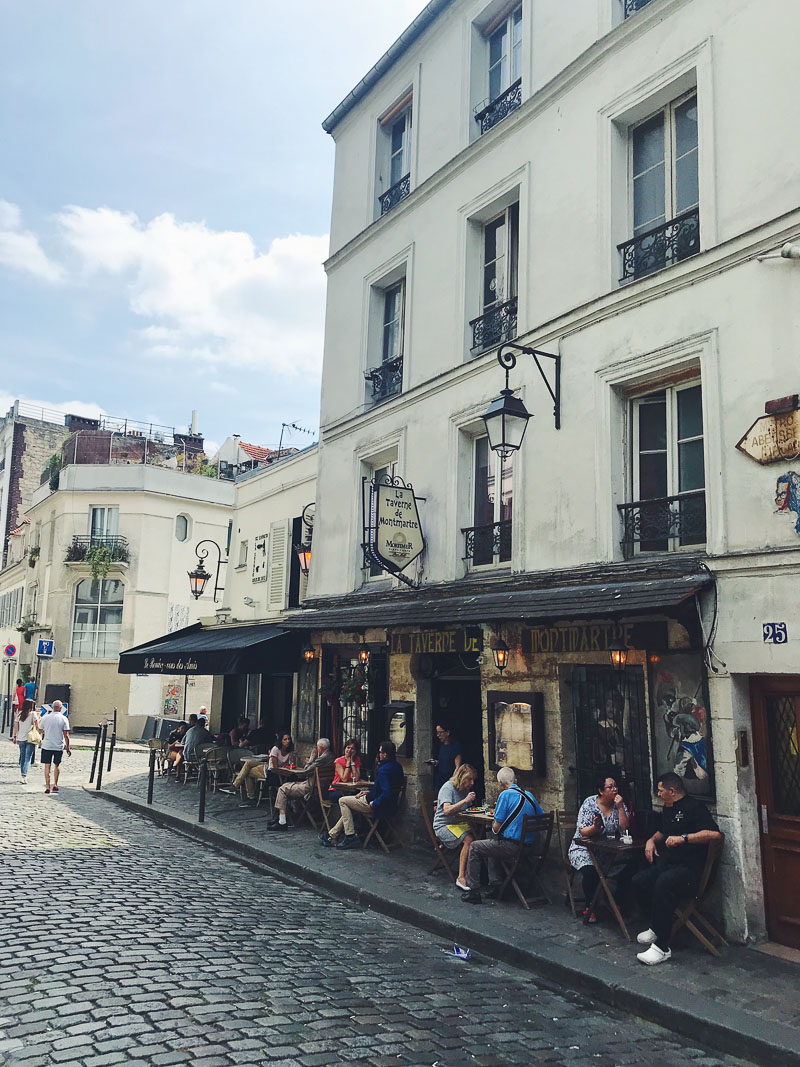 Walk all the way through for lunch near the Grand Canal. While not featuring the best of French cuisine, it is at least moderately priced and extremely well located.
Once energy has returned, keep strolling (or rent a golf cart!) to visit the lesser seen but very elegant Grand Trianon, Petit Trianon and the Queens hamlet. All of this is included in the timed entry ticket. As far fewer visitors make it this far, this particular part of the visit may be the bit you enjoy the most. Certainly was for us!
Versailles will soak up most of the energy you have available, so I wouldn't recommend anything ambitious for the evening. This could be a good evening to visit one of the neighbourhoods where tourists are rarer, such as buzzy Bastille, for dinner and a stroll.

Day three
Start early with a trip to the Louvre. It's rather large so worth thinking ahead about what you want to see to make the most of your time. Getting in early will help you miss the worst of the crowds. Don't miss the Jardin de Tuileries or Place de la Concorde.
The latter mostly because of the convenient metro station and historical significance as the location of the famous guillotine that did such grisly work during the French Revolution.
Pick up lunch and a bottle of wine from anywhere that catches your eye and picnic in the fantastic Jardin de Luxembourg. Yes, you can drink wine in public in Paris!
The park is not only beautiful but relaxed and family friendly, so take your time and wander about the place before you leave.
It's time to get a feel for Paris, walking along the Seine and the Latin Quarter. Stop off at the Pantheon to see the resting places of French notables and views of Paris from the dome. The Jardin des Plantes isn't far off if you care for a bit more greenery.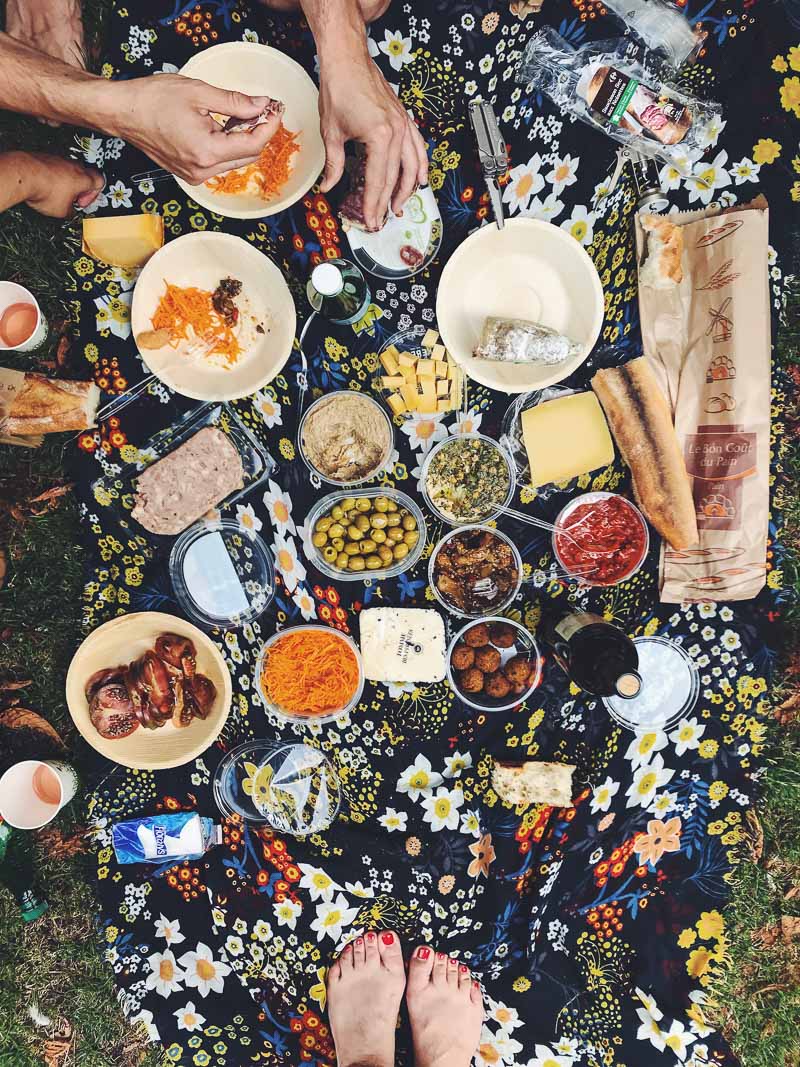 You will surely have worked up a thirst by now, so head over the Place de la Contrescarpe to soak in the buzz at one of the many bars and restaurants. Just a short walk away is our personal favourite, Café de la Nouvelle Mairie, the perfect spot for a late dinner.
The food is classic French without the fussy, and made with quality ingredients that let each dish shine. It's a place to linger and chat, as so many locals do, so no need to rush off from here.
Day four
Again starting in the morning to miss the worst of the crowds, find your way to Montmartre to see all the fun. Make sure to see the famous Moulin Rouge and the views from Sacré-Cœur Basilica.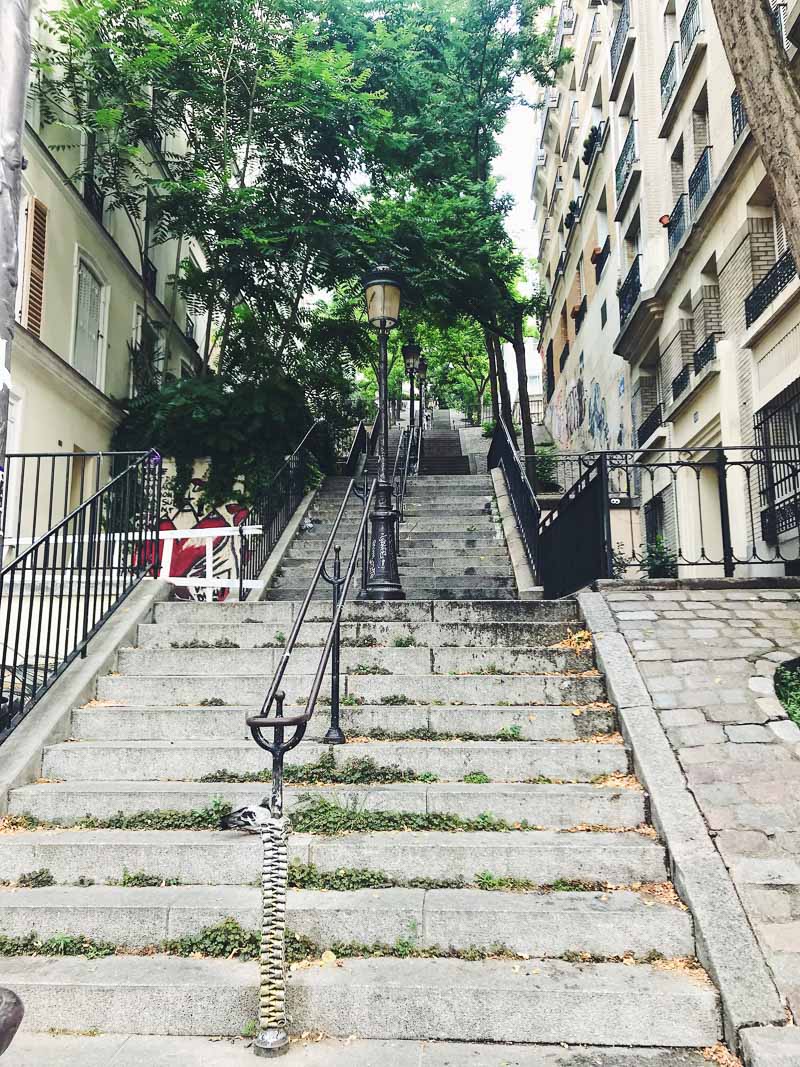 Once you've seen enough, stroll to Galeries Lafayette for some high-end shopping or window shopping.
There is still plenty of time for another museum if you feel the need. But this is also a good time to say goodbye to Paris by soaking in an evening on the Seine, where so many Parisians stroll and relax with friends.
It's incredibly charming, and takes you to that very special bit of Parisian life that isn't built around the tourist industry. Make sure you pay respects to Notre-Dame. You can't see a lot at the moment while reconstruction is ongoing, but it is just too special to miss.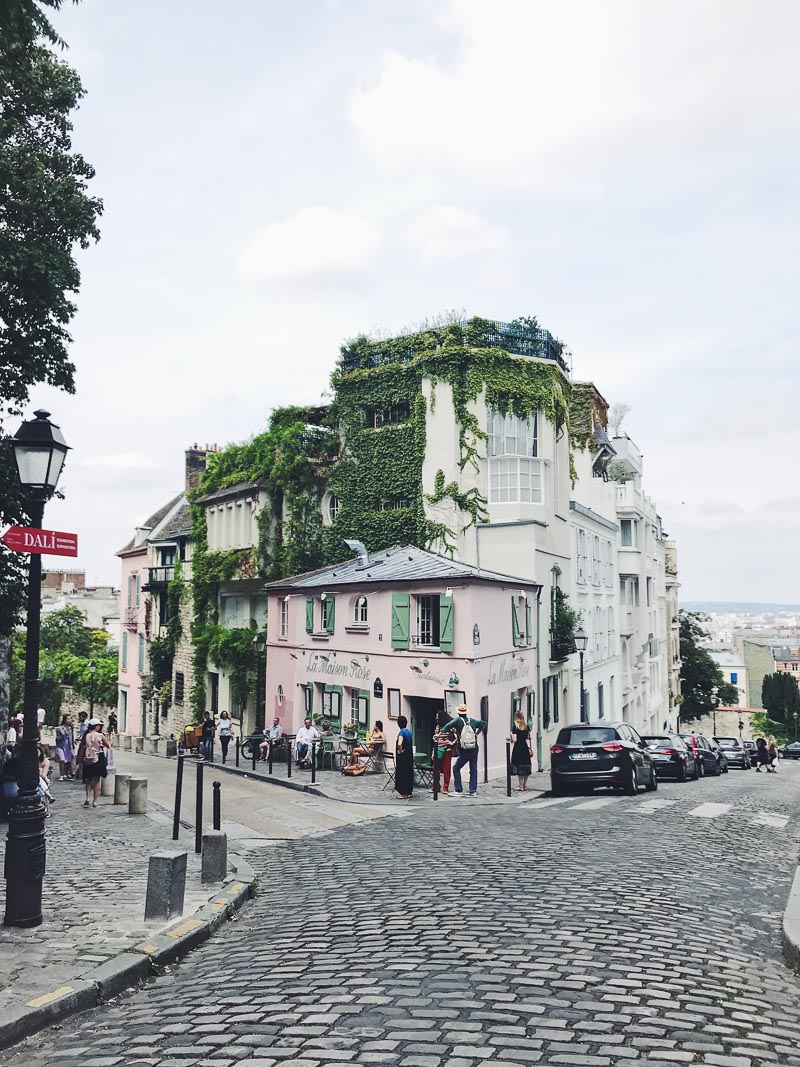 Paris, of course, has far more to offer than this, and if you have the energy to pack more in then there is plenty to occupy yourself. The catacombs may justify a place on your list.
Or, if the crowds at the more famous museums are unappealing, the remarkable and bite-sized Musée de l'Orangerie made a deep impression on my last visit, particularly the two rooms devoted to Water Lilies by Monet.
The truth is that there is more to see than one can do in four days in Paris, but any amount of time will be worthwhile. See the main sites, of course, but don't forget to take time to see the city through the eyes of locals.
That may mean stepping off the more well-beaten tourist paths. Paris, after all, has a way of getting under your skin if you let it!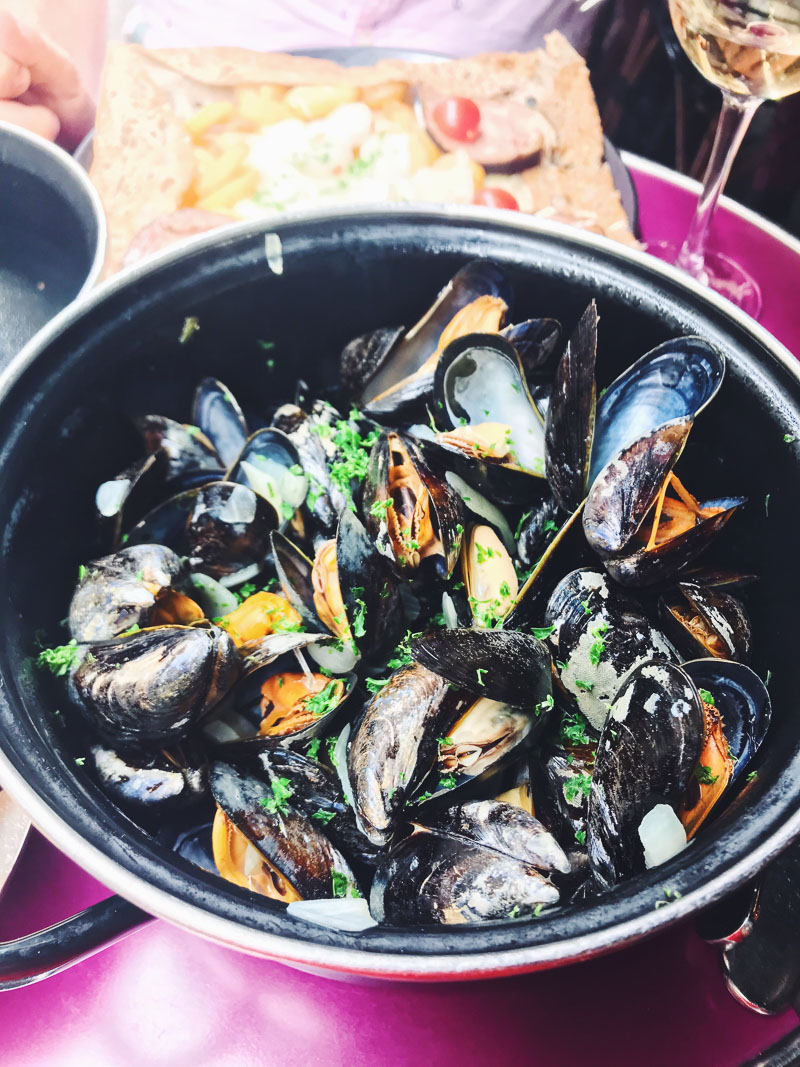 Paris Travel Tips
Whether you have 4 days in Paris or 40, these travel tips will set you up for success
Get up early. The main sites get pretty crowded as the day moves along, including long lines to get inside popular sites like the Louvre and Versailles. You can avoid this by setting an early alarm to beat the rush. If you have only four days in Paris, you won't want to spend them in lines!
Walk a lot. The centre of the city, and many of the main sites, are very walkable. Even better, walking will give you the chance to see all those things in between. A great way to stumble upon a great café or an unexpected view.
Metro is a very useful. When walking isn't an option don't forget that. Trains are fairly frequent and the network will get you most places worth going. We buy a carnet of ten tickets (which also work for buses and RER) for €14.50 on arrival and use this throughout the trip. Other ticket options are available, especially if you plan to do a lot of travel around the city. The app we use to help us get around is CityMapper
Don't spend a fortune on your hotel. Since Paris is so walkable and has very useful public transport. You don't need to pay for expensive accommodation right in the centre to enjoy the city. On our first trip to Paris we were able to find a very cheap hotel by staying well out into the suburbs. And while this isn't ideal, it does mean that it's possible to see Paris on a tight budget. And even though we were well out of the way, it was still an easy RER ride back to the centre
Plan your meals – and stay away from tourist highlights. The best food – and best value food – is more often than not off the beaten track. The cost of a meal out is pretty comparable to other major European cities. The closer you are to a major site the higher the price is and, all too often, the lower the quality. We found neighbourhoods slightly off beaten track the best stops of our trips to Paris, but it does take a bit more planning to make this work
Watch your meal times. A lot of restaurants close down for the afternoon, so plan your stops accordingly. Parisians also eat fairly late, so be prepared for a slightly later meal if you want to experience a place with buzz
Don't be a fashion victim. If you are wondering what to wear, don't let yourself get intimidated by Paris' reputation as a fashion capital. While they certainly dress well, Parisians actually trend towards casual instead of high fashion. While there's no place for dressing shabby, don't let your wardrobe bring you too much stress.
Traveling with kids? Here are our hard earned tips on making that a great experience for the whole family!