What to see and do in beautiful Vienna!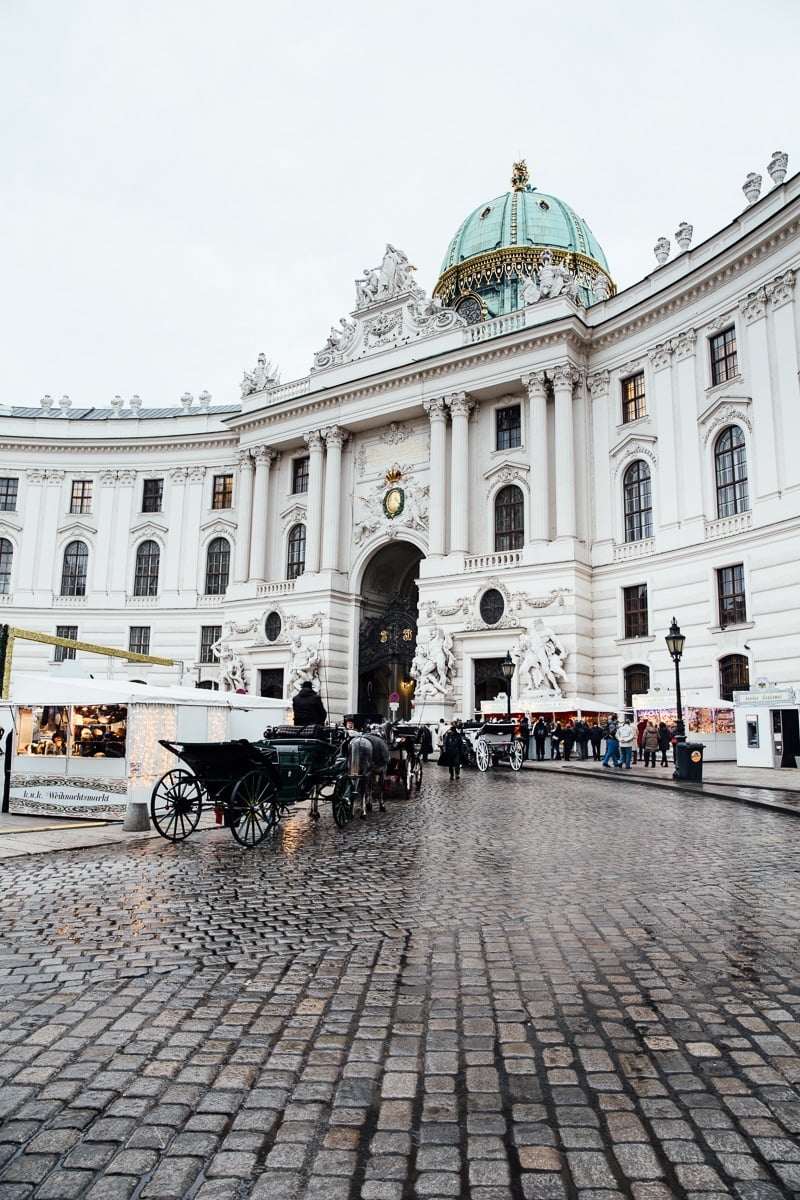 (We've been invited to visit by the Vienna tourism board, all opinions remain our own.)
Vienna has been a city on our must-visit list for as long as we've lived in London, with the cities history at the centre of European politics and legendary elegance no small part of the attraction. Yet, even though we had a pretty good idea of what to expect, the city still managed to surpass our expectations, with a dazzling array of gorgeous palaces, vibrant culture and friendly welcome all standing out.
There is no bad time to visit the city, but we found planning a visit to also see the stunning Christmas markets a brilliant decision. Take a look at Visit to Vienna Christmas Markets for more.
No matter when you decide to make the trip, you'll need to think ahead to make sure you make it to the many worthy sites. Here's what we saw and our suggestions for your stay.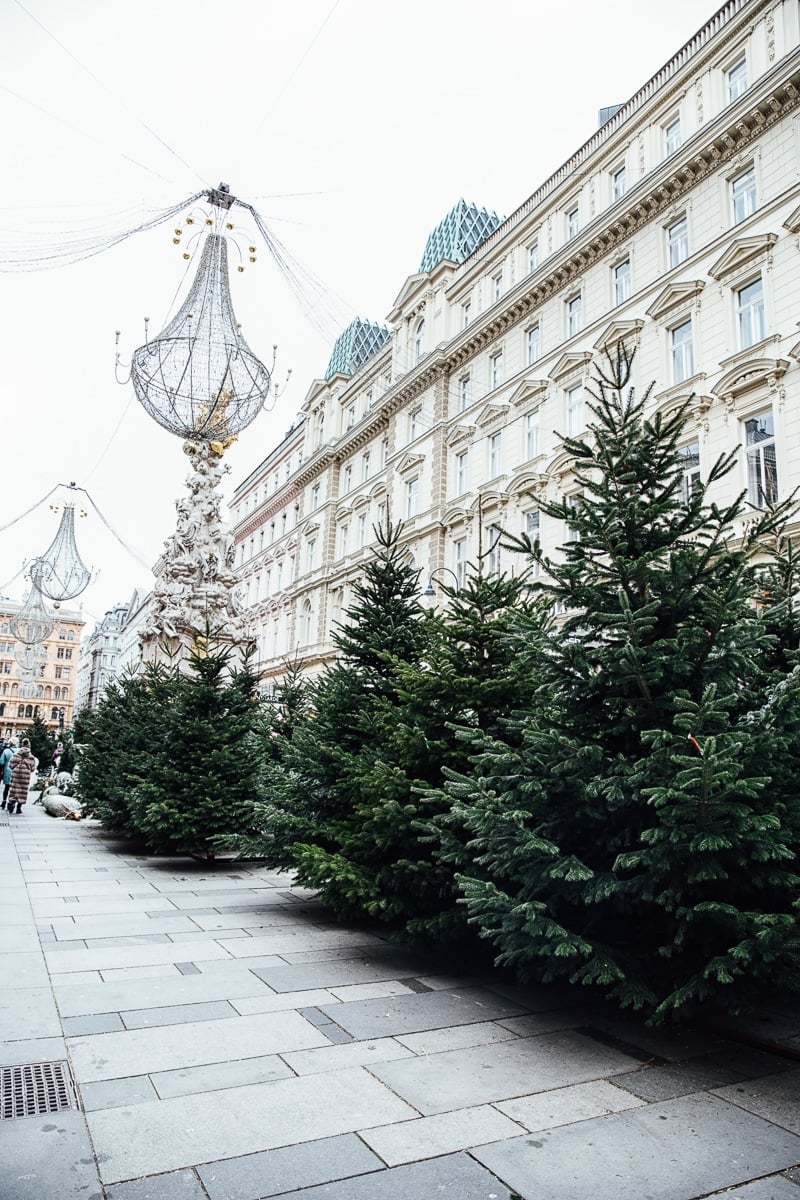 Museums, galleries and other sites
Vienna has no shortage of world class sites including palaces and art galleries, so plenty to keep you entertained when it's time to head indoors. In fact, we regretted not giving more time for each. While there many more sites worth seeing, here are our suggestions for those that should reach the top of your list.
Hofburg, Vienna's Imperial Palace, is one of the largest palace complexes in the world, having served as the residence and seat of government for Hapsburg rulers until the end of their reign. Today it is home to a number of museums and Austrian government offices. Before starting out, grab hold of a free audio guide, which tells an excellent story of the palace and its history.
We began in the Silver Collection, named as such for obvious reasons, although there is certainly no shortage of porcelain as well. It's all more interesting that you might expect from a collection of dishes. Taken together, the effect is profound as an exploration of the evolution of taste and often magnificent wealth of the Hapsburg royal family. Fantastically sumptuous centrepieces provide a fittingly memorable exclamation mark on the visit.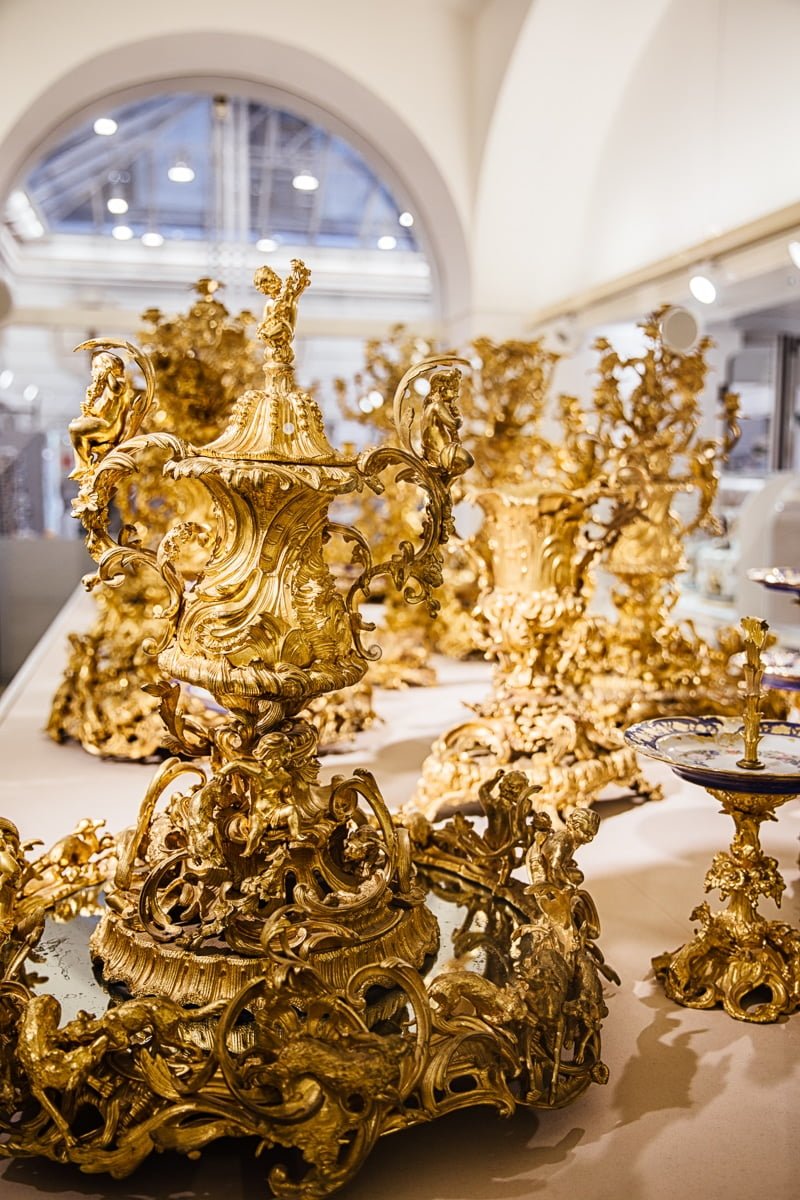 The Sisi Museum tells the tragic story of Empress Elizabeth with classic Old-World melancholy. Married too young and stifled by the demands of her role, Elizabeth (or Sisi) slipped into stifling depression till her shock assassination by an Italian anarchist. Nothing happy about the story, but beautifully told with sensitivity and elegance.
Completing the Hofburg is the State Apartments, providing another insight to the life and wealth of the Hapsburgs. The opulence serves as a reminder of the role Vienna held as the centre of European power for so many centuries.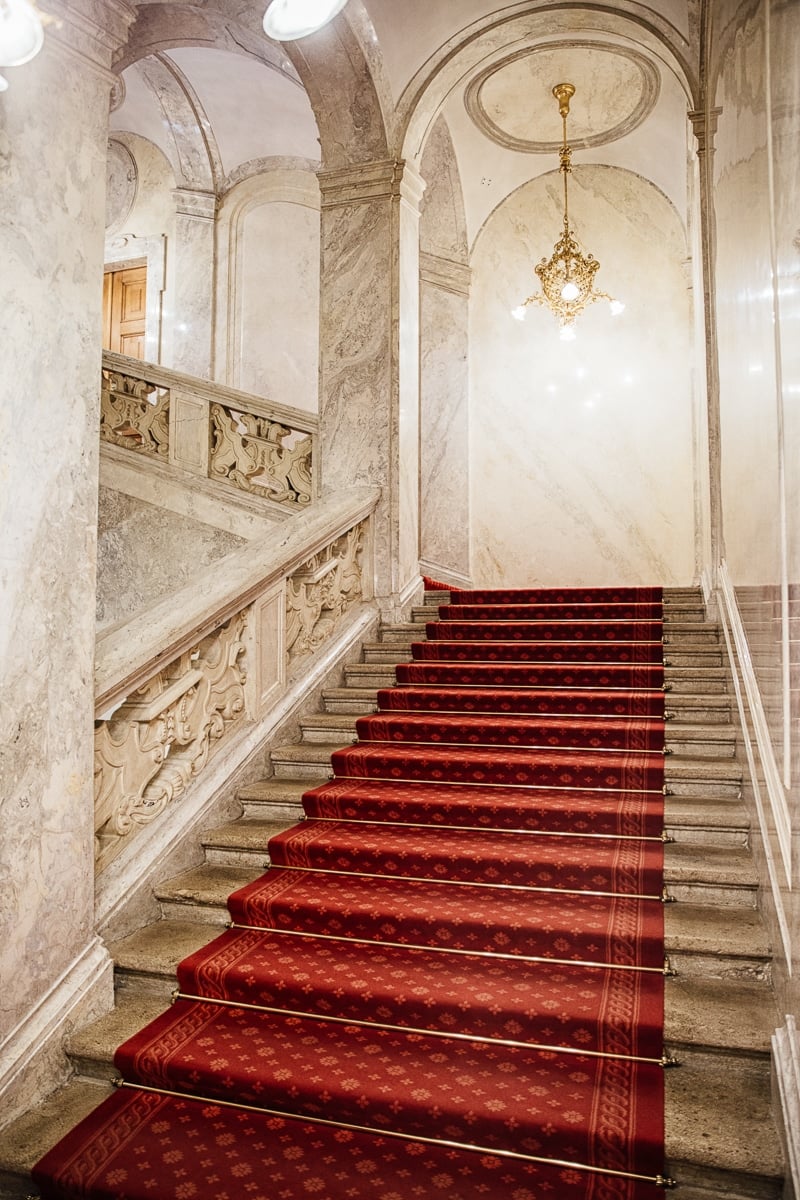 Rated even higher on our list is Schonbrunn Palace, located outside of the centre but still easy to access on the underground. One of Europe's most impressive Baroque buildings, it includes a stunning park that is surely worth a stroll, especially when visiting in the spring or summer. A day could easily be spent here if the weather cooperates.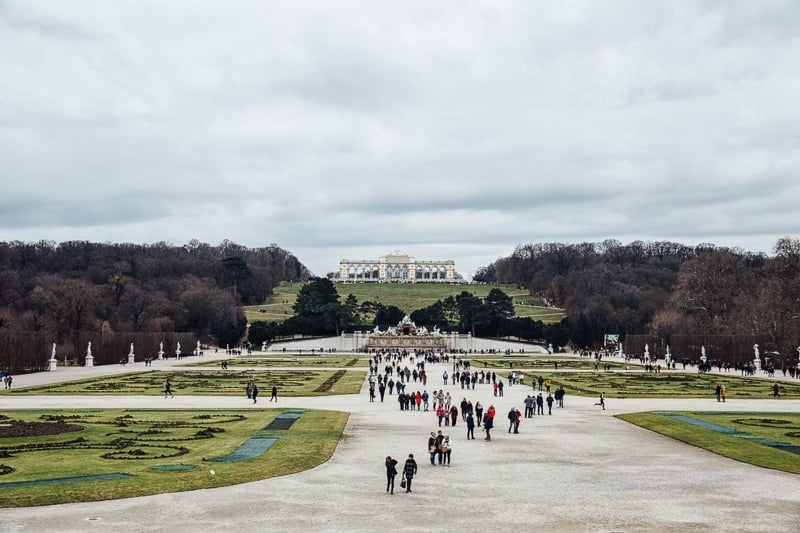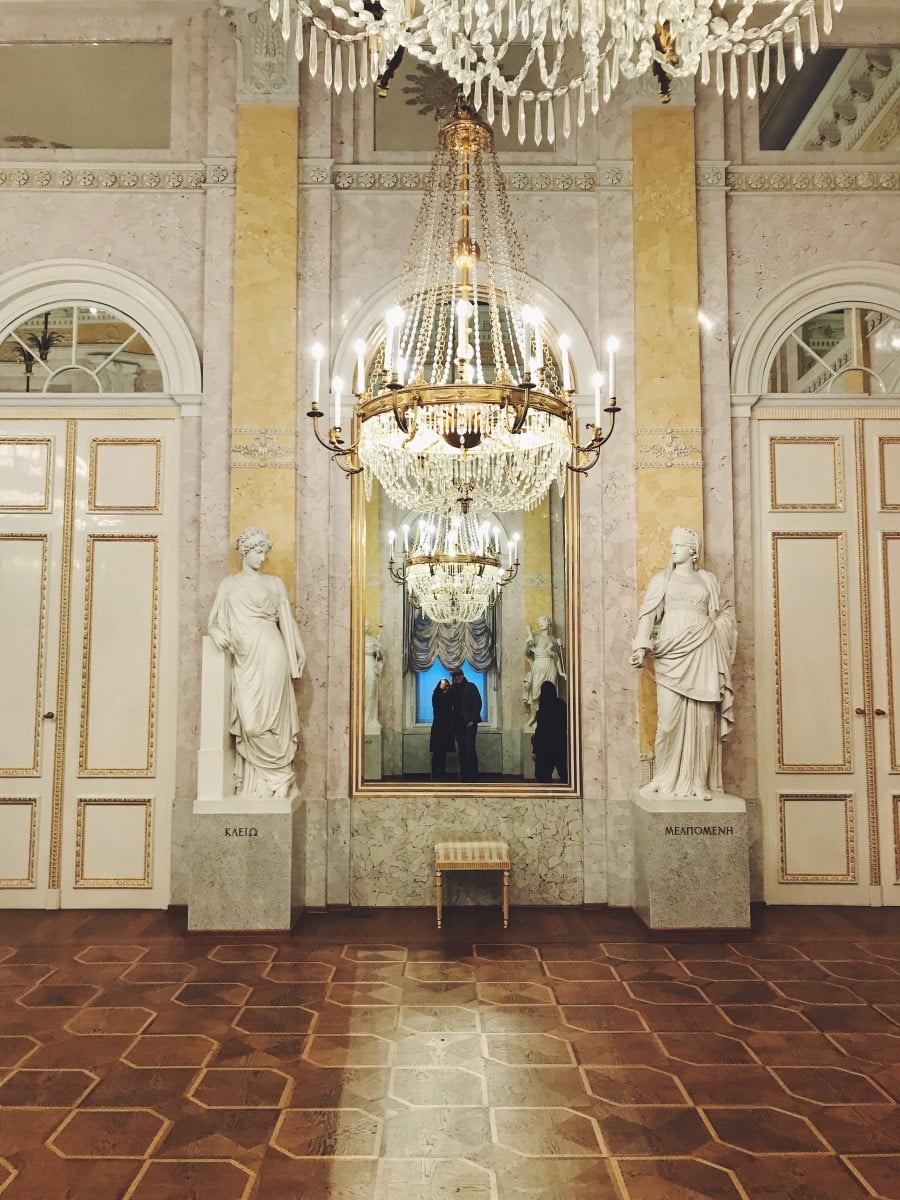 Like Hofburg, the apartments are lush, with all the elegance you expect to find. Yet many rooms have a restrained decadence, a reflection of the personalities who inhabited them. The rooms contain an impressive amount of original furniture, keeping the palace from feeling like a sterile museum and lending the impression that it is a living home, albeit with a bit more space and slightly better furnishings that the one we left behind in London.
The free audio guide deserves special mention. As it avoids getting sucked into politics and instead focuses on personalities, it remains interesting throughout. Ensure your ticket gives you the Grand Tour as all of the memorable rooms are included.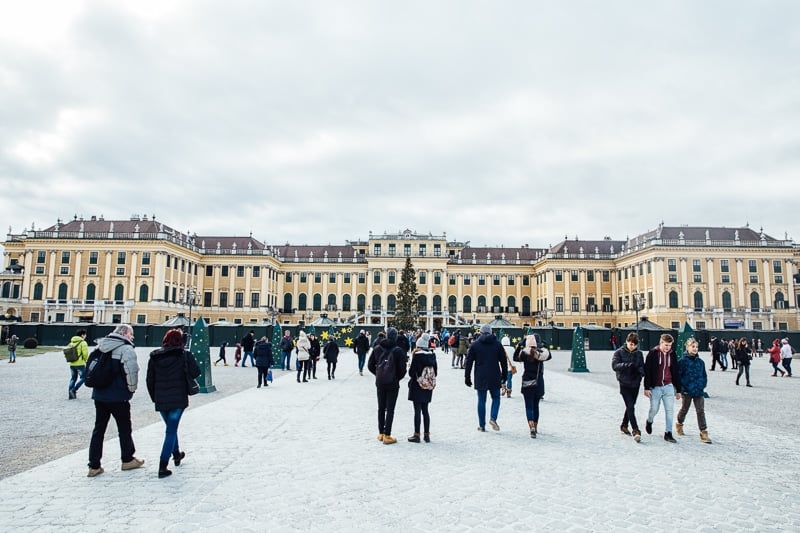 While Belvedere was on our 'must see' list going into the trip, circumstances prevented us from going inside. We did see enough, though to know it is worth a visit, and that you are better off arriving by tram than underground, saving a long walk to the enterance.
In the fabulous Museum Quarter is a true gem for art lovers, the Leopold Museum. It specialises in art by Austria's own Egon Schiele and Gustav Klimt, of whom only the latter was familiar to me. The museum is uncrowded and spacious, with a well-designed interior providing plenty of opportunities to enjoy the art without getting jostled. Works by Schiele in particular are a spectacular find. Although previously unknown to me, I could see how the style he invented has influenced others. Although he died a century ago, his genius is such that, if he were painting today, he would still be ahead of his time.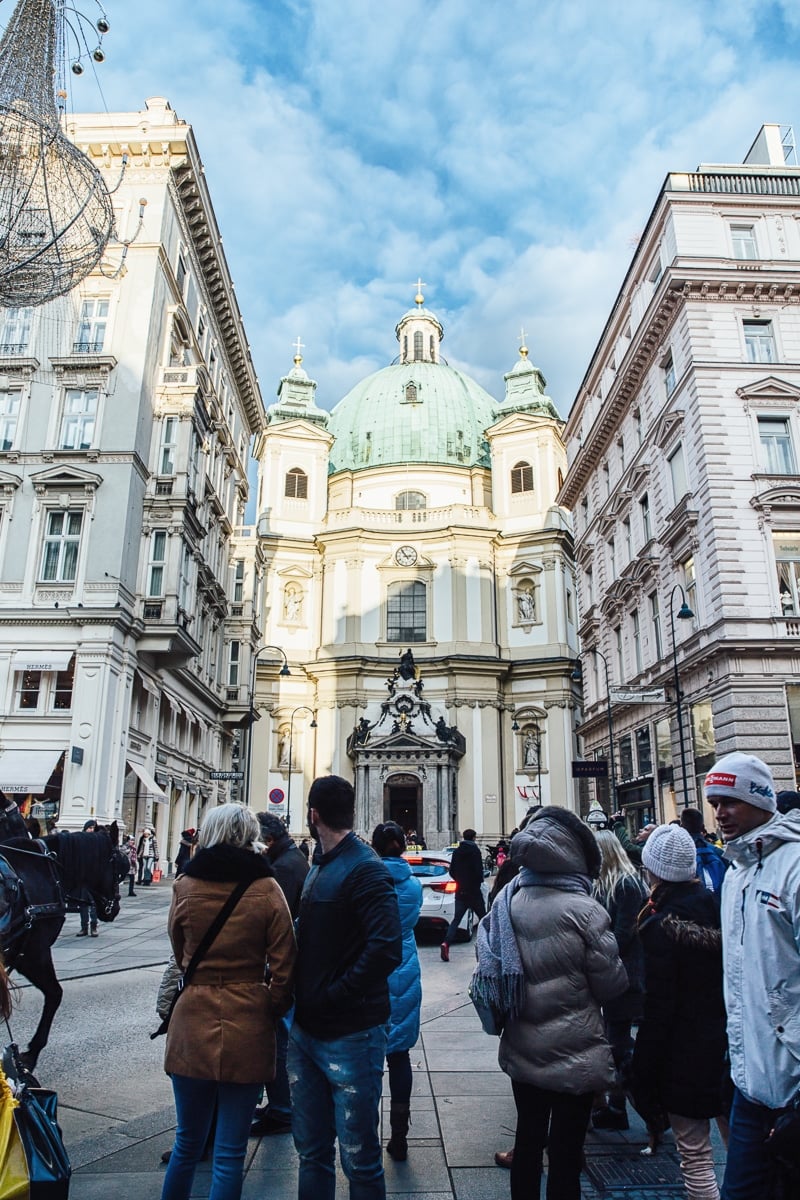 Not to be outdone when it comes to art is Albertina, Vienna's most visited museum. It manages to span eras and genres without trying to jam too much in. Helpfully for those of us who didn't major in art history, all rooms and paintings come with interesting and concise commentary, usefully explaining the importance of the piece and placing it in context. For an added little extra, try the Artivive app, available for a few of the paintings.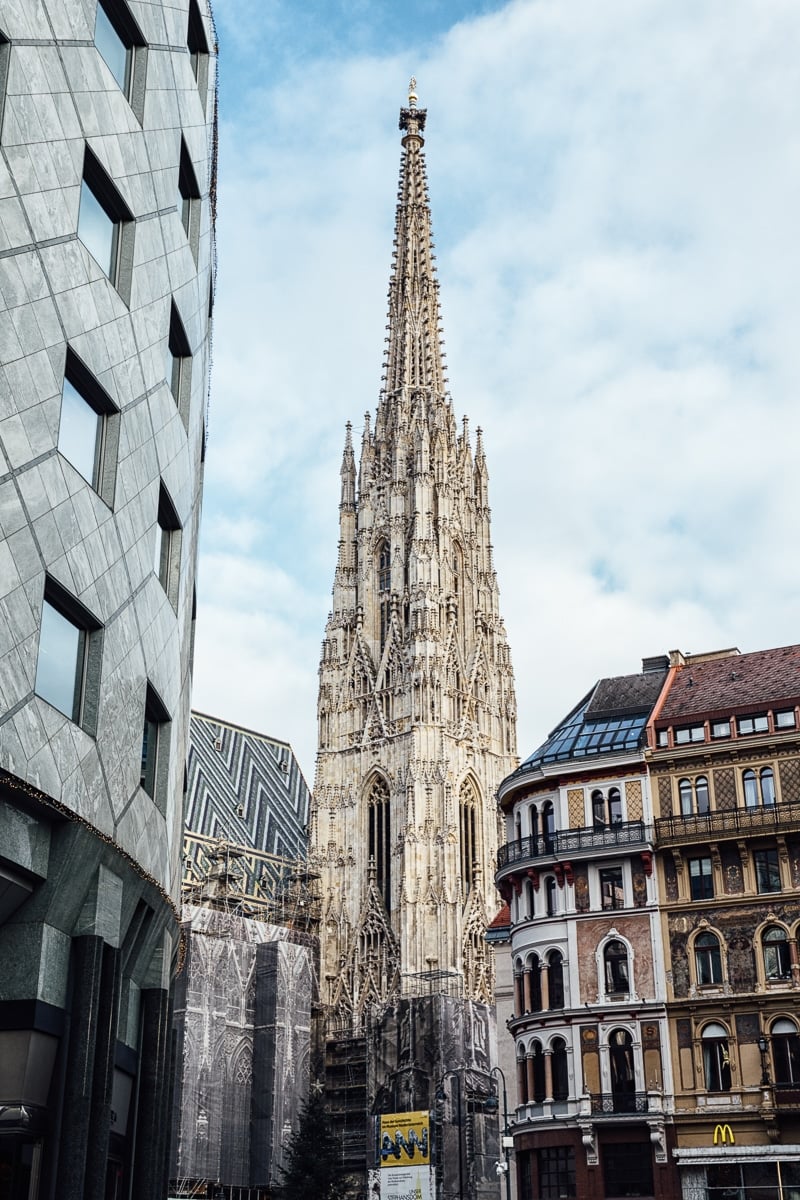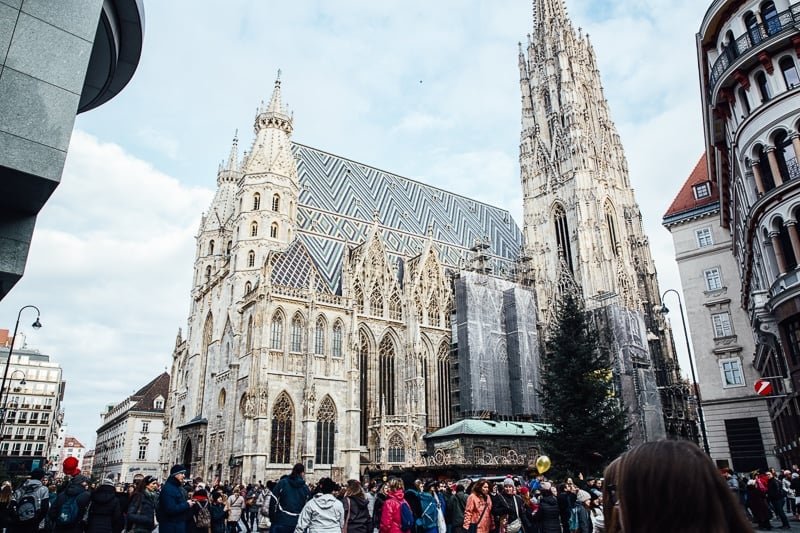 It is difficult to miss St Stephansdom Cathedral, if only because it is too tall to overlook and sits strategically in the centre of the old city. The exterior shows spectacular gothic construction, with a lovely diamond pattern roof. It is possible to enter the interior for free and walk part way towards the front. To see more and extra bits like the crypt a ticket must be purchased, with a whole range of options available. The outside was of more interest than the inside, though, so may not be where you want to spend your money.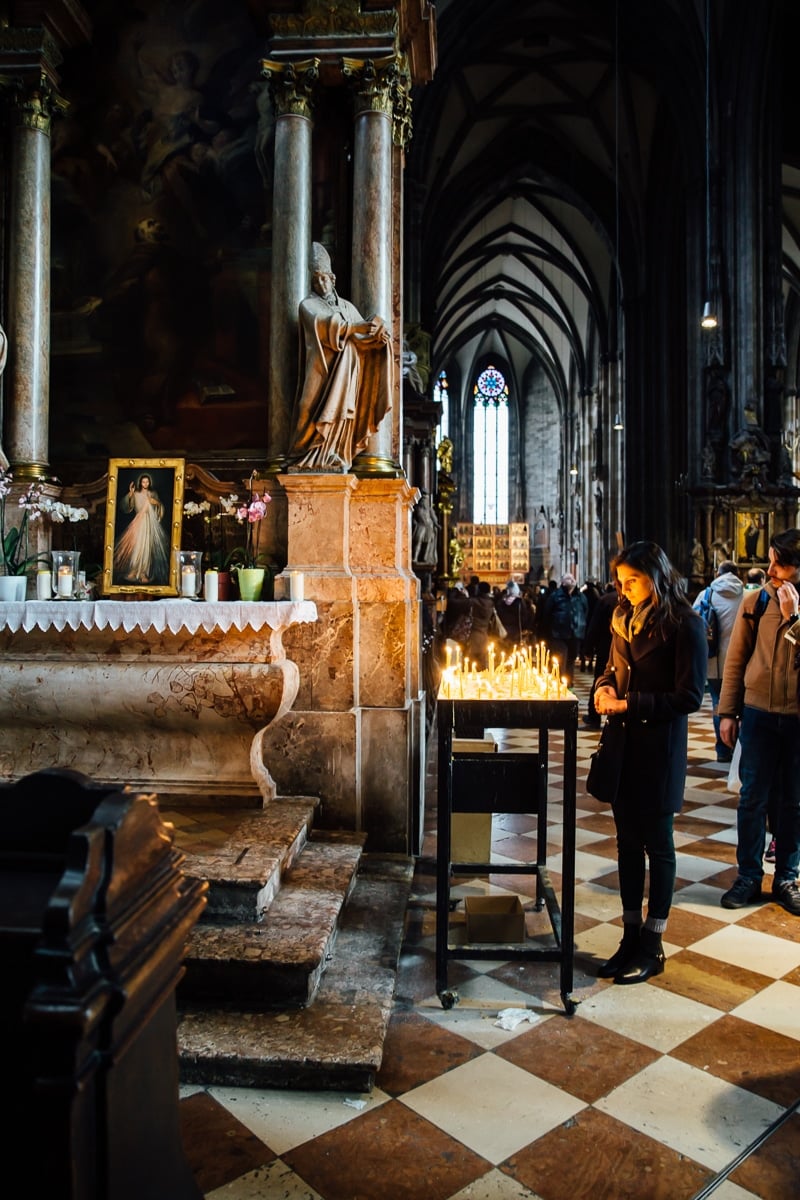 To make it all a bit easier, you may want to choose a Vienna Pass, which gets you into all of the sites listed here and many more, as well as cutting past many queues. We went with a Sisi Ticket, which gave entry to Hofburg and Schonbrunn.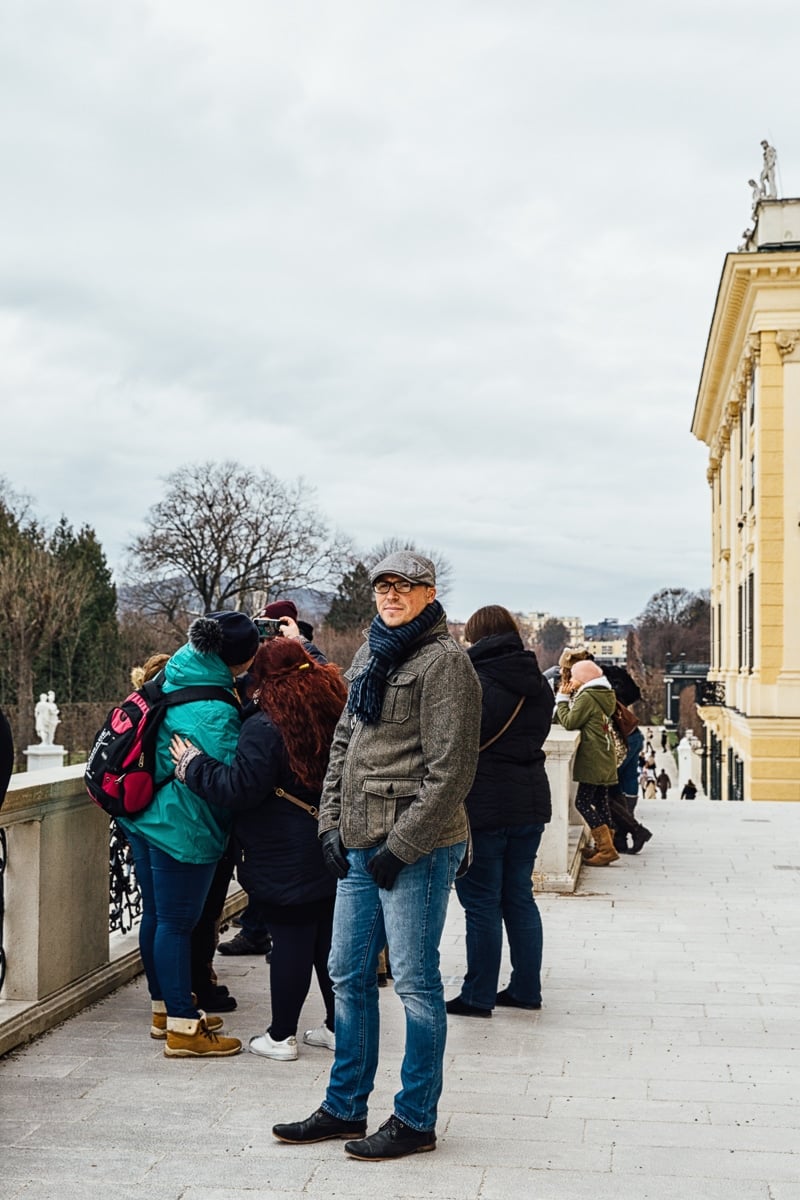 Eating and drinking
Vienna has earned a reputation for remarkable baking far beyond classics like Sacher torte. Cakes and strudel are always to be found and of superb quality. Austrian bakers are able to do more with cakes than those I'm more familiar with. They play with textures while maintaining a perfect flavour profile. Cakes, it turns out, can be improved beyond just making them sweeter. While it seems right and proper to try Sacher torte where it originates, the Sacher Hotel, the line to get in will act as a deterrent. No matter – easy to find great versions almost everywhere. We recommend the nearby Bristol Hotel.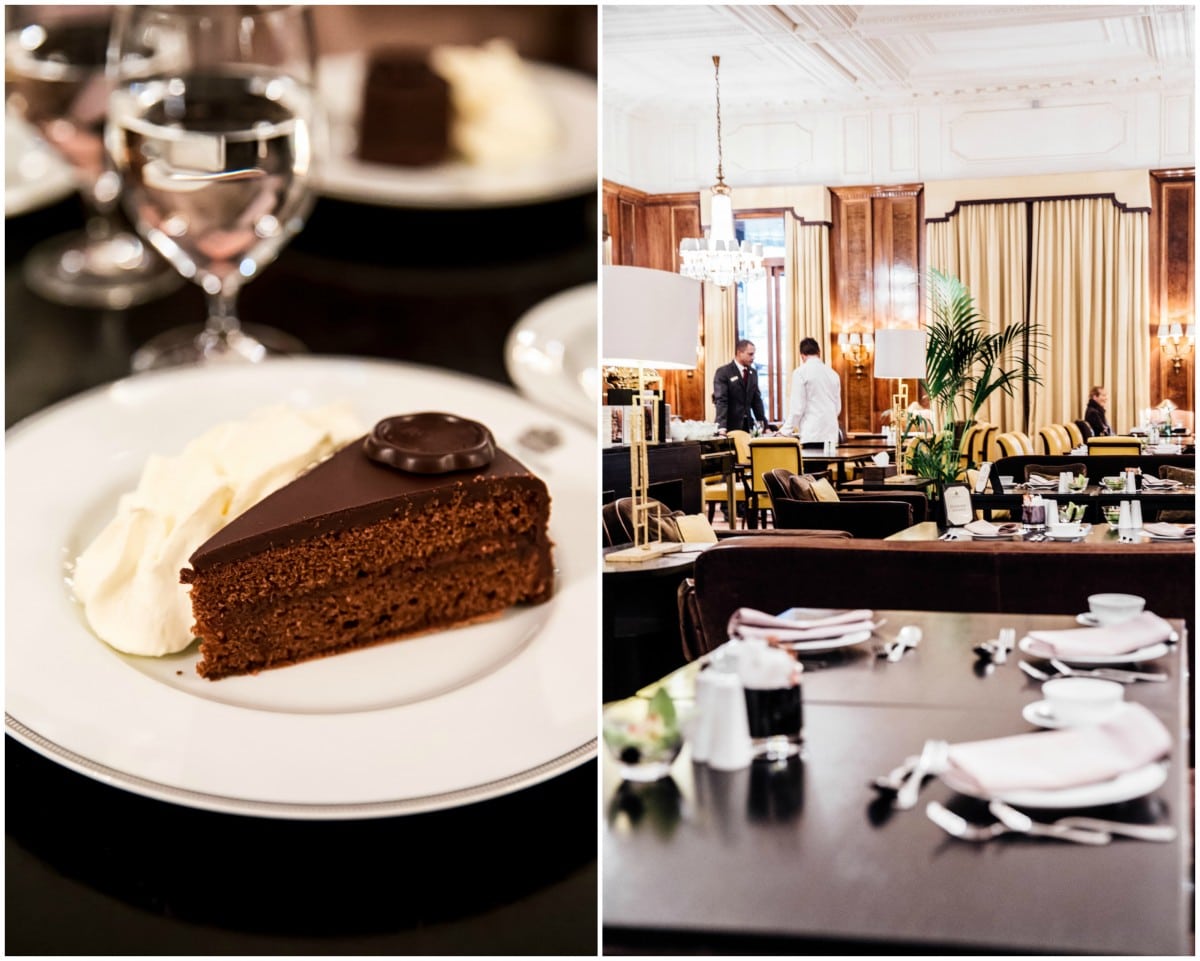 Food itself is made for comfort with all of the classics like sausages and schnitzel present and plentiful. While all of this is pretty great on its own, meals are enhanced by a vast range of mustards and brine vegetables – pickles, capers, etc – rather than just adding more cheese. For great street food we recommend the legendary sausage stand Bitzinger, and for traditional Austrian pub fare visit Lugeck, both located centrally.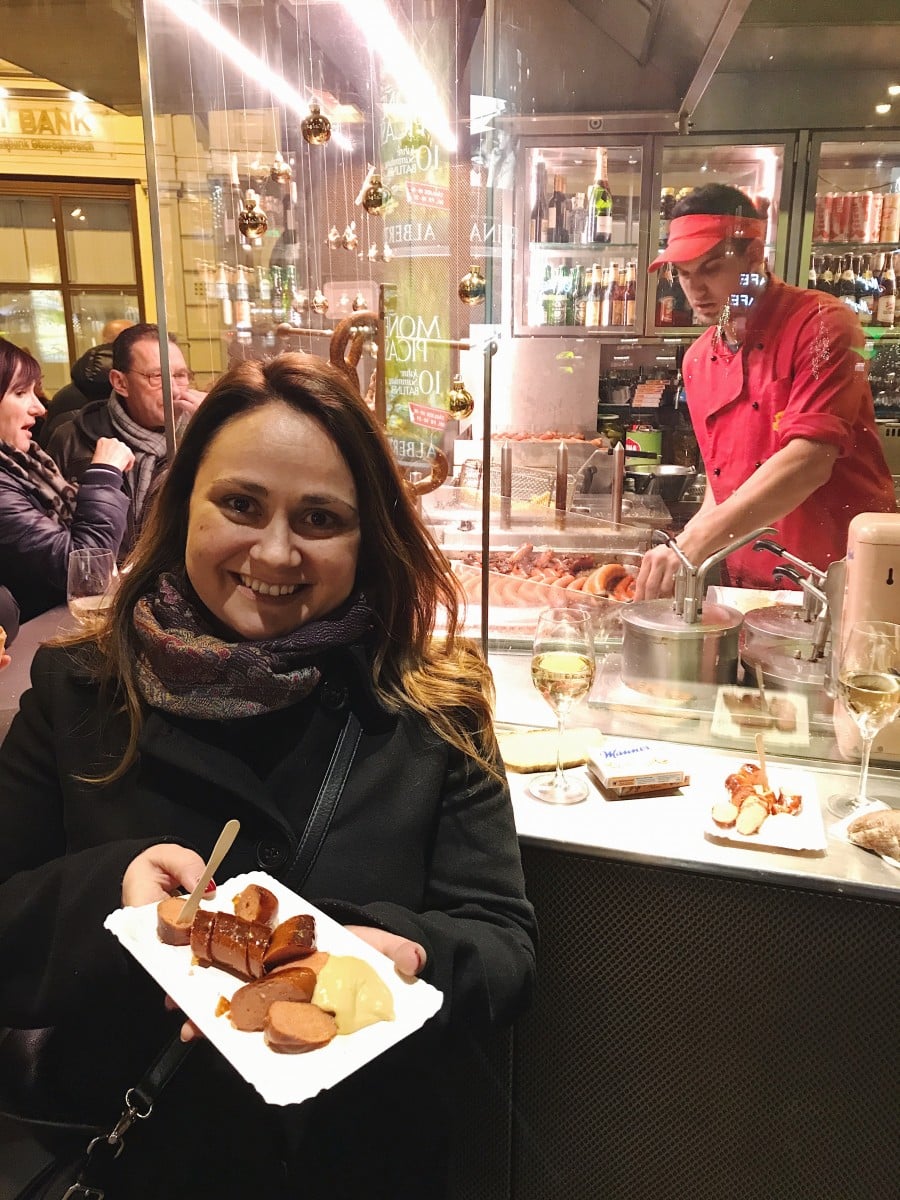 Vienna is rightly known as a home of great coffee, and everything that we drank was certainly exceptional. While large packets of sugar come with every cup, the coffee itself – or the milk it's made with – has a natural sweetness that makes sugar unnecessary. The price can be steep, though, so we were slightly less caffeinated than is perhaps ideal.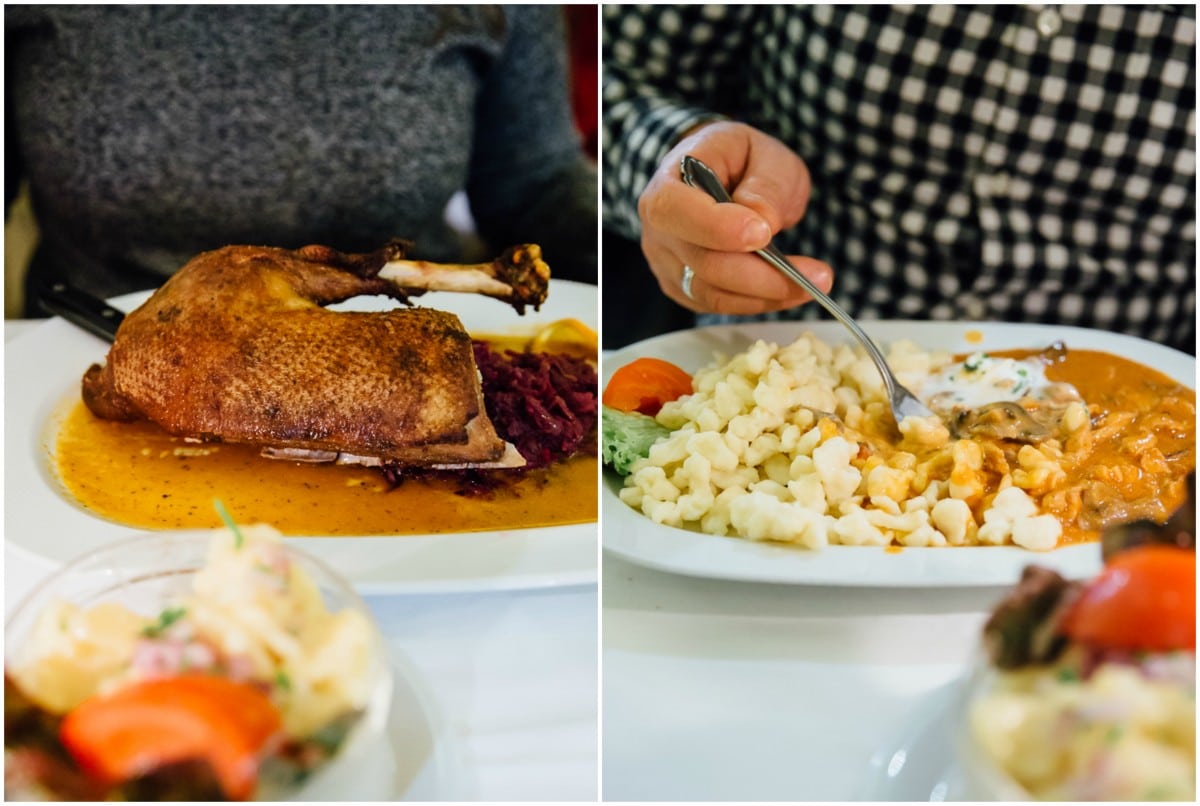 I'd struggle to explain why not a lot of Austrian wine is found on sale, although I guess that most of it is drunk locally before it can make it further afield. Vienna itself boasts more vineyards than any other city on earth, with the majority producing white wines. They are excellent, and cheap, which is a pretty solid combination.
Given the great wine available, it's a small shock that Austrians drink more beer. With lager on tap pretty much everywhere, and often priced lower than water, it's a great choice for anyone who wants to blend in with the locals. That it's a perfect match for Austrian food is surely the clincher.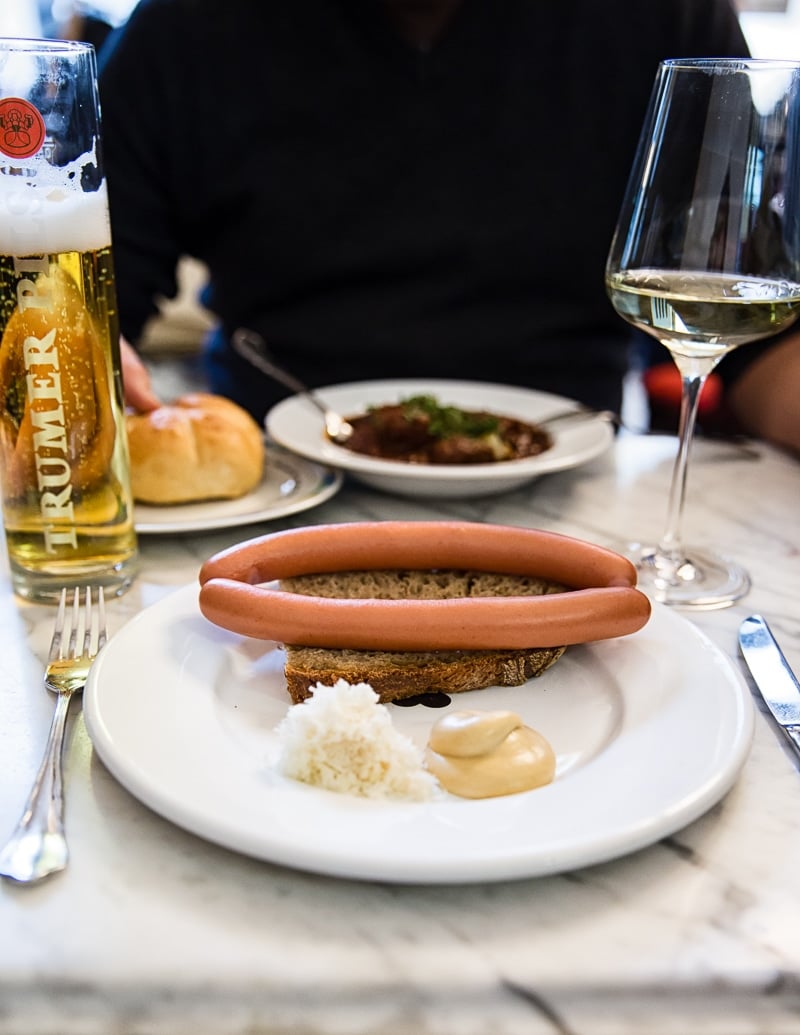 Getting around
Usually we plan every step from the airport to hotel, but didn't get a chance prior to this trip. Fortunately, Vienna makes it easy. While pre-booked taxis seemed like a good option (especially for groups of three or more) we found the City Airport Train (CAT) very convenient and great value. Tickets cost €12 (€21 return) per person and can be purchased from automated tickets booths or any number of stands in the baggage area or arrivals lounge. The trip takes just 16 minutes and brings you to Landstrasse station in the centre, with trains thirty minutes apart.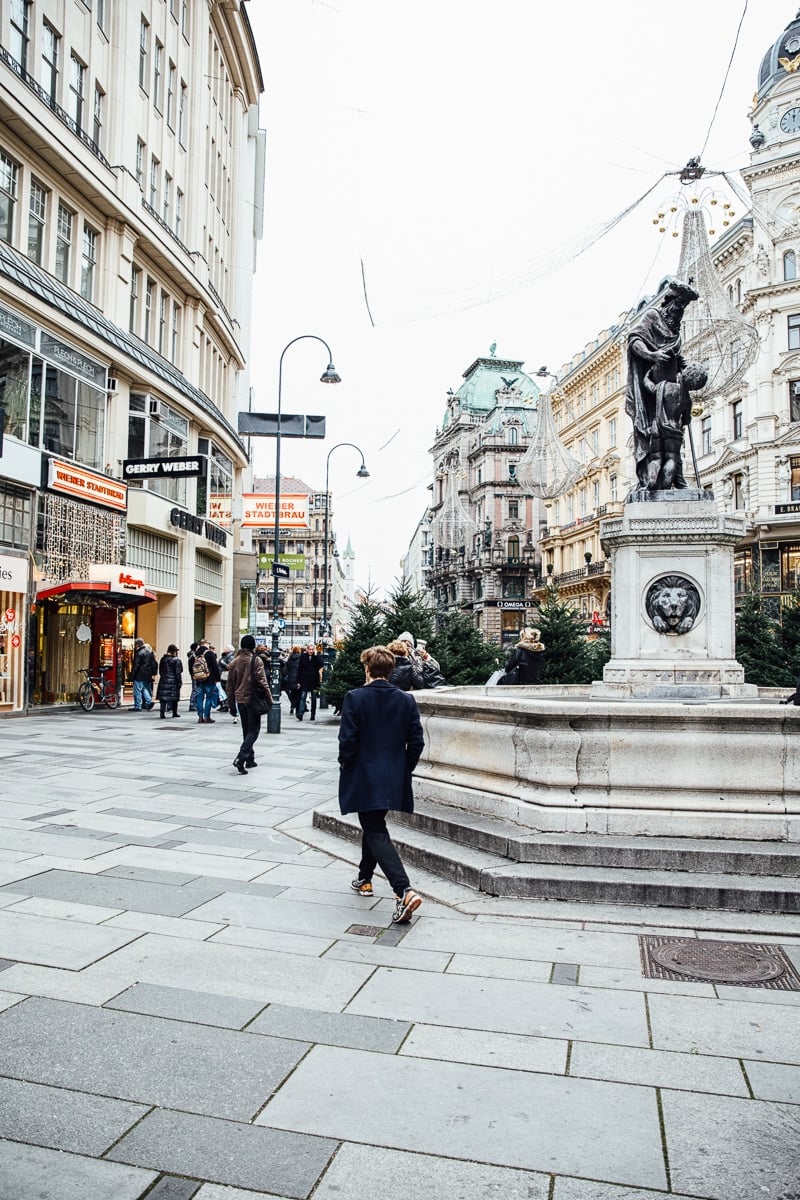 Barring one solitary tram journey, we got around exclusively on foot or on the underground. The centre is quite walkable and includes pedestrian zones. If your feet begin to fail you or you need to move a little further, the underground is pretty brilliant and very easy to use. Trains are frequent and uncrowded – at least by the standards of London – and will place you on the doorstep of almost every spot worth seeing, with Belvedere as the exception.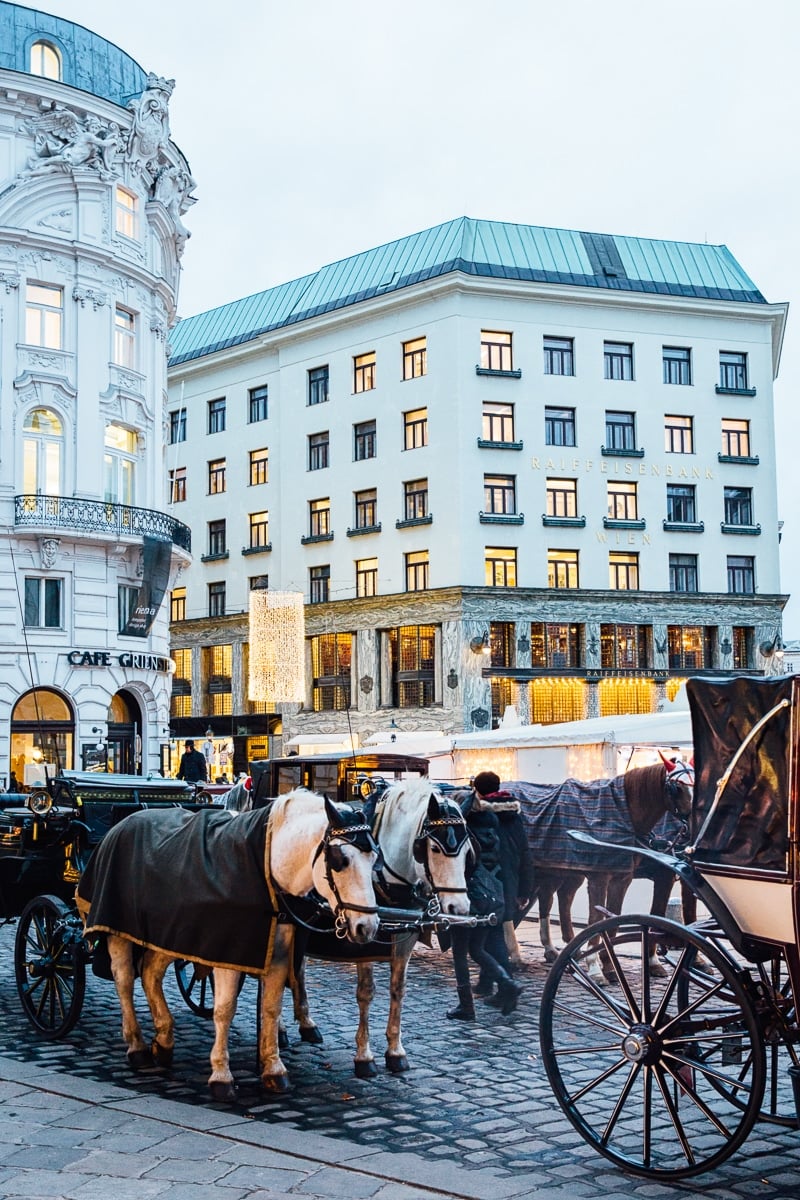 Where to stay
There is only so much we can say after a short trip, and I'm sure that Vienna has no shortage of great places to stay.
We spent our nights at the Ruby Marie, a stylish hotel near Westbahnhof underground station. The first clue that it's a little different is the guitars for loan in the lobby, matching the amps in each room. Our room was comfortable, with a great bed and even better shower. Breakfast was pleasant enough, although possibly a little overpriced and lacking in enough space for everyone who came to eat, at least at peak times. There are plenty of other features to mention – lovely seating area and bar, movie showings and yoga, but we spent our time out and about too much to enjoy these features.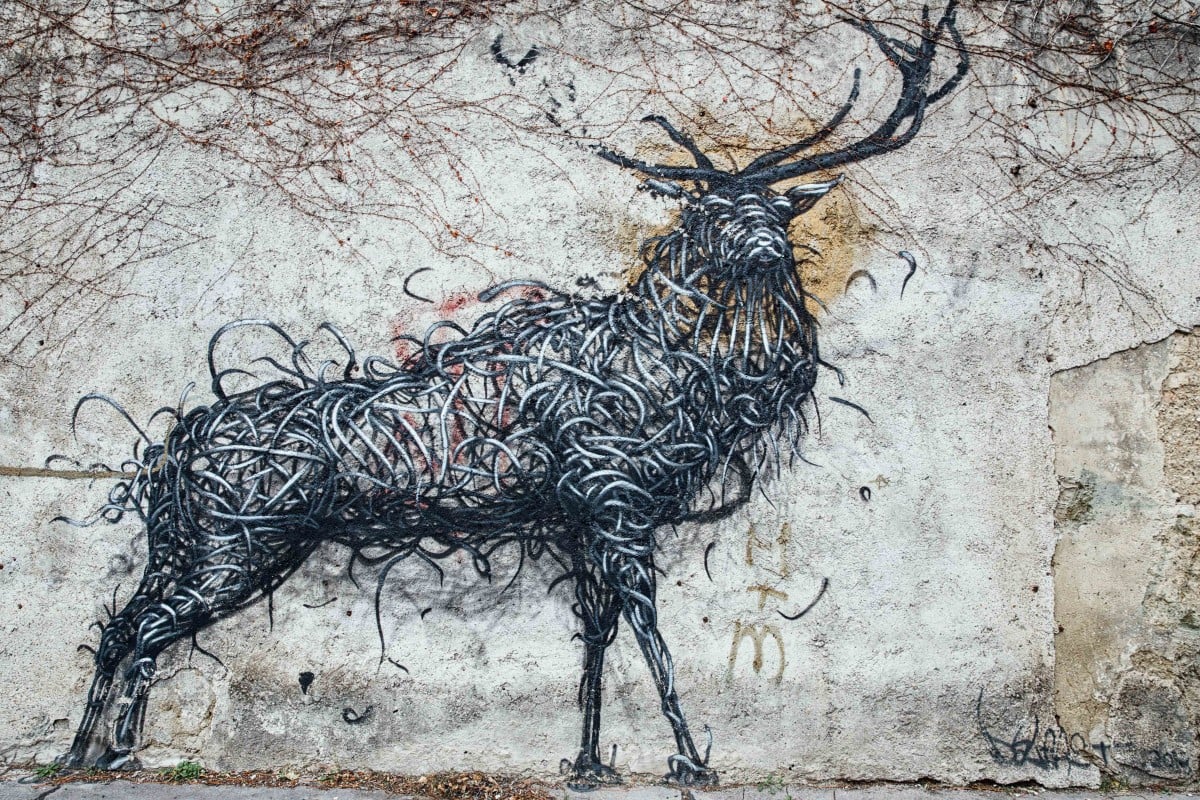 There is so much to see and experience when visiting Vienna it's difficult to see how any trip to Europe could be complete without it. Like many cities frequented by travellers it knows how to act as a great host, and has plenty to fill any amount of time you have available.