What we saw on our visit to the iconic Vienna Christmas Markets!
(We've been invited to visit by the Vienna tourism board, all opinions remain our own.)
Vienna has long been on our list of cities to visit, both because of its historic significance and impressive sites. But what really pushed us to make a visit this year was the many good things we've heard about its Christmas Markets.
I've long loved the idea of a Christmas market, but the ones we have around us are a bit too busy, and a bit too commercial, to really enjoy enough to justify the high prices. So, this was a chance to try out something I hoped would be a bit different, and see if I it lived up to the hype. While we've long enjoyed winter visits to some of Europe's great capitals like Prague and Berlin, this is the first time we did it pre-Christmas.
And while there, we had the chance to see a bit more that the city had to offer which, it turns out, is quite a lot.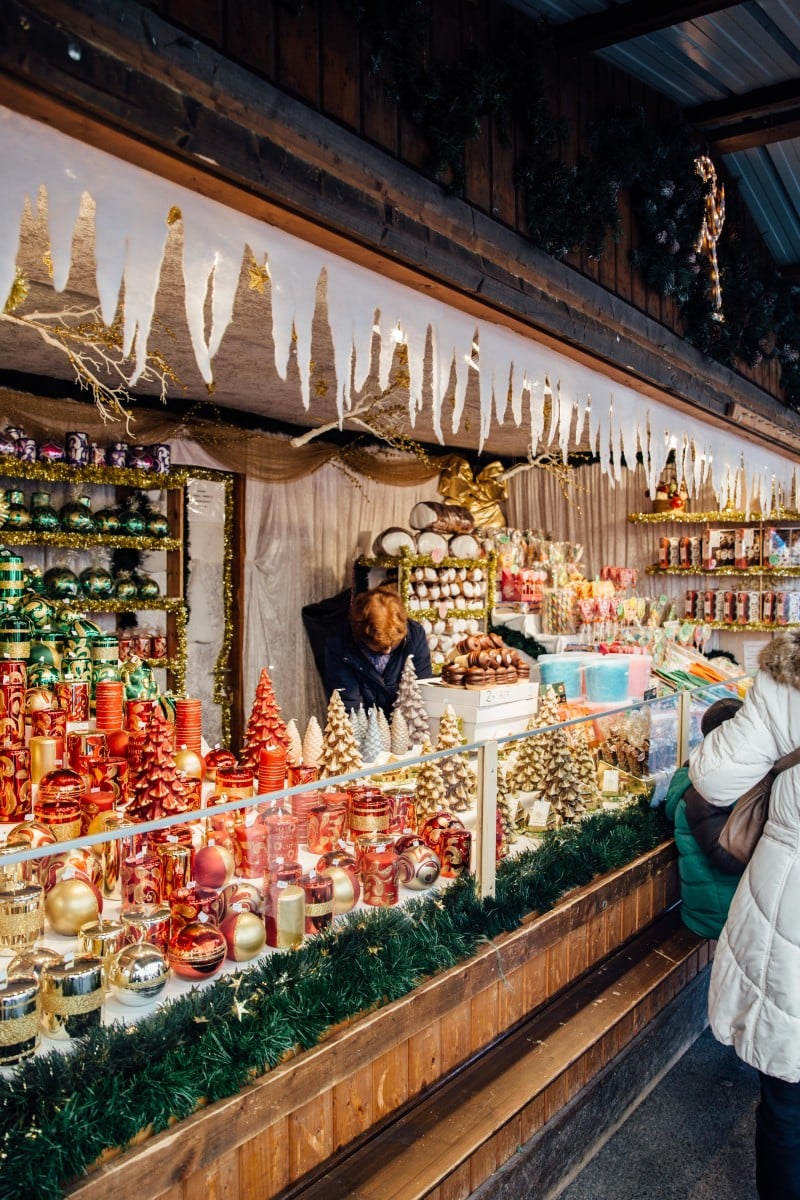 Christmas markets
I'm not entirely sure what I expected to find. Probably a central square with way too many booths and even more people. We'd see the market and then move on to the rest of the city.
Turns out that there isn't a Vienna Christmas Market, but does have many, many Christmas markets. The markets each have their own distinctive design and feel, without ever compromising on festive spirit. If you don't see or hear a market from any given point in the city, you can probably just follow your nose to the smell of mulled wine and pastries. Wherever you are, a market is likely very close by.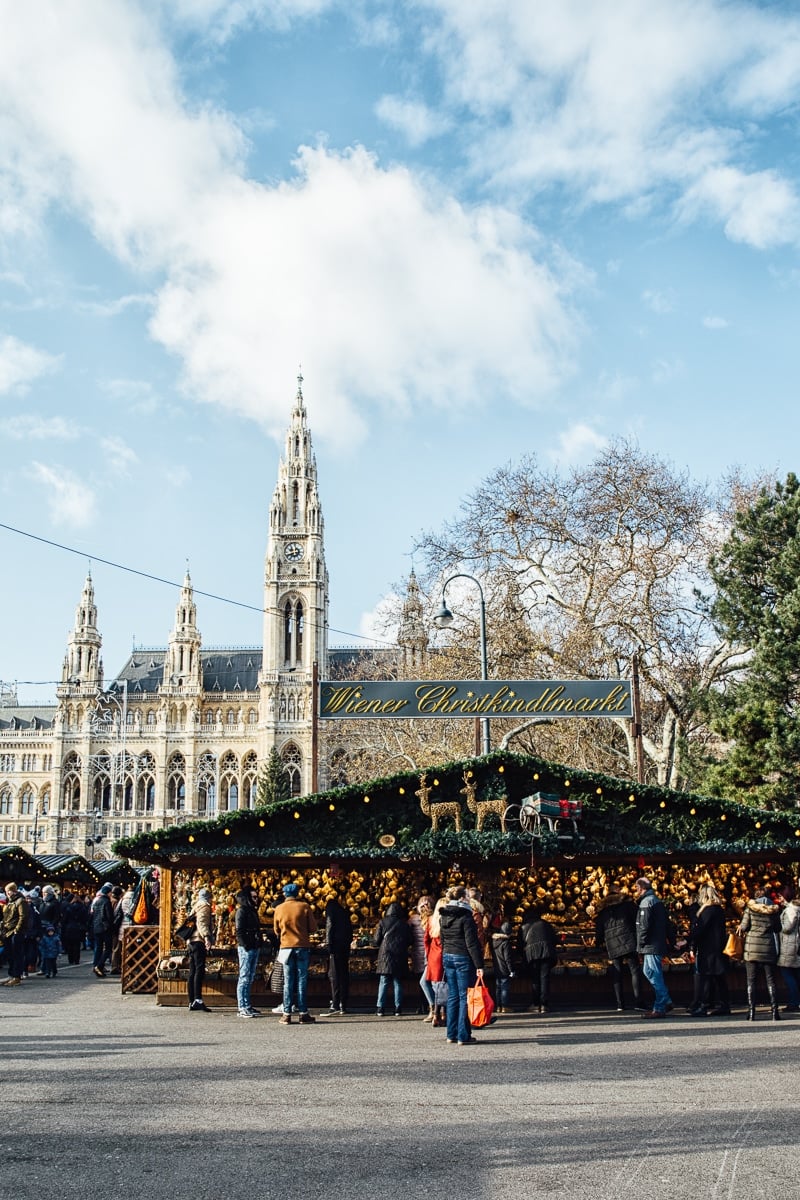 Vienna Christmas Markets open up in mid-November and are found in most squares of significance. Each is a bit different from the next, so plan your trip to see a few. And they all come with pretty spectacular backgrounds, making the most of the architectural history of a great city.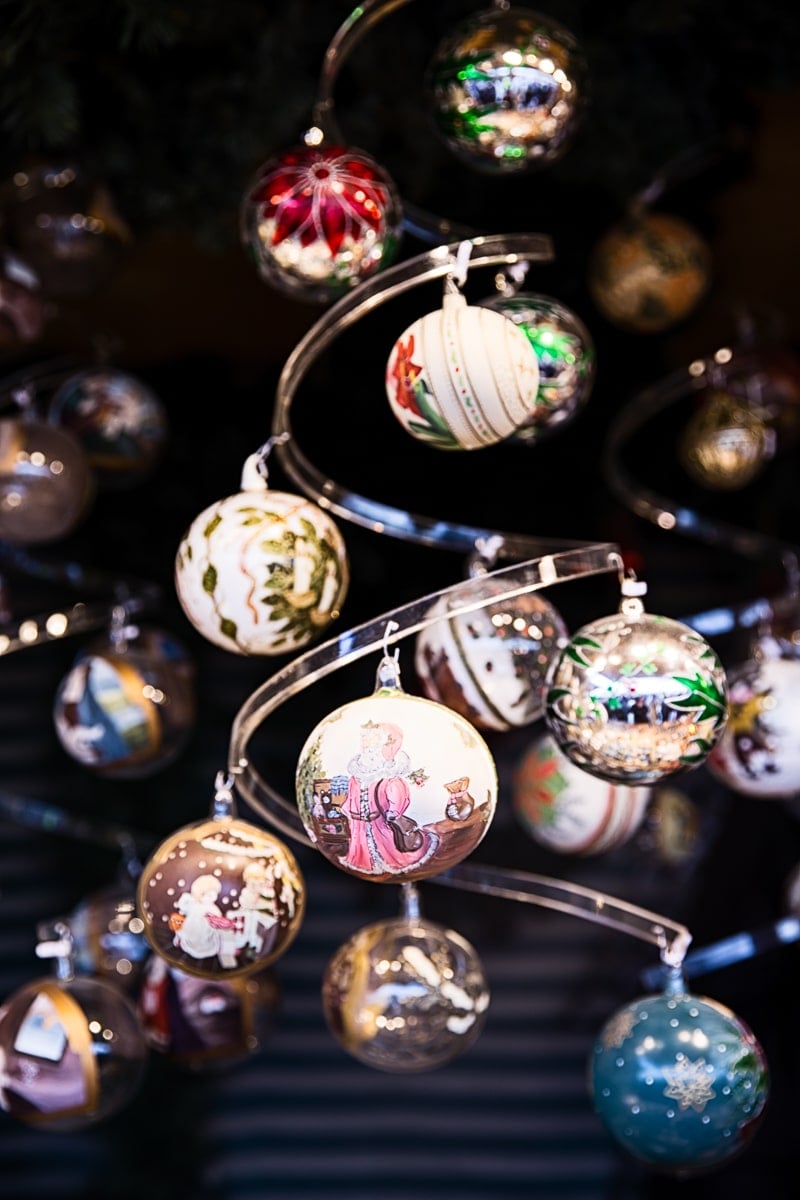 Some markets – such as in front of the Hofburg – are quite small and contain a rather basic selection of booths. Officially called K.u.K. (Imperial and Royal) Christmas Market on Michaelerplatz, it has a number of stalls with Viennese gifts and treats. One to see if only because the wonderful Hofburg Palace is a few short steps away. A similar selection is at Christmas Market on Stephansplatz, again with a stunning backdrop.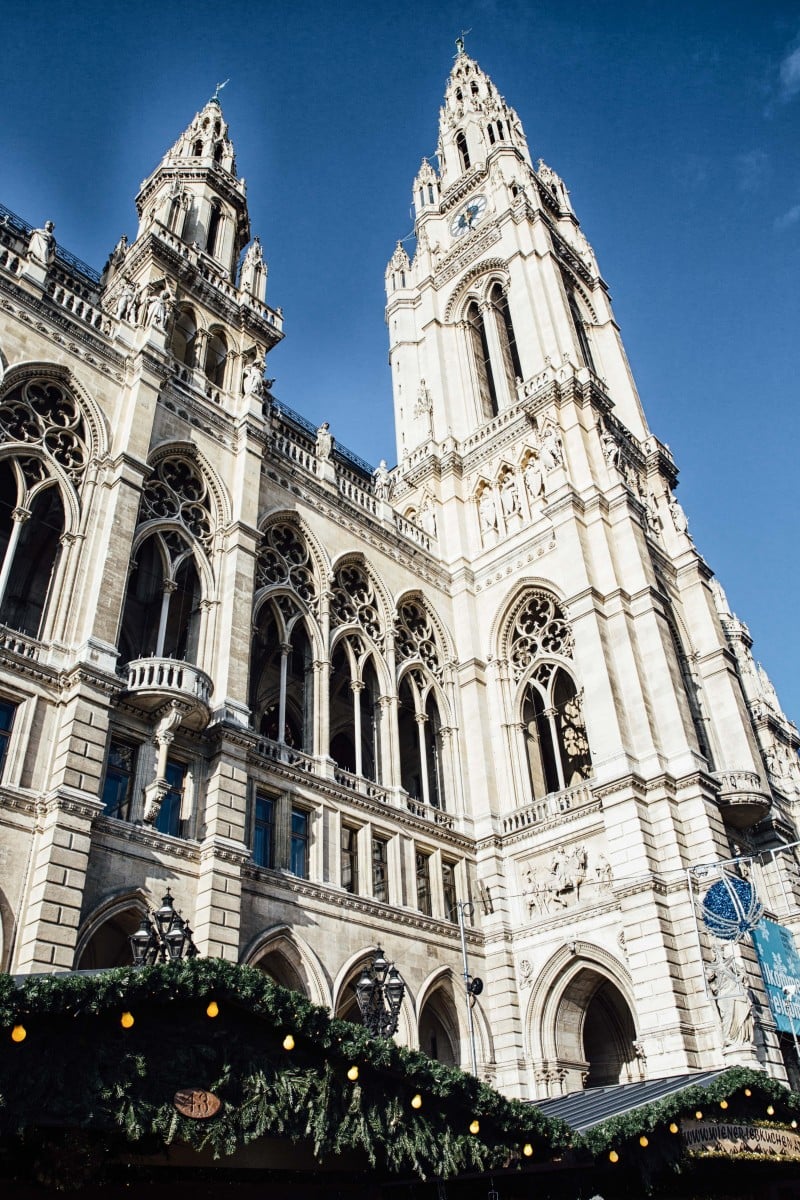 A short stroll from the Michaelerplatz market is Christmas Village on Maria-Theresien-Platz, directly on the way to the Museum Quarter. It's a mid-sized market with a range of items on offer, but we found it suffered from more visitors than spaced permitted.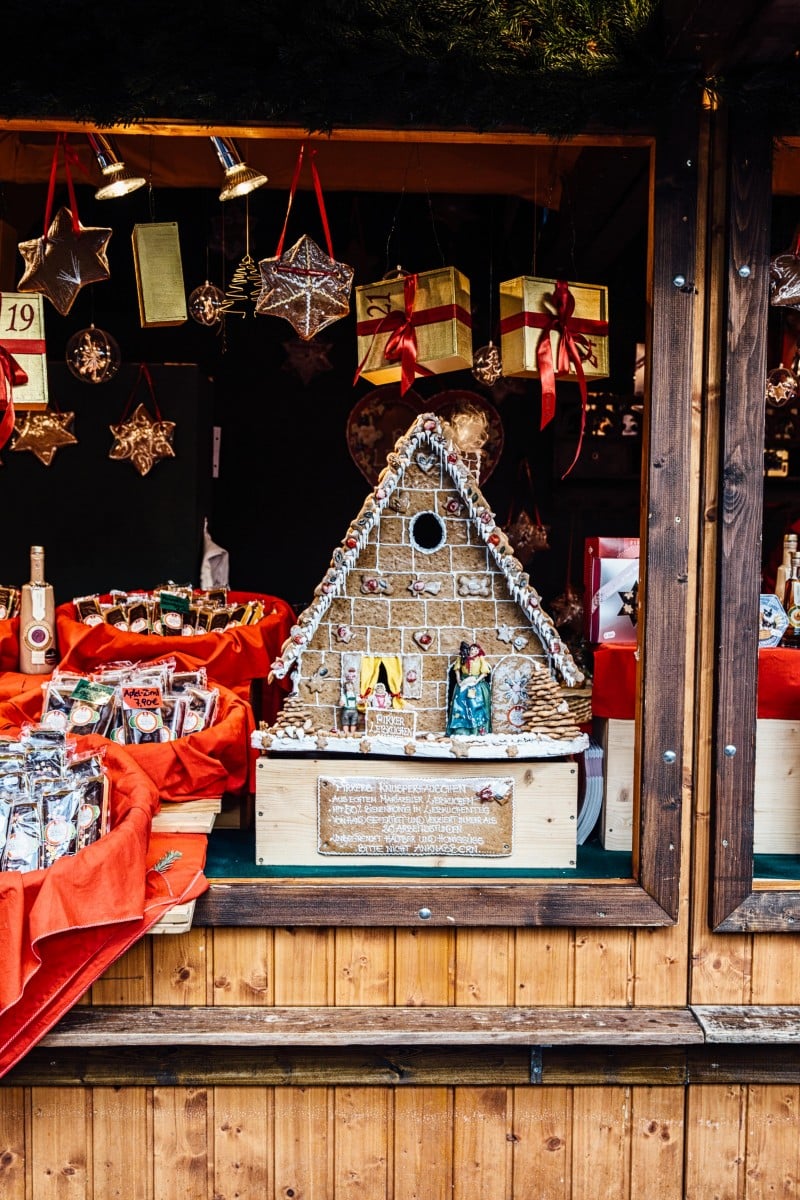 Others are sprawling and have a massive array of food, drink and eclectic paraphernalia. In the latter category is the massive market Christmas Market at Rathausplatz, the Vienna town hall Rathaus. Not only the largest market with over 150 stalls, it comes with the largest pastries and pretty much everything else you could hope to find. Of special note is the skating area, with ice covered paths twisting through a park as well as a larger rink. Far more interesting than an oval rink alone and not overcrowded when we saw it, it looks a rather unique experience. Skates are available for rent, and you can book ahead if you prefer not to risk showing up and hoping for space.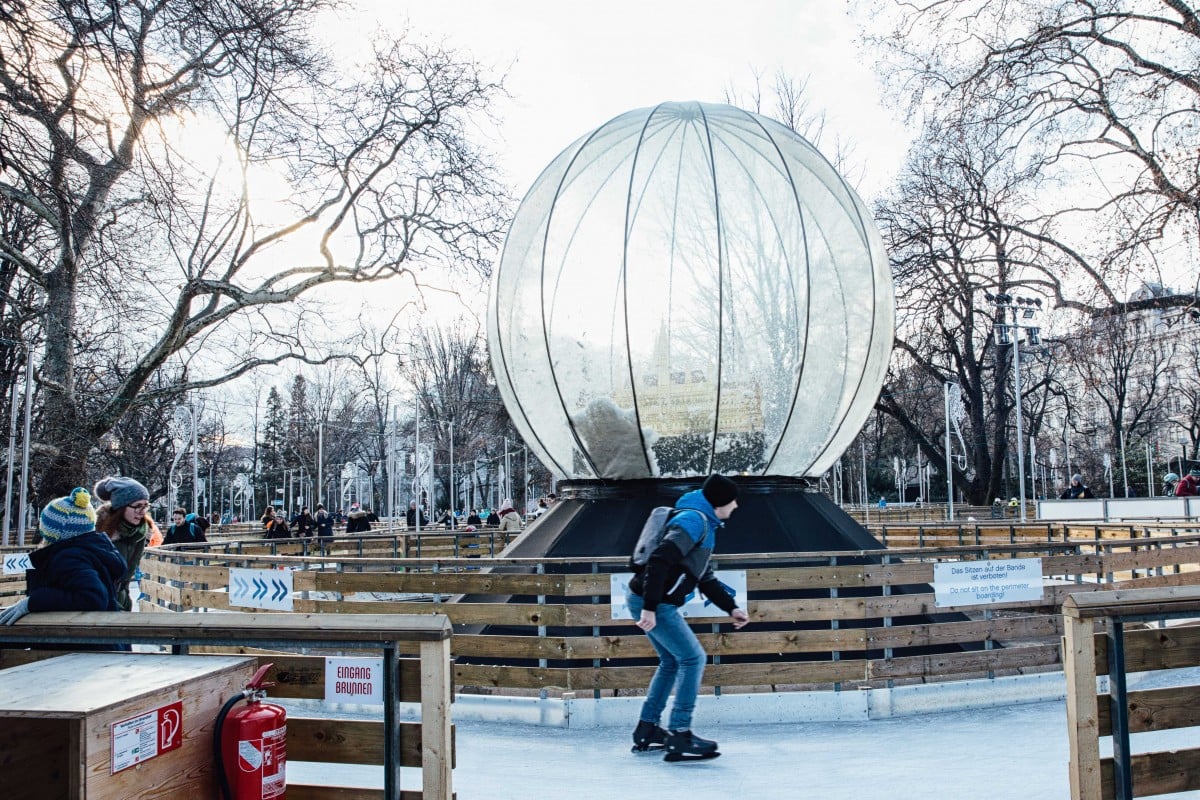 A favourite of ours was the Art Advent at Karlplatz, specialising in arts and crafts, which the best buzz of any that we came across. Packed with good natured locals enjoying their gluhwein, it felt like the most social market of them all, with a warmth one always hopes to find in the holidays.
Specialising in food is Advent pleasure market at the Opera House. Both the Karlplatz and Opera House markets can be accessed from the same underground stop of Karlplatz, so well worth linking the two into one visit.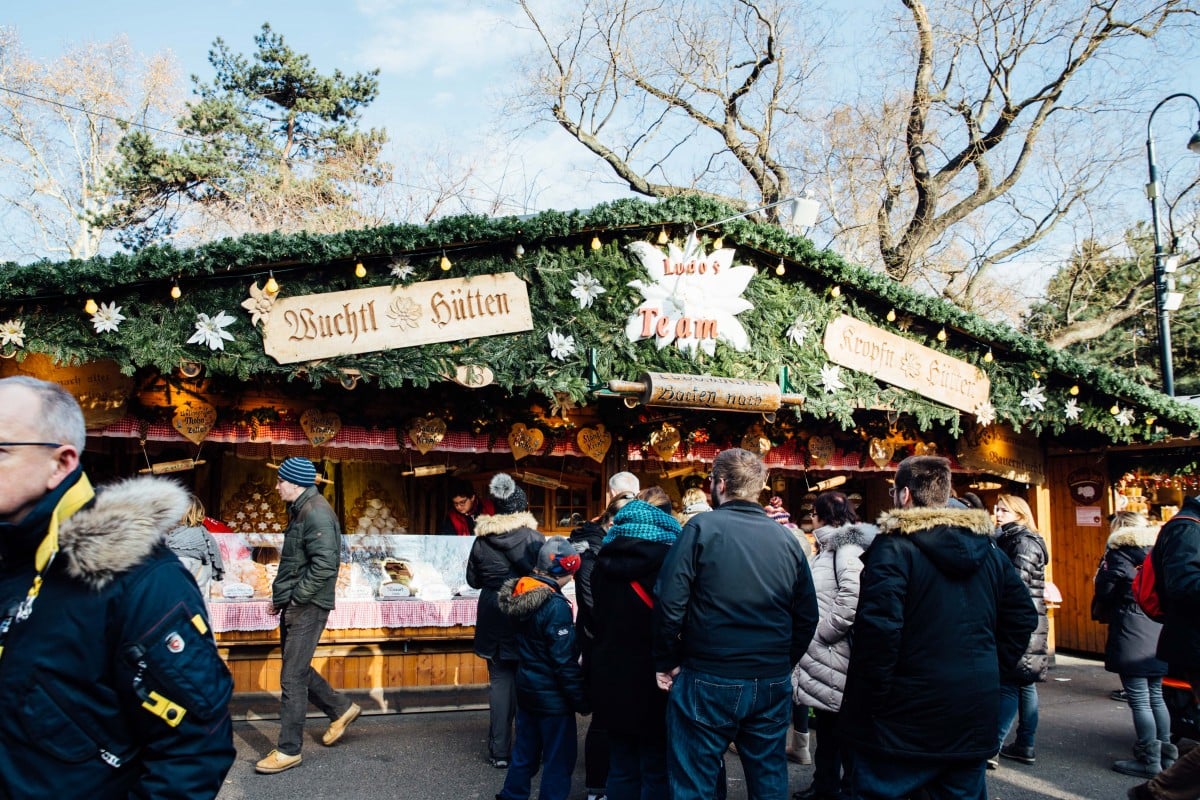 Markets outside of the centre have a bit more space, making Christmas Market in front of Schönbrunn Palace and Christmas Village at Belvedere Palace very pleasant markets in spectacular settings. Both require a bit more effort to get to, so worth linking a visit to the markets in with a stop at each palace.
But, really, try as many as you can. All have their own specialties, so you'll never really feel like you are seeing the same thing twice.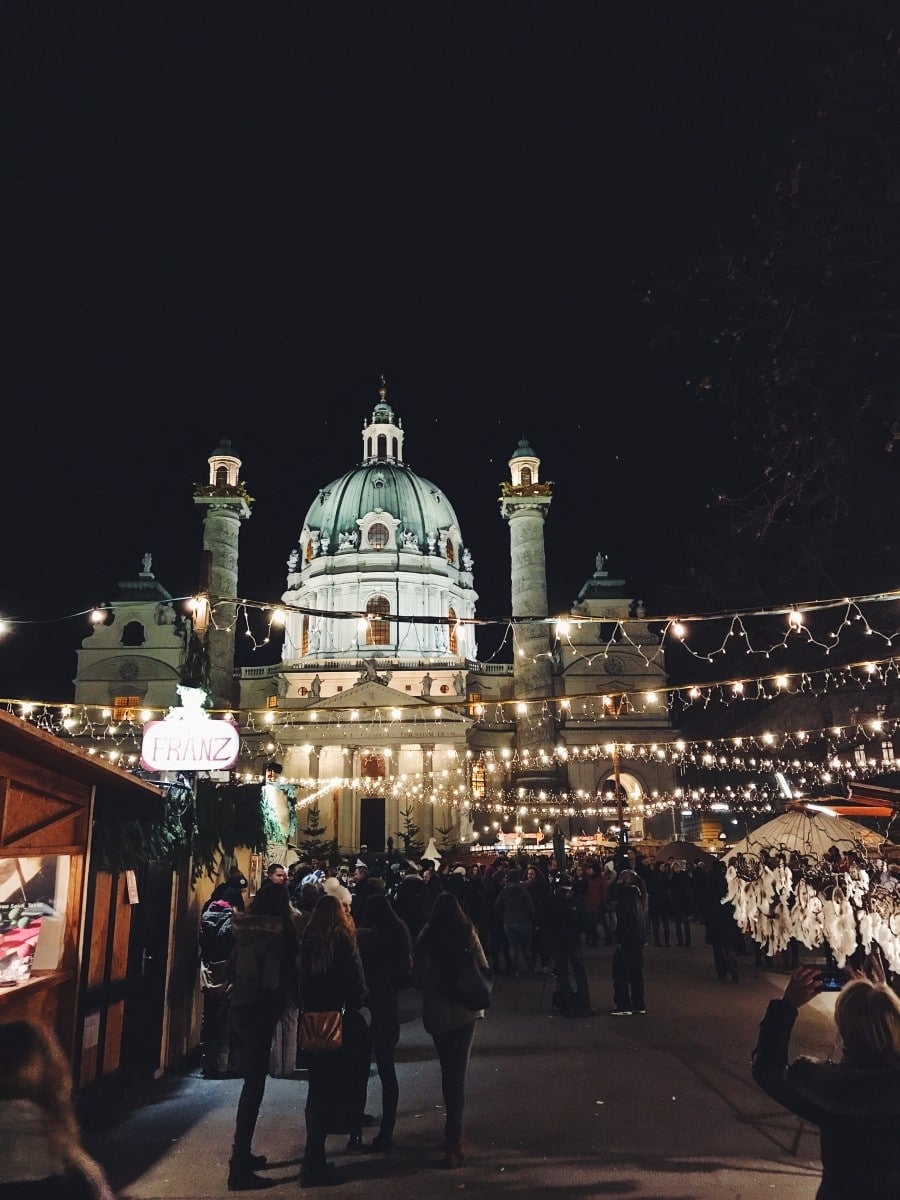 What to try
Indispensable in each market is a stand with hot drink, like gluhwein, the version of mulled wine enjoyed in this part of the world. You can always find this stall by looking for a particularly large crowd in front, and demonstration of the huge popularity of this treat. The price varies depending on the market. Along with the cost of the drink, you will need to pay a deposit for the cup of 2.50-4 euros. This will allow you to take a mug with you as you stroll, which is a great way to ward off any chill.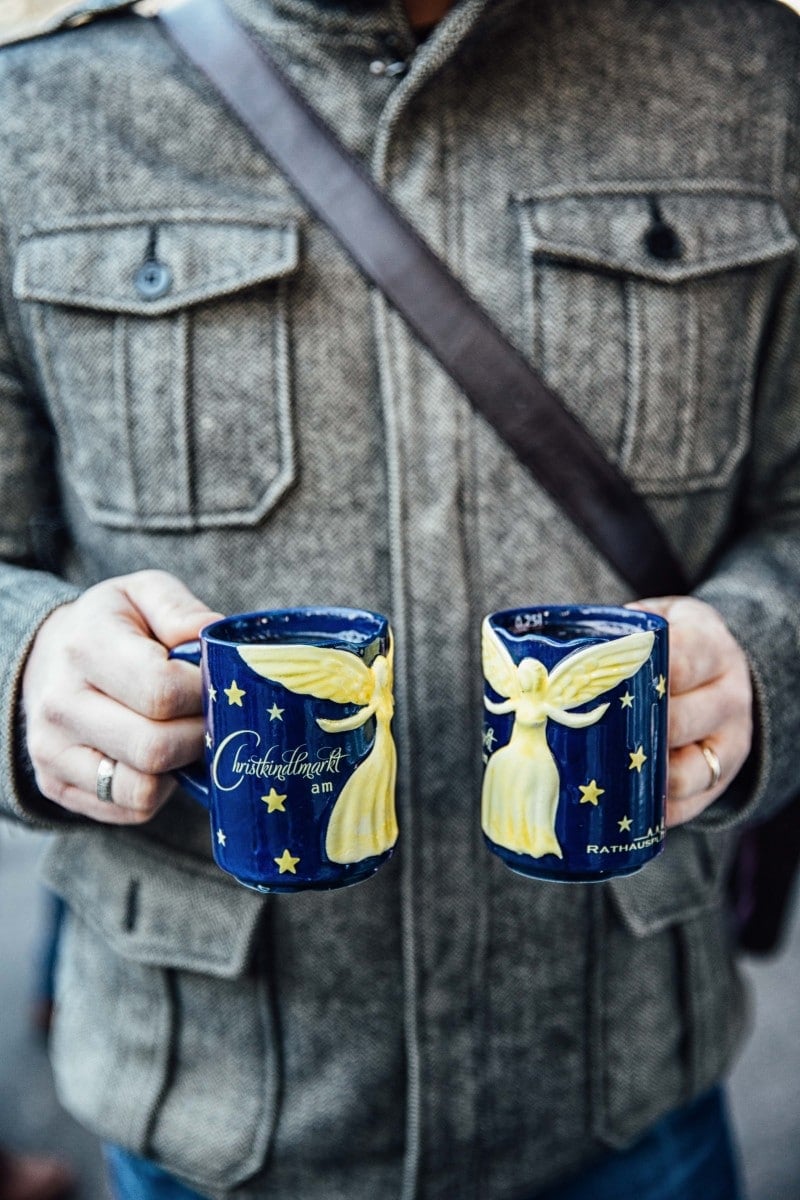 A whole lot of other hot drinks are available, including those laced with kirsch and varieties of punch, with non-alcoholic versions for kids easy to find.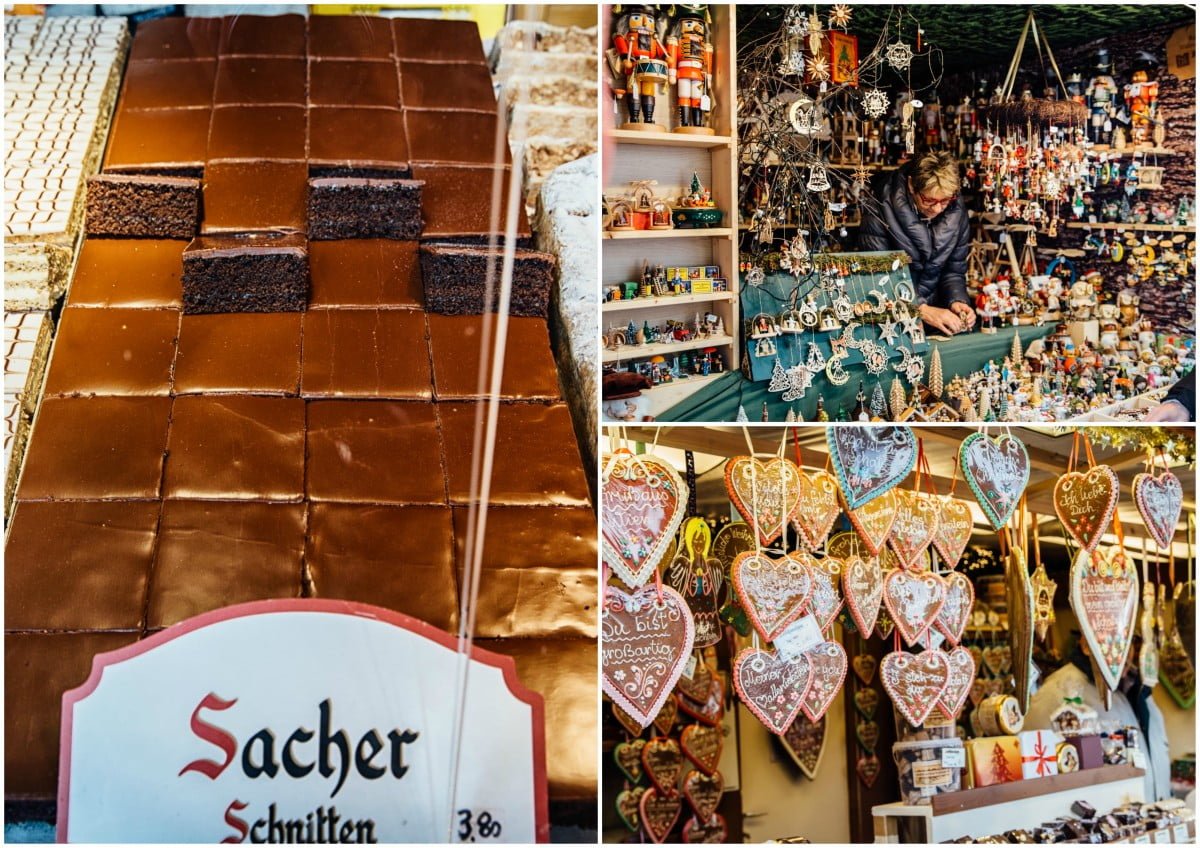 Lots of food can be found as well, with some variation between what you'll find in each market. Roasted chestnuts are often to be found, with the great smell their most significant contribution.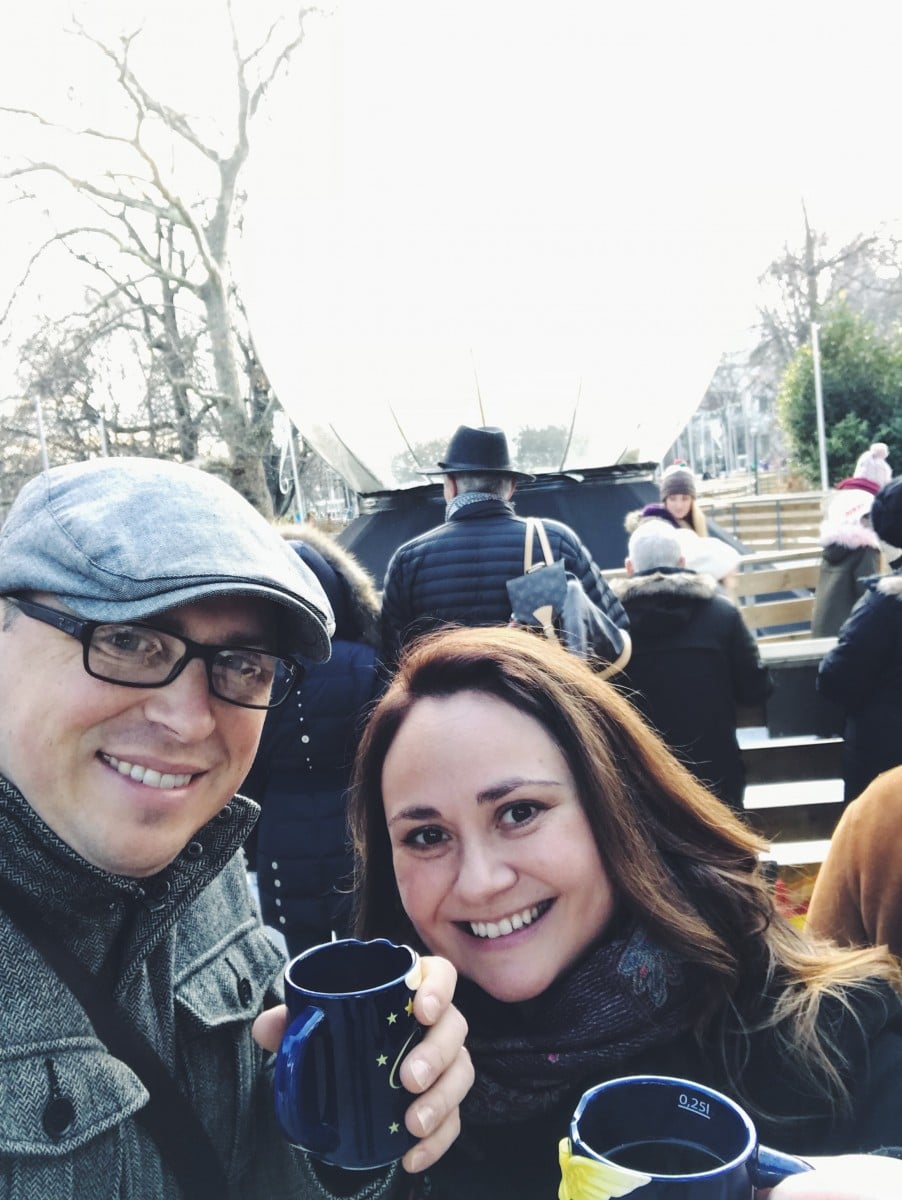 Samples of the legendary Viennese baking are also present, with the market at Ratausplatz as our choice for where to find it. Along with plenty of torte and strudel, doughnuts and and a range of sweet treats that are only vaguely recognisable to a foreigner can be purchased for quite reasonable prices.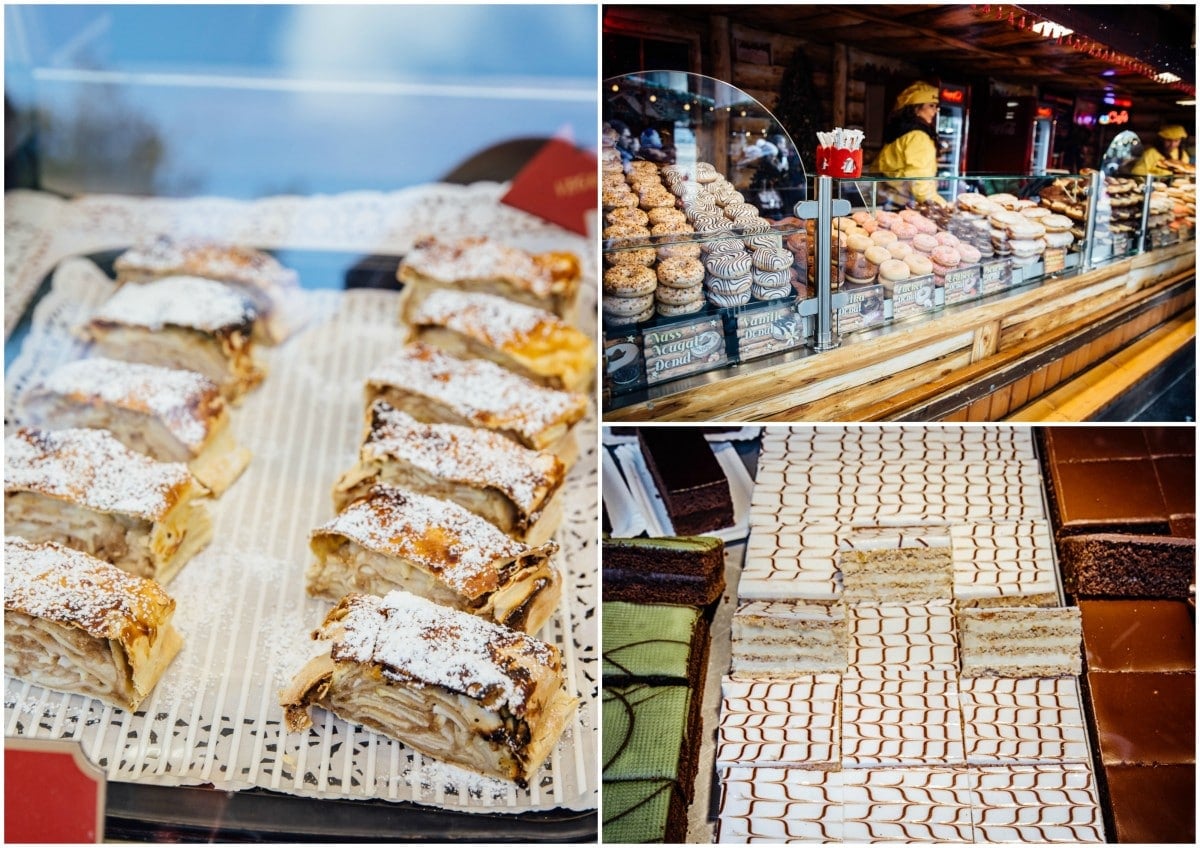 If you are looking for something savoury, the predictably plentiful sausages are a place to begin. But if you want a bit of variety, pizza and sandwiches are available at the larger markets.
Looking for more?
There is much more to be seen in Vienna than the Christmas markets, and other times worth going than winter. Stay tuned for a sequel post with advice on what to see and how to make the most of your stay!