This Cognac Sour cocktail is not for the faint of heart. Bold taste and timeless flavour!
Looking to use cognac in cooking? Take a look at our Creamy Cognac Mushroom Sauce.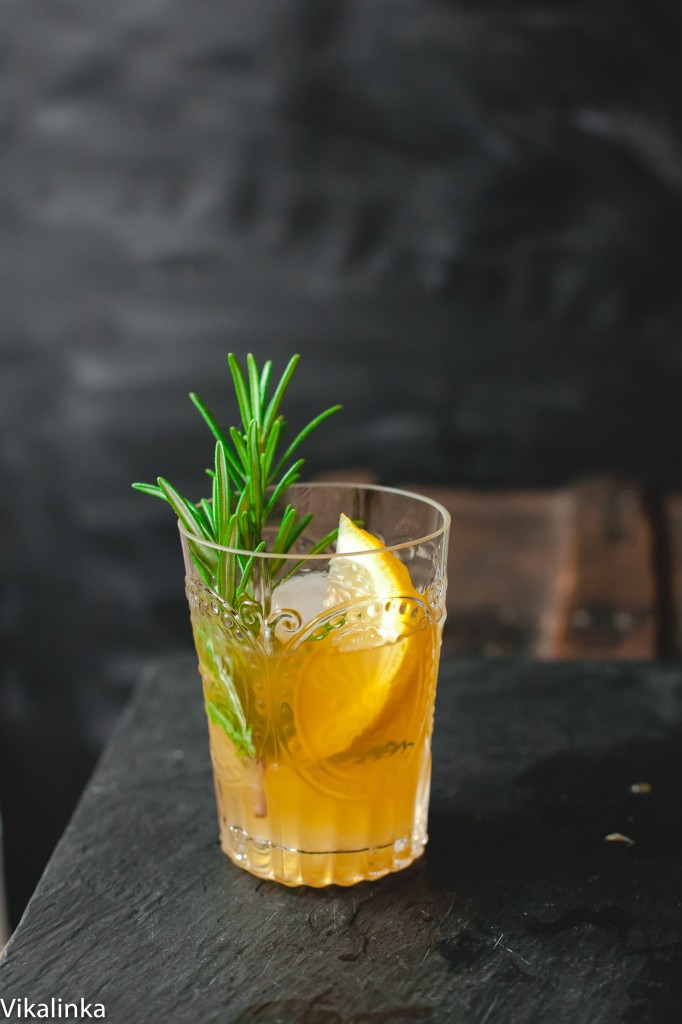 It's Friday afternoon…time to unwind and although I spent the last 3 days at home I don't feel completely relaxed. Not yet.
This past Monday I returned from a work trip to Russia and although it was by all accounts a great trip which also allowed me to visit my home country for the first time in 10 years I came home knackered.
Truth is I've been running full speed for the last 3-4 months and I know it's time to slow down for at least a little bit, spend some quality time with family and have some fun!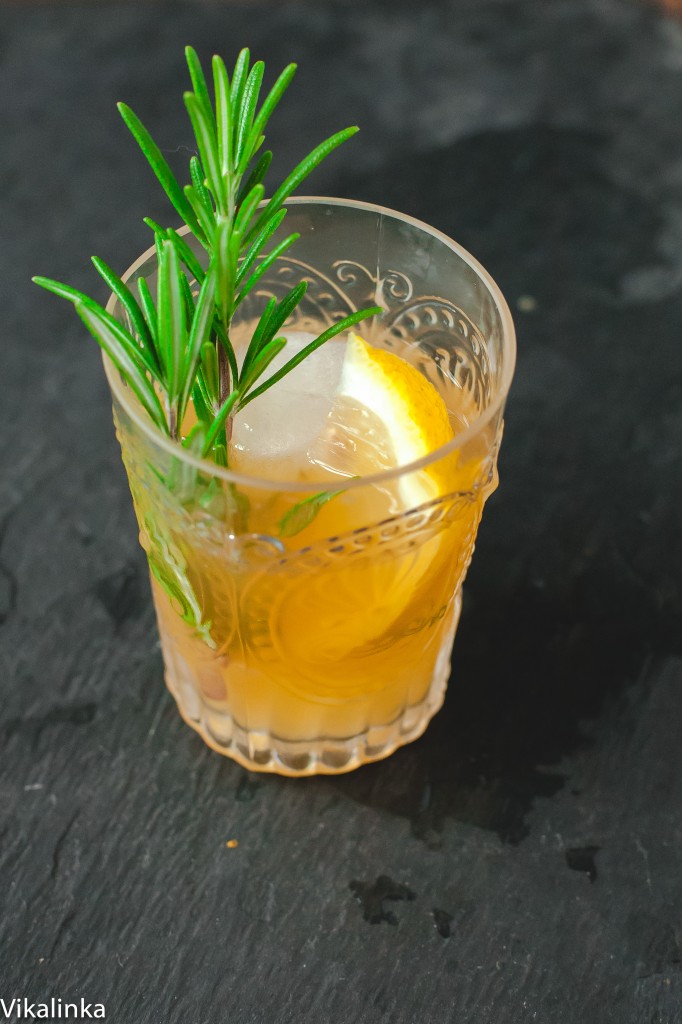 Cognac Sour
This cocktail is a perfect balance of sweet and sour infused with woodsy scent of fresh rosemary.
If you don't mind spending a few minutes behind the stove do make your own sugar syrup instead of buying it.
And when you do make it use unrefined Demerara/Turbinado sugar which adds incredibly delicious caramel notes to otherwise flat and plain sugar syrup.
More recipes using cognac/brandy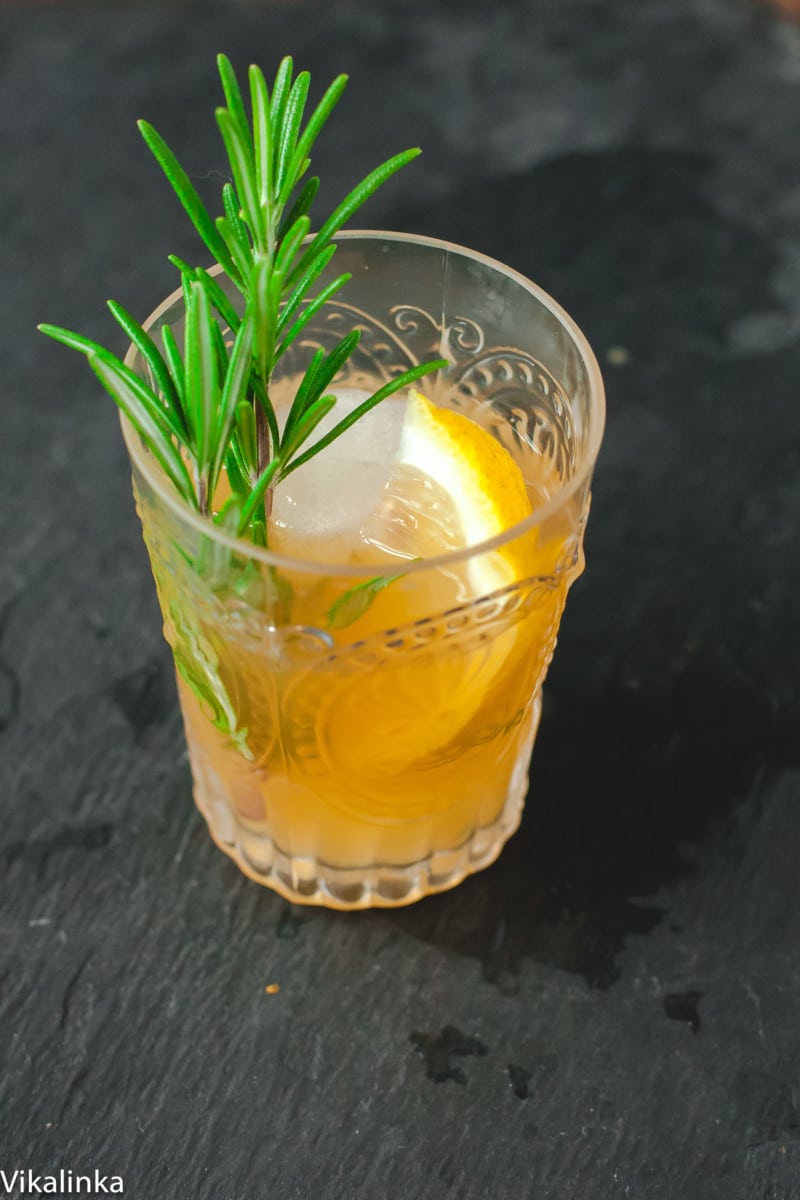 Ingredients
For the Demerara sugar syrup
200g/1

cup

Demerara/Turbinado sugar

250ml/1

cup

water
For Cognac Sour
2

oz

-Cognac

1

oz

freshly squeezed lemon juice

½

oz

sugar syrup

lemon wedges

rosemary sprig
Instructions
Make sugar syrup by combining Demerara/Turbinado sugar and water in a saucepan and bringing to a boil stirring continuously until sugar dissolves. Cool and bottle.

Measure all ingredients into a cocktail shaker.

Add 5-6 ice cubes. Shake vigorously and strain into a short glass.

Add 1-2 ice cubes to the glass and garnish with a lemon wedge and a rosemary sprig.
Nutrition Facts
Cognac Sour
Amount Per Serving
Calories 175
Calories from Fat 9
% Daily Value*
Fat 1g2%
Sodium 9mg0%
Carbohydrates 12g4%
Protein 1g2%
Vitamin C 11mg13%
Iron 1mg6%
* Percent Daily Values are based on a 2000 calorie diet.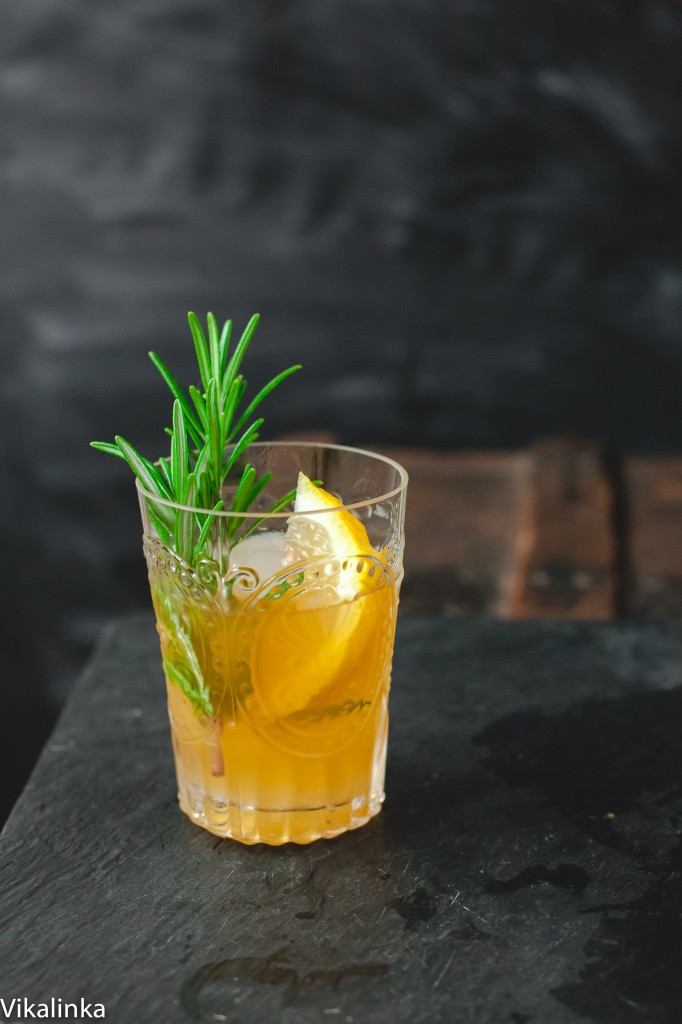 Cheers and have a lovely weekend, friends!