If you are looking for a new fish recipe, you must try my cod roasted in mustard sauce! Even non-fish lovers will appreciate it!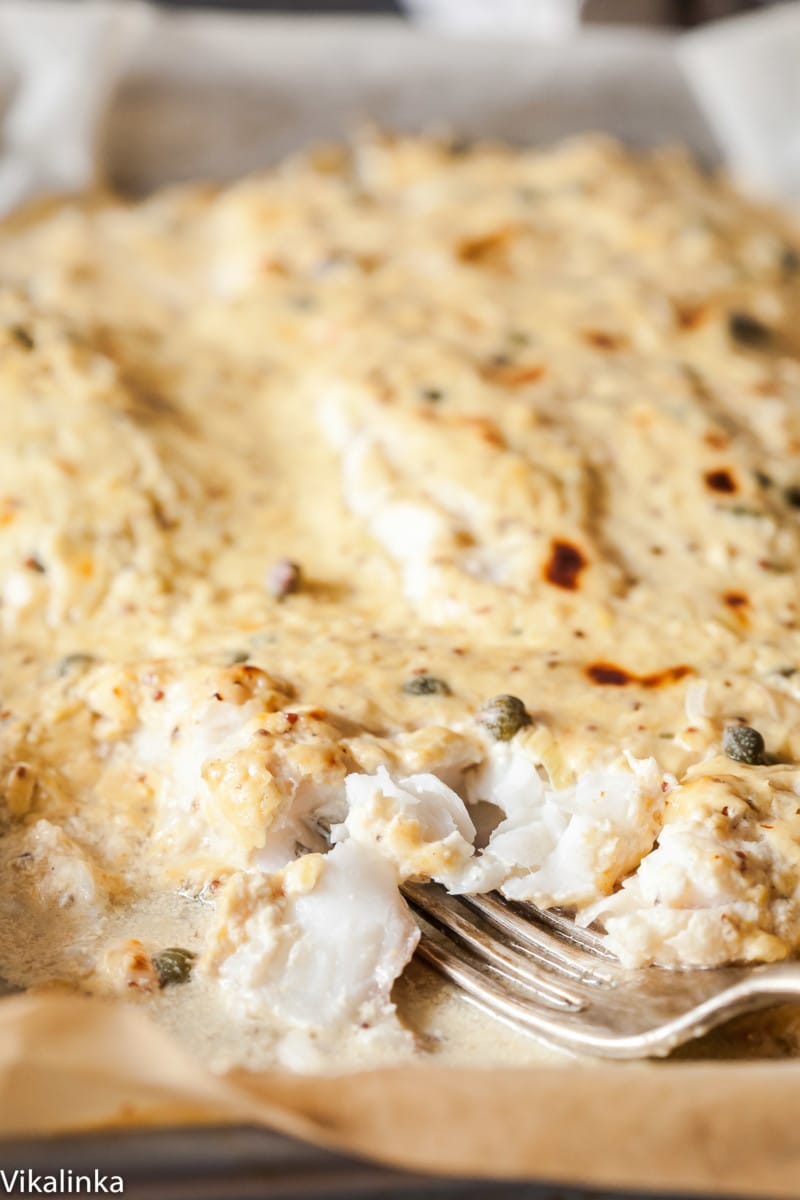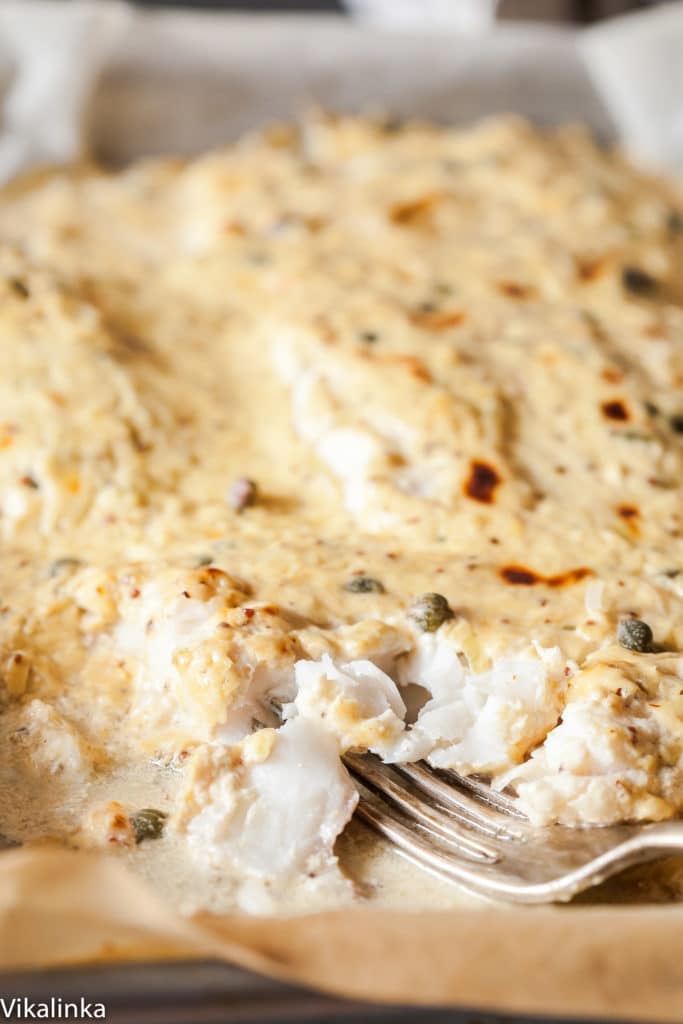 A couple of weeks ago we stopped to say good-bye to a friend who is returning to Canada after years in England. She'd mentioned if I took as much of her stuff as possible I would be doing her a favour.
What was I to do but help?!  After about half hour of sorting through her kitchen I walked away with many bags full of spices, various types of cooking oil, cans of food and Ina Garten's "Back to Basics" cookbook.
The latter acquisition is my favourite, scratch that…actually it's a tie with Kilner's glass jars, which are already in use by storing newly made pickles.
Although I have dozens of cookbooks I was absolutely thrilled with a new one. Ina Garten is the queen of quick and no fuss meals that taste amazing.
The recipe for cod roasted in mustard sauce comes from her Back to Basics cookbook. I only slightly adapted it by using cod instead of red snapper and leeks instead of shallots and varying the roasting method a bit.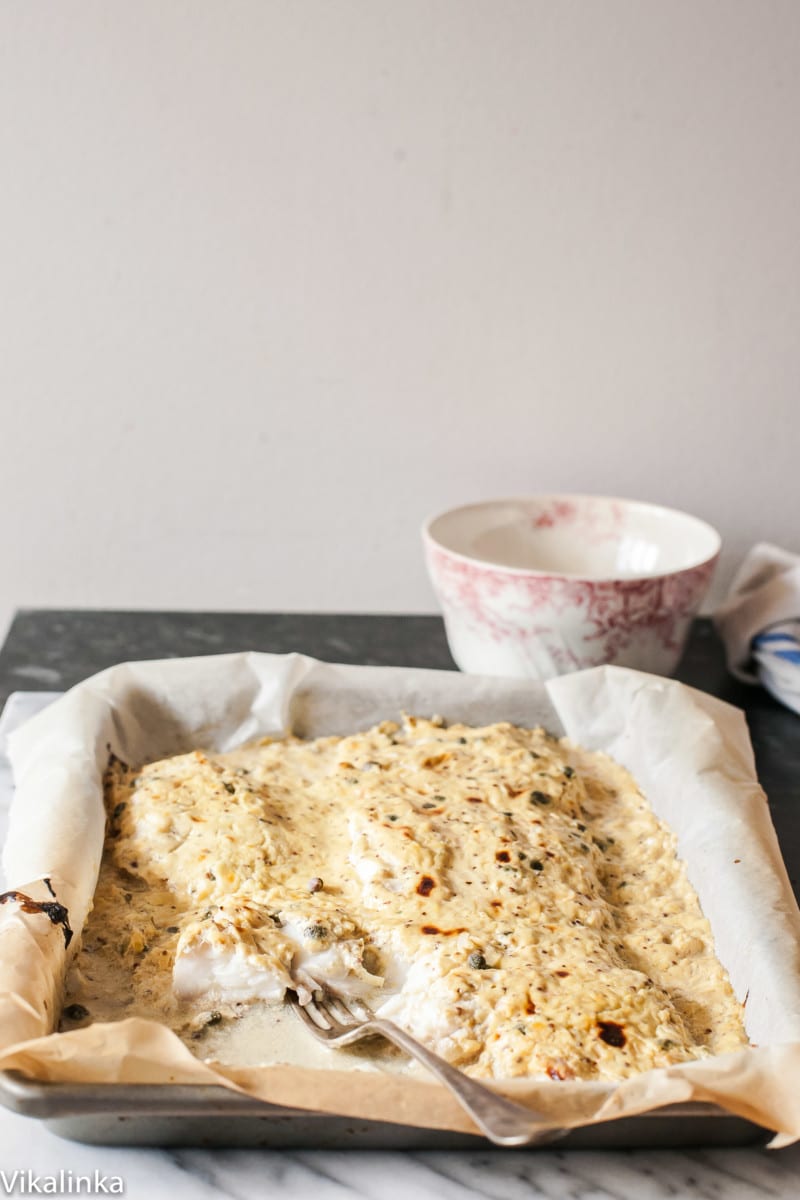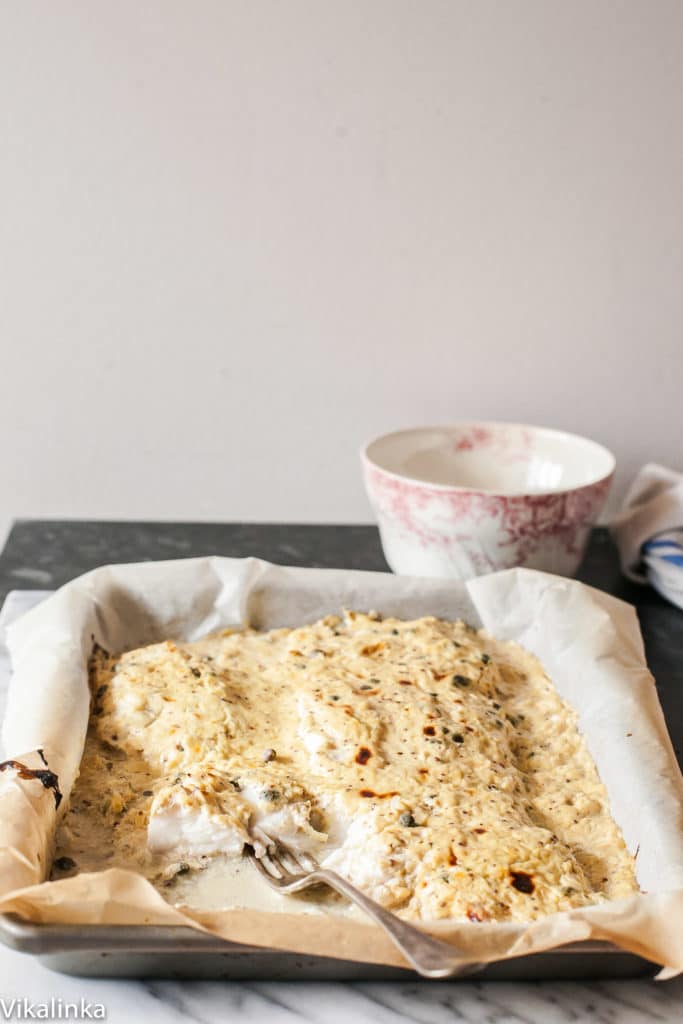 I cannot tell you enough what a gorgeous fish recipe it is, even the fish haters might go along with this one.
The prep is minimal. All you do is mix up a little mustard sauce, cover the fish with it and stick it in the oven for 15 minutes.
It's that easy but wow what you get in return is sheer beauty.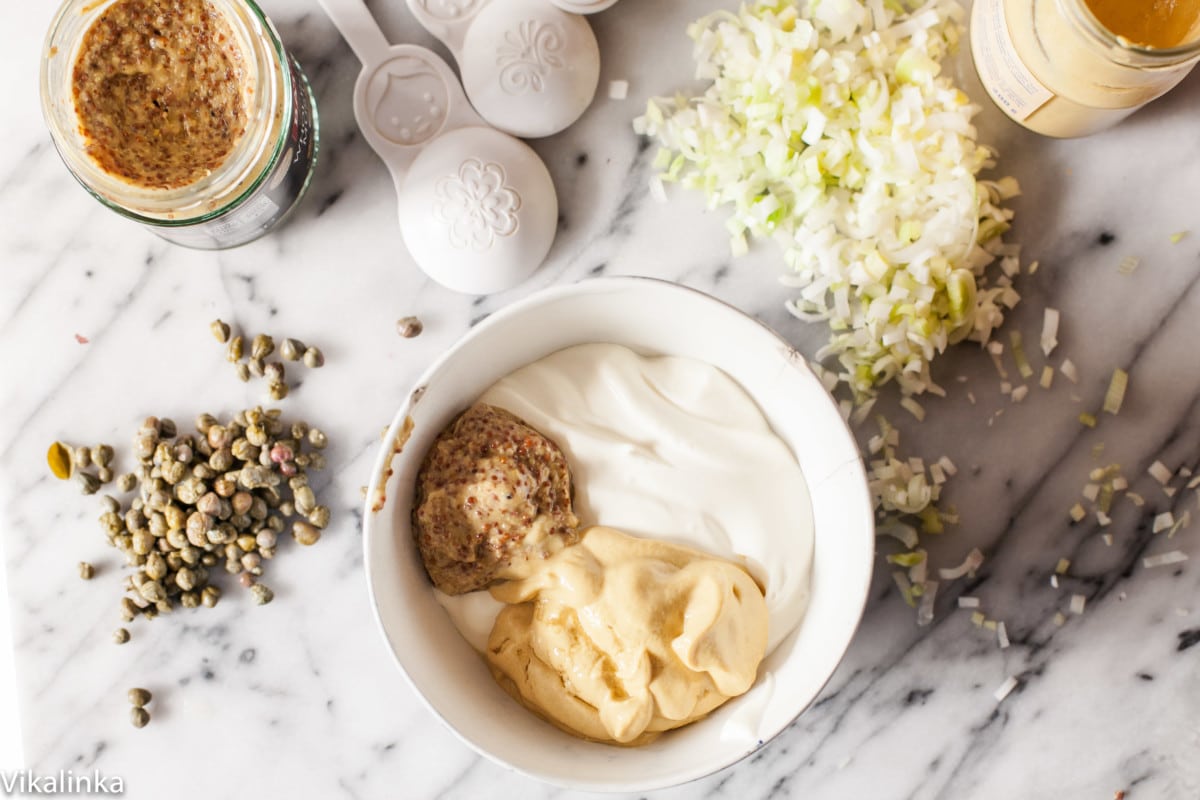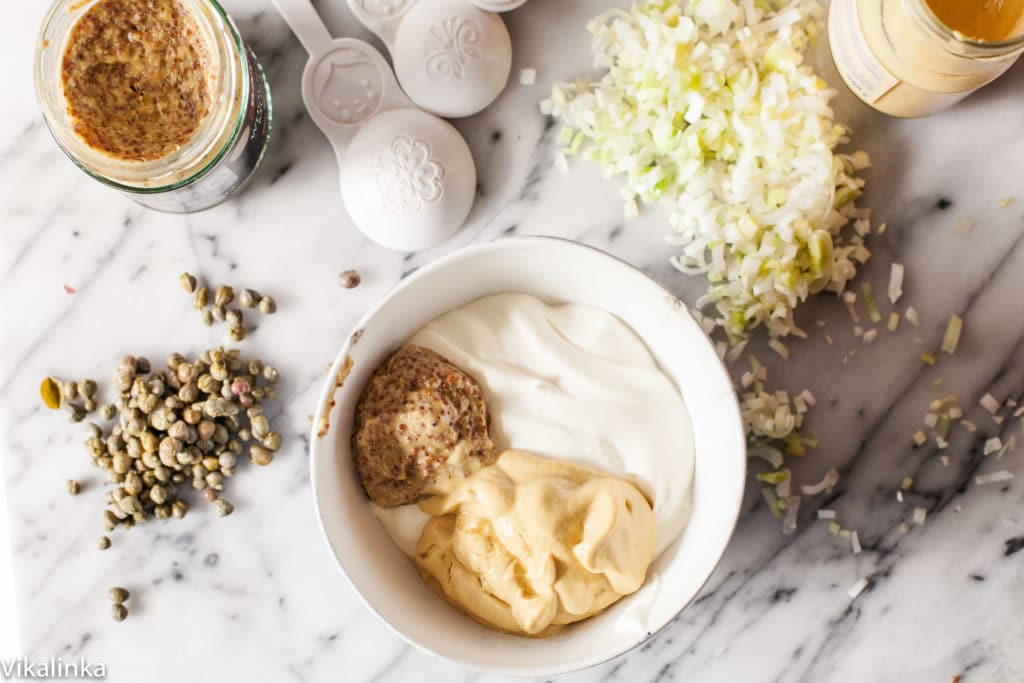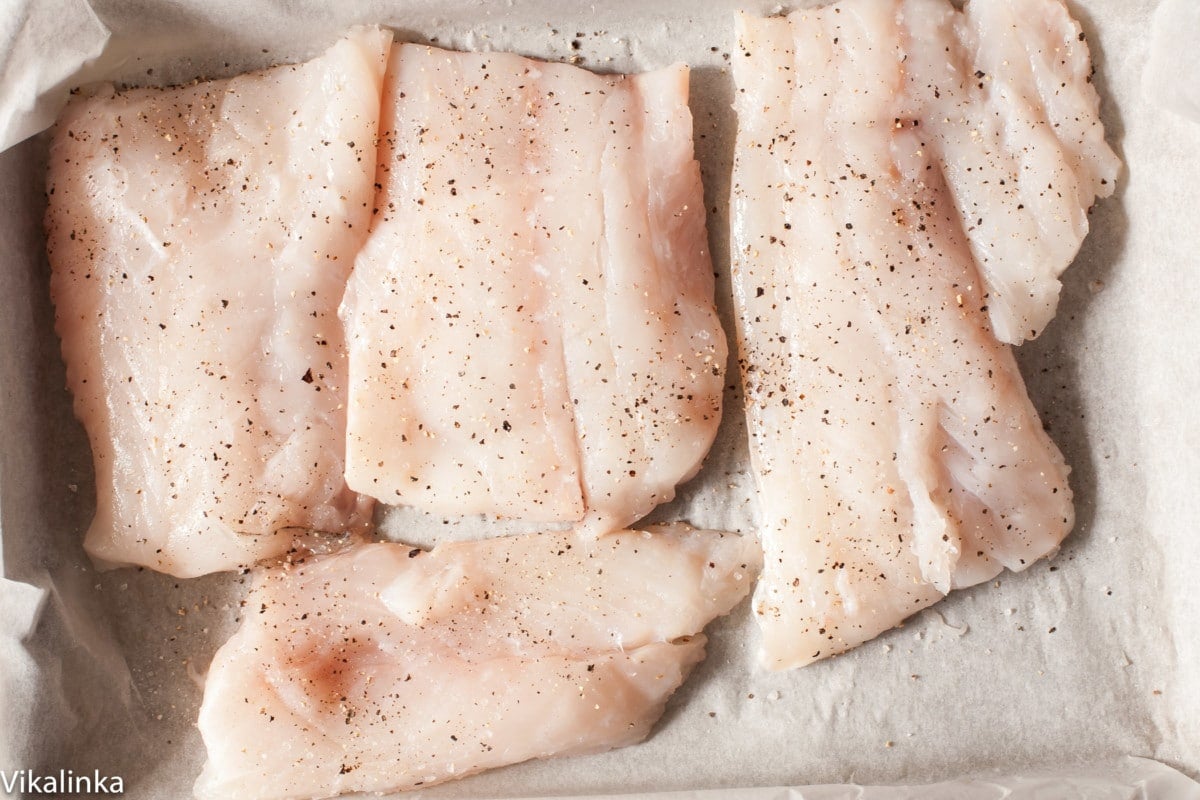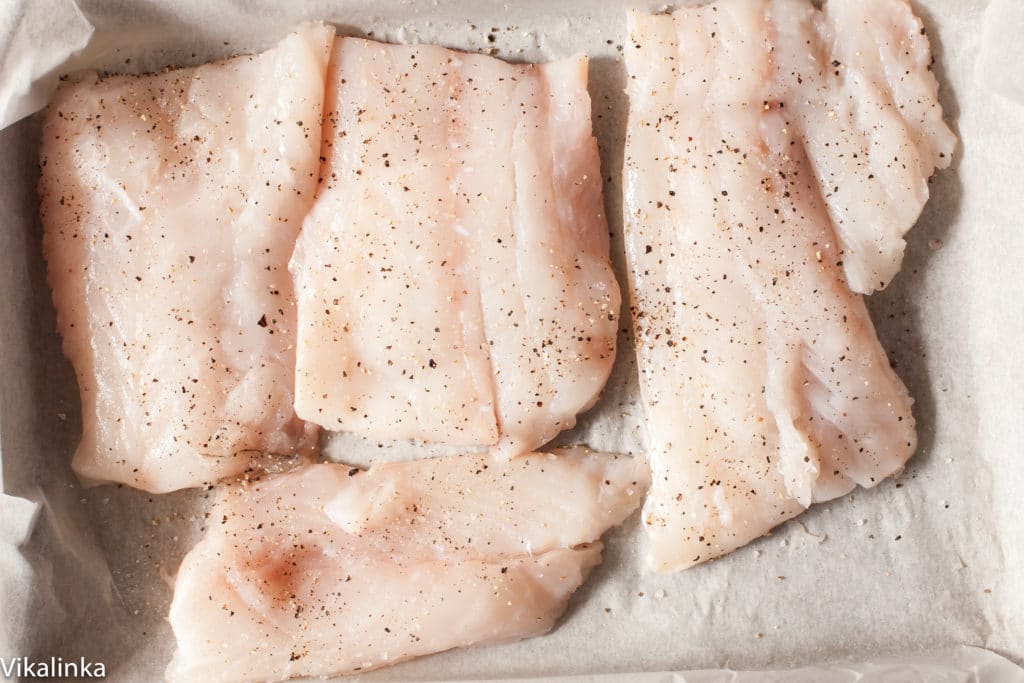 Apparently this recipe for cod roasted in mustard sauce was shared with Ina by a wonderful French cook and let's face it the French are all about elegant less is more attitude!
The recipe is a real winner because it pairs a delicate tasting fish with strong and bold flavours of mustard.  The first bite reveals a perfectly cooked fish that is succulent and moist as it should be!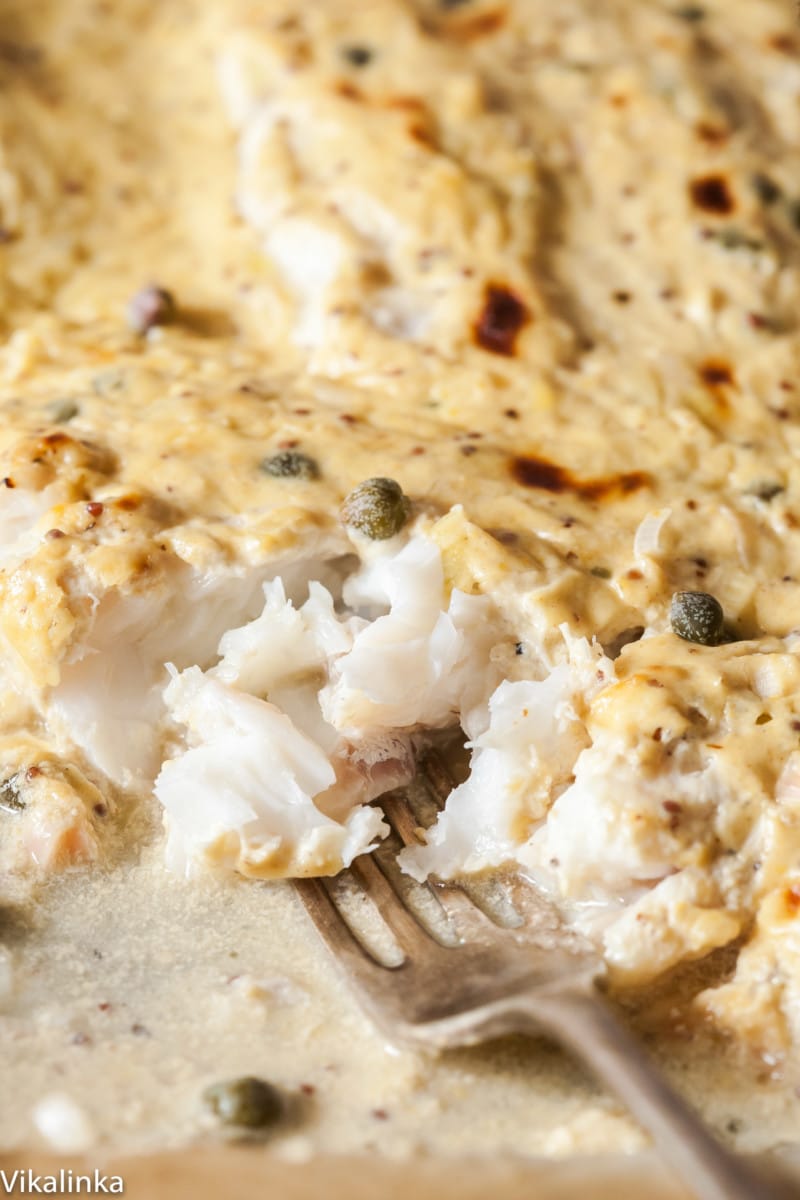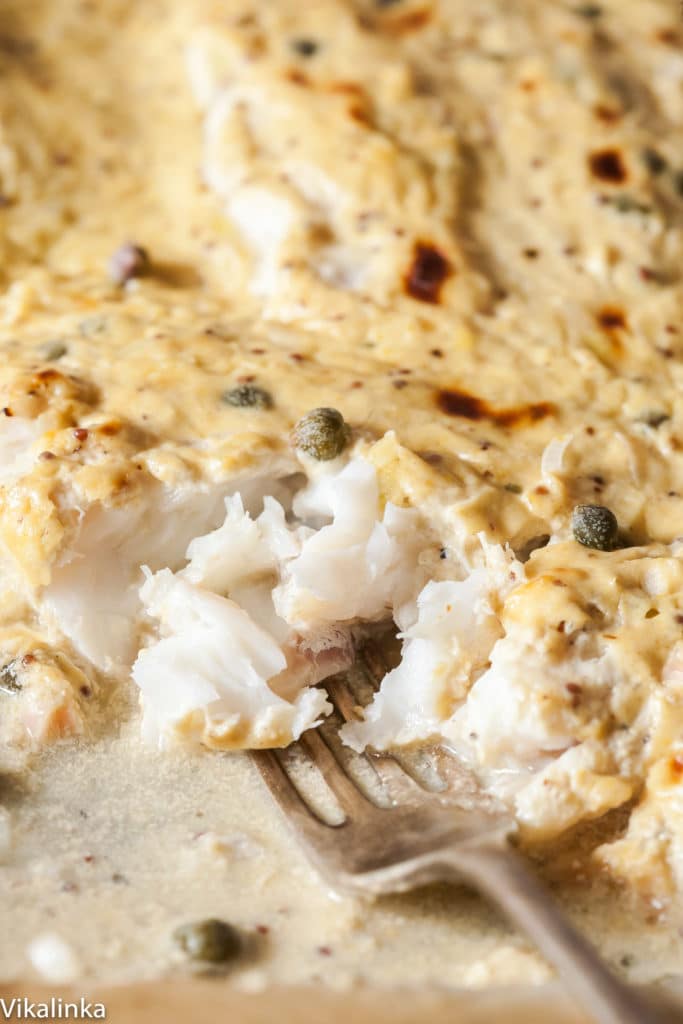 I served it with Herby Root Vegetable Mash and it was a beauty of a dinner. Simple, elegant, good enough to present to guests while light and healthy! Win!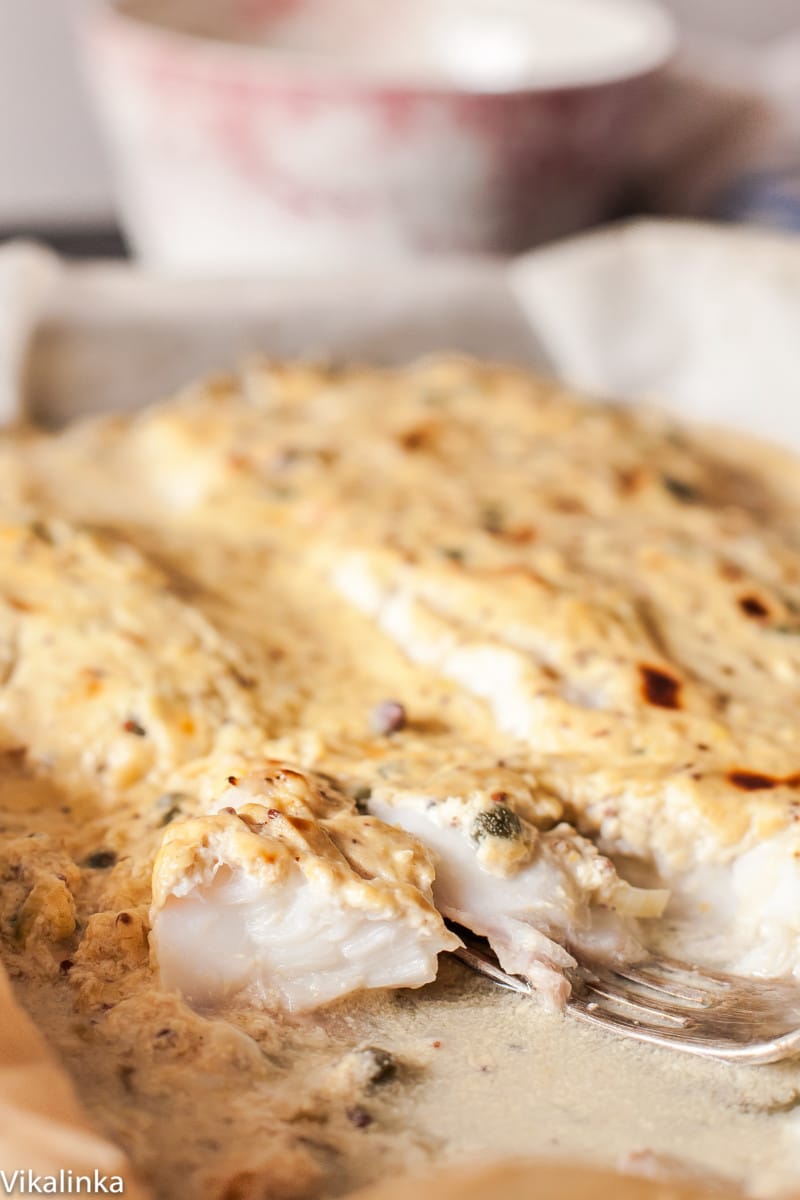 Ingredients
4

cod pieces/2 lbs

salt and pepper

1

cup/ 200 ml creme fraiche

3

tbsp

Dijon mustard

1

tbsp

whole-grain mustard

1

leek

white part only, minced

2

tsp

drained capers
Instructions
Preheat oven to 425F/210 C.

Line a shallow baking dish with parchment paper, arrange cod on it and sprinkle with salt and pepper.

Mix creme fraiche, both mustards, chopped leek and capers in a medium bowl.

Spoon the sauce over the fish, it should be covered in an even layer of sauce.

Roast in the oven for 10-12 minutes.

Change your oven setting to broil/grill and continue cooking for 2-3 more minutes until the sauce is slightly blistered.

Serve immediately.