(This post was created in partnership with Denhay Farms. I was compensated for my work. All opinions remain my own).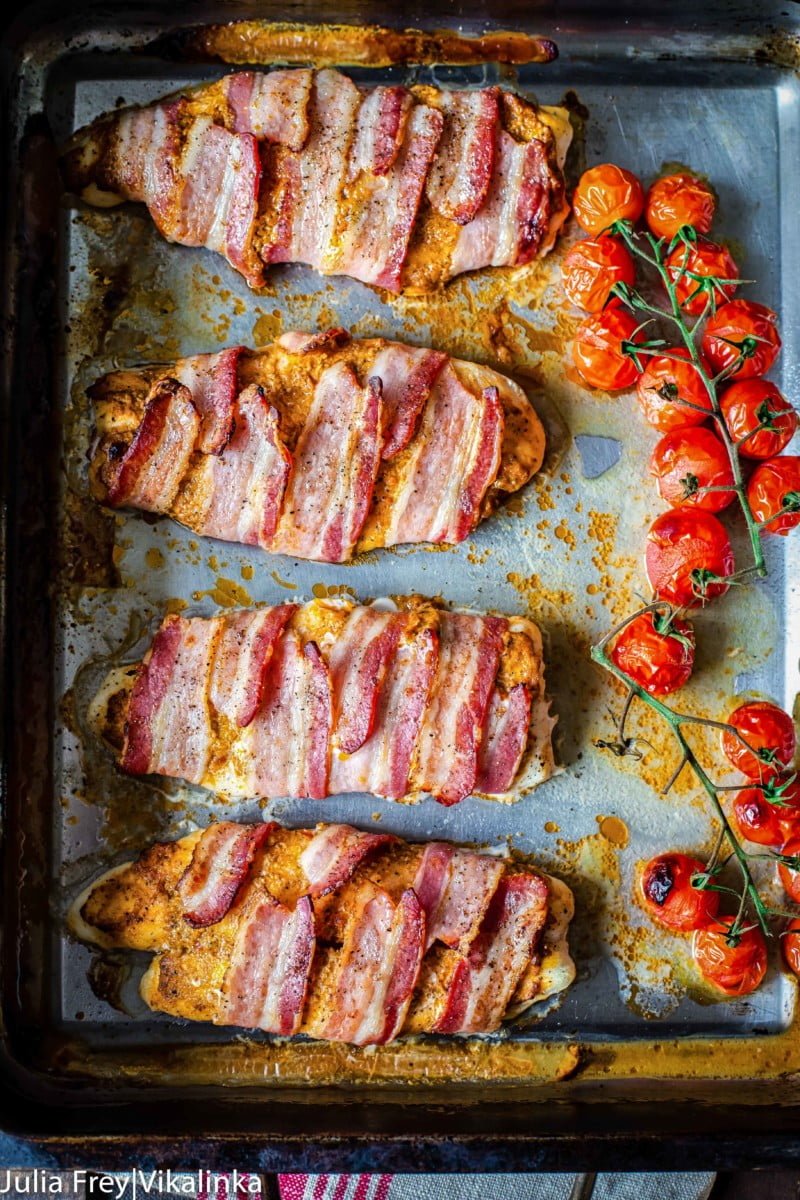 When it comes to planning my family dinners I often take inspiration from my international students. Why wouldn't I… I spend the majority of my day speaking about all sorts of things with people from all over the world, and I have to admit discussing their national cuisines is one of my favourite subjects.
Most of them have no idea their English teacher is a food blogger on weekends, so I get the real scoop on their dining preferences undetected. One food item that comes up over and over again is fish.
My Mediterranean students often wonder why a nation that lives on an island eats so little fish, and I can't give them a good reason if I am honest.
Their 3-4 times a week fish consumption compared to ours is much higher and we all know far healthier. I go home feeling more resolute to include more fish into our diet. Now the next hurdle is to convince my family.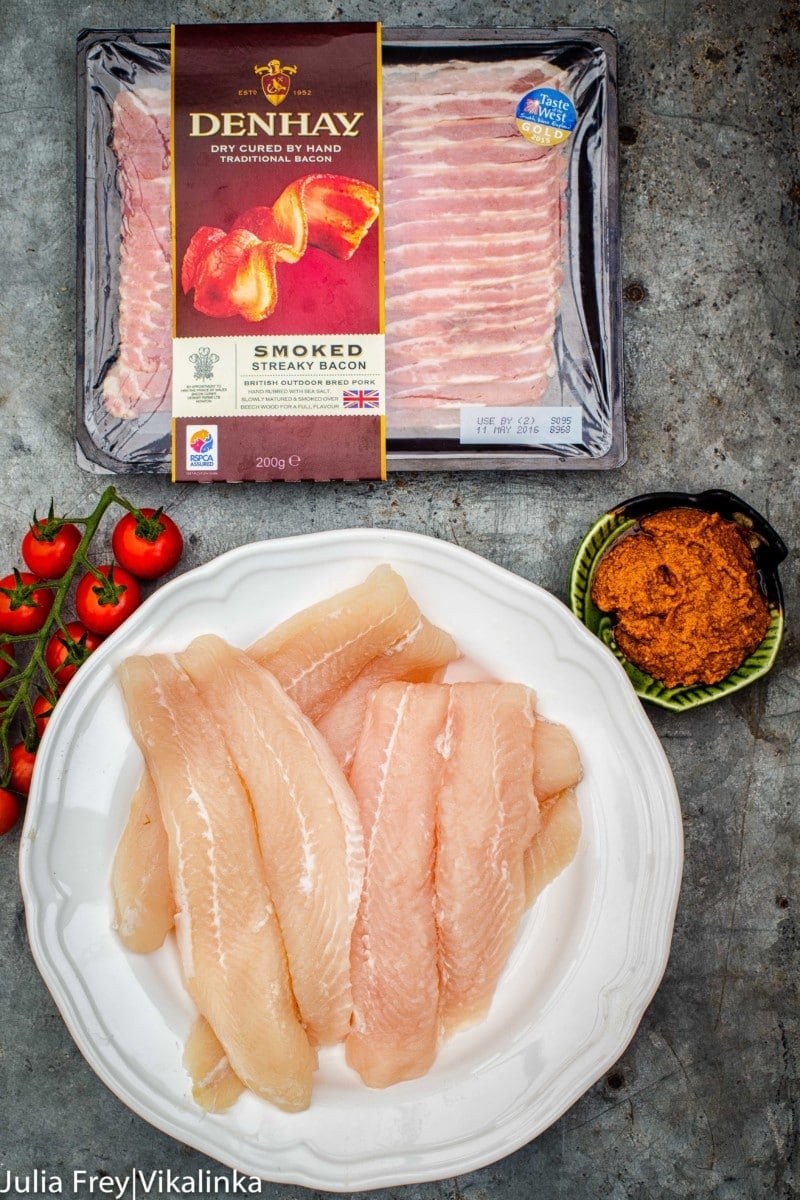 Combining fish and bacon is not something that immediately comes to mind although it is by all accounts a winning pairing even fish reluctant eaters, aka my family, will love.
I get the idea on the train and my little plan makes me smile because I know that if I hit the shop on the way home from the train station the dinner will be done in no time and with very little effort.
Bacon wrapped fish is the quickest summer dinner to throw together that only requires 4 ingredients! What makes this fish recipe absolutely outstanding is the quality ingredients of course, beautiful basa fillets and smoked streaky bacon by Denhay!
Denhay bacon is available in Waitrose, selected Sainsbury's and Ocado and it is an absolutely beautiful award winning product.
The preparation process takes about 10 minutes plus about 17-18 minutes in the oven, I use that time to throw together a simple green salad. My dinner is ready in under half hour and it is a HUGE WINNER!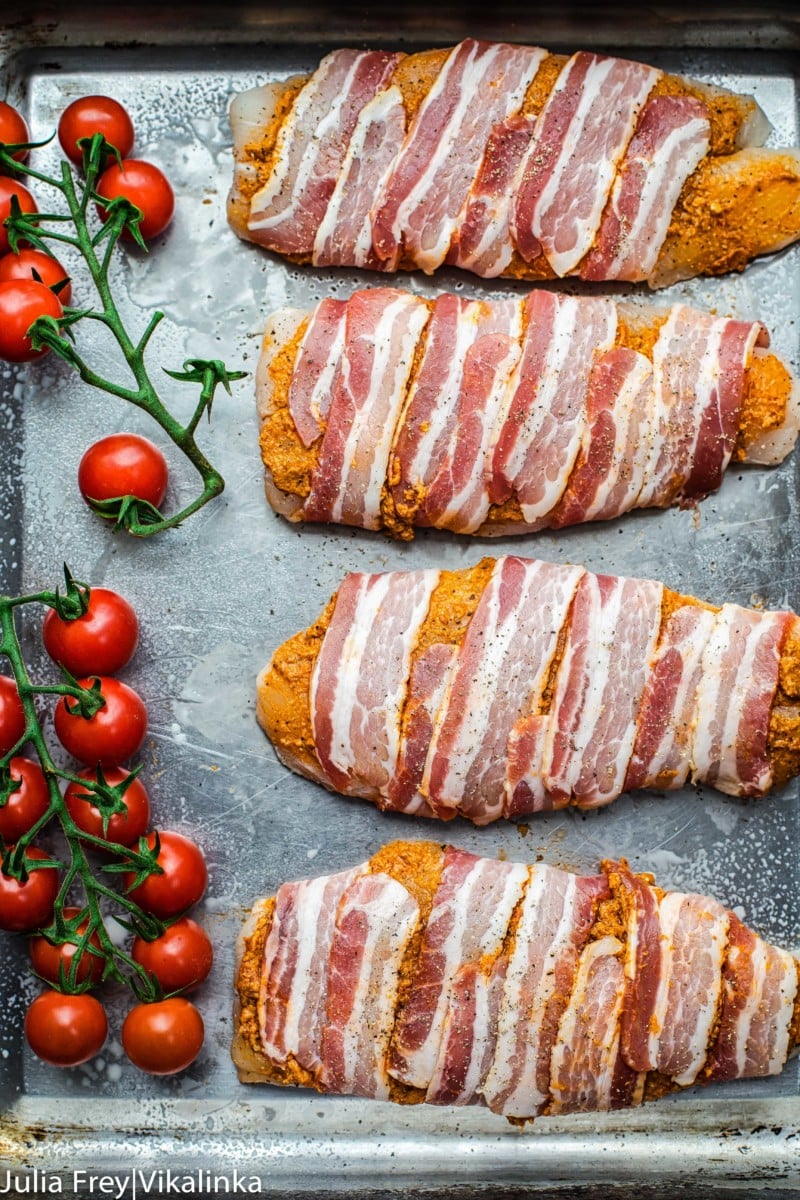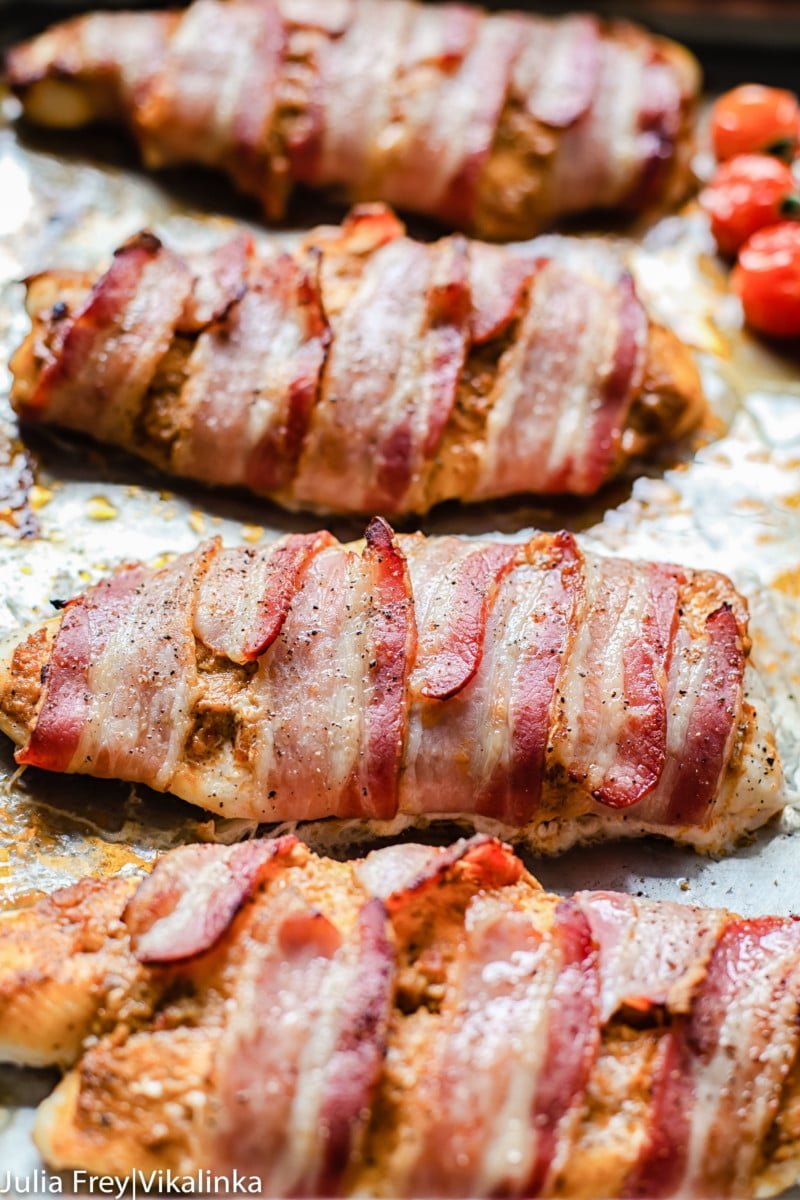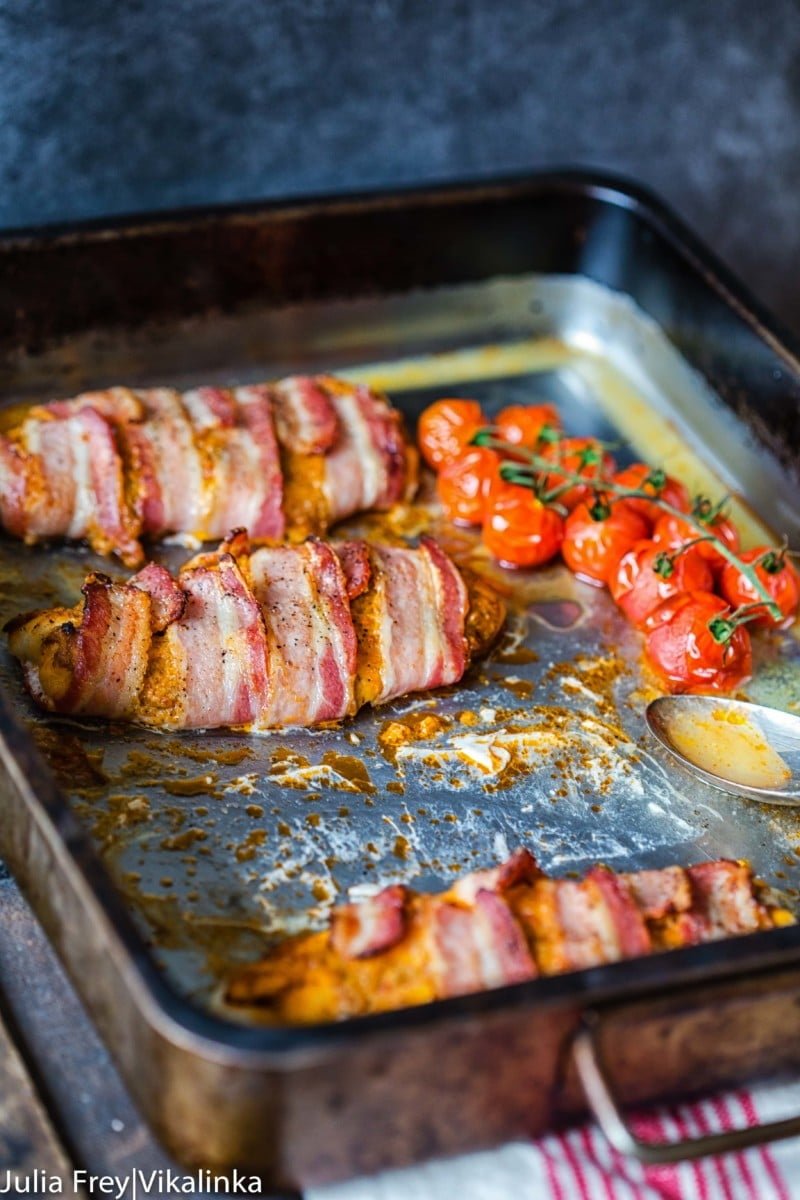 Ingredients
4

basa fillets or any other white fish

12

strips of Denhay smoked streaky bacon

4

tbsp

sun-dried tomato pesto

2

vines of cherry tomatoes

salt and pepper
Instructions
Preheat oven to 400F/200C.

Salt and pepper the fish and spread 1 tbsp of sun-dried tomato pesto per fillet.

Wrap 2-3 strips of streaky bacon around each fish fillet and sprinkle with black pepper.

Arrange on a tray big enough to fit the fish fillets and 2 vines of cherry tomatoes without them touching each other.

Bake in the oven for 14 minutes, then turn your oven to grill/broil and cook for 3 minutes further or until the bacon is crispy and the tomatoes slightly charred.