Fancy a self-guided wine tour? It's not as hard as you think, and a great way to see a new place. Amalfi Coast and all of Campania is a fantastic choice with lovely wines and stunning sites! Read our tips on a memorable wine tour to southern Italy.
Mad about Italy? Take a look at our travel guide to Rome!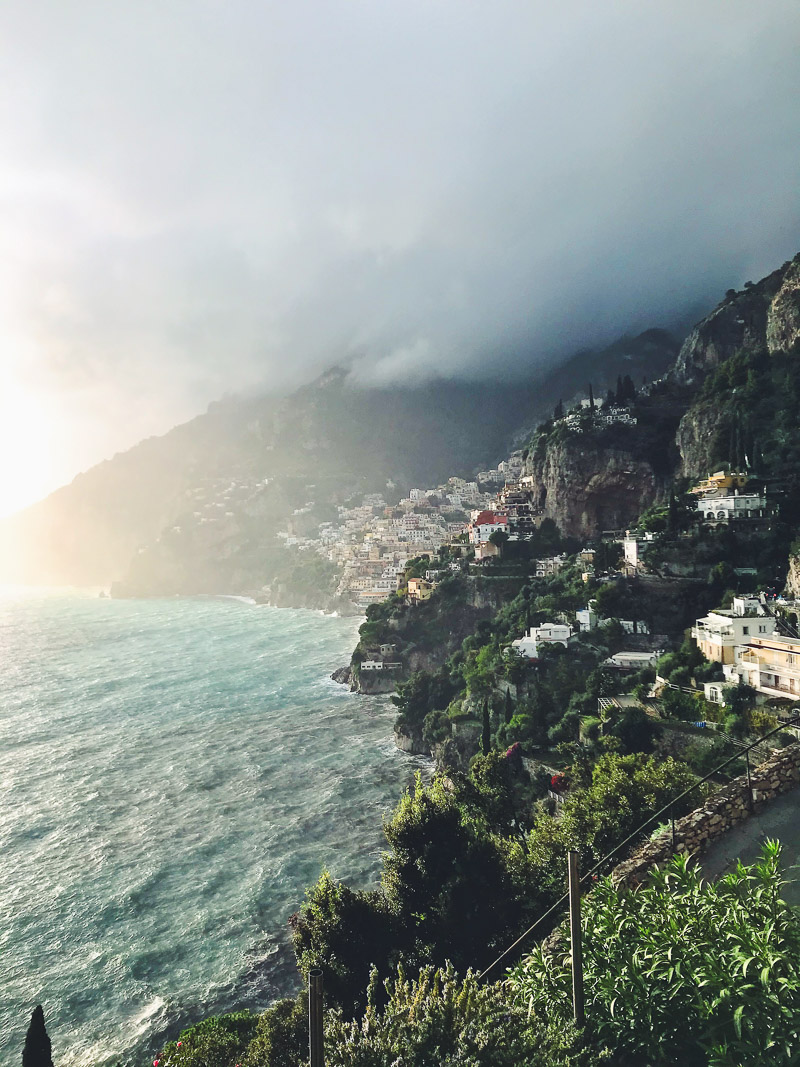 There are few better ways to experience an area than by sampling its produce.
We find organised wine tours too restrictive. There is something special about finding our own way on a self-organised trip.
Fortunately, self-guided wine tours are not all that difficult. With a bit of planning and a heavy dose of flexibility, anyone can set up their own tour.
If looking for a wine tour of your own, we heartily recommend the Amalfi Coast, in the southern Italian region of Campania. A beautiful area, full of iconic locales, it also has an enviable diversity of wines that will keep any wine lover very, very happy!
Tasting wine
The Amalfi Coast region has a tremendous amount of wine to offer, with impressive variety.
Unfortunately you have probably not heard of most of the wines on offer as export seems limited, and the wines of the area are simply less visible on store shelves than other varieties such as Chianti and Sangiovese. It's truly a shame, because the wines available are very good.
The varieties of wine in the wider region are too numerous to list here, but fortunately there are many good reference guides to help you. It's worth understanding the differences between DOC (certified as coming from a specific territory, with other restrictions on methods) and DOCG (the same as DOC but only the best varieties and regions and stricter restrictions).
That said, these are useful in suggesting good wines, but there are more that do not qualify for these designations that are very much worth drinking.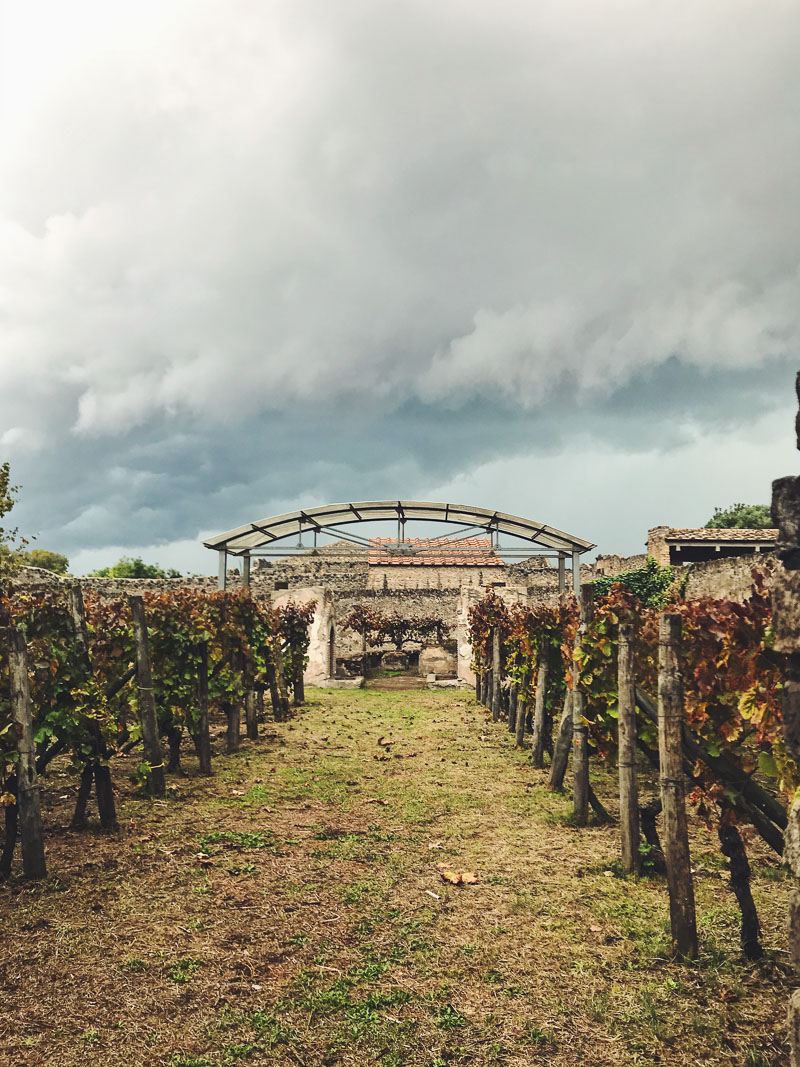 While the Amalfi Coast is more notable for producing white wines, there are reds that absolutely stand out from the pack. Taurasi in particular is quite fantastic, as is Aglianico del Taburno.
Our plan was simply to try each of the wines that received a DOCG or DOC designation, however we could find them (wineries, grocery stores or restaurants all count!).
While we didn't quite get there, we loved the attempt and were able to taste wines from almost every region. Each came with a very different taste and story, and collectively gave us an understanding of the region few other tours would have.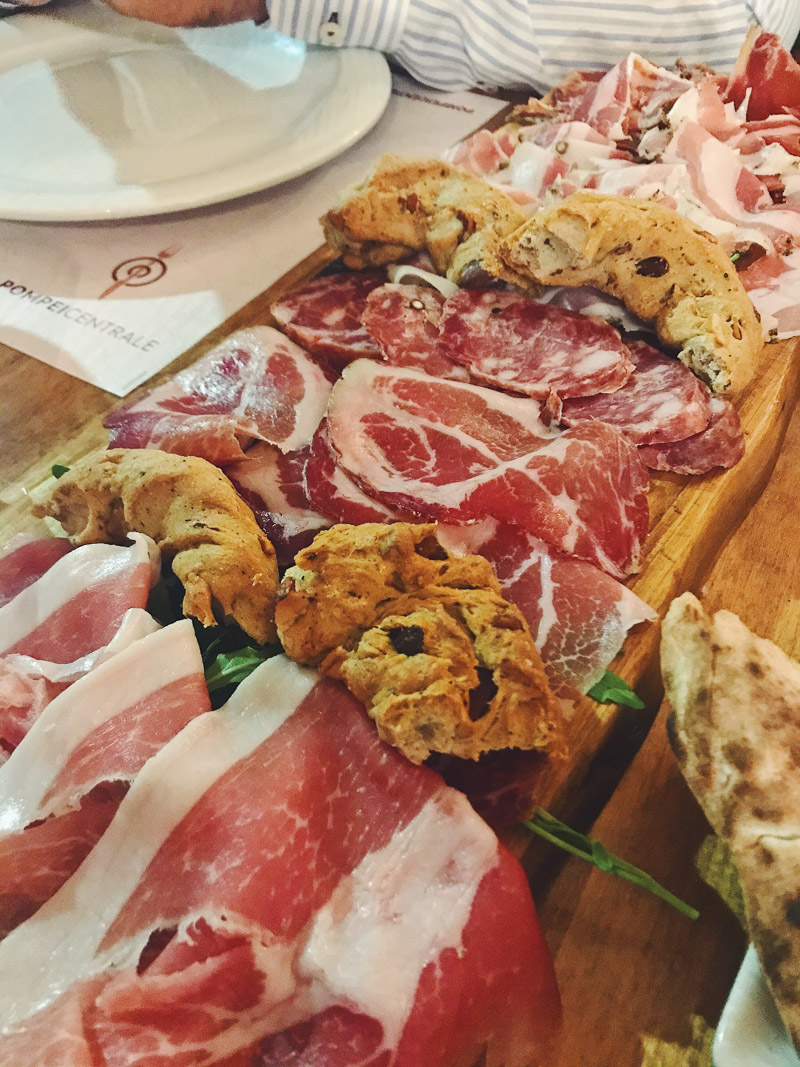 Visiting wineries
We looked for wineries scattered around Campania to visit in order to get a sampling of the diversity in wine production, and as an excuse to see more of the region. There are two main ways to get expert help in sampling wines:
Find an organised wine tasting: there are many in the region tailored to tourists, providing an introduction to wines they produced with a tour of the facilities used to make them. Rural tours will include a visit to the vines themselves, while those in cities must skip this step. Prices, we found, are quite reasonable. De Angelis Winery in Sorrento is our pick.
Write wineries directly. We weren't sure about how our approaches would be received, but local wineries – especially the smaller ones – were wonderfully hospitable and, even when they couldn't accommodate our visit, were enthusiastic about the idea. Our favourite, and the highlight from our self-guided wine tour, was the fabulous Donnachiara Concept Winery in the remote village of Montefalcione. Nestled in the best wine area of Campania, Donnachiara produces some of the best wines we tasted, each with a story and crafted with admirable care. Best of all, the owners and winery staff were hosts of the highest caliber, taking far more time than they needed to to talk about the wines themselves and the dream they have for the future of the winery. A brilliant stop and one that we will remember.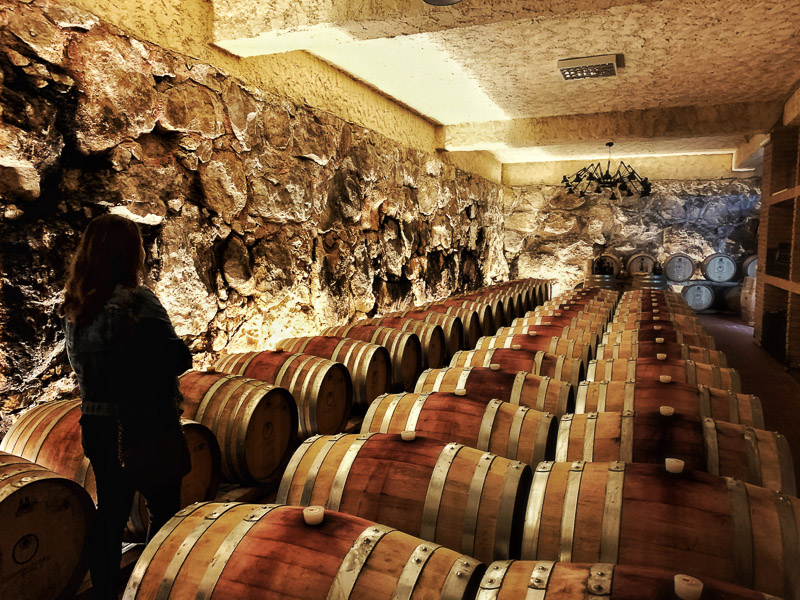 Ultimately, it is a huge help to have some guidance in tasting wines to help understand the nuances behind each and how factors like terroir impact the taste. But these experts are to be found everywhere, and as in most things, it is not at all difficult to get enthusiasts talking about their craft.
Towns and cities
Naples
Most trips to Campania will start in Naples, by far the largest city with the biggest airport. It's quite an introduction to the region! If you've heard that Naples is crowded and chaotic, you have not been misguided, even if this almost definitely understates the reality.
It is madness, full of people crammed into tight streets with drivers careening about without any concern for pedestrian safety. If you like this sort of thing, then Naples is brilliant fun.
If this isn't your cup of team, then move on to more relaxed locations. Our group was split between strong reactions, but do give it a try to make up your own mind.
Naples is easy to access by train from other places in Campania, and it is not too difficult to get to the Amalfi Coast from here by train to Sorrento.
Under no circumstances would we recommend driving in the city itself, although the highways around it are easy to navigate. We arrived by train into the city and walked, which is easy to do and the best way to get a feel for the city.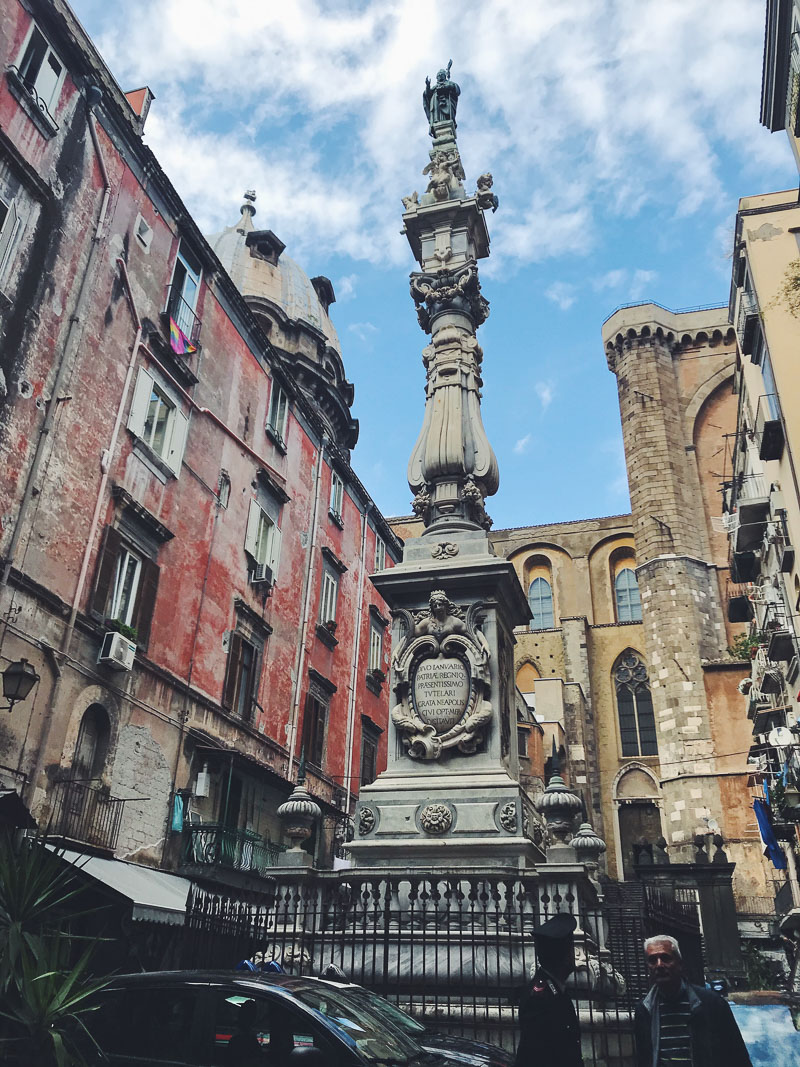 Pompeii
A short train trip from Naples or Sorrento is the legendary city of Pompeii. While the ruins are the best known bit, the town remains very much alive, if not to the scale of its Roman predecessor. The piazza is attractive and quiet and there are a few worthy restaurant choices to be found.
Our strong recommendation is for the truly fantastic Mercato Pompeiano, with top quality food choices and a wine list to match. Restaurants are available closer to the ruins, but with the slight dip in quality expected around tourist attractions. We found Venuno Grammi to be a worthy choice.
Give yourself plenty of time to spend in the ruins, which are remarkably large and can absorb a great deal of time. Take some water and snacks with you. Find the information you need at the official website, including opening times and ticket prices.
Given the scale of the site and the lack of English signage, an audio tour is strongly advised. While a range of tours are available through smartphone apps, the lack of good reception at the site means that these should be avoided.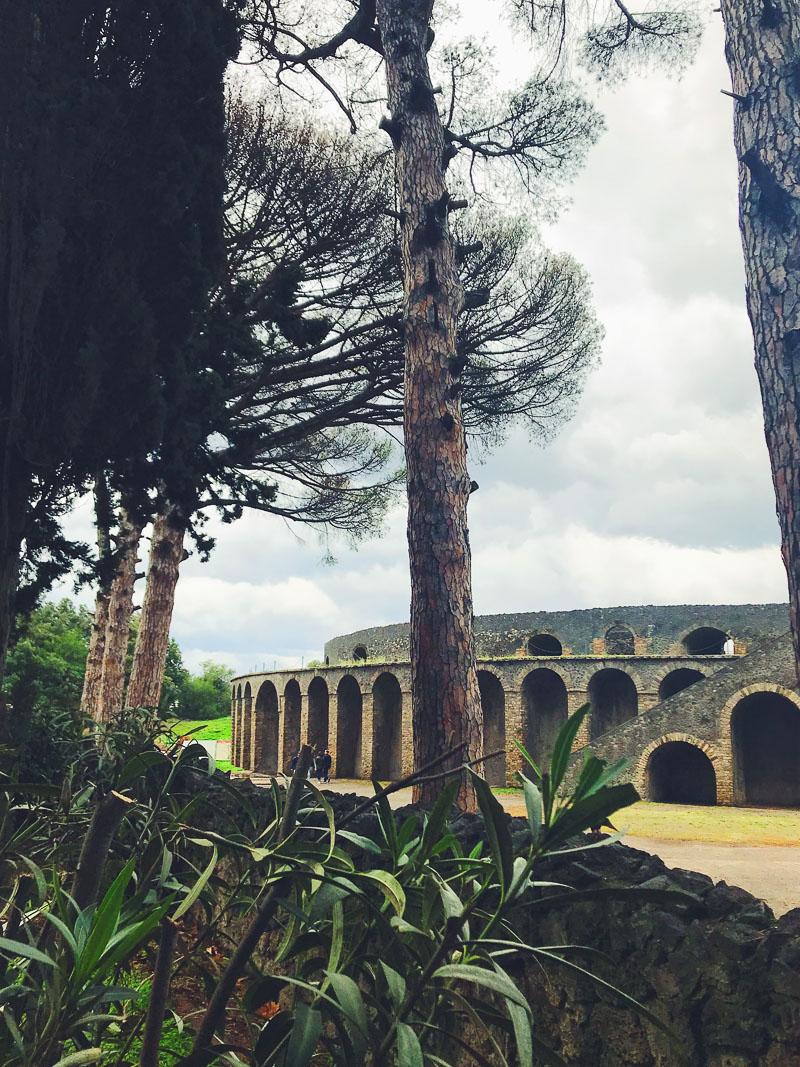 Sorrento
Sorrento has been a favourite of writers and artists – and a stop on any worthy European tour – for generations. It's a truly beautiful city, lovely for a stroll and full of life, and a great entry point to the Amalfi Coast.
Allow time to get lost in the winding streets, ready to find a tasteful shop, an unexpected view and a delicious seafood dinner!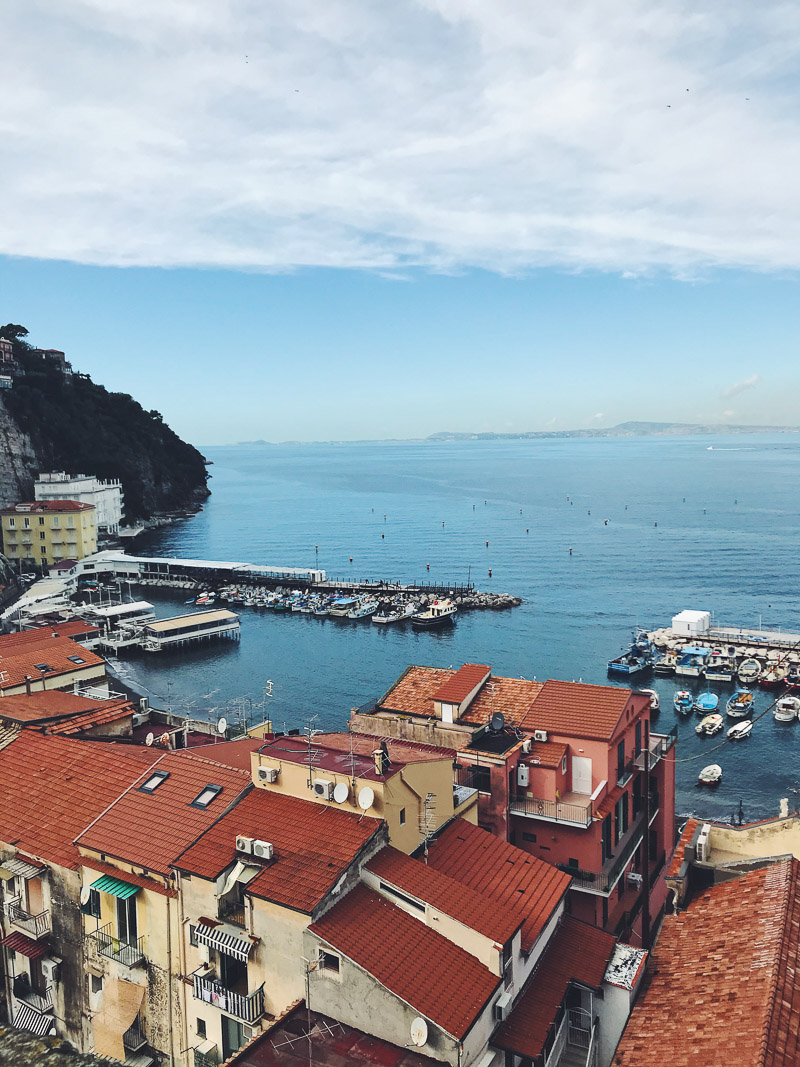 Salerno (and Amalfi Coast)
An industrial city with a long history, Salerno is not often to be found on 'must see' lists. For most visitors – including us – it serves as a gateway to the Amalfi Coast.
Salerno sits on the other side of the Amalfi Coast from Sorrento, which could make it a useful destination if you are looking to drive through.
While it doesn't have a whole lot to offer to the average tourist, it does have a great deal of worthy activities, such as the fantastic cooking class we joined, offered through AirBnb.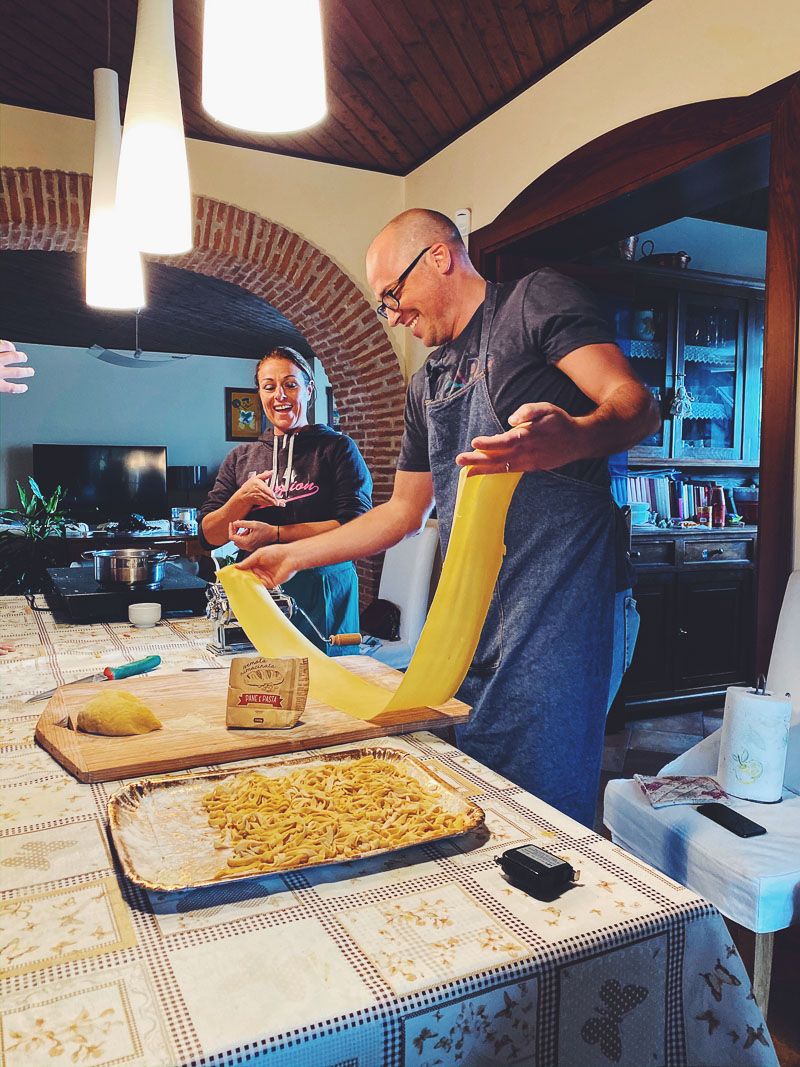 The Amalfi Coast itself is definitely a must see. The dramatic coastline is home to some seriously beautiful towns and views, and well worth a view. A highway makes its way across, and while it is certainly a challenging drive it is not unmanageable. Trains are not an option, so unless you choose a tourist bus service, a car will be your best option.
Be ready to pull over to soak in the view (the driver should not ever be caught looking about!) and plan stops in towns along the way. Positano must be on the list, but there are others along the journey that are worth a stop as well.
The towns and viewpoints worth taking in are too numerous to list here, so best to just give yourself plenty of time and take any opportunity you can to pull over and take some time. The coast is truly a treasure and not to be rushed.
Recipes inspired by this part of Italy: