Because who doesn't want to visit the Eternal City? Here's our take on the best places to visit in Rome.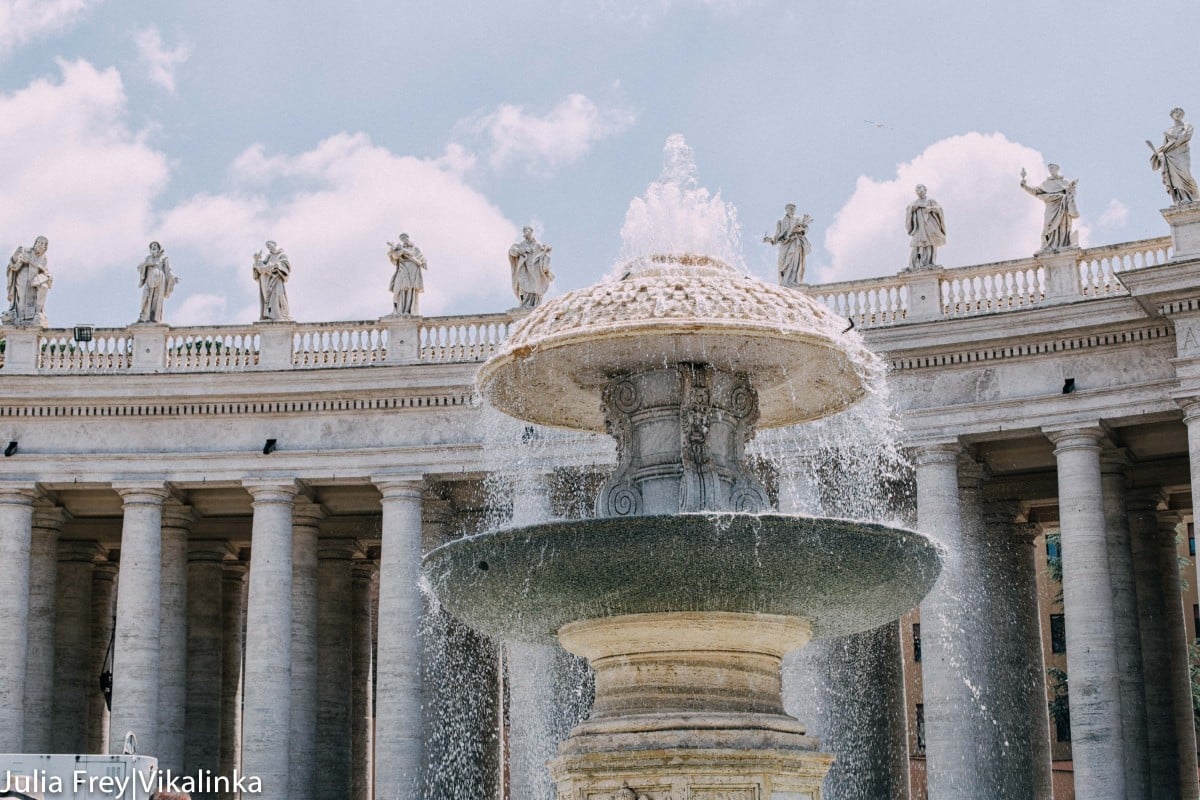 Having been to Italy numerous times, it's a wonder we hadn't made the trip to Rome sooner. It is, after all, one of the very few world cities that makes it on every serious travellers list.
I was personally inspired to visit Rome by the Audrey Hepburn and Gregory Peck classic 'Roman Holiday', although I find this hard to admit given my deep aversion to becoming a cliché.
But why shouldn't we visit? It was the centre of the empire by which all future empires were judged, the ultimate destination of all roads. At some point, we have all had a photo of the Coliseum as a desktop background or on a wall calendar. Before we ever get close it exists in our imagination and collective memory.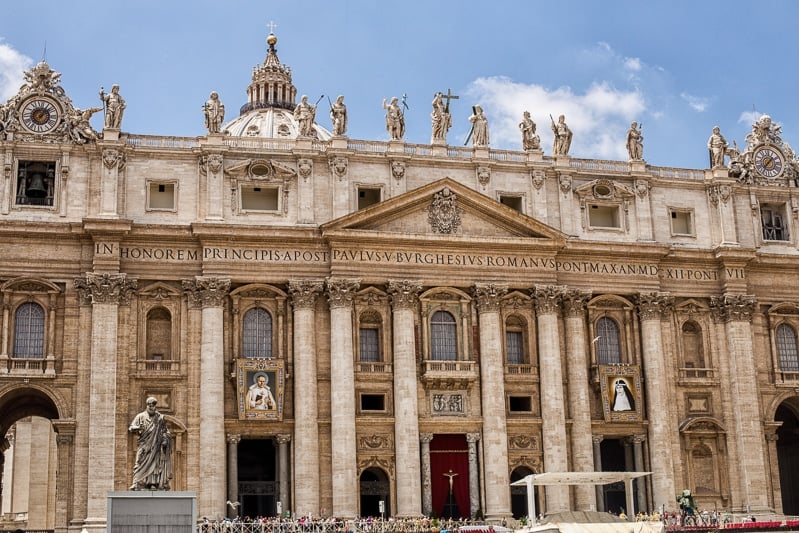 Which all makes a visit a bit risky. The problem with places so well known is that we inevitably find ourselves squeezed into the tourist machine as soon as we arrive. With so many people passing through the city becomes more concerned with getting us through efficiently than allowing us to experience the mystery and intrigue that should emanate from such a historic place. Sad to say, Rome did not capture my heart in the way of smaller, less well-known Italian cities, even if the setting was far more grand.
As well-practiced independant travellers, and easily annoyed when others fail to work along our schedule, we found Rome to be challenging. Although I would always prefer seeing the sites at my own pace, long lines everywhere worth seeing convinced us to use guided tours to skip the queue. Money reasonably well spent, although the tour groups tended to be fairly large, making it difficult to hear everything that was being said in the more crowded areas.
What to see

Well, this is difficult. The challenge here is not to find things to see, but to narrow down the list of places to visit in Rome into something manageable.
The heart of the old city
No trip to Rome would be complete without a visit to the Coliseum, every bit as stunning as its reputation would suggest. A building of such drama will not fail to impress. The lines, are every bit as epic, so you may want to join one of the frequent tours to skip to the front.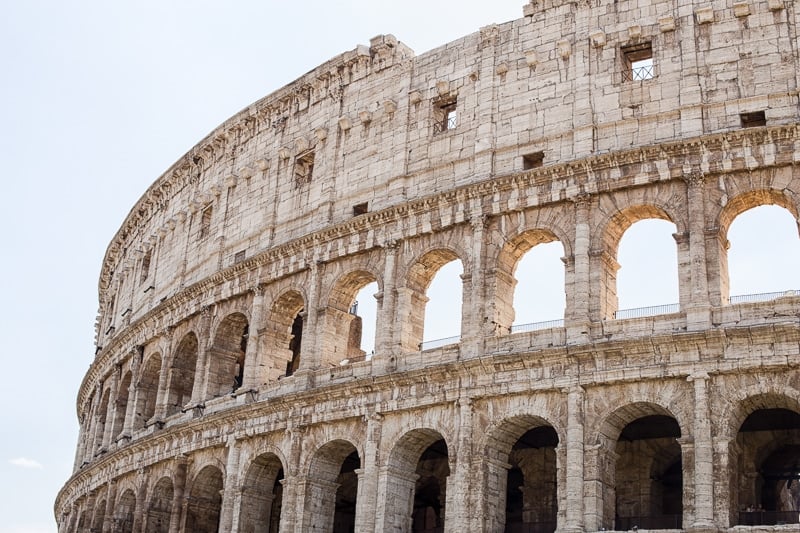 From here you will walk up the Palatine Hill and towards the Roman Forum, the ancient centre of the city. You will enjoy them both because of the wide open spaces, and you will love them because of the availability of shade. It was here that we found a guided tour especially helpful, providing some context to what would otherwise be just another set of ruins. Save some time and energy to wander for a while.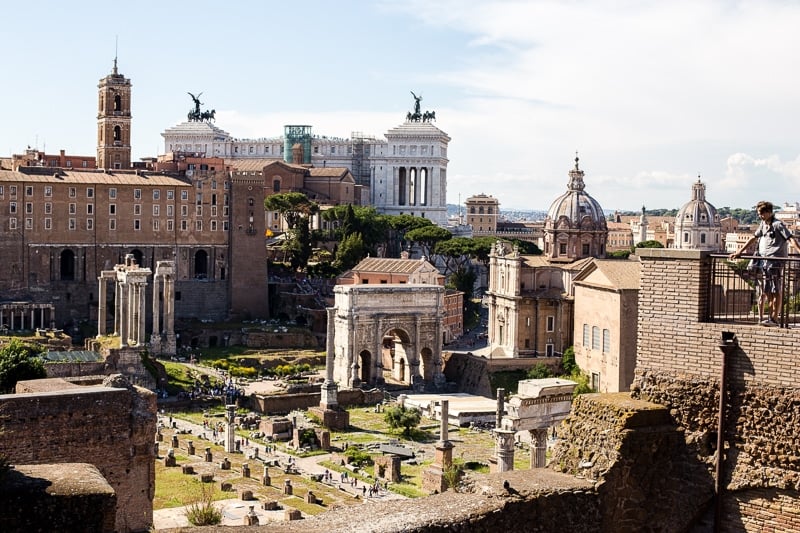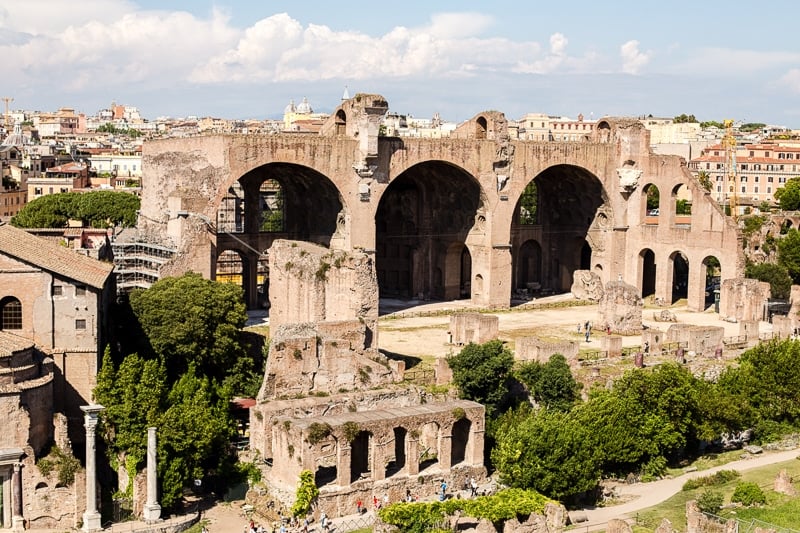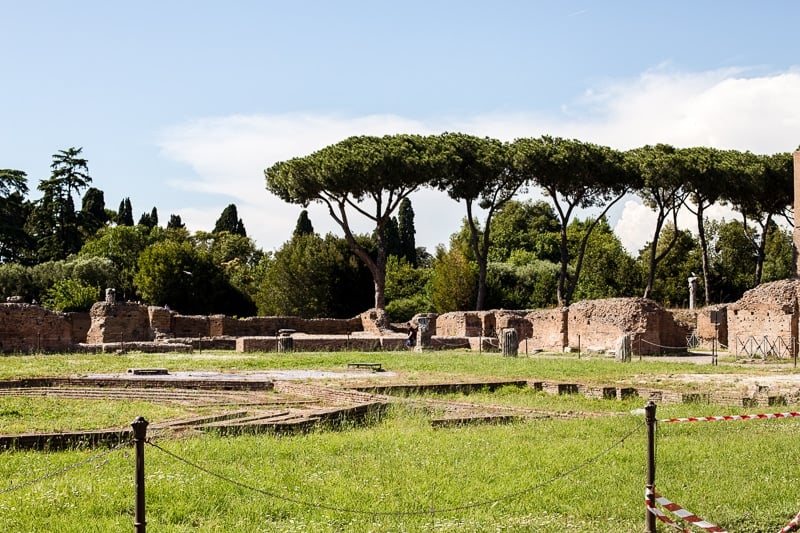 Impossible to miss is the Altar of the Fatherland (Altare della Patria), an rather imposing memorial to the first king of unified Italy and soldiers who died in the First World War. Apparently it is quite unpopular among the Romans, derisively called the Wedding Cake. I confess to liking it quite a lot, though. Climb up to the top for the best panoramic views of Rome.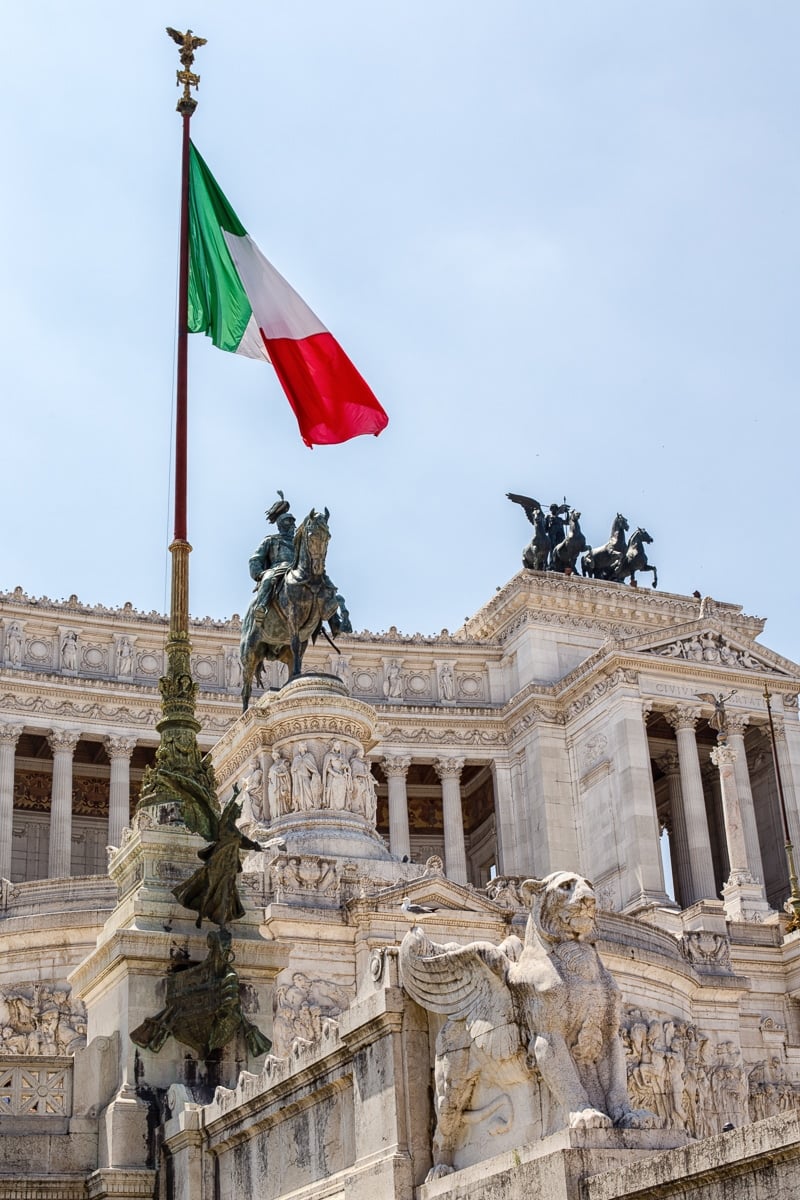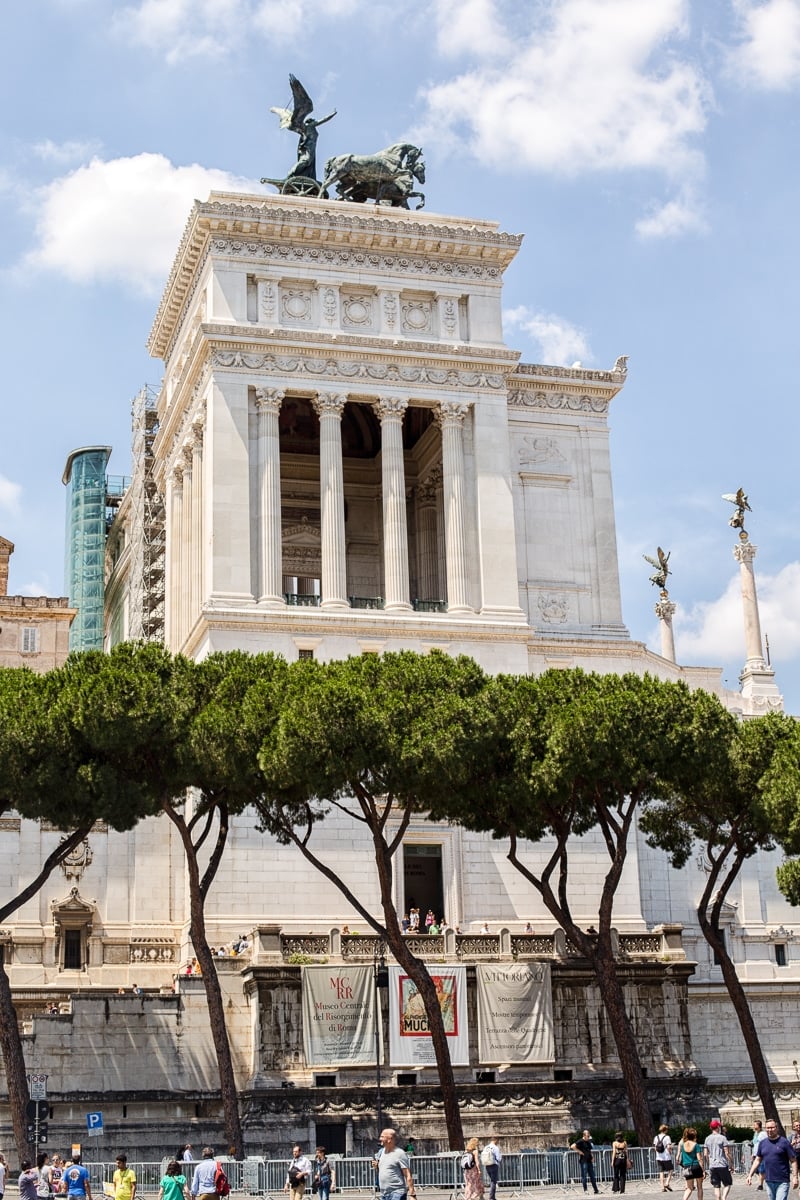 Vatican City
Near the top of every visitor's list will be the Vatican. The problem is, that it is on every visitor's list, while not quite large enough to contain them all. Despite high hopes for a memorable visit it was rather overwhelming in unpleasant ways. The chief objective seems to be to get as many paying customers through the doors as possible, leading to oppressive crowds in every room. Julia, tragically, forgot to look up at the Sistine Chapel ceiling, so concerned was she to survive the crowds. The Vatican itself is remarkable and beautiful, but the visiting experience left much to be desired.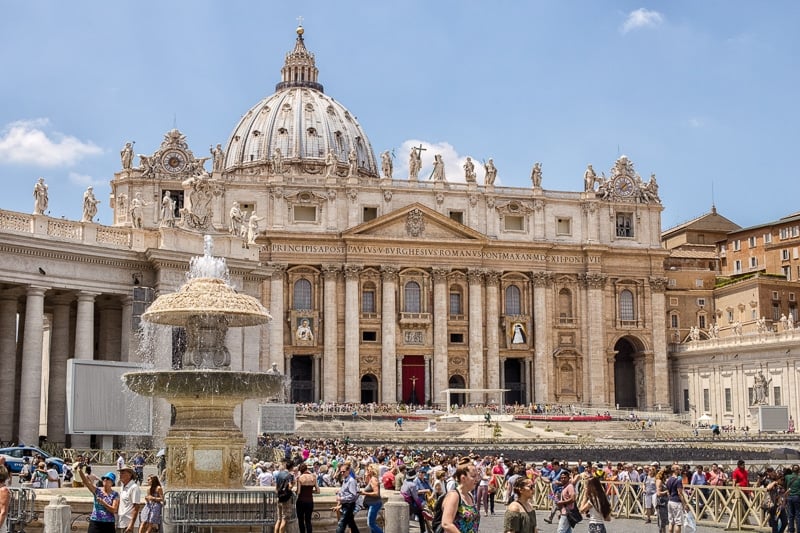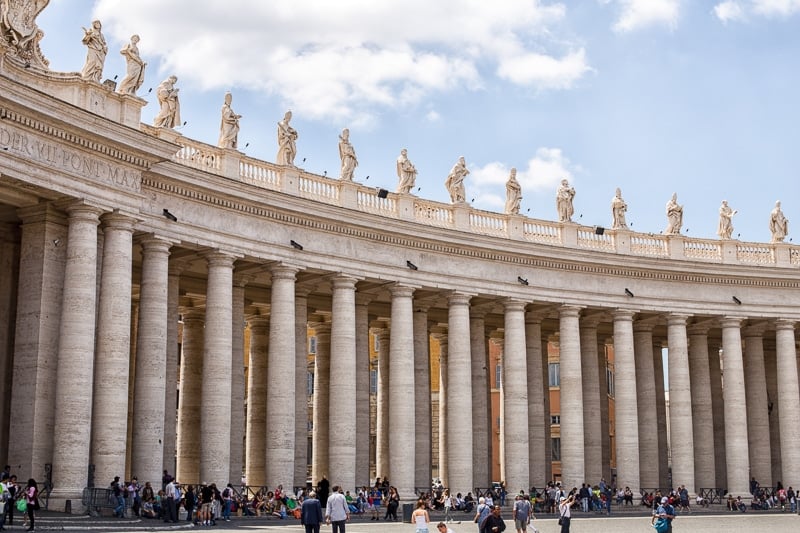 Going further
The Pantheon is a rather dramatic stop, and surprisingly, free to enter. Formerly a temple dedicated to the old Roman gods, it was transformed into a church, although it's now more a mausoleum. The freestanding dome that stands atop the building is all the more impressive given the era in which it was build. They did do things right.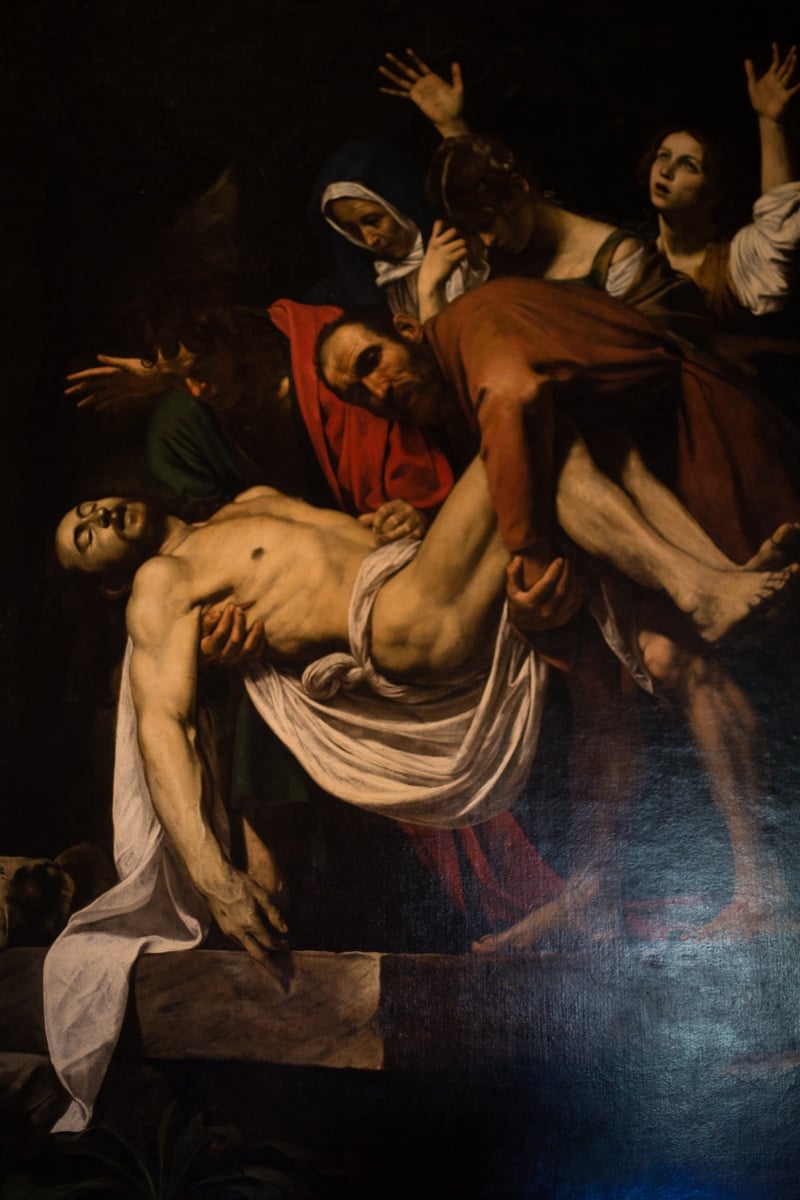 A short stroll away is Trevi Fountain, one of my favourite stops, and a place worth visiting more than once. Make sure you see it during the daytime as well as the evening. Whenever you stop by it will inevitably be throbbing with life and energy as a favourite stopping point for tourists and locals alike. We enjoyed people watching over a gelato, finding it especially interesting to watch the occasional skint backpacker try to scoop some of the change thrown in by passerbys.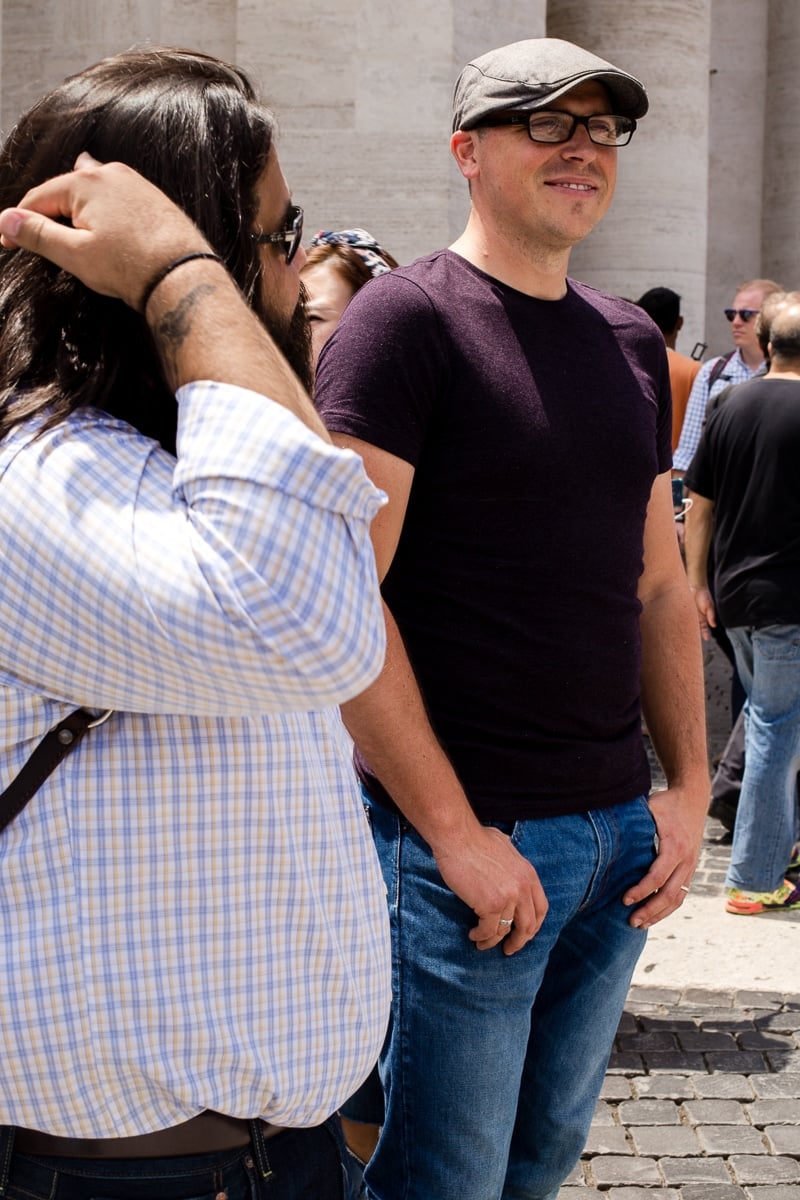 The Spanish Steps are likely quite nice. Can't say for sure though – they were well protected by builders walls when we went by. The photos if found on Google look nice though.
A little further up is the Villa Borghese, a rather pleasant park and refuge from the heat and hustle elsewhere. Rent a bike or a pedal-powered go-cart to see it at speed.
There is, of course, much else to see, such as the Catacombs, Castel Sant'Angelo, and more museums and piazzas than you can shake your selfie stick at. It would get a bit monotonous to say it all, so I'll leave you with the recommendation to plan your stay well. Do plenty of research so you know what you want to see before you get there, and expect to spend plenty of time in lines. And, as always, budget for plenty of time to wander the streets and back alleys, because not everything worth seeing will be in your guide book.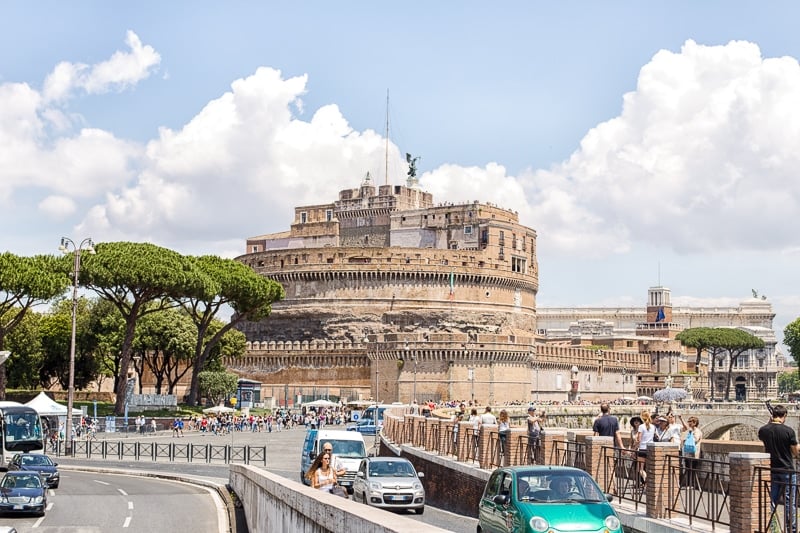 Getting fed
Food in Rome is a bit of a tricky subject. In most other countries, the food we found in the main parts of the city – at least the areas tourists are most likely to frequent – would be considered decent and reasonably priced. But this is Italy, a country defined by its cuisine, and that's just not good enough. Italian food should be amazing, not decent.
Alas, cities with hoards of tourists get used to taking shortcuts. As with many other similar locations, there is little incentive to make food the best it can be when you and throw anything on a plate and serve it with a healthy mark-up.
So where should you go?
If you want the best food Italy has to offer, you are unlikely to find it when you visit Rome. But that doesn't mean that mealtimes will be wasted. Dinner al fresco in the Piazza Navona is a memorable experience for both the scenery and street performers. The same applies to the Piazza Rotonda, which allows you to nibble your dinner while gazing on the Pantheon. Even if the food could be better, the locations are pretty unbeatable.
For the best food in Rome, locals will point you in the direct of Trastevere. A walkable distance from the centre, or a short ride in a taxi, it is well worth the journey. I've been wracking my brain to remember where we went, but I'm not sure it matters. Everywhere looked good, and although my sample size is small, the reputation of the area suggests you are unlikely to go wrong. Restaurants are unpretentious and noisy, which is as they should be, and brilliant value. Come here for Italian classics like pizza and risotto, and feel like you've done it right.
(Want to create the Italian experience in your own kitchen? Here are some ideas to get you started!)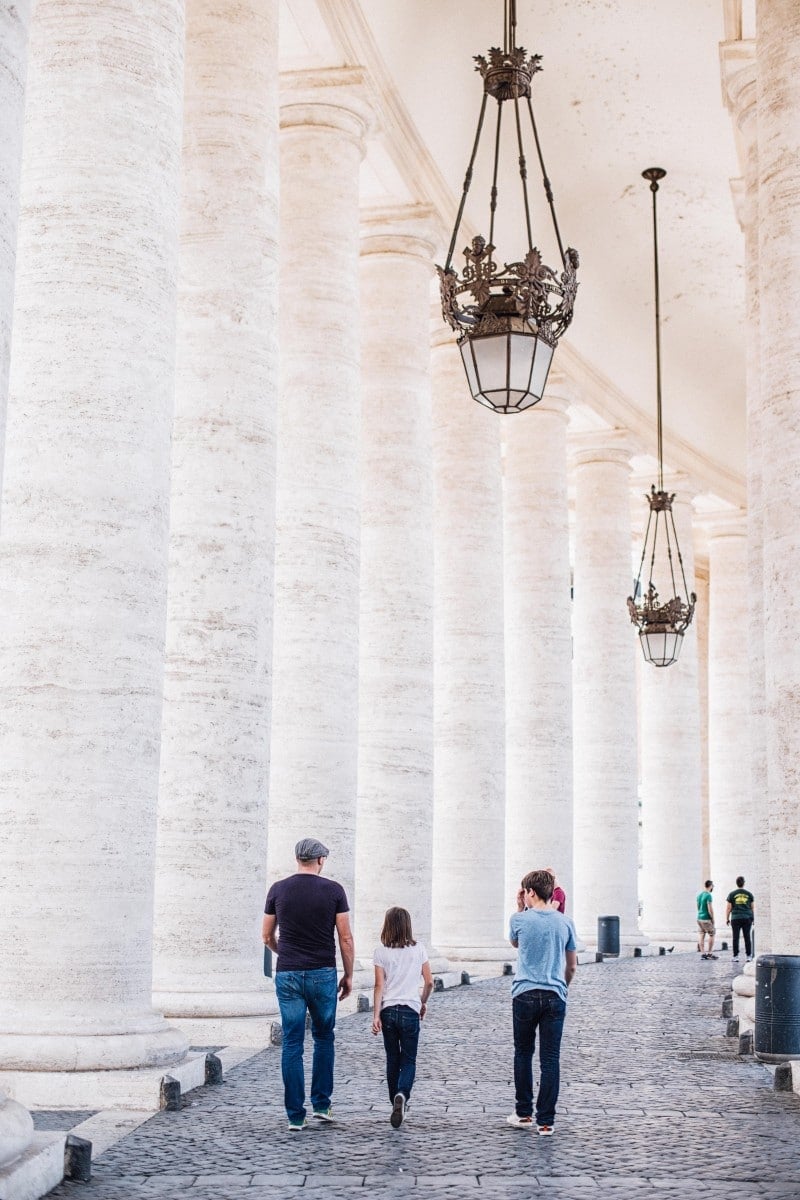 What to think?
All this leaves me feeling a bit bad. I don't want to sound down on such a legendary city. A visit to Italy – and possibly Europe – would be incomplete without a trip, and there are so many remarkable places to visit in Rome. The sites themselves will leave me permanently marked, so stunning are they in scale and importance. And Romans themselves are every bit as charming and energetic as their reputation would suggest. I am deeply grateful for the chance to visit. But if you follow in my footsteps, you will do well to manage expectations. Be ready for some of the challenges inevitable in a place so swarming in tourists.