All the tips on what to see in Saint Petersburg to make your visit one of the most unforgettable trips of your life!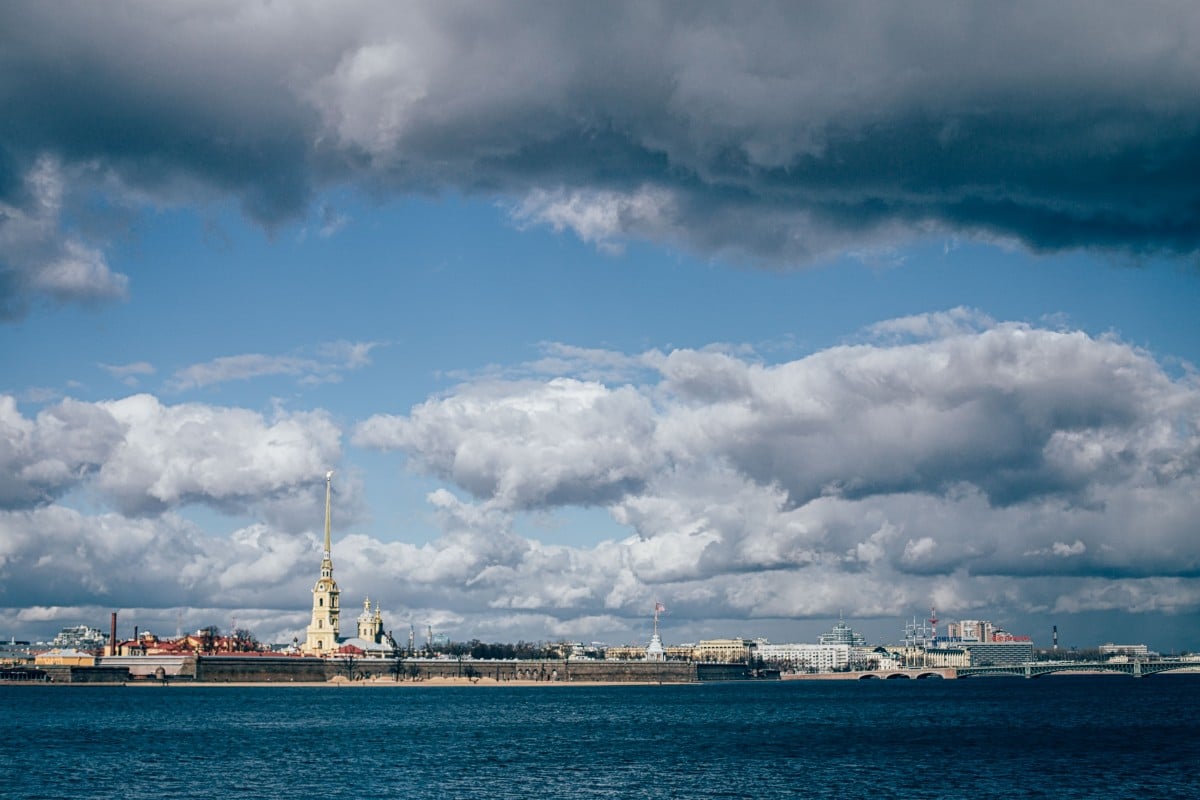 Saint Petersburg has long been the holy grail of cities for us. A place Julia had visited in her youth, it's been on our list for as long as we've been together. Although long overdue, we finally made it, and are glad we did. Despite poor weather and an injured knee, this is a city that left an amazing impression. It's not only the dramatic layout, gorgeous architecture and world-class culture, great as they are. Turns out the people who live there are quite amazing in their own right, incredibly welcoming and helpful.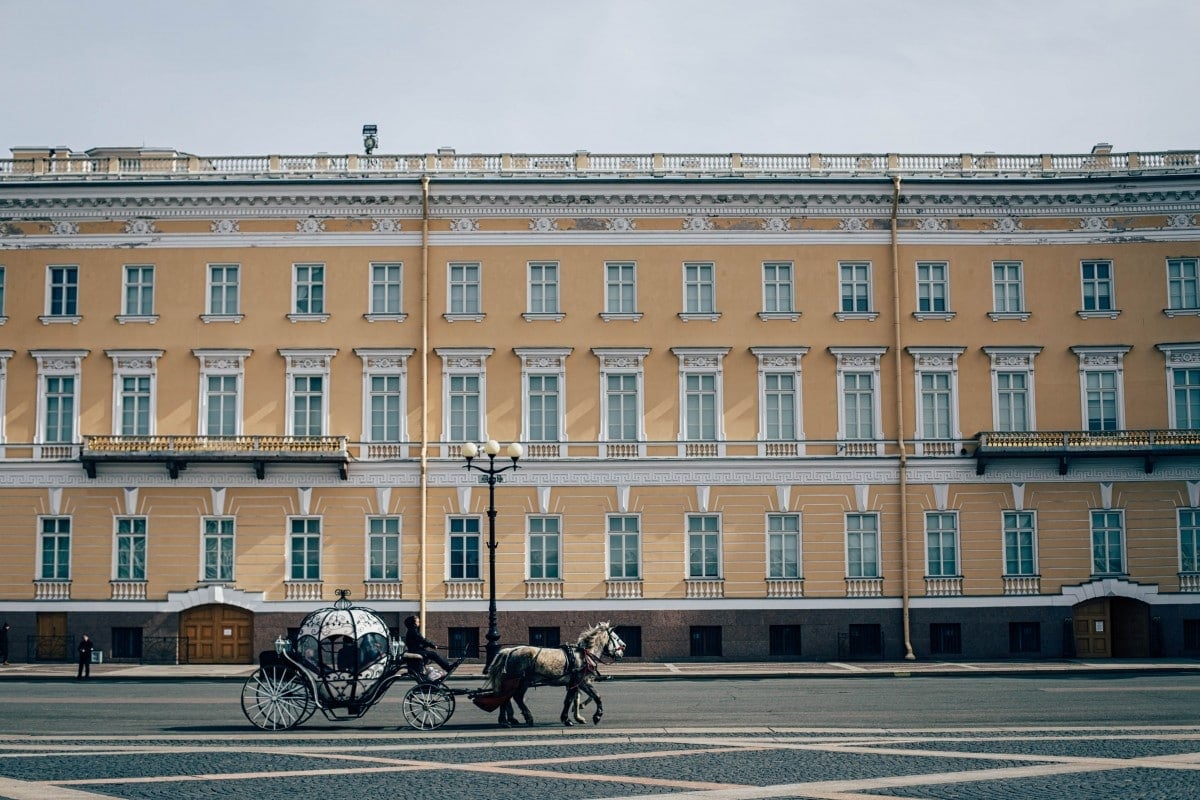 If you come with any expectation of what you will see or the welcome you will receive, please do leave it at the airport gate. Let the city speak for itself.
Saint Petersburg was, quite literally, designed to impress. The layout, the scale, and luxurious architecture were built from scratch to show the wealth and power of Russia to the rest of the world, and to introduce the sophistication of Europe to Russia. I am no historian and would struggle to back this up with a great deal of evidence, but the timeline of events convinces me that the founding of Saint Petersburg played no small part in heralding in the golden age of the Russian Empire.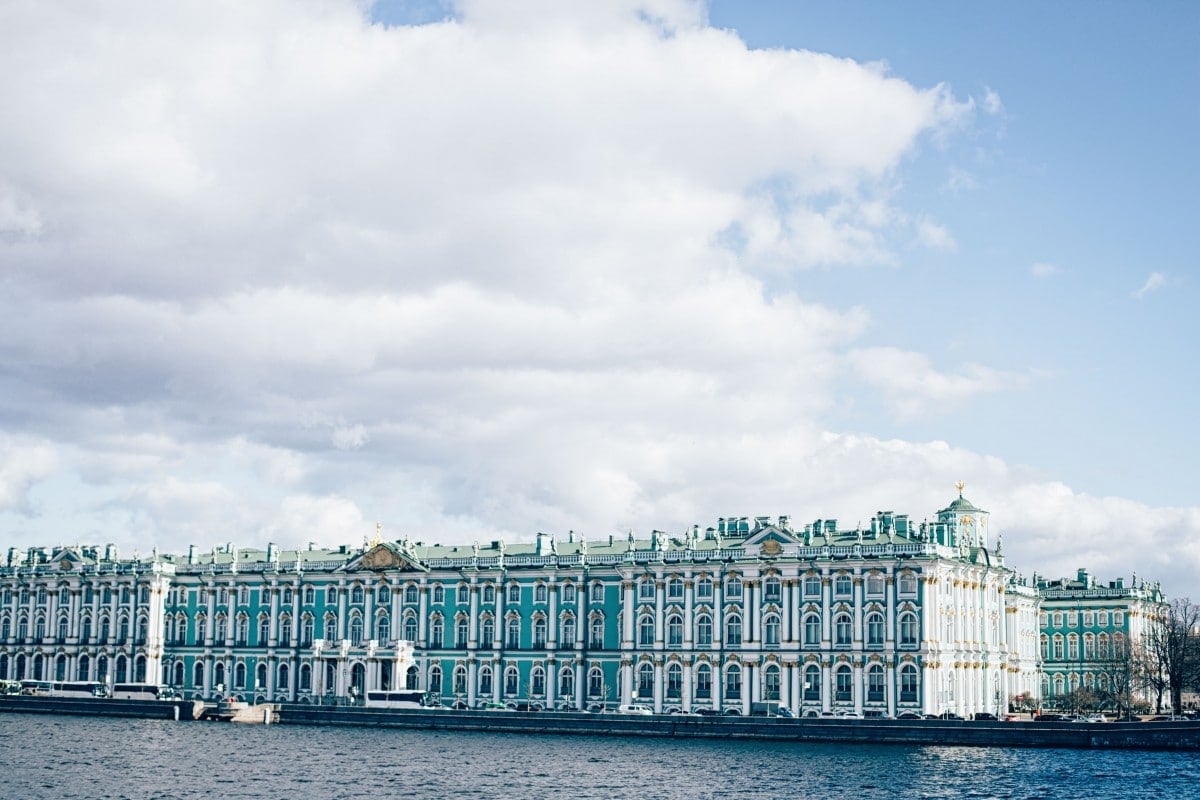 A lot of water has gone under its many bridges since then. The Great Patriotic War (WW2 to the rest of us) and the communist era certainly have taken their toll. Yet the city remains absolutely stunning, oozing in class and culture.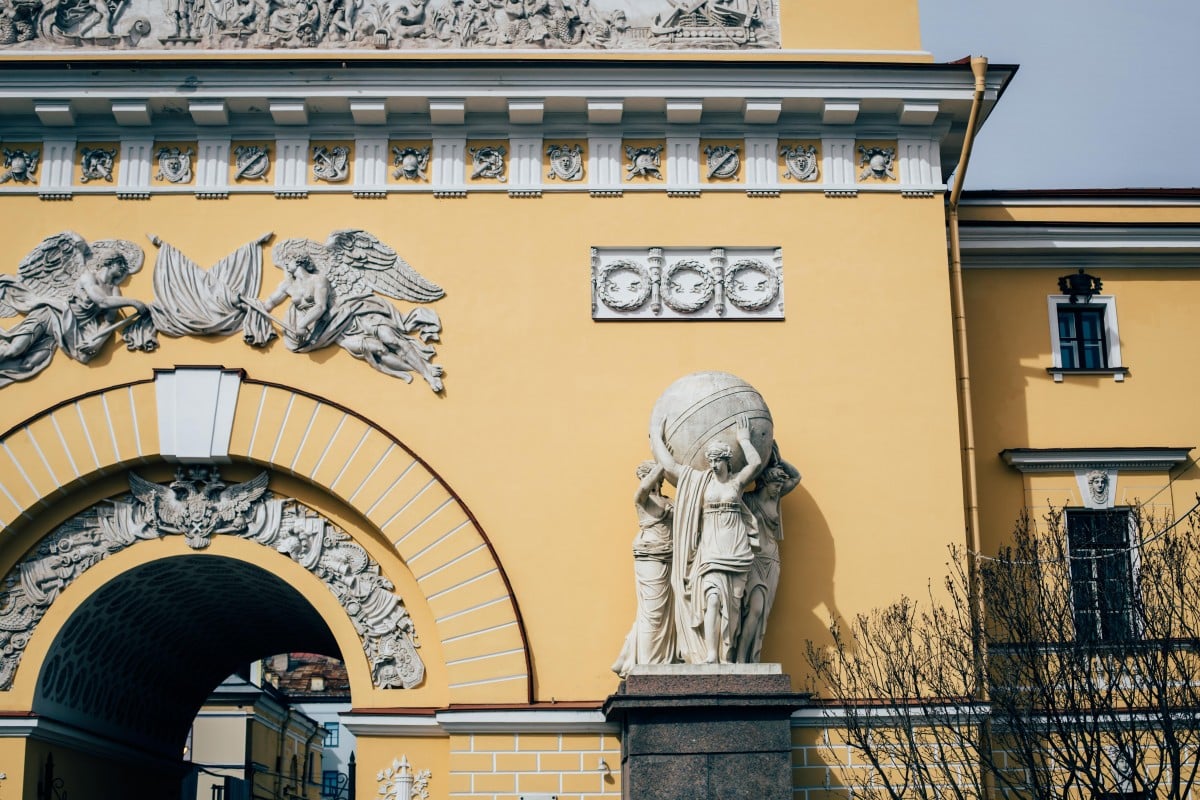 And yet, the location leaves a whole lot to be desired. It was famously built on rather awful marshes, while this seems to have been dealt with well enough, the miserable weather is a harder challenge. While us Londoners complain loudly about the weather where we are, I think those living in Saint Petersburg have more cause. They seem to have adjusted well enough, though, as evidenced by a brave swimmer we saw on a particularly cold and windy day.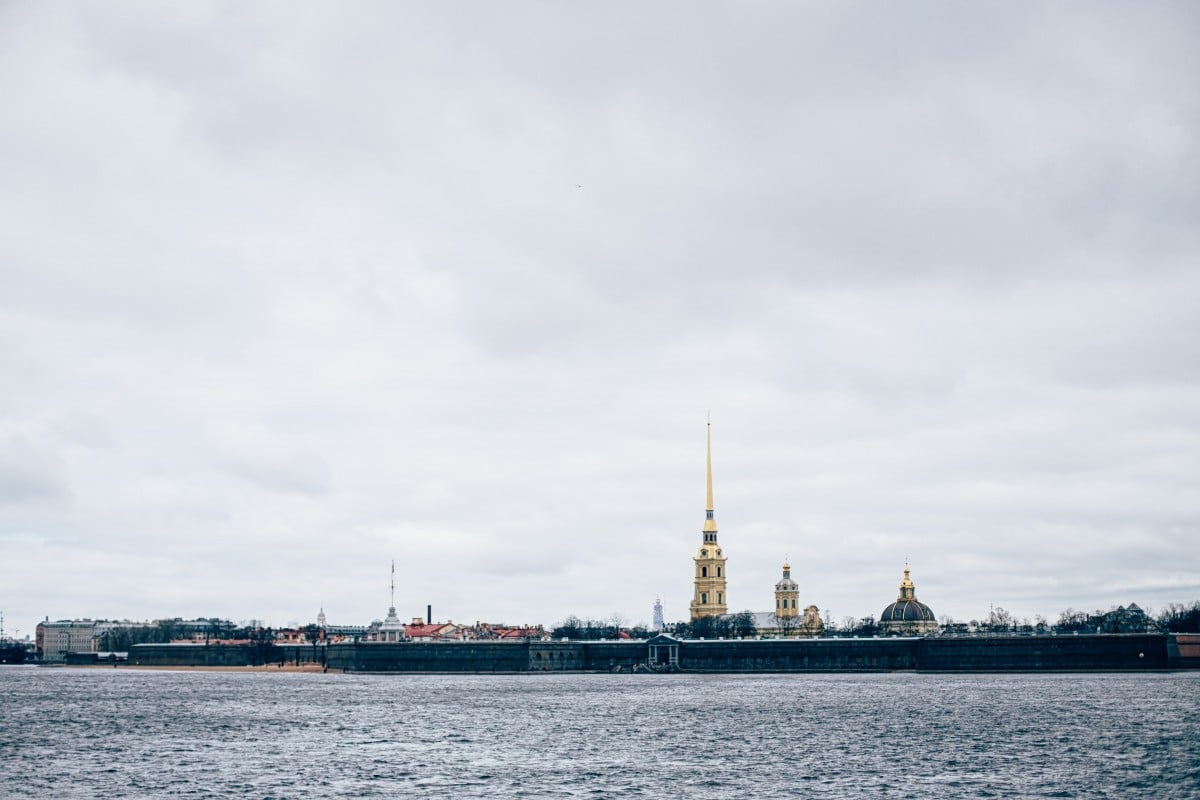 Getting orientated in Saint Petersburg
A first stroll through the city will reveal a few things. First, the place is big, with boulevards and parks to match. It is certainly walkable, but give yourself time to get places.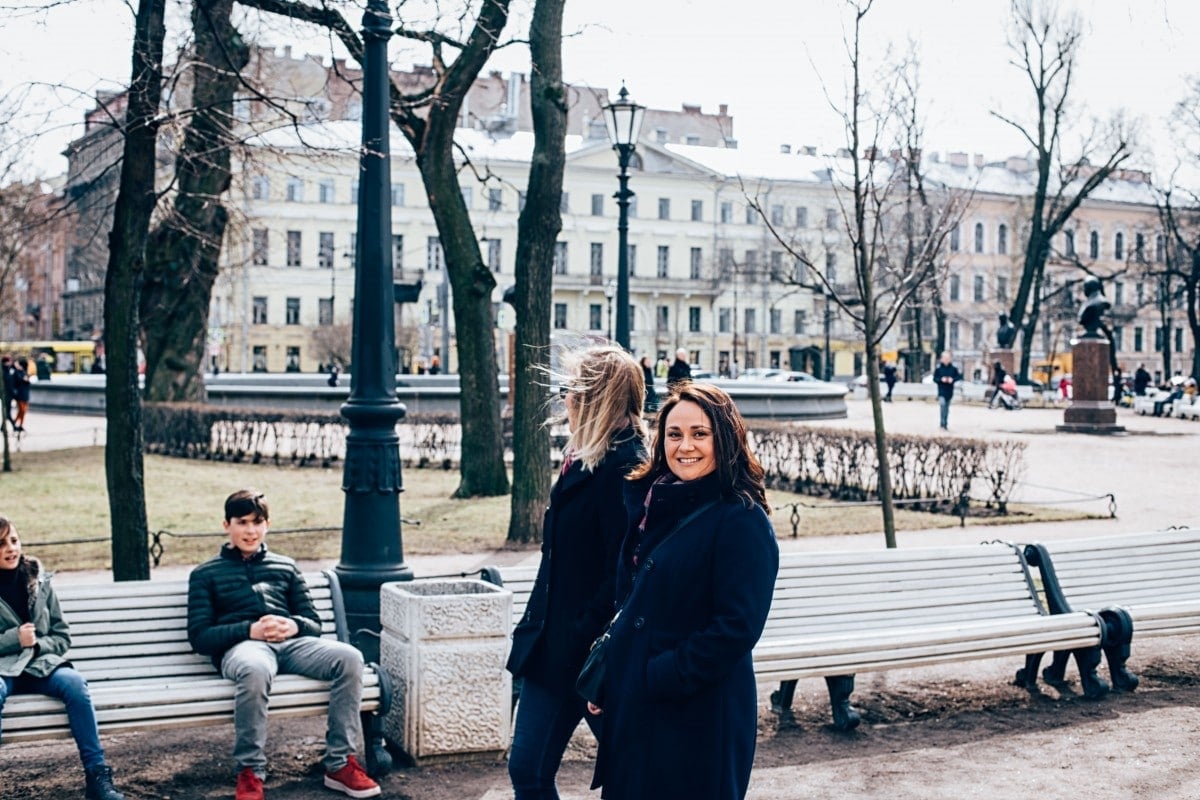 Secondly, the layout is decided by water. This doesn't only only mean the Neva, the impressive river at the heart of the city, but also many smaller rivers that betray the swampland on which the city was built. They are useful for pedestrians as reference looking to find their way around.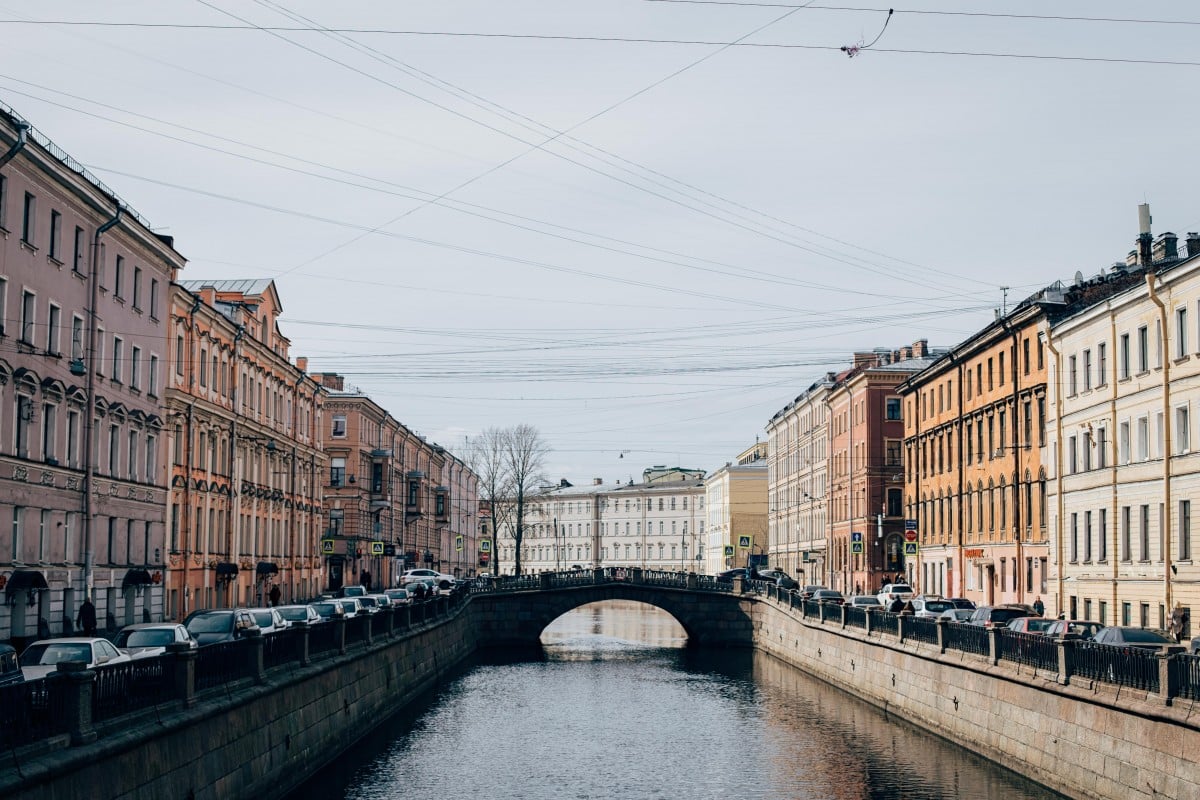 The heart of the city seems to fan out from the Nevsky Prospekt, which makes it an invaluable route to follow. We found it quite easy to find a place just a short walk away, which in turn made it easy to get almost anywhere else. The street is on the large size, and rather busy, so it's a bit of a relief to turn off of it when you get the chance.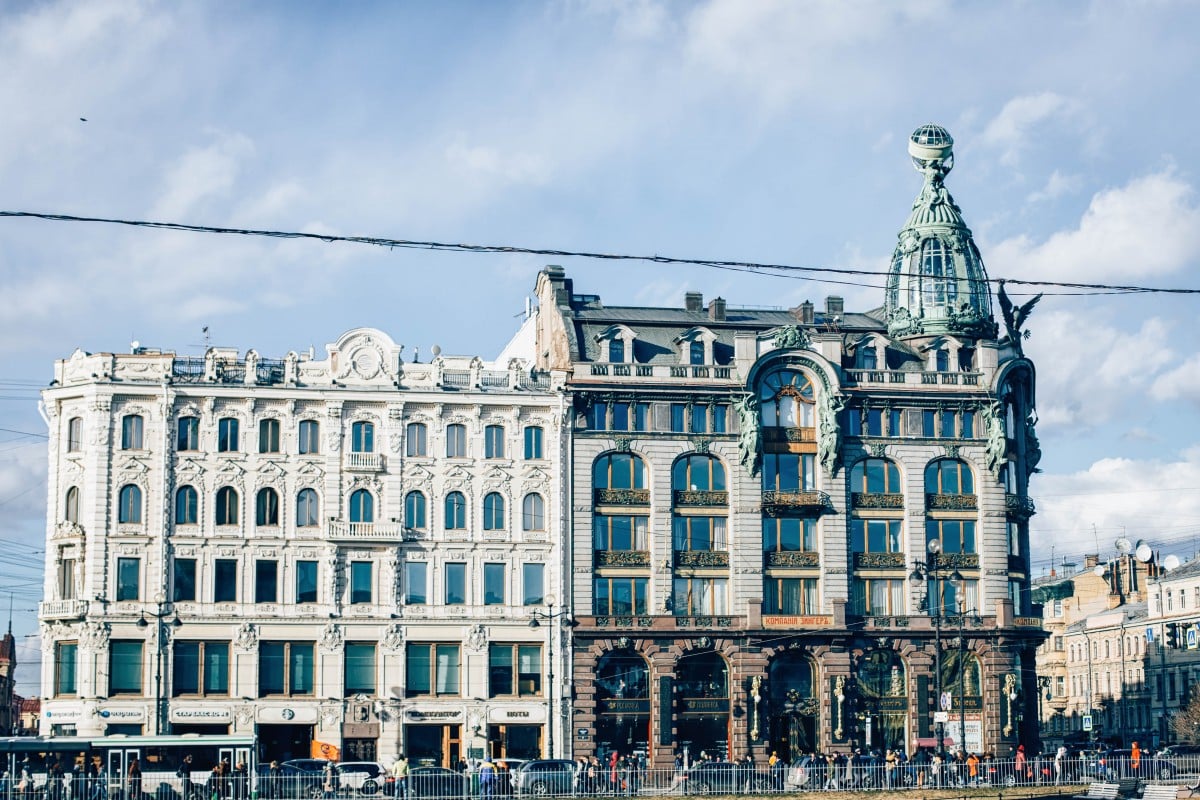 The Palace Square is also quite useful, although somewhat less so. A few steps from Nevsky Prospekt and just out the front door of the Hermitage, it's about as vast as a square could possible be. Impossible to miss, although I have no idea why you would want to.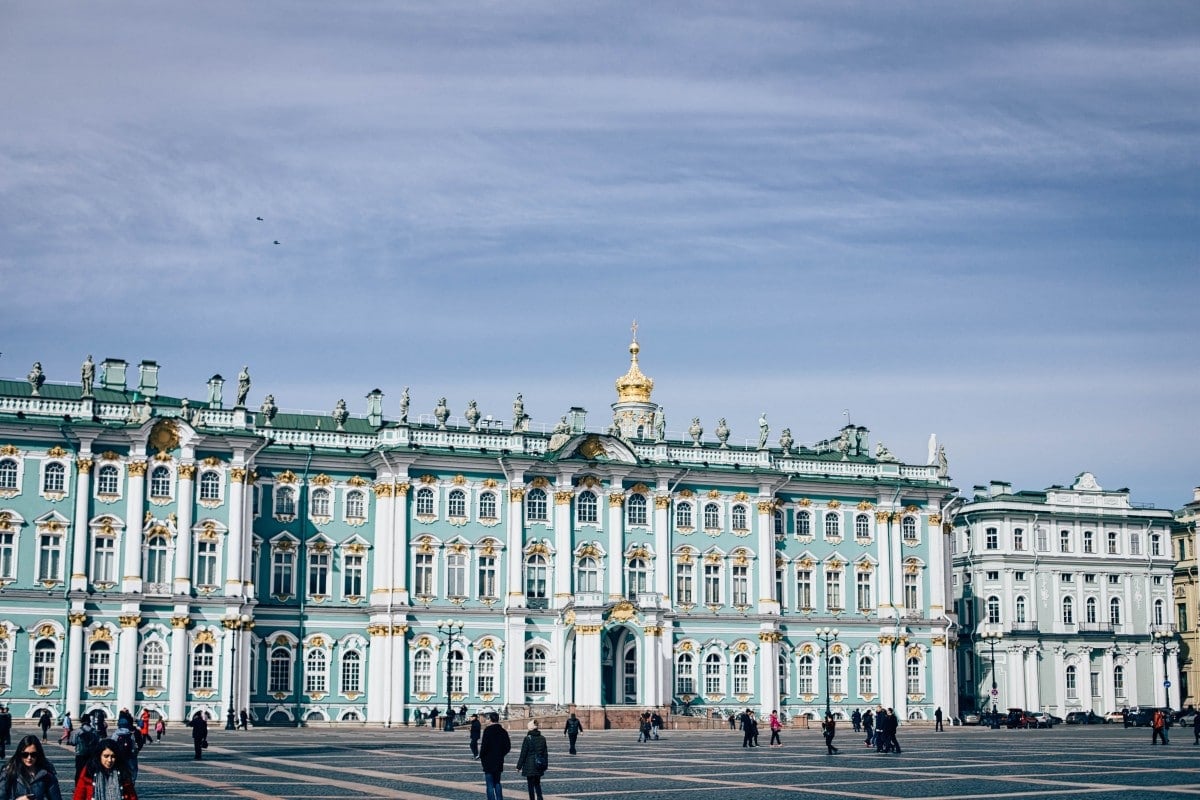 Saint Petersburg Art
This bit is easy. The Hermitage, inside the unforgettable Winter Palace, will provide any normal person with enough art to last a long, long time. As one of the world's great art collections, you cannot go wrong by planning your stay in the city around your visit. Given the scale of the place, you would also do well to split your visit into two days. By the evidence of our visit, one can only see so many Rembrandts before eyes begin to glaze over.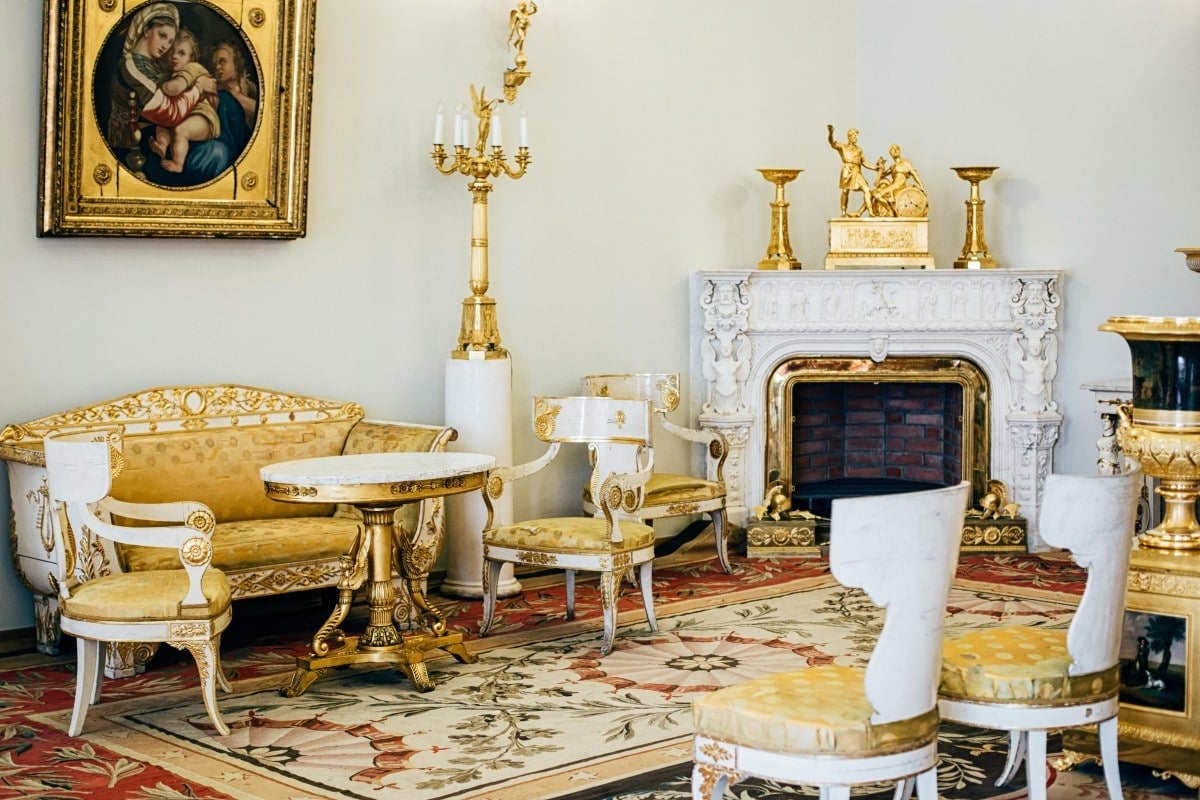 Rumour has it that lines in the summer are prodigious, and the only way to avoid the worst of it is through an online booking in advance. We managed to avoid this and faced no line to speak of. Do plan your own visit in advance, though, and expect extra crowds on weekends and on special days when entry is free (first Thursday of the month).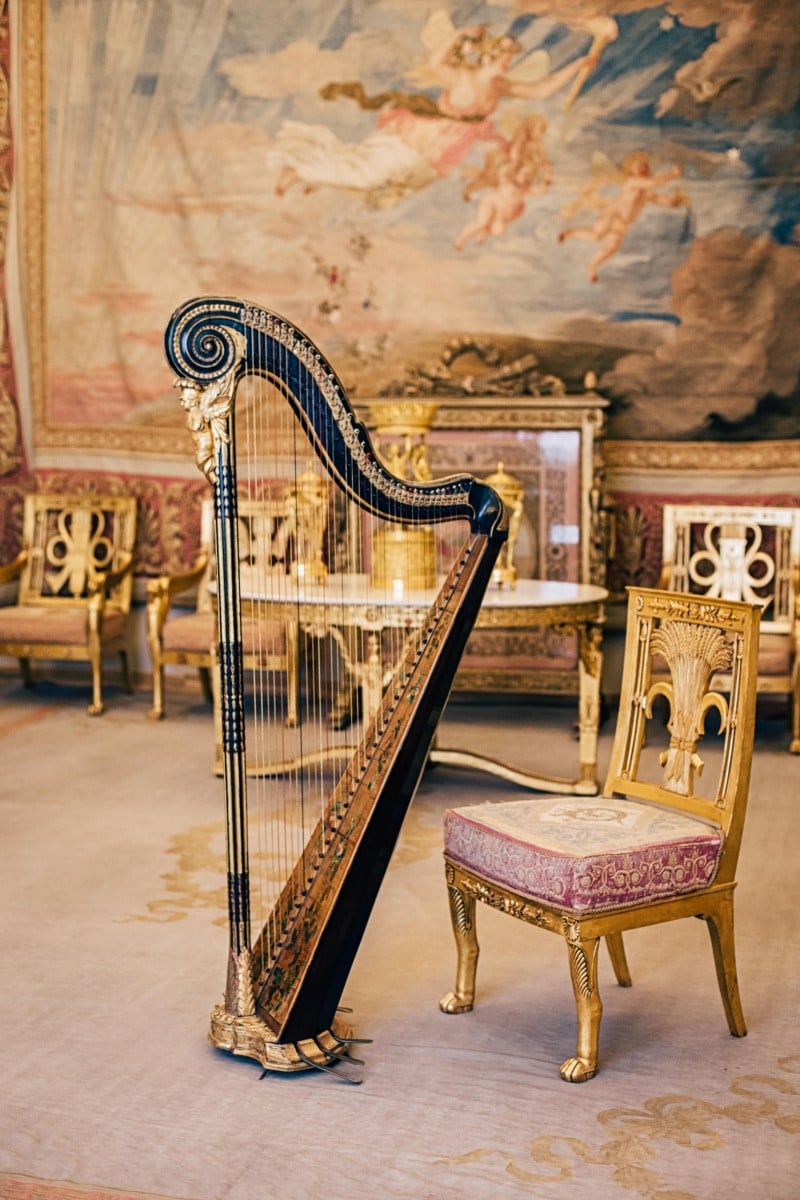 Although we didn't quite make it inside, the Russian Museum promises a worthwhile display of Russian art. Definitely on the list for next time!
Saint Petersburg Museums
The Museum of Zoology is a strangely entertaining place. The concept is simple enough: fill a big building with as many stuffed animals as possible as get people to pay to browse. I have no idea why I enjoyed it so much, but it was brilliant. You want to move past the fish and birds at a reasonable pace. While interesting, there are only so many varieties of stuffed gulls I can look at in a normal day.
The real entertainment is the mammal section, which has more animals I haven't heard of than David Attenborough has ever crammed into a BBC special. But the real star of the show are the four mammoths, which I'm led to believe is a collection no other museum can match, although this is hard to verify. The collection is informative, is labelled with enough English to make it accessible, and rather a lot of fun to explore.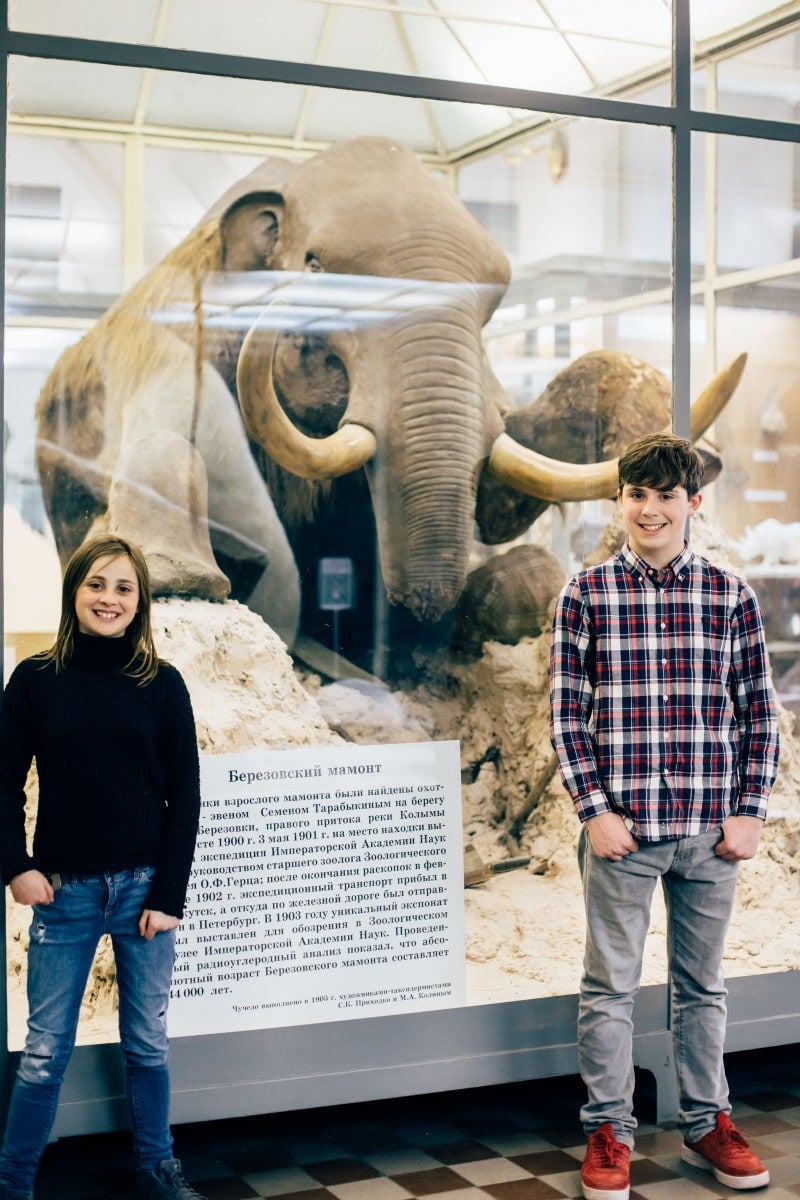 Conveniently next door is the Kunstkamera, a rather old museum set up by Peter the Great himself in 1727, it's not a lot younger than the city itself. The collection is mostly an insight into cultures from around the world, with a beautiful selection of artefacts showing the daily lives of peoples often overlooked by the history books. But that's not why anyone goes to the museum.
The main attraction of Kunstkamera and what it is known for is a collection of "natural and human curiosities and rarities" aka a collection full of preserved human and animal fetuses with all kinds of deformities. The museum was a brain child of Peter I as an attempt to fight human prejudice in 18th century Russia with science.
Although I believe Peter's motives were noble and educational, the collection is not for the squeamish. Our kids were really looking forward to seeing it but got slightly nauseous quite quickly. Julia skipped it altogether.
On the island over one, you'll find the Peter and Paul Fortress, where the city began. It's bit and interesting, but you won't need to spend a huge amount of time to see the best of it. Highlights for us were the Saints Peter and Paul Cathedral, where the Romanovs and many others are buried, as well as the prison, which tells a rather harrowing story of a fairly unpleasant past.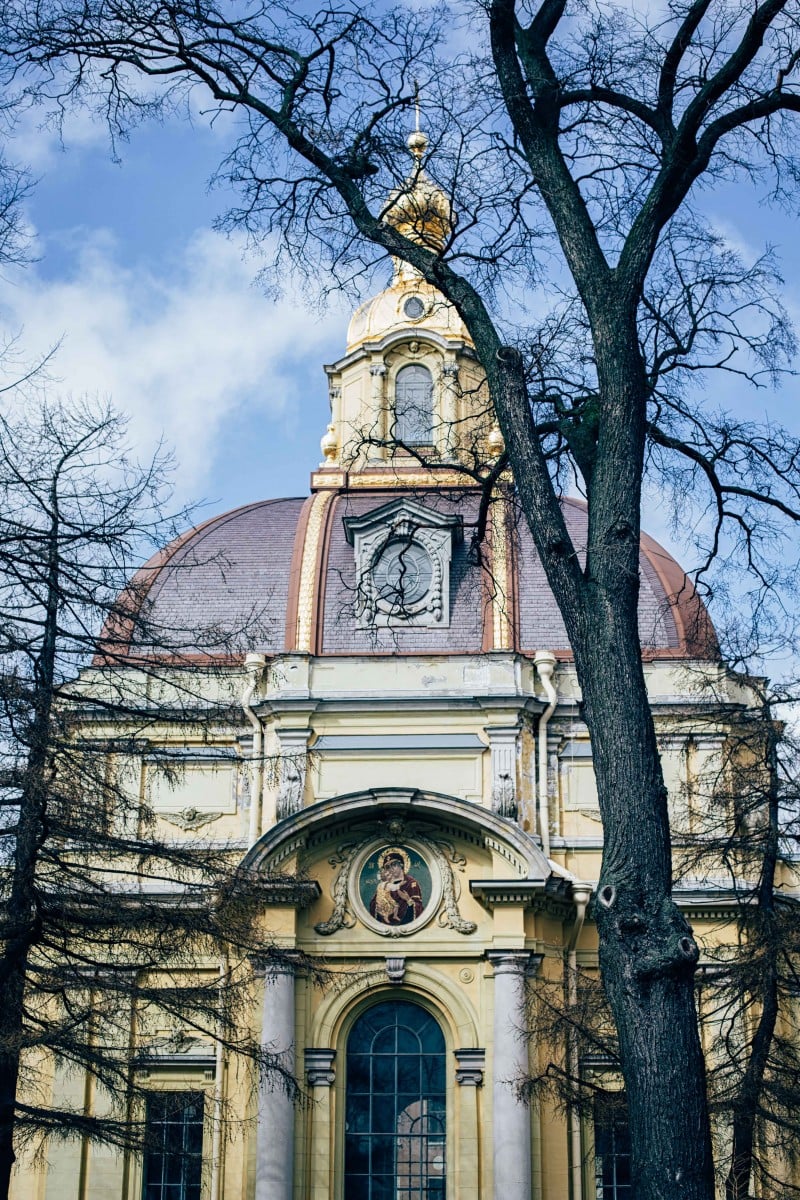 The Fabregé Museum, helpfully just a couple blocks from where we were staying, was a highlight. The eggs are worthy of their reputation, but the museum has so much more and a location that does it all justice.
Saint Petersburg Churches
No shortage of these, as you would expect. The most dramatic, at least from the outside, is the Church of the Saviour on Blood, which has one of the best names I've come across to complement a particularly lovely colour palette. Didn't bother to go inside, though, as it's now a museum of some sort.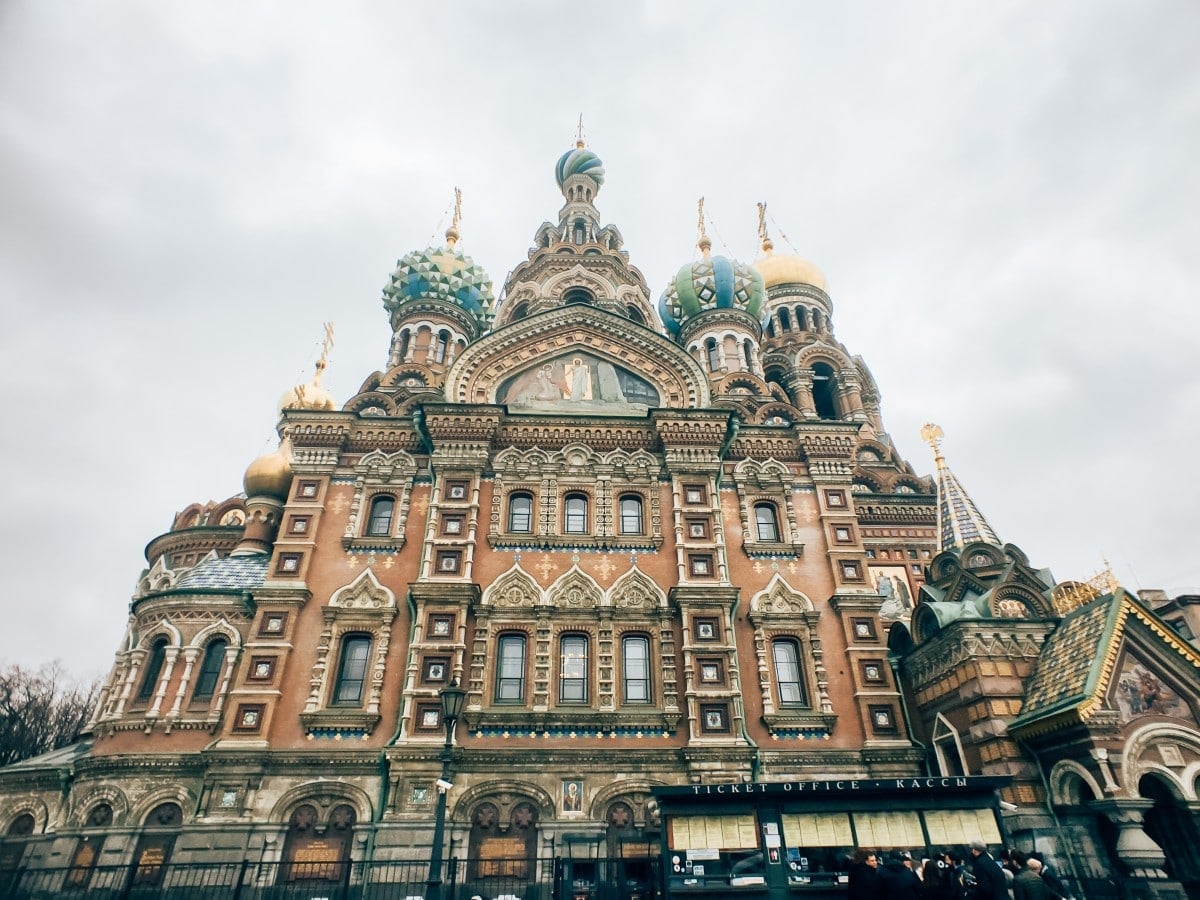 Kazan Cathedral is worth as stop, especially as it is both free to enter and conveniently located along Nevsky Prospekt. It has very much the feel of a working church, where tourists mingle with worshippers, and better for it. The exterior is modelled on St. Peter's Basilica in the Vatican, and worth a look all on its own, although it's a shame you can't walk along the colonnade.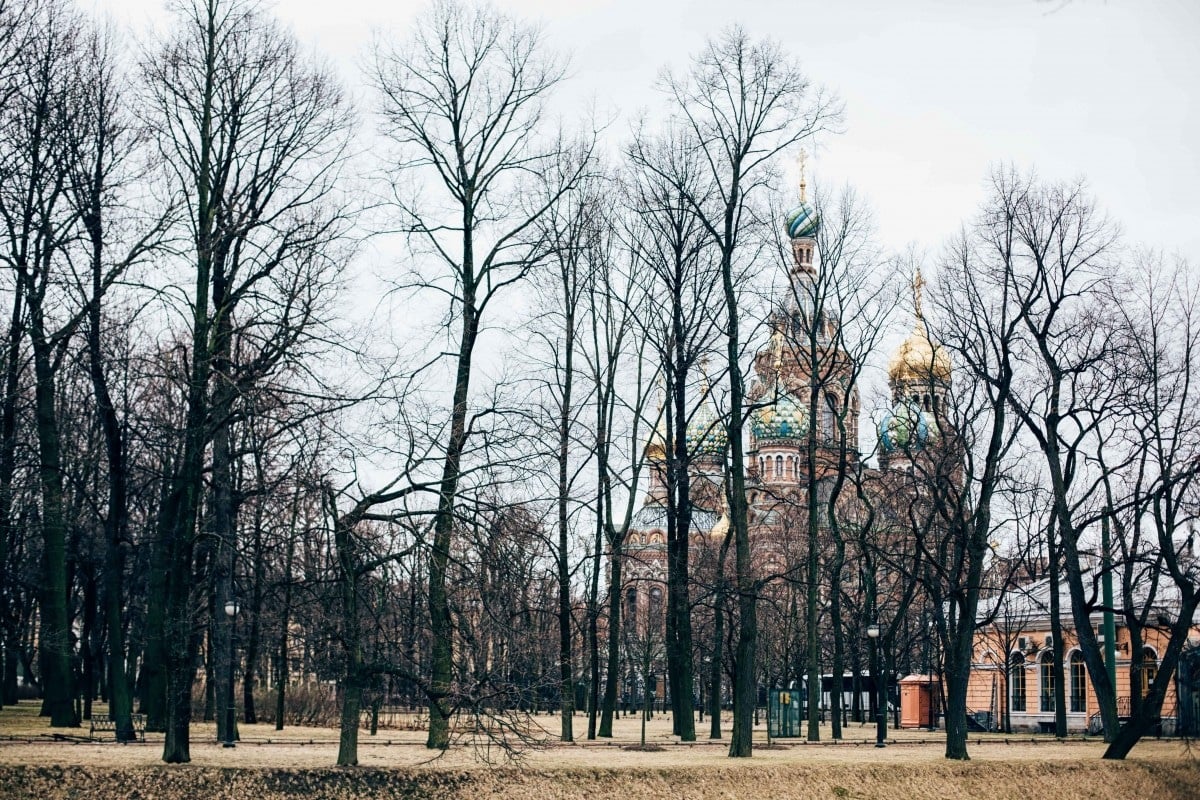 Saint Isaac's Cathedral is not free, but stunningly beautiful inside. The highlight, though, is walking along the outside of the dome, offering stunning views of the city you won't get elsewhere.
What and where to eat in Saint Petersburg
First a tip: take your time. Russians eat their meals slowly. They aren't so much a time to pack in the calories as to rest your feet and enjoy time with your fellow diners. Restaurant staff do their part by not hovering or passively-aggressively suggesting you make way for new customers. You have paid for the right to stay. By all means make the most of it.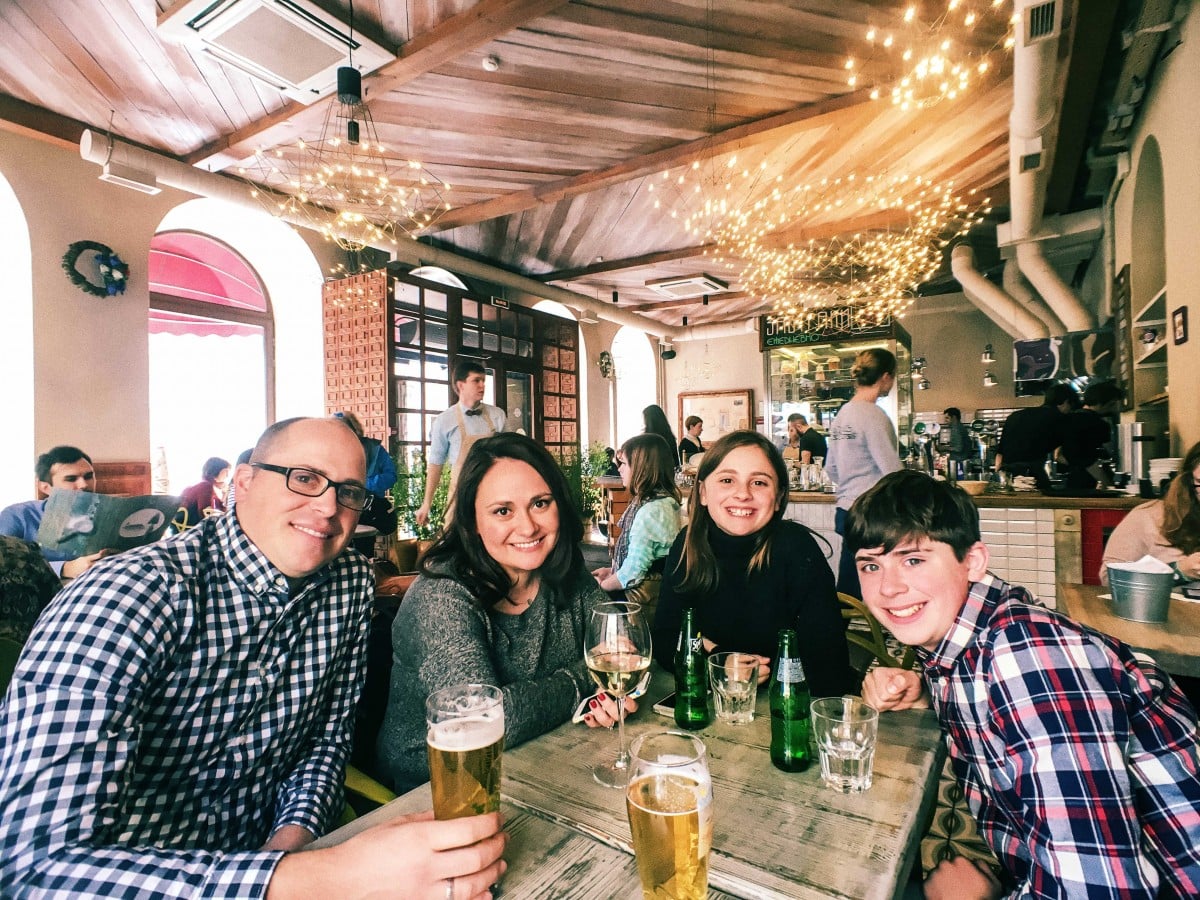 You must have pies, and Stolle, with a location along Nevsky Prospekt as well as a few more elsewhere in the city is where we found ourselves a few times. The pies are excellent, as is the a la carté menu, and gives you the opportunity to try a mix of savoury and sweet pies.
For a brilliant assortment of dumplings from Russia and elsewhere best go to Pelmenya, which was a big hit for all of us.
There are a lot of other options, of course, but having cooked many of our meals in our apartment kitchen it's difficult to take this much further. There are plenty of cafeterias harkening back to the Soviet era which promise good food at low prices. Avoid any place that seems like it was designed for tourists. It probably was, and suffers for it.
For a different sort of food stop, check out the Elisseeff Emporium, located along Nevsky Prospekt. It's a bit legendary, and as you walk in the door you will feel as though you have stepped into a different era. It sells a bit of everything, from desserts and treats to a very appetising deli counter. The prices are a bit steep, but you won't find this stuff anywhere else, so consider this an opportunity for an indulgence.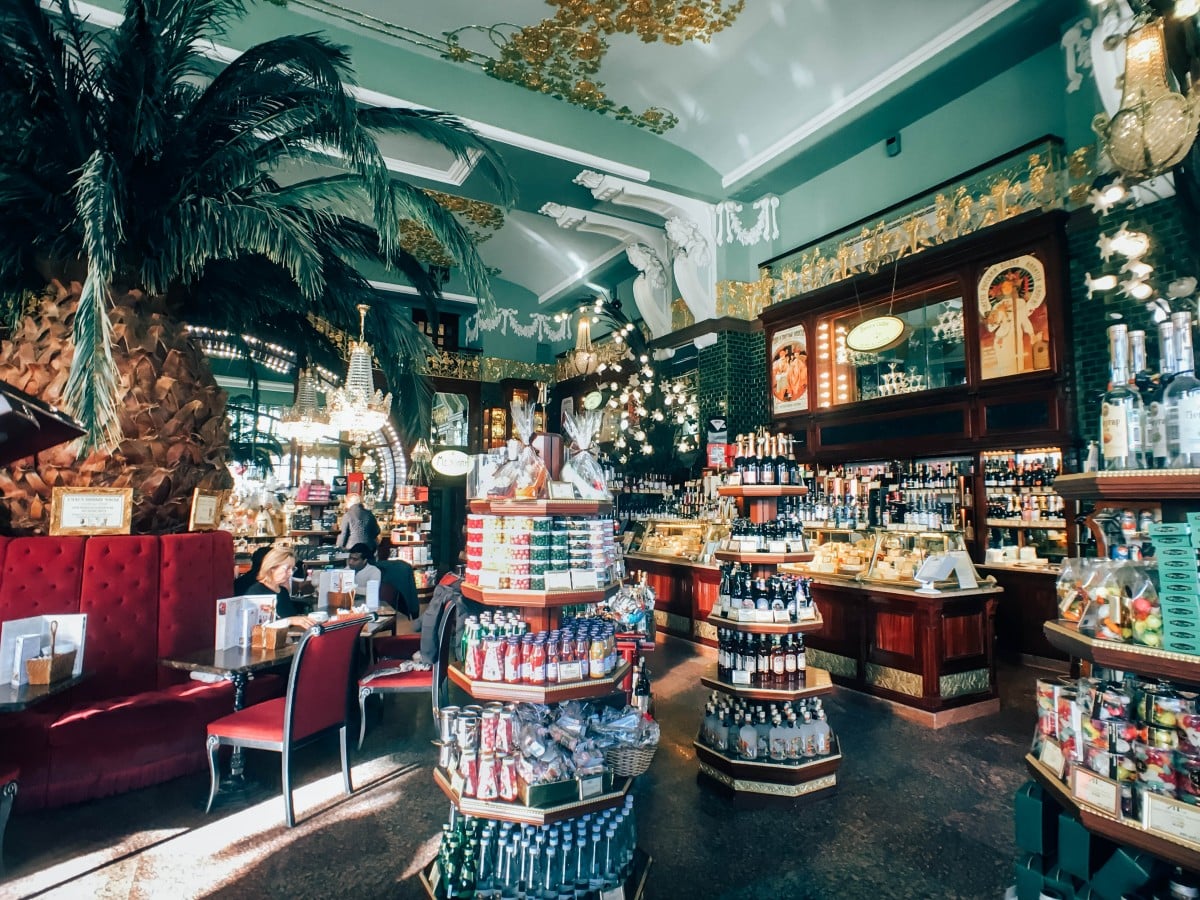 Next time?
A city like this is impossible to see in one visit. It's not only a matter of time. It's also because no one has an infinite capacity for sightseeing. It was a hit with the whole family, though, so I fully expect to return. As well as taking another look at the Hermitage – far too much to see in one day – I'd love to check out a few different museums, to go further out in the city, and especially to get outside of it. It is outside of the city where many of the most spectacular palaces can be found, along with the Amber Room, which I want to see quite a lot.
And if that isn't enough, there are a number of great sport options, as well as cultural activities like the great Mariinsky Theatre.
I hope this has inspired you to make your own visit to the cultural capital of Russia, and given you some tips on what to see in Saint Petersburg. It's always a relief to visit a city that lives up to its reputation, or even surpasses it. The city deserves to be seen!
(Loving your visit to Saint Petersburg? Keep going to Moscow, with our tips to guide you!)